Welcome to week 38 of the Art With Heart Colour Creations Blog Hop!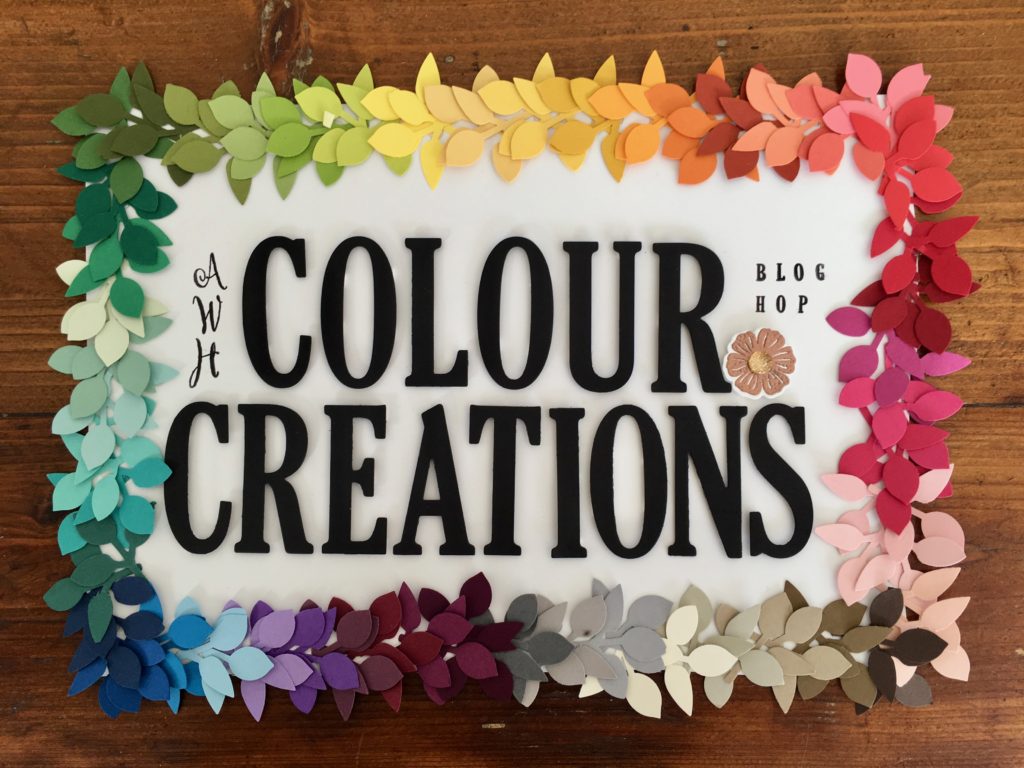 Our colour this week is one one of my favourite subtles: Pool Party.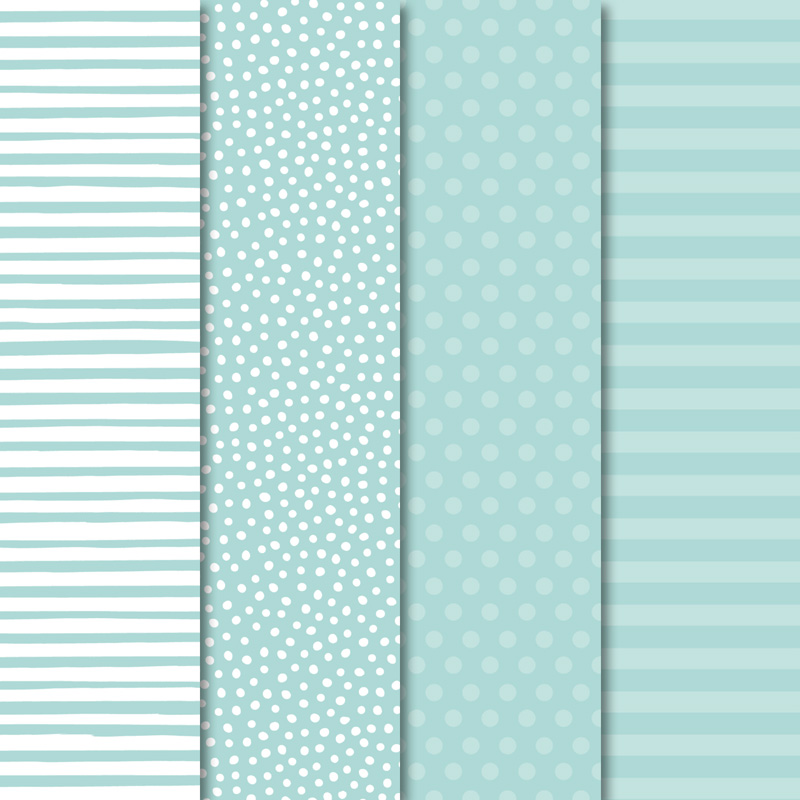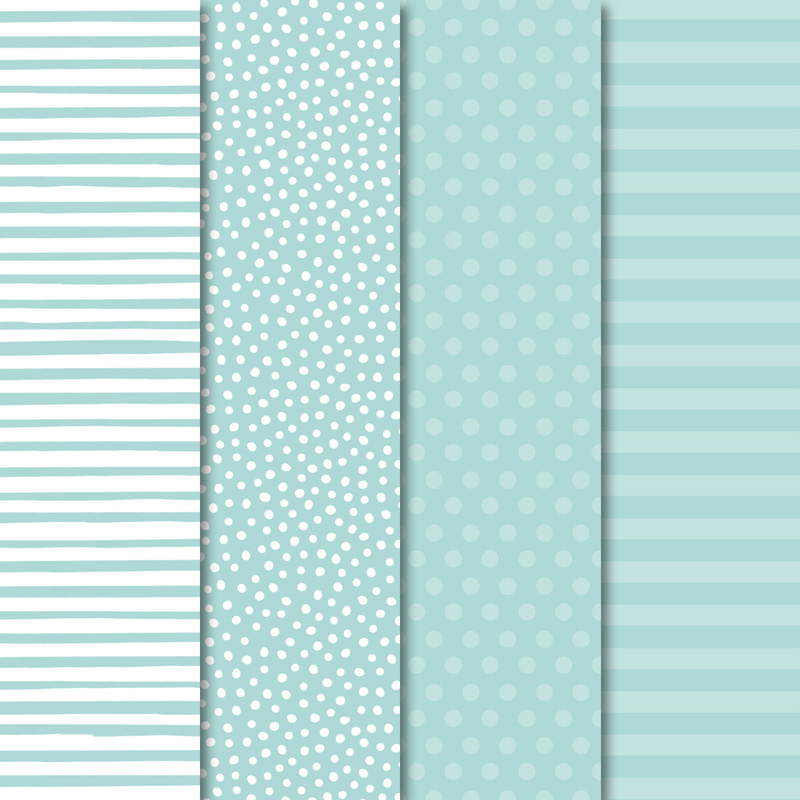 To be honest, the timing of this colour couldn't be better as it was my husband's birthday on the weekend and I need to make him a surf related birthday card. Well, it was either going to be a surf, single malt whiskey, craft beer or a yoga-themed card…but surf really is his greatest passion.
Which left me with 2 problems… One, we had family stay the whole weekend so I only had a 30 minute window to make the card, and two, I don't own any current Stampin' Up! supplies that are surf-related!
So before I show you my card, just remember that it was definitely a case of "the thought that counts this week". The card is rushed and far from perfect … but my hubby did love his card and that's the most important thing to me.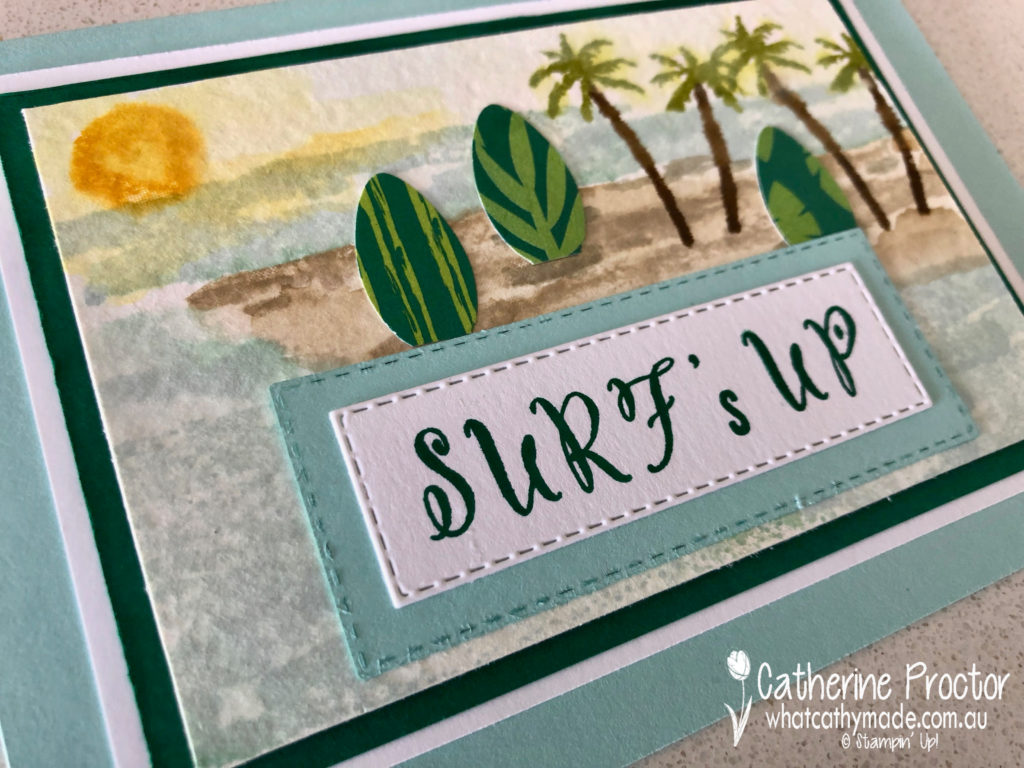 I had to get creative very quickly so I used three different products to achieve my surf theme. The wonderful "waterfront" stamp set is so versatile for any natural scene you want to create. I used it to evoke a sense of Fiji, which is where Pete and Sam (my eldest son) went on a boy's surfing trip together last year.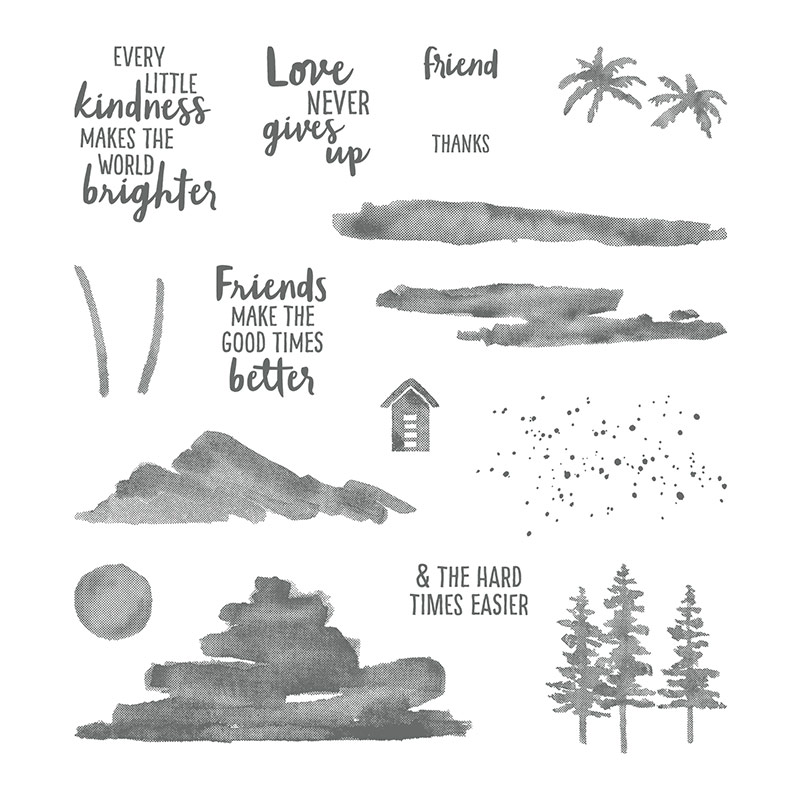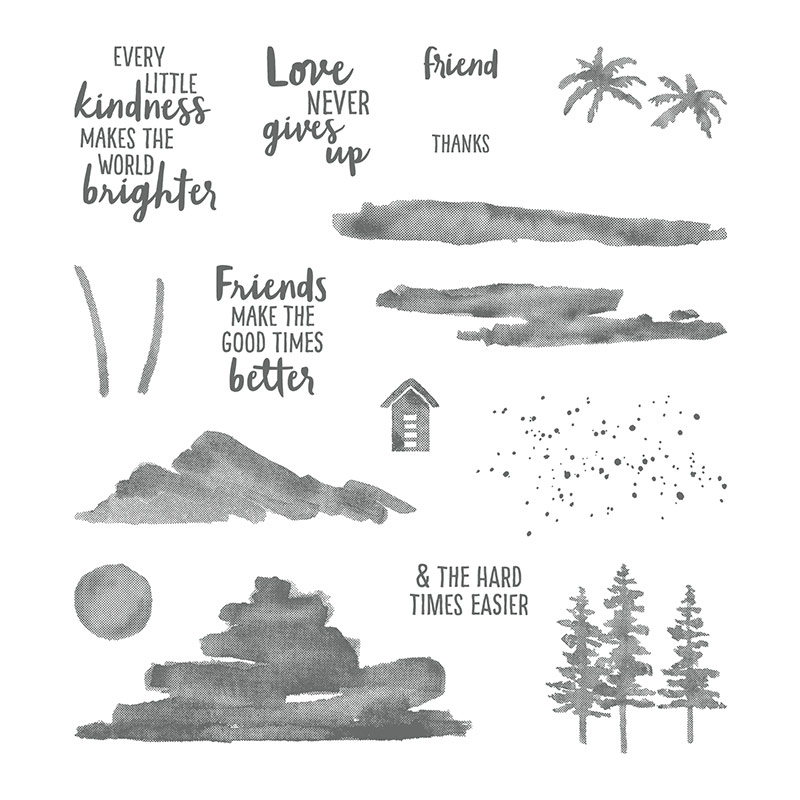 For the sentiment on the front, I used the "make a difference" stamp set. I love alphabet stamp sets because they allow you to make any sentiment or message you need for a card.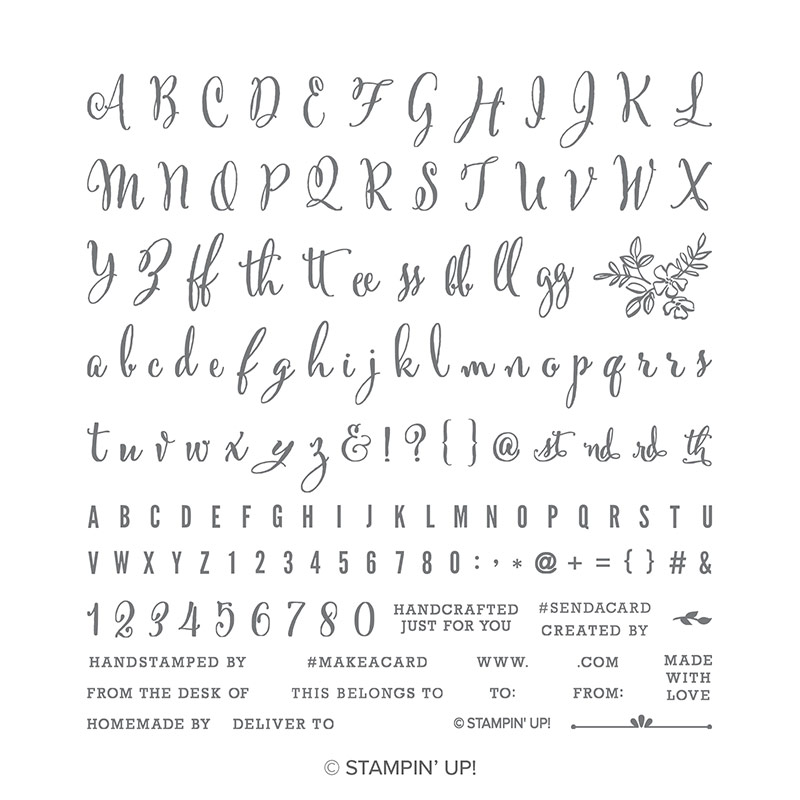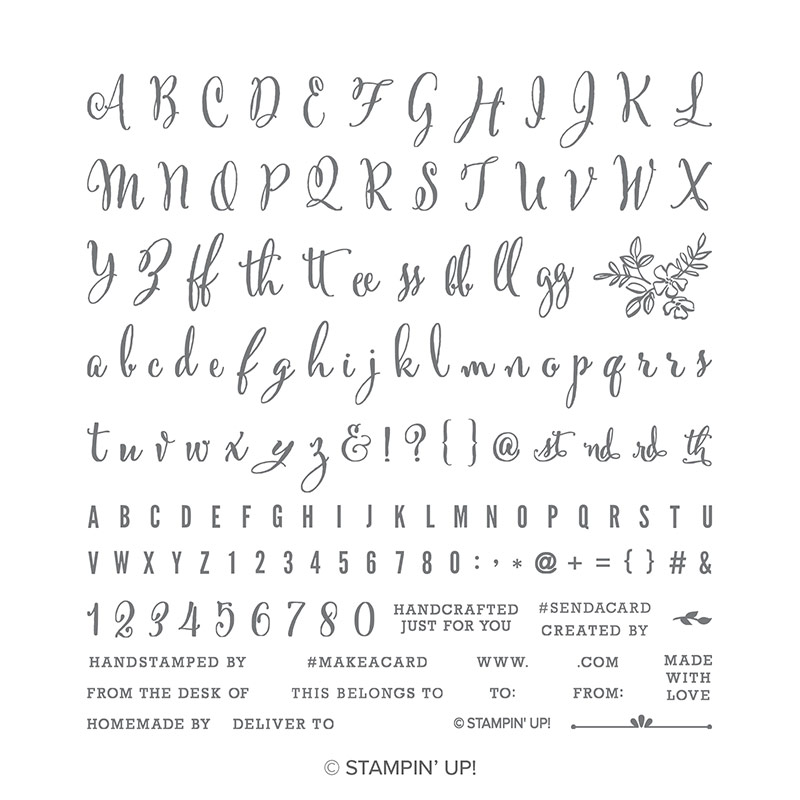 Finally, can you guess what I used to make my surfboards?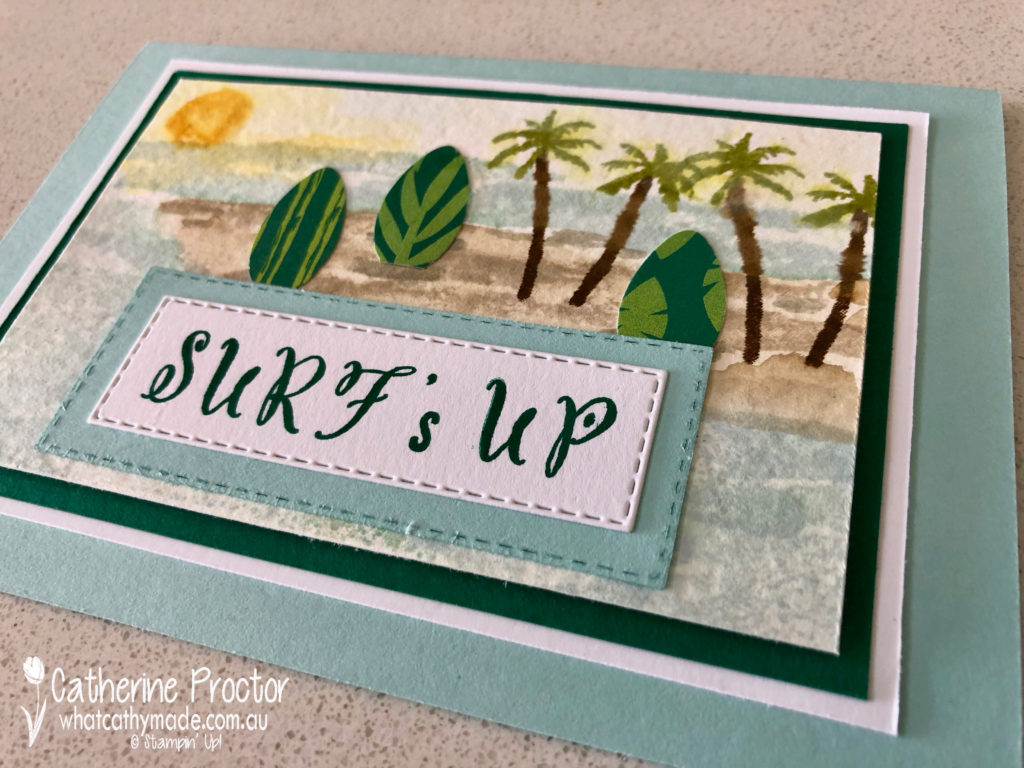 Believe it or not, the Christmas Bulb Builder punch was just perfect for what I needed.
It's not quite the shape of the surfboard Pete uses to surf his usual break at South Curl Curl, however, our birthday present to him this year was a shorter rounder soft board called a pocket softboard, which is designed for surfing a different kind of break in the corner of Shelly Beach.
When I trimmed off the bottom of the bulb punch I realised it was the perfect shape for his new board.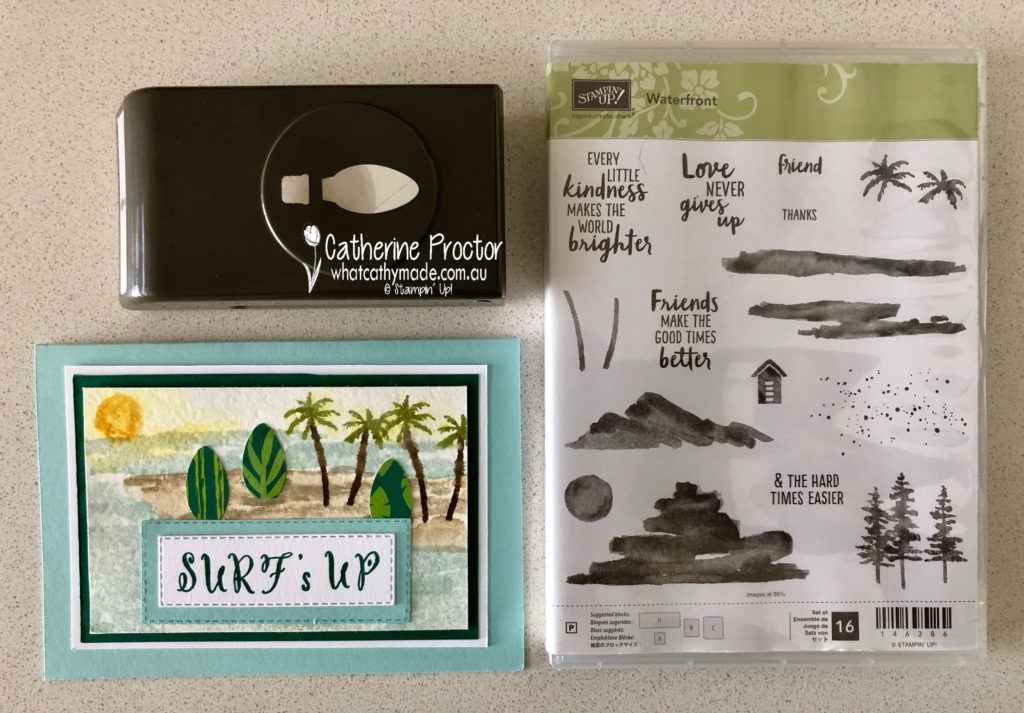 I felt the tropical escape DSP would look great as my mini surfboards, which inspired me to introduce a colour I wouldn't normally pair with Pool Party…Shaded Spruce. But I really like the framing effect and contrast it gives to the softer, watery palette of my watercoloured surfing scene.
To see what the rest of the team have made click on the links below.
Catherine Proctor (you are here)
To purchase any of the products I used in this project you can shop with me here. Or if you'd like me to post you your very own copy of any of the Stampin Up! catalogues or find out about more about Stampin' Up! contact me.
We will be back again next week showcasing a returning bright: Poppy Parade! We hope you can along with us then.