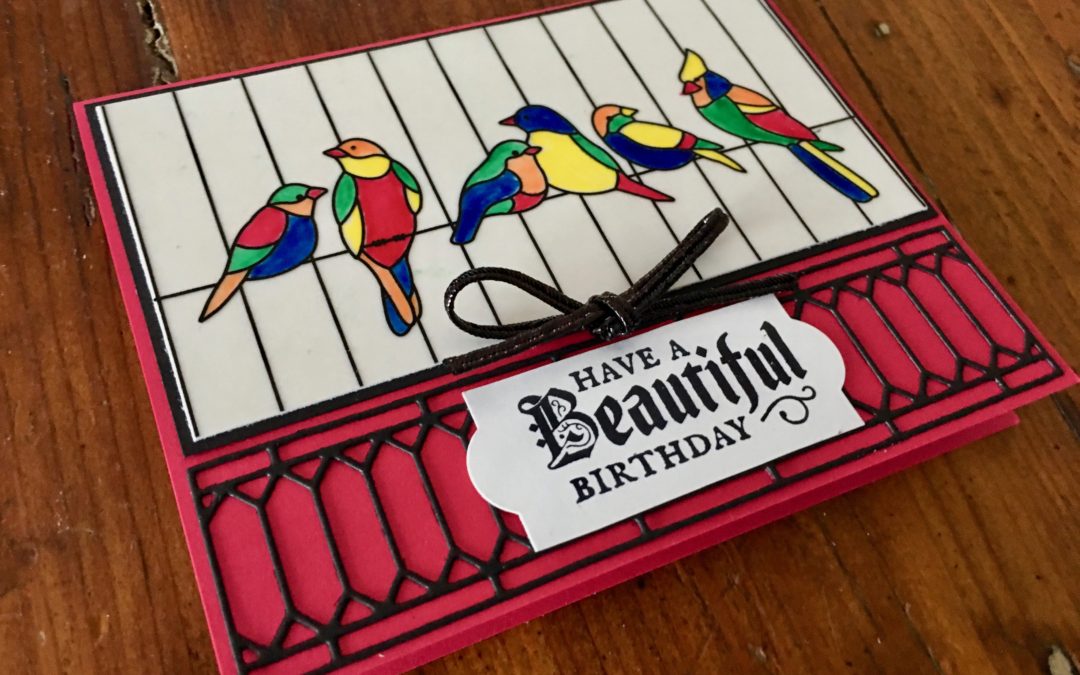 Tonight the Art with Heart team are sharing creative projects featuring "in colour" theme. Check out the new 2018 – 2020 in colours and let's not forget the current 2017 – 2019 in colours. If you would like a copy of the 2018-2019 annual catalogue, contact any of the girls on the blog hop and we will get in touch with you.
Because the 2018-2020 in colours are just so vibrant and beautiful I knew the Graceful Glass Suite would be the perfect suite to showcase these colours.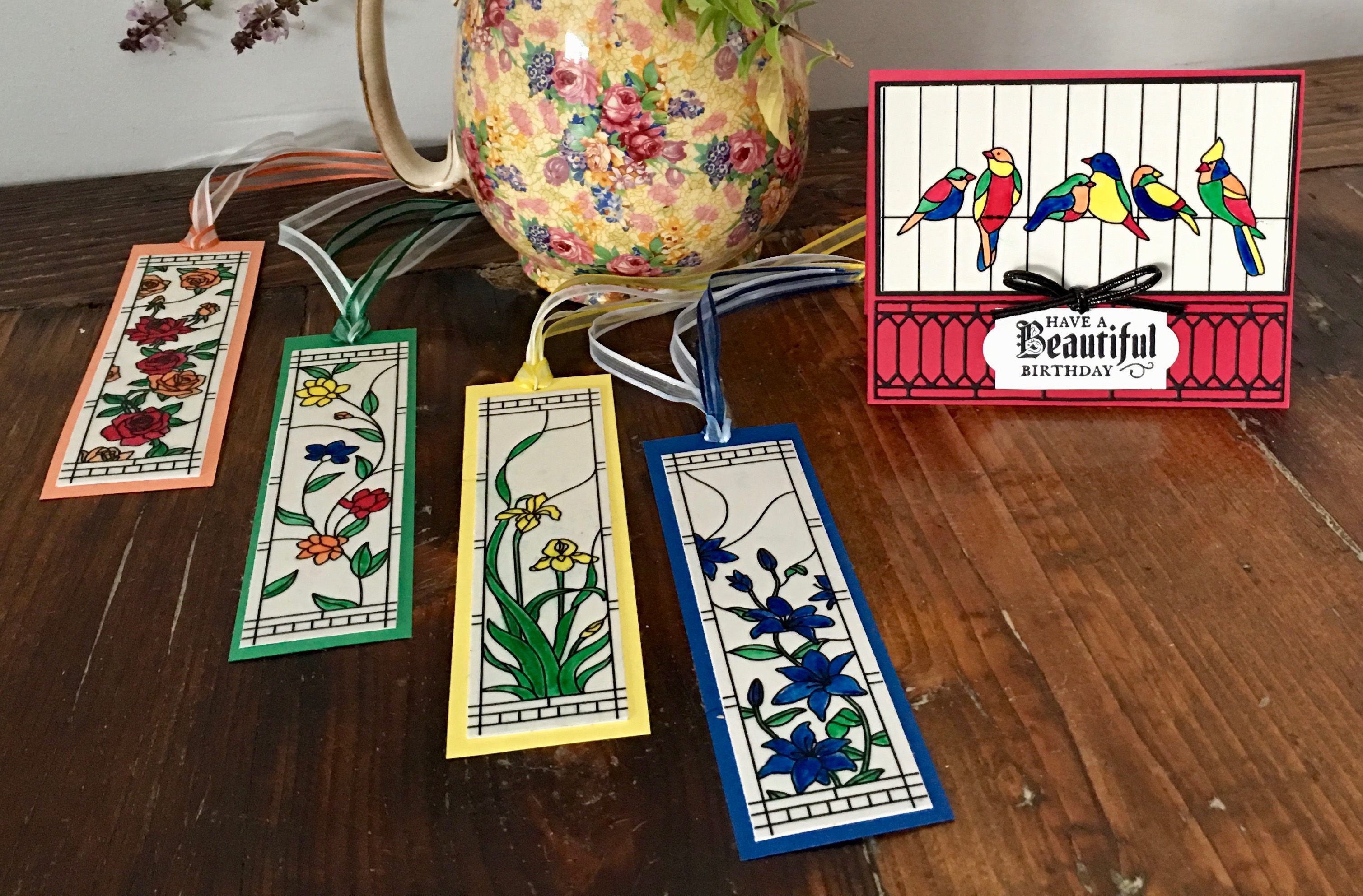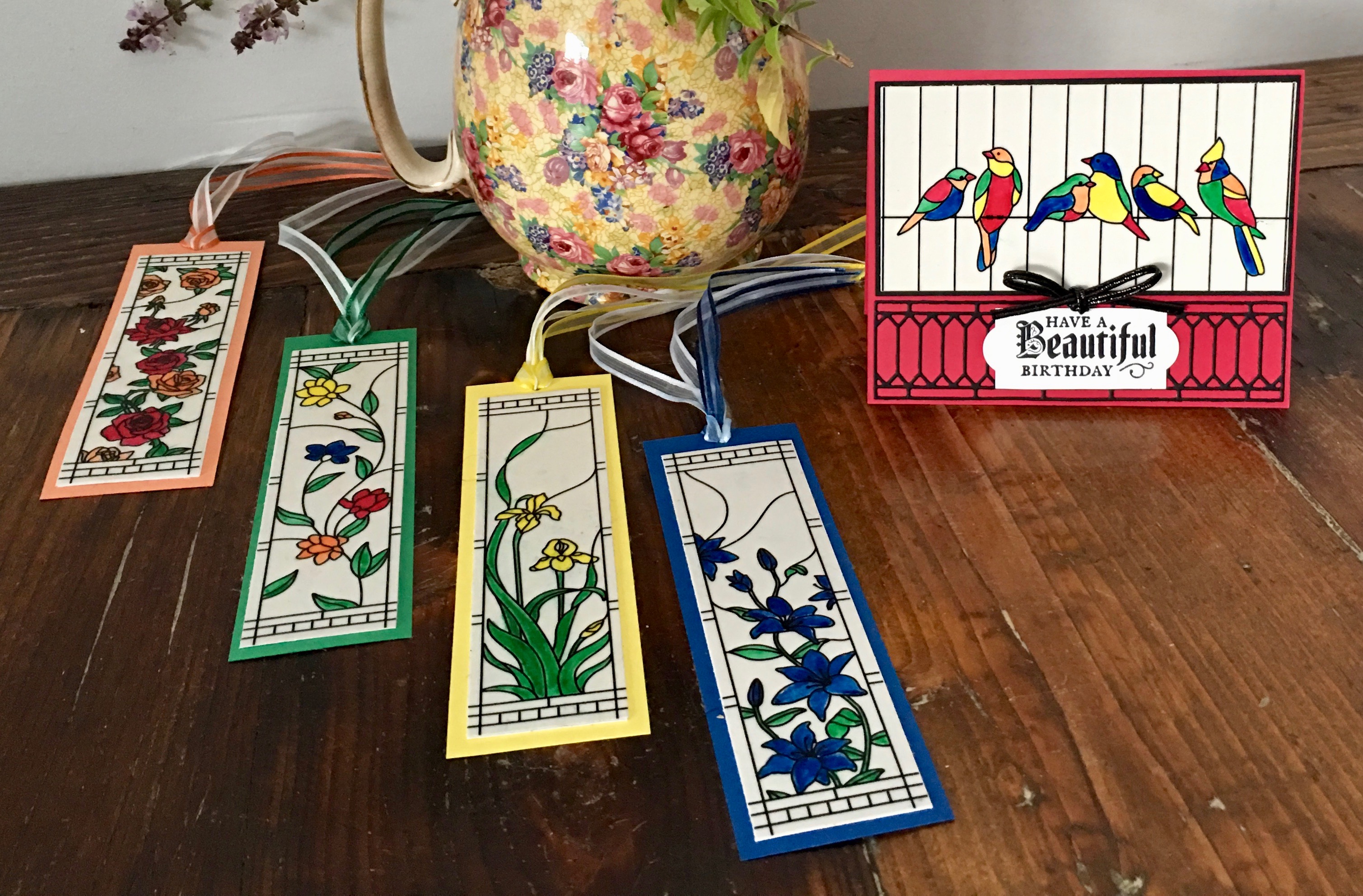 For this project, I used the gorgeous Graceful Glass designer vellum pack to make four bookmarks and a greeting card. Along the way, I learned a couple of tricks for adhering vellum without any adhesive showing and for making your own coloured ribbon.
These four bookmarks are from just one sheet of this vellum…this sheet can also be used as a single piece or cut in half to make smaller cards or cut into four to make four bookmarks like I have made here.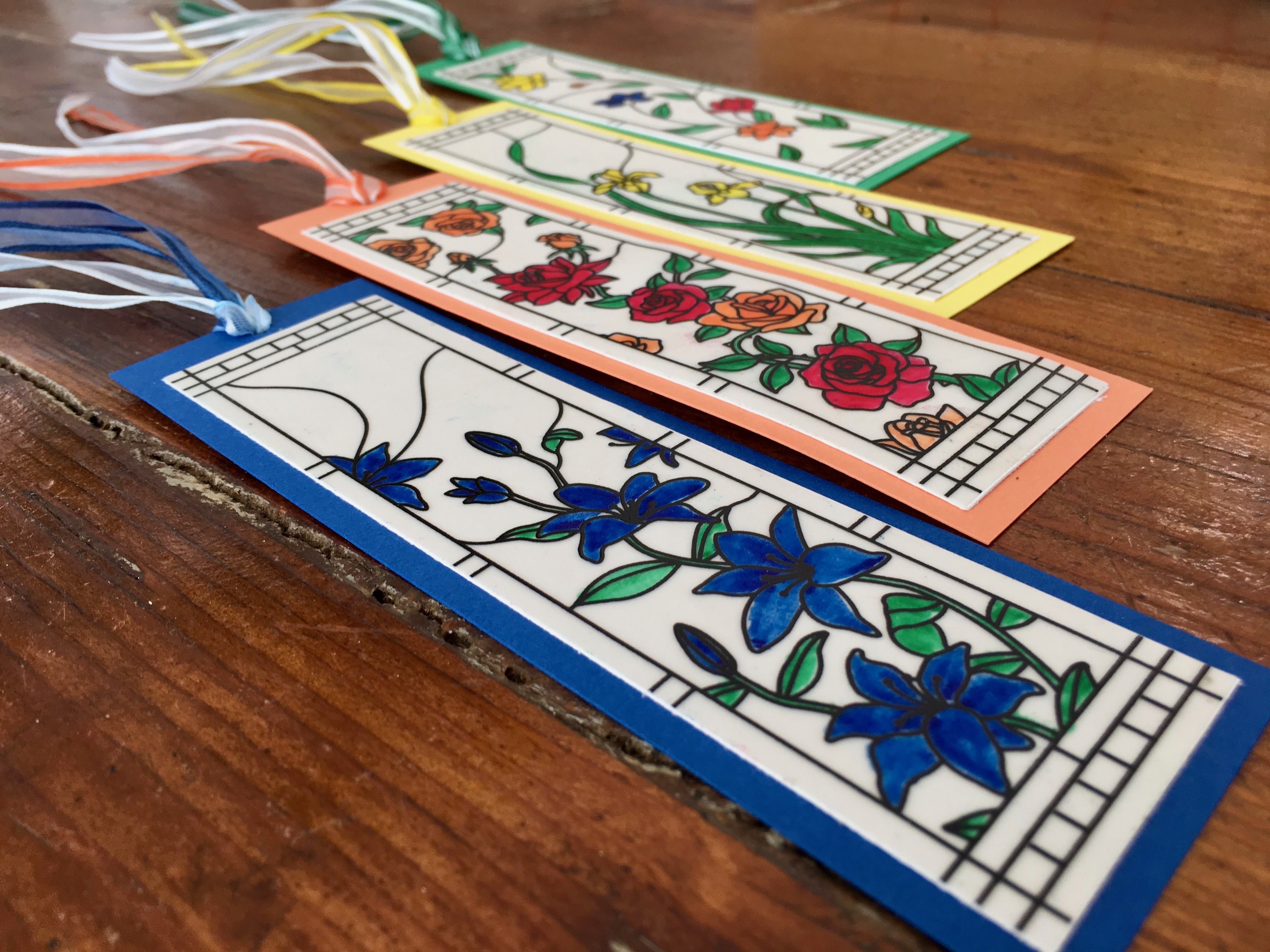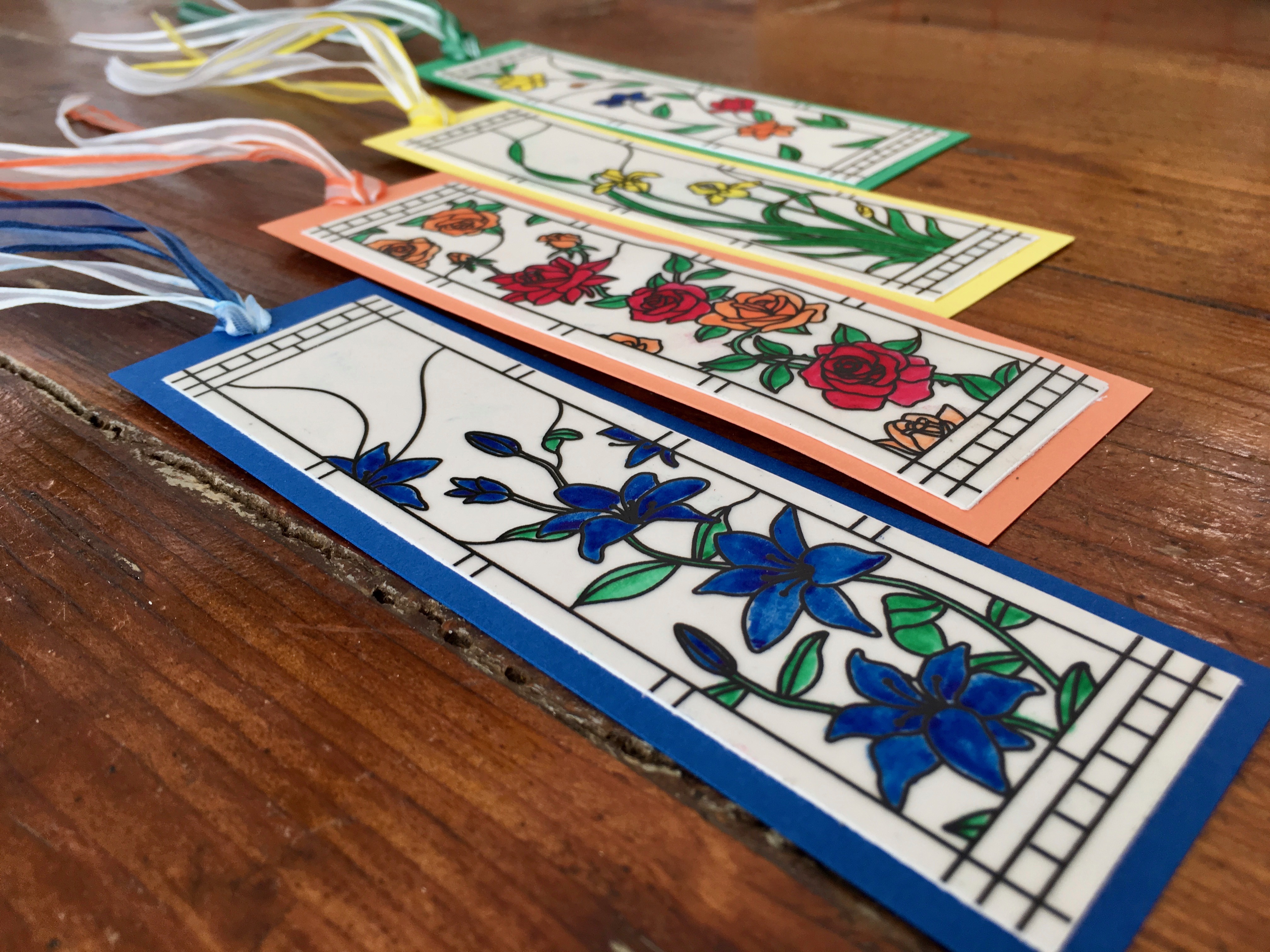 I love this vellum because you can colour it with markers, pencils or blends, and even add colour by simply laying it on the top of the coloured cardstock. This vellum is super easy to colour in and looks amazing with any colour combination…just be careful not to smudge inky fingers over the top of it like I did, LOL!
I used the new 2018-2020 in colour markers to colour the vellum and I tried to highlight a different in colour on each bookmark. Left to right in the photo below we have: Blueberry Bushel, Grapefruit Grove, Pineapple Punch, and Call Me clover. The lovely red colour is the fifth in colour: lovely lipstick.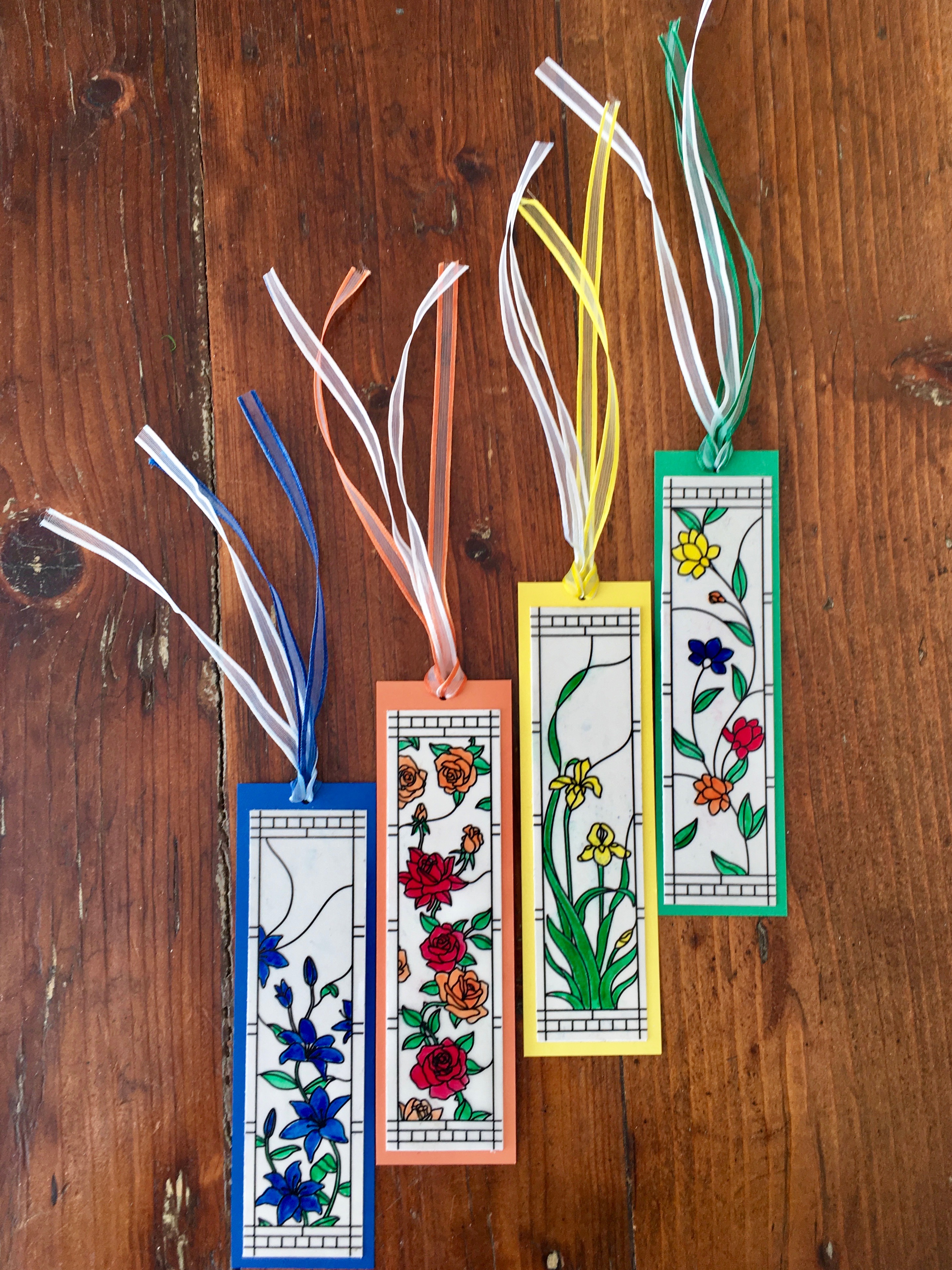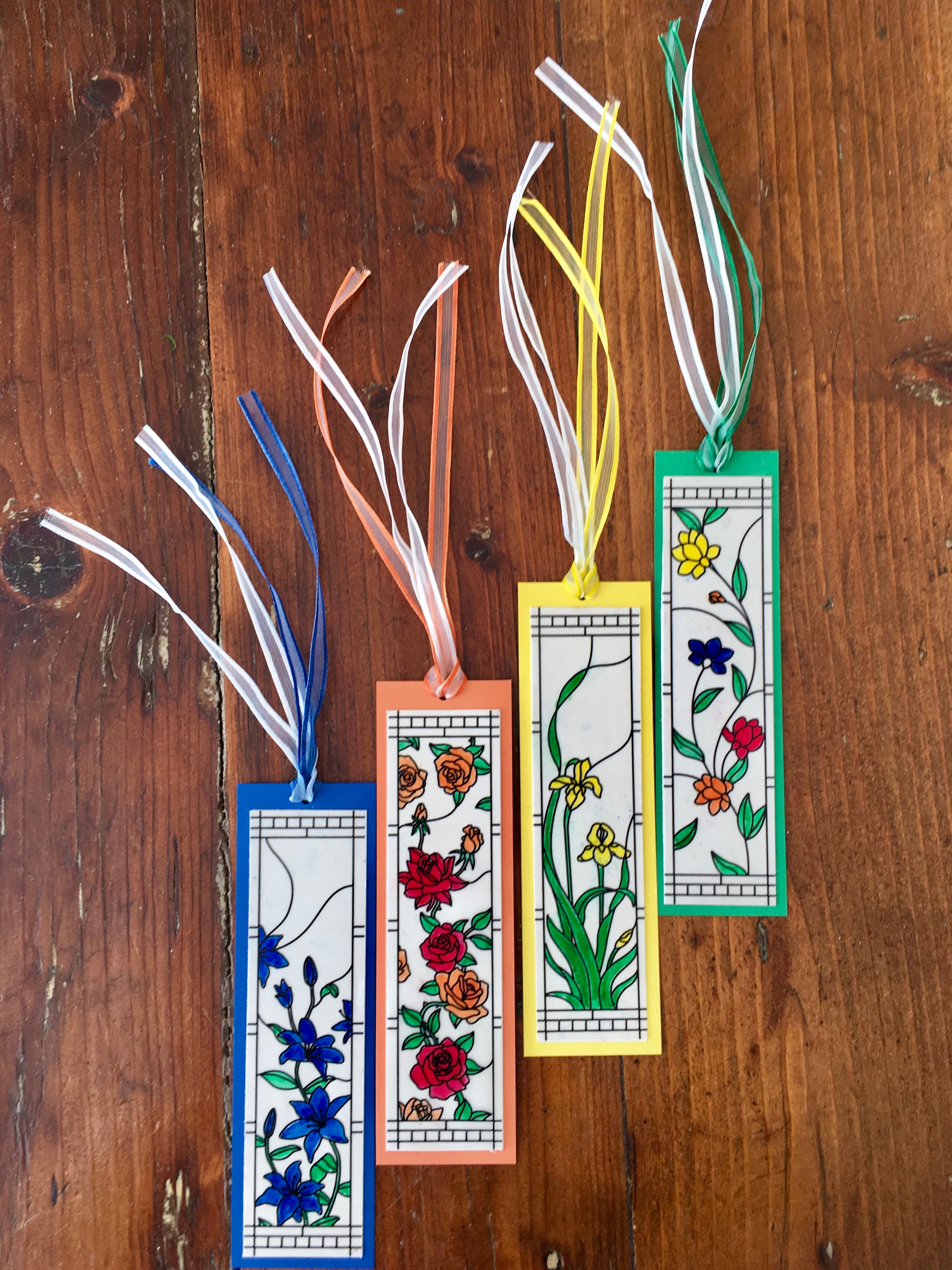 Want to know the best ever way to adhere the vellum? All you need is some Tombow glue, a sponge, and a silicon mat. Squeeze a small amount of Tombow onto your silicon mat and use your sponge to lightly and evenly spread it across the reverse side of the vellum and then adhere the vellum to your cardstock. You clean up your sponge and mat by simply running under warm water. Too easy!
To further showcase these in colours I decided to colour the soft and versatile Whisper White 1/4″ (6.4 Mm) Organza Ribbon (this is a retiring item, only available until May 31, or sold out). Once again, this is so easy to do. Simply lay the ribbon on some scrap paper and colour on both sides with your marker or blender pens and then leave it to dry.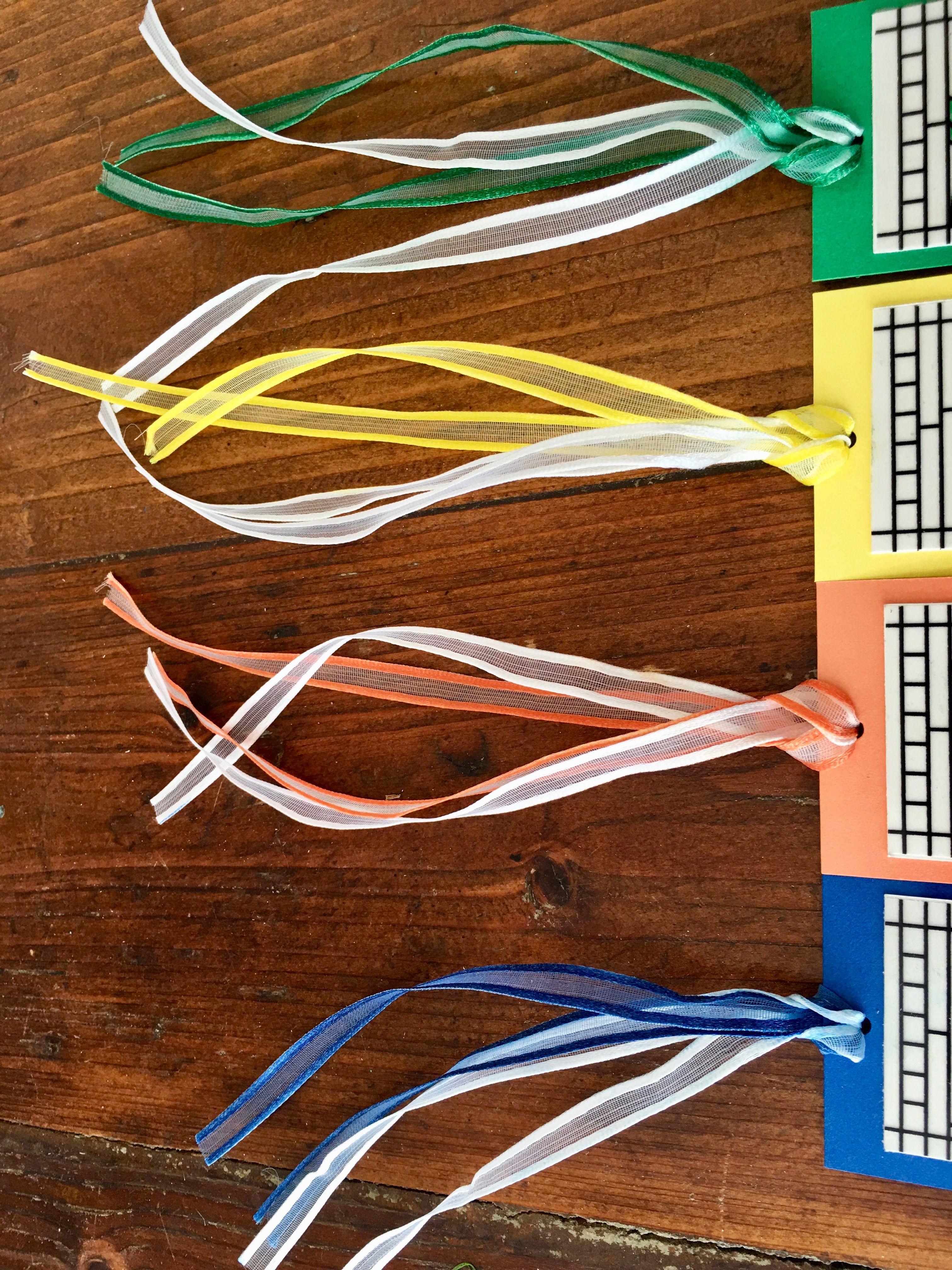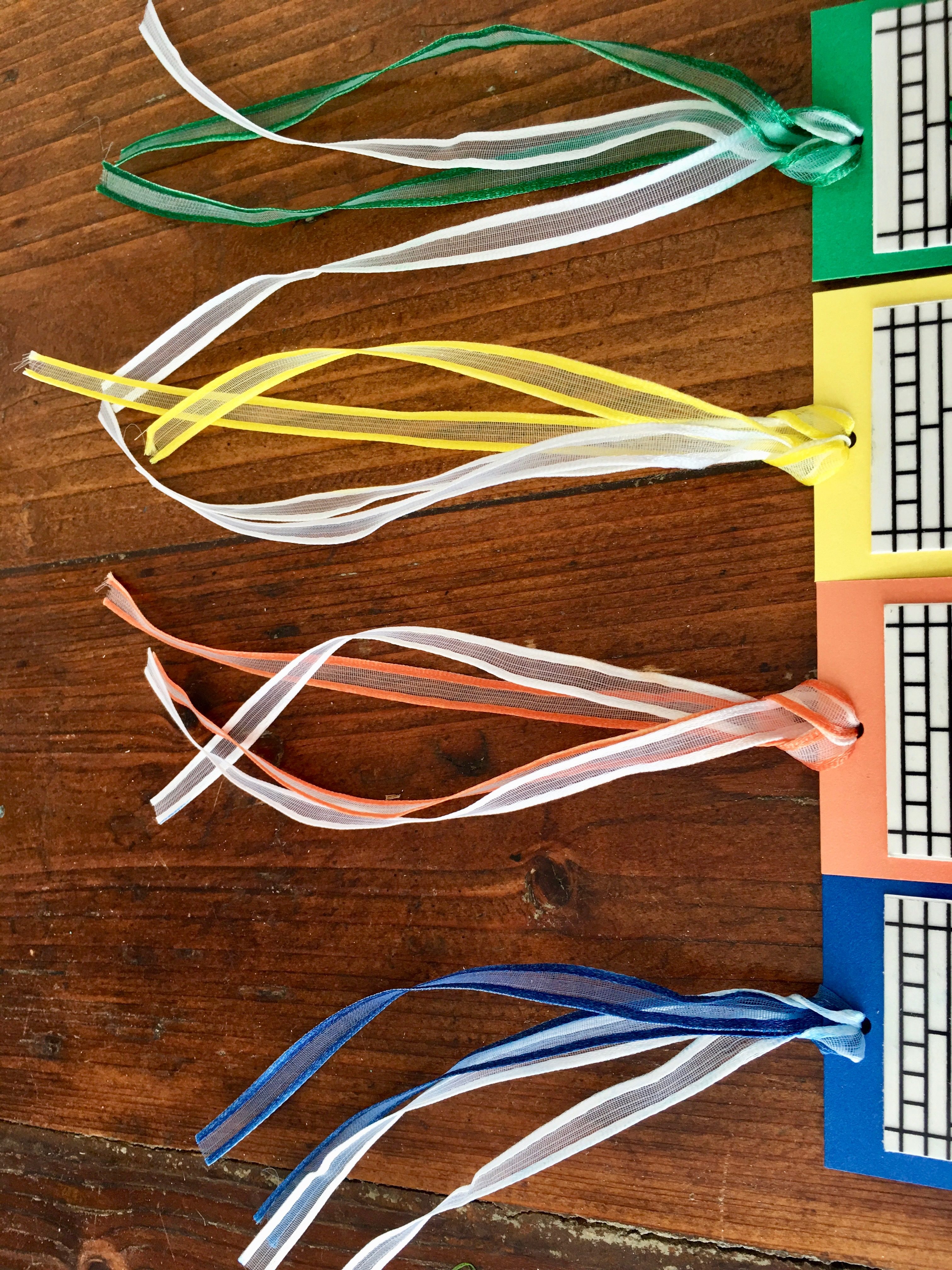 I adhered the coloured vellum to whisper white cardstock, and then to some in colour cardstock, punched a hole for the ribbon using the 1/8″ hole punch, and threaded through both a length of white organza ribbon and a length of the hand coloured ribbon.
Finally, I just couldn't resist making a matching card using another design from the Graceful Glass designer vellum pack because the in colours are the exact colours of Australia Rosellas and Parrots. This card features all of the new in colours but the main one is lovely lipstick, the red cardstock. The bird image on the vellum reminds me of an old Arnotts Biscuit tin my Nan used to have. Nan would keep an assortment of my favourite biscuits in the tin and bring it out for me to choose a biscuit (or two or three!) when I went to her place for a cuppa.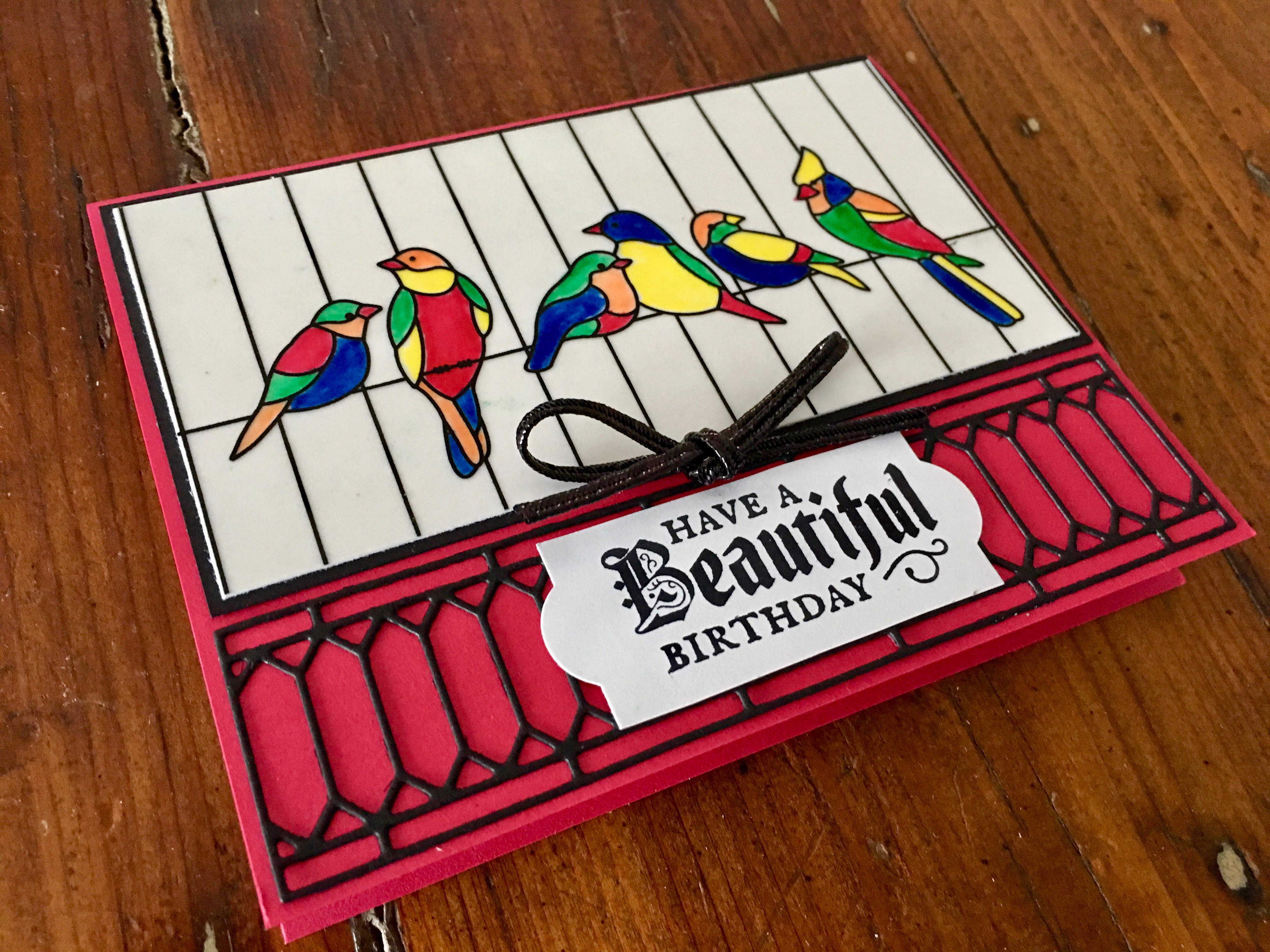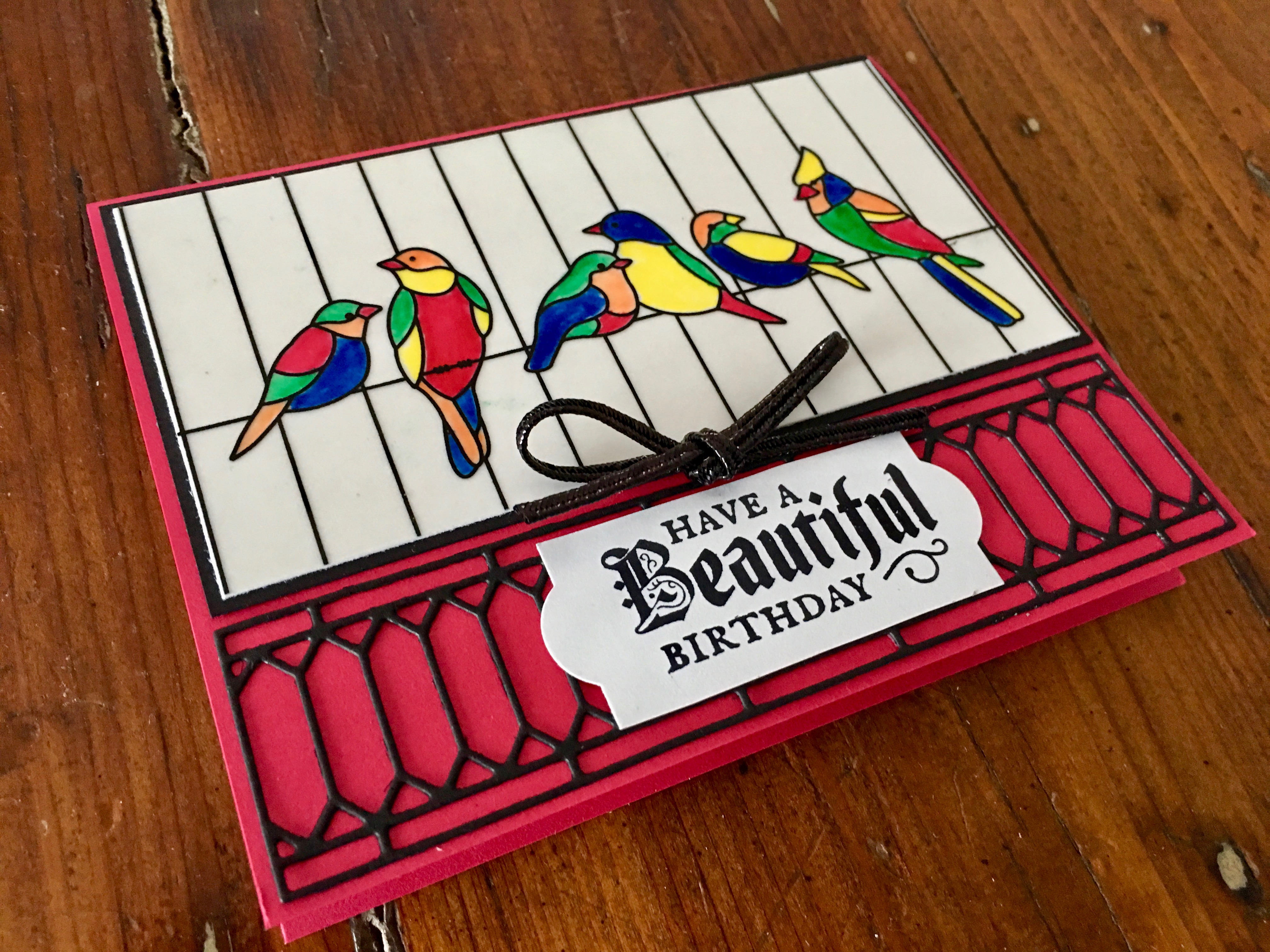 I hope you've enjoyed my projects today and feel inspired to create something yourself with these beautiful 2018-2020 in colours and the versatile Graceful Glass Suite…these products will be available June 1, 2018, just a week away from now!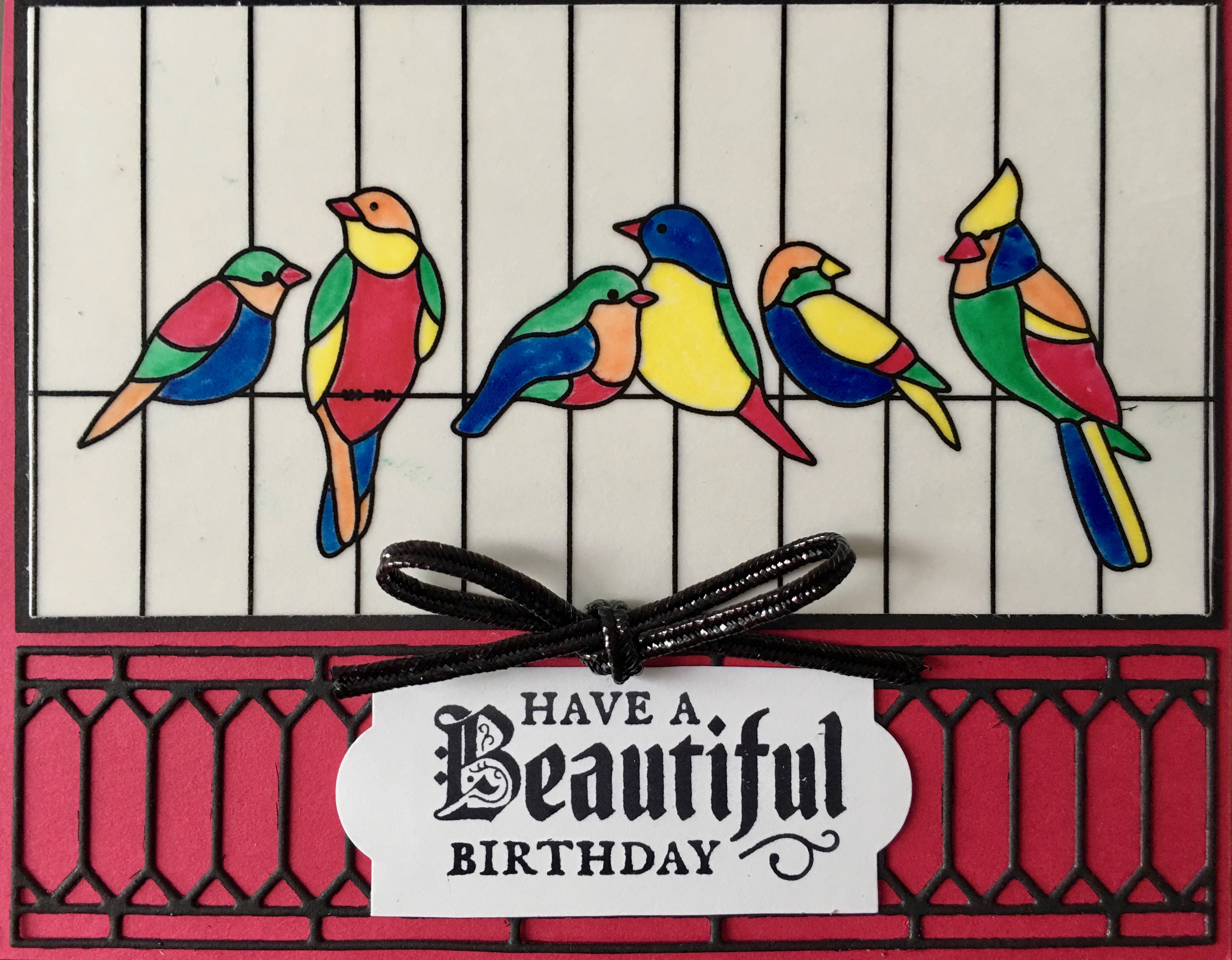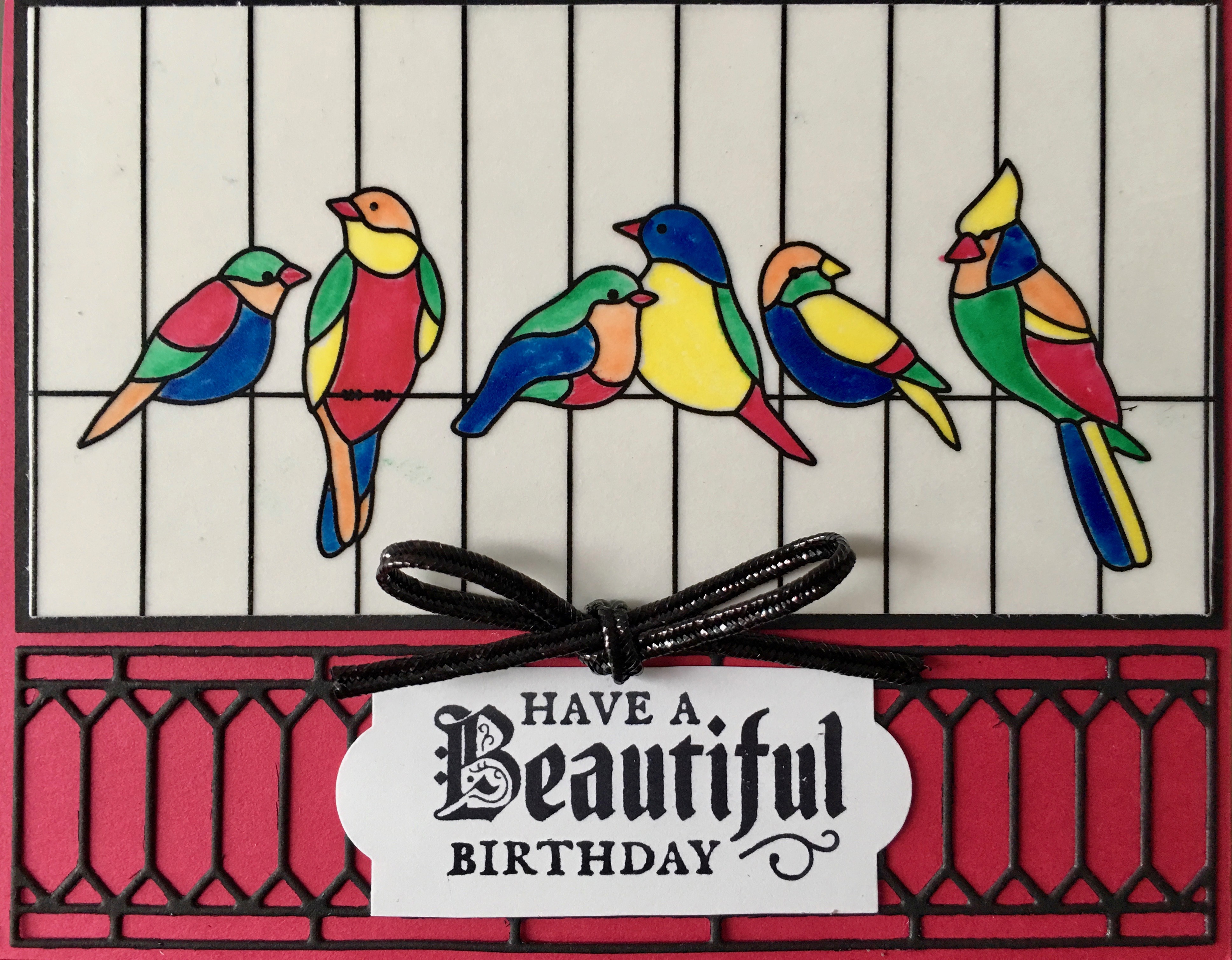 Now it's time to hop on over to our next participant, the very talented, Monika O'Neill. I can't wait to see what Monika has made!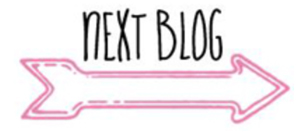 SaveSave