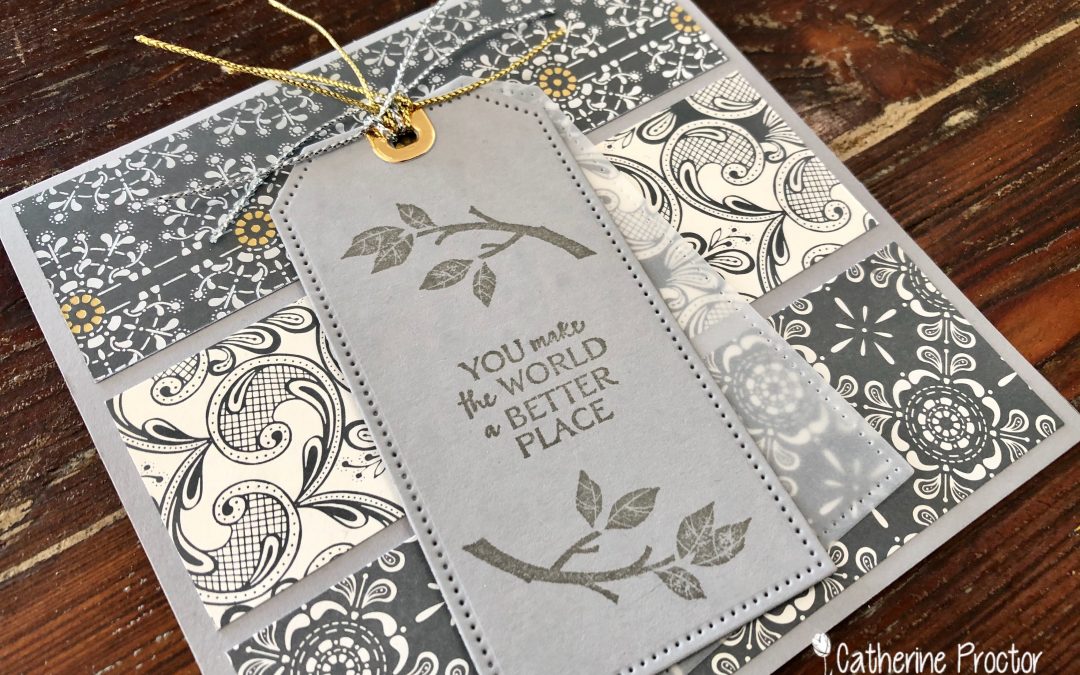 Yippee! The new 2021-22 Stampin' Up! annual catalogue is live.
Have you placed an order and seen the exciting new items in it yet?
I've used some new products in my card today and I'm sure the other AWH team member will too as we showcase Smoky Slate, one of our neutral colours.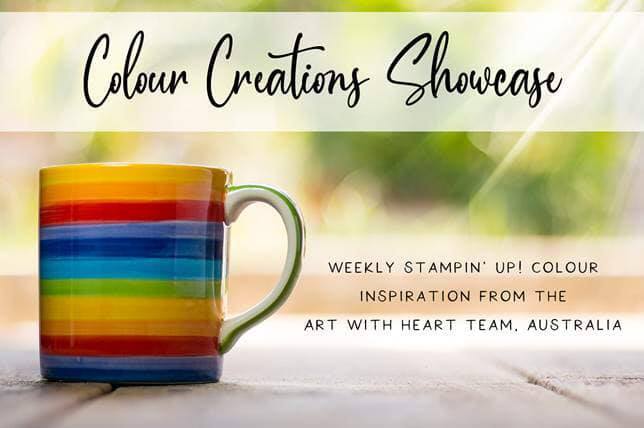 For my card this week I've decided to CASE a card from page 68 of the new catalogue. It's the square card on the bottom left of the photo below of cards made using the new Simply Elegant Suite Collection.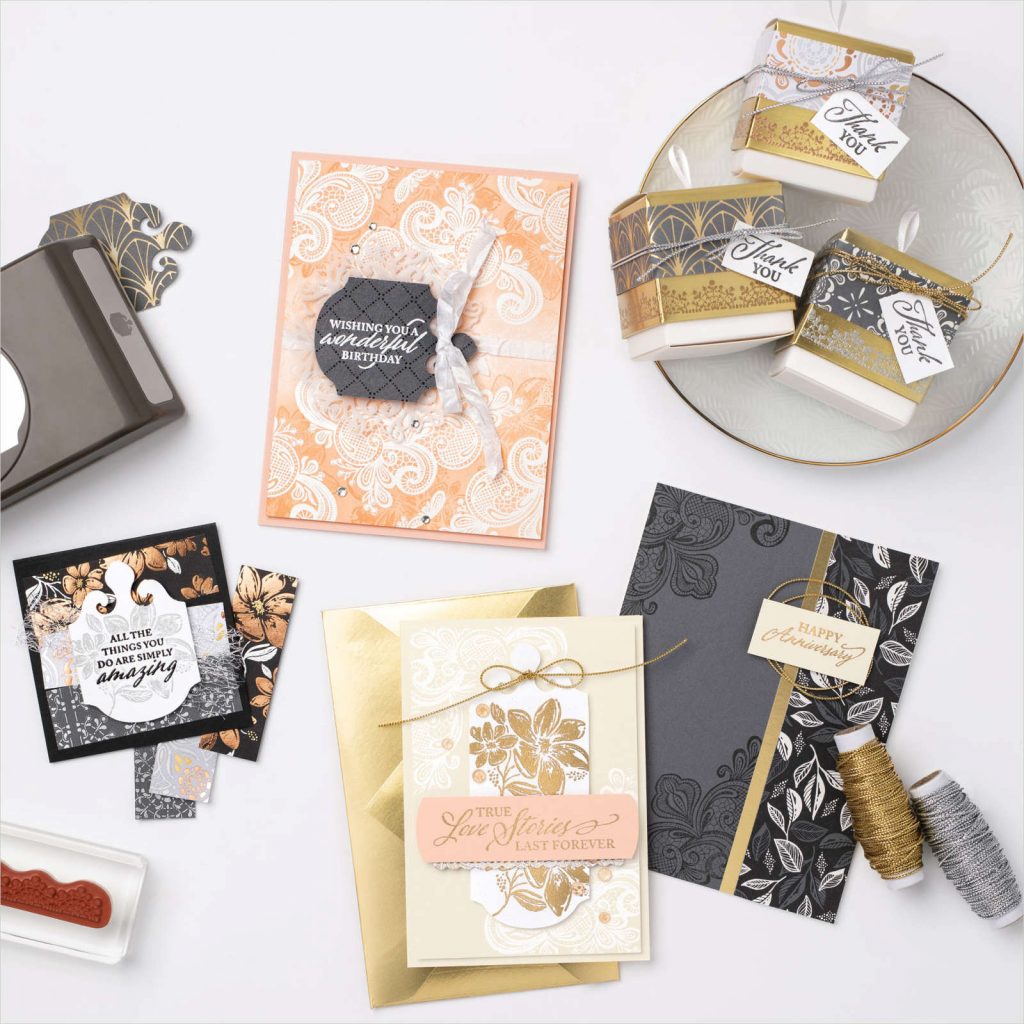 The Simply Elegant Suite Collection includes a stamp set, punch, trim and this stunning Simply Elegant Specialty Designer Series Paper that features sophisticated intricate designs in these colours: Basic Black, Basic Gray, copper, gold, silver, Very Vanilla and white.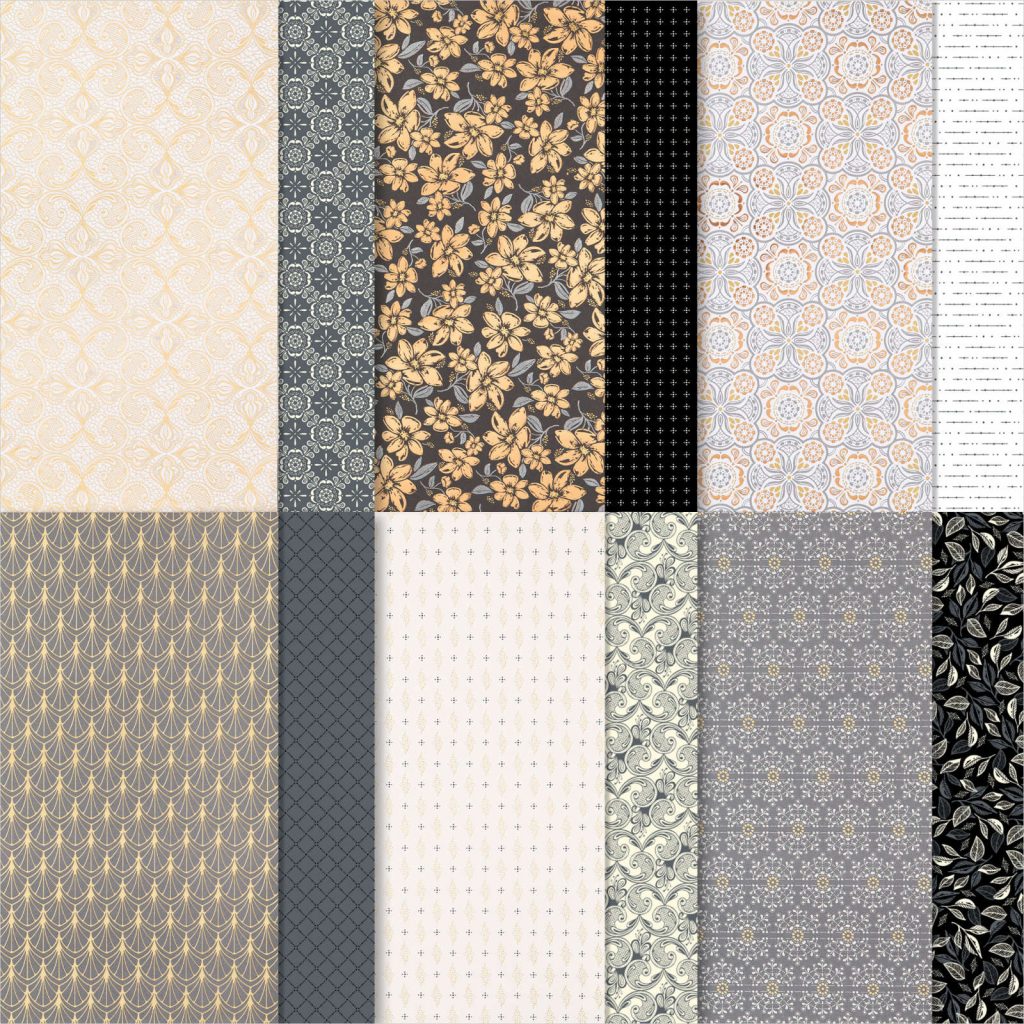 Although Smoky Slate is not one of the colours in the Simply Elegant Specialty Designer Series Paper I thought it would work very well with this colour palette.
Do you agree?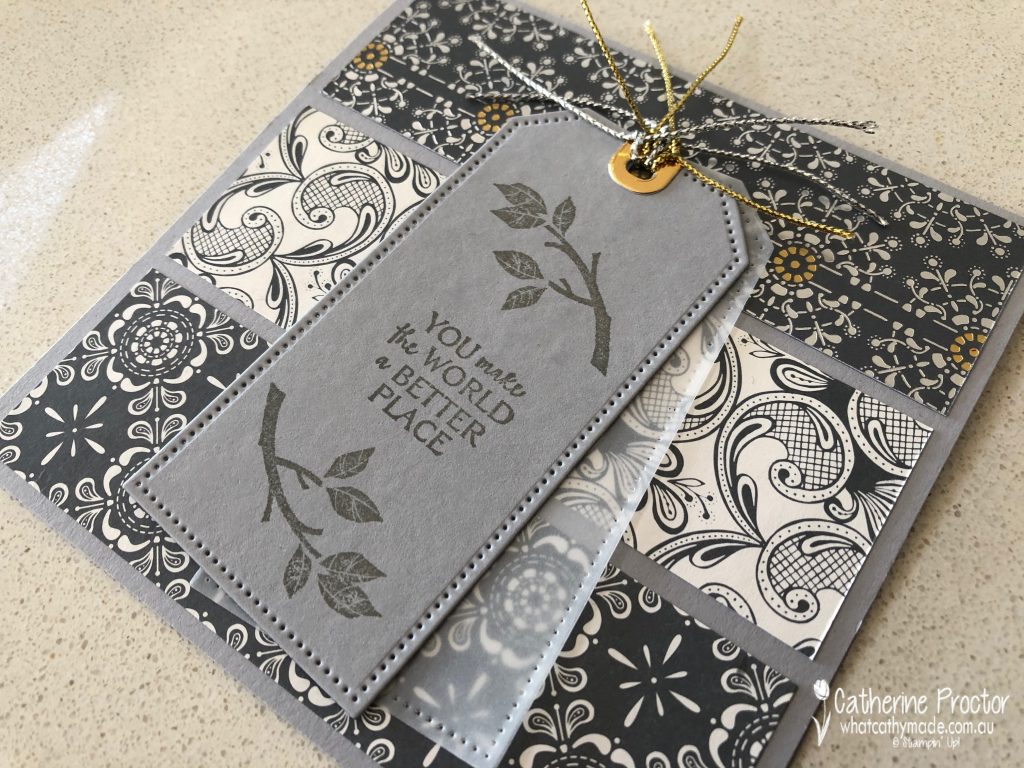 I don't (yet!!!) have the Elegantly Said Stamp Set or the Elegant Tag Punch so I've used some other exciting new products to make my card.
The Better Place Stamp set is one you might overlook because it is a host set – you'll find it on page 171 of the catalogue. I'm always very attracted to stamp sets that look like illustrations from books I remember as a child!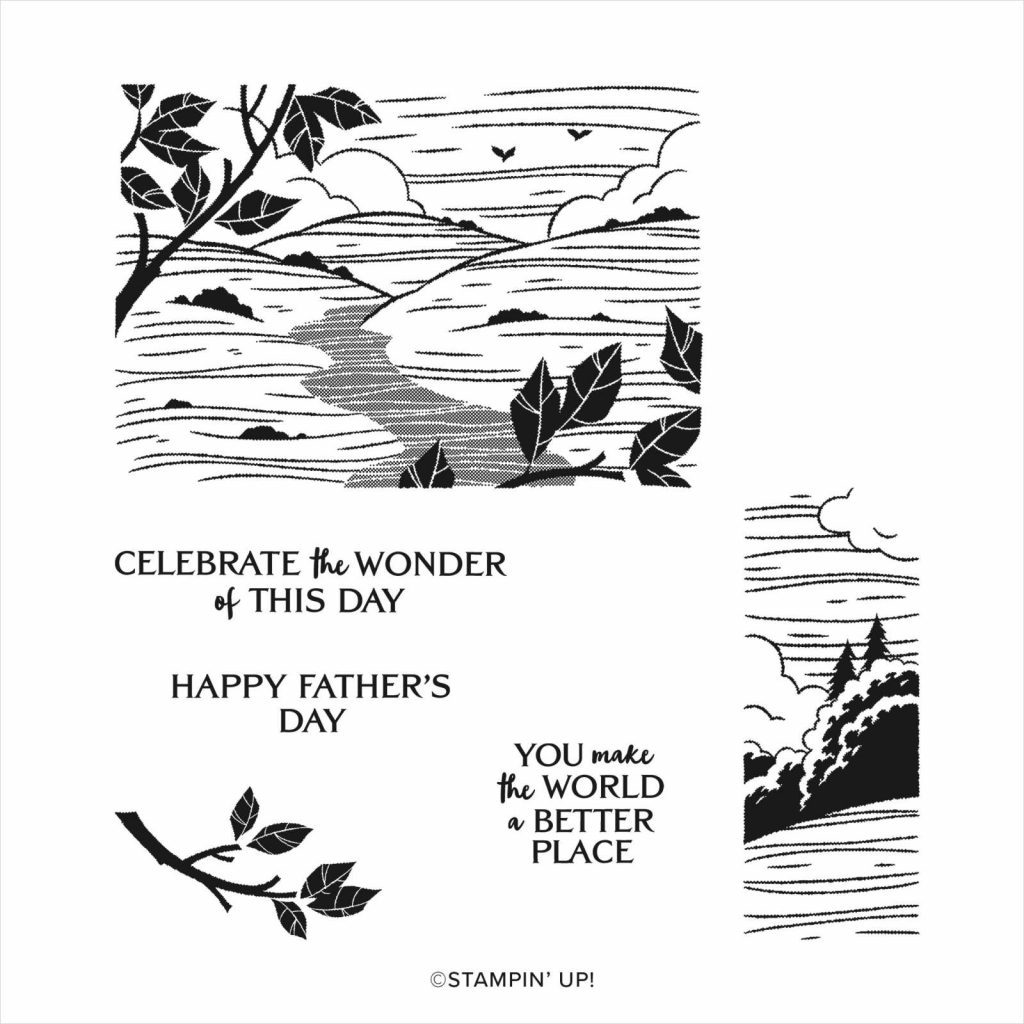 Instead of the Elegant Tag Punch I've used a new die set: Tailor Made Tags.
I bought with Christmas cards and tags in mind, but I can already see myself using these tags constantly for all types of cards.
I die cut the largest die in both vellum and Smoky Slate Card Stock before stamping in Smoky Slate ink onto the Smoky Slate card stock.
I then used a scrap of gold foil to die cut the little hole re-inforcers.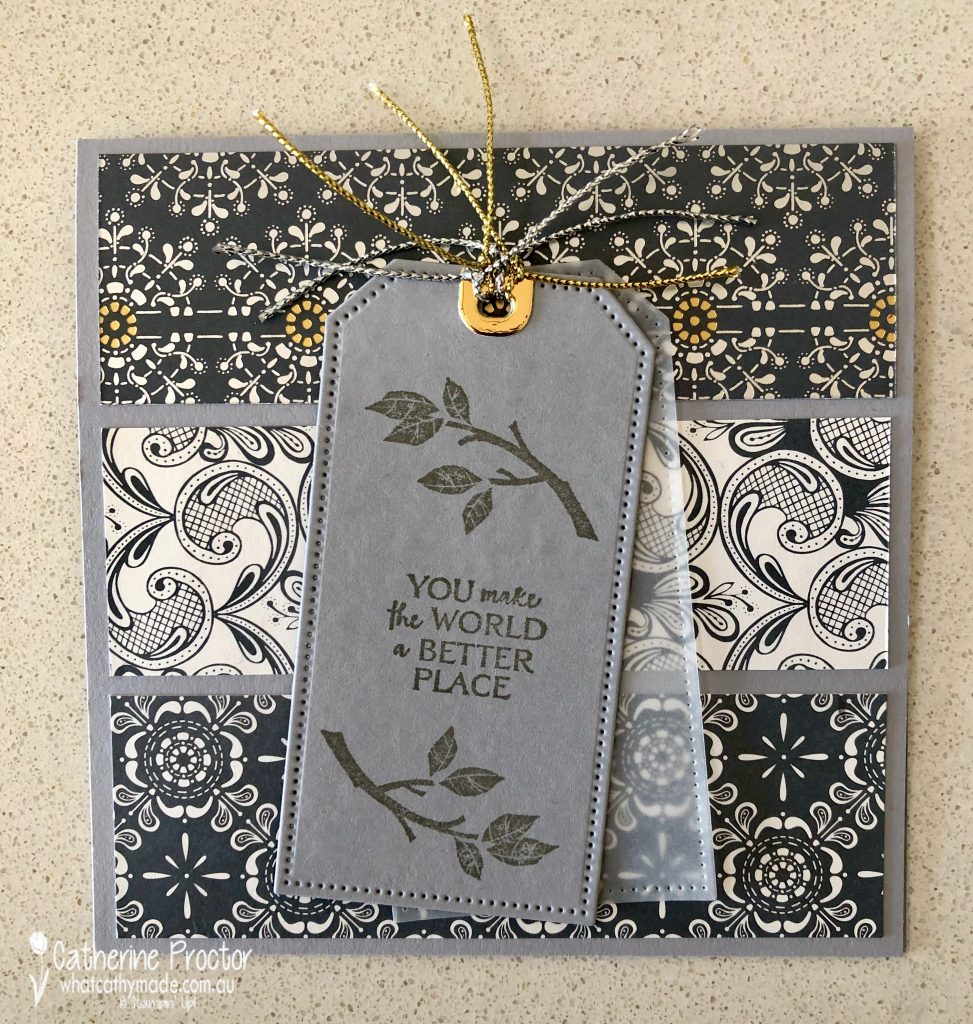 Did you notice the gold and silver trim tied through the top of the tag? It's the Simply Elegant Trim from the Simply Elegant Suite Collection. Again, I bought this with Christmas Cards in mind but I doubt it will last that long at this rate!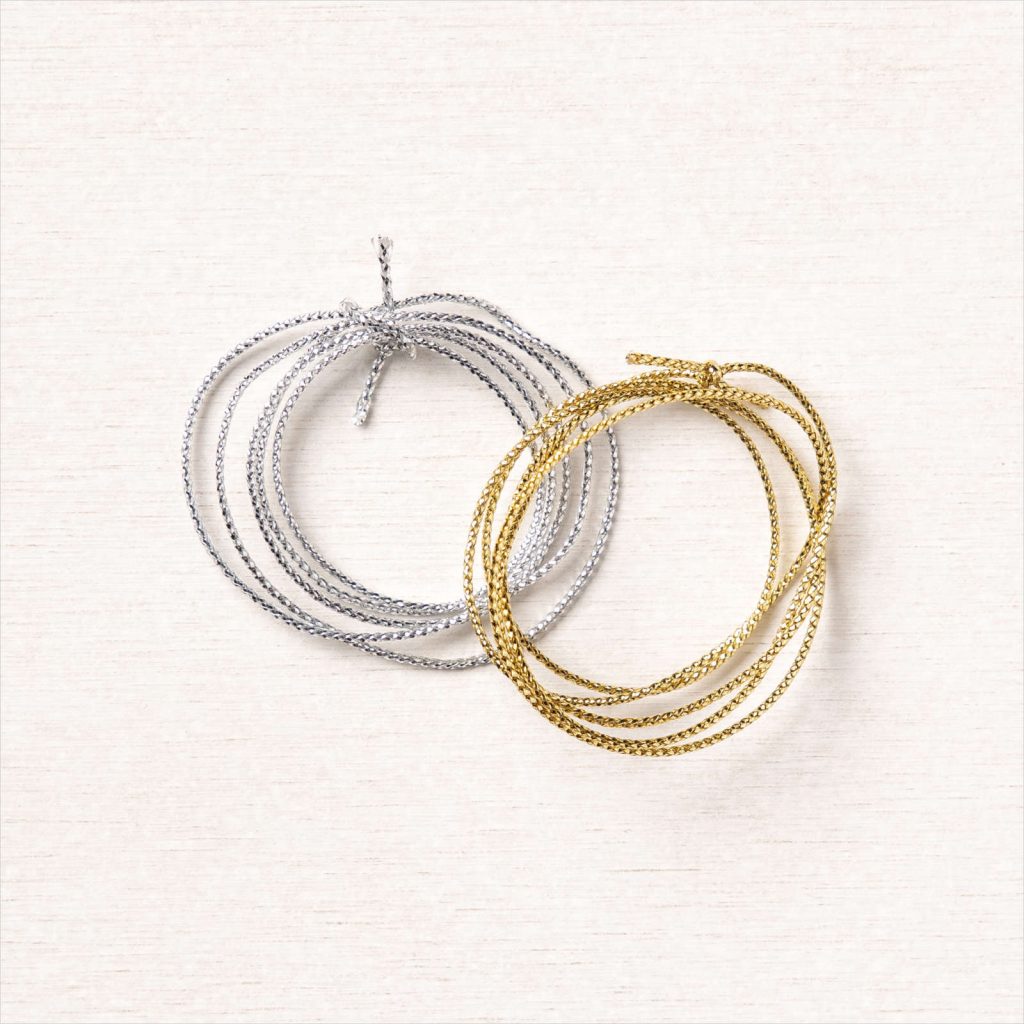 I hope my card today inspires you to use your catalogue as inspiration to create your cards and projects even if you don't have the exact same items that were used in the project you're CASEing.
I can't wait to see what everyone else has created with Smoky Slate today!
We will return next week on Wednesday May 12th when we'll be showcasing a pale yellow: So Saffron.
To purchase any of the products used in my card tonight, click on the links below.
Product List
If you'd like me to post you your very own copy of the 2021-22 Stampin Up! Annual Catalogue, the January – June 2020 mini catalogue, or to simply find out about more about Stampin' Up! contact me.
In the meantime, wherever you are in the world, stay safe, stay calm…and keep on crafting xxx