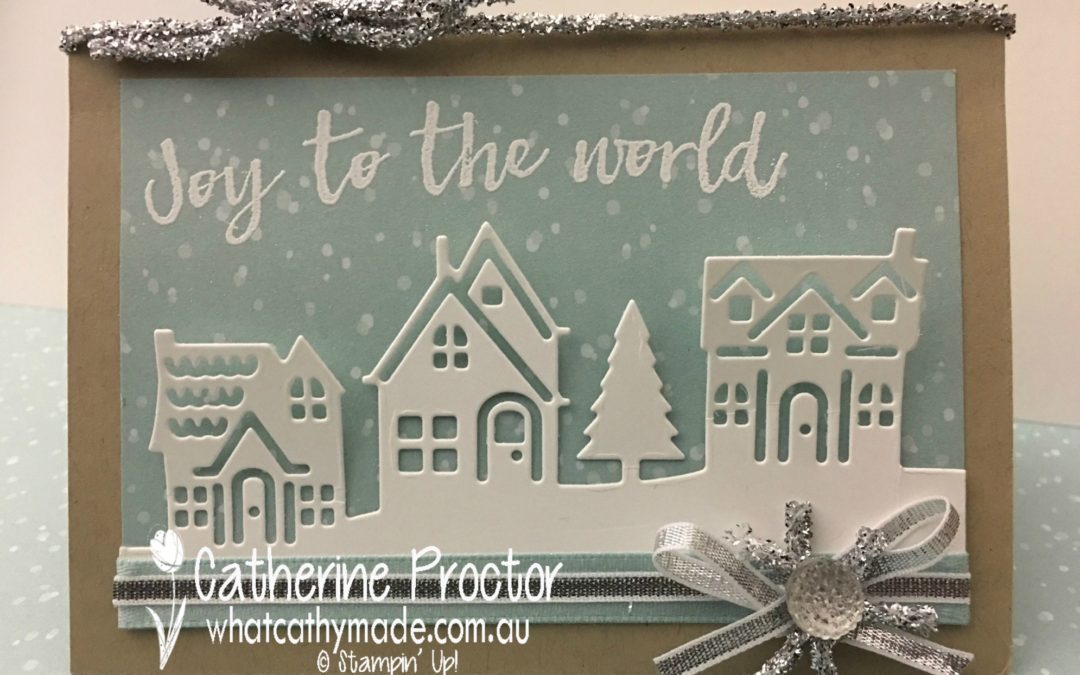 Welcome back to another week of "Heart of Christmas" inspiration from the Art With Heart team. I hope you're enjoying reading our blog as much as we're enjoying making these cards!
Well I received my "little" order from the holiday catalogue this week but as luck would have it have had very little time to play with my new goodies.
However I was determined to bring you a card made with one of the stunning products and so I decided to make a quick and easy card with the bundle that was at the absolute top of my wish list…"Hearts Come home".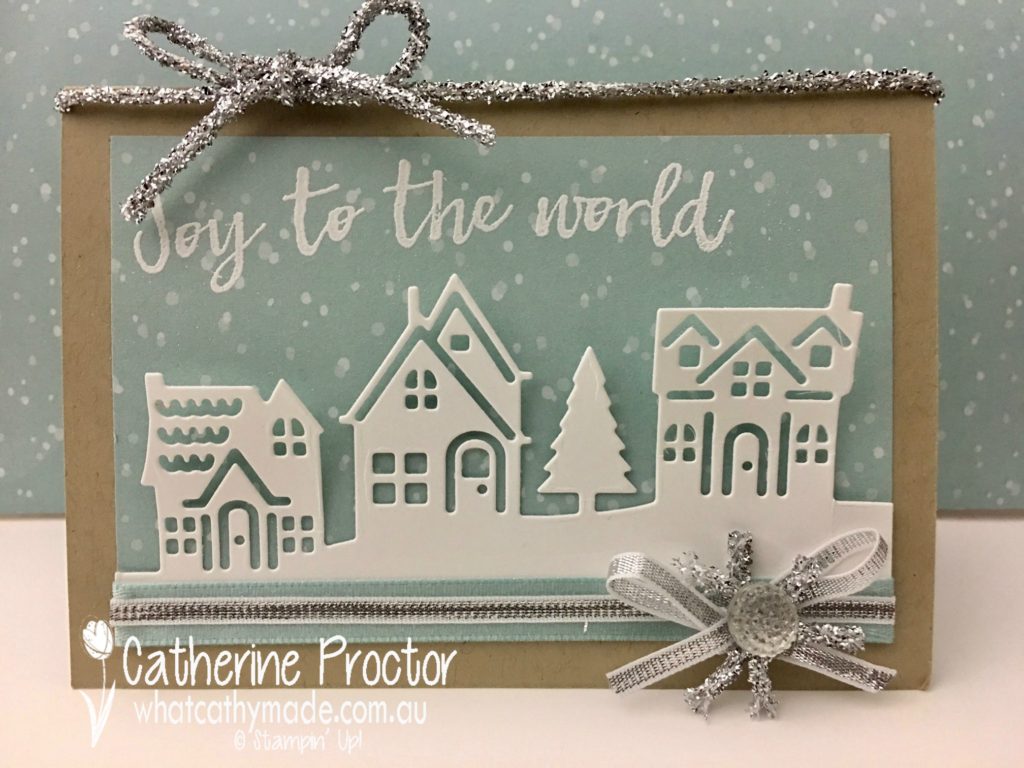 I love absolutely every stamp, every sentiment and every die in this bundle, and this card only uses a fraction of them all.
The stunning background paper comes from a sensational DSP pack called "Christmas Around the World". This paper belongs to a different suite but the beauty of Stampin' Up! is that all the products co-ordinate across the suites and I just love mixing and matching them all.
Here's a close-up to show you how the paper looks like softly falling snow and the intricate detail of these gorgeous little framelits.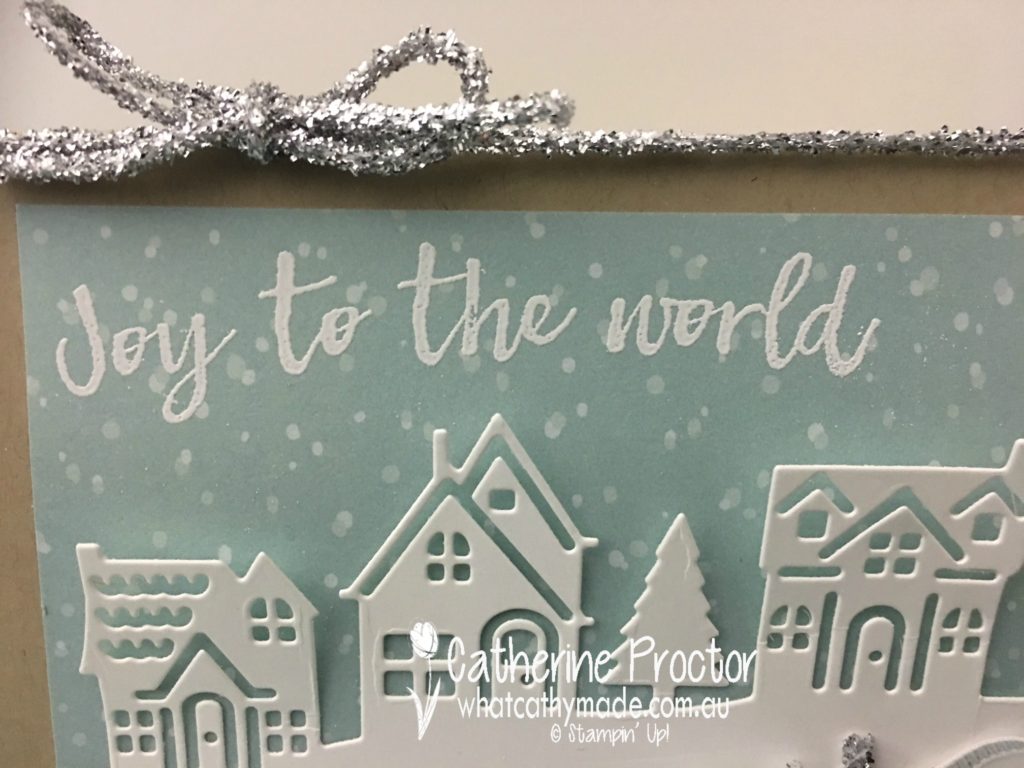 I stamped the "Joy to the World" in whisper white and then embossed it with my heat embossing tool using white embossing power.
Did you notice the tinsel on the top of the card? This is a great way to add a little bling to your cards. It's called Mini Tinsel Trim and it comes in a pack with a roll of silver and a roll of red. So cute!
I used the off-cuts of my tinsel to make an embellishment that sits on top of the 1/8 inch silver ribbon and bow, and the beautiful pool party shimmer ribbon. Just between you and me I think it might be little too much for this card, but with the clear facetted jewel in the middle, it certainly adds a wow factor to the card!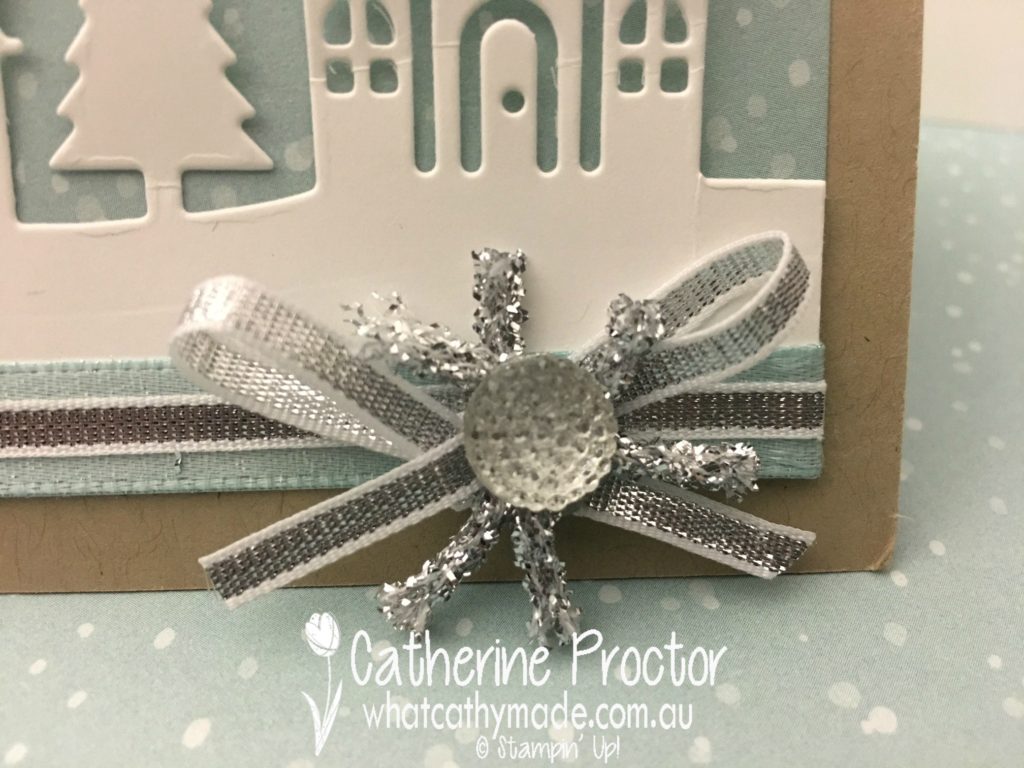 I love this colour combination of crumb cake (card base), pool party (DSP and ribbon), whisper white (framelits and sentiment) and silver (tinsel, ribbon and facetted jewel).
To see what the rest of the team have made, visit Claire's blog here. I'll be back with more Christmas card inspiration next week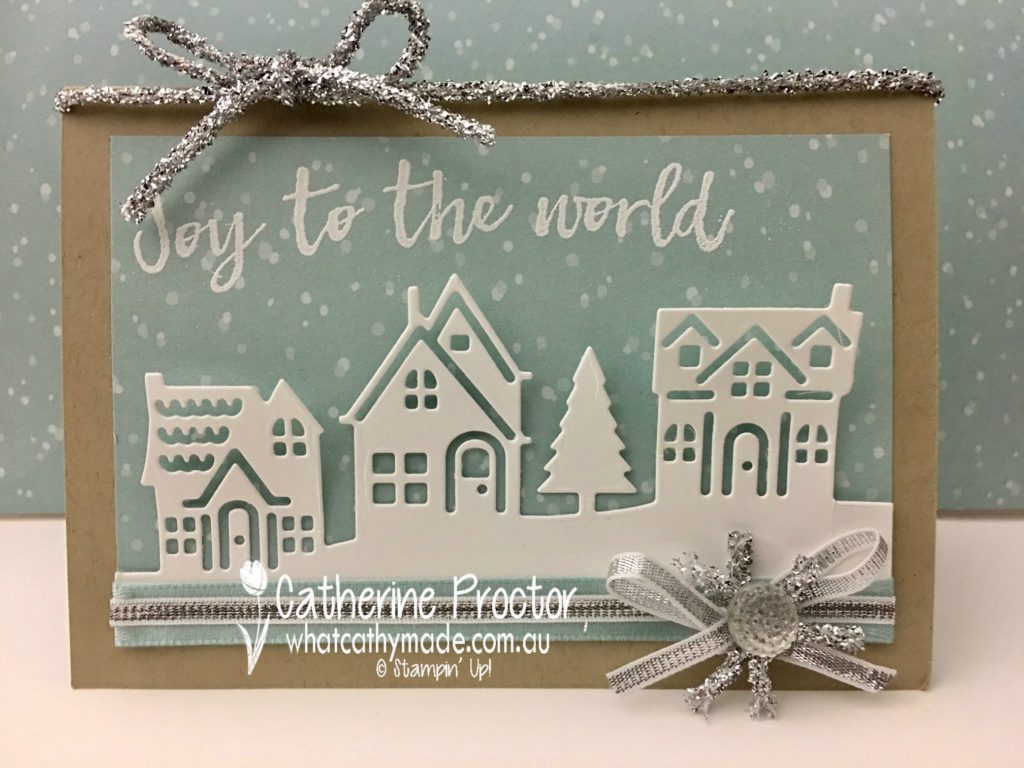 Product List
SaveSave
SaveSave
SaveSave
SaveSave
SaveSave
SaveSave
SaveSave
SaveSave
SaveSave
SaveSave
SaveSave
SaveSave
SaveSave