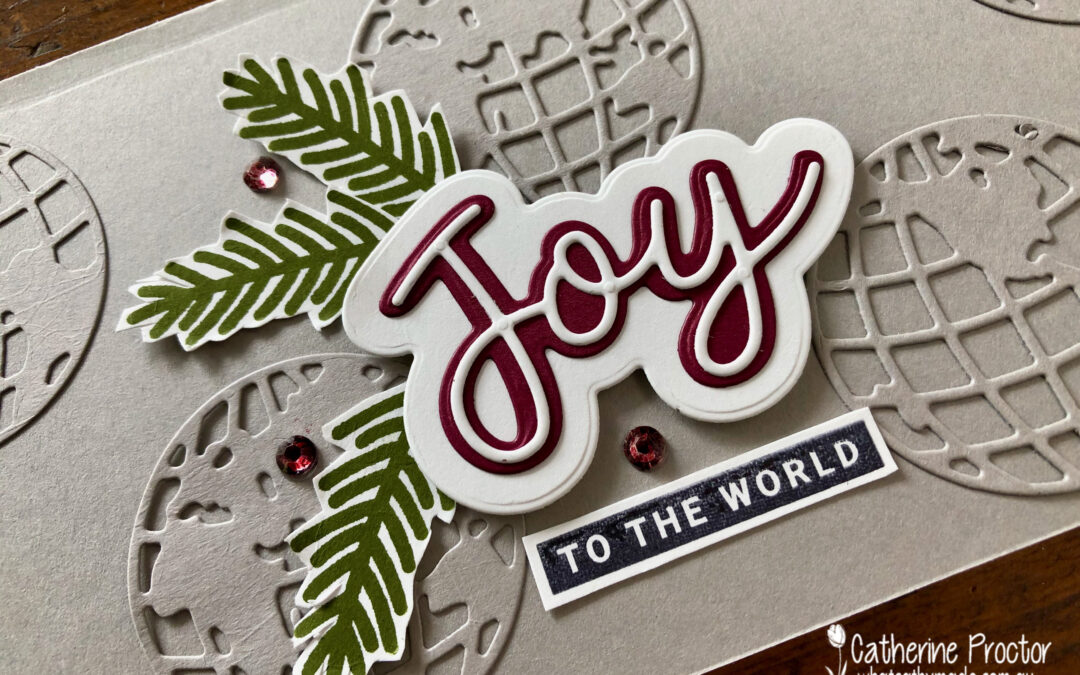 Welcome to week twenty-six of our 2020-2021 Art With Heart Colour Creations Showcase.
Each week various members of our Art With Heart Colour Creations team will be bringing you weekly colour inspiration as we showcase our range of over 50 beautiful Stampin' Up! colours in alphabetical order.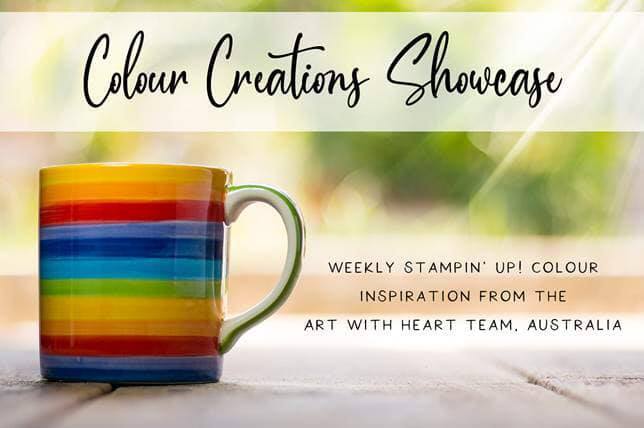 Week 26 – Merry Merlot
Hello crafters. This week I'm sharing a Christmas card I've made using an entirely neutral colour palette – I really love any combination of neutrals together on a card.
Merry Merlot is our colour for this week and I've only used a tiny bit of it on my card because it is a very rich colour. Hopefully I've used enough to show you how nicely it pairs with these other neutrals.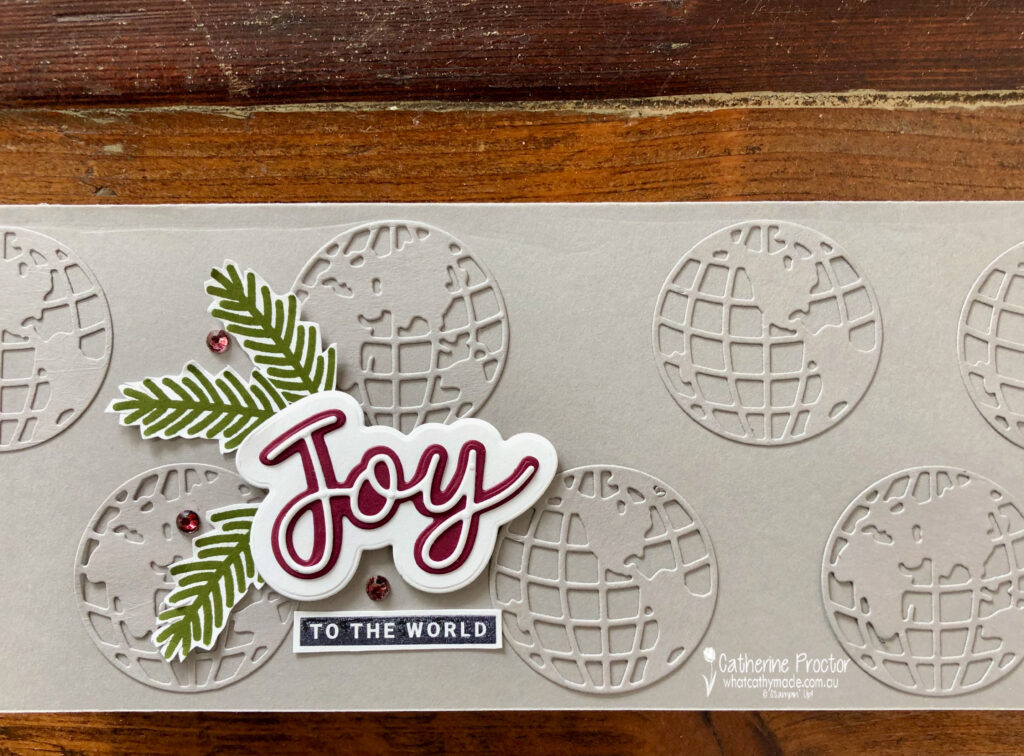 If there ever were two bundles just crying out to be used together it's the Beautiful World bundle on p26 of the annual catalogue and the Peace & Joy bundle on page 18 of the August to December Mini catalogue. I love how Stampin' Up! co-ordinate their products right through their range.
The "faux embossed" background of my Gray Granite slimline card was easy to make using the globe dies and adhesive sheets. Just remember to attach a sheet to the back of your card stock before you die cut. Next time I make this card I think I'll add more globes and space them more closely together for even greater impact.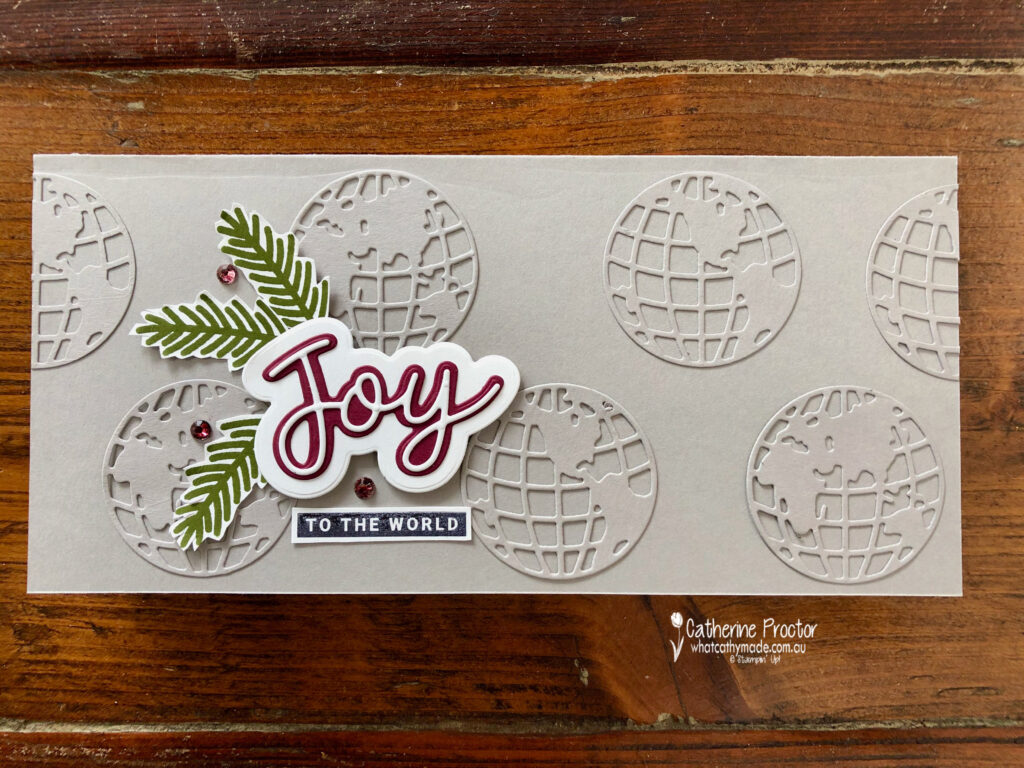 The joy sentiment uses all three joy die cuts from the Peace & Joy bundle. Adding adhesive sheet to the card stock for the thinest joy on the top layer makes it easy to adhere.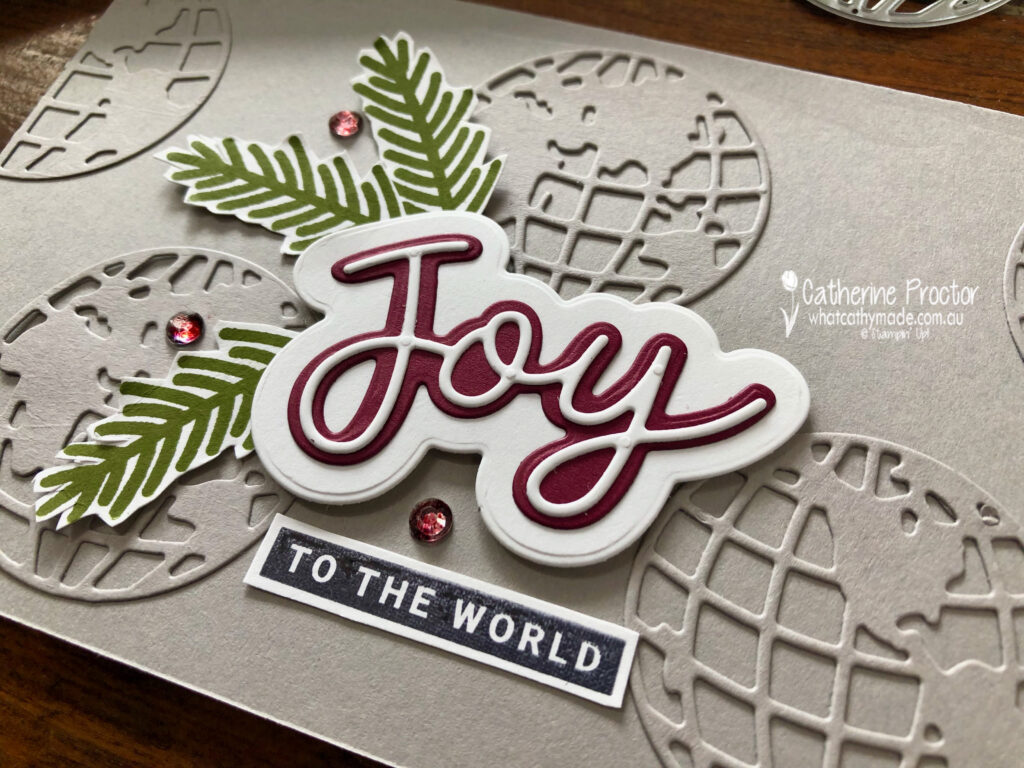 Apart from the middle layer of the joy sentiment the other touch of Merry Merlot on the card is the Rhinestone Basic Jewels which I have coloured using my Merry Merlot Stampin' Write Marker.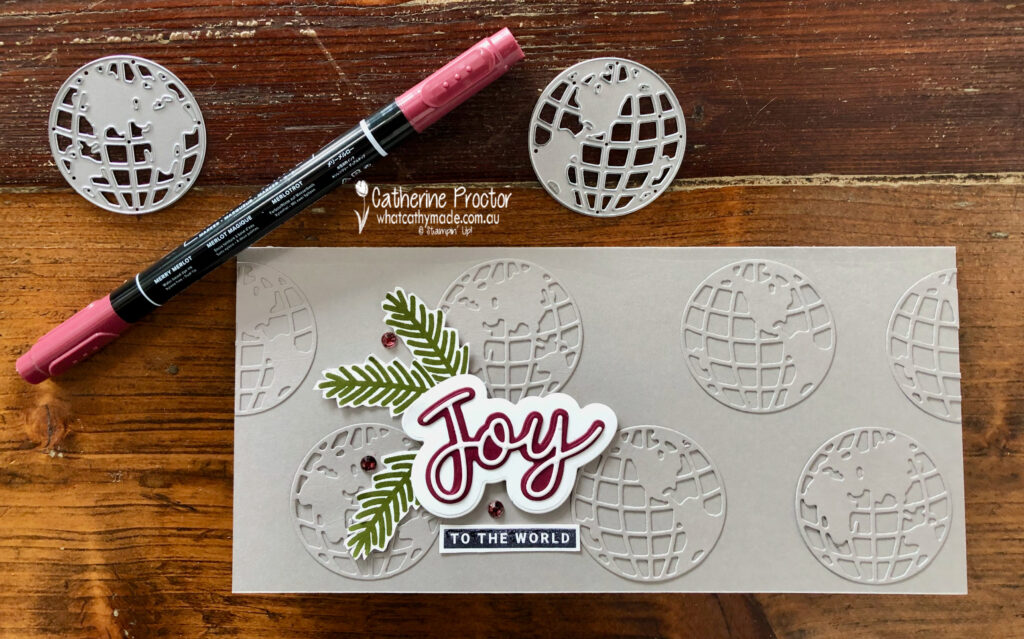 The pine fronds were stamped in Mossy Meadow and fussy cut out using my paper snips.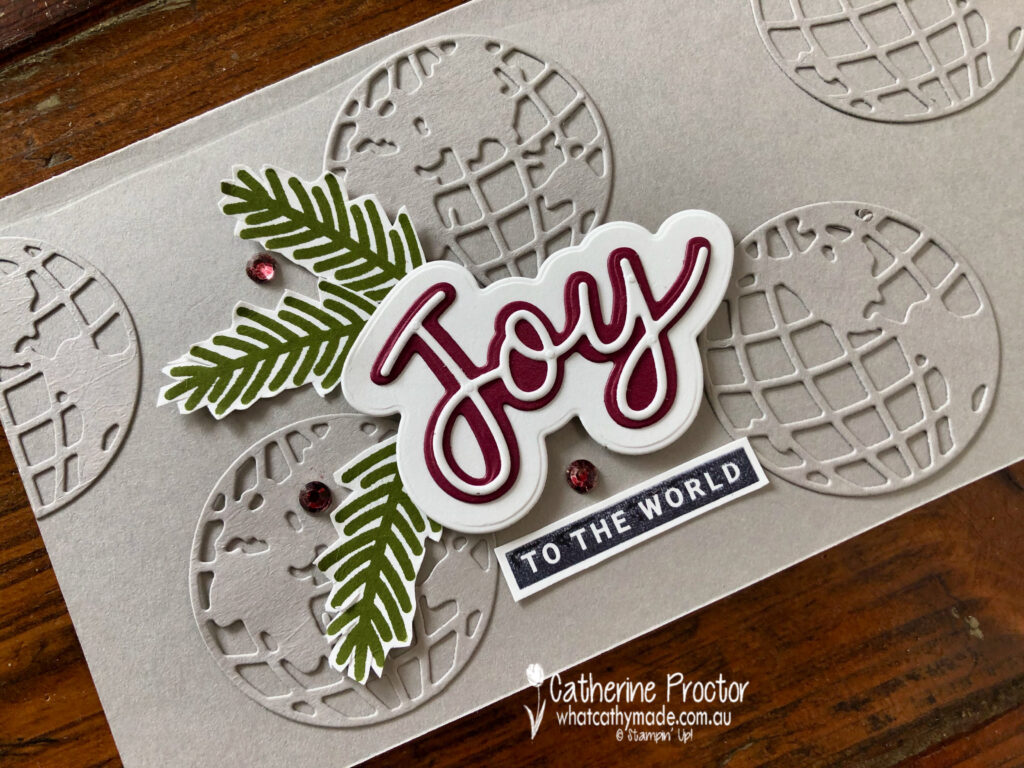 I can't wait to see what the rest of the Art With Heart team have created with Merry Merlot today. Click on the links below to see what they've made.
Next Tuesday we'll be showcasing one of the Subtles: Mint Macaron. We hope you can join us all then.
To purchase any of the products featured in today's post, simply click on the product links below.
Product List
If you'd like me to post you your very own copy of the August–December 2020 Mini Catalogue, 2020-21 Stampin Up! Annual Catalogue, the 2020-21 Beginners Brochure, or to simply find out about more about Stampin' Up! contact me.
In the meantime, wherever you are in the world, stay safe, stay calm…and keep on crafting xxx