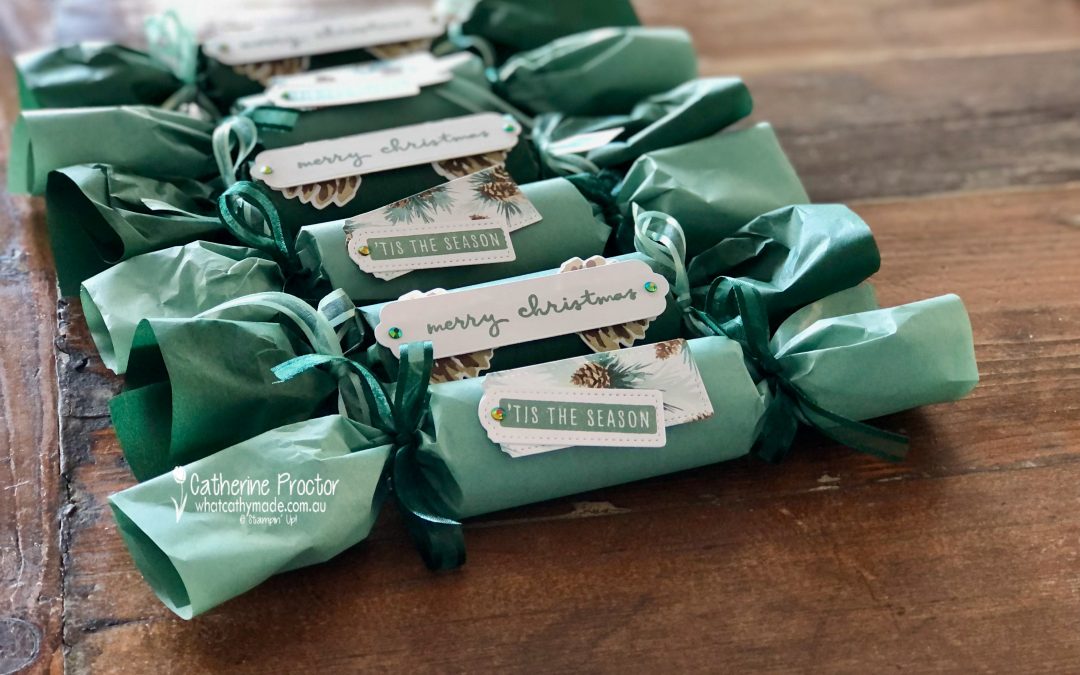 Hello crafters! Welcome to Week 20 of our AWH Heart of Christmas blog hop.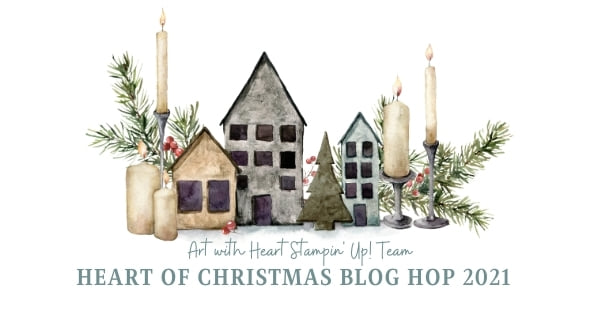 This week I'm using a stunning new product, the limited release Ever Eden Cotton Paper. This soft, delicate tissue-like paper offers a unique way to add dimension and visual interest to any paper project, can be used to wrap gifts, or it can be die cut, ripped, wrinkled or folded.
And it's also the perfect thickness to create your own Christmas crackers!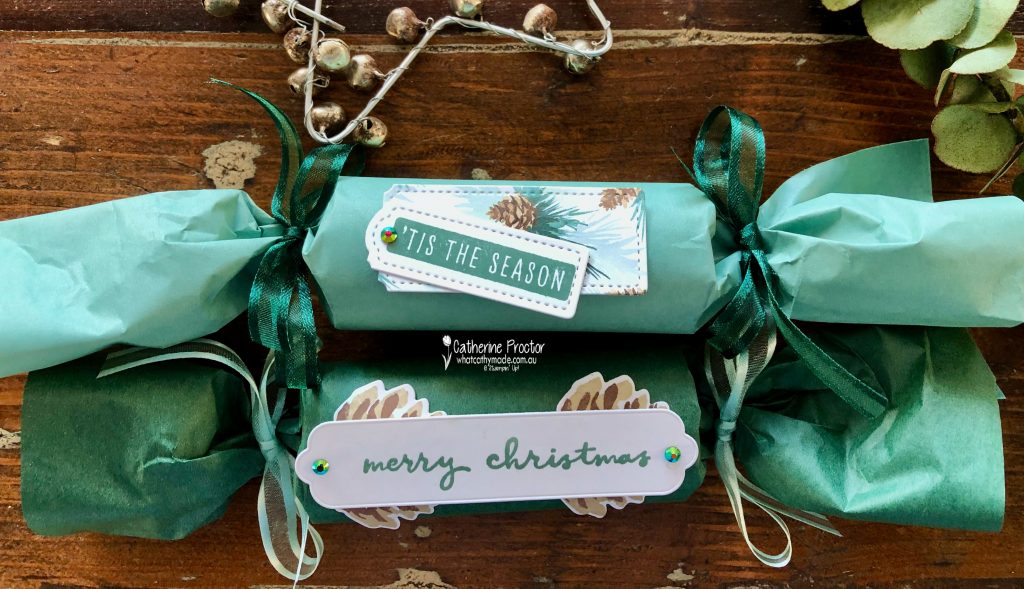 The Ever Eden Cotton Paper comes in two colours: Soft Succulent and Evening Evergreen. For my Evening Evergreen Christmas Crackers I tied each end with the Soft Succulent Open Weave Ribbon and for the Soft Succulent Christmas Crackers I used the Evening Evergreen Open Weave Ribbon.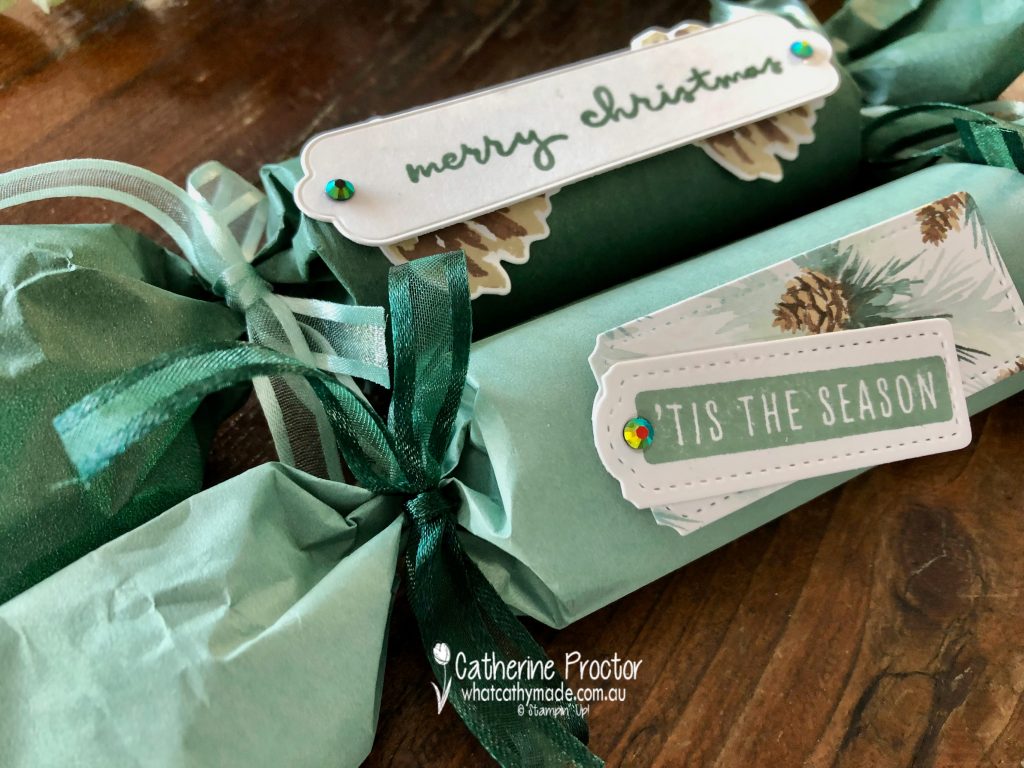 These crackers are super easy to make. You can use the cardboard roll from wrapping paper, loo rolls or make your own inner tube from Crumb Cake or Basic White card stock. Each cracker is wrapped with half a sheet of Ever Eden Cotton Paper, attached to the inner tube with Tear and Tape.
Don't forget to fill your cracker with a snap, a sweet, a joke or a treat before tying the ends with the ribbon. If you forget, you can gently untie one end and insert these things later.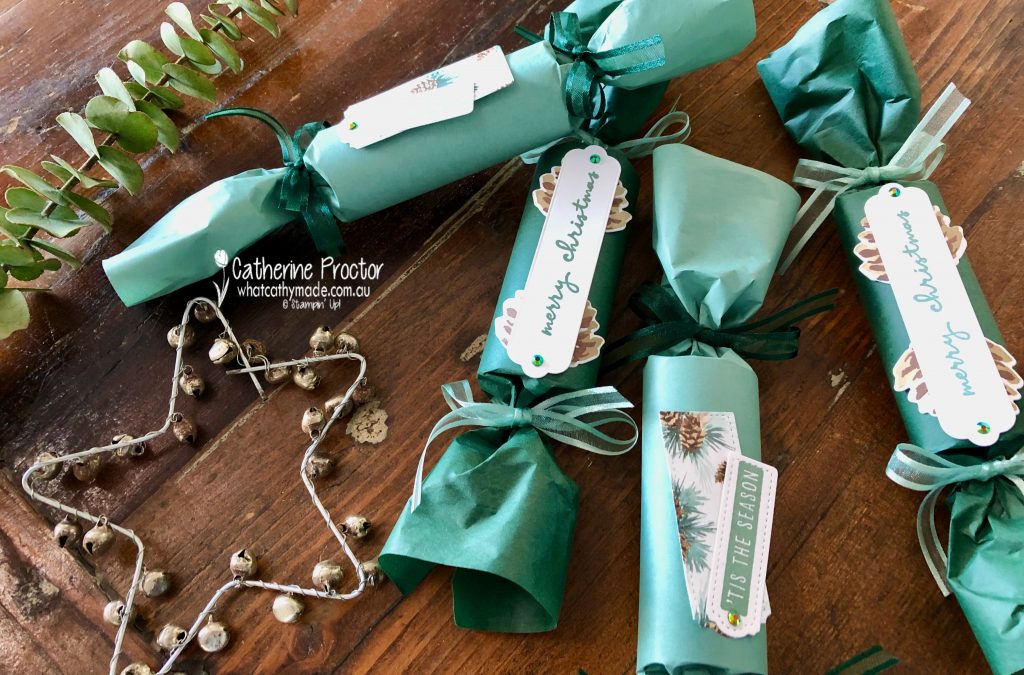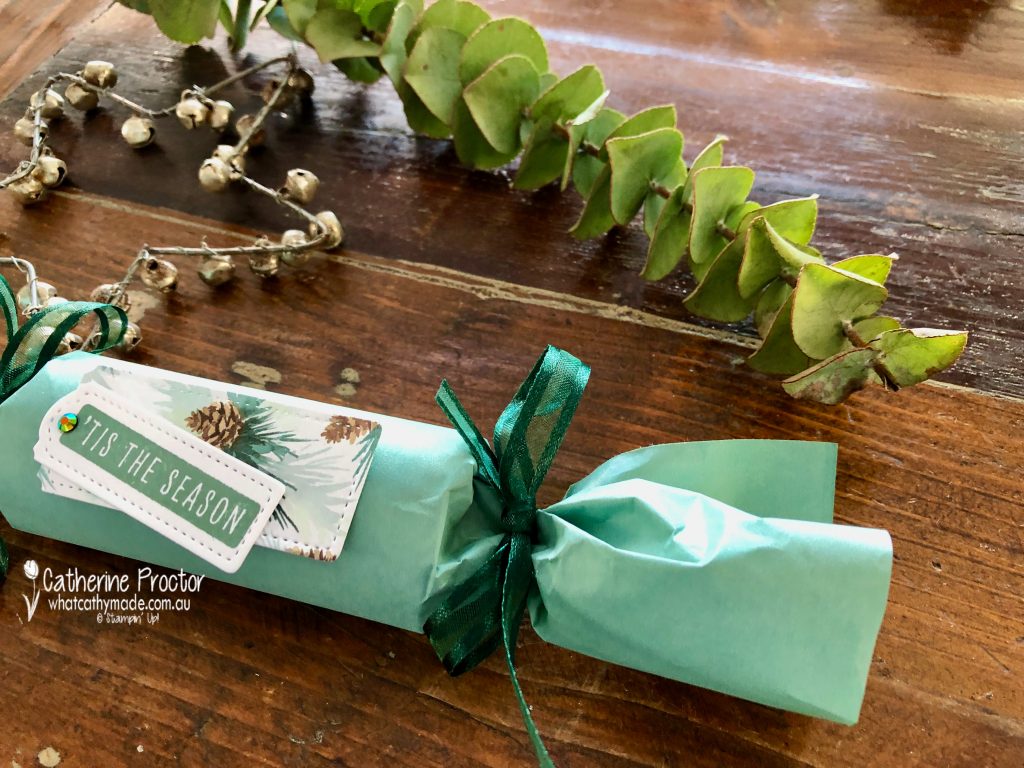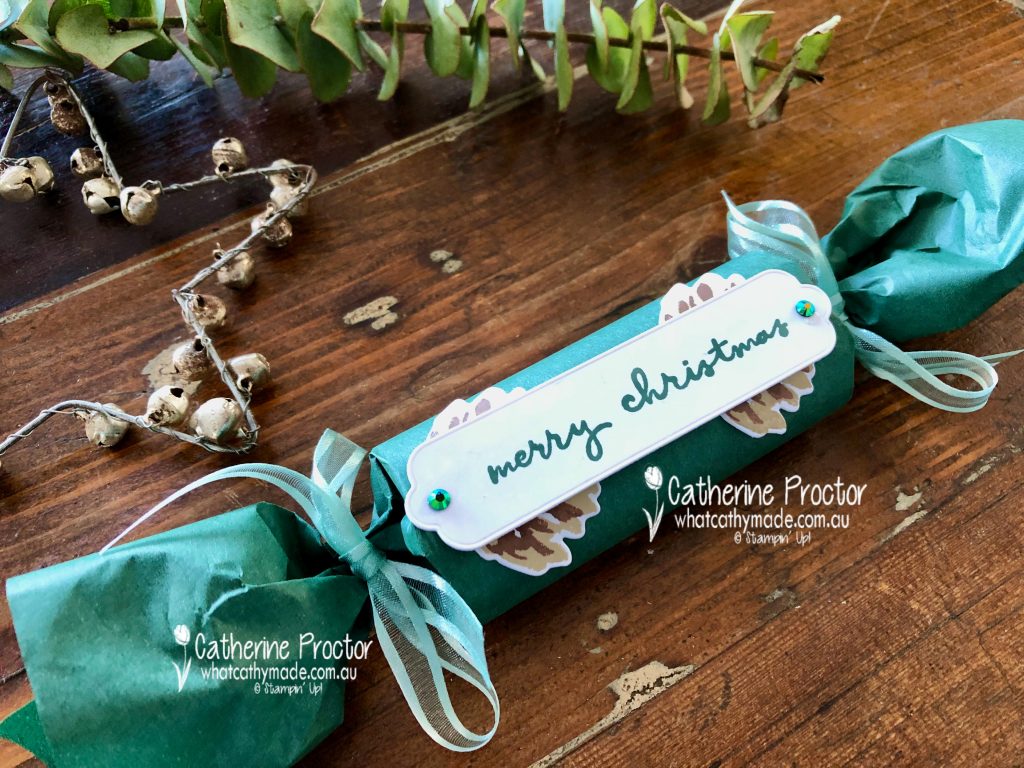 Now it's time to hop on over to our next participant, the lovely Rachel Woollard. I can't wait to see what she shares with us today!

If at any time you find a broken link please head to the blog of this week's host of The Heart Of Christmas Blog Hop, Tina Gillespie, and she will have the list of all those participating.
If you live in Australia, you can find and purchase all these products in my Stampin' Up! Online Store or by clicking on the images below.
Product List
Thanks for visiting my site. I'll be back with another card on Wednesday.
In the meantime, wherever you are in the world, stay safe, stay calm … and keep on crafting xxx