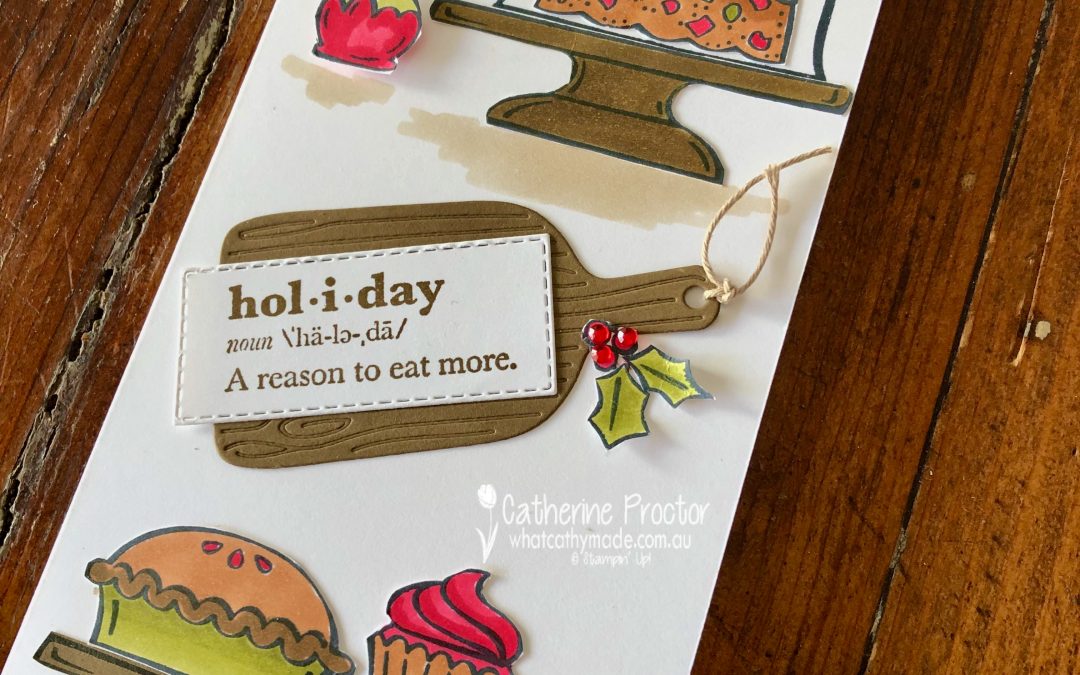 This week I've used a sentiment stamp set from the new July-December 2021 Mini Catalogue that could be easily overlooked, but I was lucky enough to win from my upline Claire, the Well Defined stamp set.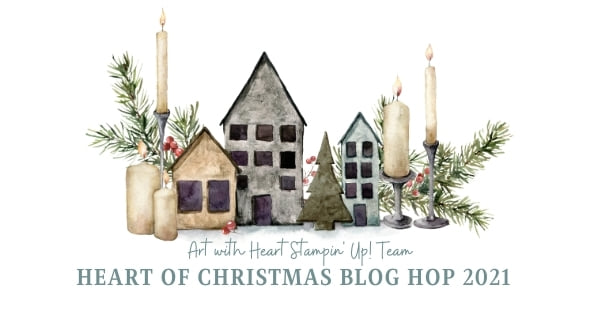 I'm not sure why I hadn't used this stamp set before as I love dictionary definitions. In fact, I've just finished reading an amazing novel called "The Dictionary of Lost Words", based on the true story of the women who were involved in the making of the Oxford English Dictionary. It's a part of history I had never heard of before, beautifully told in one of the best books I've read this year.
Although these stamps have been created to look like an official dictionary entry, I'm not sure they would have been included in either the official Oxford Dictionary or even in the Dictionary of Lost Words!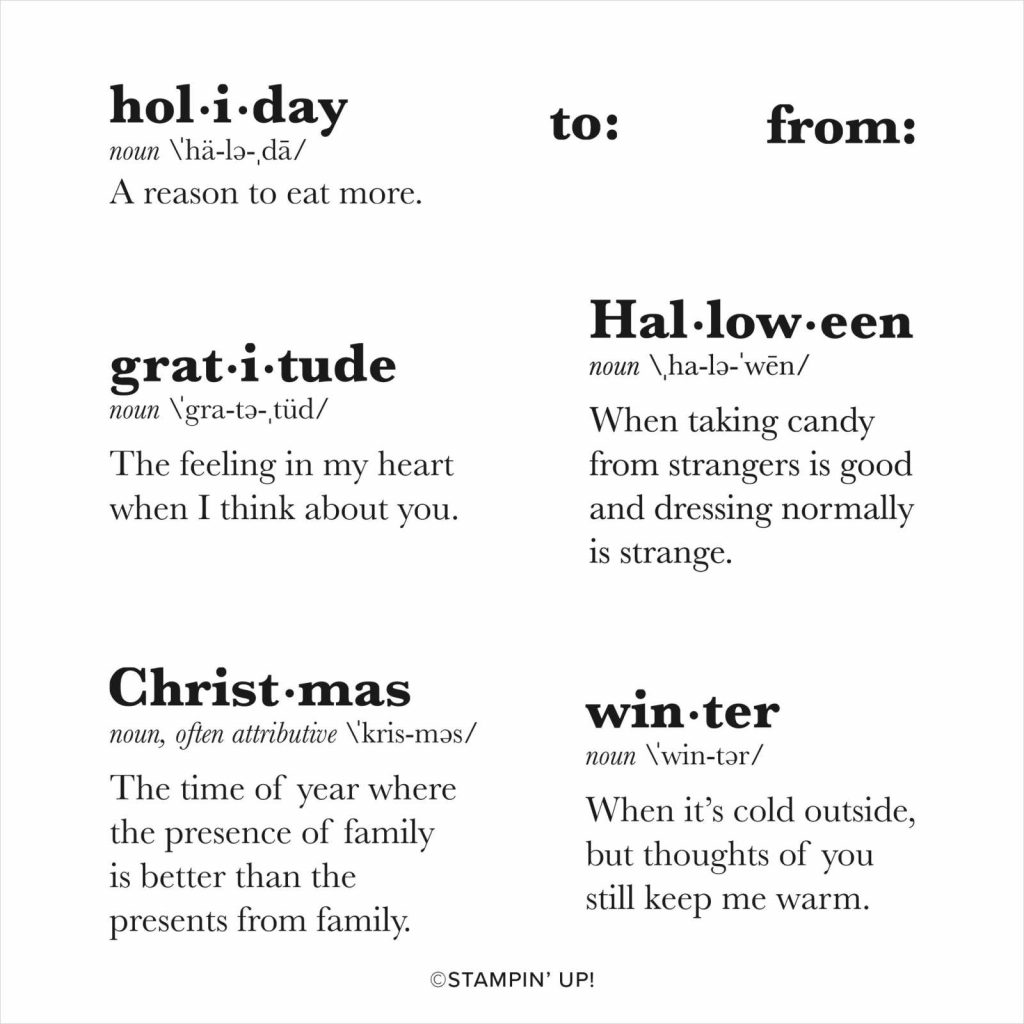 I've got plenty of ideas for cards to make with each of the dictionary definitions, however I've just used the "holiday" definition stamp today because I wanted to pair it with the Sweets & Treats stamp set for a fun, festive and food-themed card.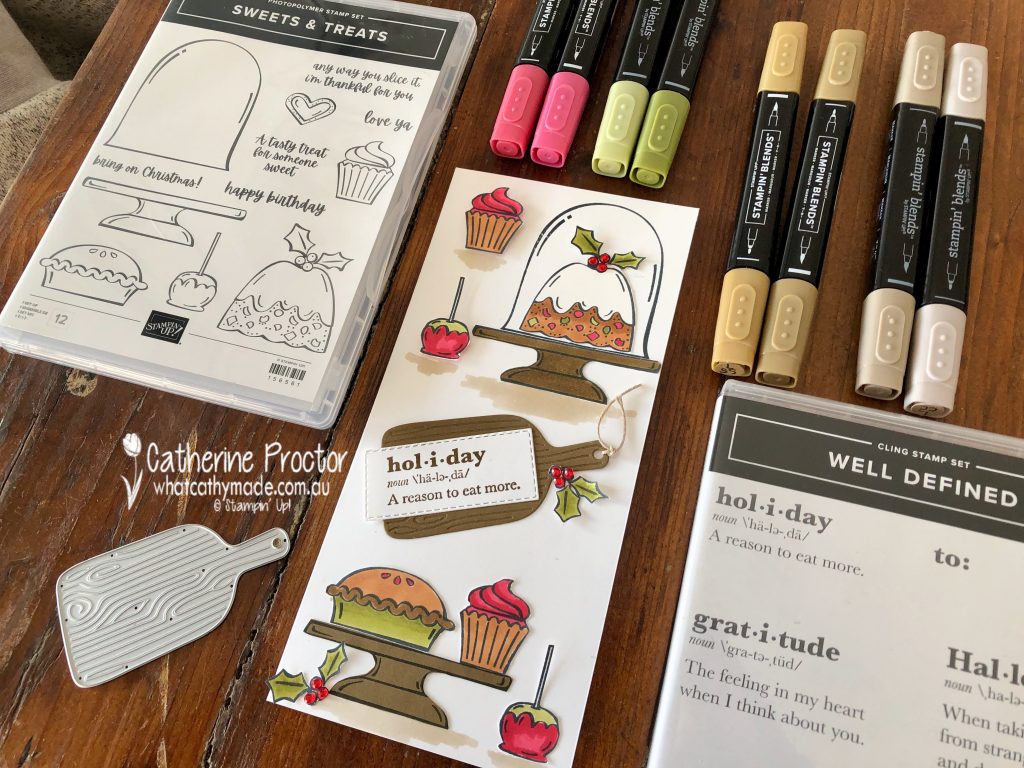 Stampin' Blends in light and dark Old Olive, Real Red and Soft Suede give my card a traditional Christmas colour scheme, with scribbles of the light Crumb Cake Stampin' Blend to anchor the images.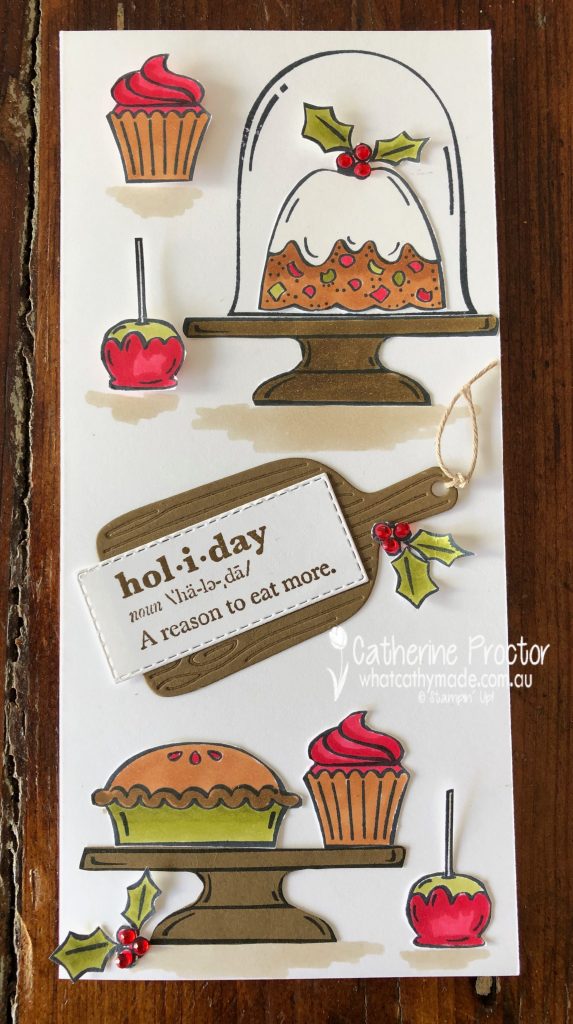 The sentiment is stamped in Soft Suede before being mounted onto the chopping board die from the Cookin' Dies. I love how this little die embosses the card stock at the same time as it cuts out the shape of the chopping board.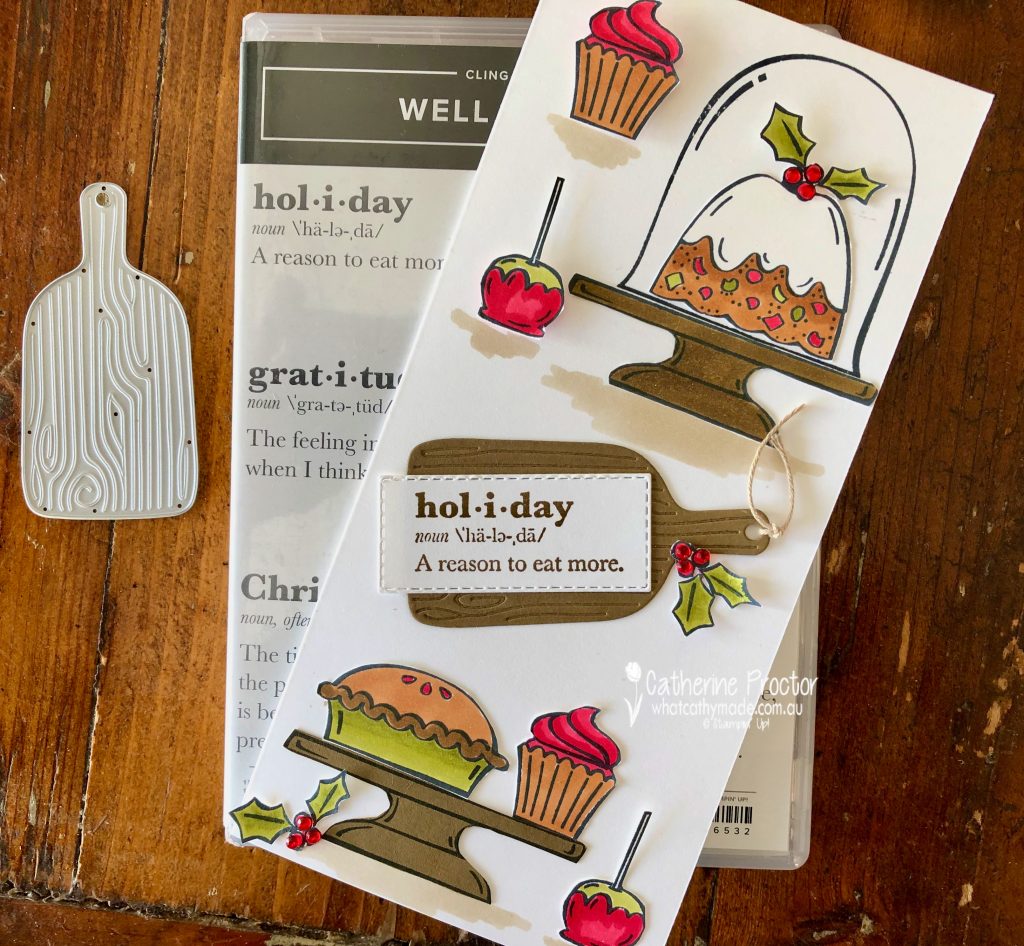 I stamped two extra the holly sprigs from the plum pudding image and fussy cut them out to add a little more festive cheer. Red Rhinestone jewels are the perfect fit for the little holly berries and add a touch of bling to the card.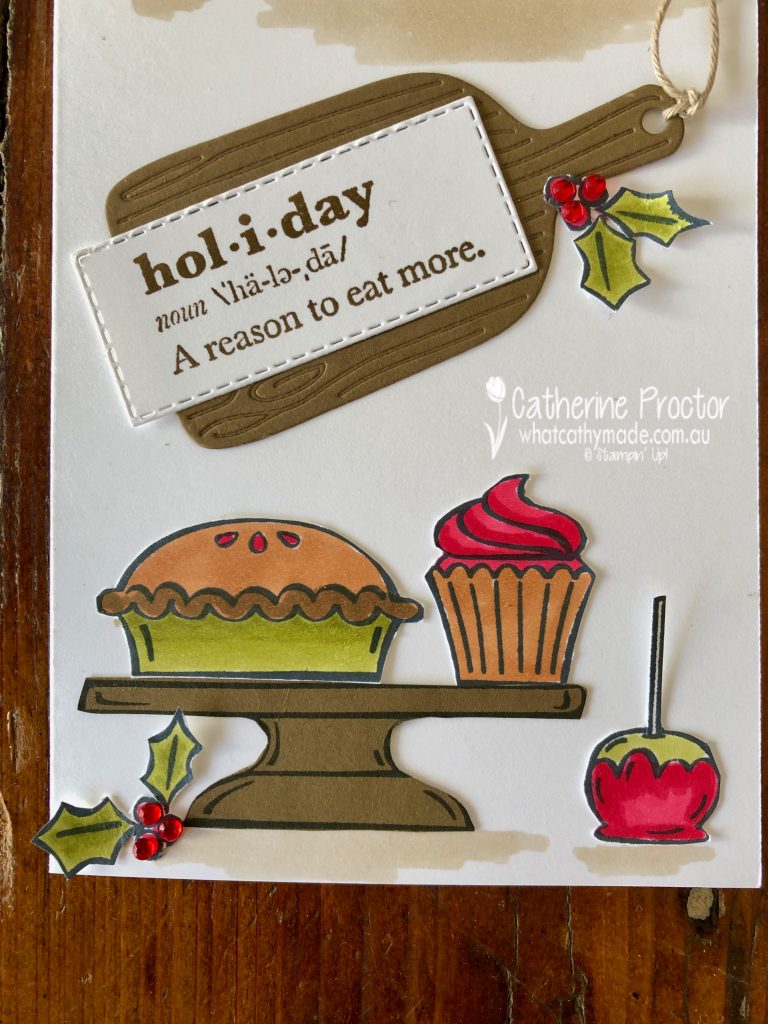 I must admit, although I adore the plum pudding stamp, I actually hate plum pudding, Christmas cake or any desserts that include dried fruit. I would, however, happily eat the cupcakes, toffee apples and definitely the cherry pie!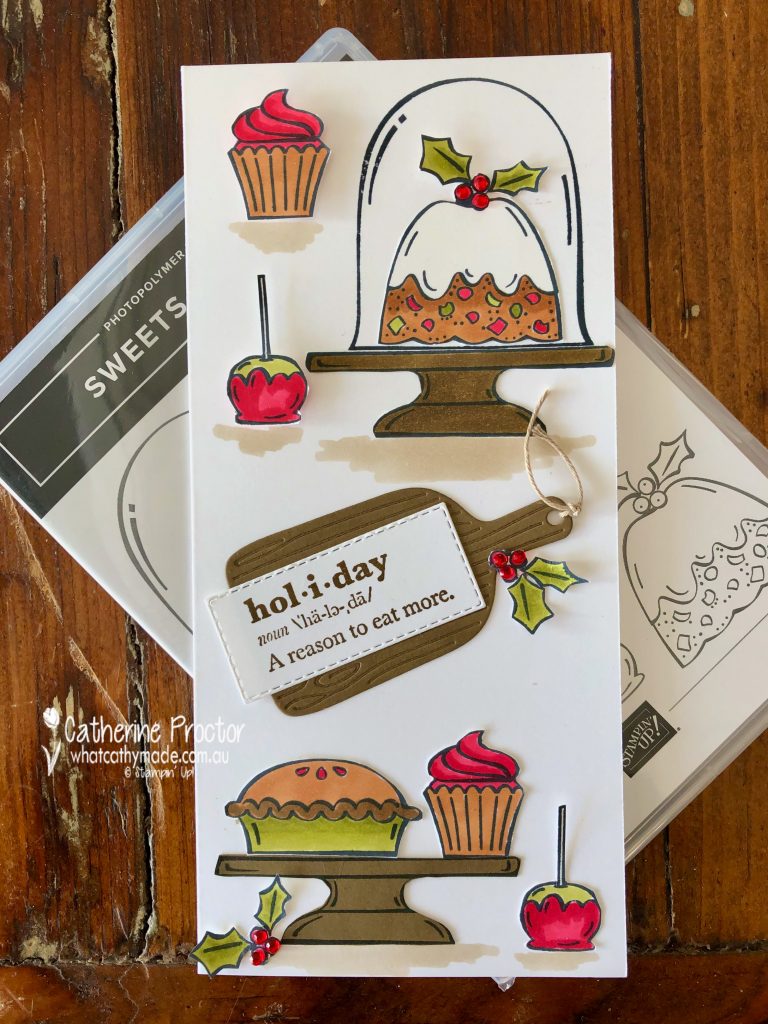 I had a lot of fun making this card – I hope it puts a smile on your face too!
Now it's time to hop on over to our next participant, the incredible talented Michele Taylor. I wait to see what Michele shares with us today!

If at any time you find a broken link please head to the blog of this week's Host of the Heart of Christmas Blog Hop, Tina Gillespie, as she has the full list of links for everyone who is participating.
You can purchase any of the products I've used tonight here.
Thanks for visiting my site. I'll be back with another card on Wednesday.
In the meantime, wherever you are in the world, stay safe, stay calm … and keep on crafting xxx