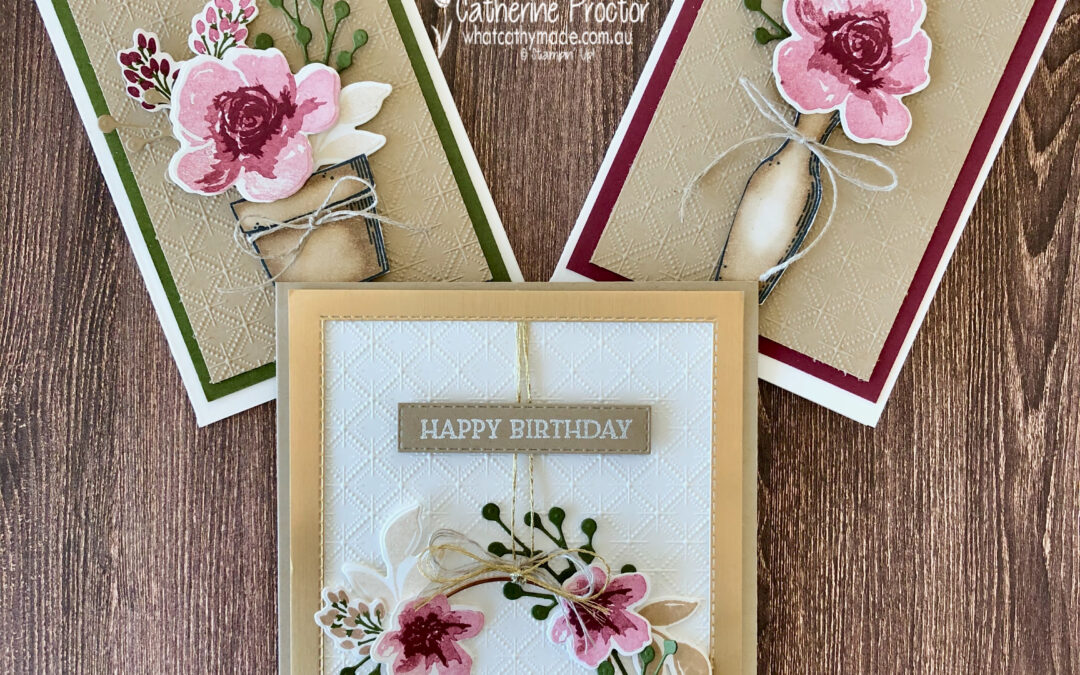 Welcome to week twelve of our 2020-2021 Art With Heart Colour Creations Showcase.
Each week various members of our Art With Heart Colour Creations team will be bringing you weekly colour inspiration as we showcase our range of over 50 beautiful Stampin' Up! colours in alphabetical order.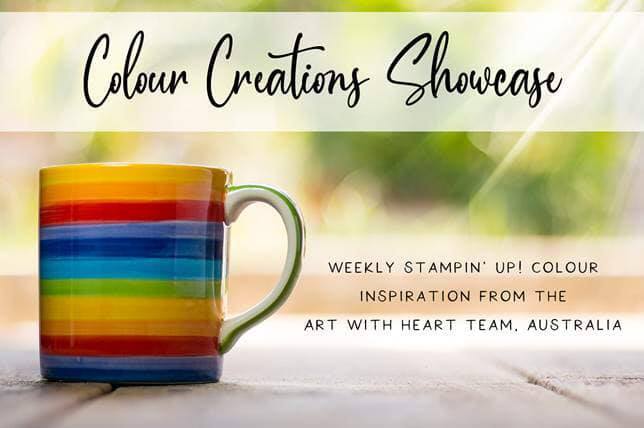 Week 12 – Crumb Cake
I have to confess that Crumb Cake is my favourite and most used Stampin' Up! colour, although Gray Granite has given it a run for its money since joining the Neutrals family.
I like to think of Crumb Cake as a "bridesmaid" colour – not to dark, not too light. It sits beautifully in the background, complementing any colour it is paired with without vying for attention and yet it also looks amazing on its own. This is why for me, Crumb Cake really is the perfect neutral.
There were so many colour combinations I could have used for my projects today but in the end I decided to stick with a combination of neutrals, using stamping off to add some lighter shades to my colour palette.

What started out as a clean and simple card has actually become the opposite, but that's how I craft! And although this is not my usual style I actually love the soft, feminine and "vintagey" vibe of my wreath card.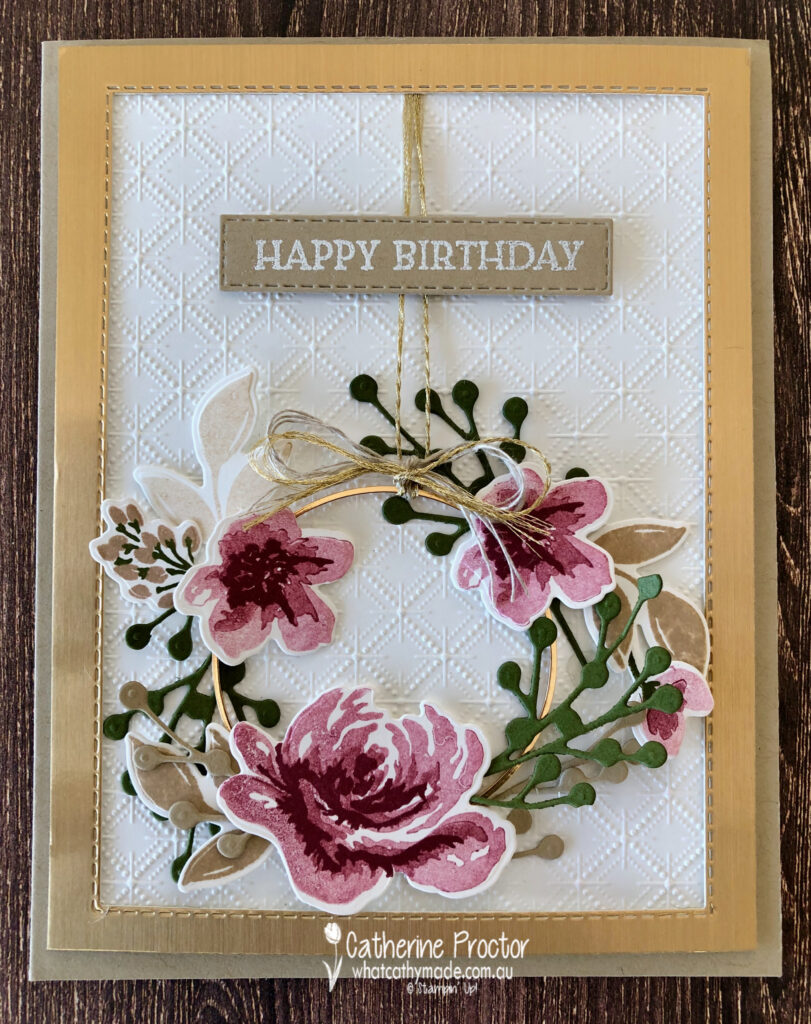 The Dainty Diamonds embossing folder is fast becoming my favourite embossing folder – I can't seem to stop using it! I've laid it onto a Crumb Cake card base and framed it with another new favourite – brushed metallic cardstock.
This photo better shows the burnished sheen the card stock gives – it is hard to photograph but simply luscious in real life!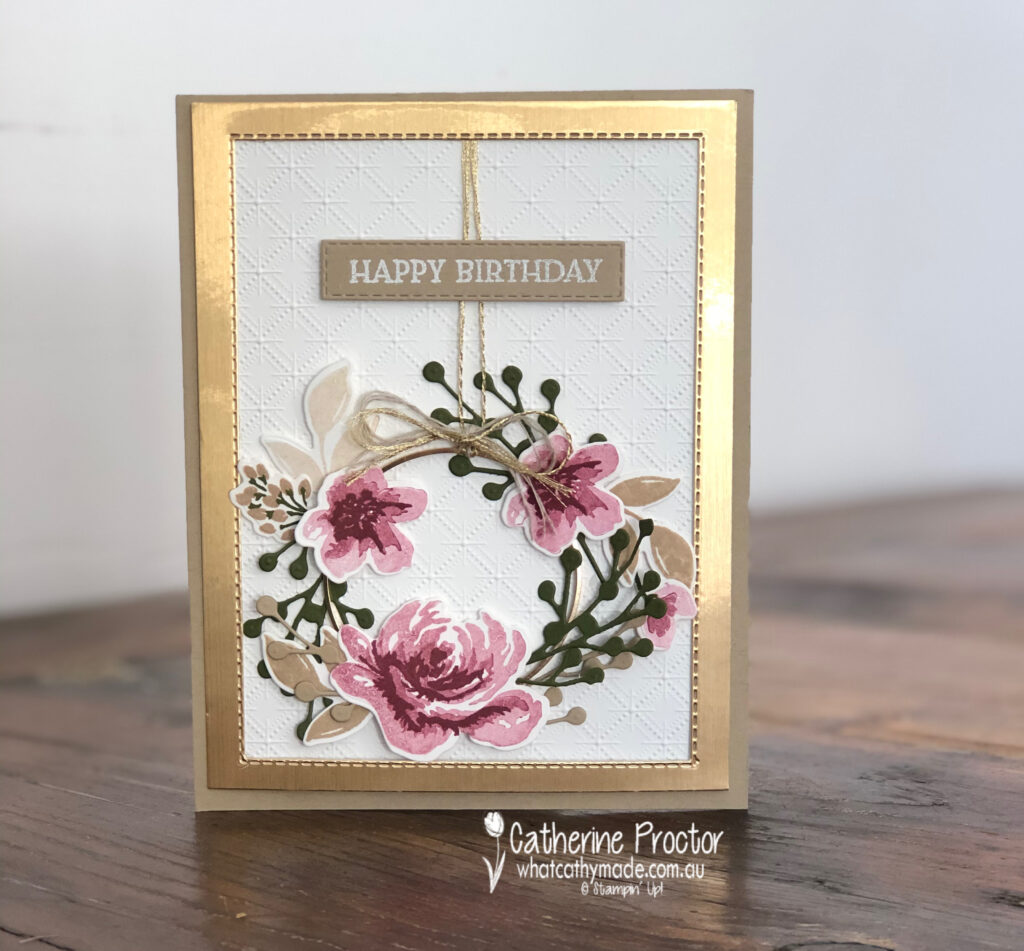 I know it looks like I've used Rococo Rose to stamp my flowers, but it is actually Merry Merlot stamped off once, twice and also used at full strength for the middle of the flowers. I've also stamped off Crumb Cake to add variety to the leaves and buds.
Did you notice the beautiful Gold Hoop Embellishment that I used to create my wreath peeking out from beneath the foliage?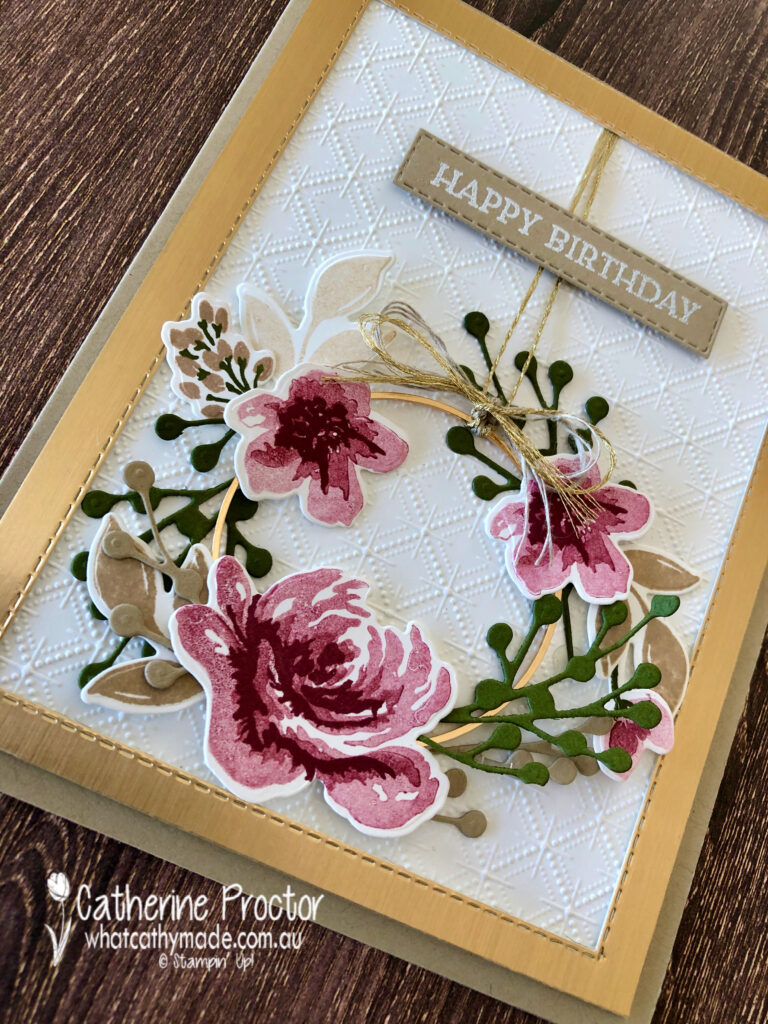 I had originally designed a card for today based on a pot and vase I had stamped in Memento before colouring in with my Crumb Cake blends, but I ended up making the wreath card instead.
Because I hate wasting leftovers (and I also had leftover flowers and foliage) I quickly made two note cards, this time using Crumb Cake card stock embossed with the Dainty Diamonds embossing folder.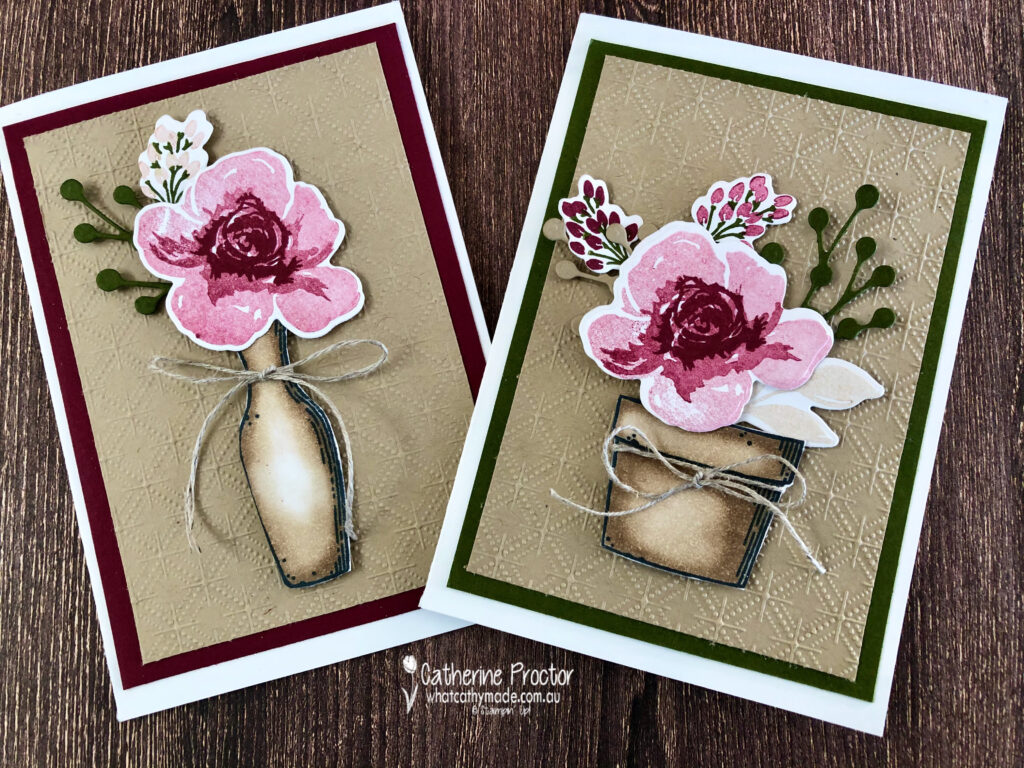 The Crumb Cake blends make it super easy to give dimension to any image. I used the colour lifter bend pen in the middle of my vase card to create the shine that a vase would naturally throw.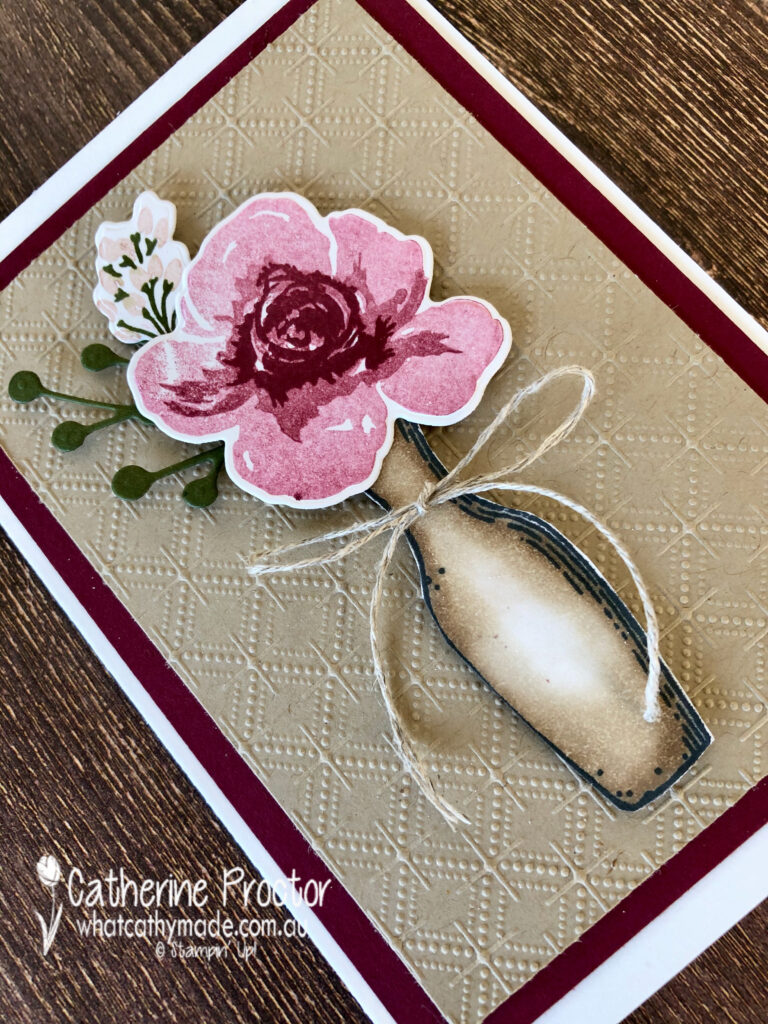 The pot card, like the vase card, is finished off with a bow of linen thread – in my opinion linen thread and Crumb Cake really are a match made in heaven!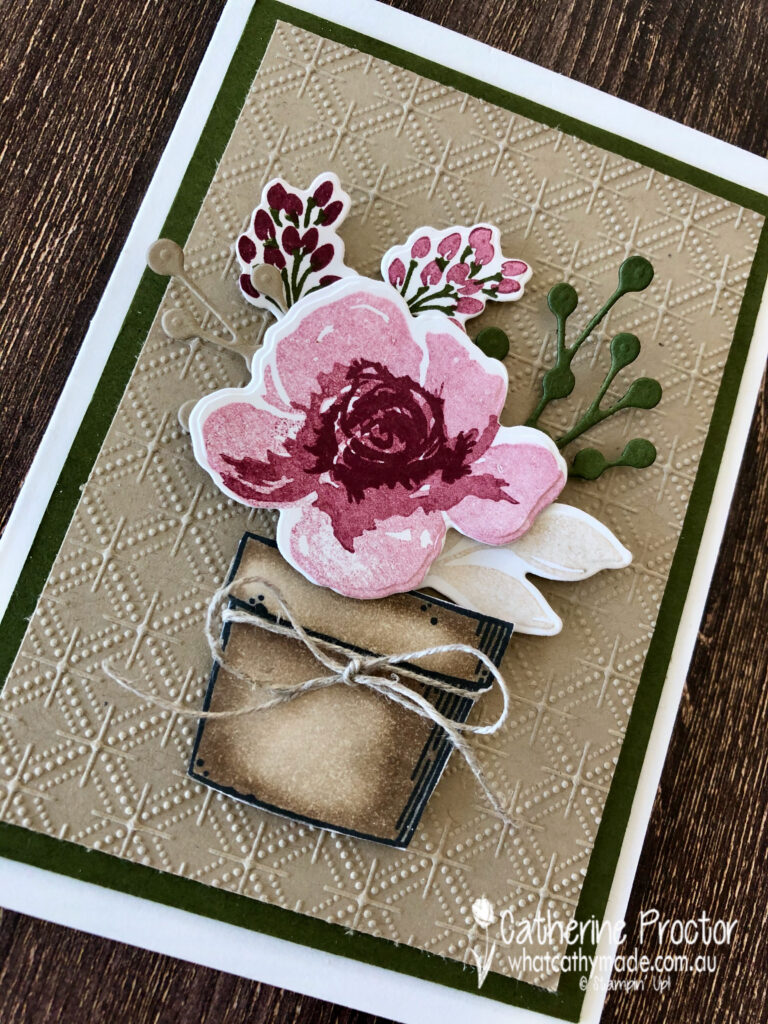 I have to admit I probably like my last minute leftover note cards as much as the intricate wreath card that took soooo much more time to make! Ain't that often the way with crafting, LOL!
I deliberately left sentiments of my note cards so they can be used for any occasion. I often do this and leave my card insides blank so I can stamp the appropriate sentiment in the card as I need it.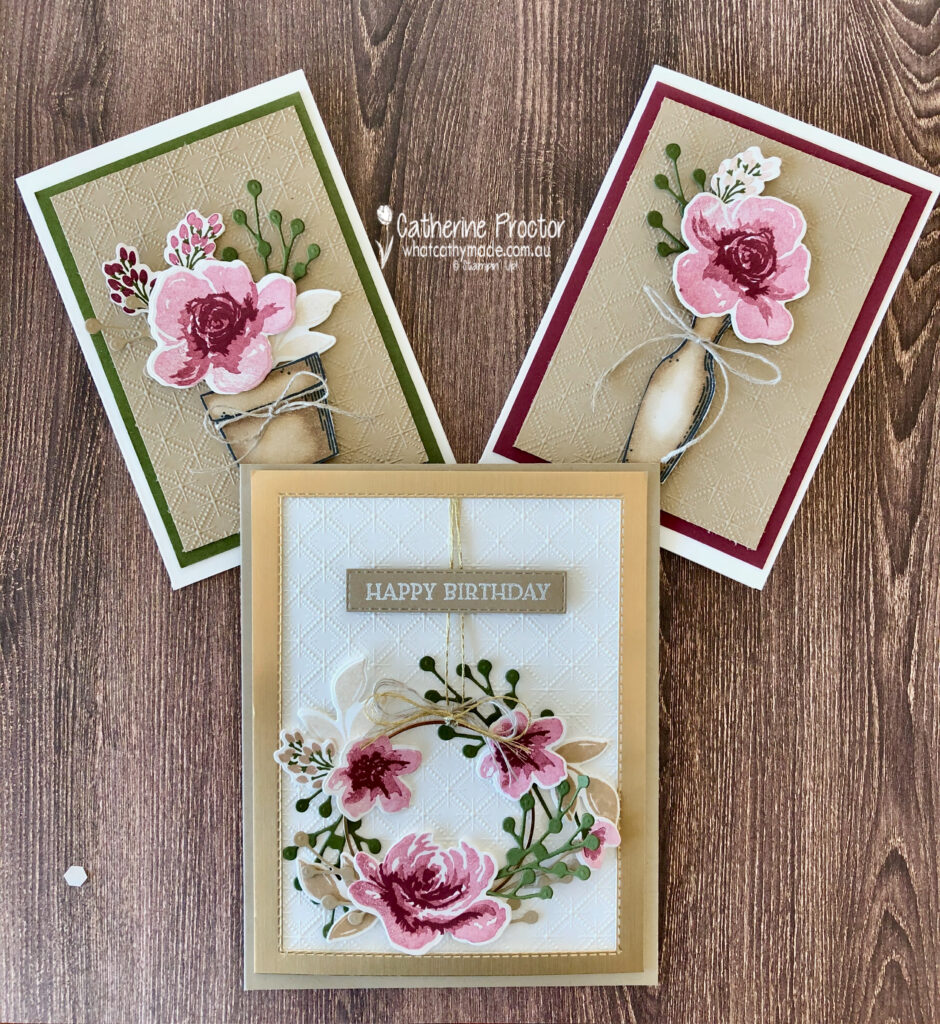 I can't wait to see what the rest of the Art With Heart team have created with Crumb Cake today. Click on the links below to see what they've made.
Next Tuesday we'll be showcasing one of the Regals family: Crushed Curry. We hope you can join us all then.
To purchase any of the products featured in today's post, simply contact your Stampin' Up! demonstrator, any of the ladies in the AWH Colour Creations Showcase or click on the product links below.
Product List
If you'd like me to post you your very own copy of the August–December 2020 Mini Catalogue, 2020-21 Stampin Up! Annual Catalogue, the 2020-21 Beginners Brochure, or to simply find out about more about Stampin' Up! contact me.
In the meantime, wherever you are in the world, stay safe, stay calm…and keep on crafting xxx