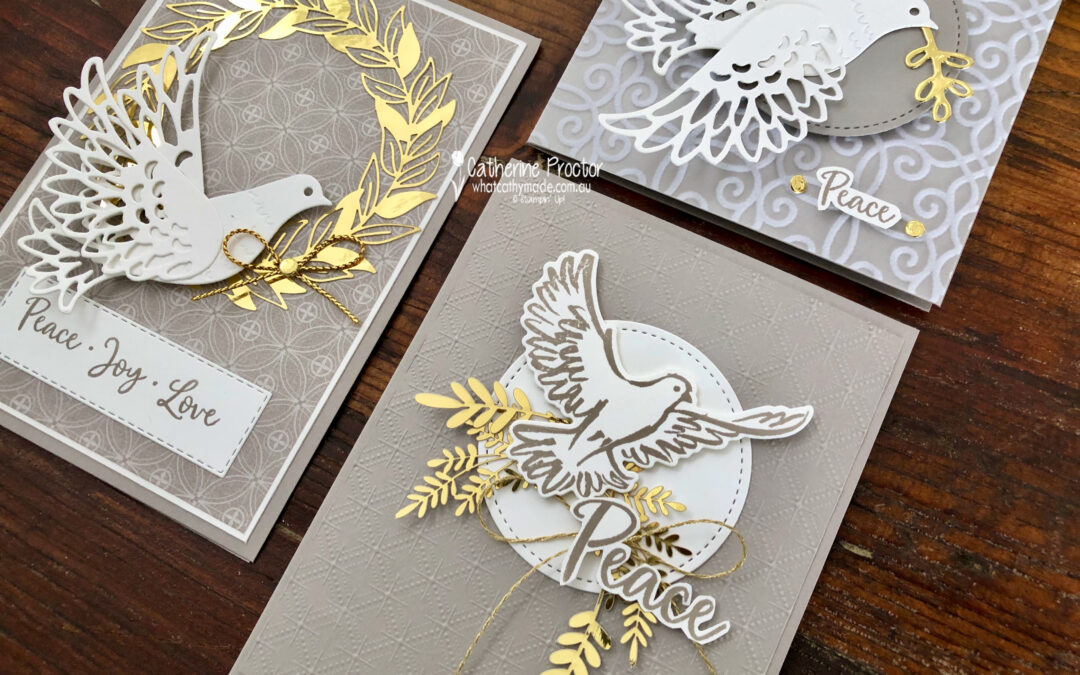 Welcome to week twenty of our 2020-2021 Art With Heart Colour Creations Showcase.
Each week various members of our Art With Heart Colour Creations team will be bringing you weekly colour inspiration as we showcase our range of over 50 beautiful Stampin' Up! colours in alphabetical order.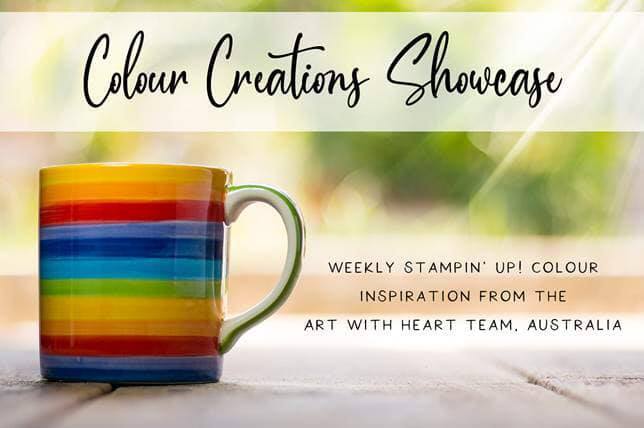 Week 20 – Gray Granite
Gray Granite is very similar to Crumb Cake in that it's an incredibly versatile neutral colour: not too light, not too dark and it looks really fabulous with any colour you'd like to pair it with. And although I usually pair gray with silver, Gray Granite is a brownish gray so I also love pairing it with gold.
My colour combination today uses only three colours: Gray Granite, Gold Foil and Whisper White.

One of the great things about having a mother and a best friend who both share your crafting passion is that we can craft together and borrow each other's supplies! My mum lent me the the beautiful Dove of Hope bundle this week…and it was the perfect set to showcase Gray Granite.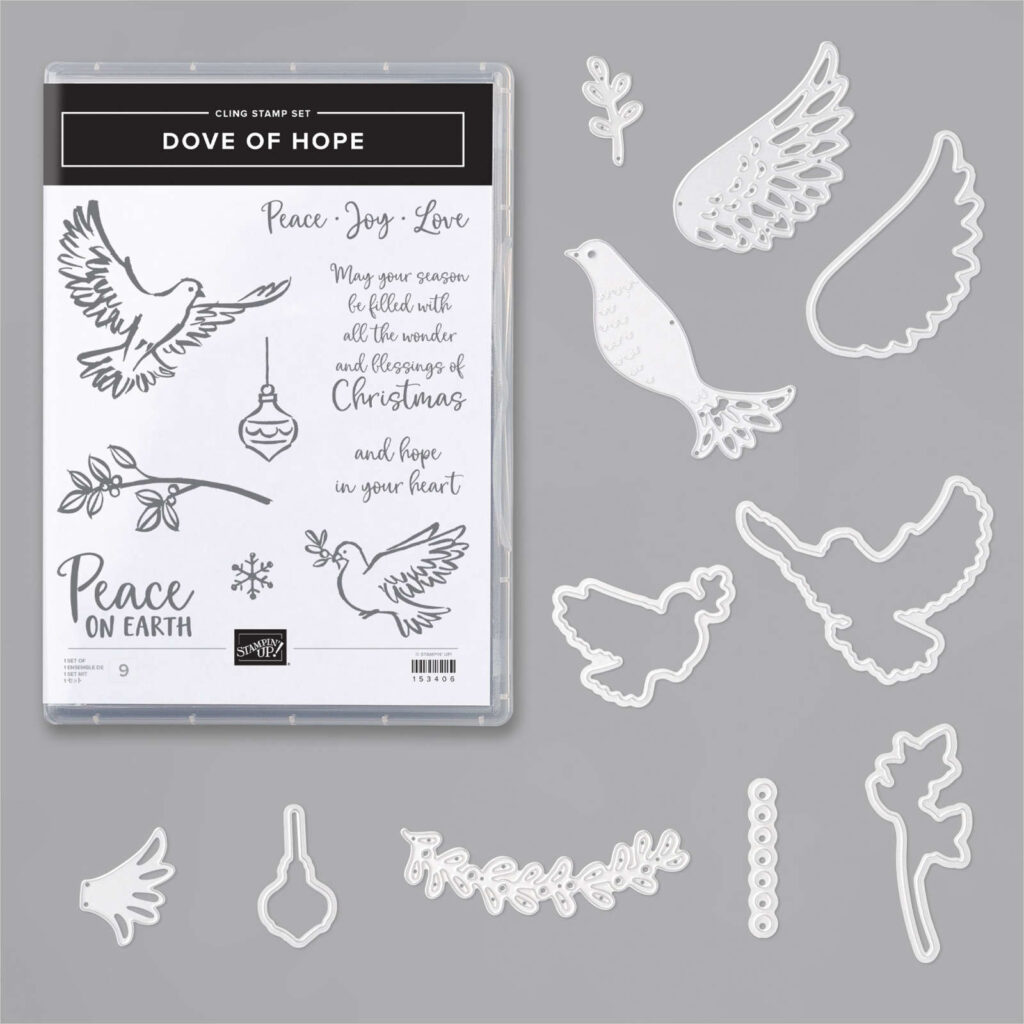 This is a such a great bundle for quick and easy cards I ended up making three cards. Card one was inspired by this sheet of designer series paper from the Peony Garden DSP – this pack of DSP is on sale for the month of October.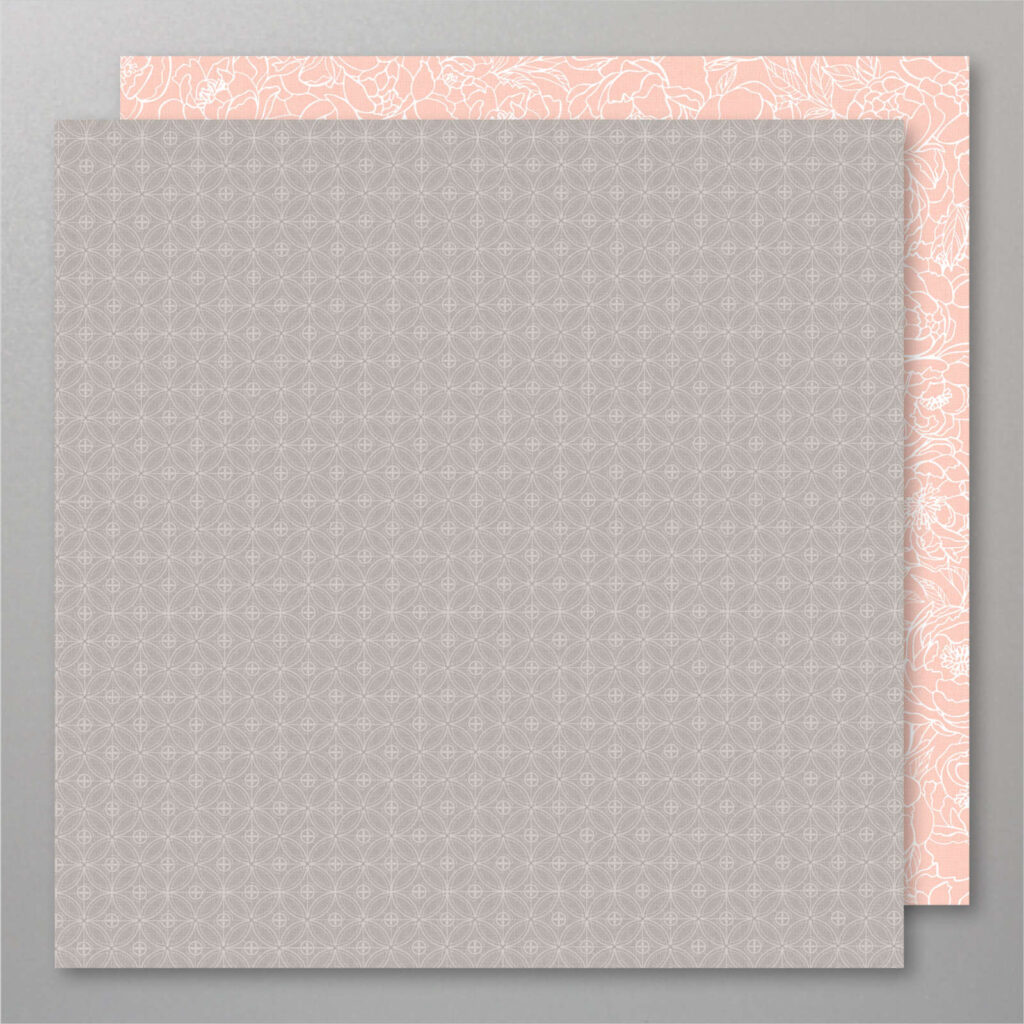 A simple white dove created from three die cuts and a pre-cut gold wreath made this card child's play. All I had to add was a the "Peace Joy Love" sentiment stamped in Gray Granite and a bow of Wonder of the Season Gold cord topped with a gold dot die.
I created the gold dot using the row of dots die in the Detailed Dove dies to die cut some scrap gold foil from the Forever Gold laser-cut paper.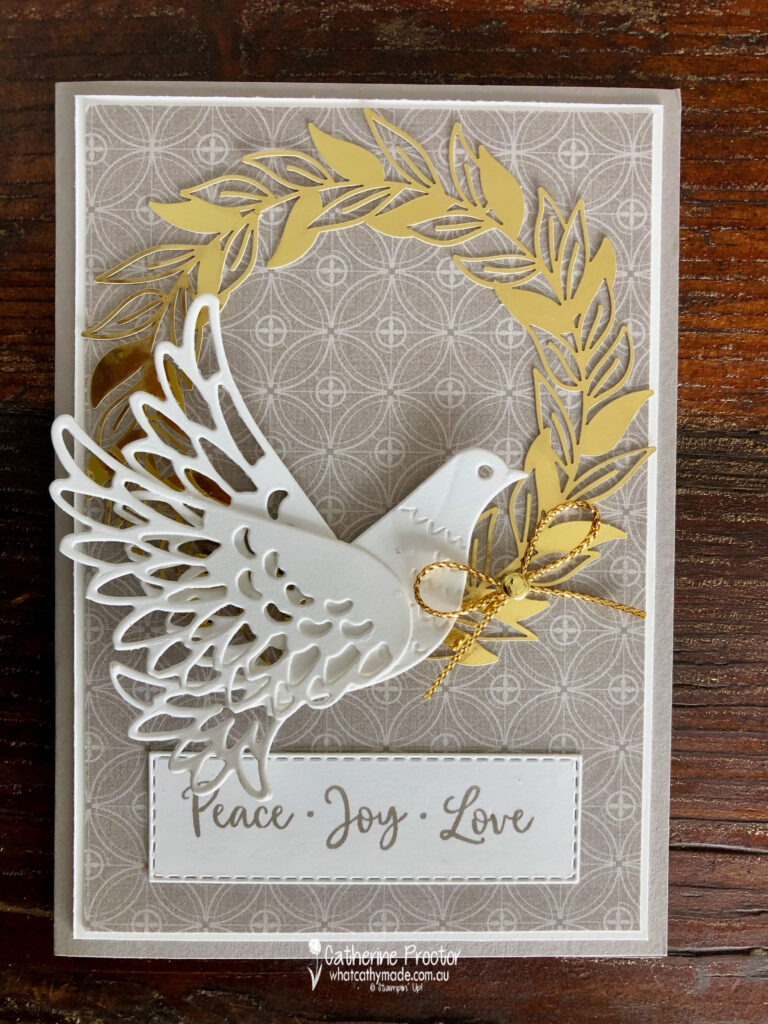 My square card uses a Gray Granite card base to bring out the pretty detail in the Plush Poinsettia specialty paper – I love the texture of this flocked vellum.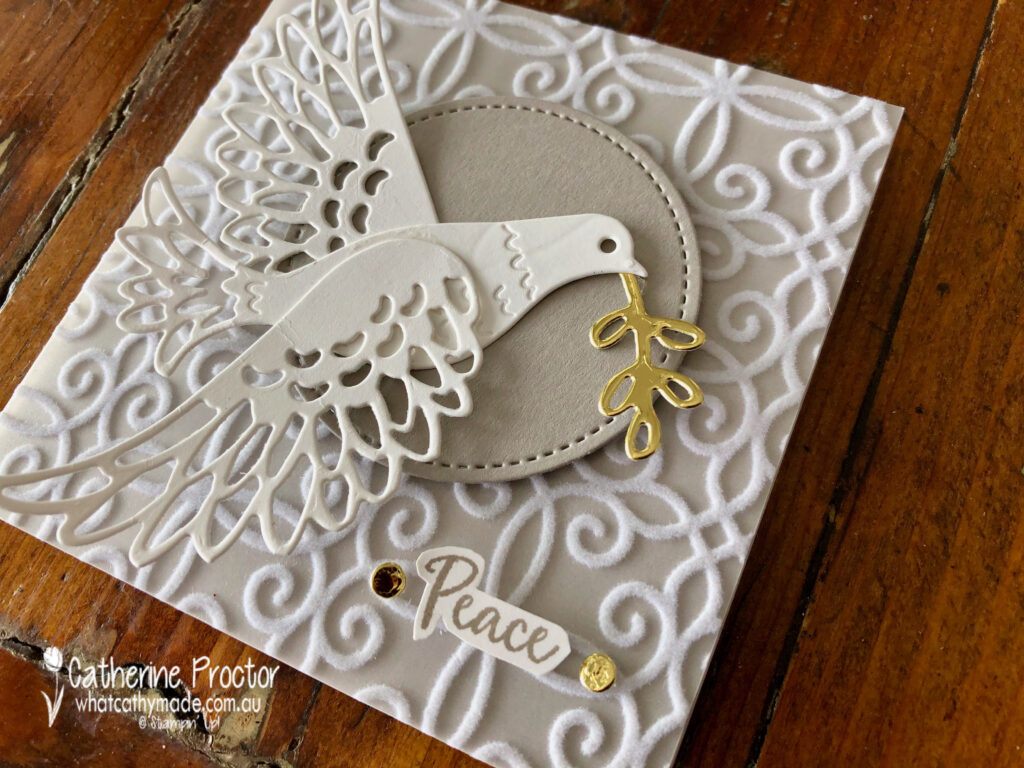 After fussy cutting the word peace from the the "Peace Joy Love" sentiment I used more of the die cut gold dots to embellish the card. The sprig in the dove's mouth has also been die cut from extra gold foil in the Forever Gold laser-cut paper.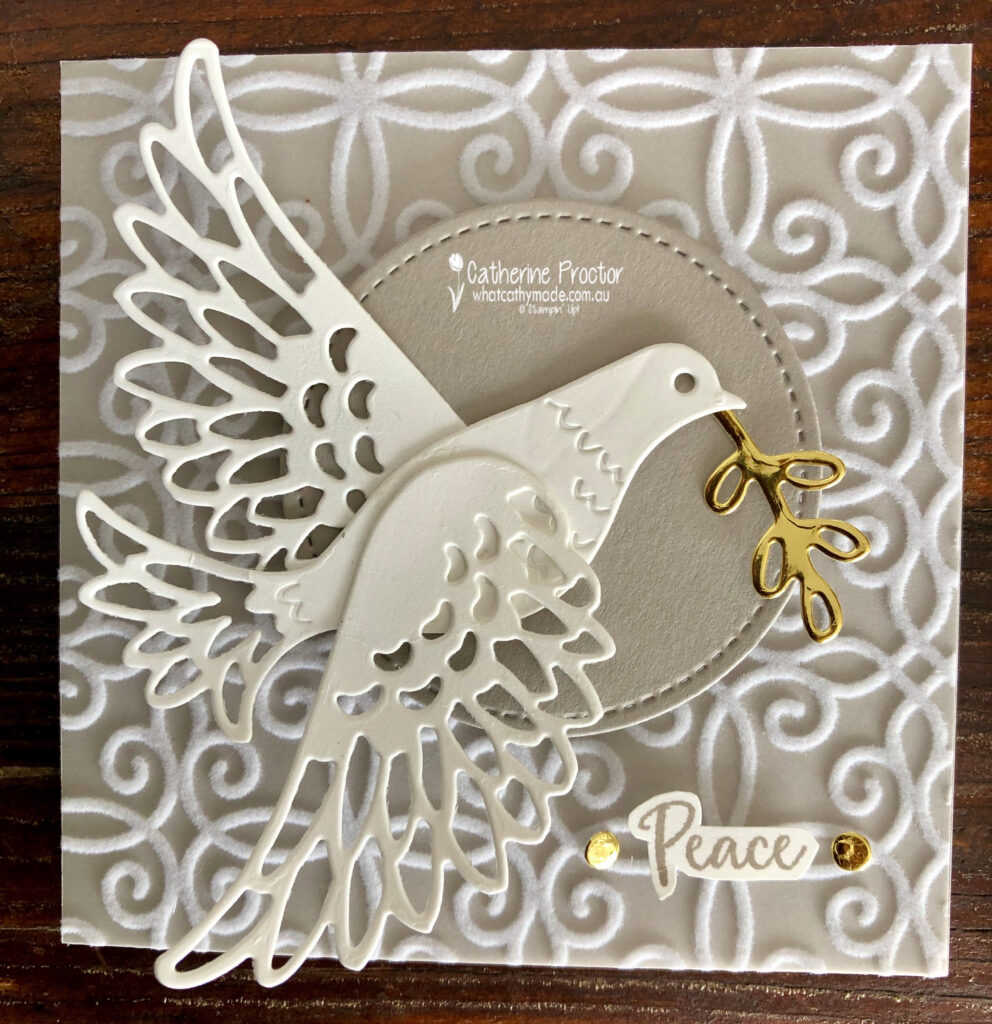 I used the same die cuts as my first dove, but achieved a totally different look just by changing the way the wings sat on the dove's body.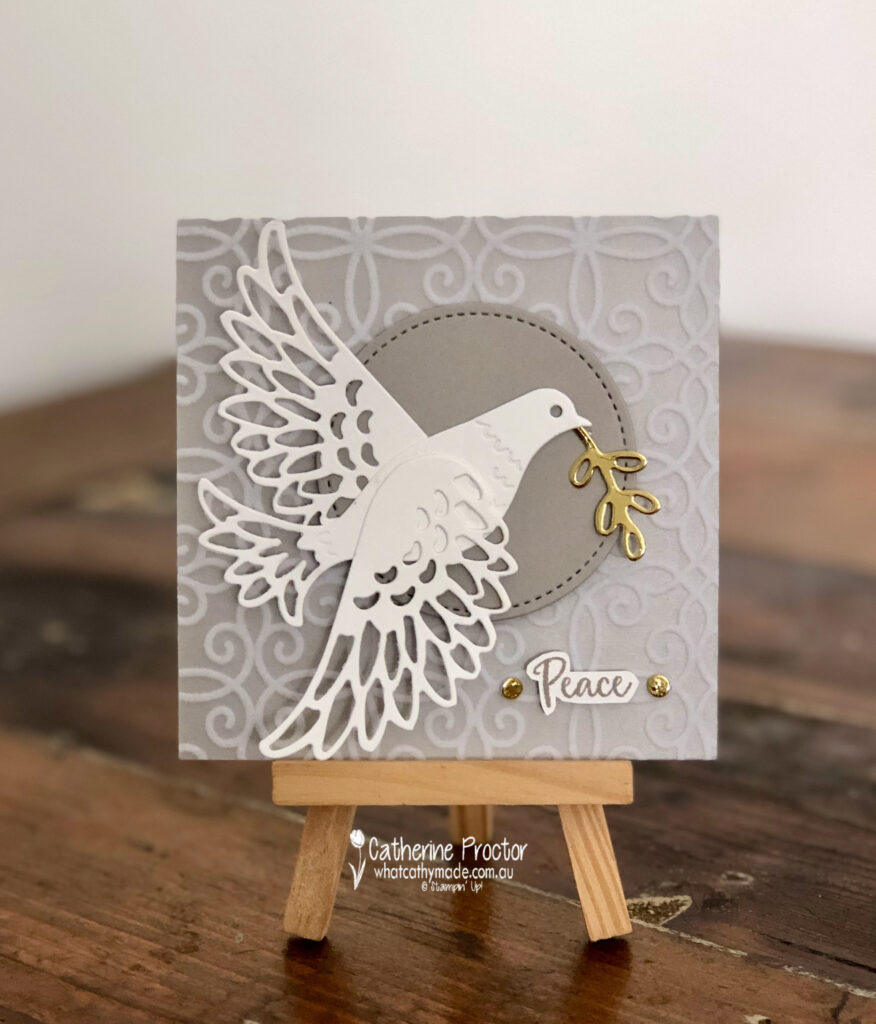 The final card was inspired by one the incredibly talented members of the Artisan Design team: Martin Stone. Although I've copied the basic layout of his card I've made this card my own by using different colours, different trim and embellishments and a different embossing folder for the background layer.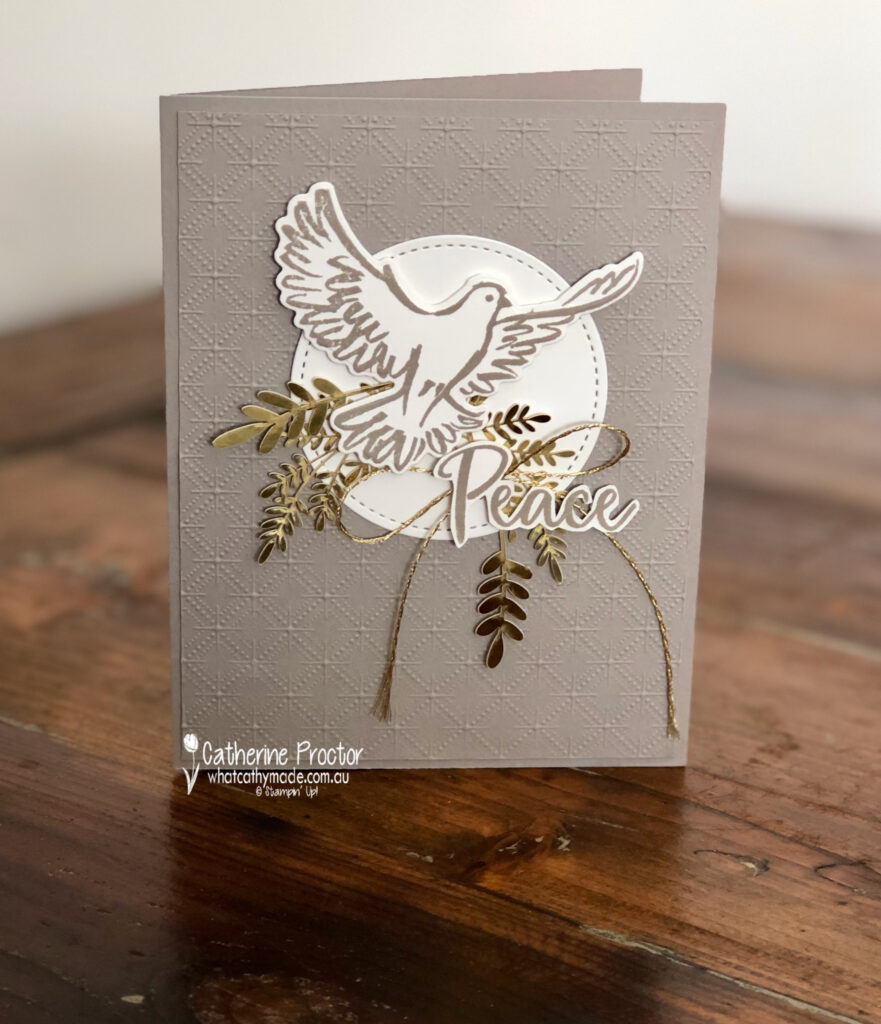 The dove is die cut but the "Peace" sentiment is fussy cut. This time instead of using the Wonder of the Season Gold cord for my bow I used the Forever Greenery Gold Trim.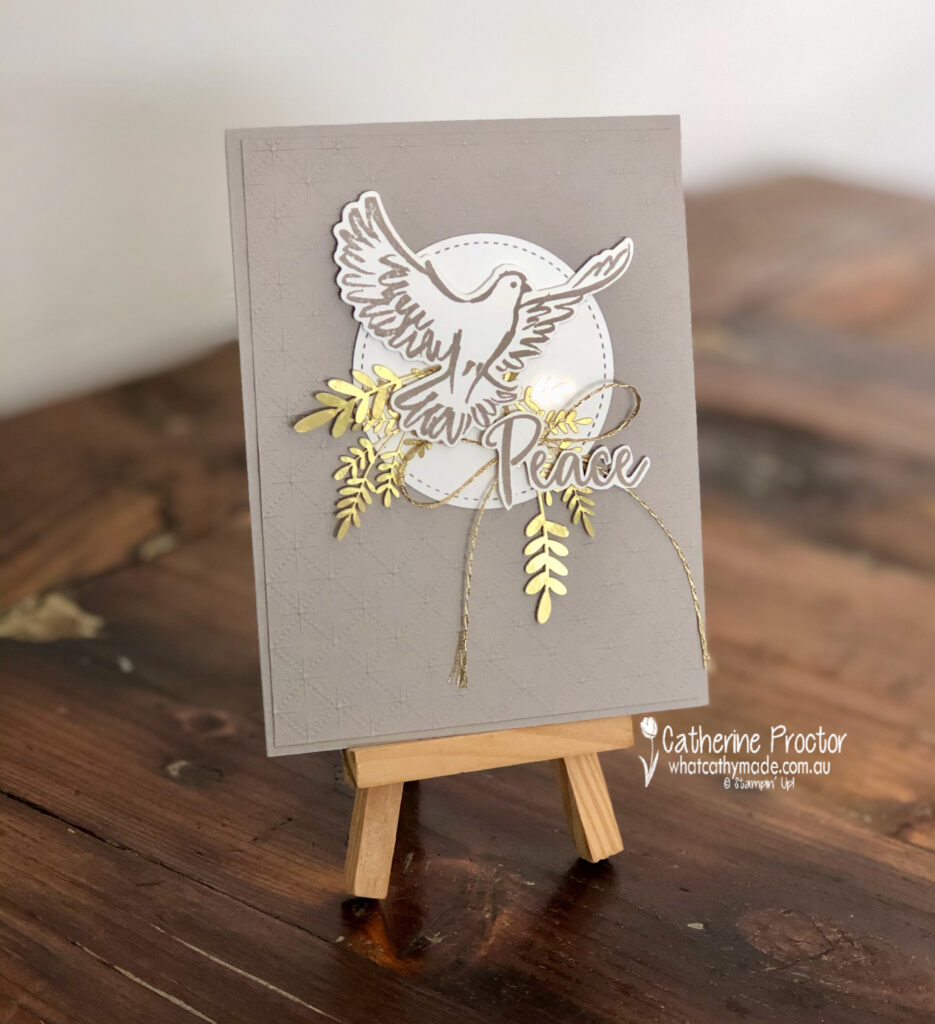 All three cards have three different background layers — flocked vellum, embossed card stock and designer series paper — but their geometric patterns are very similar.
I wonder which background layer and card design you prefer?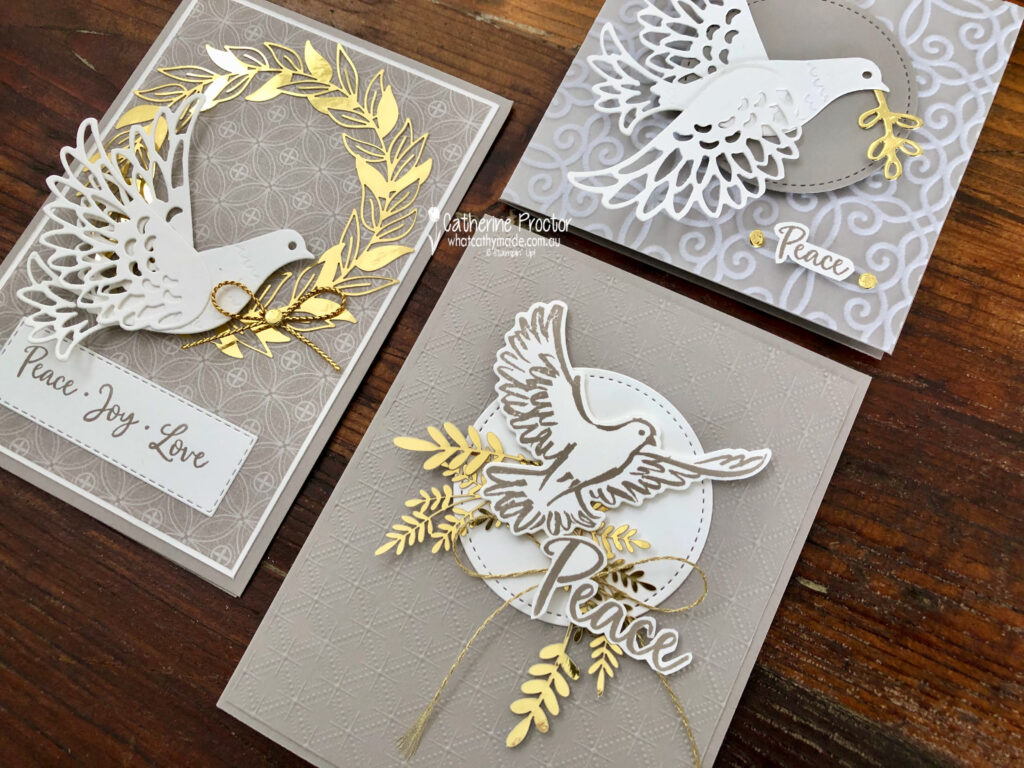 I can't wait to see what the rest of the Art With Heart team have created with Gray Granite today. Click on the links below to see what they've made.
Next Tuesday we'll be showcasing one of the Subtles: Highland Heather. We hope you can join us all then.
To purchase any of the products featured in today's post, simply click on the product links below.
Product List
If you'd like me to post you your very own copy of the August–December 2020 Mini Catalogue, 2020-21 Stampin Up! Annual Catalogue, the 2020-21 Beginners Brochure, or to simply find out about more about Stampin' Up! contact me.
In the meantime, wherever you are in the world, stay safe, stay calm…and keep on crafting xxx