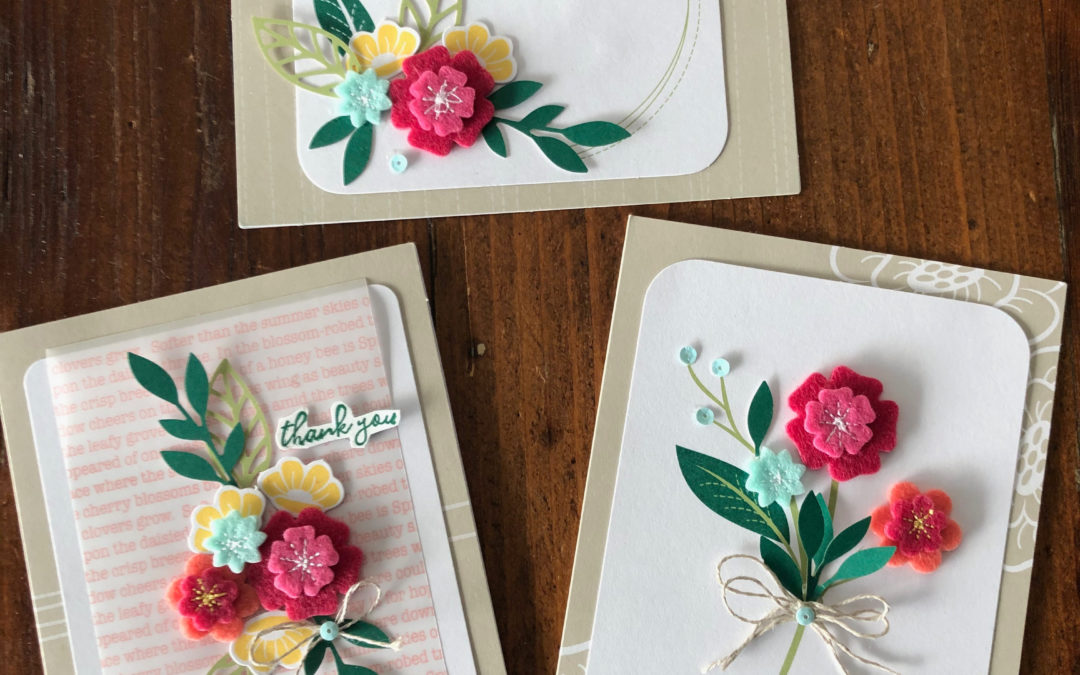 Hands up if you love a card kit for super quick, easy to make cards?
With card kits all the hard work is done for you, but I especially love the For the Love of Felt card kit because I'm also a sewer so I have a thing for the feel, texture and look of felt.
The For the Love of Felt card kit comes in the cutest box with almost everything you need to make amazing cards – you just need to add some adhesives and stamps (if you want to add sentiments).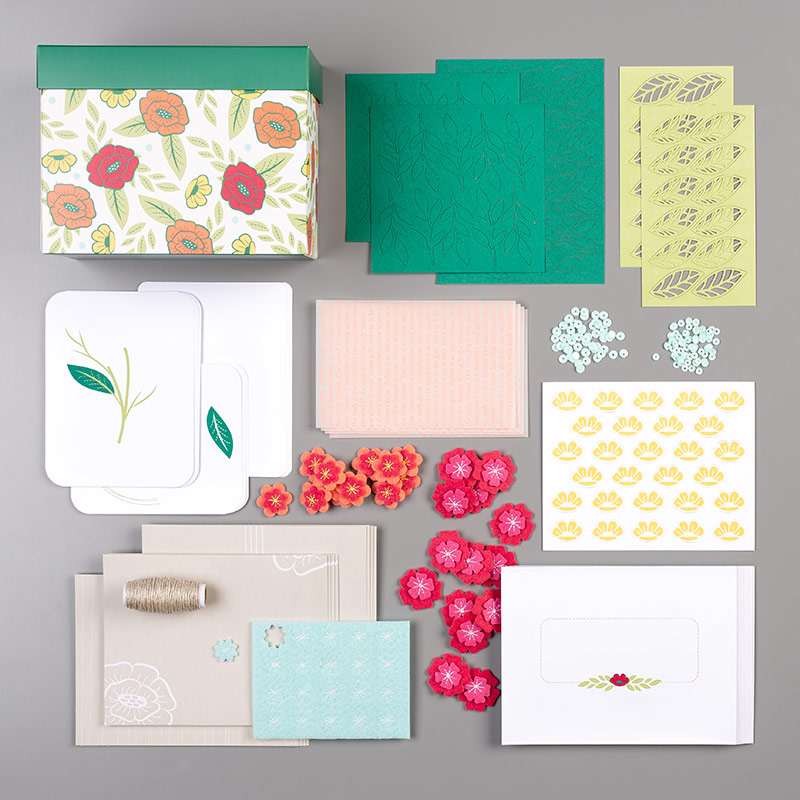 There is a co-ordinating stamp set for this kit but I wanted to use a different stamp set for my cards to show you how you any sentiments work well with this kit. The sentiments for all three of my cards today come from the Free as a Bird stamp set.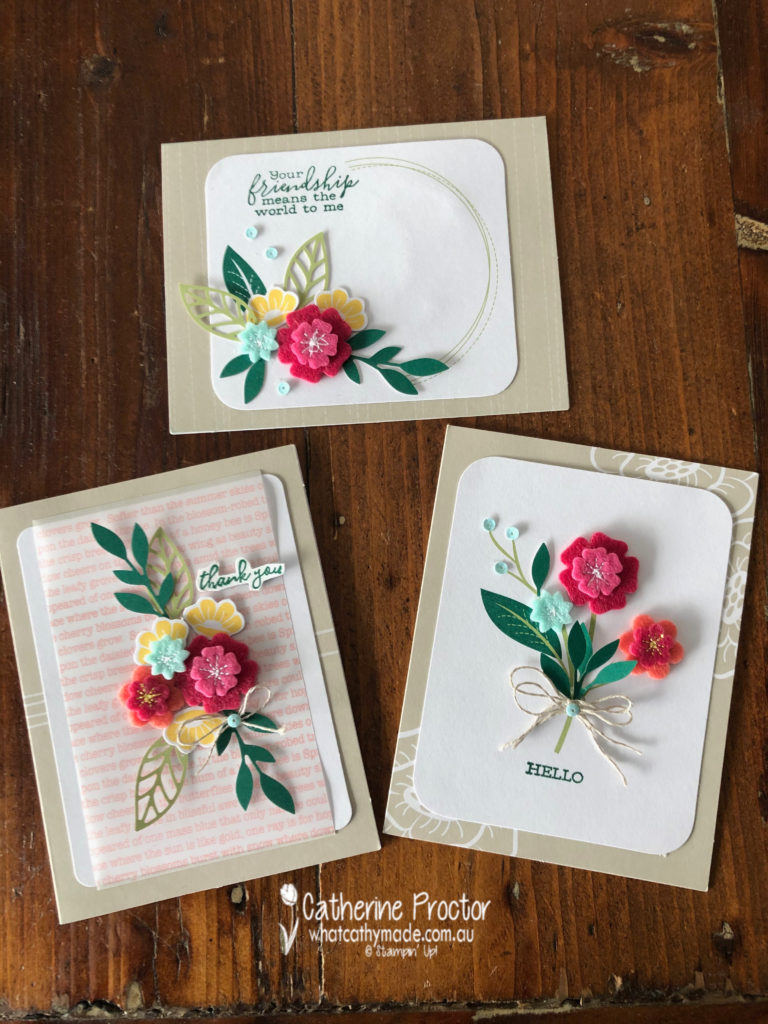 There are three different deigns for the card bases in this kit, and three different images on the card tioppers.
Card one uses the floral card base and the plain white card topper. A little "hello" is the perfect touch for my simple bouquet.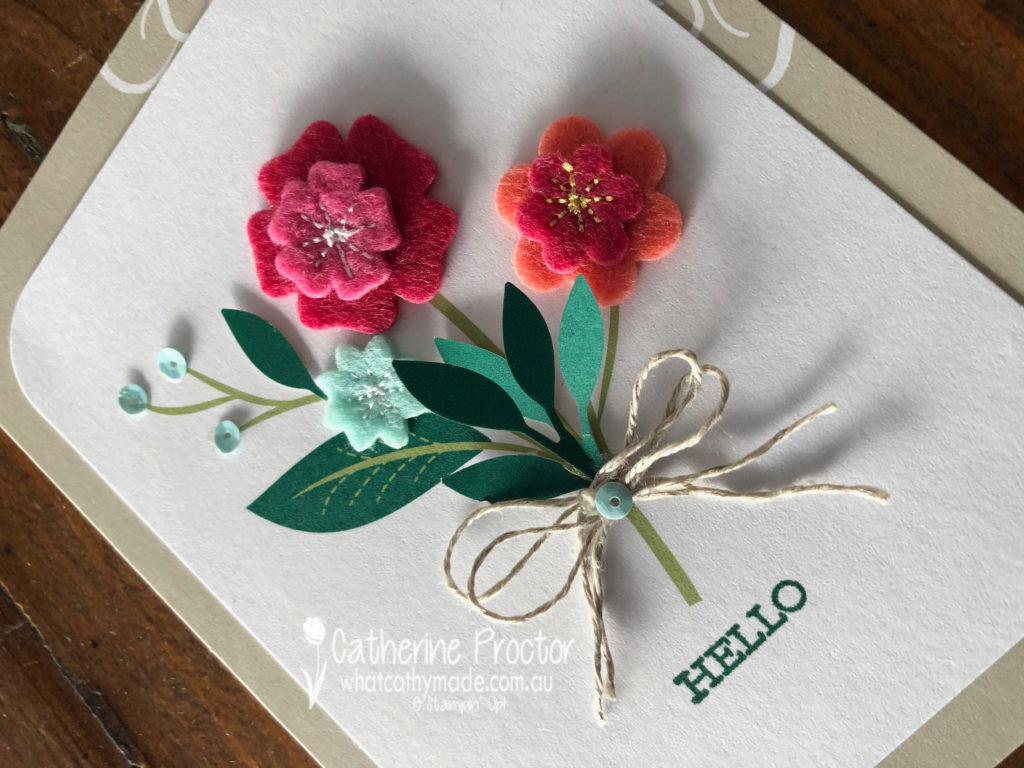 Card two uses the plainest card base and the printed vellum layer. I fussy cut the thank you sentiment with my paper snips..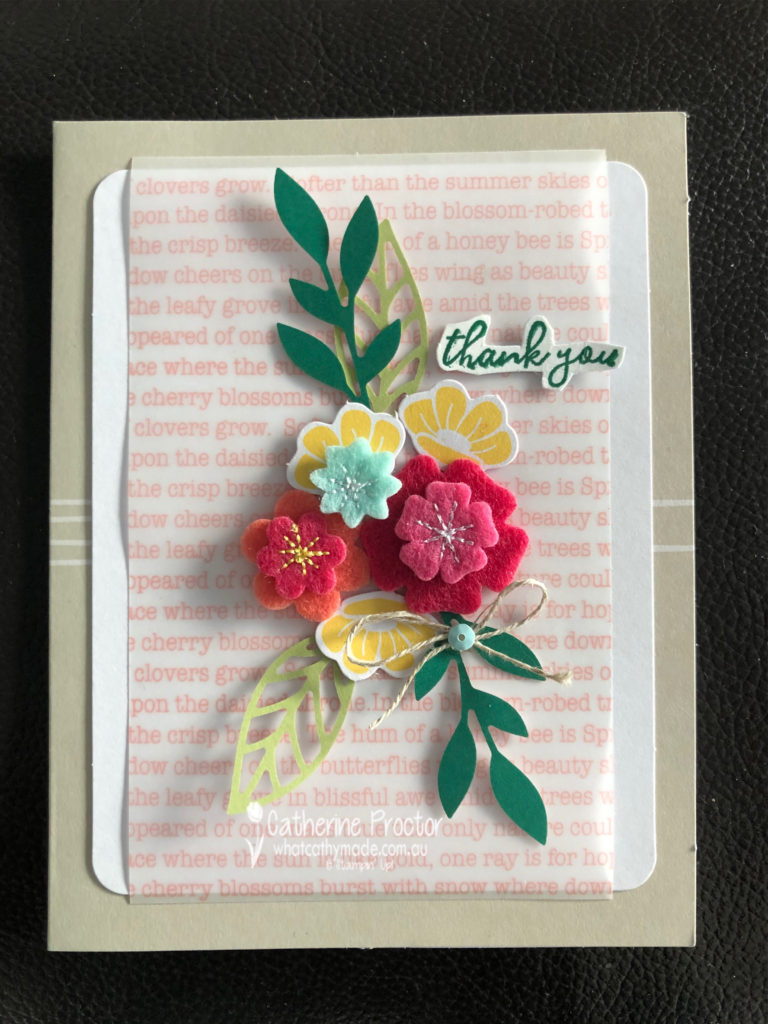 Card three is my favourite, using the wreath topper and the beautiful "Your friendship means the world to me" sentiment stamped onto the wreath topper.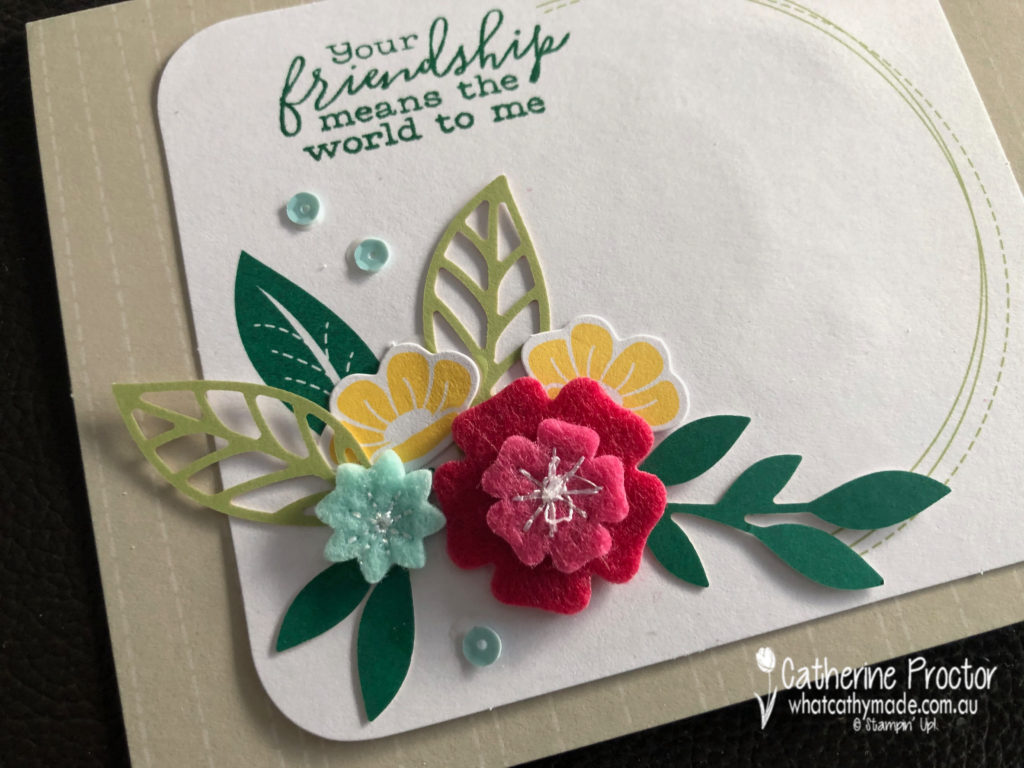 The picture below shows how the cards are supposed to look is you use the co-ordinating stamp set but I think it really doesn't matter how you assemble your cards or what stamp set you decide to use…with these gorgeous embellishments you really can't go wrong!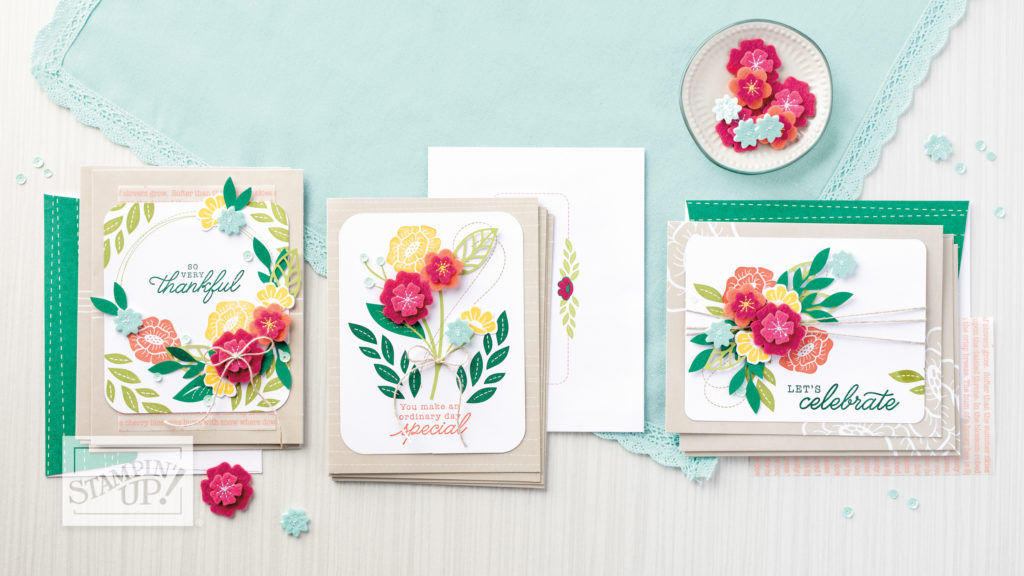 Tomorrow I will be sharing some more cards with you, but in the meantime you can view all the retiring products in my online shop.
Would you like me your very own Stampin' Up! 2020-21 Annual Catalogue?
If you'd like me to post you your very own copy of the 2020-21 Stampin Up! Mini Catalogue, the 2019-20 Stampin Up! annual catalogue, or to simply find out about more about Stampin' Up! contact me.
Wherever you are in the world, stay safe, stay calm…and keep on crafting xxx