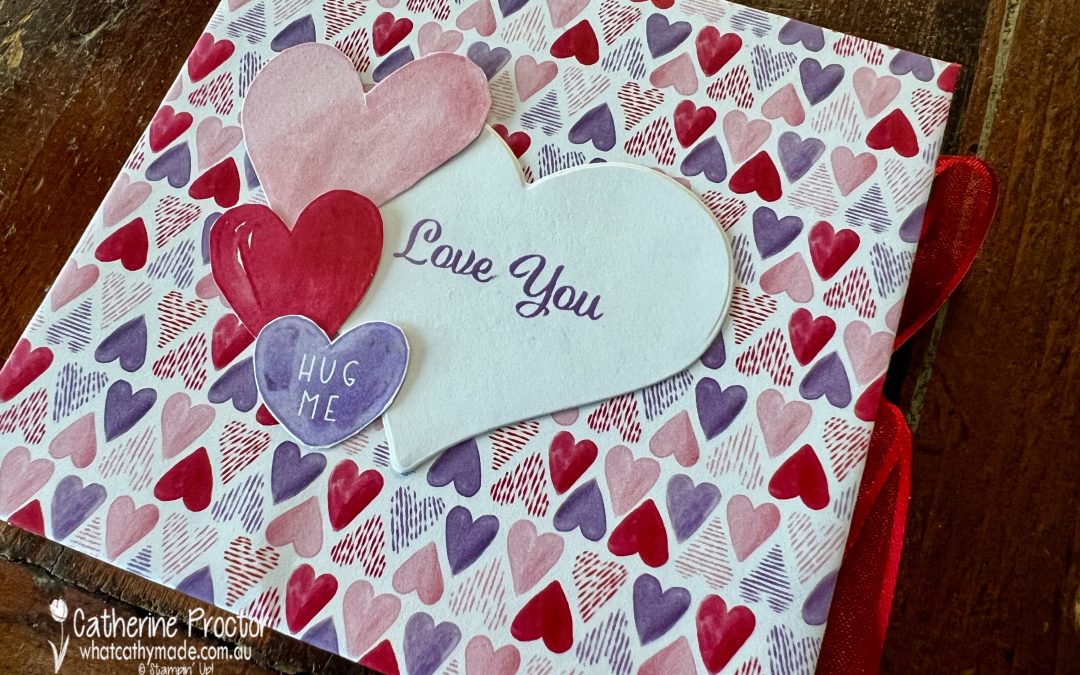 Love is in the air this week with Valentine's Day today, but more importantly in my household, it's my wedding anniversary on Thursday!
This month, our AWH Creative Wow Tutorial group decided to create projects that celebrate love in all its variations. I decided to create a mini album using the gorgeous Sweet Talk Designer Series paper.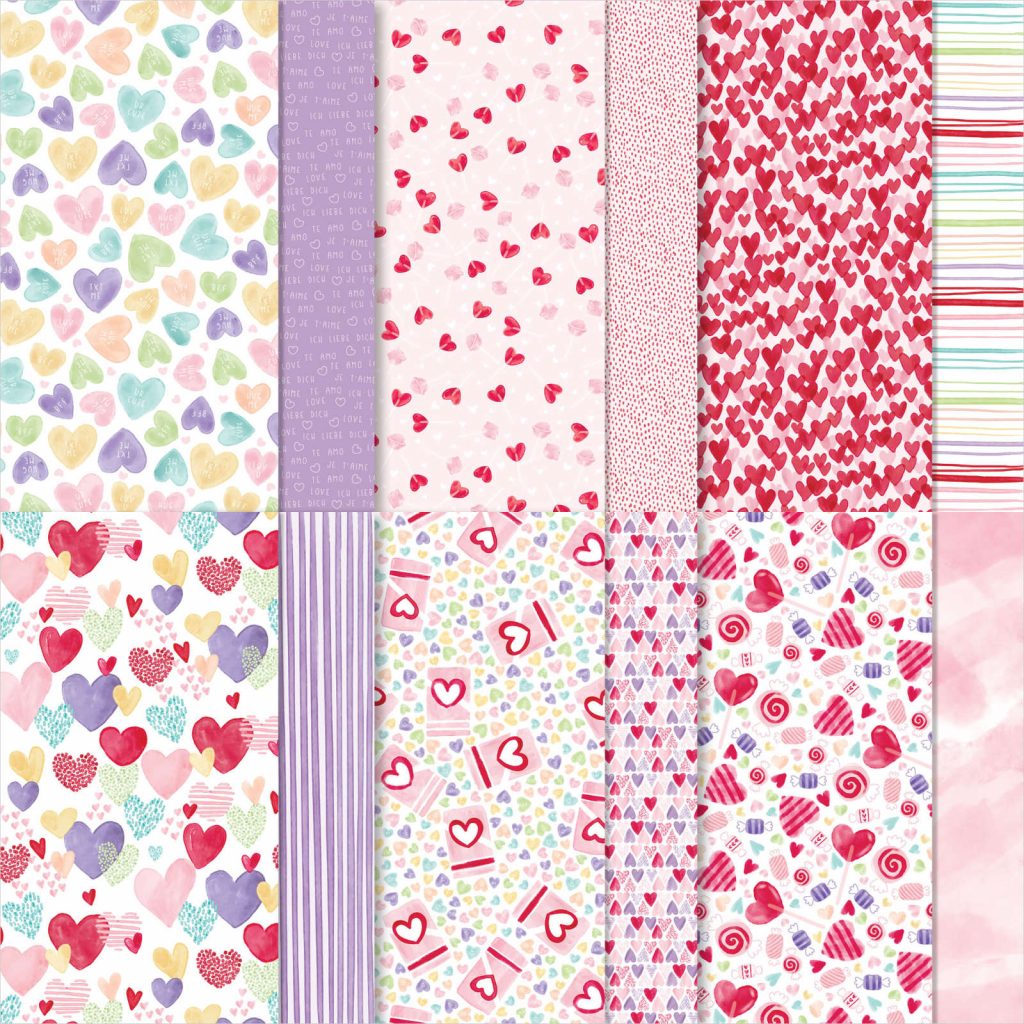 If you've never made a mini album before, give this one a try. It's quick and easy to make and very addictive! Although the Sweet Talk DSP is a 12" x 12" DSP, because of the way the DSP is cut, you can also use a 6×6 DSP to make this album.
This is what the hinge mechanism looks like from the outside edge of the album.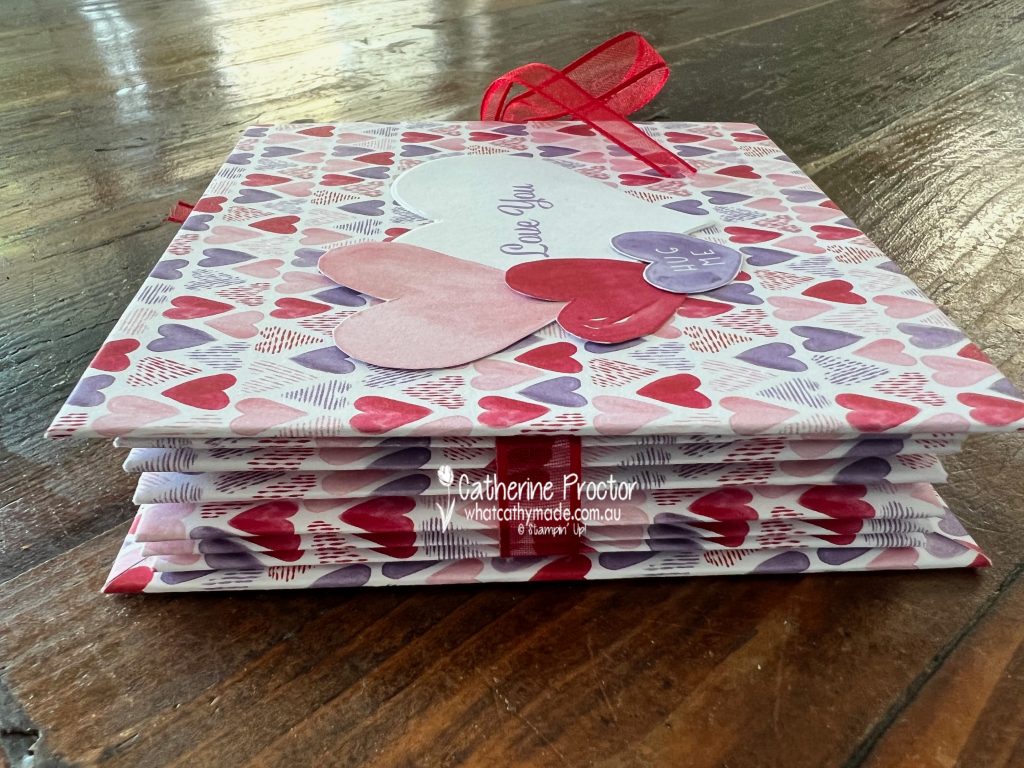 Once you've made this album and understand how the hinging system works, it's easy to change the size of the album and of course you can make this with any DSP and decorate it any way you like.
I've fussy cut some hearts from another pattern in the Sweet Talk DSP and stamped the "Love You" sentiment from the Plentiful Plants stamp set onto a heart I die cut with the Bouquet of Love Hybrid Embossing Folder.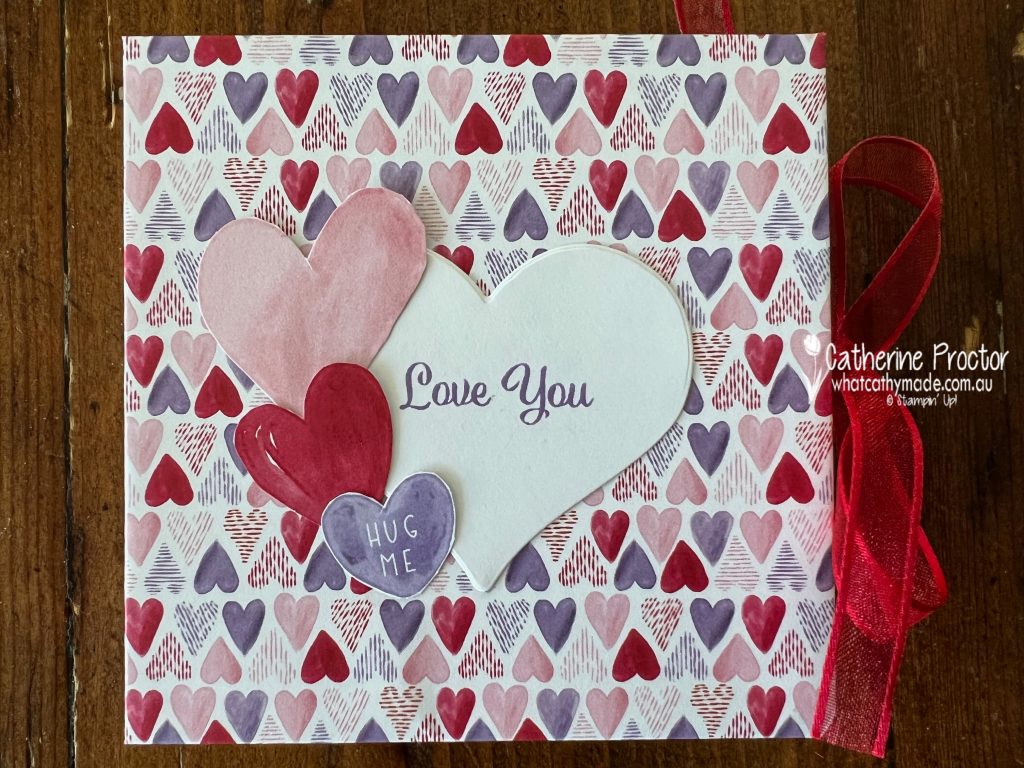 I will scrapbook the inside pages of my mini album later – you might prefer to decorate the inside pages before you insert them into the hinges. This photo gives you a better idea of what the hinges look like.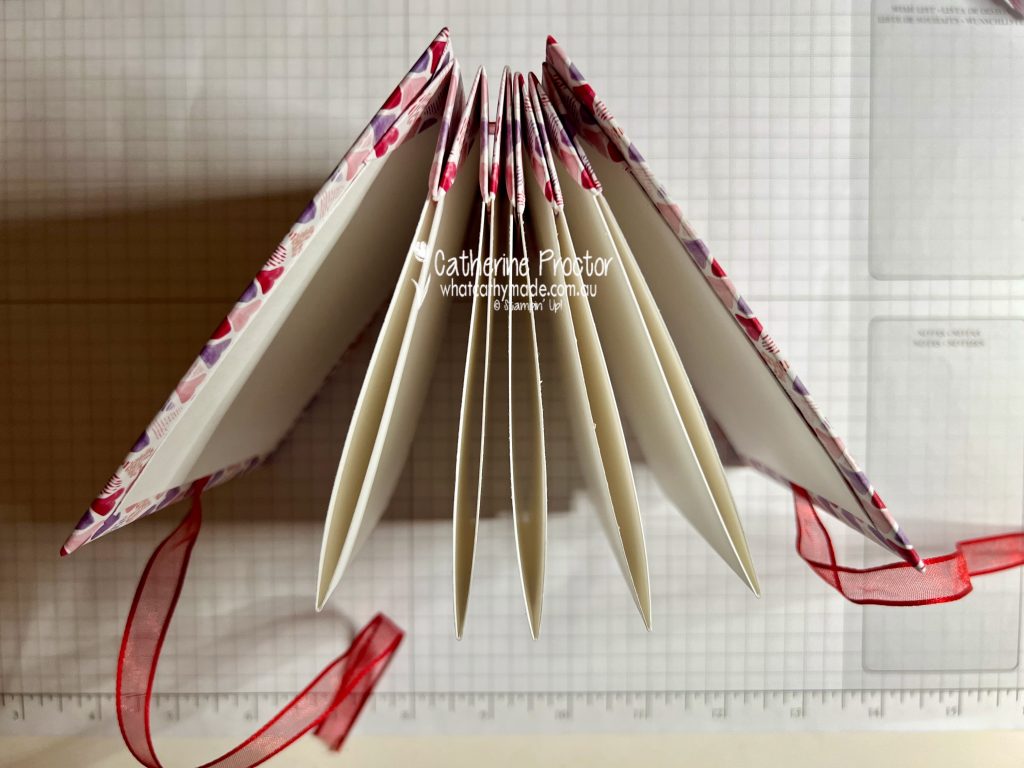 The album is wrapped with a ribbon and closed with a bow – you can use any ribbon to match the Designer Series Paper you are using.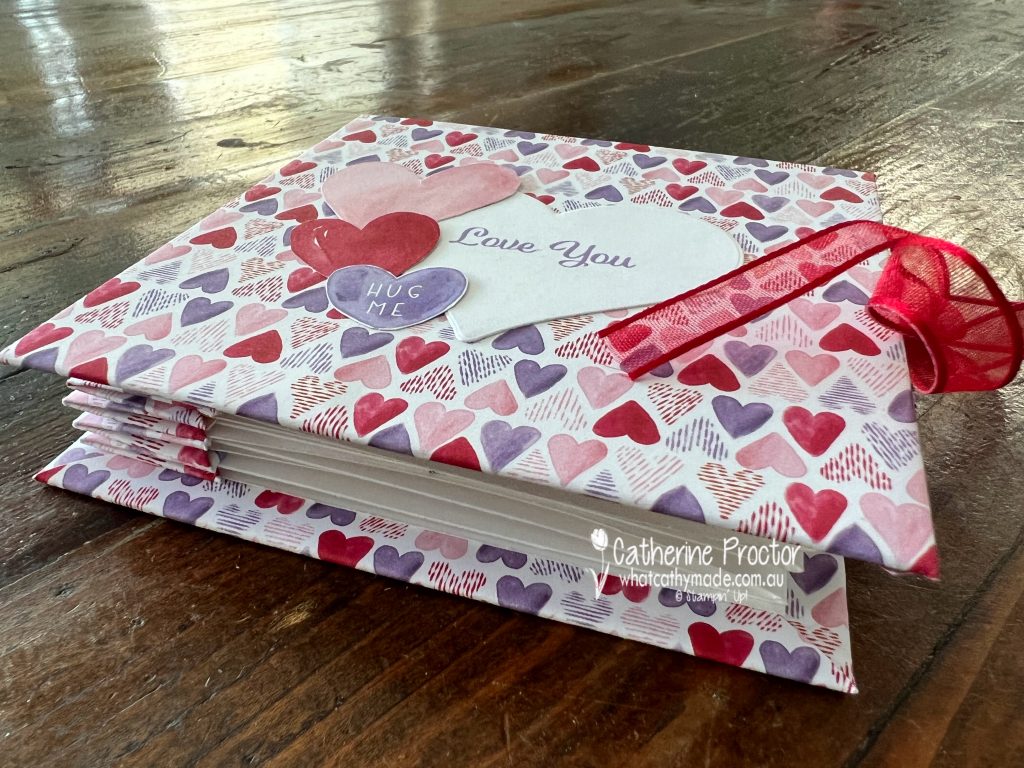 The February AWH Creative Wow Tutorial bundle has the detailed instructions to make this album, as well as five other projects and is available on my tutorial page. You can purchase all of the products you need to make this project in my Stampin' Up! Online Store.
If you'd like me to post you your very own copy of the 2022 Sale-a-bration Catalogue, the January – June 2022 Mini Catalogue, the 2021-22 Stampin Up! Annual Catalogue or to simply find out about more about Stampin' Up! contact me.
I'll be back on Wednesday night with the AWH Colour Creations team and we will be showcasing Pool Party.
In the meantime, wherever you are in the world, stay safe, stay calm…and keep on crafting xxx