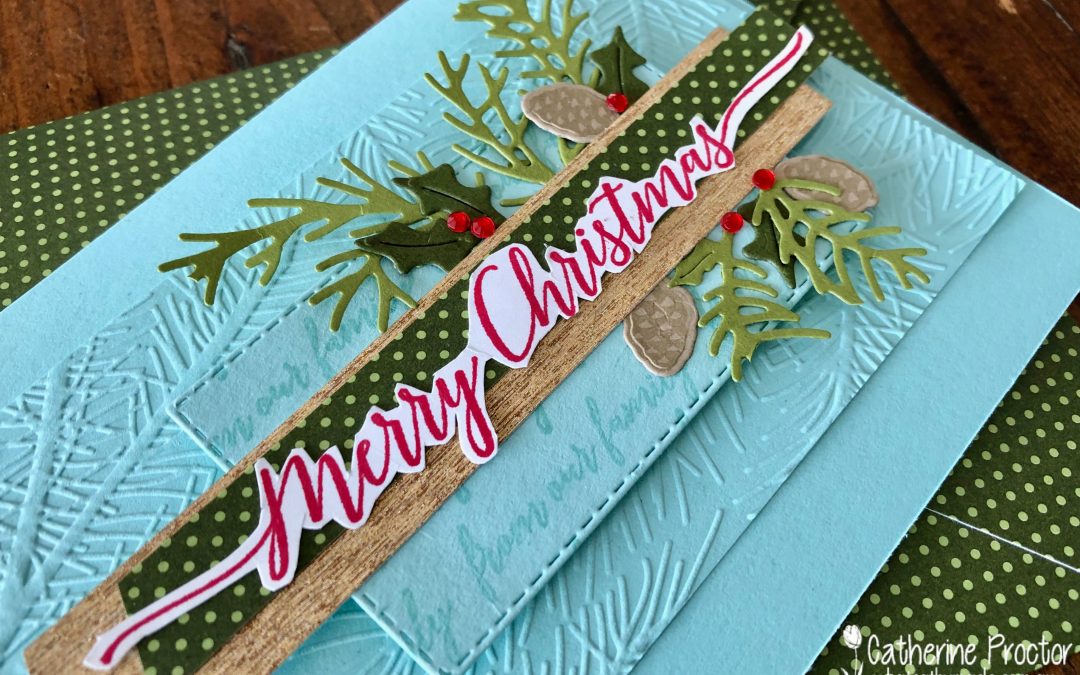 Hello crafters! Welcome to Week 17 of our AWH Heart of Christmas blog hop.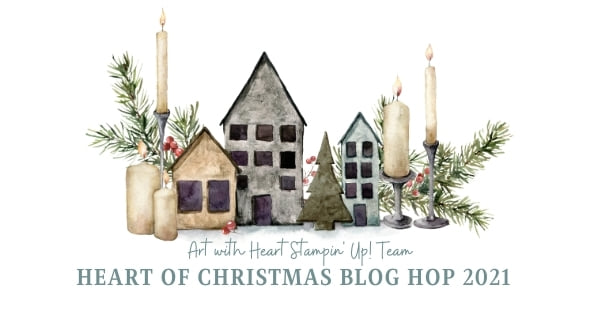 This week I decided to CASE the Stampin' up! July-December 2021 Mini Catalogue. If you don't know what CASE stands for, it means to Copy And Share Everything. The Stampin' Up! catalogues are a great source of inspiration for design ideas, which is why I always hold onto old copies of the Stampin' Up! catalogues.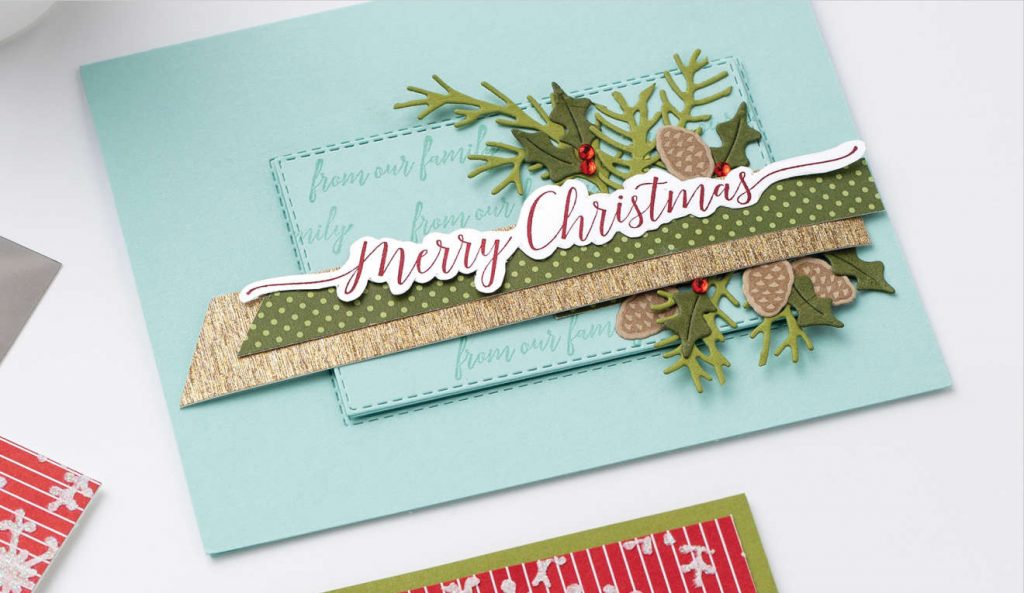 The card I cased is on page 57 of the July-December 2021 Mini Catalogue and I loved this card so much I bought the Heartfelt Wishes stamp used on this card.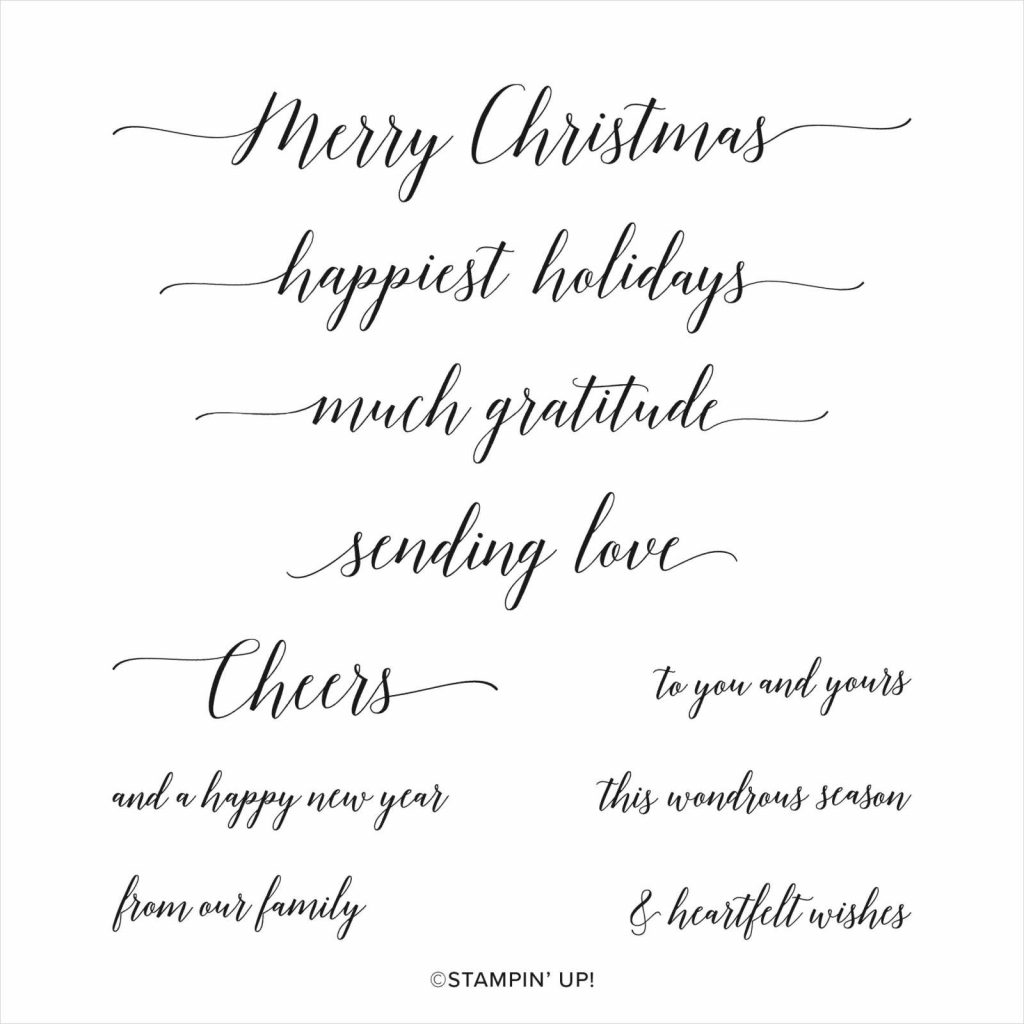 Although I kept the colours and the layout pretty much the same as the original, I also added in an an embossed layer using one of the wintry embossing folders. Such a simple step, but doesn't it give a wonderful dimension to the card?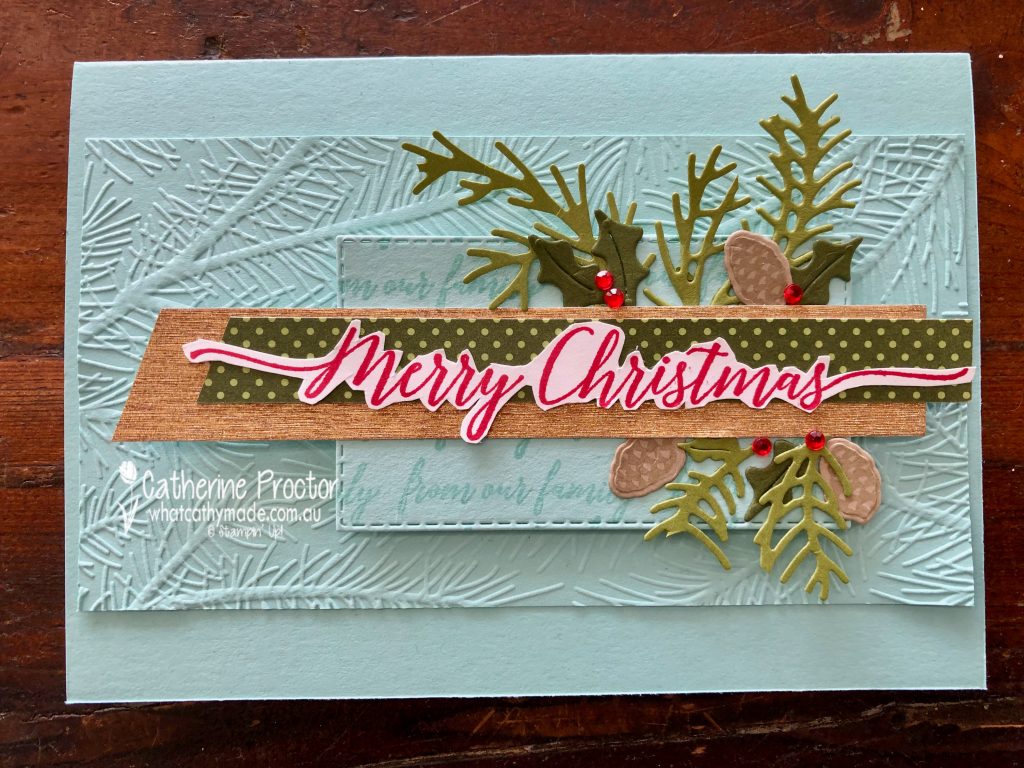 Once again I've used the incredibly versatile Seasonal Swirl dies and matching Sparkle of the Season stamp set for the foliage the holly leaves and the pine cones. The holly berries are Red Rhinestones.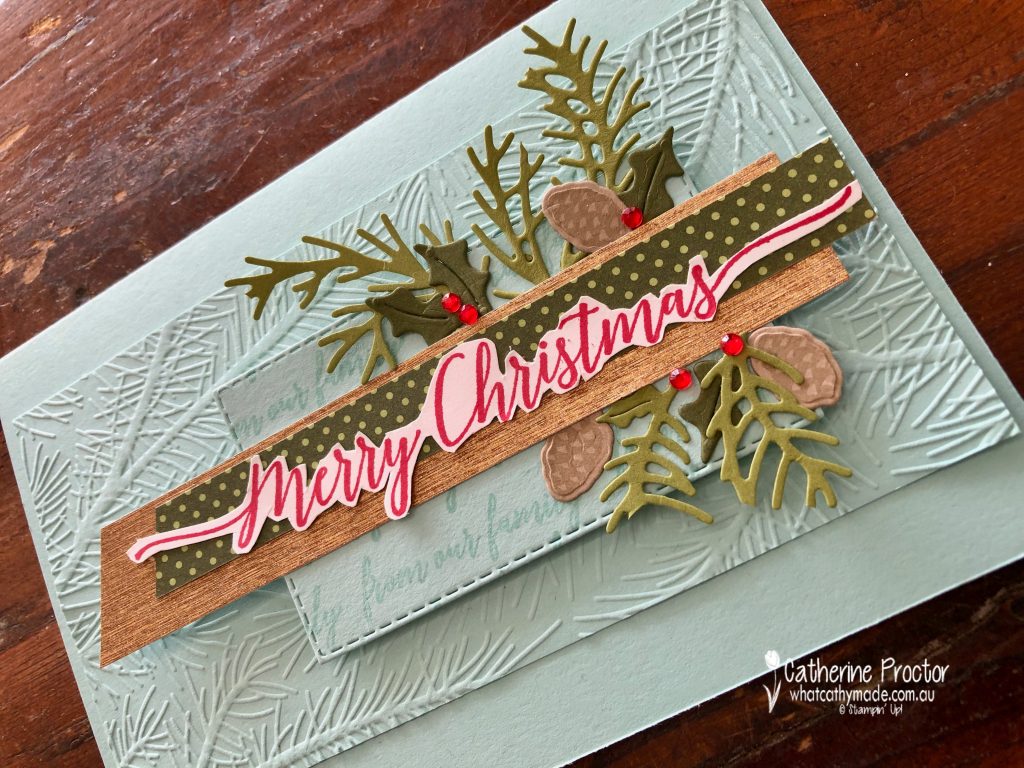 The lovely spotted Mossy Meadow strip of DSP is from Heartwarming Hugs DSP – I've made a co-ordinating envelope with this DSP too.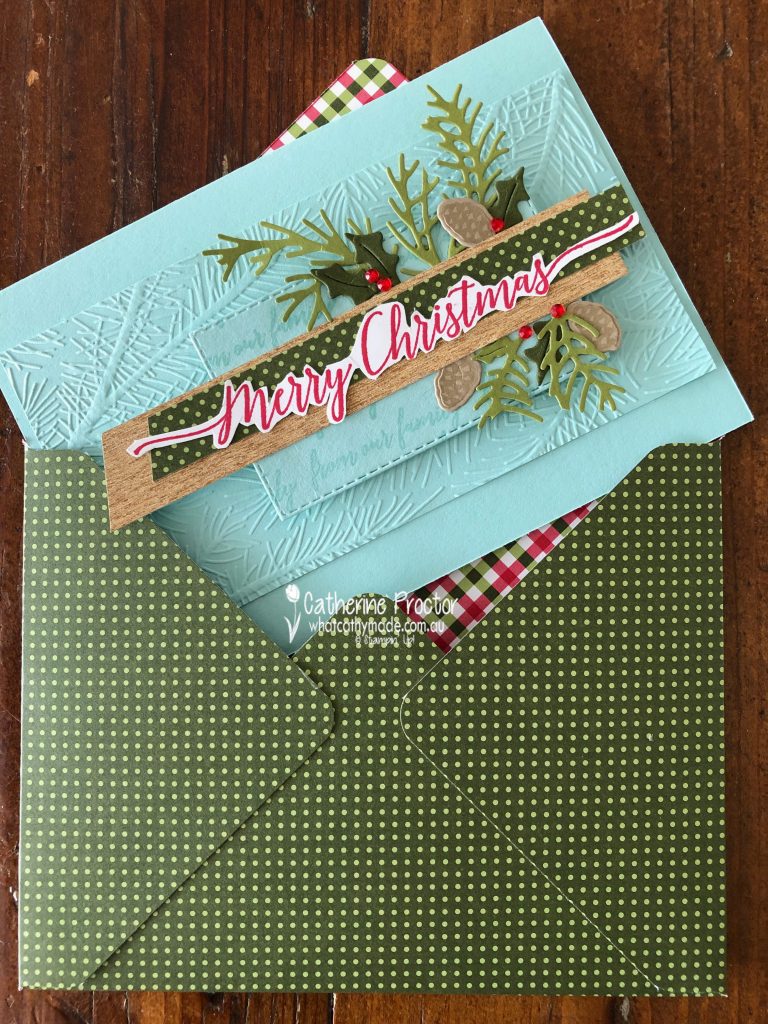 The inside of the card uses the "from our family to yours" stamp that I also used on the front of the card, more holly and strips of the Heartwarming Hugs DSP.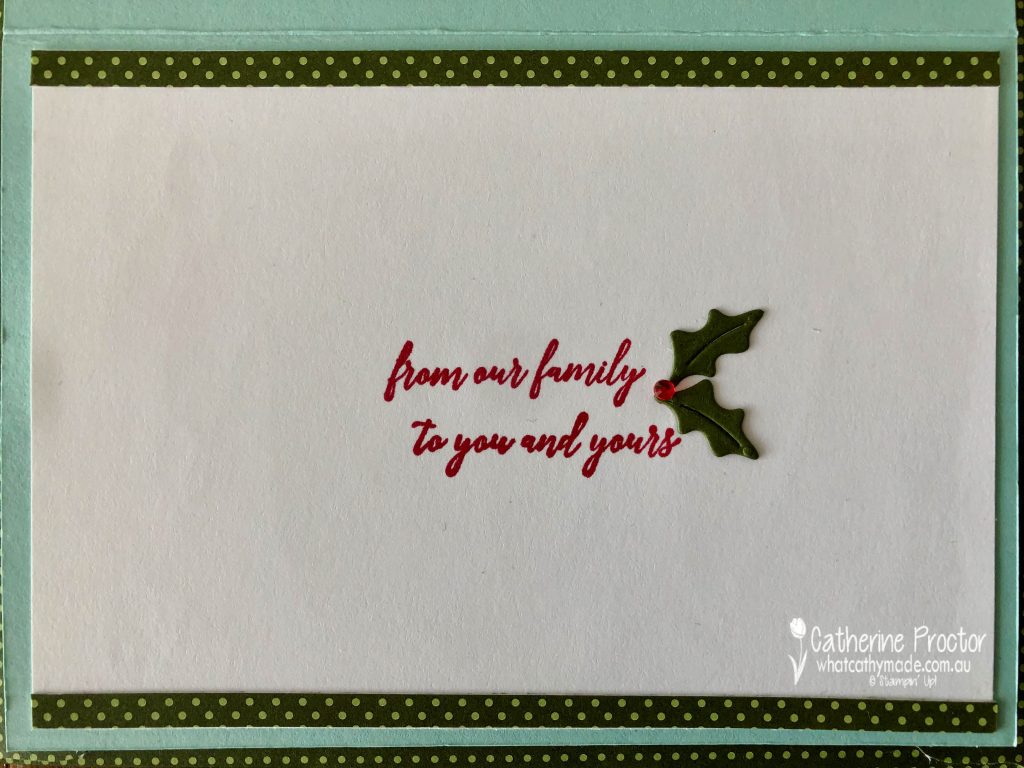 This strip of Gold Brushed Metallic 12″ x 12″ (30.5 x 30.5 cm) Cardstock really adds so much interest to the card – this close up shows you just how sparkly it is!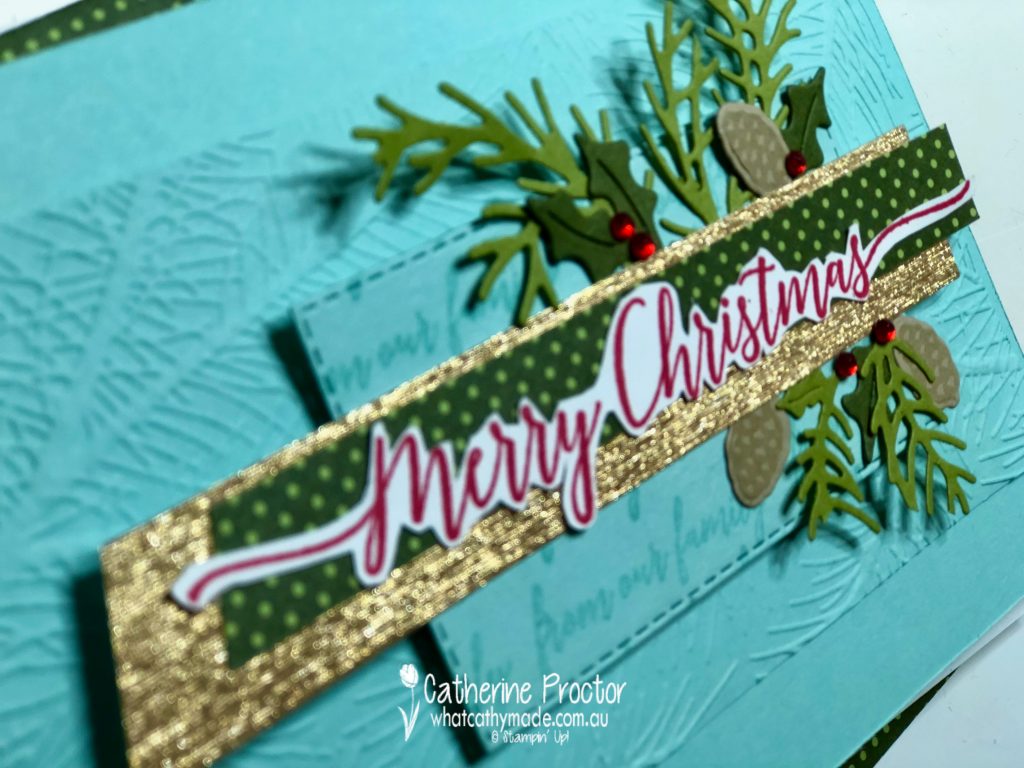 Now it's time to hop on over to our next participant, the lovely Claire Daly. I can't wait to see what Claire shares with us today!

If at any time you find a broken link please head to the blog of this week's host of The Heart Of Christmas Blog Hop, Sharon Davern, and she will have the list of all those participating.
Thanks for visiting my site. I'll be back with another card on Wednesday.
In the meantime, wherever you are in the world, stay safe, stay calm … and keep on crafting xxx