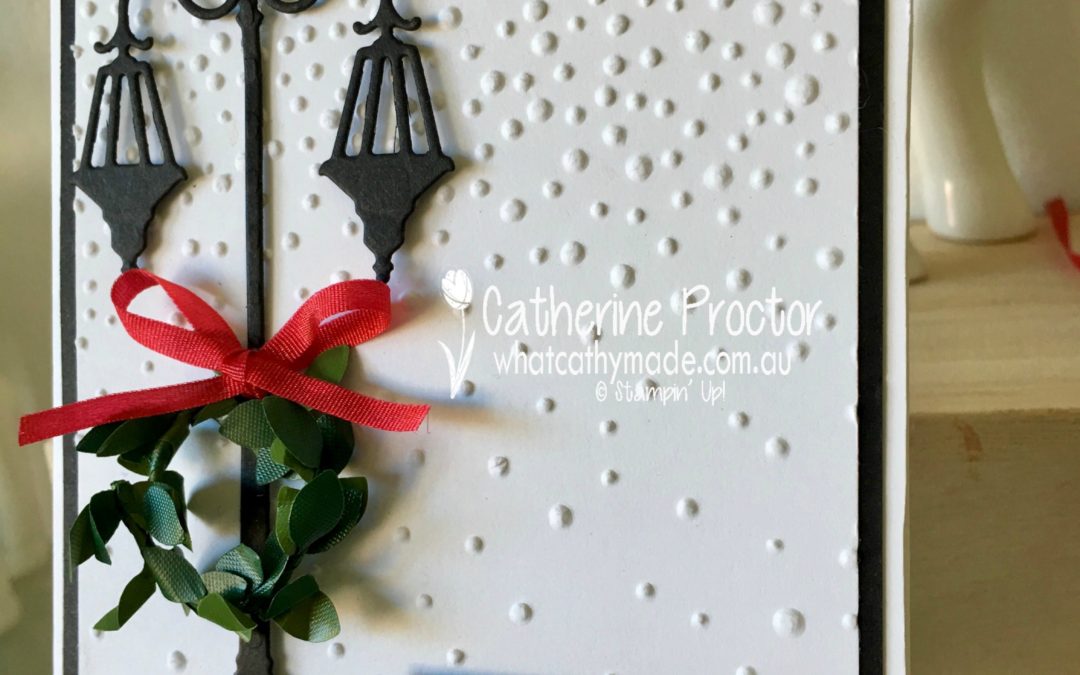 Welcome back to Week 13 of our weekly Heart of Christmas blog.
Although I missed week 1, I'm determined to try to post a Christmas card or project every week until Christmas. I really love making Christmas cards and being part of this weekly blog with the Art with Heart Team is a great excuse to make Christmas cards year round. It also means I end up being super organised with my cards by the time December comes around… a win/win!
This week I wanted to make a simple card that would "hero" the gorgeous new lamppost die. This die reminds me of my one and only white Christmas in 1989, which I spend in Edinburgh (where my father's family comes from) after a month's holiday in the UK. It was such a special time and I loved having a white Christmas in that magical city.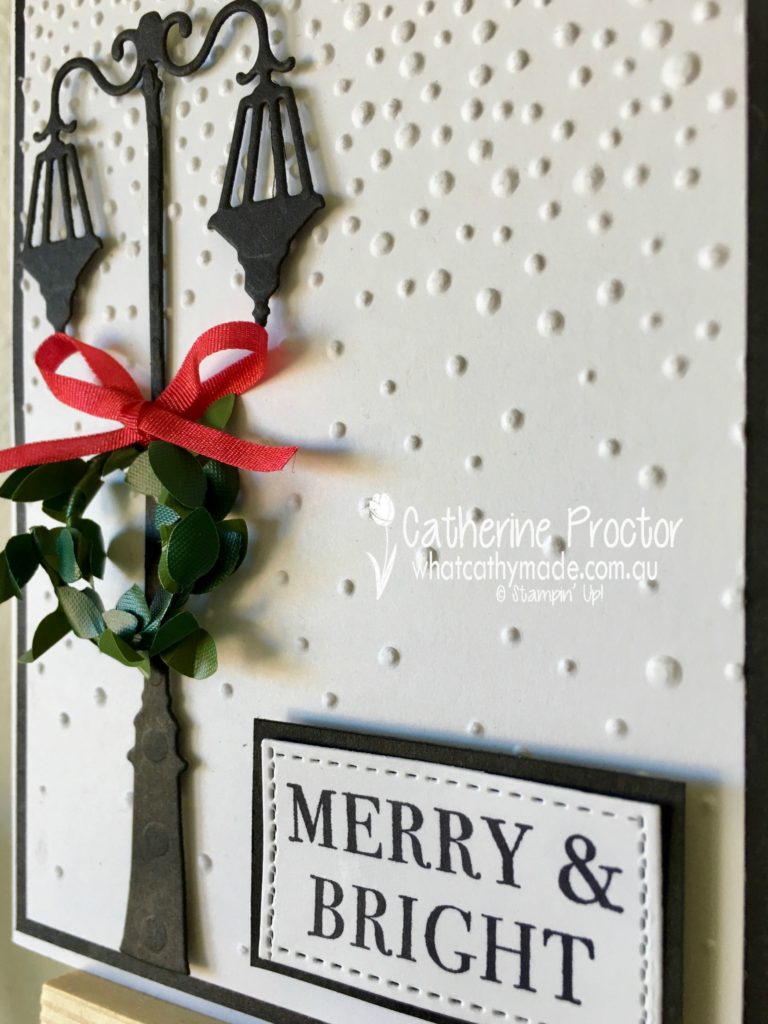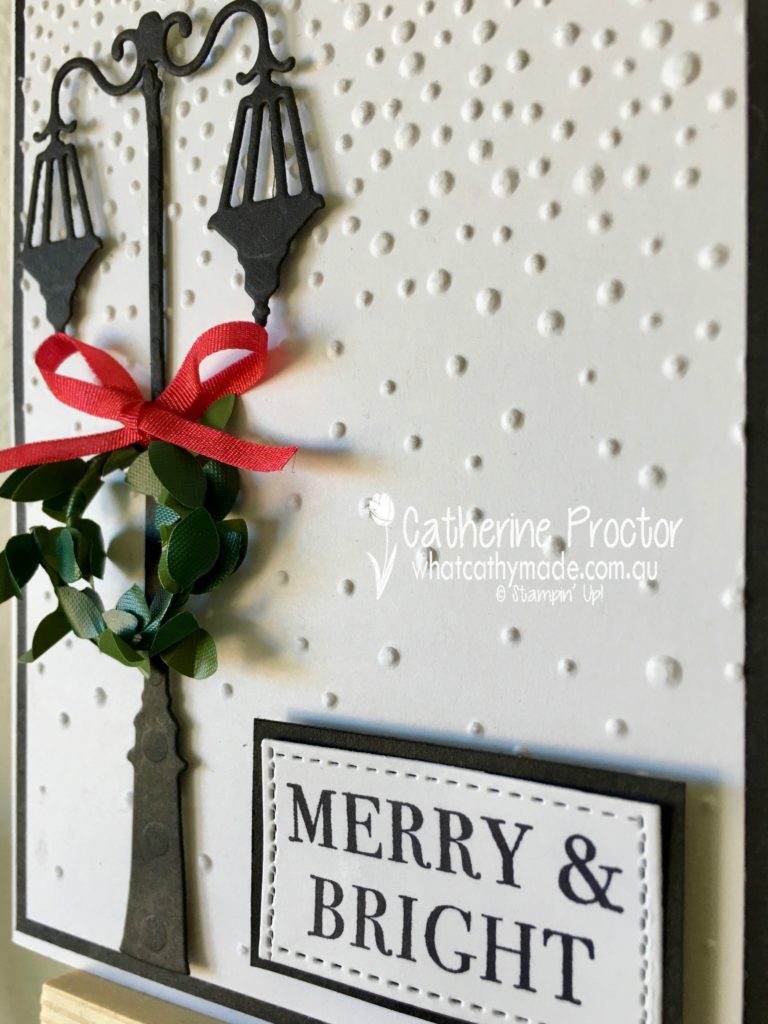 The Brightly Lit Christmas bundle comes with a variety of lamps and they look great angled up or down, used singularly, or with 2 or 3 lampshades. There's also the option of a hanging banner or sign that hangs off an arm off the lamppost (the matching stamp set has signs that fit perfectly into these banners). I've cut out all the dies below and photographed them beside the Brightly Lit Christmas stamp set so you can see just how many pieces you get in this bundle, how they co-ordinate together, and how versatile it is!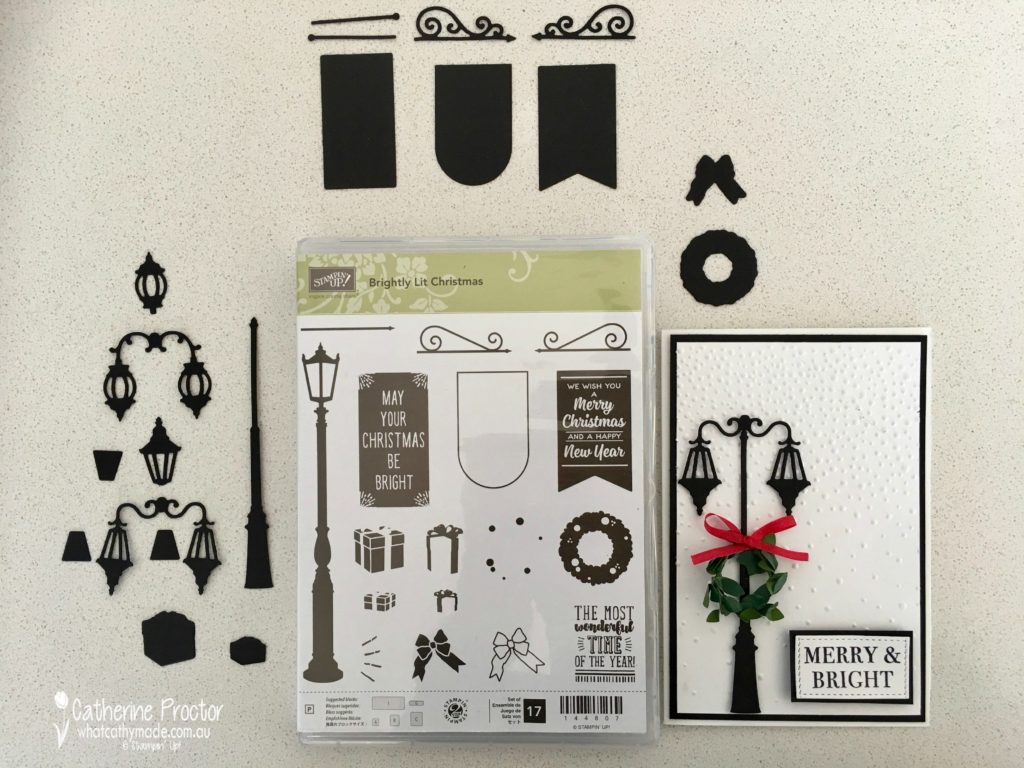 The perfect background for this lamppost is the softly falling embossing folder. I must admit I often forget to use my embossing folders but when I do remember to use them I just love the texture and dimension they add to my cards.
I've used some of the new beautiful 1/8 inch real red ribbon to attach one of the darling little boxwood wreaths to the lamppost. I actually cut the wreath in half with my scissors to make it the right dimension for this card.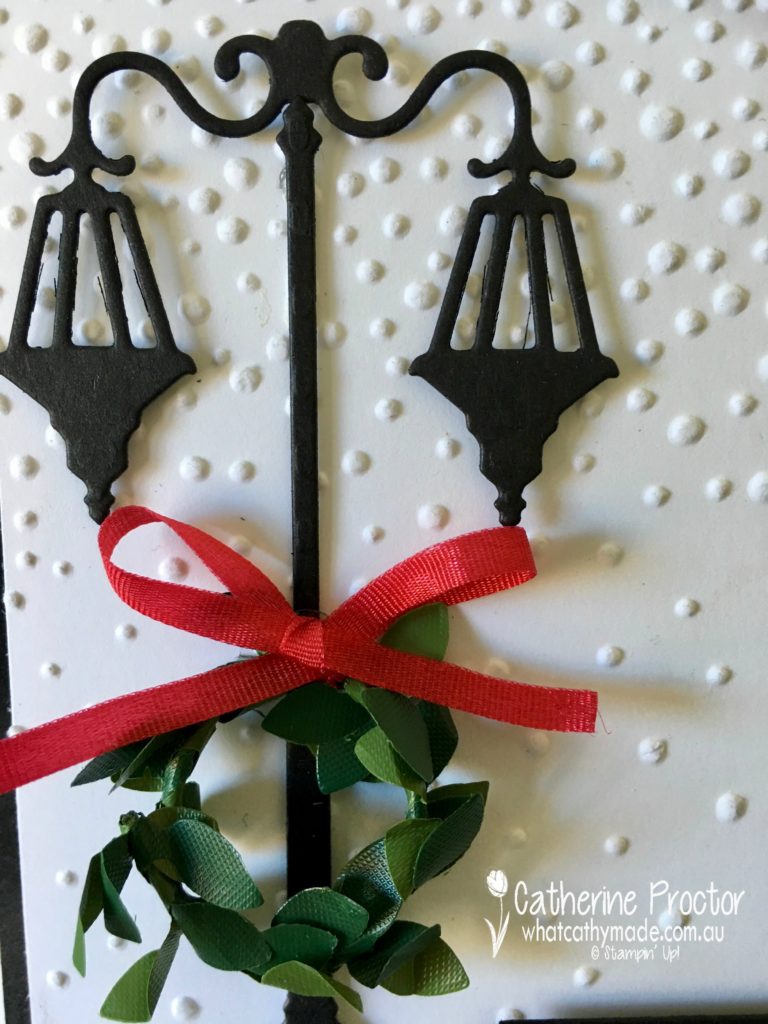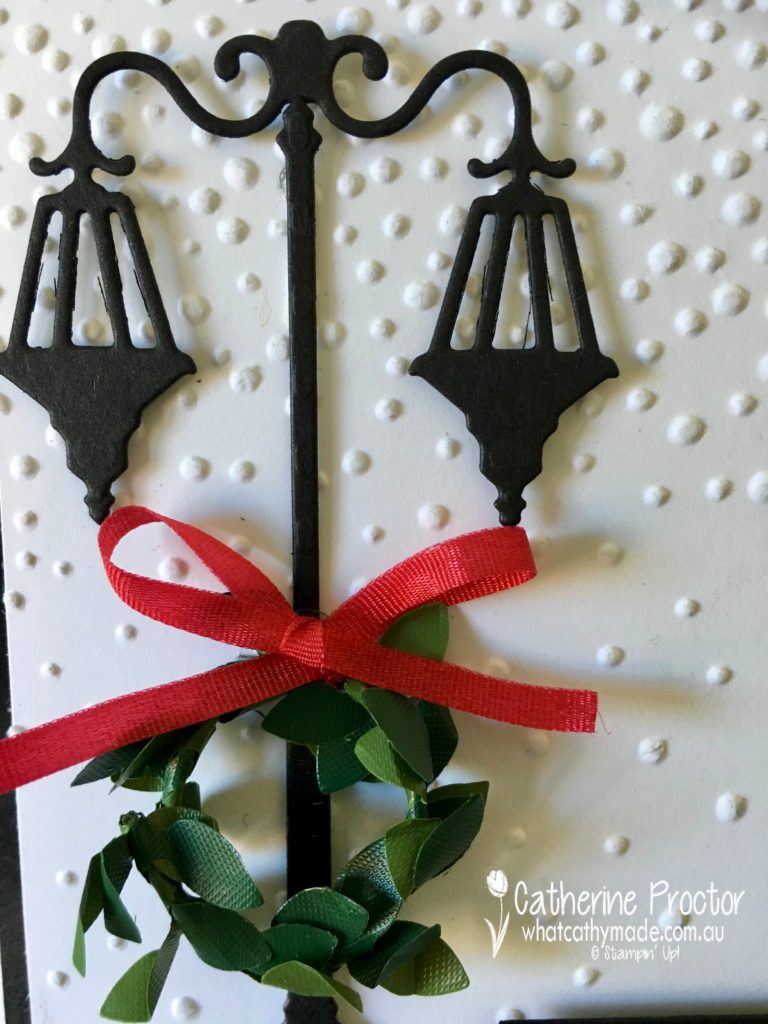 Finally, to finish the card off I thought the "Merry & Bright" sentiment from the new Hearts Come Home stamp set was just the perfect match for a lamppost. If you love the Hearts Come Home bundle as much as I do take a look at my blog tomorrow as I'll be sharing another card that features this beautiful bundle.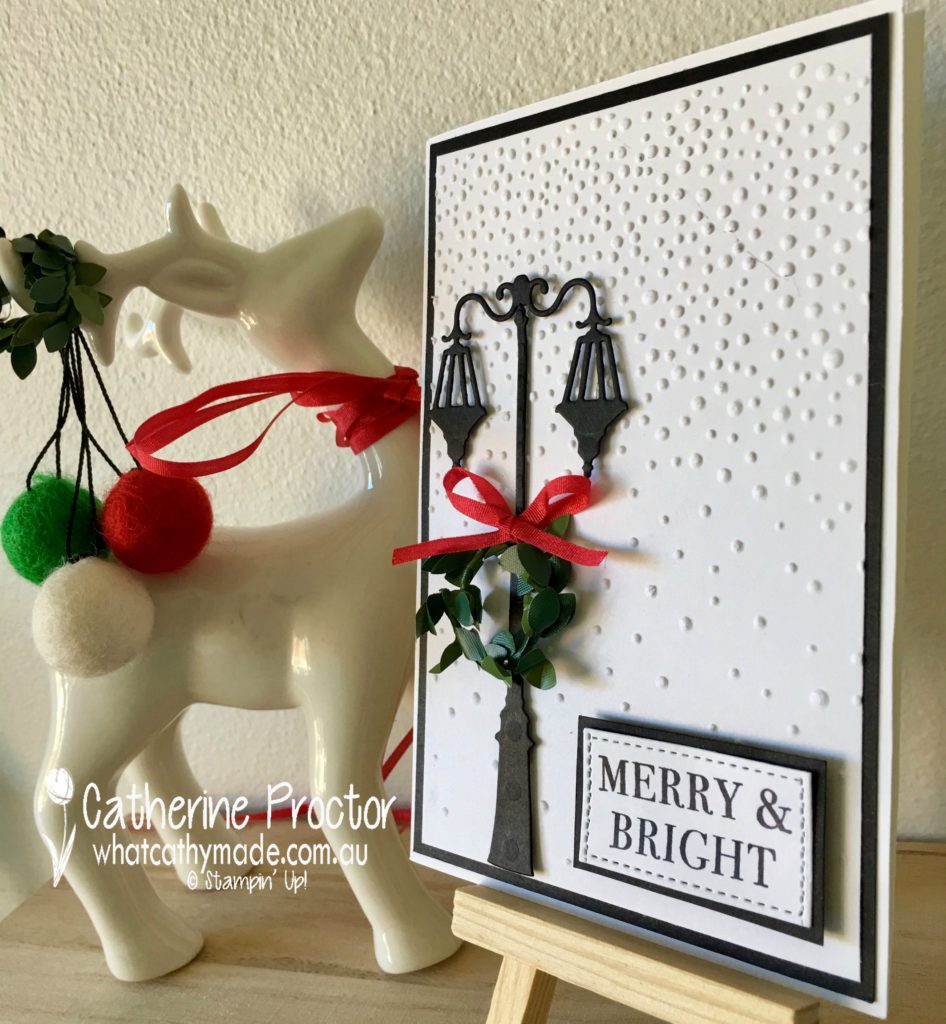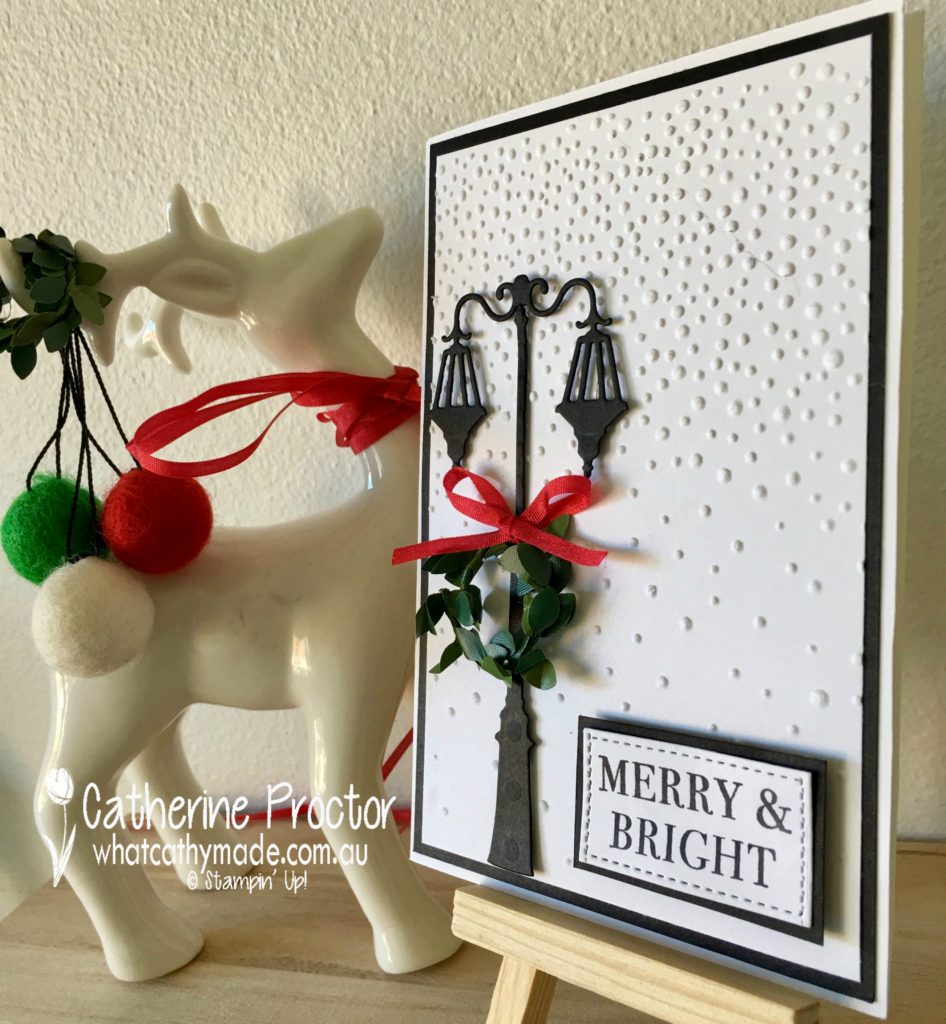 I love this classic and neutral colour combination of black and white because I think it really makes the green wreath and red ribbon pop. And my little reindeer just loves his fancy pom pom decorations for this week's blog!
To see what the rest of the team have made, visit Claire's blog here. I'll be back with more Christmas card inspiration next week.
Product List (I can't include a link here to the Brightly Lit bundle, the real red ribbon or the Hearts Come Home stamp set because these are not available for purchase until September 1)
SaveSave
SaveSave
SaveSave
SaveSave
SaveSave
SaveSave
SaveSave
SaveSave
SaveSave
SaveSave
SaveSave
SaveSave
SaveSave
SaveSave
SaveSave
SaveSave
SaveSave
SaveSave
SaveSave
SaveSave
SaveSave
SaveSave
SaveSave
SaveSave