The Christmas countdown continues – it's 19 weeks today until Christmas Day! Have you started making Christmas cards yet?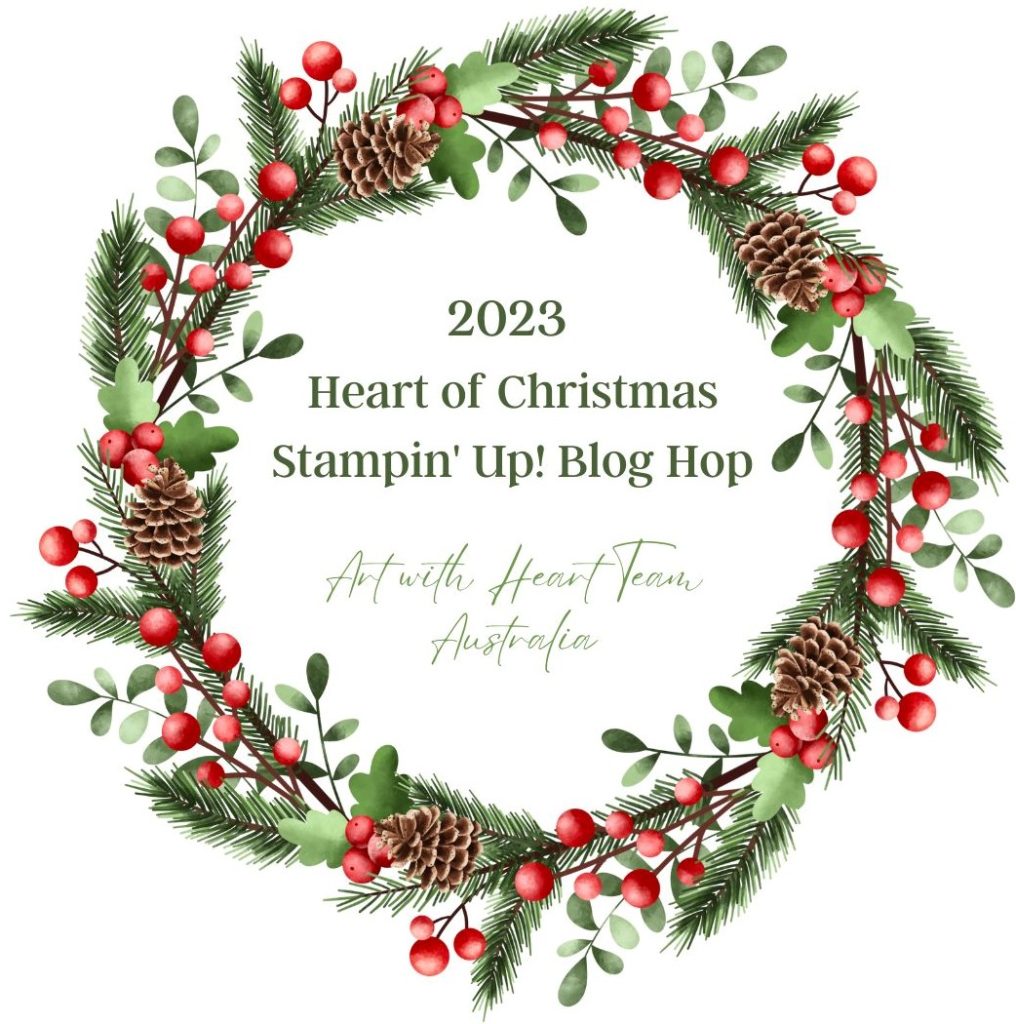 Tonight I'm sharing some ideas on ways to use some of the Stampin' Up! Christmas kits as they are all discounted for the month of August, so now's the perfect time to purchase a Christmas kit.
Currently, there are 5 kits to choose from and the kit I've used to create my cards today is the latest Stampin' Up! kit, Festive Tags.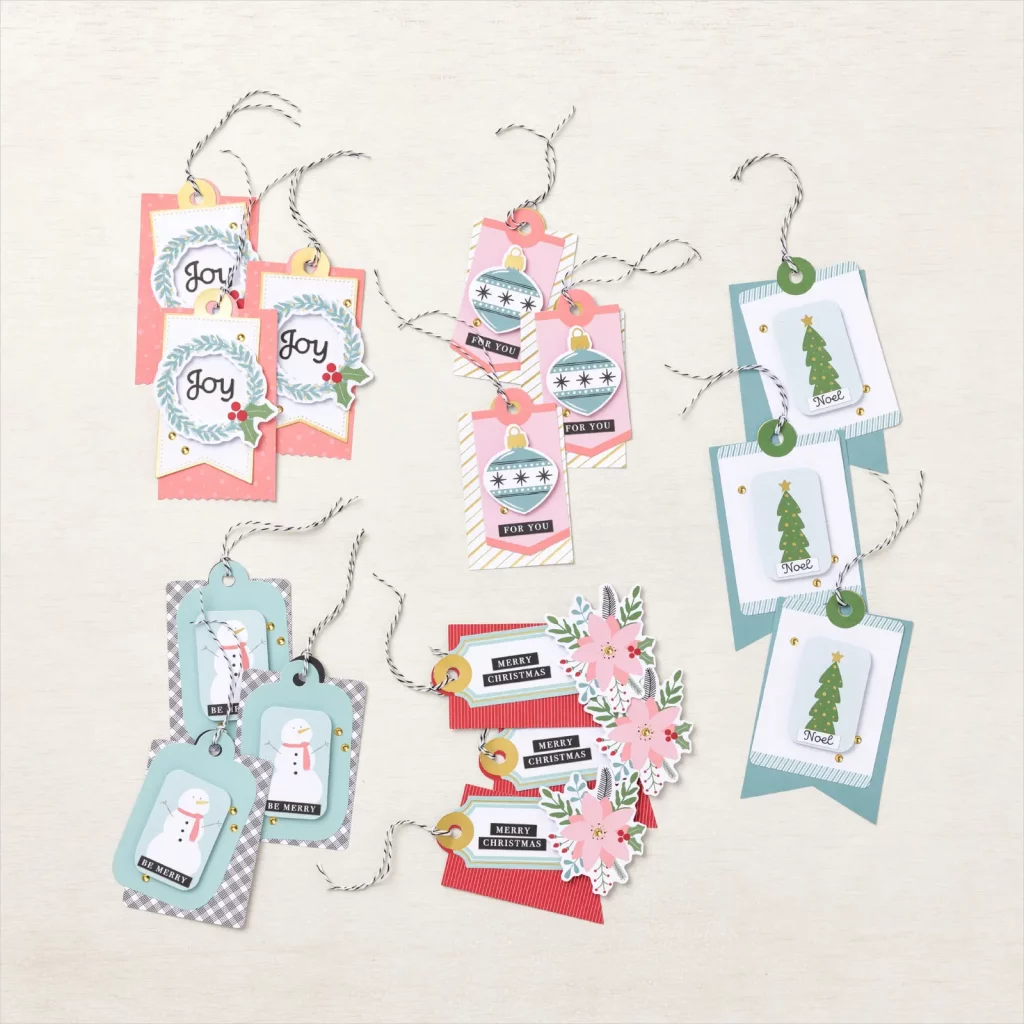 There is no stamping required to makes these tags and the sentiment pieces come in several languages.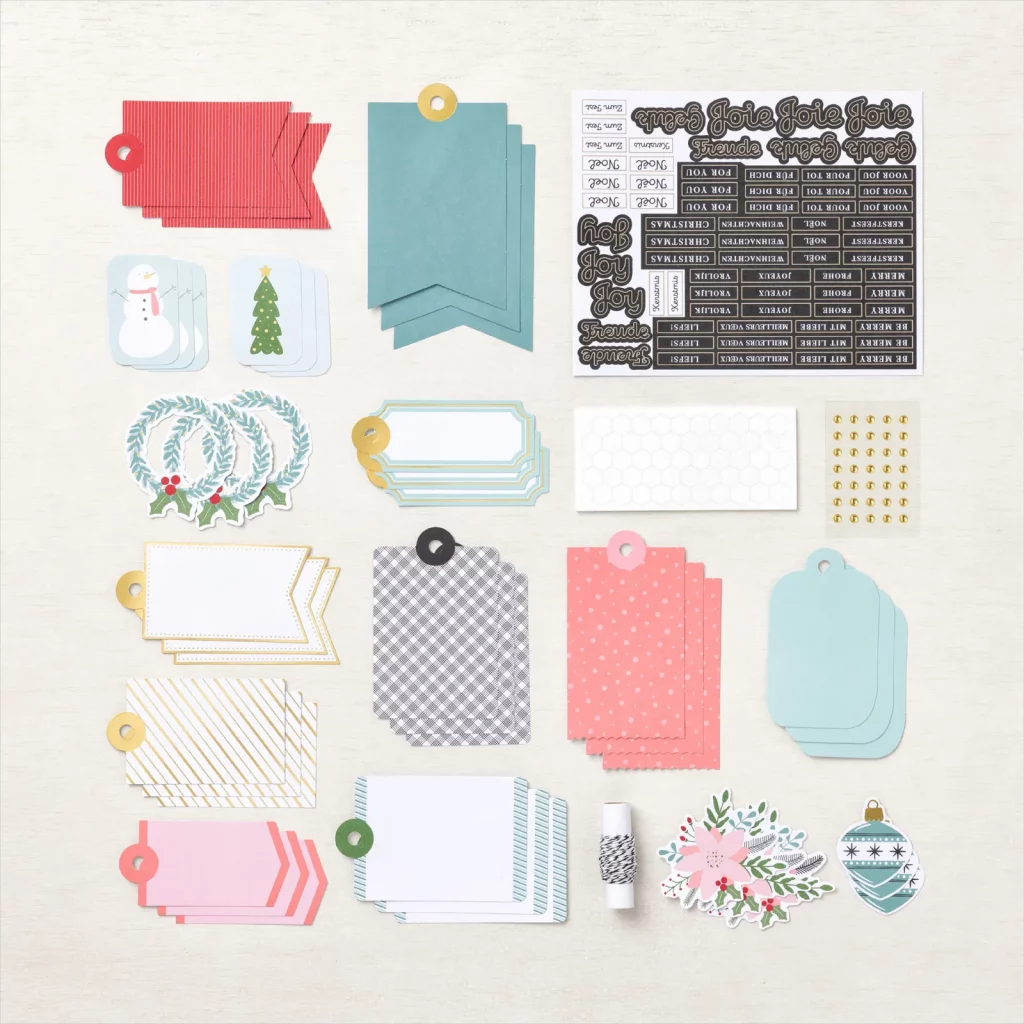 I was lucky enough to watch Sara Douglass, Stampin' Up! CEO, demonstrate this in person at a 35 for 35 event last month and she gave us all some samples to take home.
Although this is a tag kit, I've turned my sample tags into cards, by using a few extra supplies in the same colours used in the kit.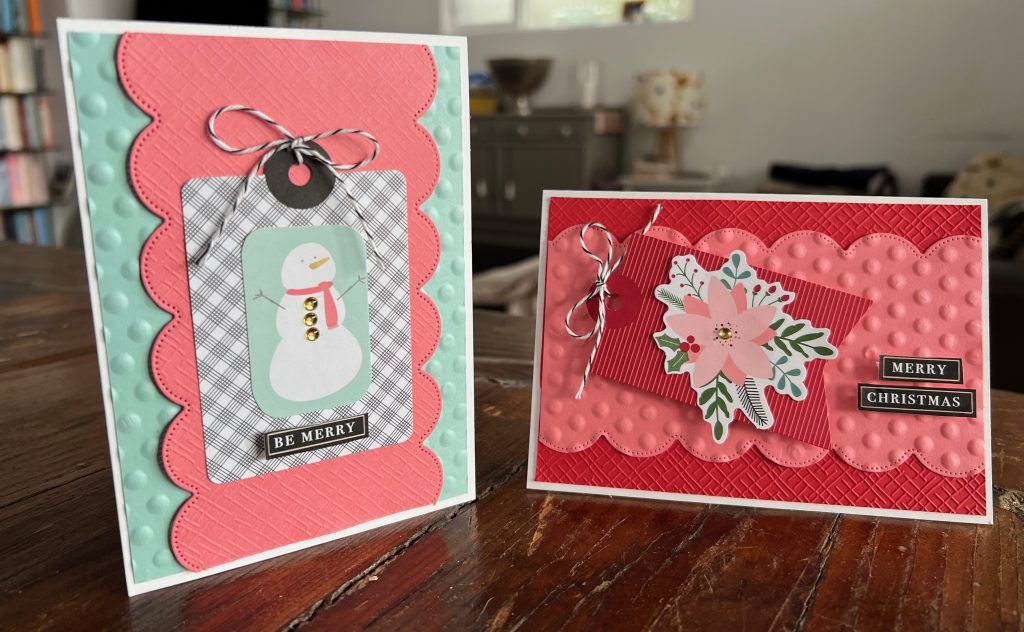 For the snowman card, I've embossed a layer of Pool Party card stock using the circles embossing folder from the Basics Embossing folders (online only).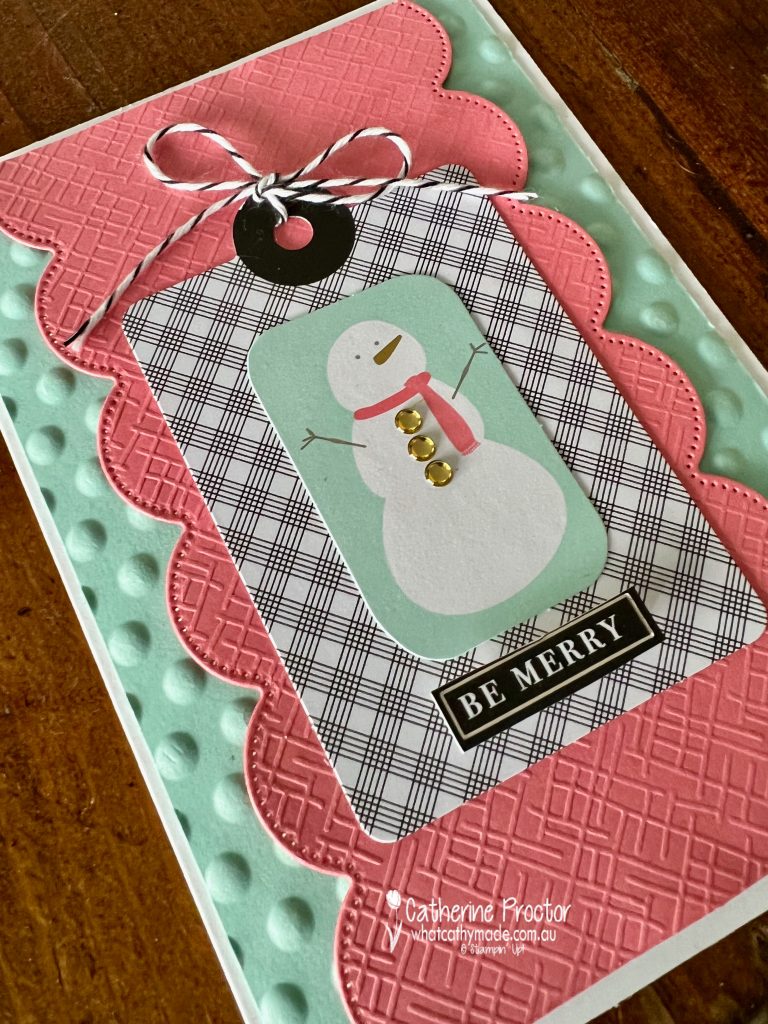 The layer of Flirty Flamingo has been embossed using the crosshatch embossing folder from the Basics Embossing folders and a scalloped border die cut with the Scalloped Layers dies.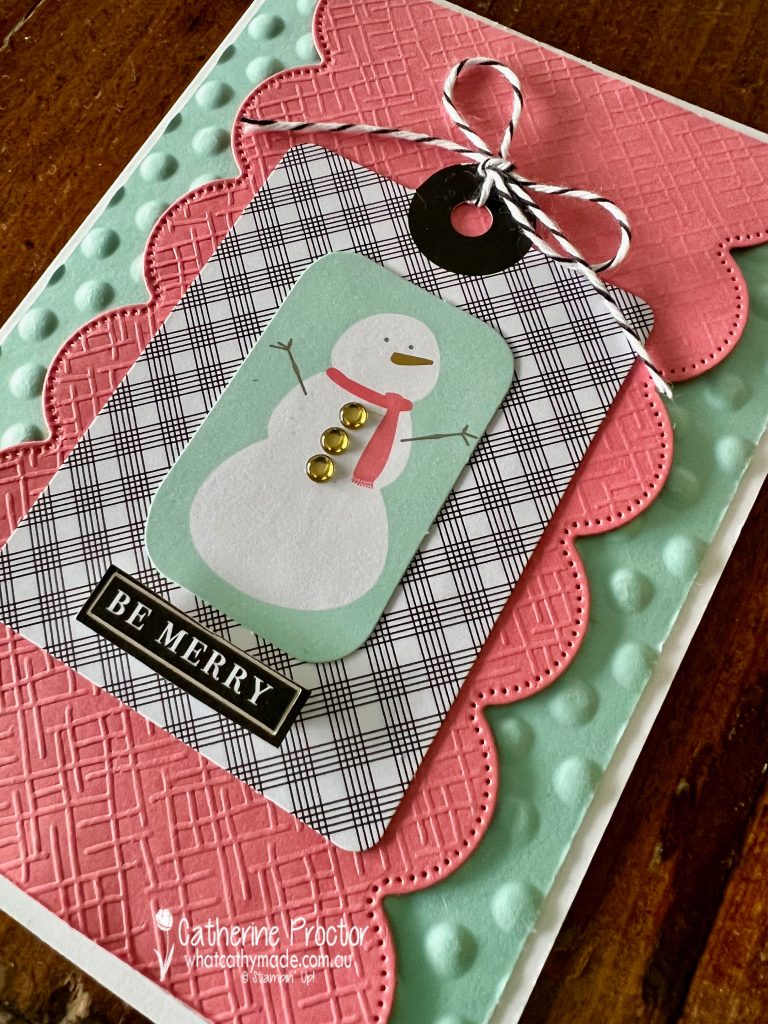 The floral Christmas card uses the same embossing folders and the Scalloped Layers dies to emboss and die cut Real Red and Flirty Flamingo card stock.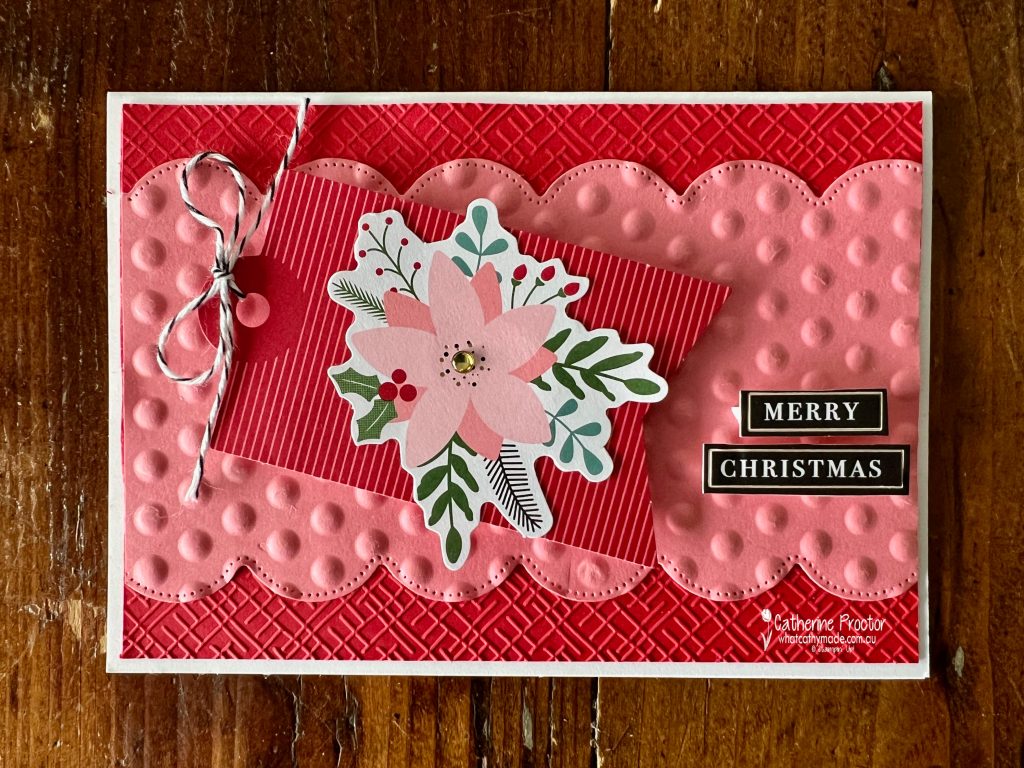 I love Flirty Flamingo and Real Red together!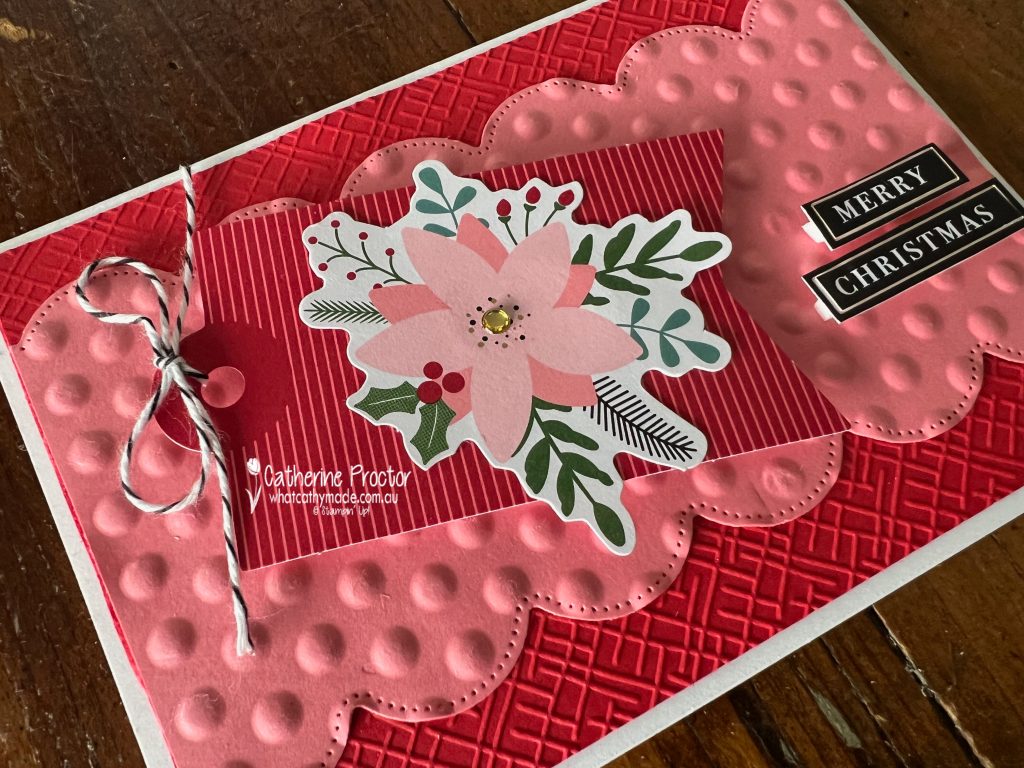 The rest of the elements on my cards are all from the Festive Tags kit.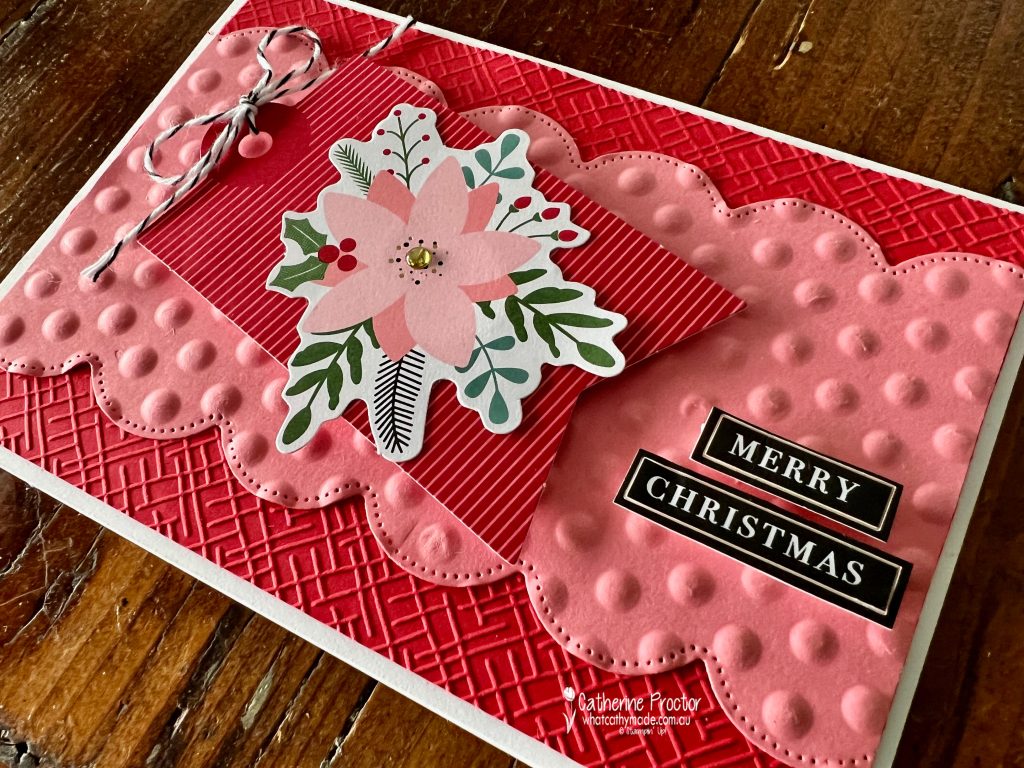 Some of the other Stampin' Up! Christmas kits also have stamp sets, acrylic blocks and ink spots included.
The Love, Santa Tag Kit makes very large tags and it has a fabulous stamp set too.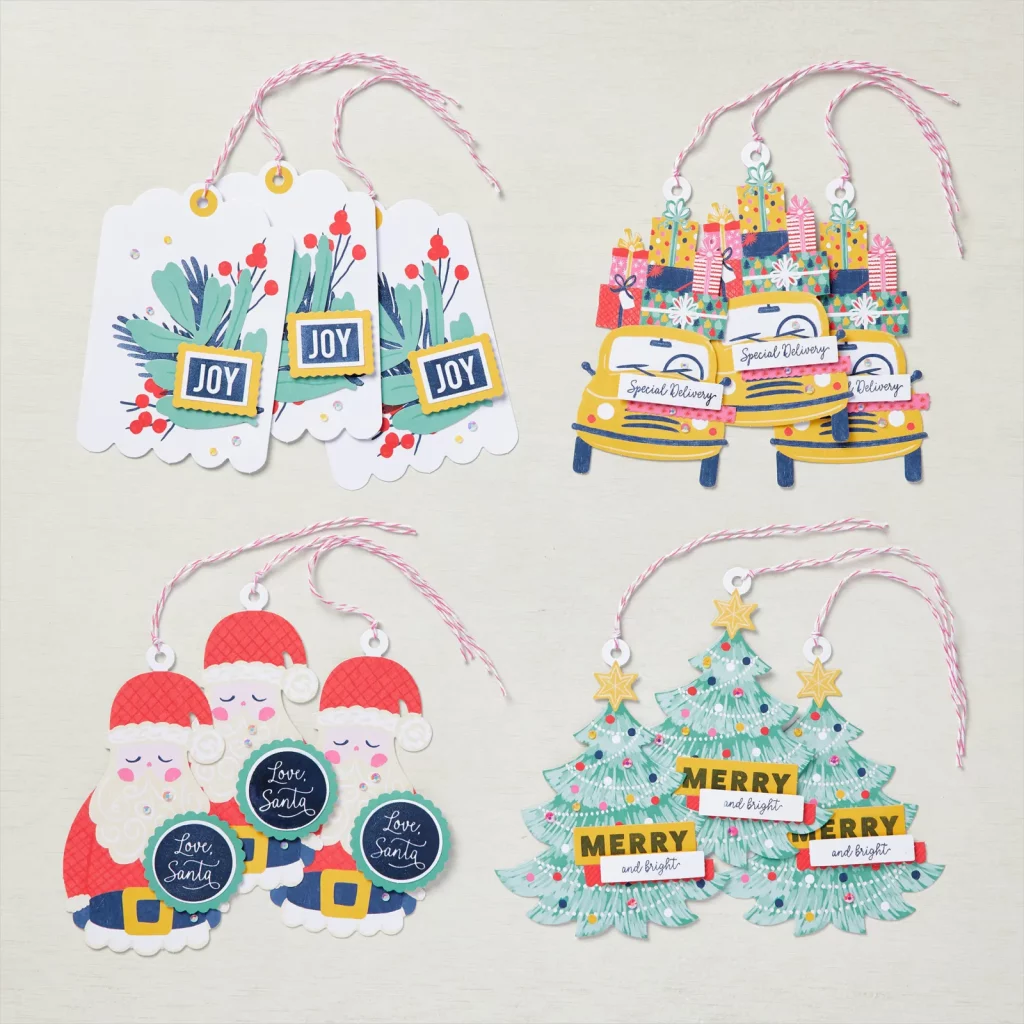 Here are variations on this kit I've previously shared – four cards using the tags, as well as another card with matching envelope using just the stamp set.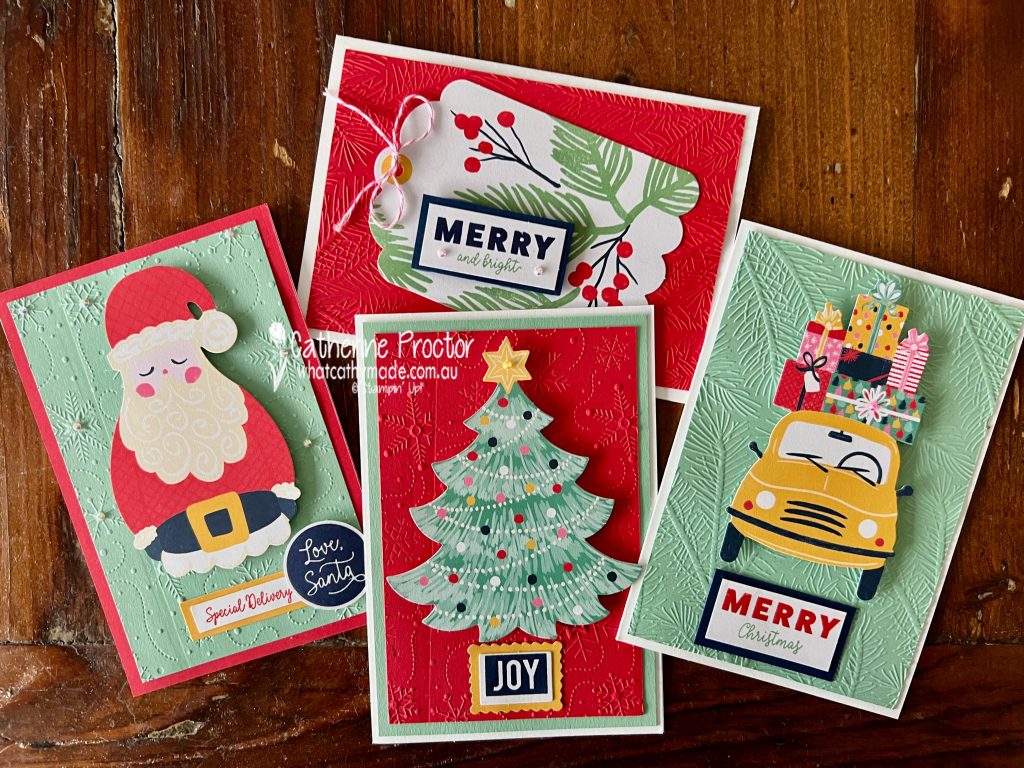 And here is the fabulous Christmas Whimsy card kit with its gold edged envelopes, stamp set and embellishments.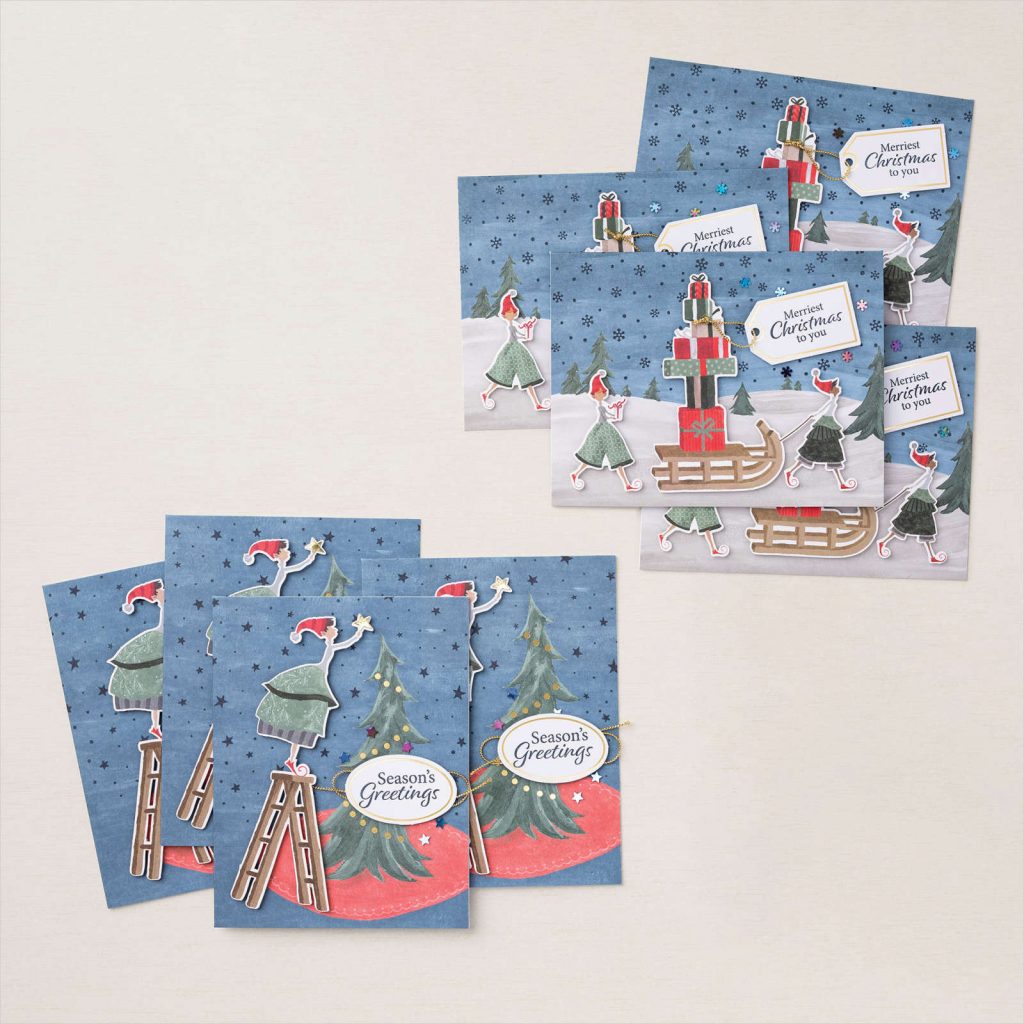 And here are my card variations – they only use the supplies included in the Christmas Whimsy card kit.
These are the other two Christmas kits, available online only. They both have stamp sets, acrylic blocks and ink spots included too.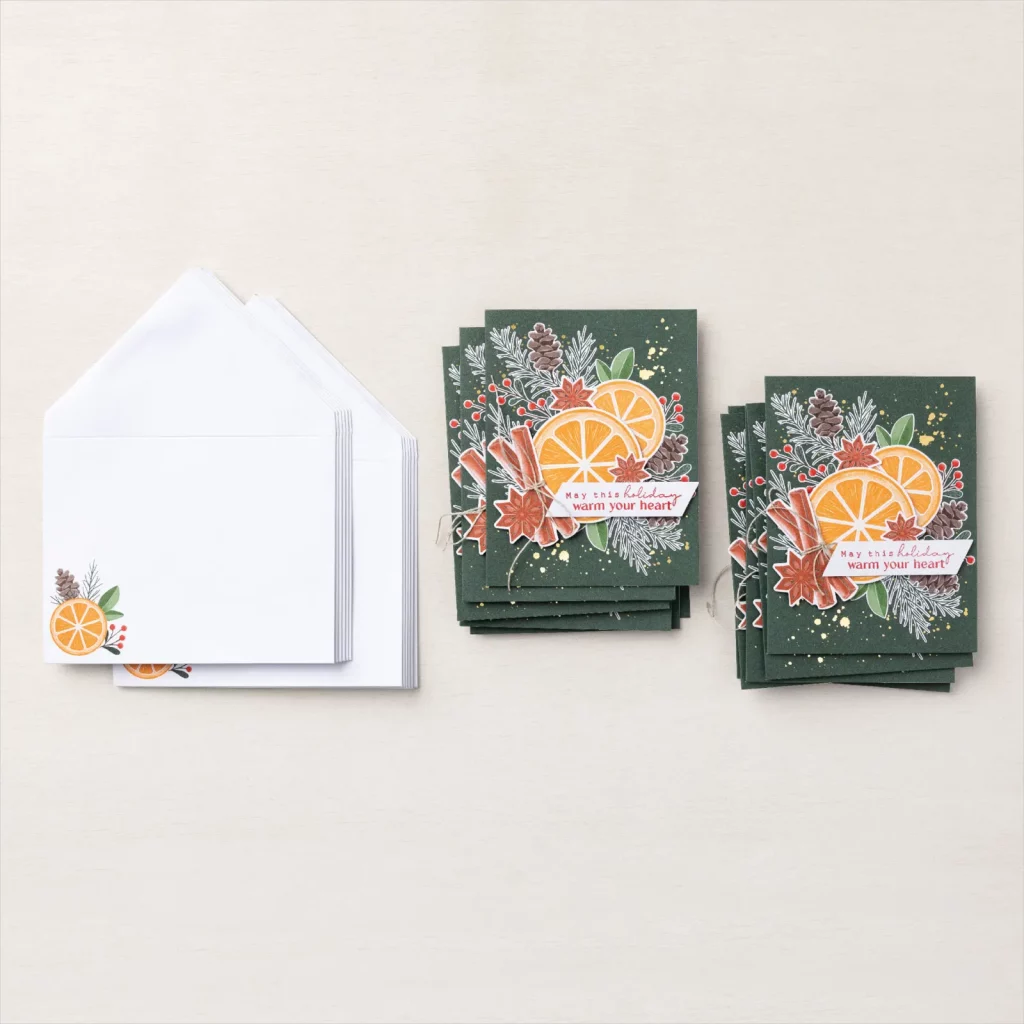 It's so fun and easy to get creative with the Stampin' Up! Christmas kits – don't forget to also use the stamps that come in the kits to create your own Christmas cards.
Now it's time to hop on over to our next participant, the lovely Rachel Woollard. I can't wait to see what Rachel has made this week.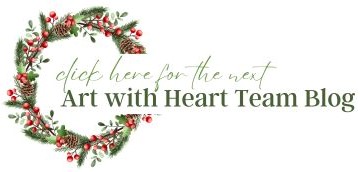 If at any time you find a broken link, you can find the complete list of all participants on Sharon's blog.
If you live in Australia, you can find and purchase these products in my Stampin' Up! Online Store.
I'll be back on Wednesday with the AWH Colour Creations blog where we will be showcasing Calypso Coral.
Wherever you are in the world, stay safe, stay calm … and keep on crafting xxx
Cath xx