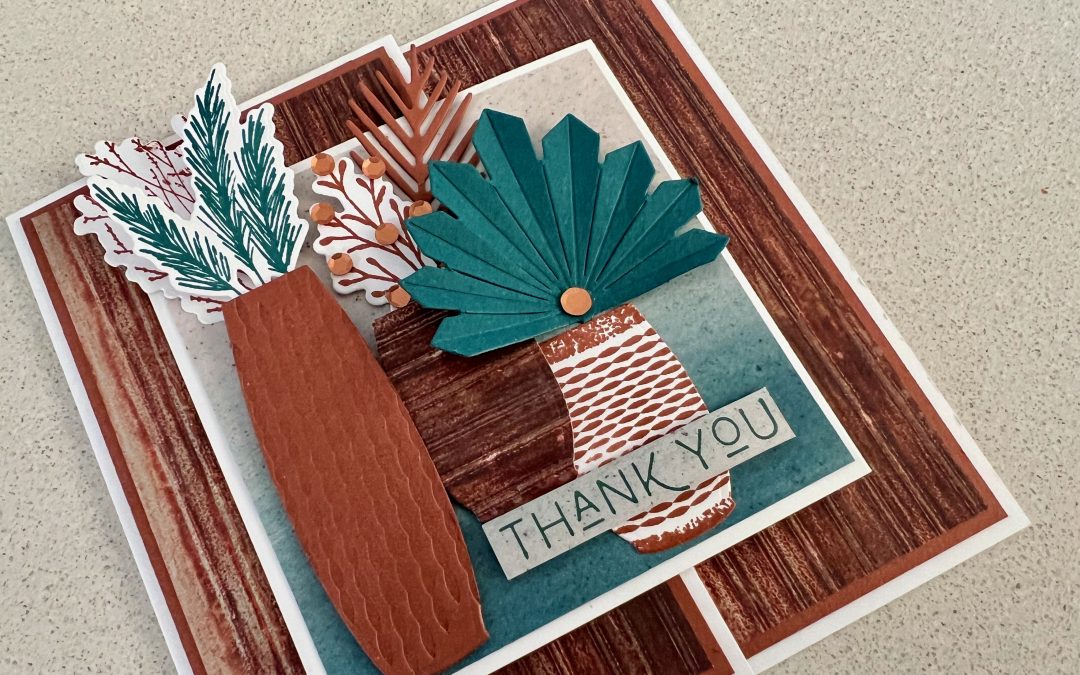 Welcome to week two of our Art With Heart 2023-24 Colour Creations blog hop!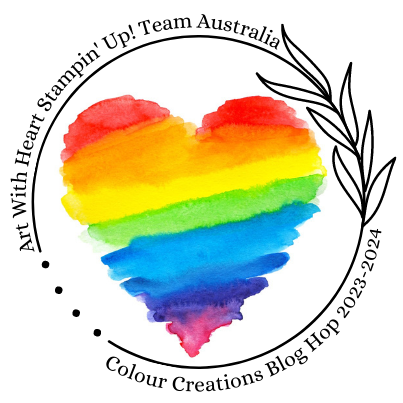 This week we are showcasing another brand new 2023-25 In Colour: Copper Clay. Copper Clay is a rich copper brown, similar to the 2020-2022 In Color, Cinnamon Cider.
Here's how Copper Clay compares to the current Stampin' Up! browns, oranges and other neutral colours. It has red and pink undertones, which is why I've included Cajun Craze and Calypso Coral in this chart.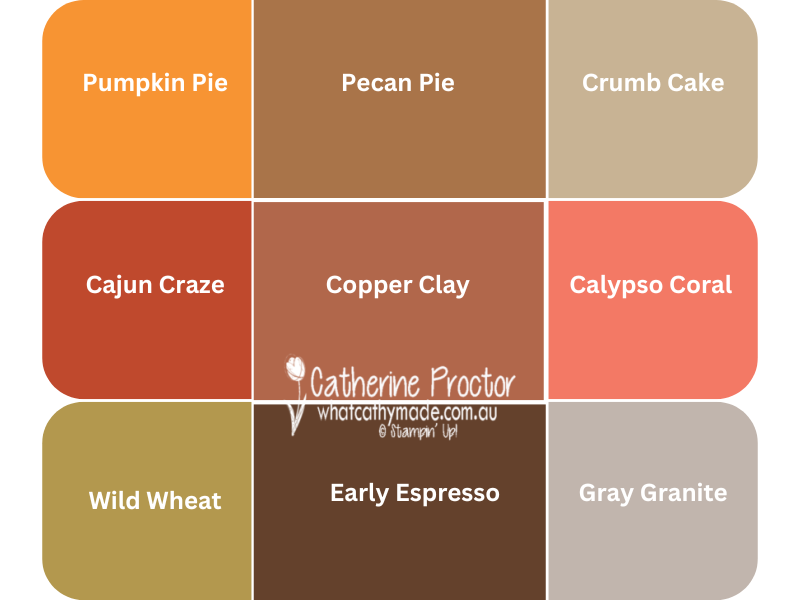 For my Copper Clay card today I couldn't resist using products from an exciting new suite called the Earthen Elegance Suite Collection.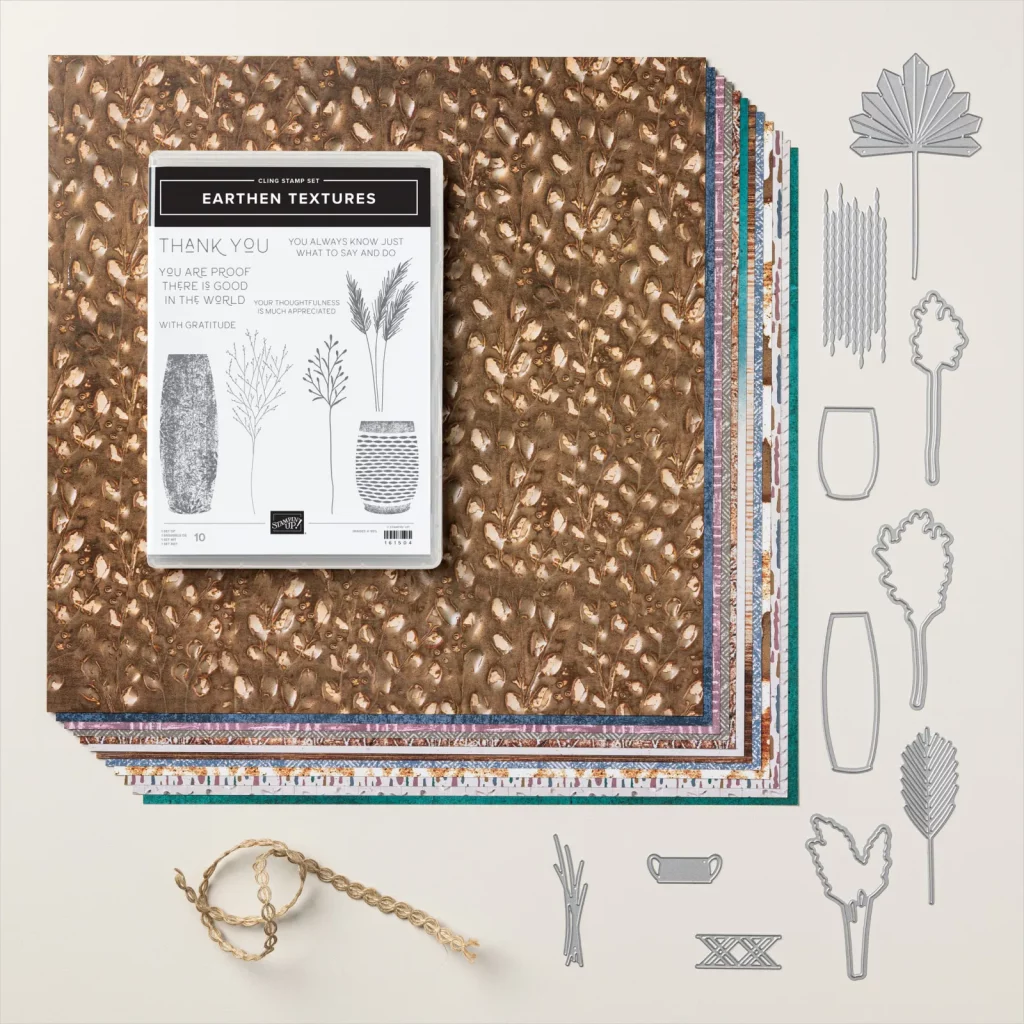 Copper Clay is an earthy terracotta colour and its complimentary colour on the colour wheel is teal, which is why Pretty Peacock works so well with Copper Clay. I've also added a touch of Gray Granite (in the DSP pattern) to my card and it has a Basic White card base.

My overlapping fancy fold card really is one of the simplest fancy fold cards you can make. It's basically two single fold cards of different sizes with their bases adhered together and their spines facing in opposite directions, making the front flaps overlap.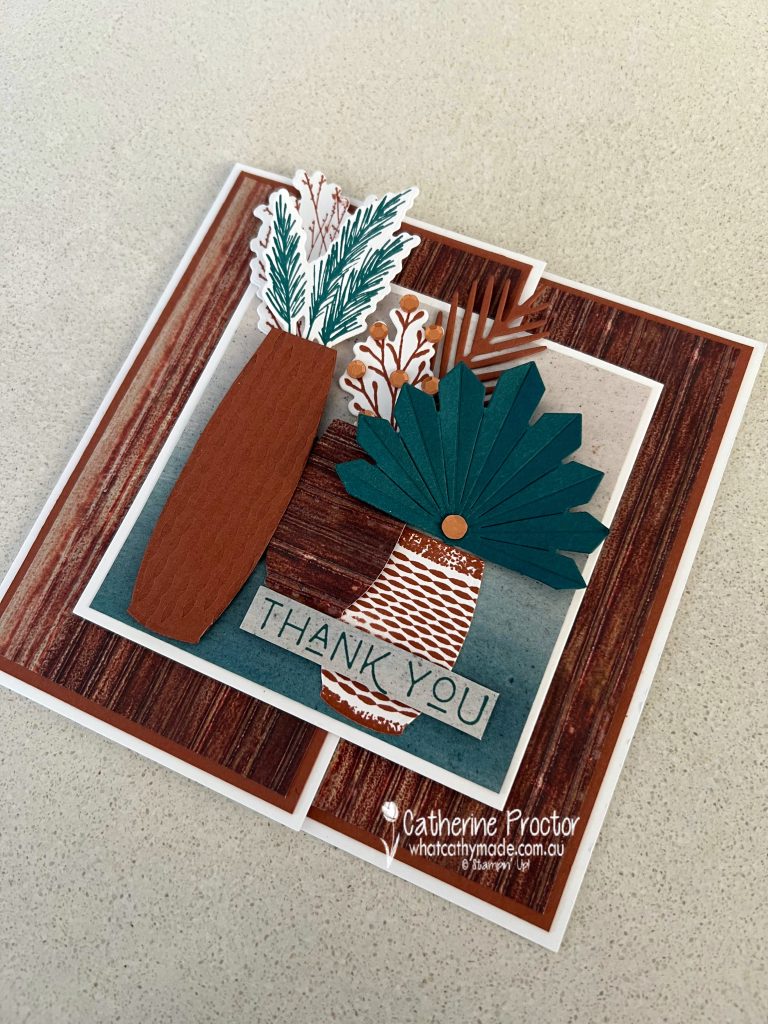 You can make this type of fancy fold in so many different sizes and shapes – here's the template I've created for the card base I've used today. Add as many layers as you want – simply subtract 5 mm from the top and side measurements of each additional layer.
The front of my card has a layer of Earthen Elegance DSP (9.5 x 9.5 cm), decorated with a trio of vases and pots.
The tallest pot on left was embossed and die cut using dies from the Earthen Textures dies
The middle pot is die cut from the same Earthen Elegance DSP pattern I've used on the card base and left flap
The right pot is stamped in Copper Clay ink on Basic White card stock and die cut using a pot die – both stamps and dies from the Earthen Textures bundle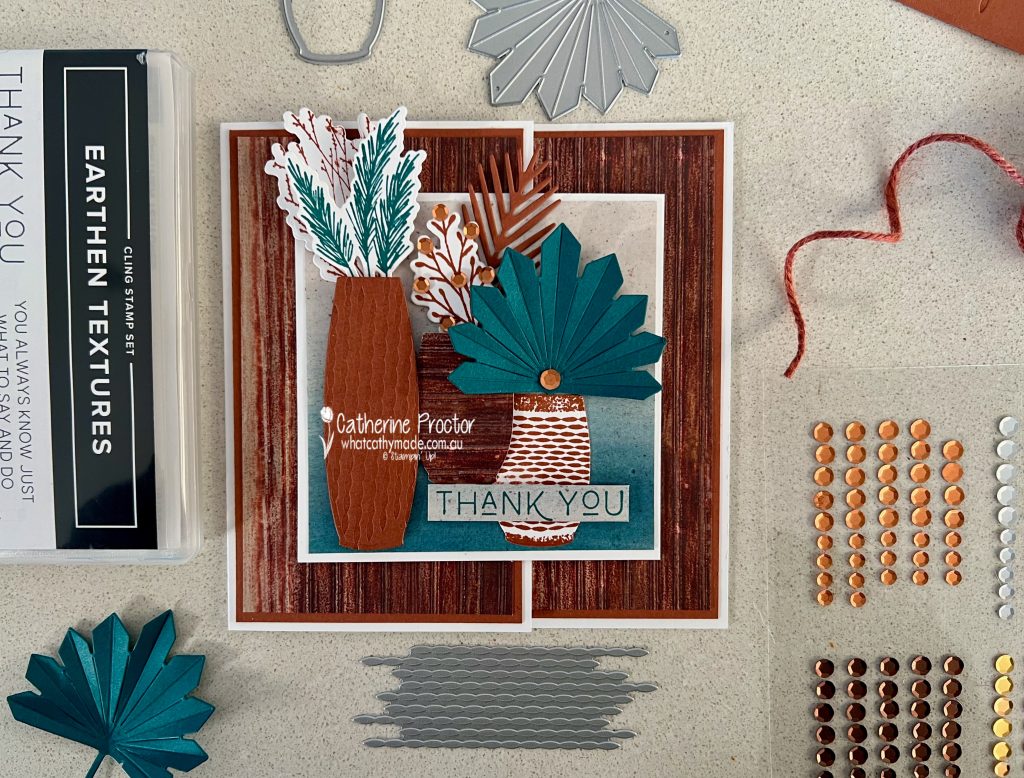 In the photo below, you can see two of the Earthen Textures dies in greater detail.
The die on the left embosses the card stock, but does not cut it – I used this die to add texture to the tallest vase. The die on the right cuts and scores fold lines in a palm (not sure if this is a Chinese fan palm or a sun cut palm leaf?) – you fold along these scored lines with your fingers to add dimension.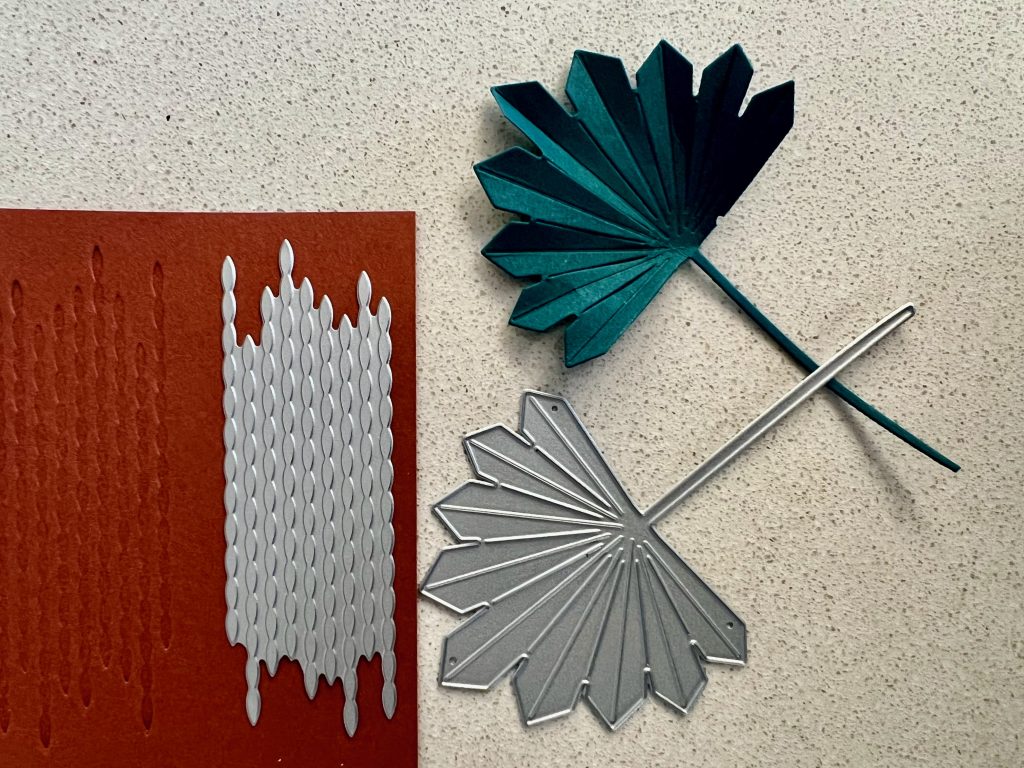 Here's the card photographed from different angles so you can see how the fancy fold opens up. When laid flat and closed…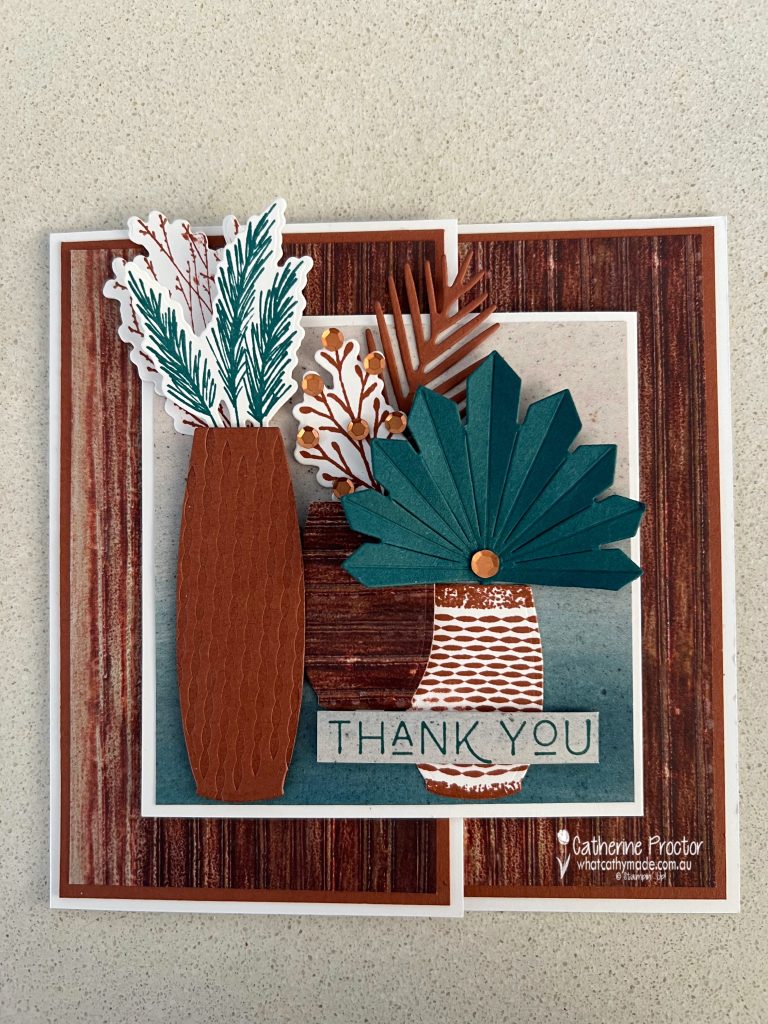 Right front flap opened…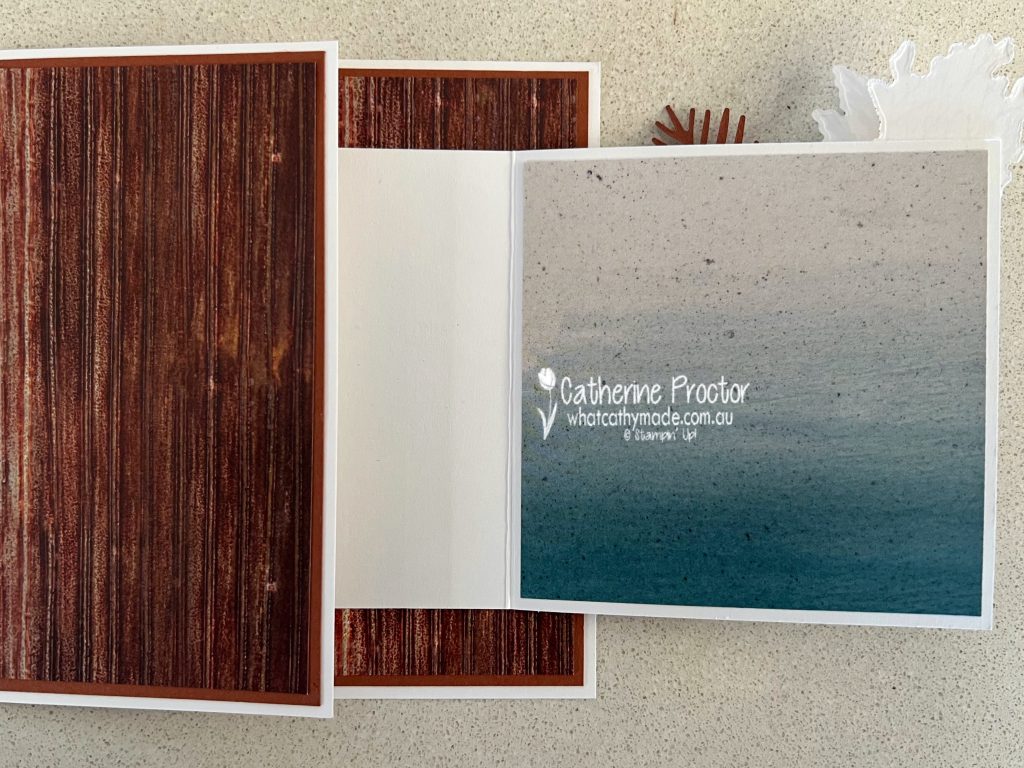 Fully opened up…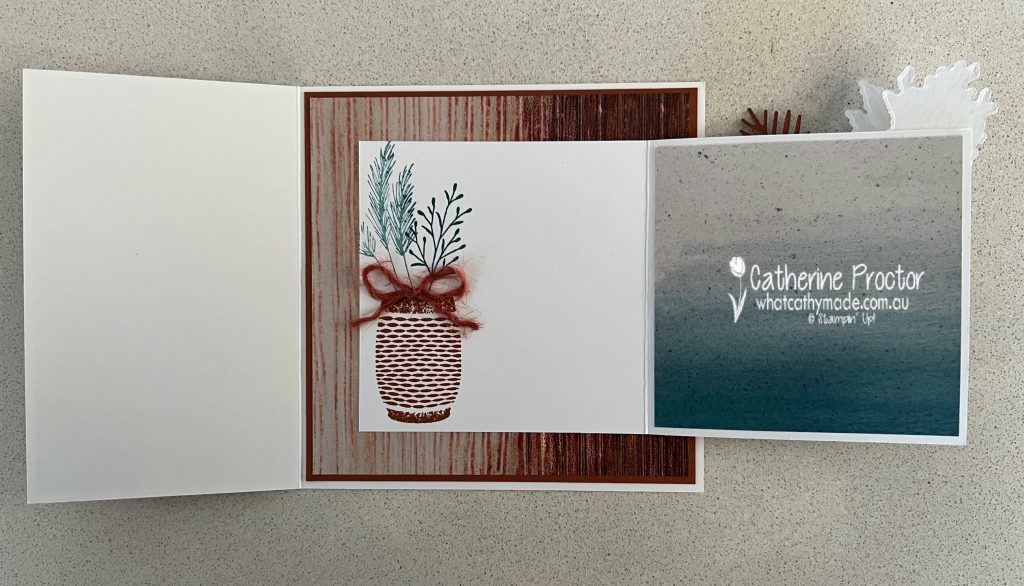 I've used the Copper Clay 2023–2025 In Color Jute Trim inside the card – I simply cut this jute to length, unraveled it and tied one strand into a bow.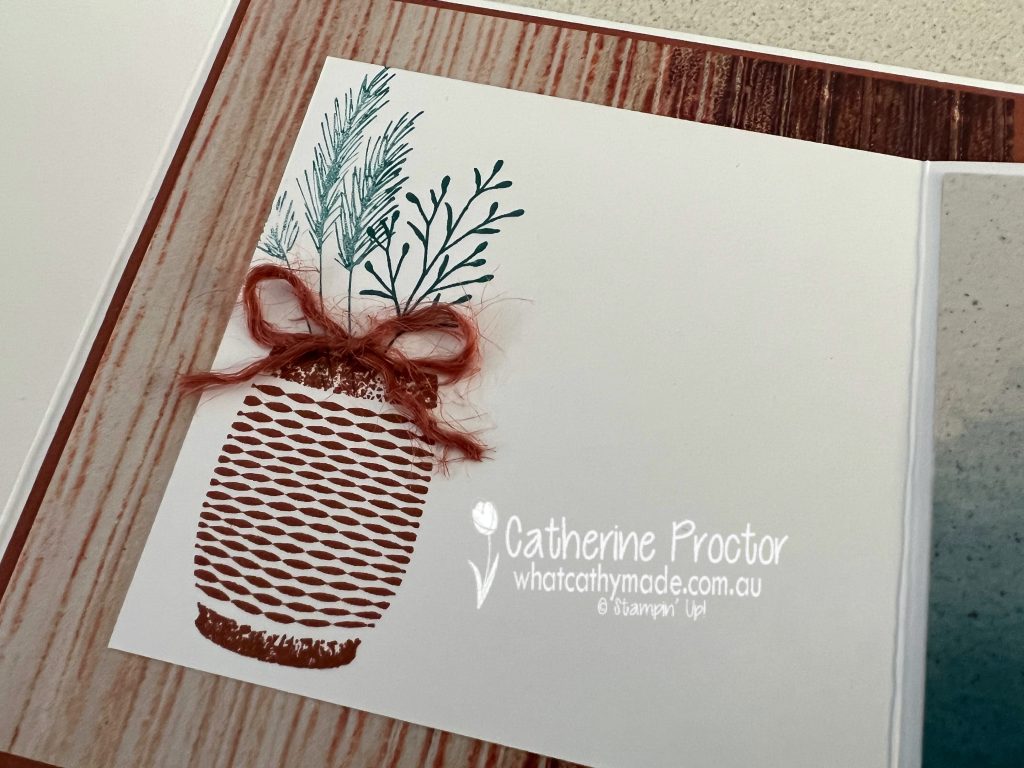 The sentiment on the front of the card is from the Earthen Textures stamp set, stamped in Pretty Peacock onto the same Earthen Elegance DSP design that is on the front of the card.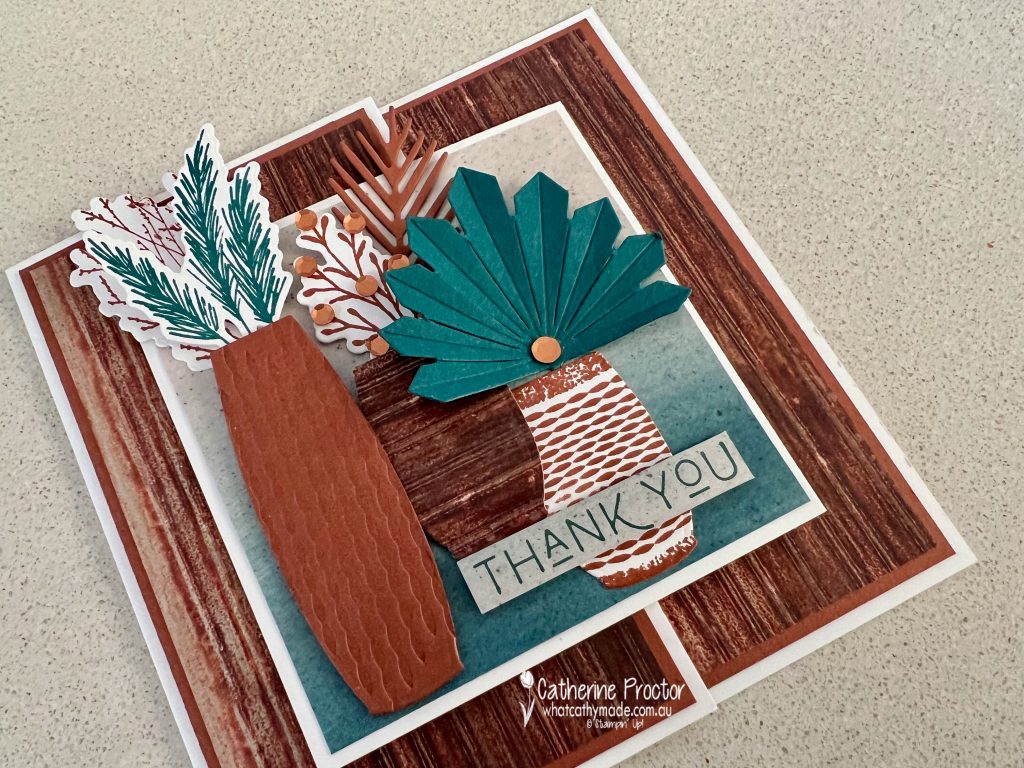 Did you also notice the copper sequin embellishments on the front of my card? These are from the new Neutrals Adhesive-Backed Sequins, especially useful for cards using neutral colours.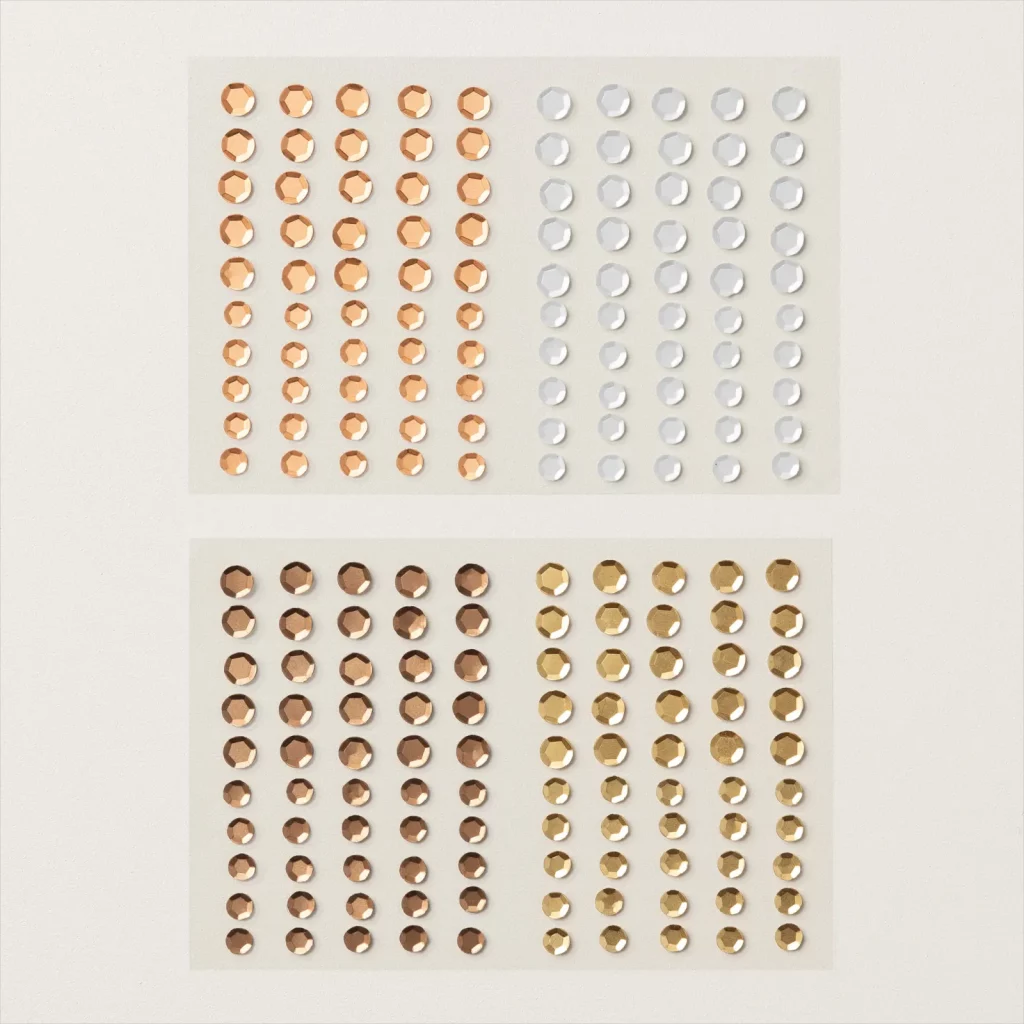 Now it's time to hop on over to our next participant, the lovely Andrea Sargent – I can't wait to see what Andrea has made this week!
If at any time you find a broken link, you can find the complete list of all participants below.
Catherine Proctor – you are here!
We'll be back next Wednesday, May 17, with another new 2023-24 In Colour, Moody Mauve!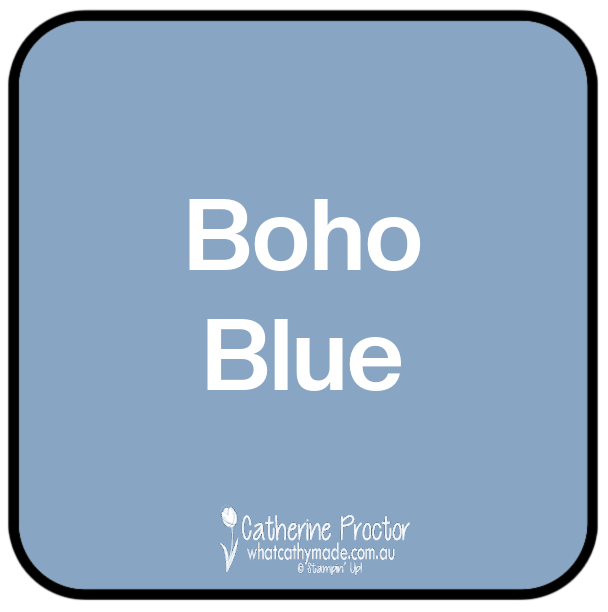 I hope you can join us then.