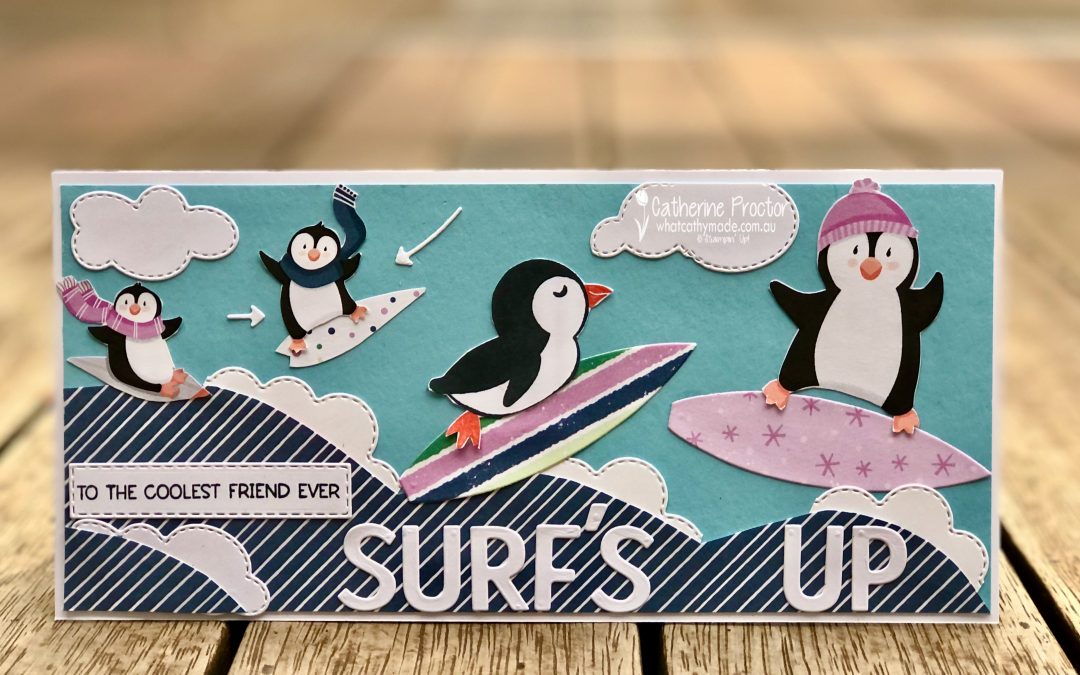 Hello to all my crafting friends! I'm back with another entry for the "G'day Fri'yay' Card Making Challenges" Facebook group, a fortnightly Card Making Challenge with Aussie Themes.
The theme for this challenge is "Surf's UP!". My husband and my sons are all obsessive surfers so I have a stack of surfing stamps and have made many a surfing card in my time, however, for this challenge I wanted to create a surfing card using non-surfing craft products.
Is it just me who gets a kick out of the idea that you might see penguins dressed in scarves and beanies out in the surf?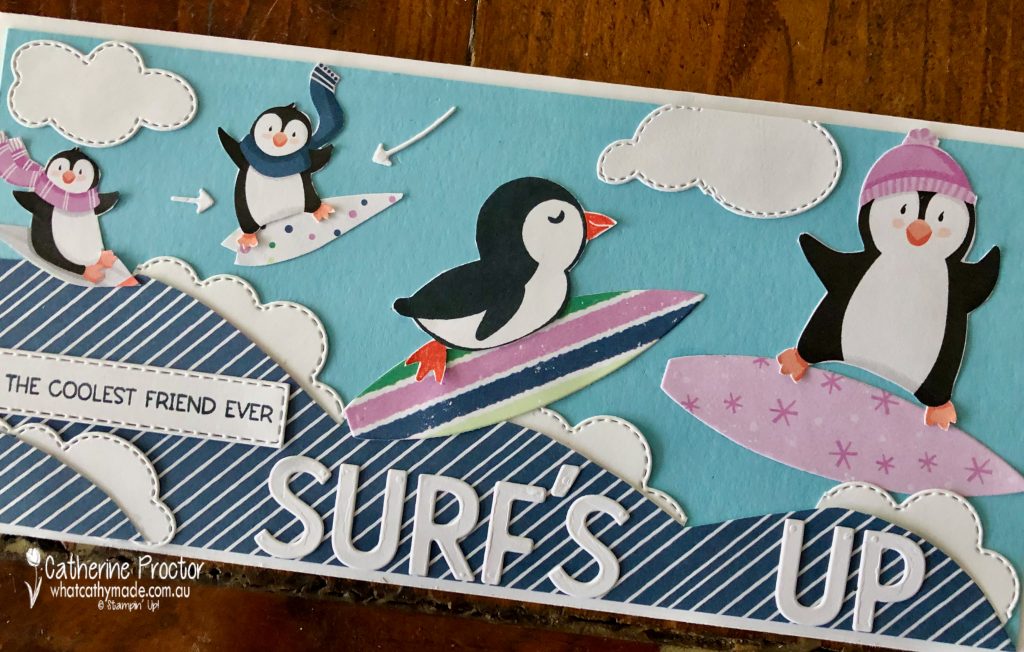 I know surfing is not the first thing that might spring to mind with the FREE SALE-a-bration DSP Penguin Playmates, but the stance and movement of these penguins reminded me of the way surfers hold their bodies while surfing.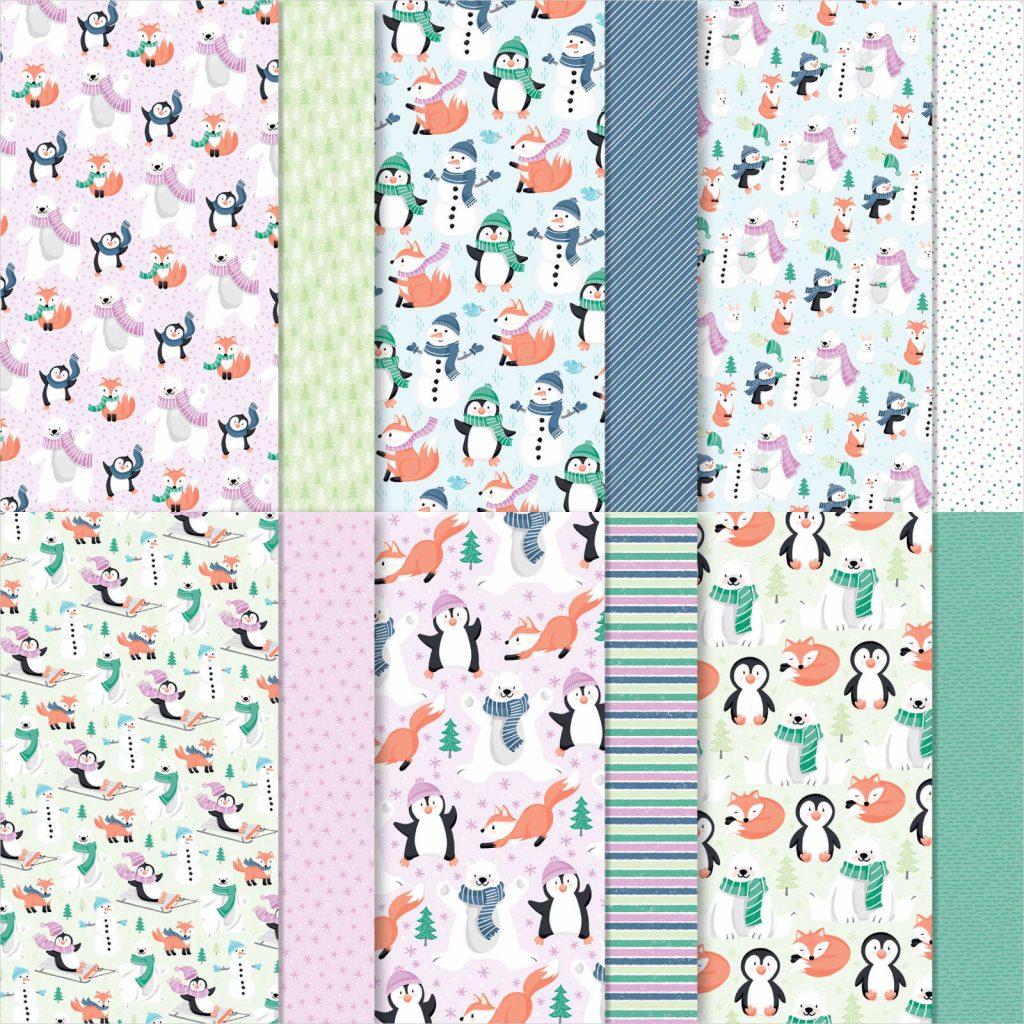 The Misty Moonlight and white striped DSP was used make waves, with one of the Basic Border dies cut into smaller pieces to create whitewash foam on the edge of the waves.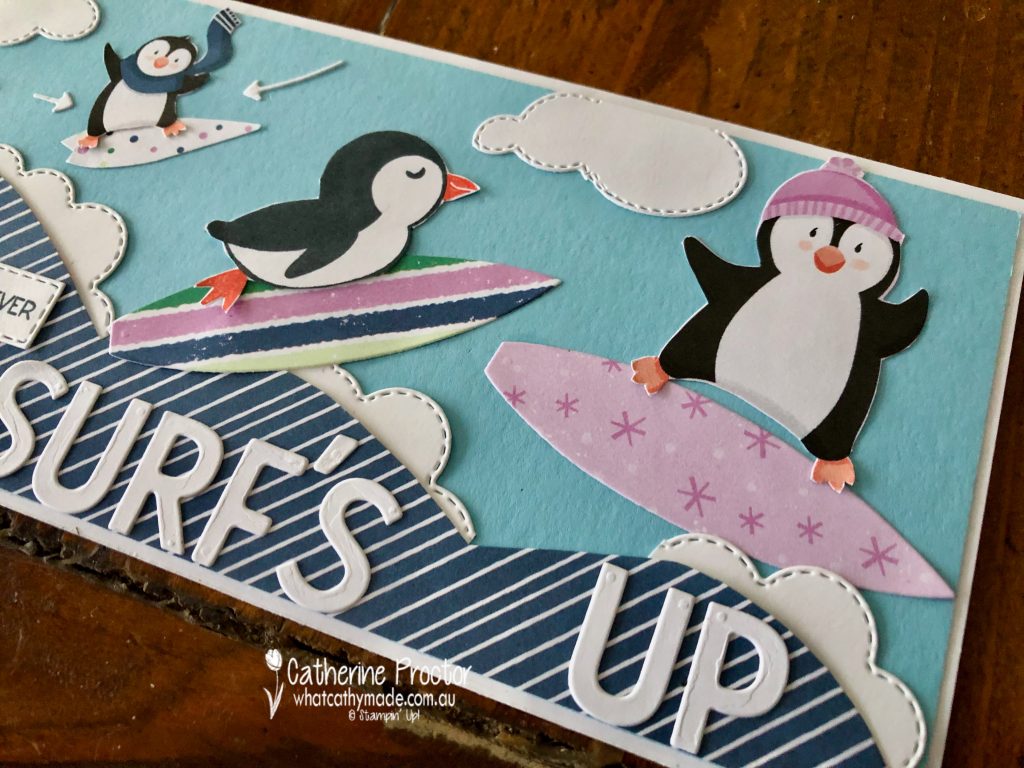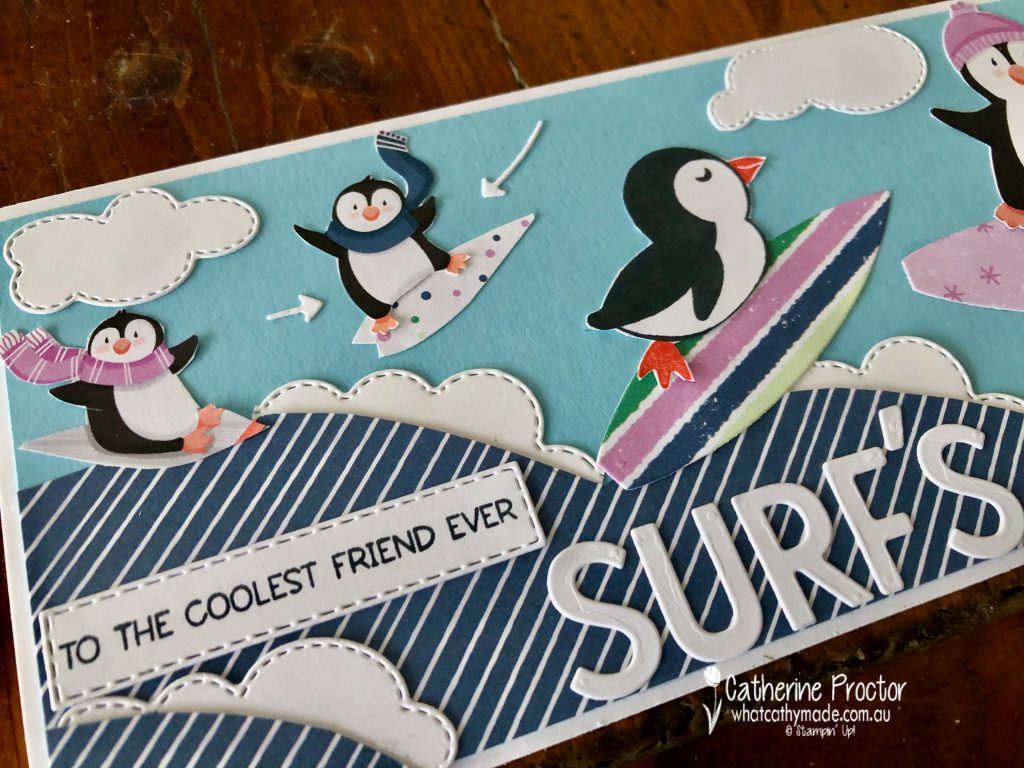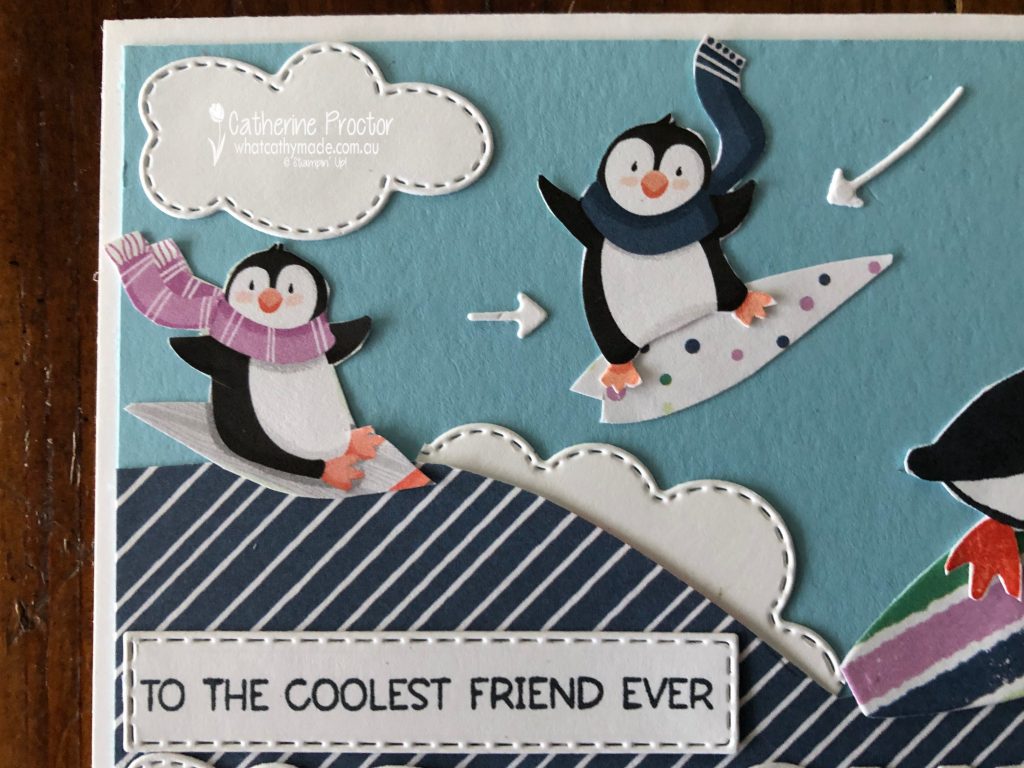 Playful Alphabet dies form the "Surf's Up", leaving you in no doubt that, believe it or not, these penguins are actually surfing, not skiing. I had so much fun making this card and I hope my surfing penguins put a smile on your face too!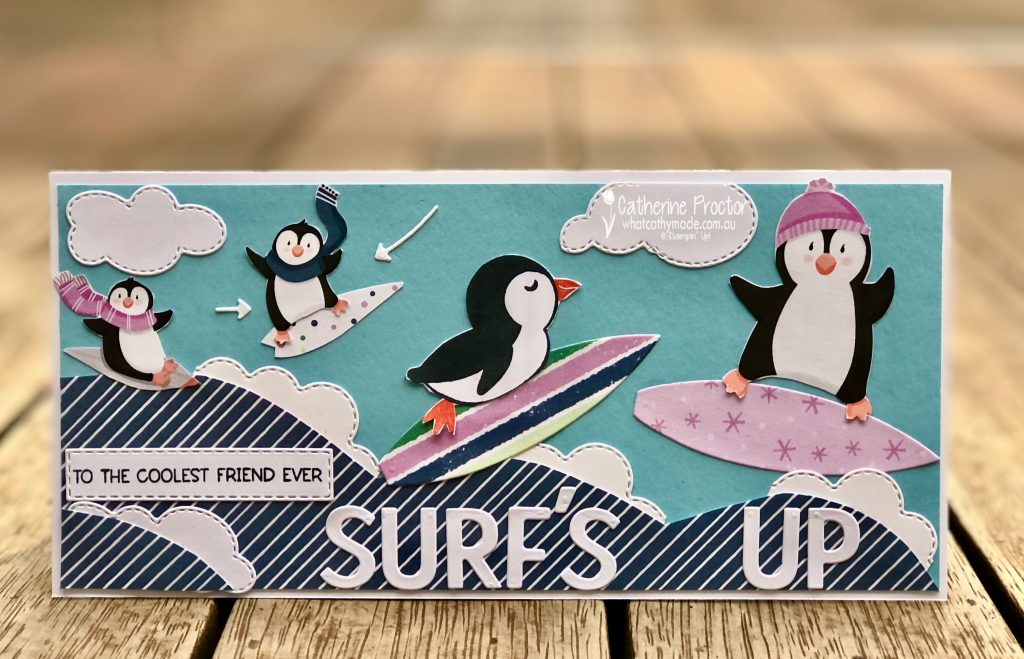 Thanks for visiting my blog today. I'll be back tomorrow with some more Heart of Christmas inspiration and on Wednesday our weekly AWH Colour Creations Showcase – we are creating projects with Crushed Curry this week. 
When you shop online in my Stampin' Up! Online Store don't forget to use my monthly Host Code (if your order is between $50 – $250) and I will send you a thank you gift the following month. If your order is over $250 don't use the host code because you will qualify for your own stamping rewards.
My August Host Code is AHQUWNVQ and it is valid until midnight August 31.
In the meantime, wherever you are in the world, stay safe, stay calm … and keep on crafting xxx