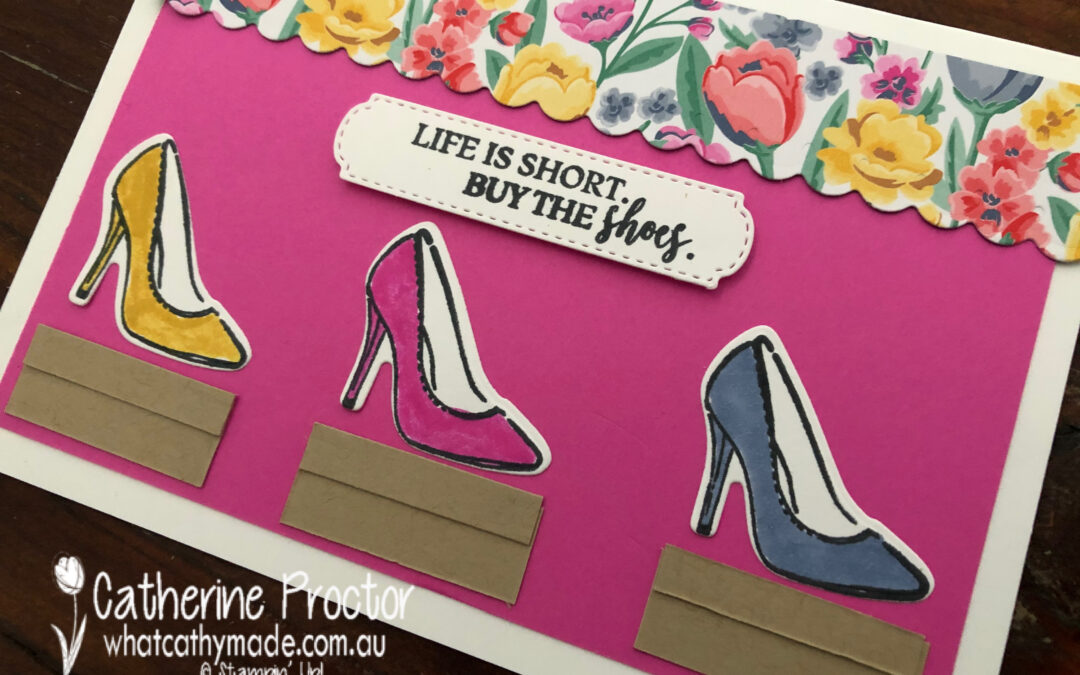 July is a big birthday month in our family – my dad, brother, 2 nieces and 2 nephews all have their birthdays in July! One of the big birthdays last month was my niece's 21st and because I wasn't able to see her in person I made a special card to celebrate her special birthday.
She is super sporty but also very girly. Like most 21 year old girls she loves clothes and shoes, which is why I thought the Dressed To Impressed stamp set would be the perfect set to use for her card.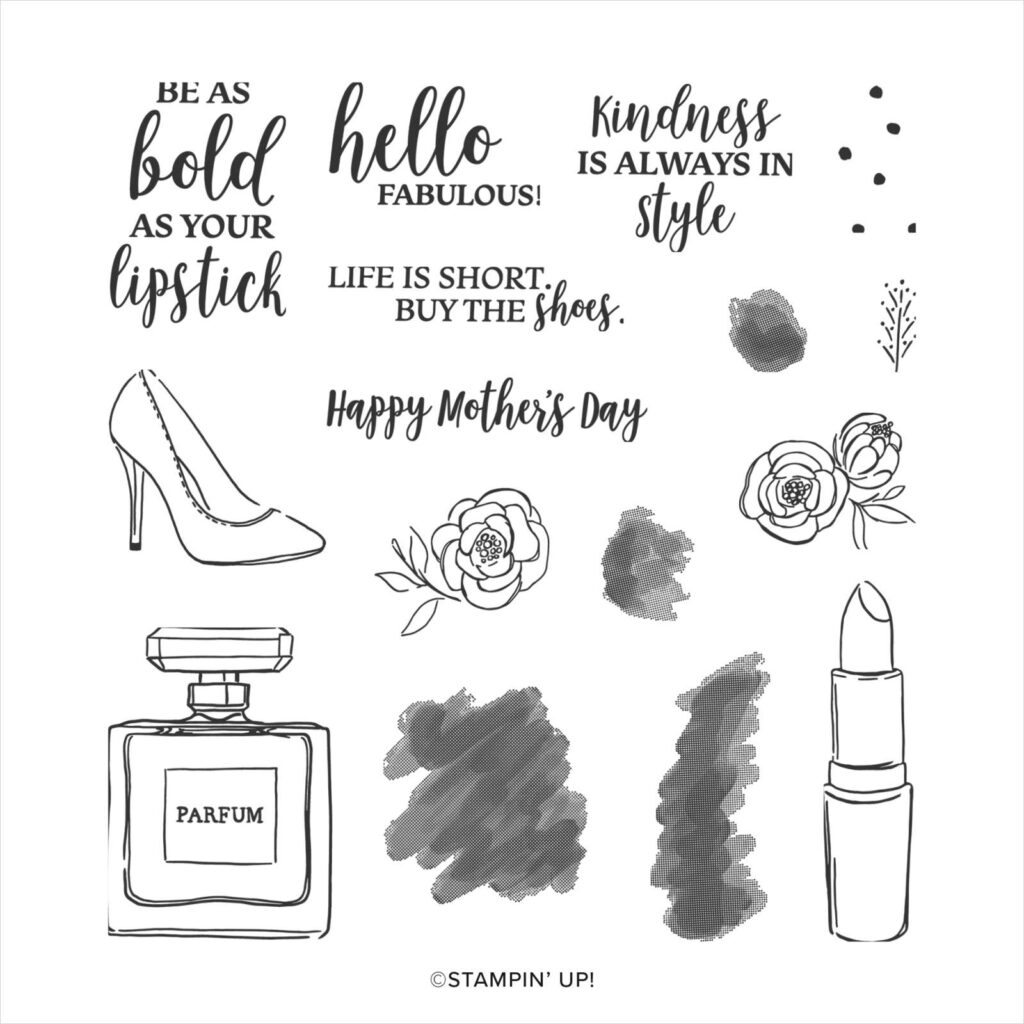 The co-ordinating All Dressed Up dies were also just perfect because we gave her a gift card for her birthday and this die set has a die to create a little bag which is big enough to fit a gift card.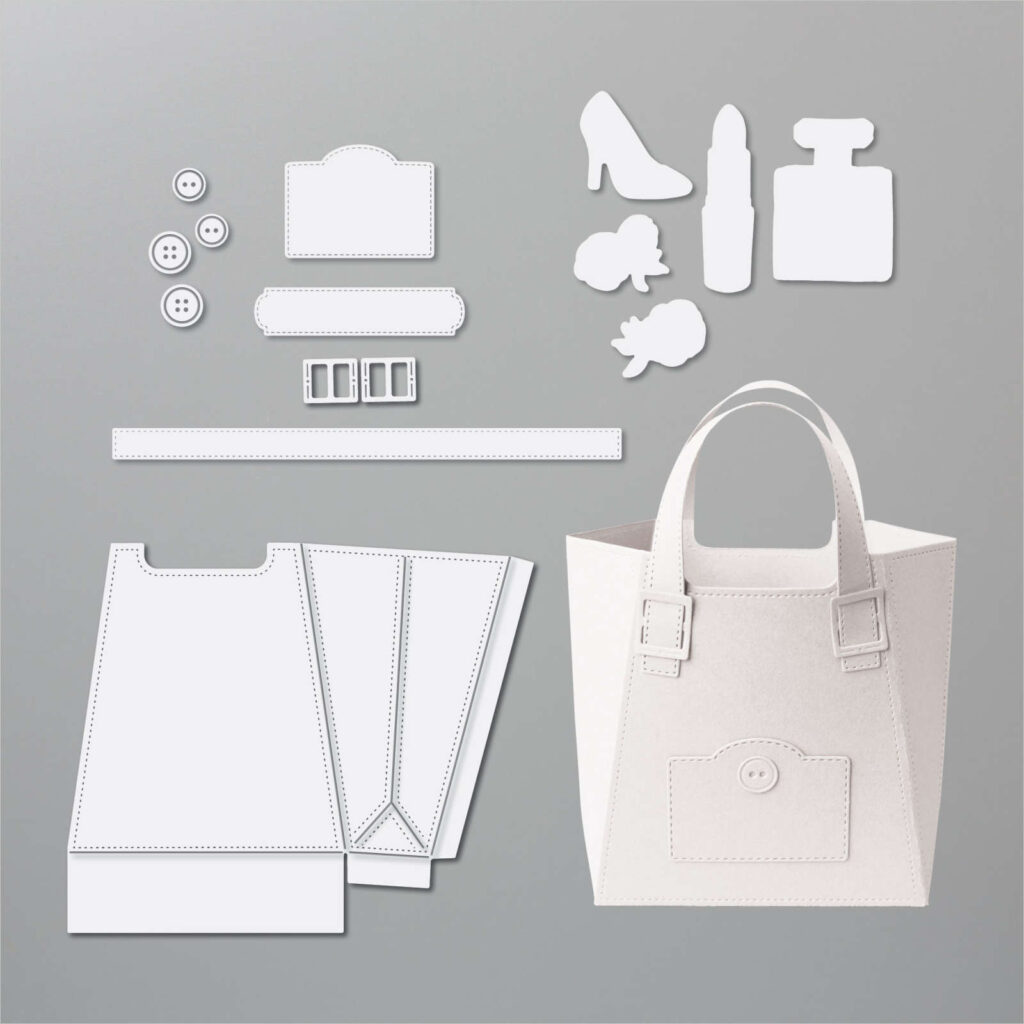 I haven't used the brand new hot pink, Magenta Madness, very much yet but I love it in this card. The shoes are coloured in using a Bumblebee marker and Magenta Madness and Misty Moonlight blends before cutting out with the co-ordinating shoe die.
The shoe boxes are easy to make using scraps of crumb cake cut down to size with the Stampin' Up! paper trimmer.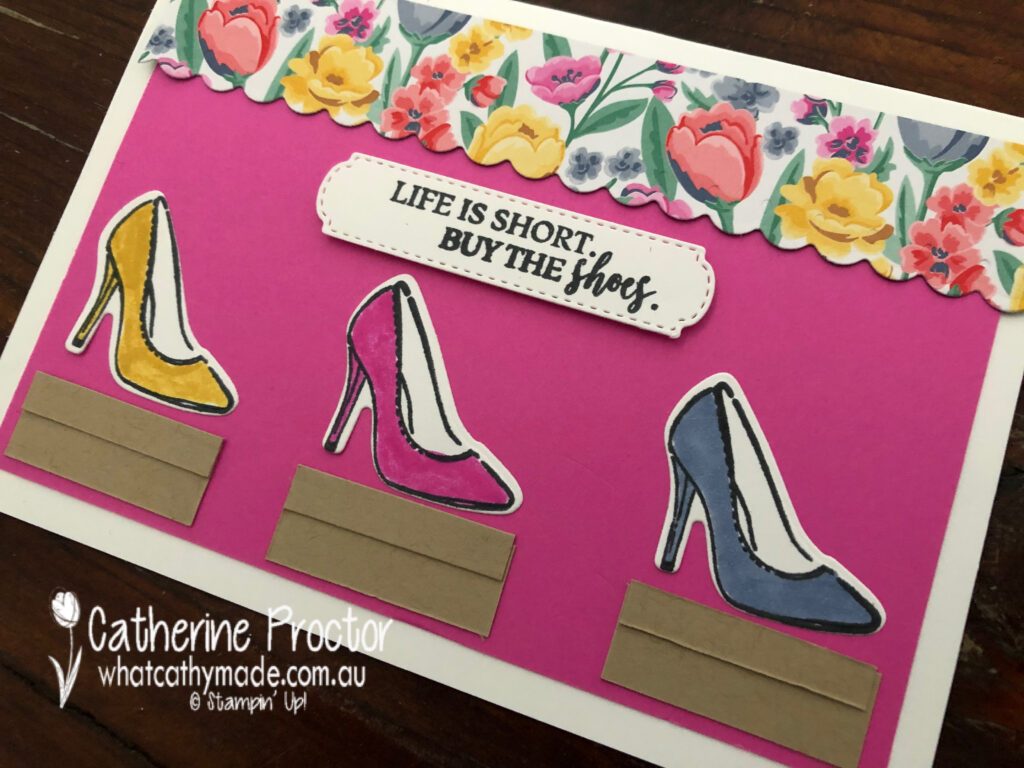 This gorgeous floral paper is from the Flowers for Every Season 6×6 DSP pack and I also used it to make the gift card mini bag holder. There is a die for the bag handle and cut this out of Magenta Madness to match the card – can you see the cute stitched edging on the bag and the handle?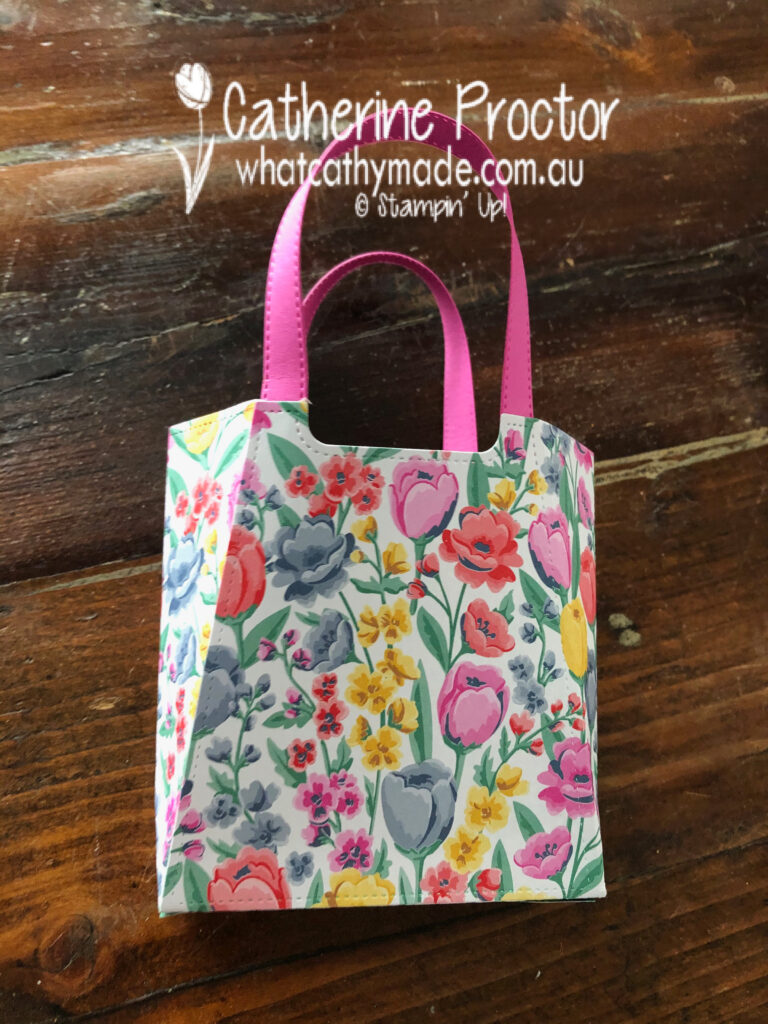 And how great is the "Life is Short. Buy the shoes" sentiment? I'm sure my niece will be using our gift card to buy some shoes very soon!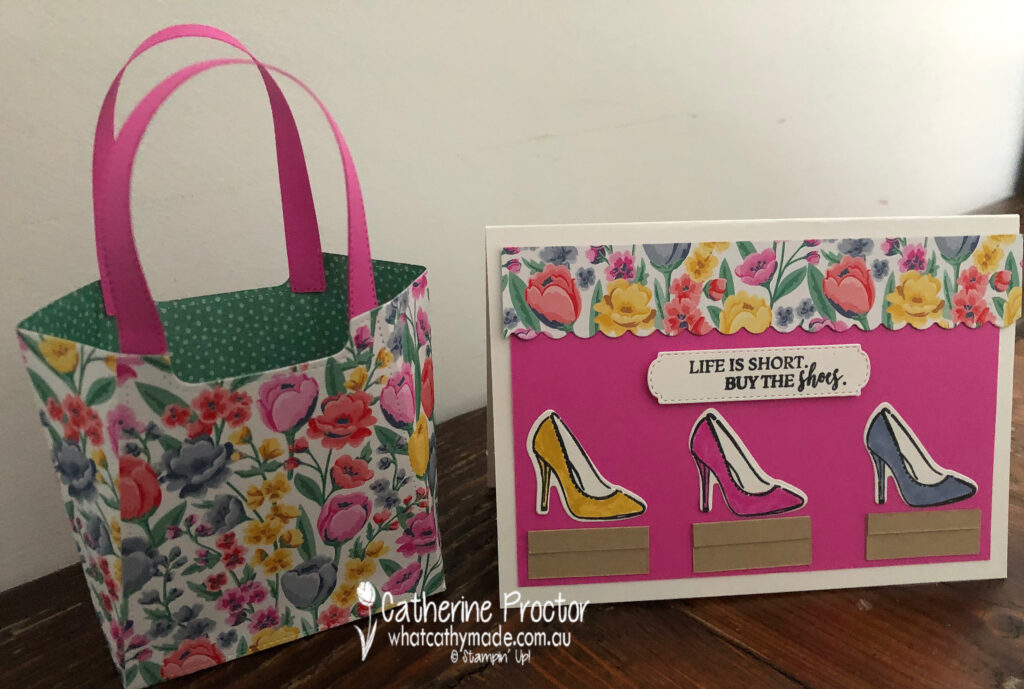 I'll be back to share some colour inspiration on Wednesday but in the meantime to purchase any of the products featured in today's post, simply click on the product links below.
Product List
If you'd like me to post you your very own copy of the August-December Mini Catalogue (AKA the holiday catalogue), 2020-21 Stampin Up! Annual Catalogue, the 2020-21 Beginners Brochure, or to simply find out about more about Stampin' Up! contact me.
Dont forget the August-December Mini Catalogue goes live tomorrow morning and you can order from it then. There are so many wonderful new products to create with in the catalogue this year.
Wherever you are in the world, stay safe, stay well, stay calm…and keep on crafting xxx