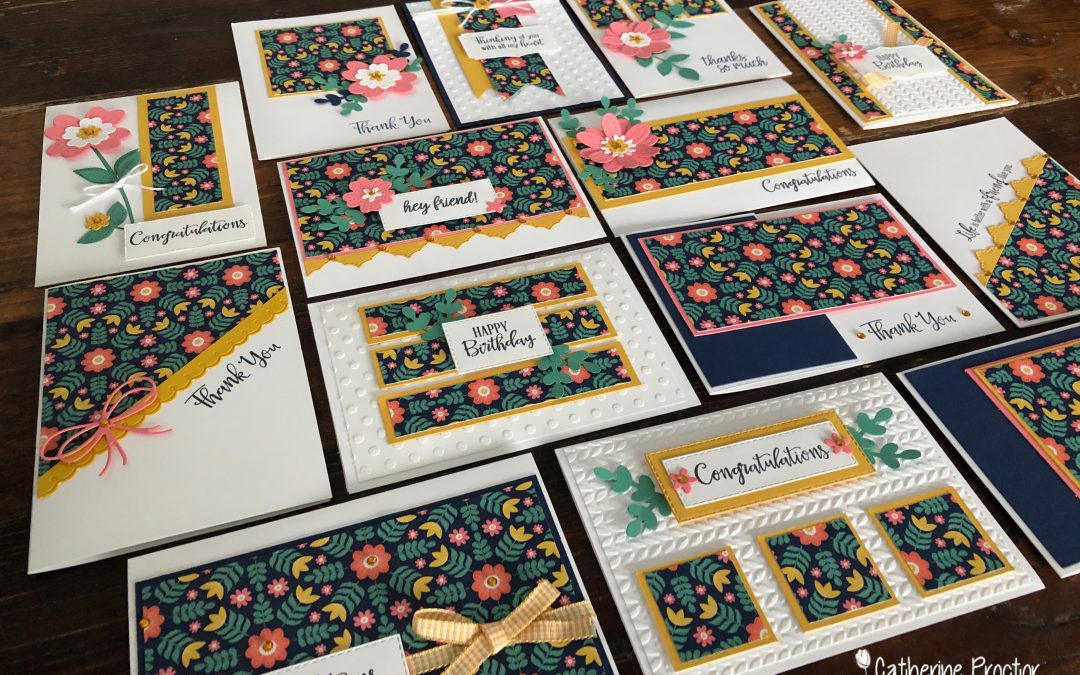 Welcome to week 7 of our 2021-22 Colour Creations blog hop! We are showcasing Bumblebee, a 2020-22 InColour.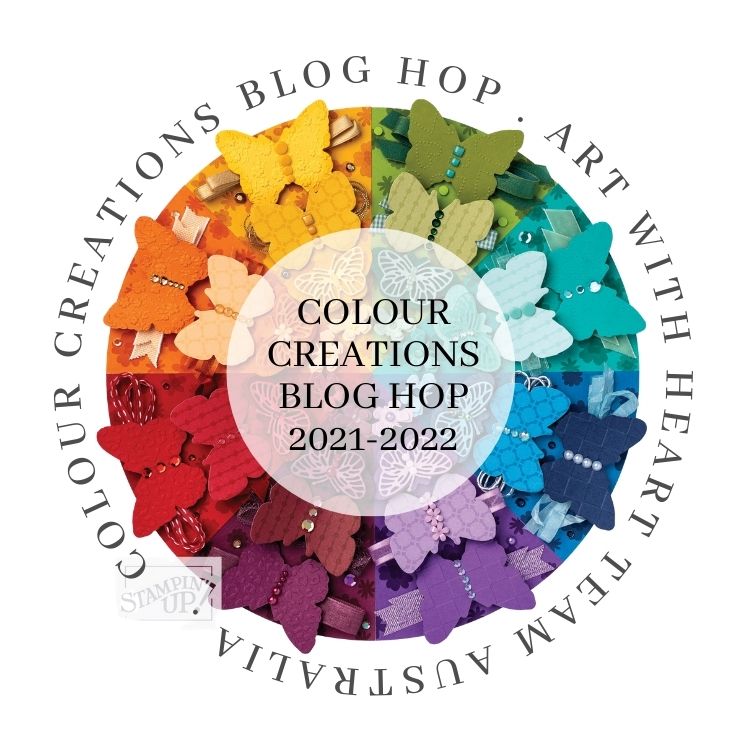 Have you ever made a one sheet wonder? I've never made one before but as Stampin' Up! has nine different packs of DSP on sale at the moment I thought it was a great opportunity to show just how far you can make your DSP go!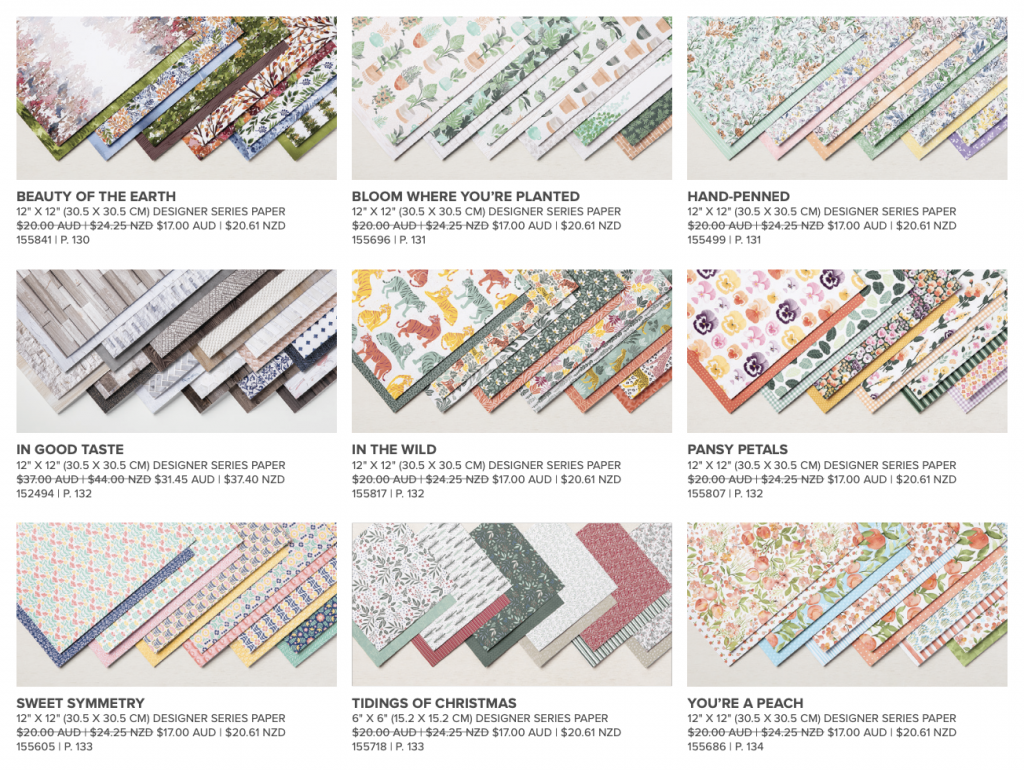 There are lots of different templates for one sheet wonders for both 12×12 and 6×6 papers – just take a look on Pinterest or Google "One Sheet Wonder Template". This is the template I used to cut my 12×12 DSP.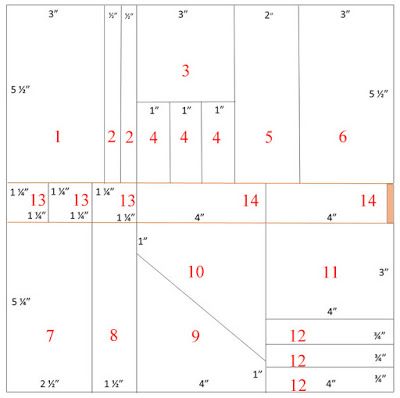 Because we are showcasing Bumblebee this week I chose this design from the Sweet Symmetry Designer Series Paper. Isn't it pretty? Its colour combination pairs Bumblebee with Night of Navy, Flirty Flamingo, Just Jade and Basic White.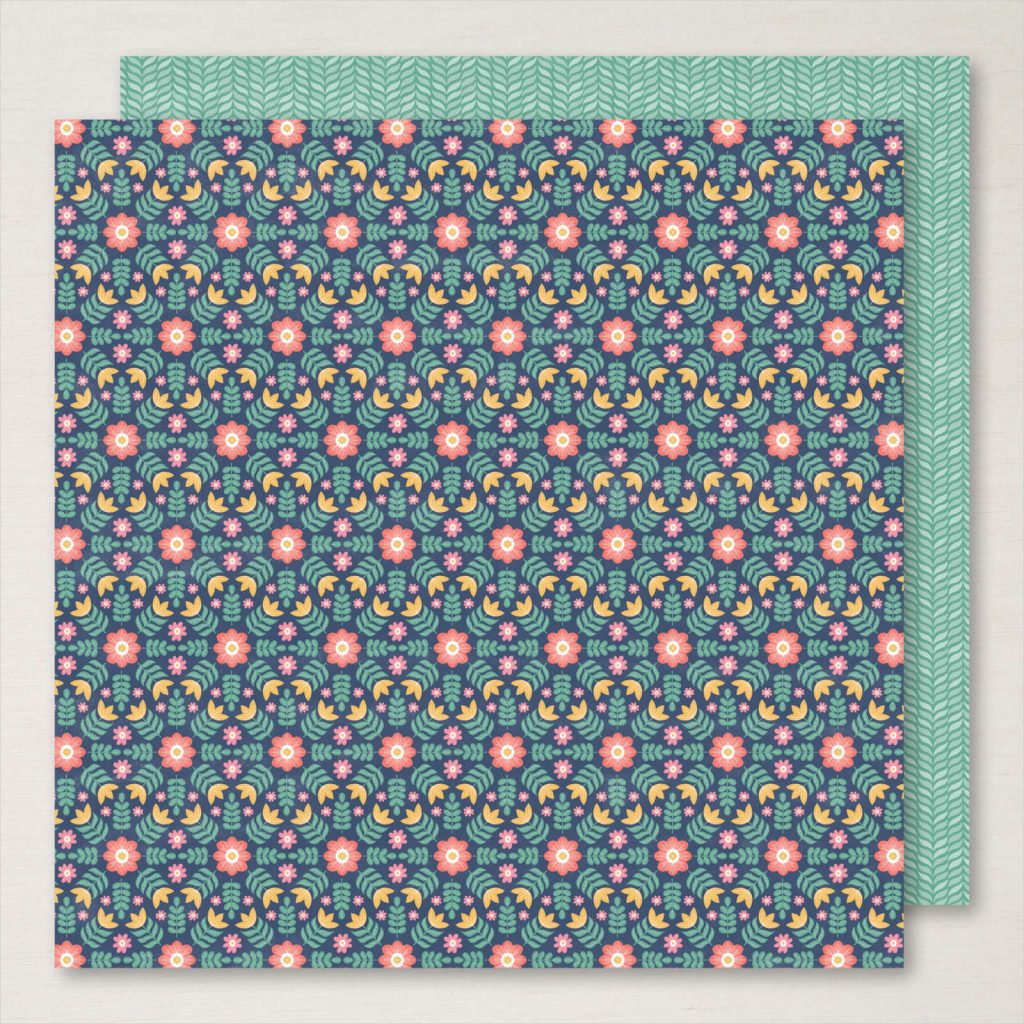 So just how many card can you make from one sheet of DSP? Well, I made 14 and here they all are!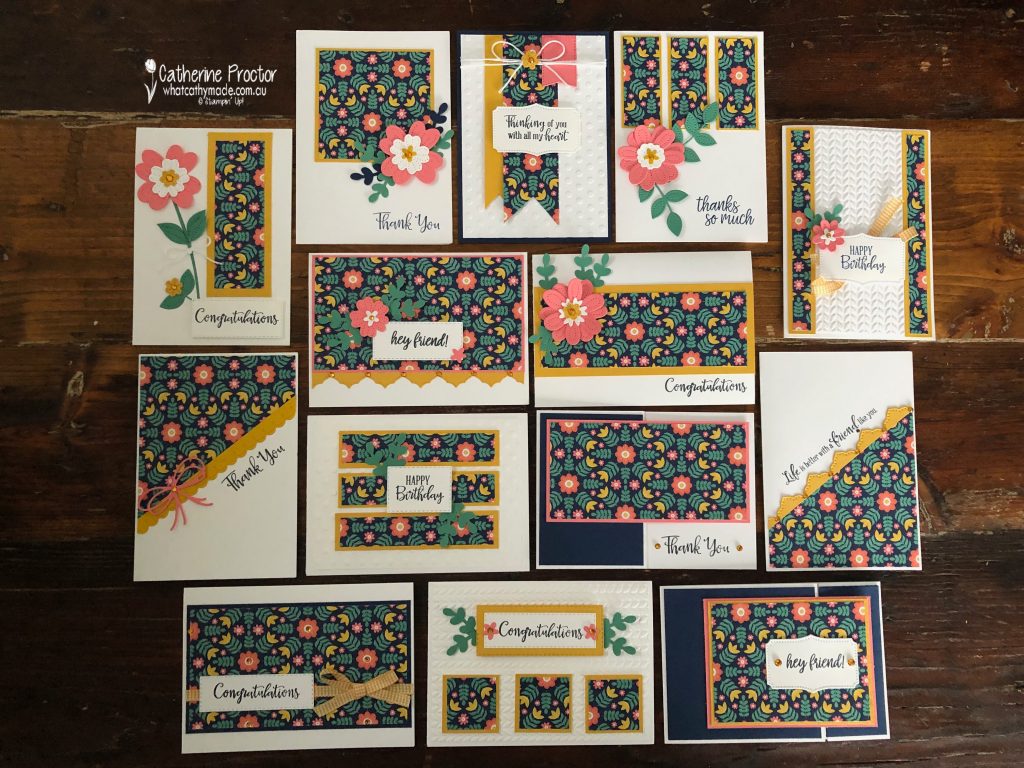 The beauty of a One Sheet Wonder is that you can do it with any DSP and use the embellishments, ribbons, die cuts and punches you already have on hand. I made up these designs for my cards as I went along using a variety of Stampin' Up! products.
The main products used throughout are:
Pierced Blooms dies as their shapes perfectly match the pattern in this DSP
Sentiments from In Symmetry and Peaceful Moments stamp sets
Bumblebee Gingham Ribbon and White Bakers Twine
Bumblebee, Night of Navy, Flirty Flamingo, Just Jade and Basic White card stock
Greenery and Dotted Embossing folders
Stitched Rectangle dies
Holiday Rhinestone Basic Jewels
Symmetrical Stems Border Punch
Lets see how my cards turned out. I've listed them in numerical order as per the numbers on the pieces in cutting template – to see which piece of DSP to use for each card refer back to the numbers on the cutting template.
Card 1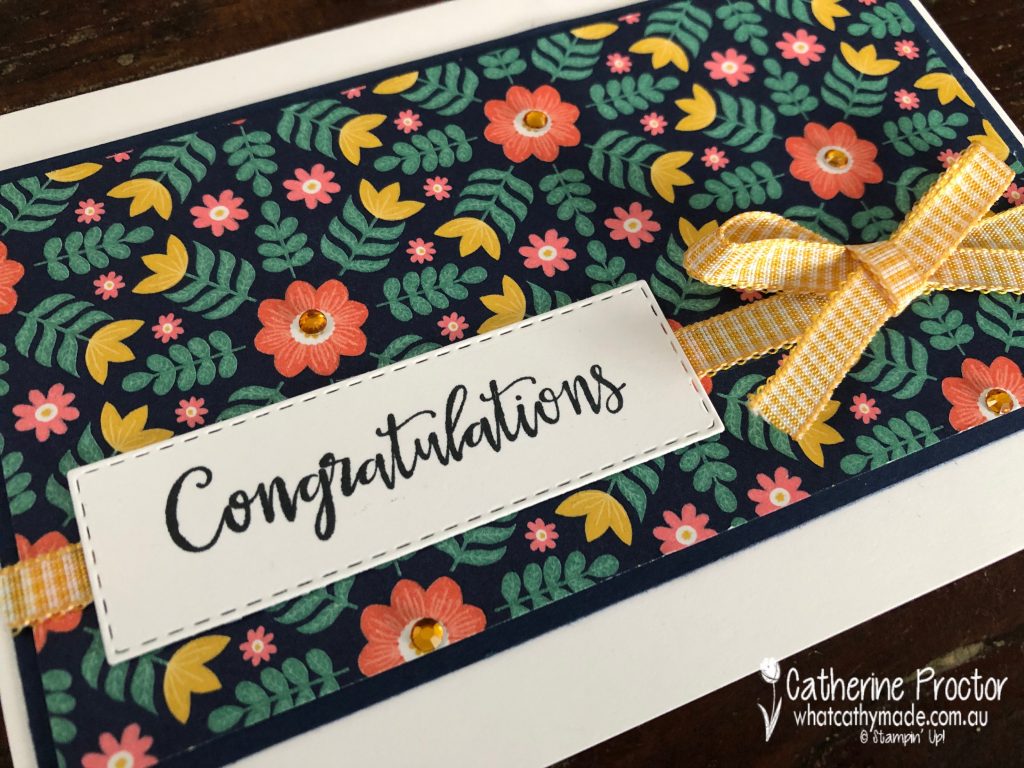 Card 2
Card 3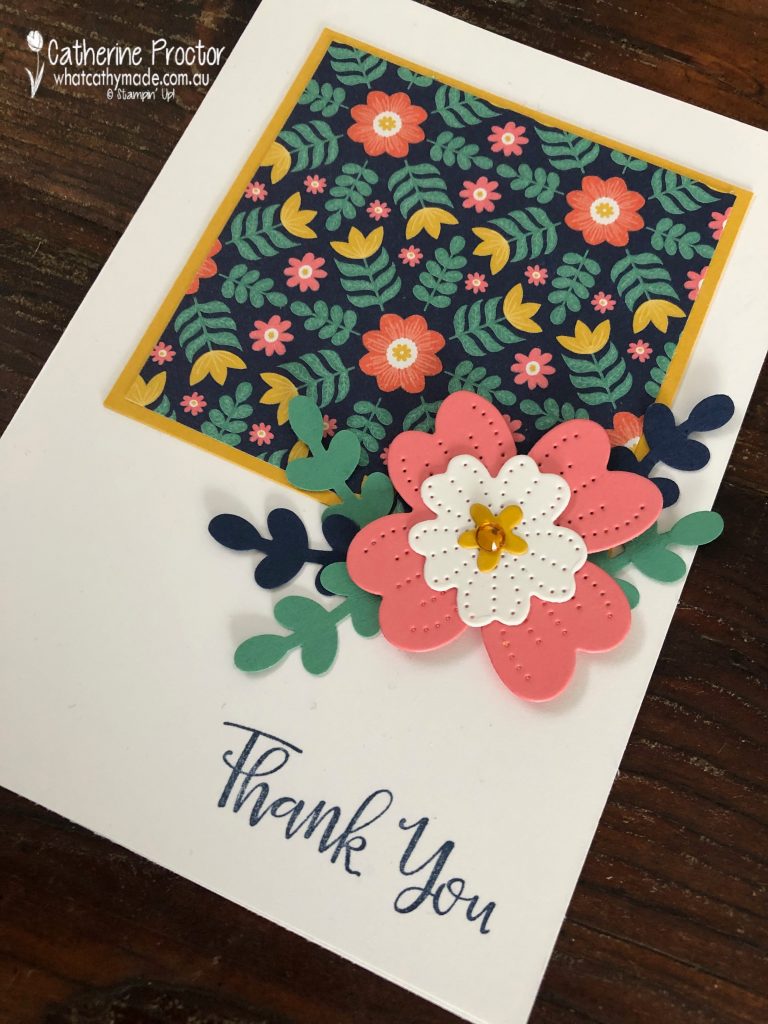 Card 4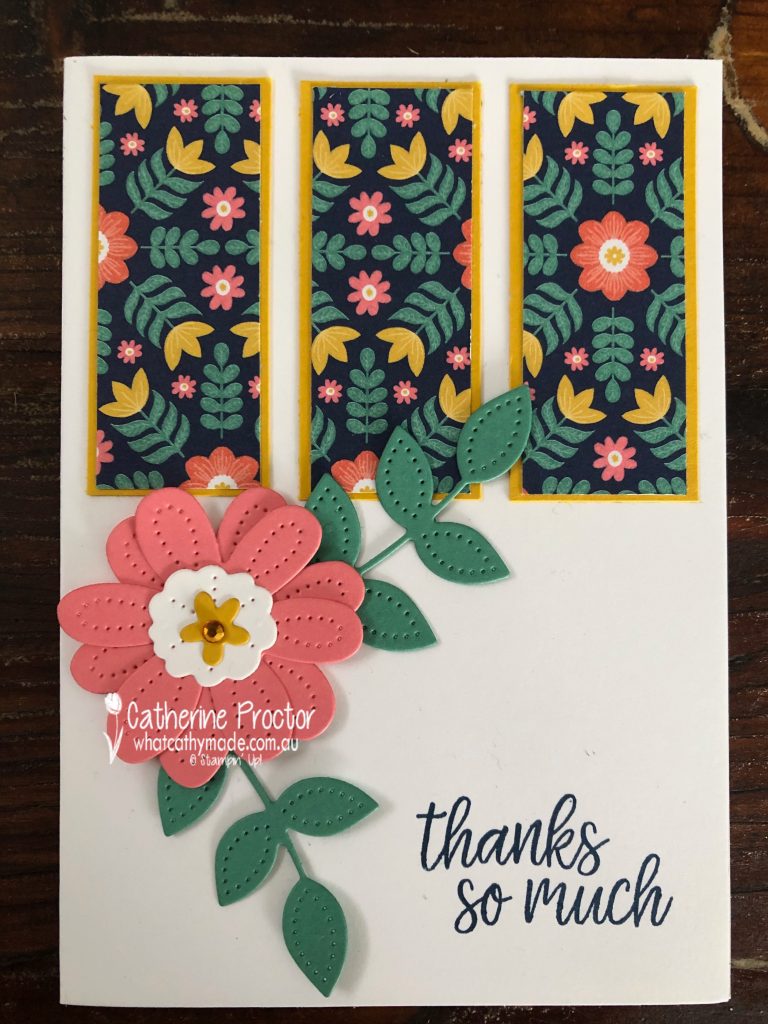 Card 5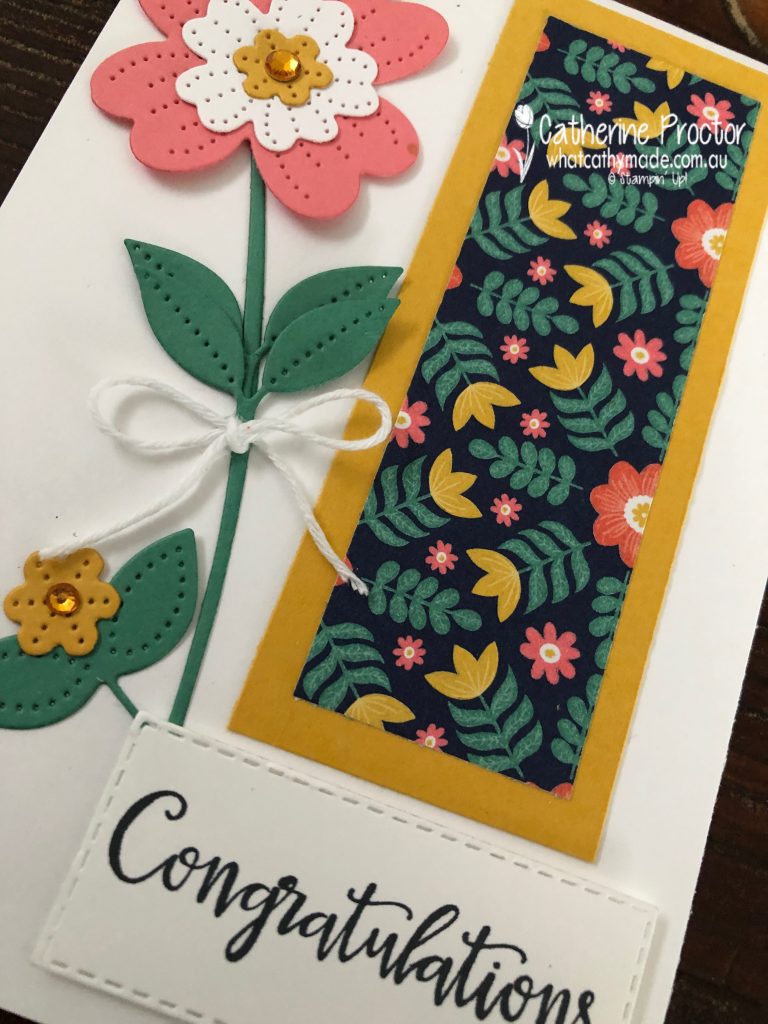 Card 6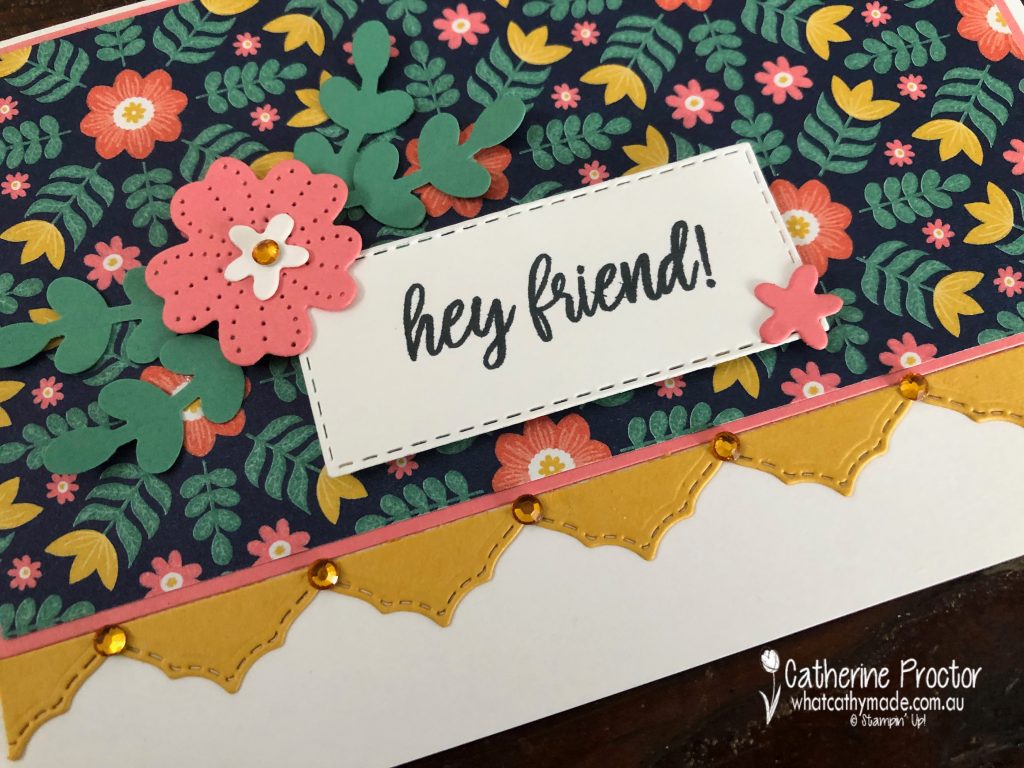 Card 7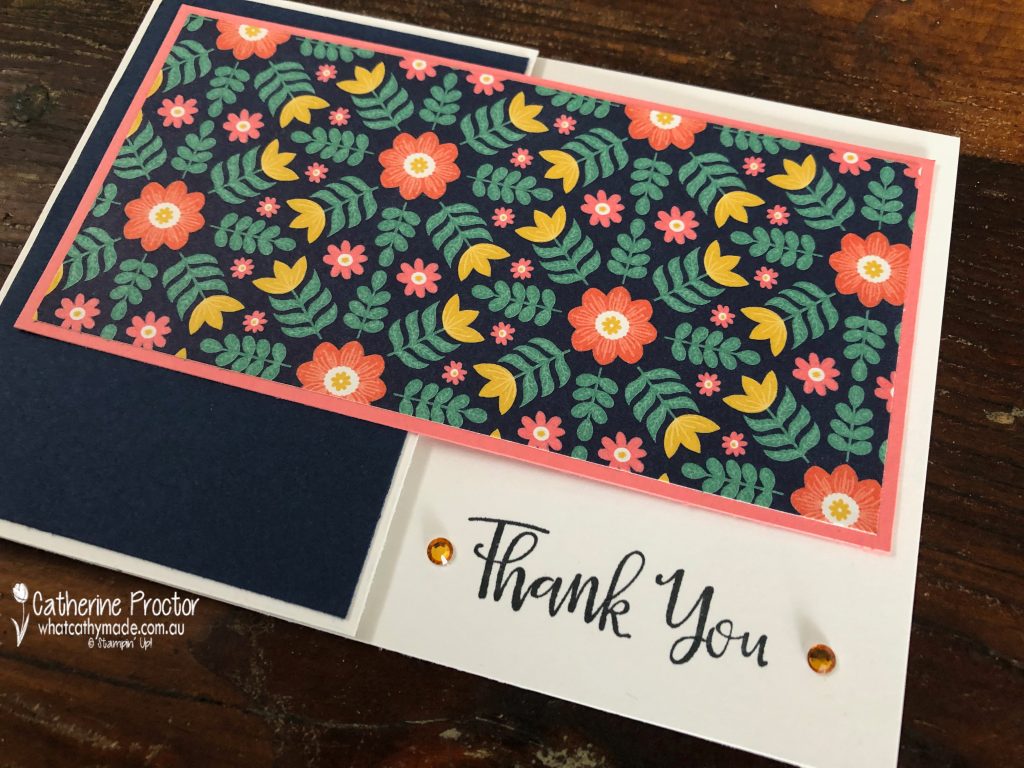 Card 8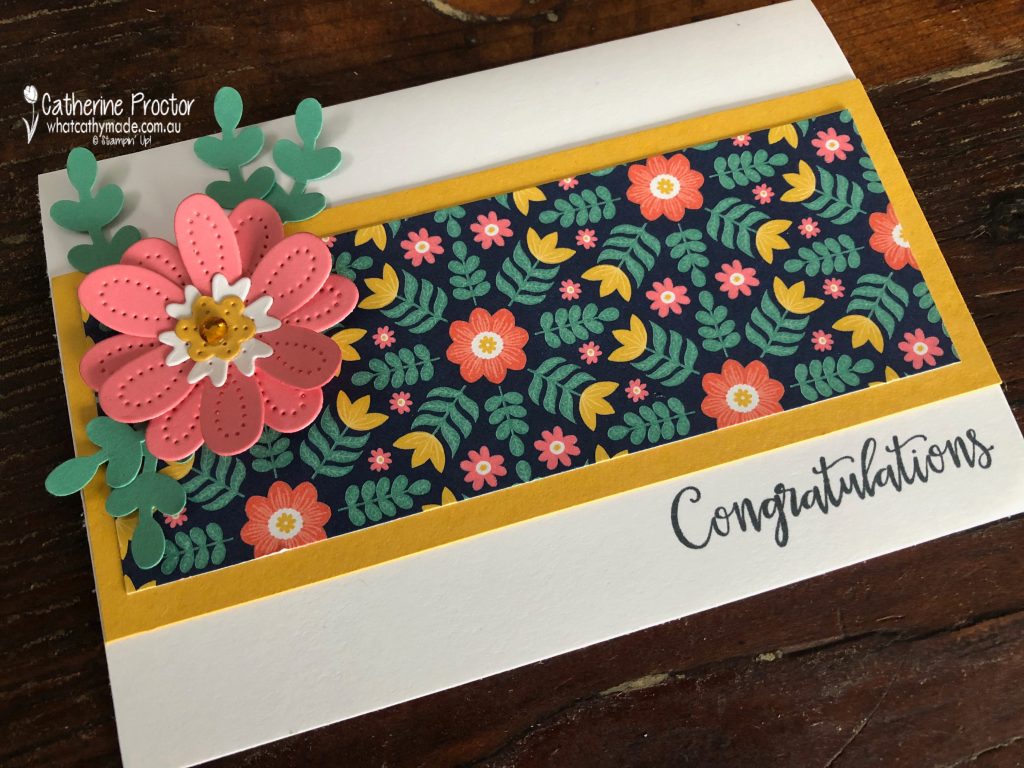 Card 9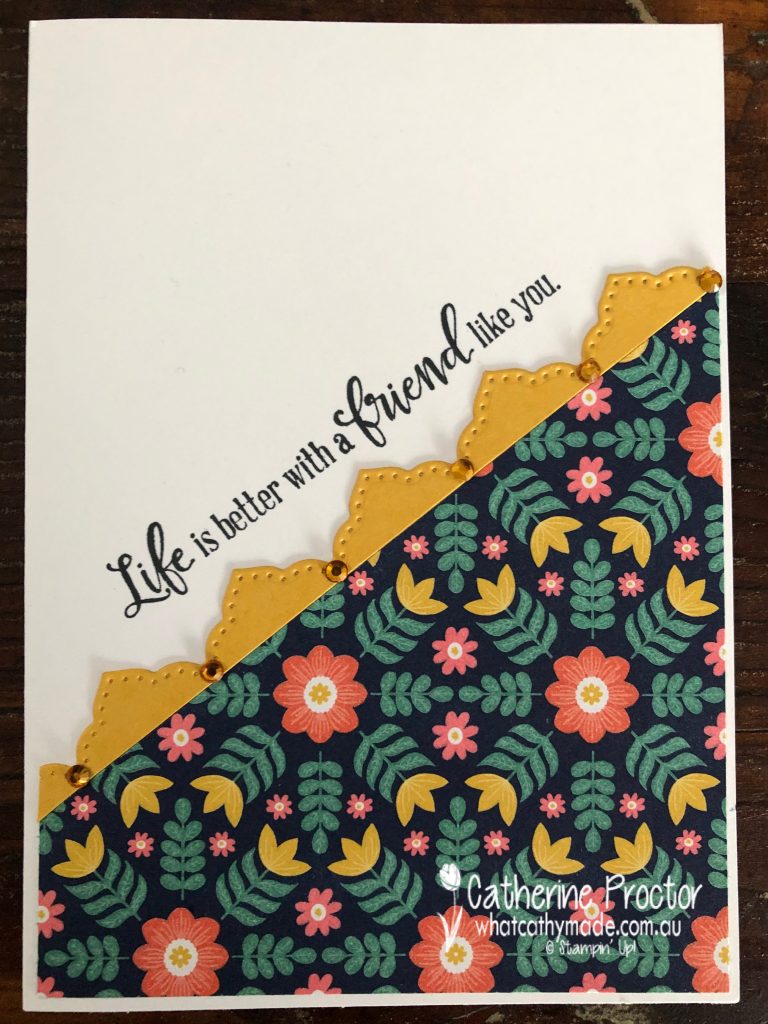 Card 10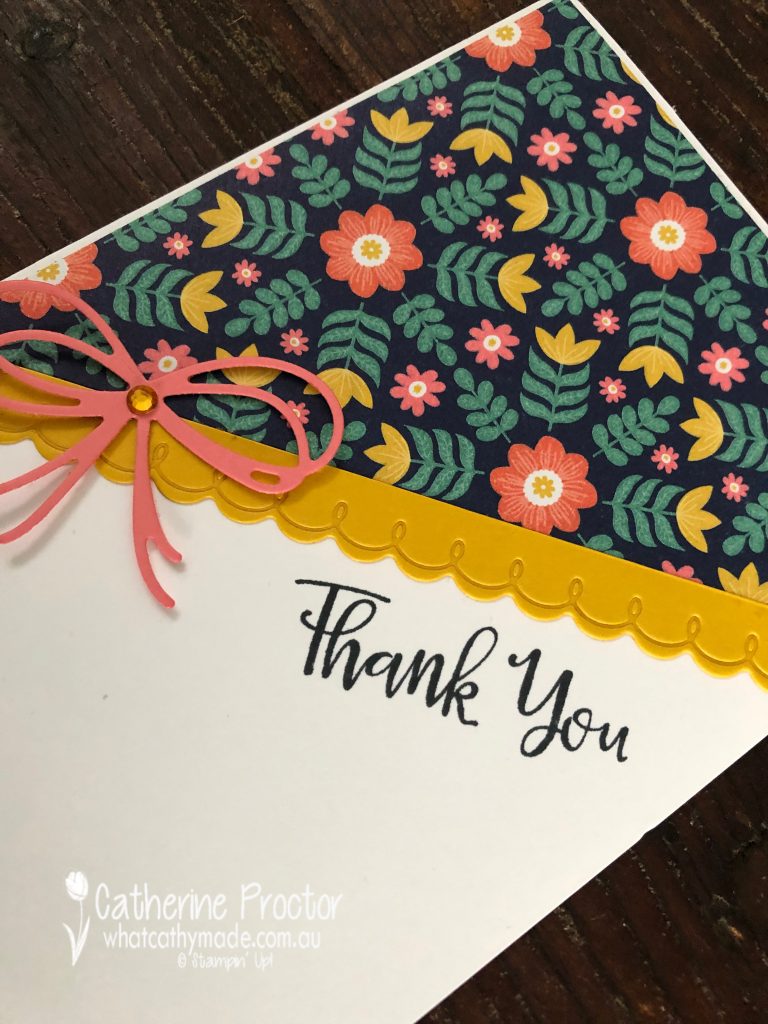 Card 11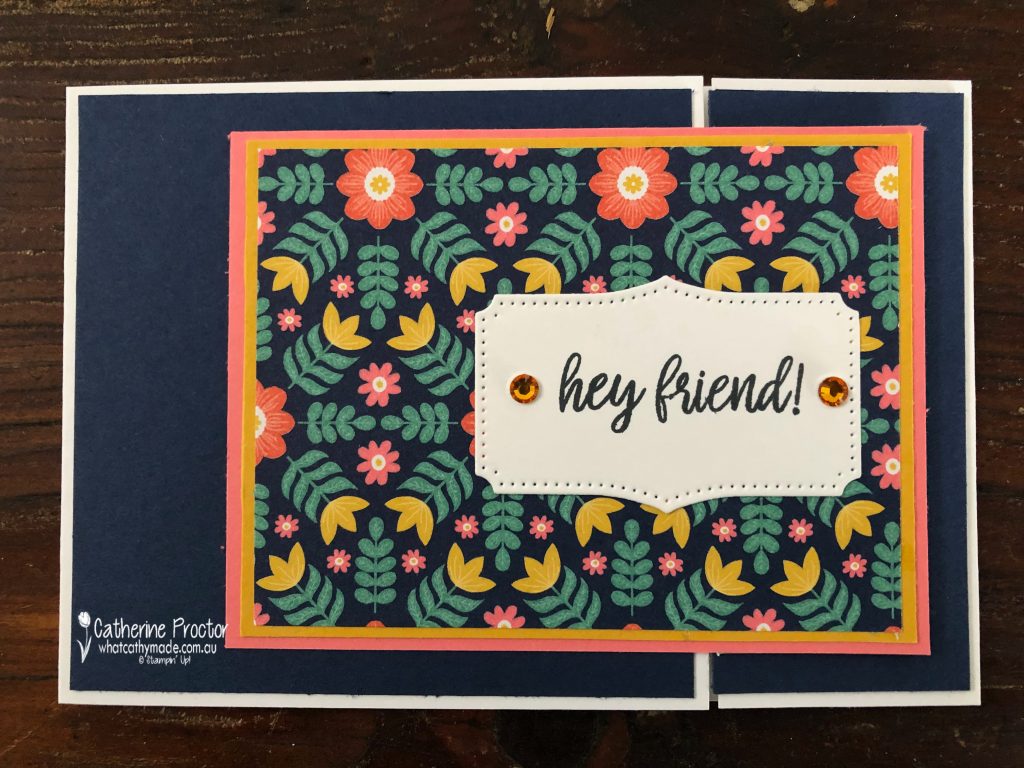 Card 12
Card 13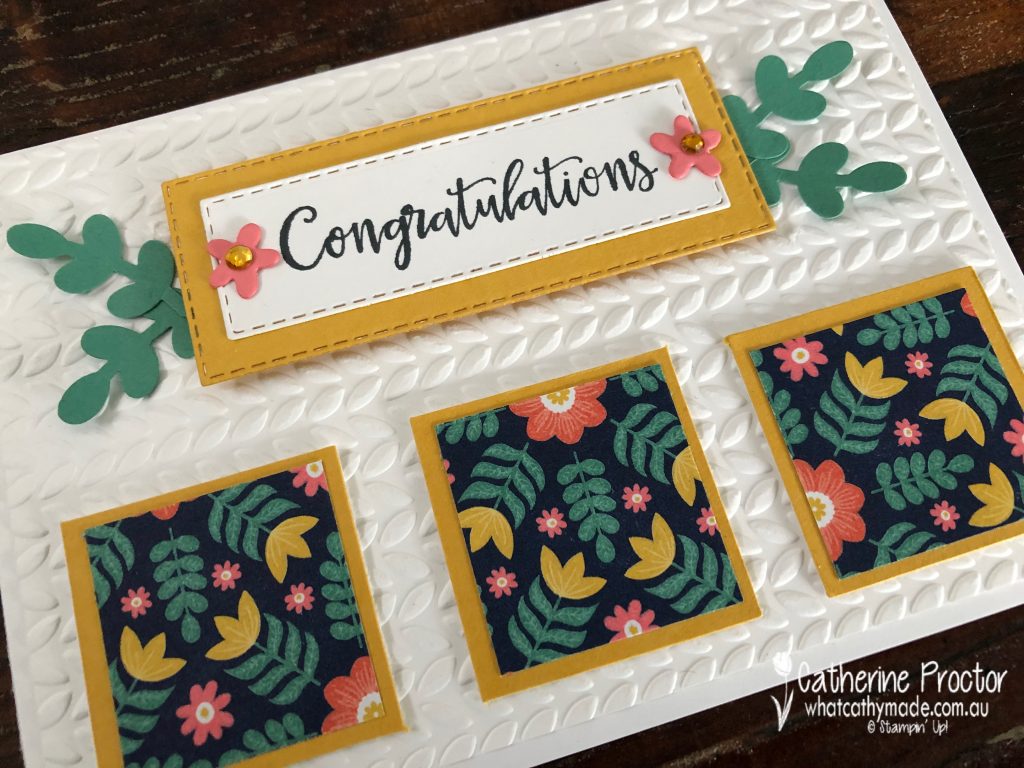 Card 14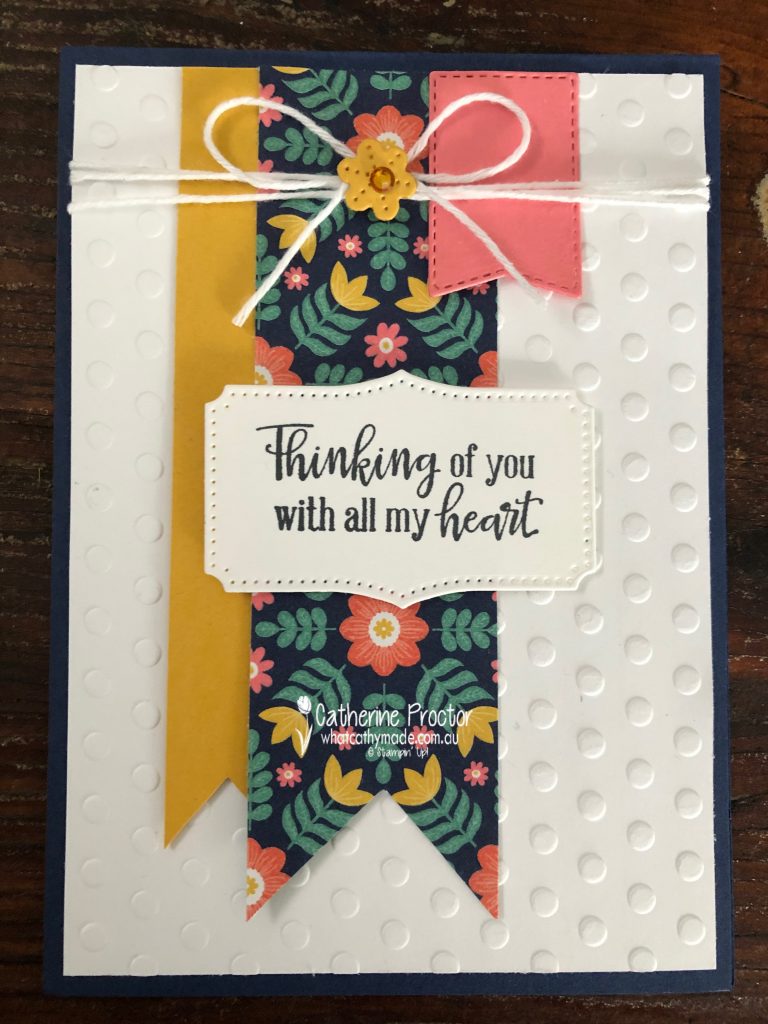 You might be wondering where the other number 14 piece went? I used it to decorate the inside of the front flap on Card 11 (the front panel attached to the left flap folds over the right side flap) but it could be used to make a 15th card too!
Using a One Sheet Wonder Template is a great way to get more cards from your DSP – why not grab a packet of DSP while it is on sale and build up your supply of handmade cards?
Now it's time to hop on over to our next participant, the very talented Caroline Manwaring. I can't wait to see what she's made this week!

If you find a broken link or have come to this blog hop from a different entry point, you can view the the full list of participants below:
Catherine Proctor – you are here!
To purchase any of the products used in my cards today you can add them to your cart here.