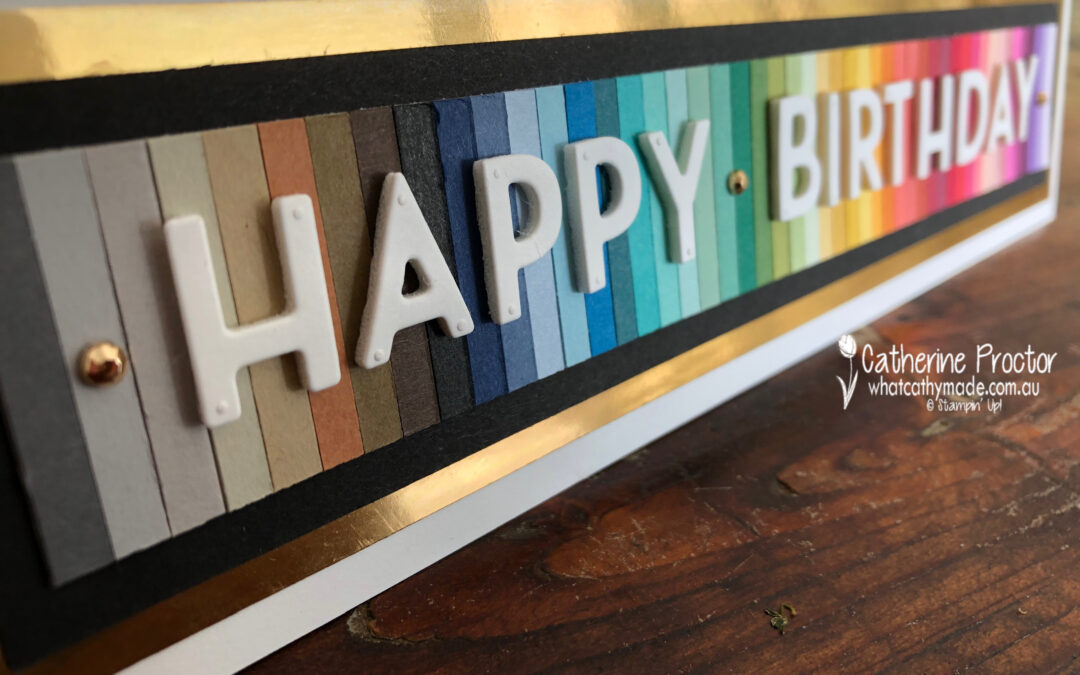 Welcome to the Monthly Art With Heart Creative Showcase.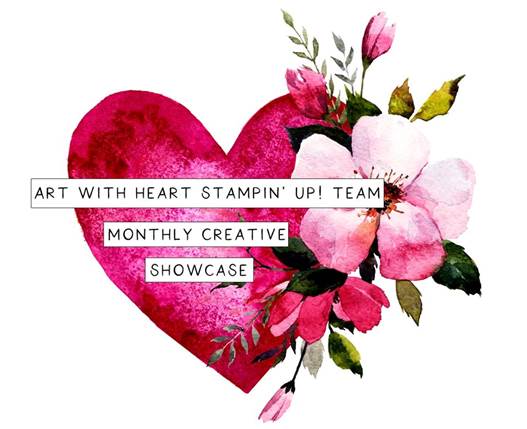 With all that's happening worldwide at the moment the Art With Heart Team are here with a Rainbow theme Creative Showcase to brighten your day.
Every month the talented ladies share their inspirational ideas in a monthly Showcase and this month our projects are inspired by Rainbows.
With 40 core colours, 10 in colours and the 3 basic colours of Whisper White, Basic Black and Very Vanilla I found it impossible to chose a just a few of these colours for my rainbow, so I decided to use them all!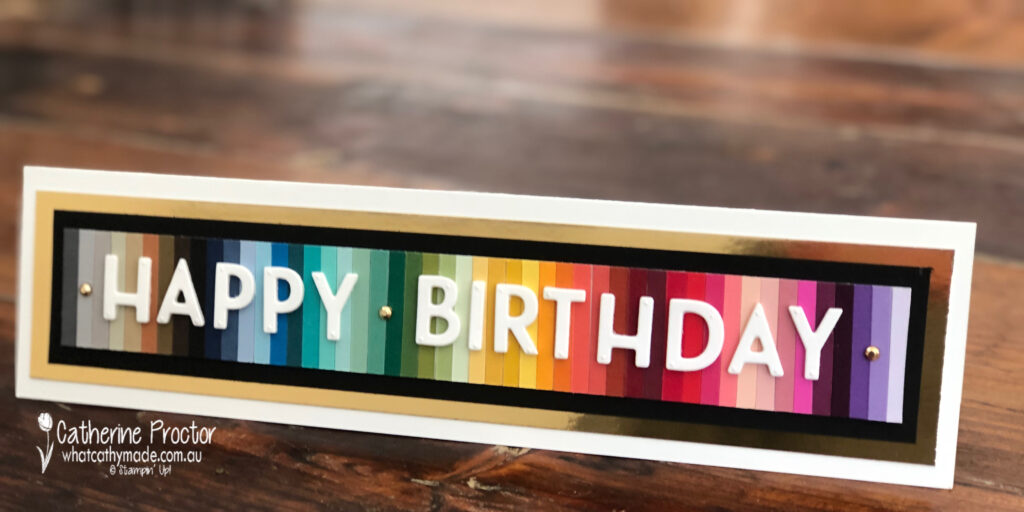 The only way I could fit them onto one card was to create a slimline card. For each colour I cut a 5mm thick strip with my paper trimmer and then I organised them into rainbow order onto strips of tear & tape on a Whisper White base.
It took a while to decide on a colour order – there are so many ways you could arrange these colours!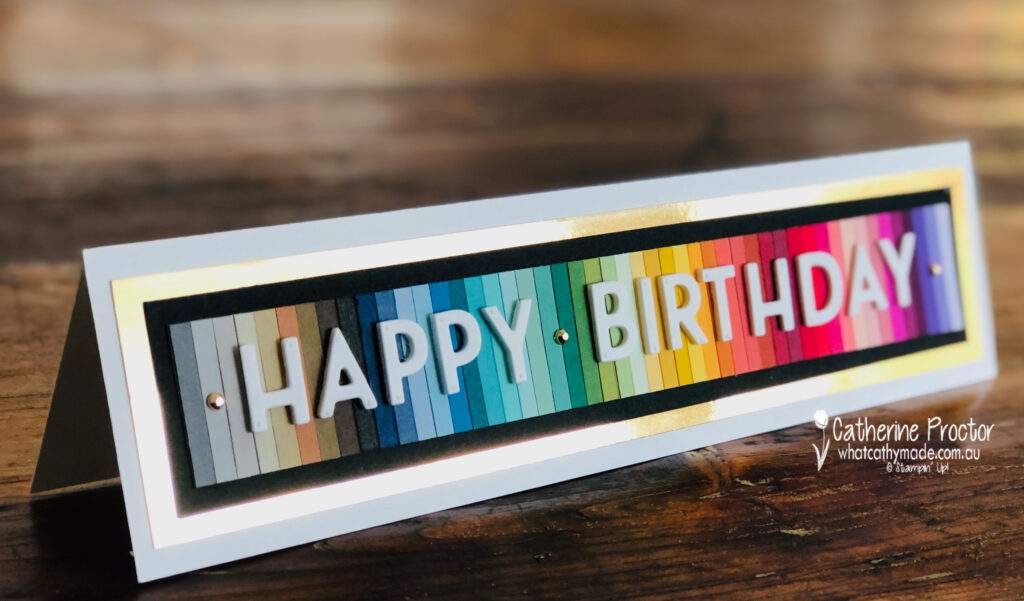 The rainbow strip was trimmed to size, mounted onto a Basic Black card stock layer and a gold foil layer before attaching it all to a Whisper White slimline card base.
The "Happy Birthday" was cut out using the Playful Alphabet dies mounted onto the new foam adhesive sheets – I love the dimension it gives!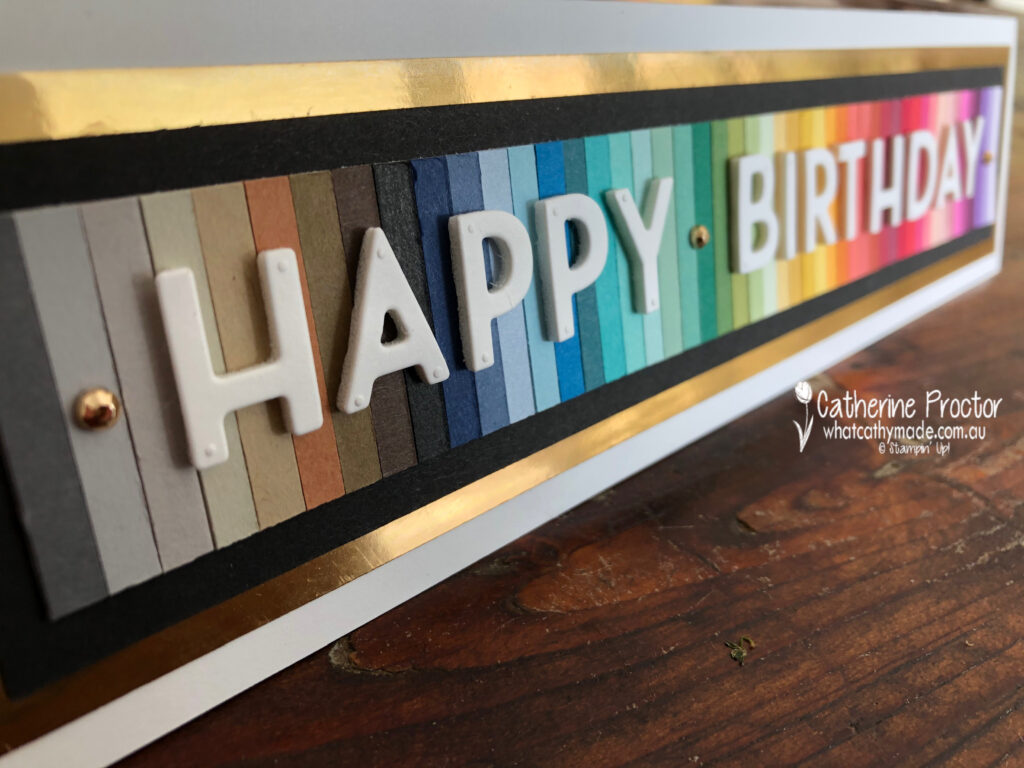 Three Gilded Gems add a final touch of bling to tie in the gold foil layer and finish off the card.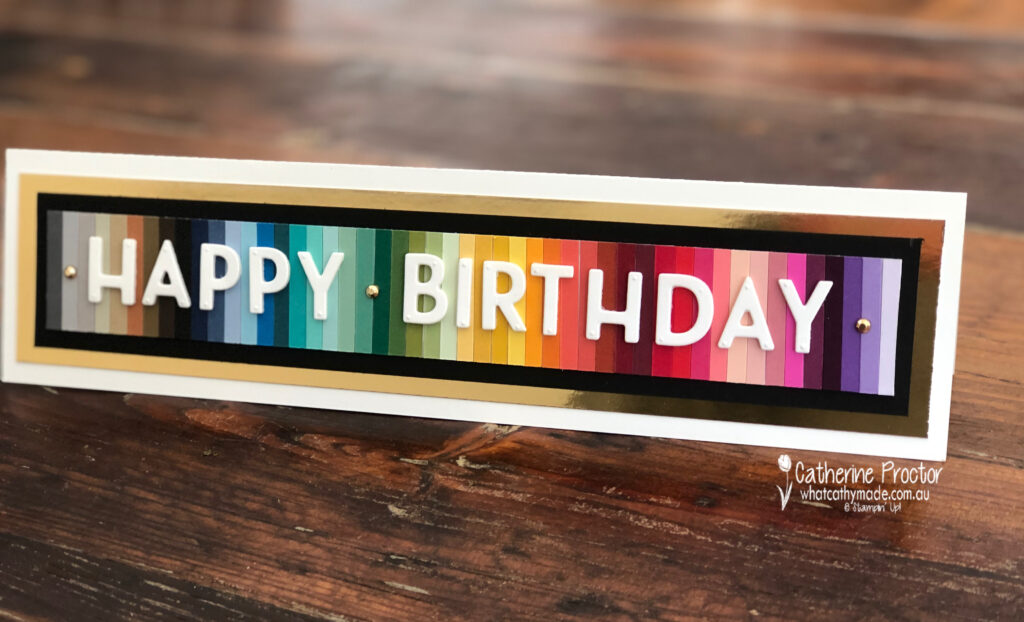 I do have a confession to share with you.
After I finished making and photographing my card I planned to list all the colours I used in their rainbow order, but when I counted the strips I realised I have left two colours out and I don't know which ones they are!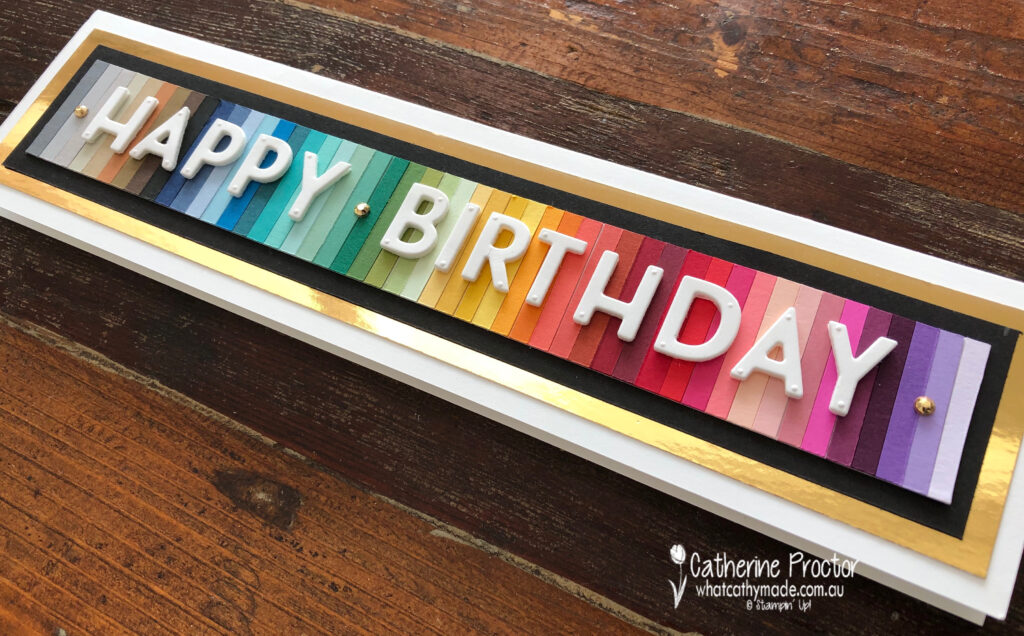 I deliberately didn't include Whisper White or Very Vanilla card stock in the rainbow strip but I did include Basic Black, which means I should have 51 strips – but I only have 49.

Can you help me out and tell me which two colours I've left out!
The next Art With Heart Team Member to share their colouring technique with you is the very talented Caroline Manwaring.
If you have a broken link or have come to this blog hop midway, you can view all the participants below:
Catherine Proctor (you are here)
Thank you for viewing our Showcase tonight, we'll be back next month with more inspiration for you.
To purchase any of the products I've used in my card tonight simply click on the phots of the products below.
Product List