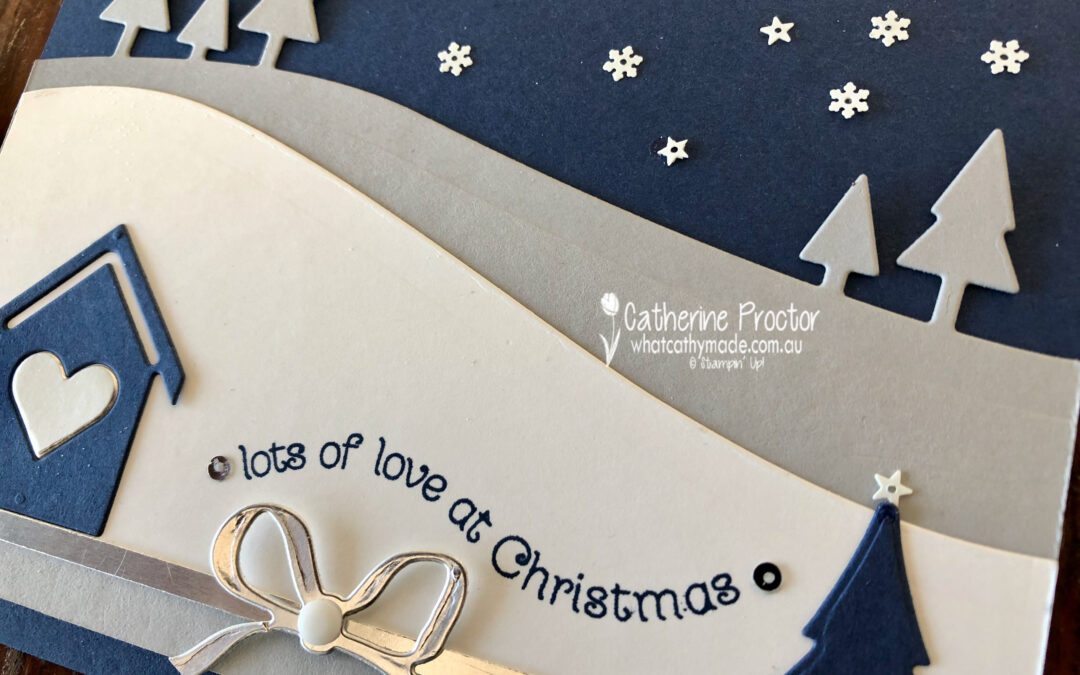 Welcome to the Heart of Christmas 2020 where the Art with Heart team share their Christmas inspiration with you on the third Monday of each month.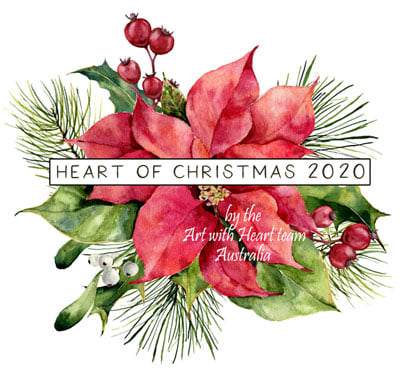 Today I'm sharing with you a card that features some exciting new products from the upcoming Stampin' Up! August – December mini catalogue. These products will be able to be purchased from August 4th 2020.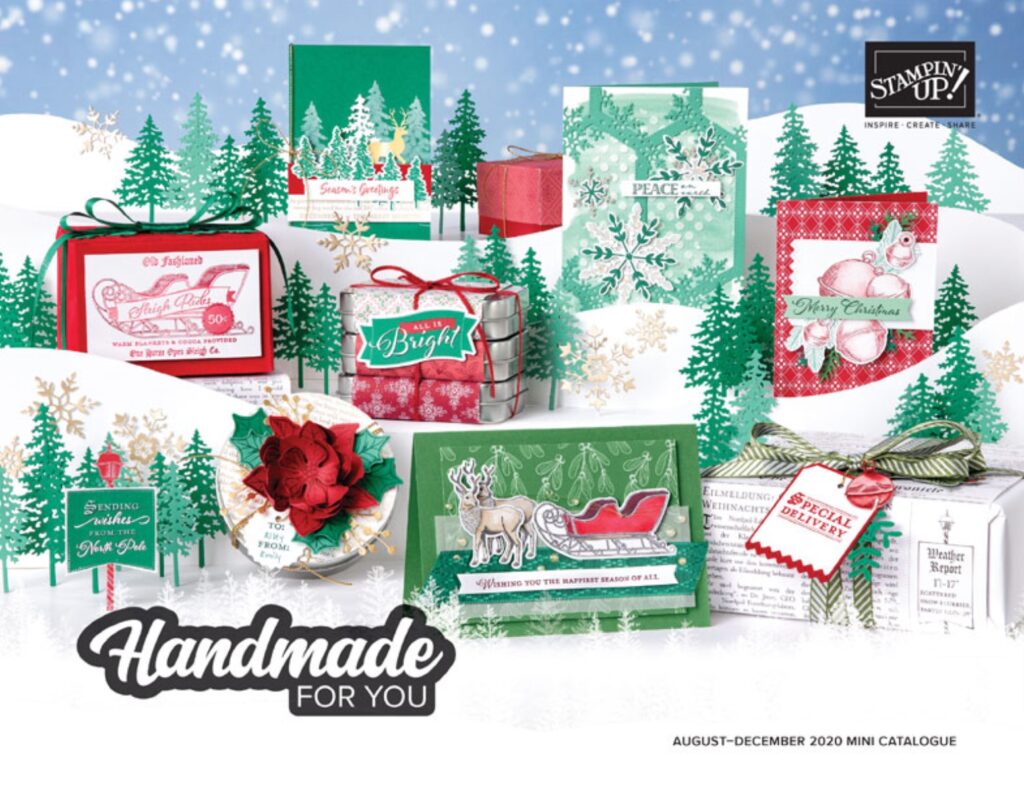 The Coming Home Bundle is part of the Trimming the Town Suite, perfect for Christmas Cards, Welcome to Your New Home Cards, male cards, teenage cards…and even congratulations on getting your licence/buying your first car cards with that adorable little car and its matching die cut. Here's what you get in this bundle.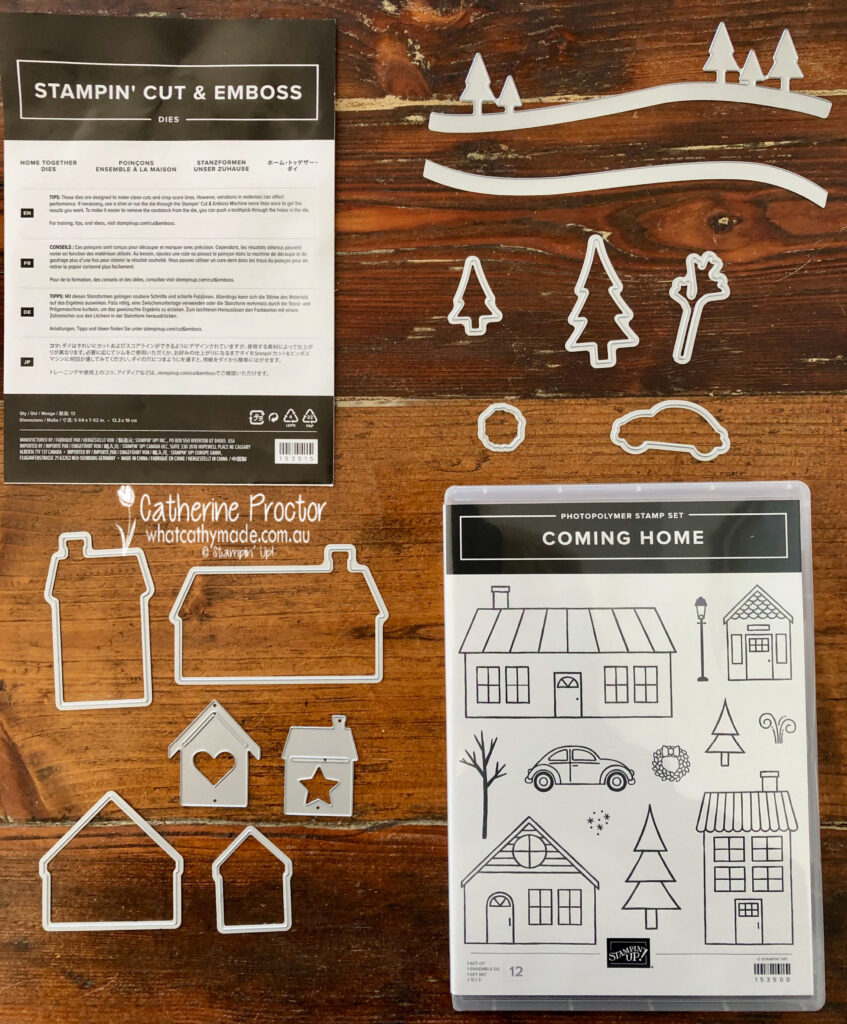 For my card today I've just used the Home Together dies, along with the gorgeous "Lots of love at Christmas" stamp from the Itty Bitty Christmas stamp set.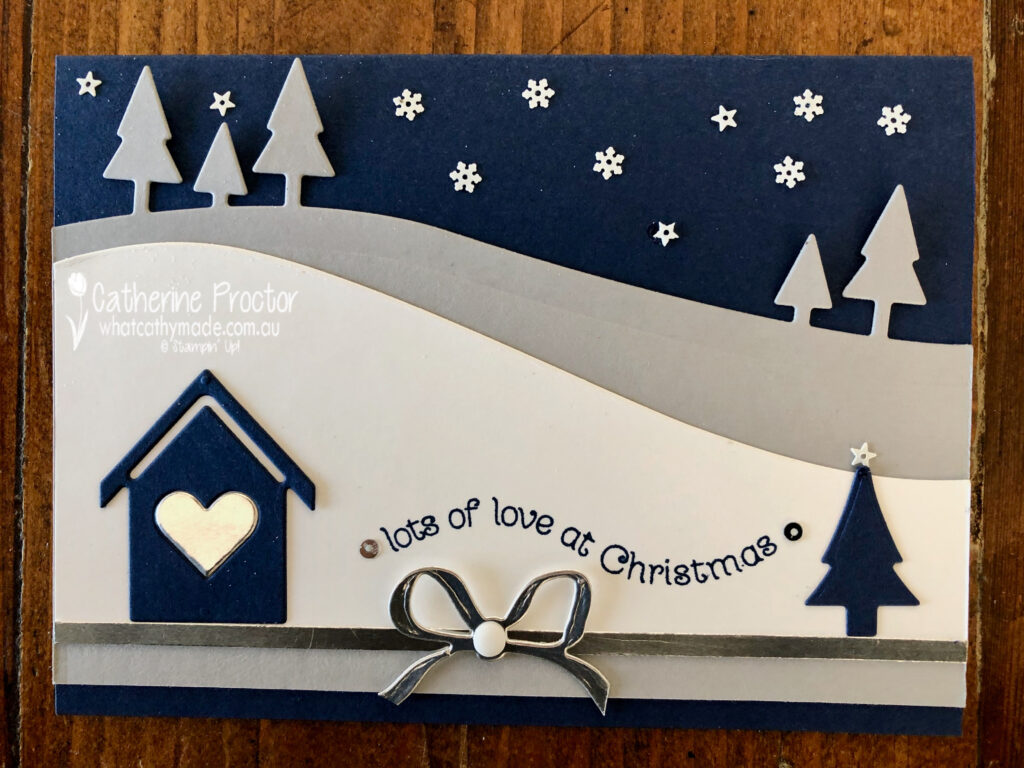 I thought this sentiment really suited the card design for two reasons: the curvy shape of the sentiment mirrors the curves of the long horizontal die cuts and the "love at Christmas" references the little Night of Navy house with its silver heart.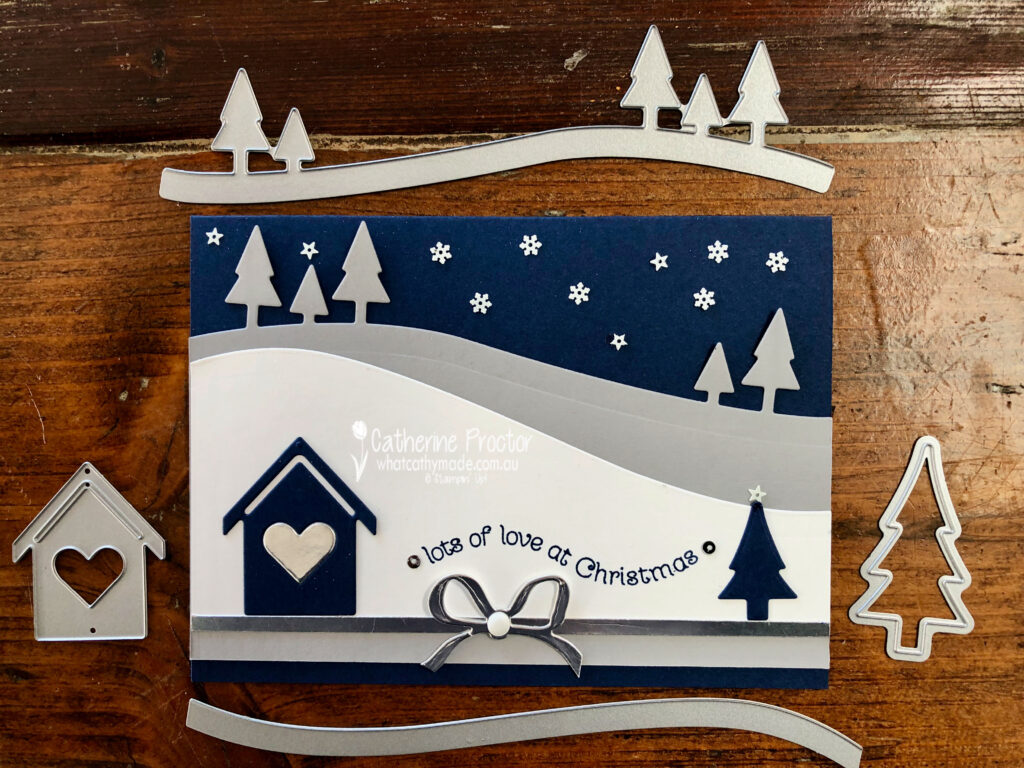 I love silver with Night of Navy but Stampin' Up! doesn't have a narrow silver ribbon in this current catalogue so I had to get creative! To make my ribbon I cut a narrow strip of silver foil and used the bow die from the "Wreath Builder" dies to cut a bow from silver foil.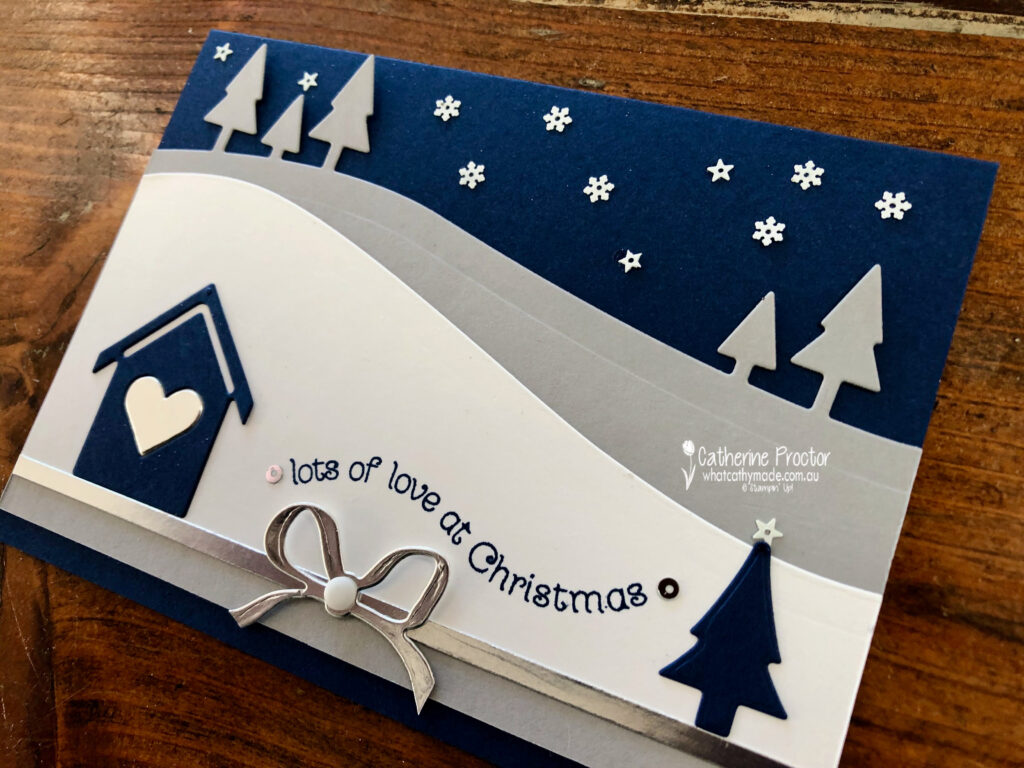 The White dot in the centre of my bow is a new embellishment from the Trimming the Town suite – All the Trimmings Embellishments.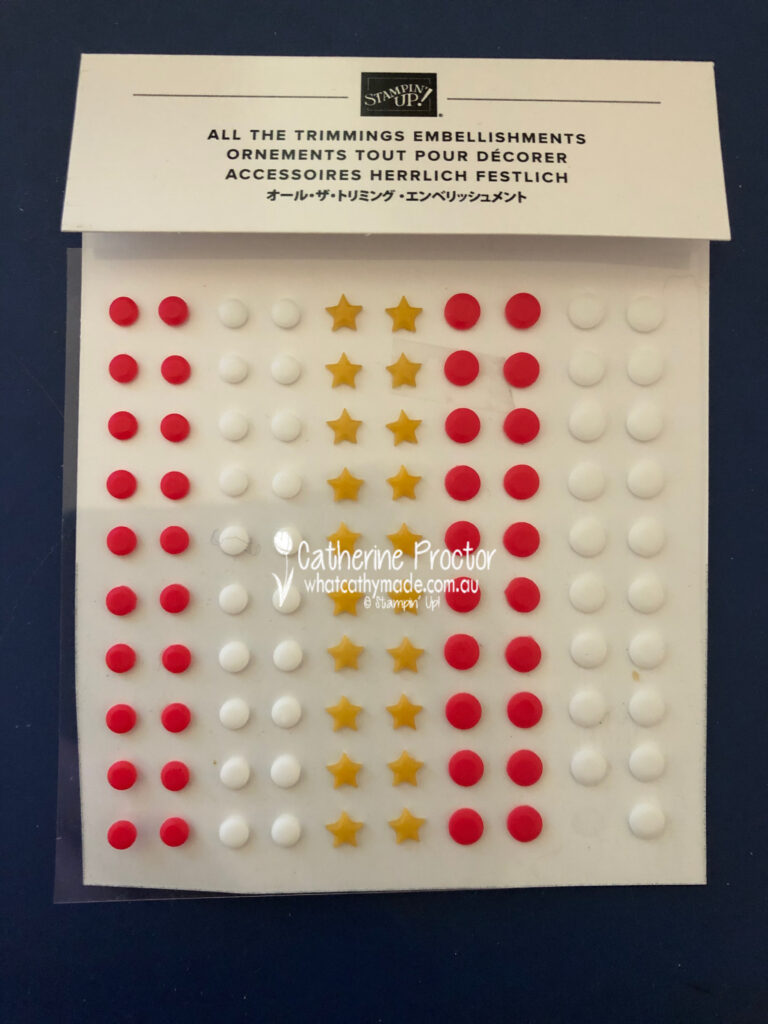 Do you recognise the tiny stars, snowflakes and silver circles that embellish my card? They are the Snowflakes Sequins embellishments from last year's August – December mini and they we be coming back from August 4 in this year's catalogue too.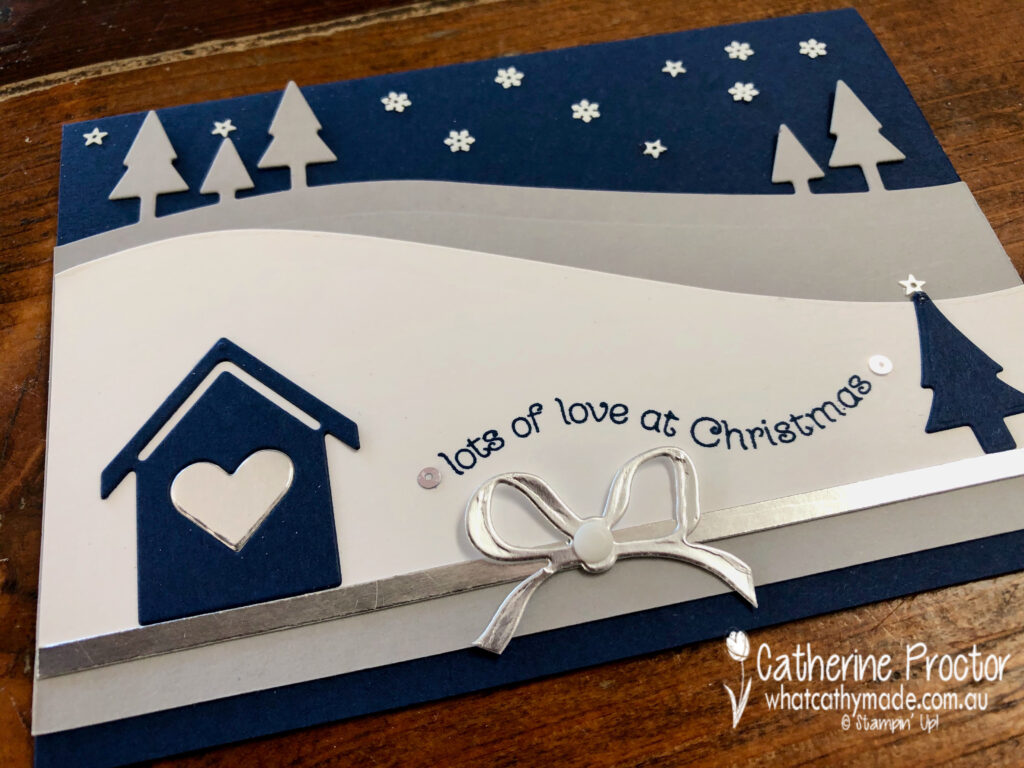 My colour combination for this card is very simple but timeless and a real favourite of mine. You can never go wrong with Night of Navy, Smoky Slate, Whisper White and Silver foil.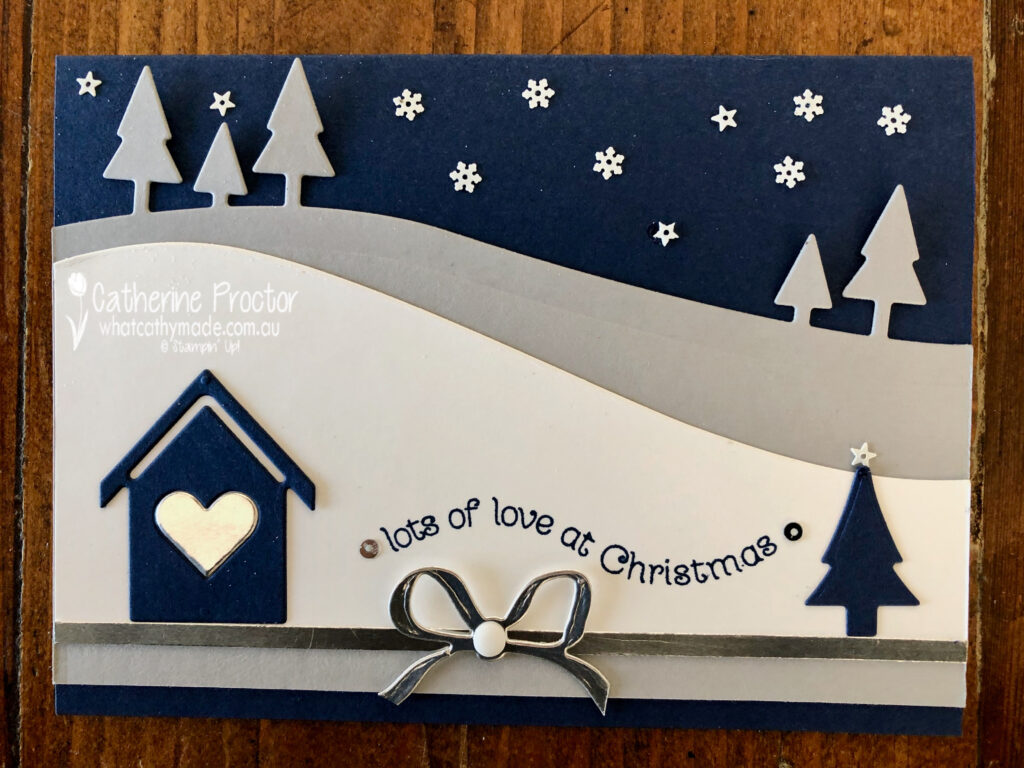 The lovely Judy May is hosting our Heart of Christmas showcase this year. To see the other Christmas creations go back to Judy's post.
To purchase any of the products featured in today's post, simply contact your Stampin' Up! demonstrator, any of the ladies in the AWH Colour Creations Showcase or click on the product links below.
If you'd like me to post you your very own copy of the 2020-21 Stampin Up! Annual Catalogue, the 2020-21 Beginners Brochure, or to simply find out about more about Stampin' Up! contact me.
In the meantime, wherever you are in the world, stay safe, stay calm…and keep on crafting xxx