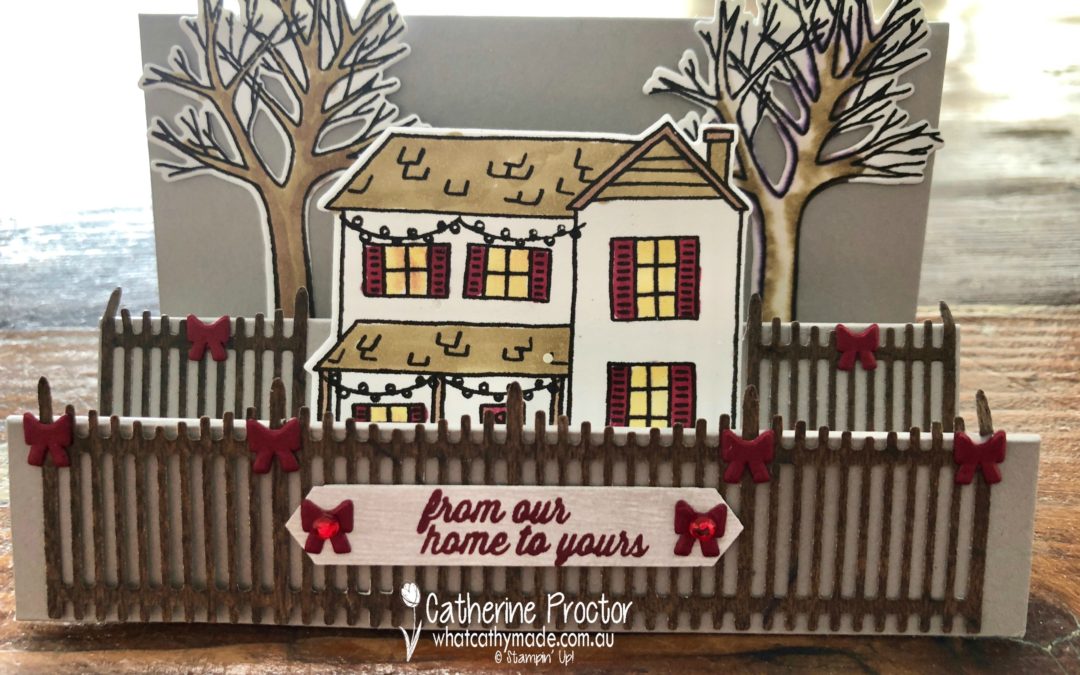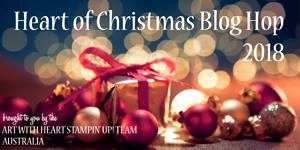 Welcome to week 11 of our Art With Heart, Heart of Christmas blog hop.
I have a confession to make.
I bought the Farmhouse Christmas bundle simply to get the picket fence, the teeny tiny string of lights and the teeny tiny bow dies. But now that I've had a play with this set, I've fallen in love with every stamp and die in this bundle. It's just so cute!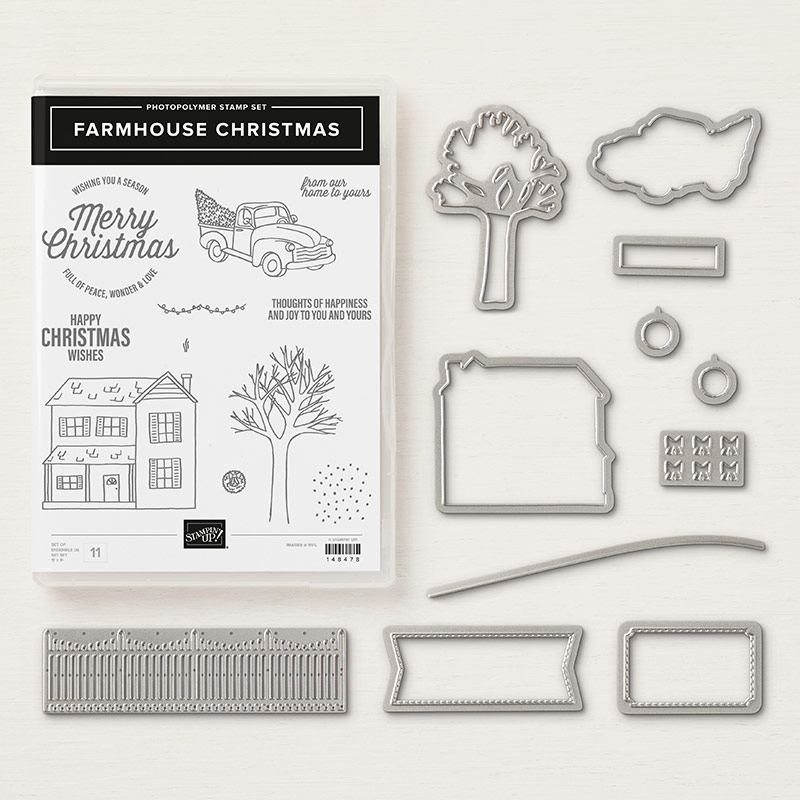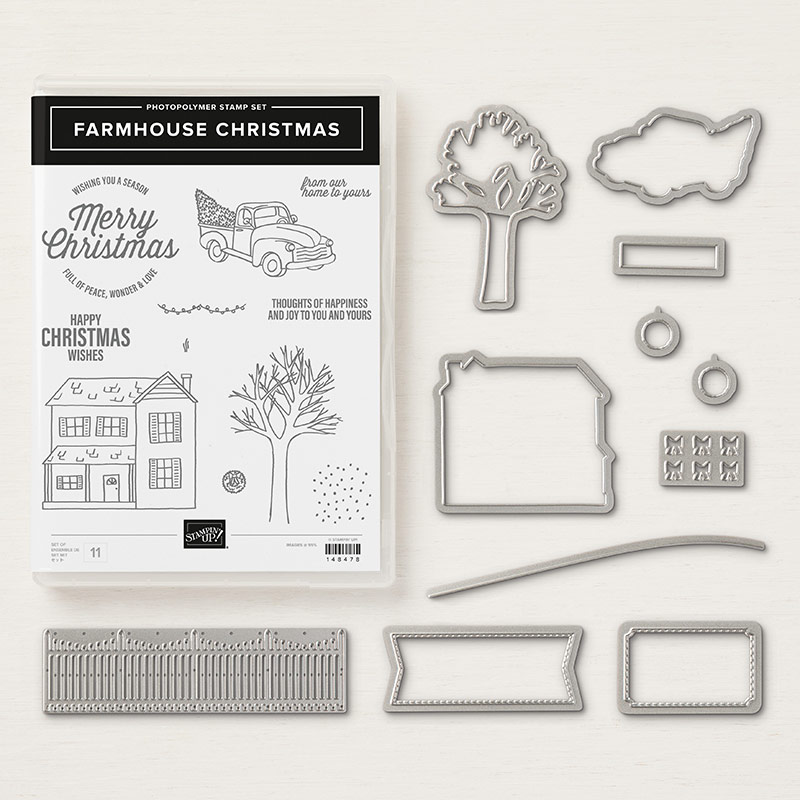 I've seen a few Z fold cards made with this set but I haven't seen any step cards so I decided to make one for my project this week. If you haven't seen a step card before, here's a side on view to show you what I'm talking about.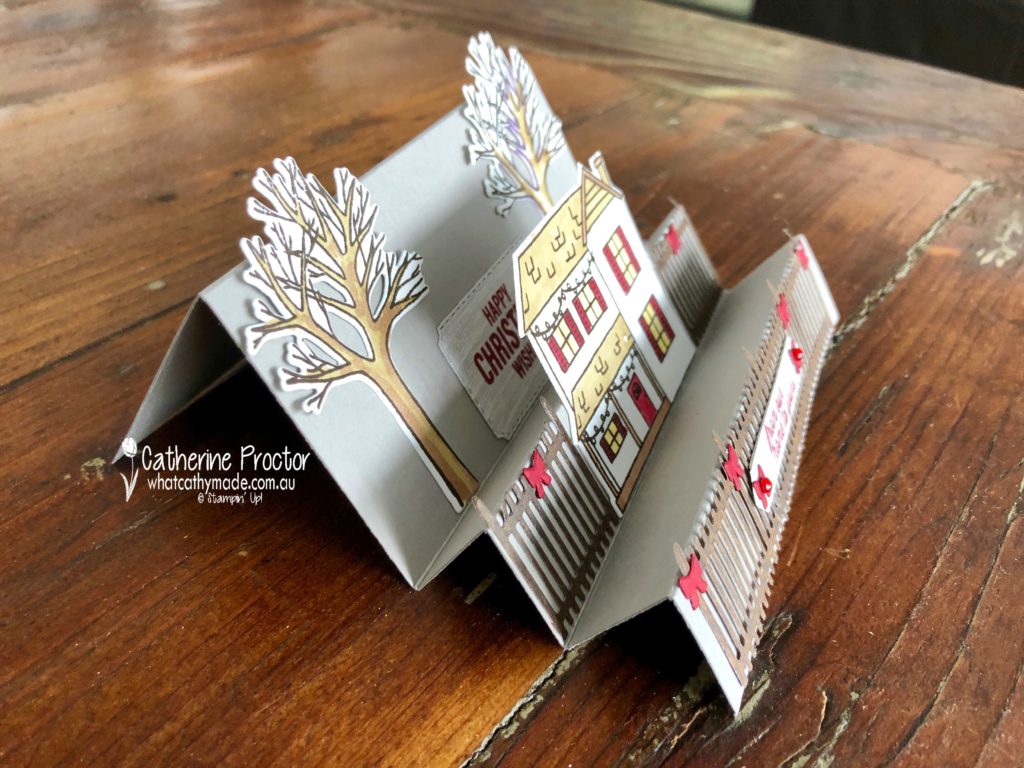 Step cards come in so many different variations (just Google it and you'll see what I mean) but the type I've made with the Farmhouse Christmas bundle is very simple and so easy to make. The measurements for my card are as follows. Begin with a piece of cardstock (I used Gray Granite) measuring 8 1/2 x 4 3/4 inches. Score and fold at 1″, 2″, 3″, 4″ and 6 3/8″.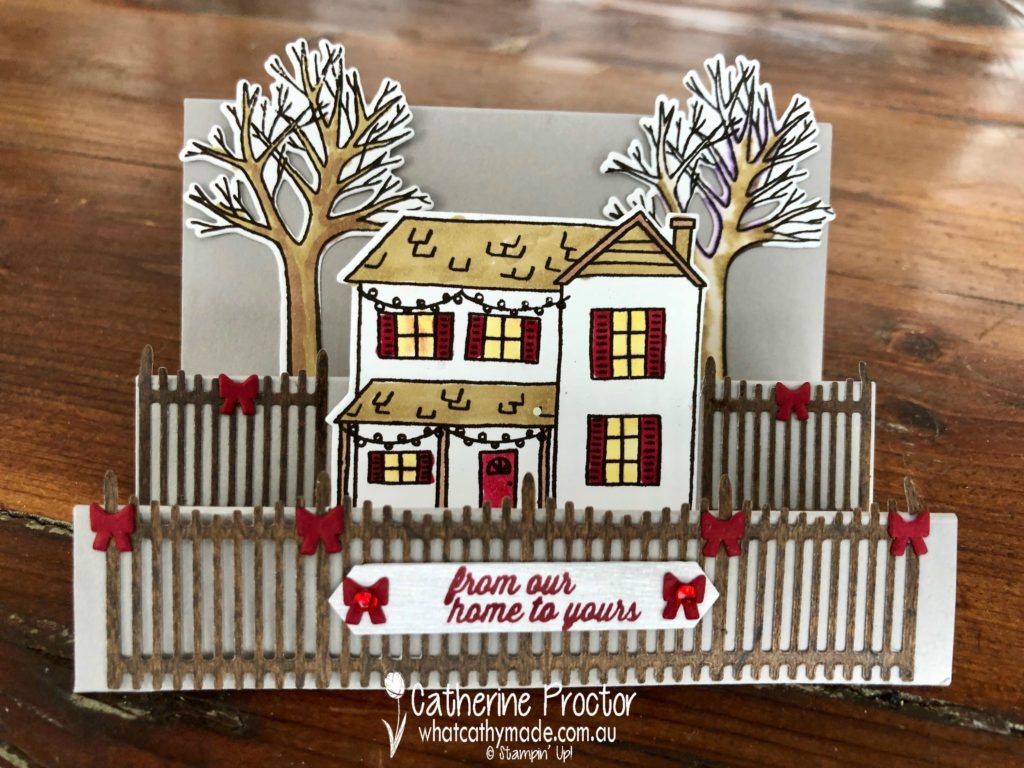 At this point, I need to insert a little disclaimer. I stamped my house and trees using Early Espresso ink and then used my Stampin' Up! blends to colour them in, but on the tree where I used my colour lifter blender pen it comes up with a purple hue in my photos!
In real life, you don't even notice this but if this worries you and you don't want that purple hue on your card don't use the colour lifter pen when colouring in.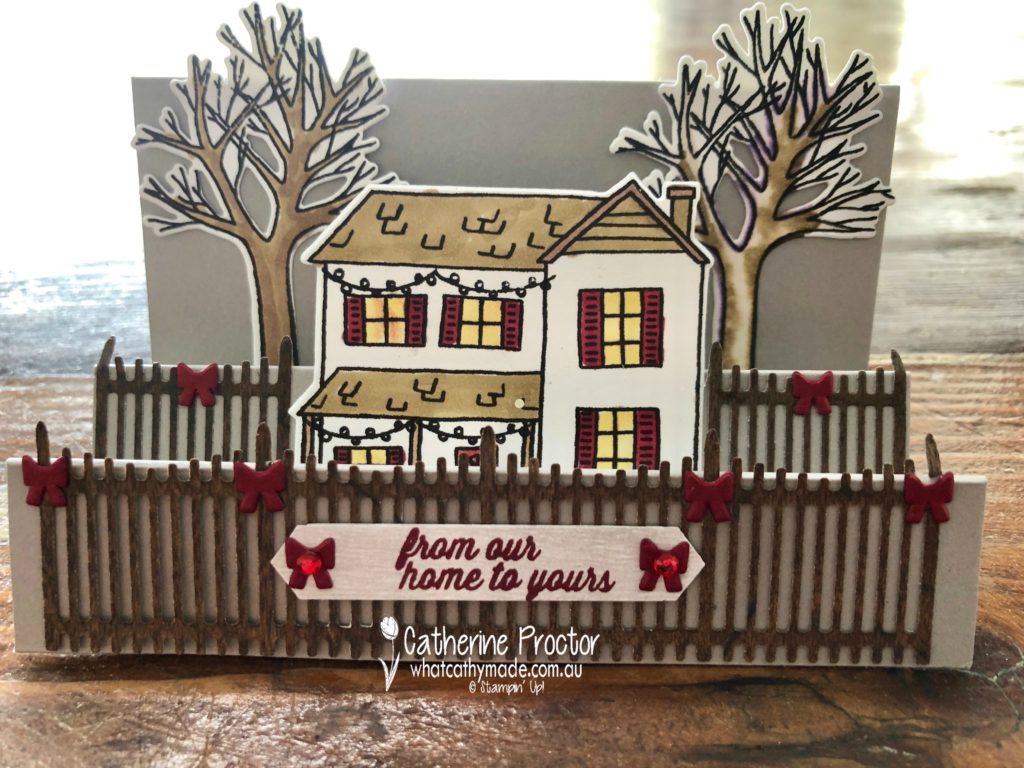 Here's a photo of the card stretched out so you can see how I've laid out the stamps and the dies on my card.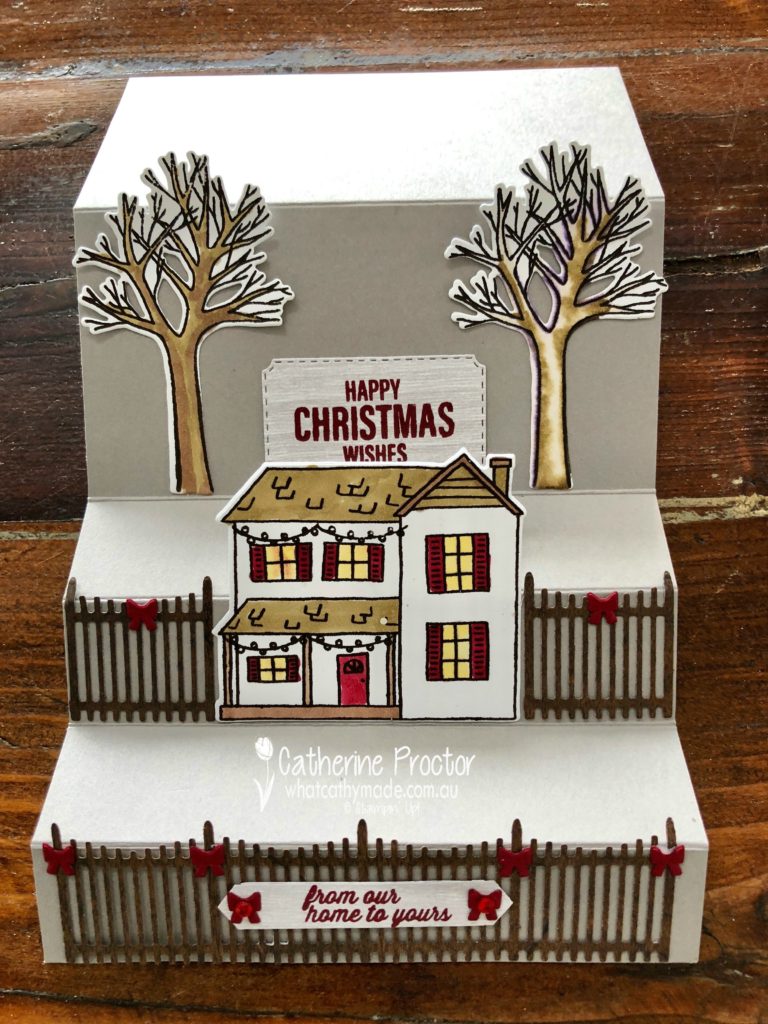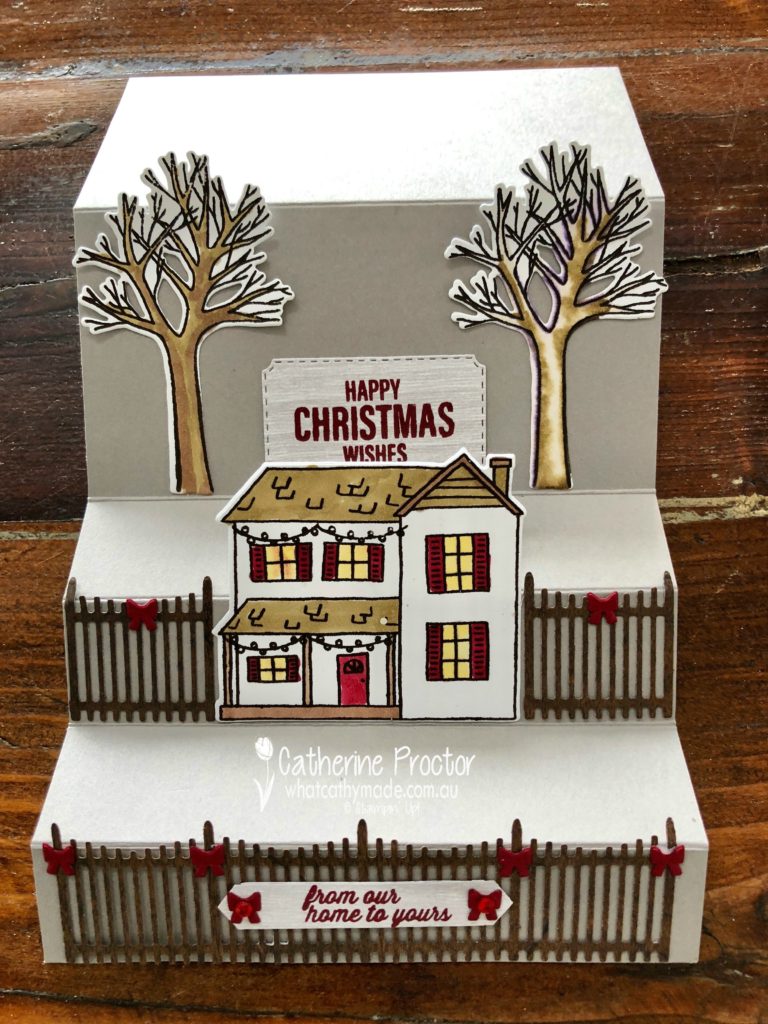 Step cards are really suited to stamp sets that you can use to create a layered scene. And they are wonderful for the recipient because they stand up beautifully by themselves for display purposes.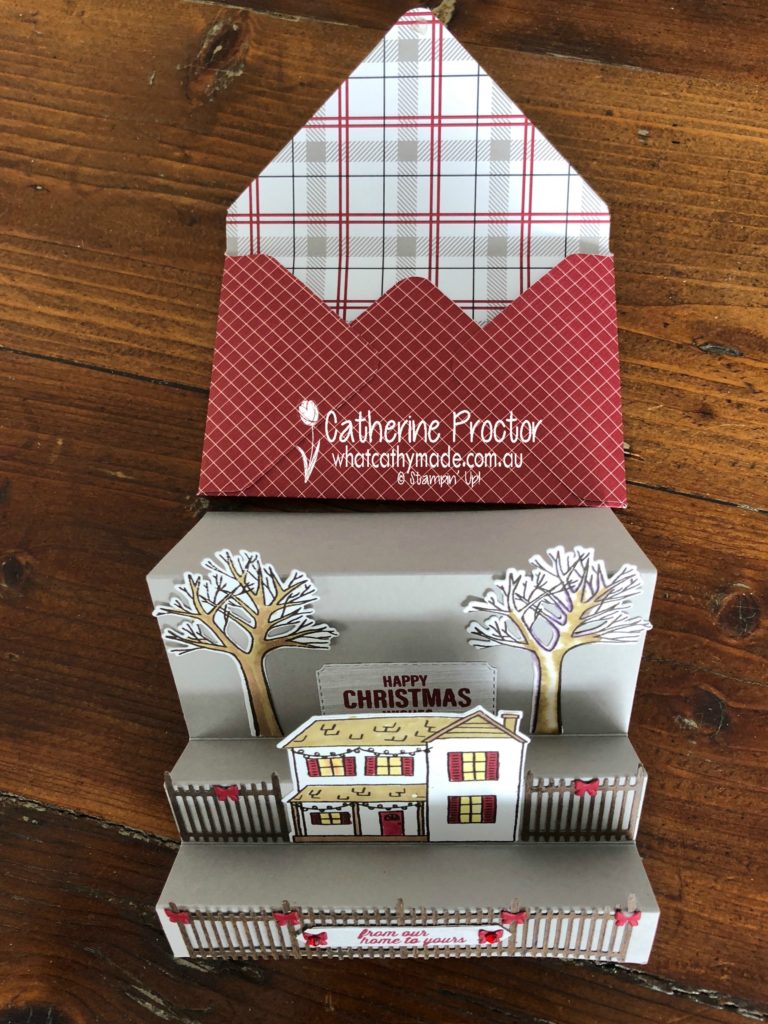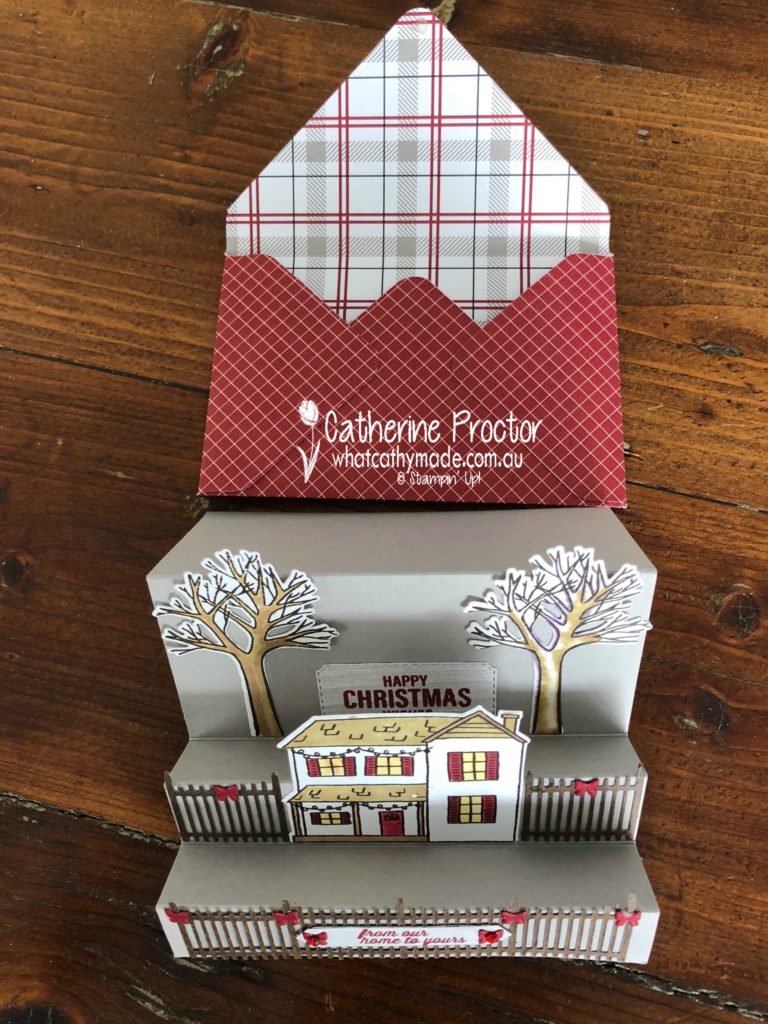 As you can see in the photo above I've made an envelope to match my card, using the envelope punch board and the matching Festive Farmhouse DSP. To keep my envelope closed when posting or gifting the card I use a glue dot underneath the back flap.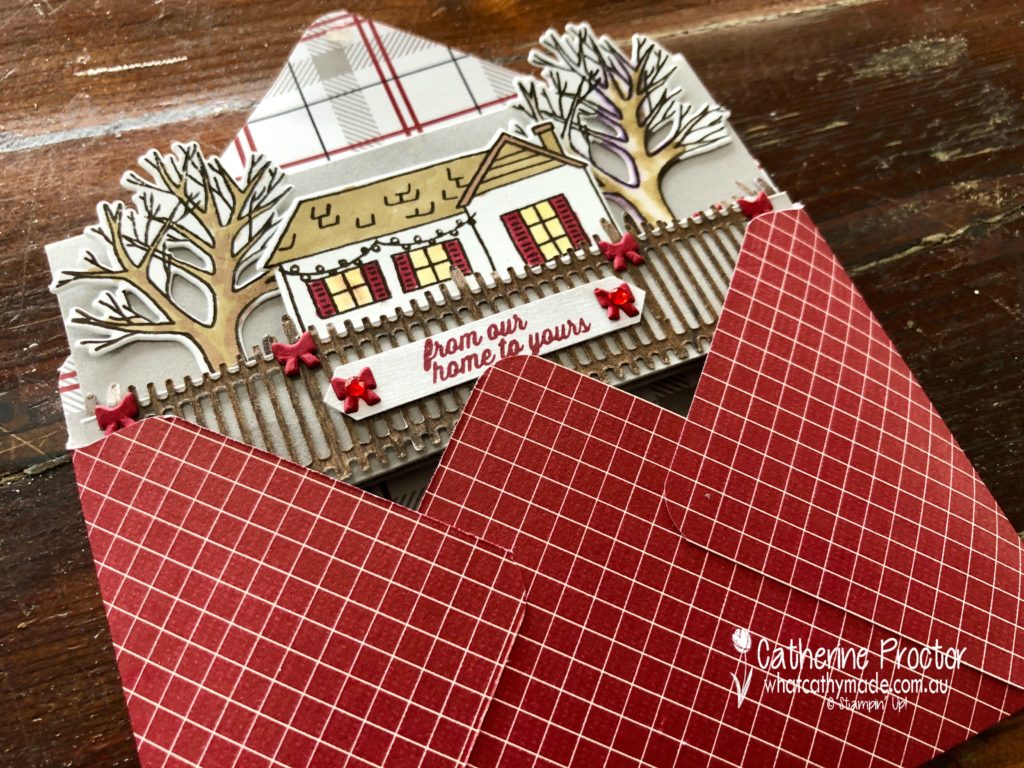 To see what the rest of the team have made this week hop over to the lovely Claire Daly's blog.
To purchase any of the products I used in this project you can shop with me here. Or if you'd like me to post you your very own copy of the 2018-2019 annual catalogue or find out about more about Stampin' Up! contact me.