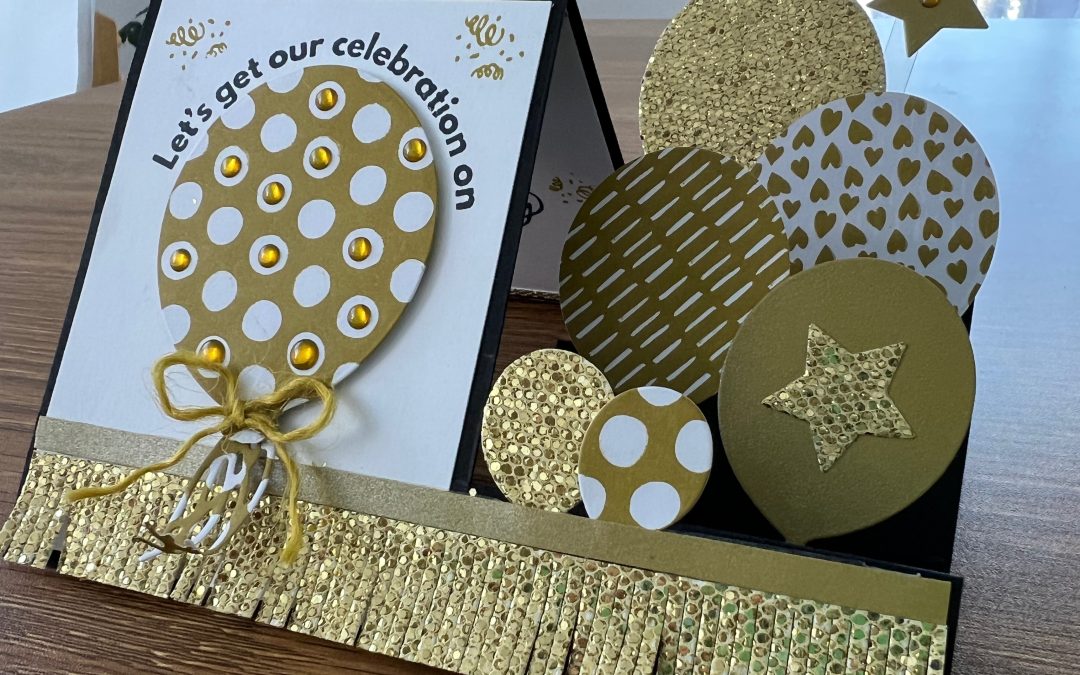 Welcome to week five of our Art With Heart 2023-24 Colour Creations blog hop!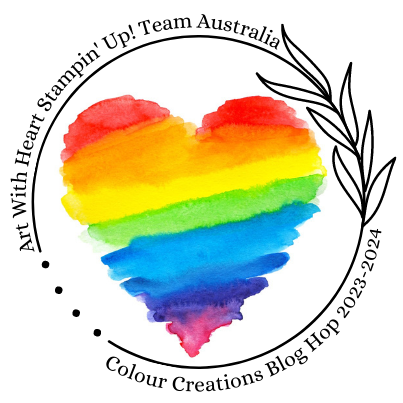 This week we are showcasing our fifth 2023-25 In Colour: Wild Wheat. Wild Wheat is a warm mustard gold colour, similar to a previous In Color, Delightful Dijon.
Here's how Wild Wheat compares to the other current Stampin' Up! yellows and browns.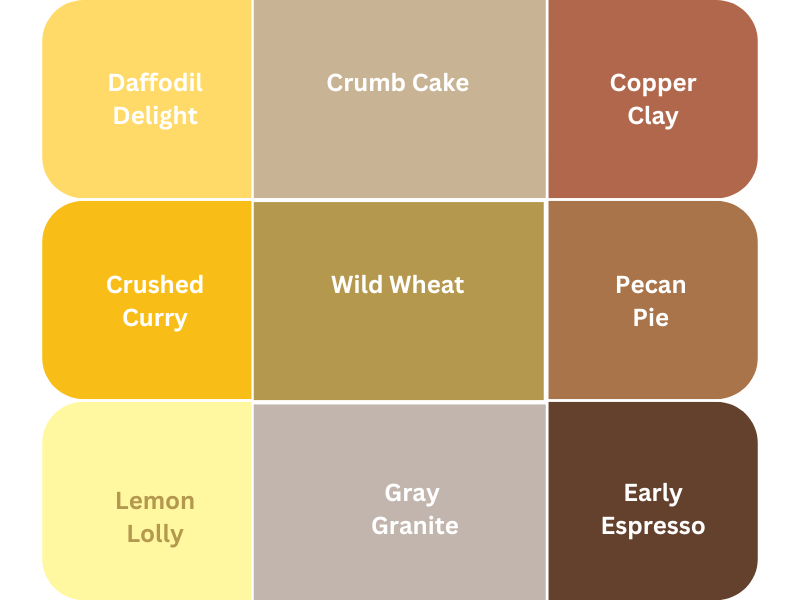 Although I love shades of mustard when used as an accent colour for homewares, leather shoes and bags, I must admit I found Wild Wheat challenging at first to craft with … especially as I'm a 7 hour drive away from home this week and I packed the wrong supplies!!!!
Luckily, I'd packed some of my 2023–2025 In Color 6″ x 6″ (15.2 x 15.2 cm) Designer Series Paper as well as my specialty paper share, which included Wild Wheat in the 2023–2025 In Color 12″ x 12″ (30.5 x 30.5 cm) Luster Specialty Paper and the "oh so fabulous" More Dazzle 6″ x 6″ (15.2 x 15.2 cm) Specialty Paper.
I'd also packed the Beautiful Balloons bundle to make a card for next week's blog, but decided to use it this week instead to make a side stepper/side step card.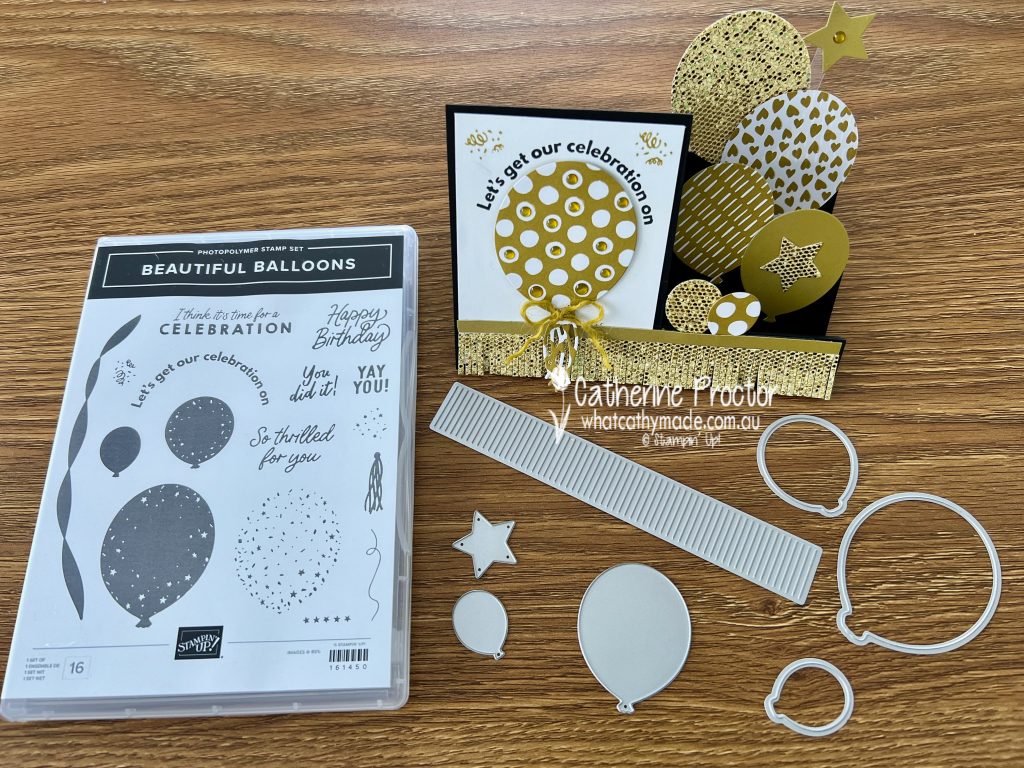 Making a side step card is quite simple – there is only one single cut and a few folds. One sheet of A4 paper is enough for 2 card bases, each measuring 14.8cm x 21cm each.
Use your paper trimmer to cut your A4 card stock in half and then cut and score as per the template below – the fold on the left hand side of the card is at 10.5cm.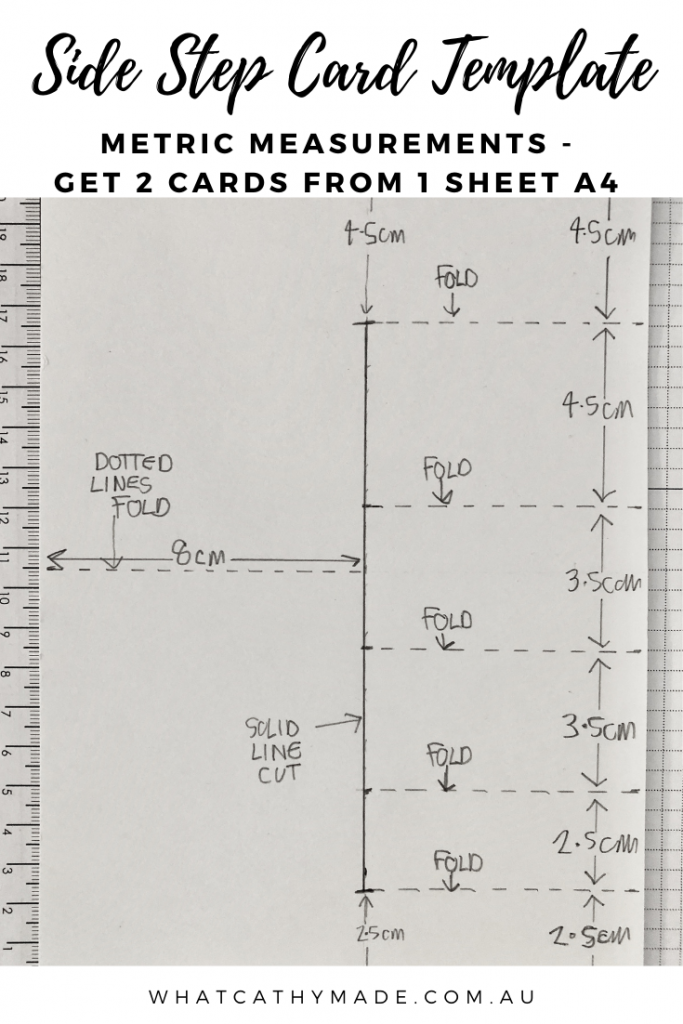 Side Step Card Template
Measure in 8cm from the left on the 14.8cm side of your card base and draw a pencil line from top to bottom.
Along this line measure down 4.5cm from the top of the card stock and measure up 2.5cm from the base of the card stock. The solid line in between these 2 measurements is your only cutting line for this card- I've marked this as a solid black line in my template.
Cut along this solid line, being very carful not to cut above or below this line.
All the other dotted lines are fold lines – measure and score these with your paper trimmer.
Once you've scored these lines, rub out the pencil mark along your cut line and fold the score lines so the side folds of your card look like this.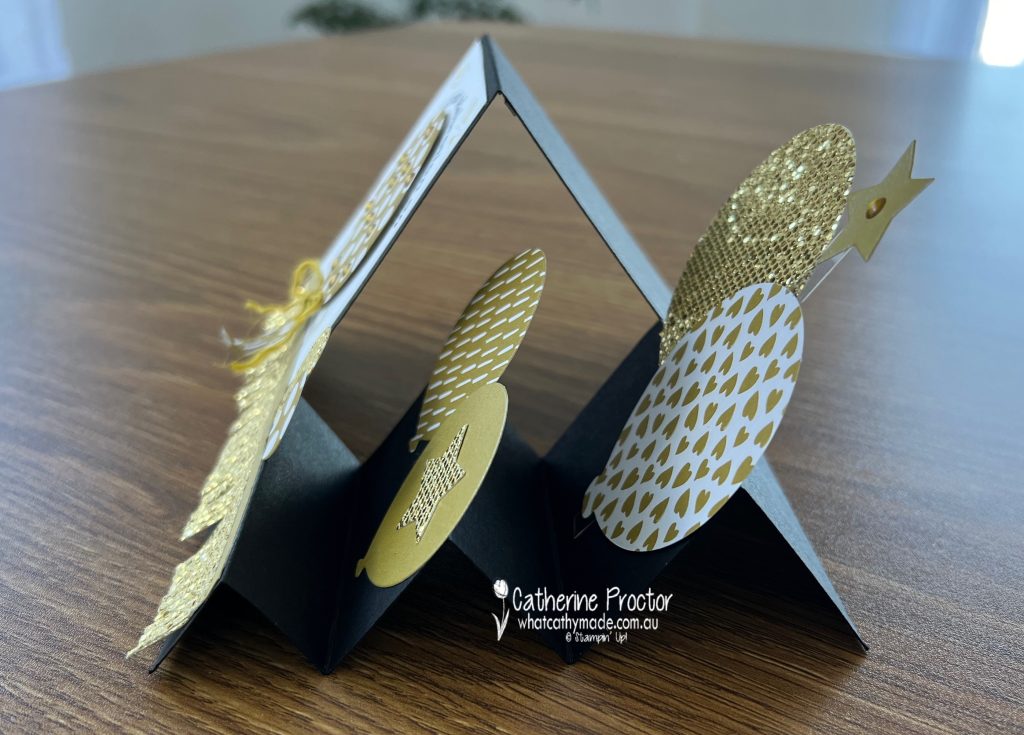 I've paired Wild Wheat with black, white and gold as it really looks like a kind of fools gold, especially in the Luster Specialty Paper. Here's what the side step card looks like when laid flat.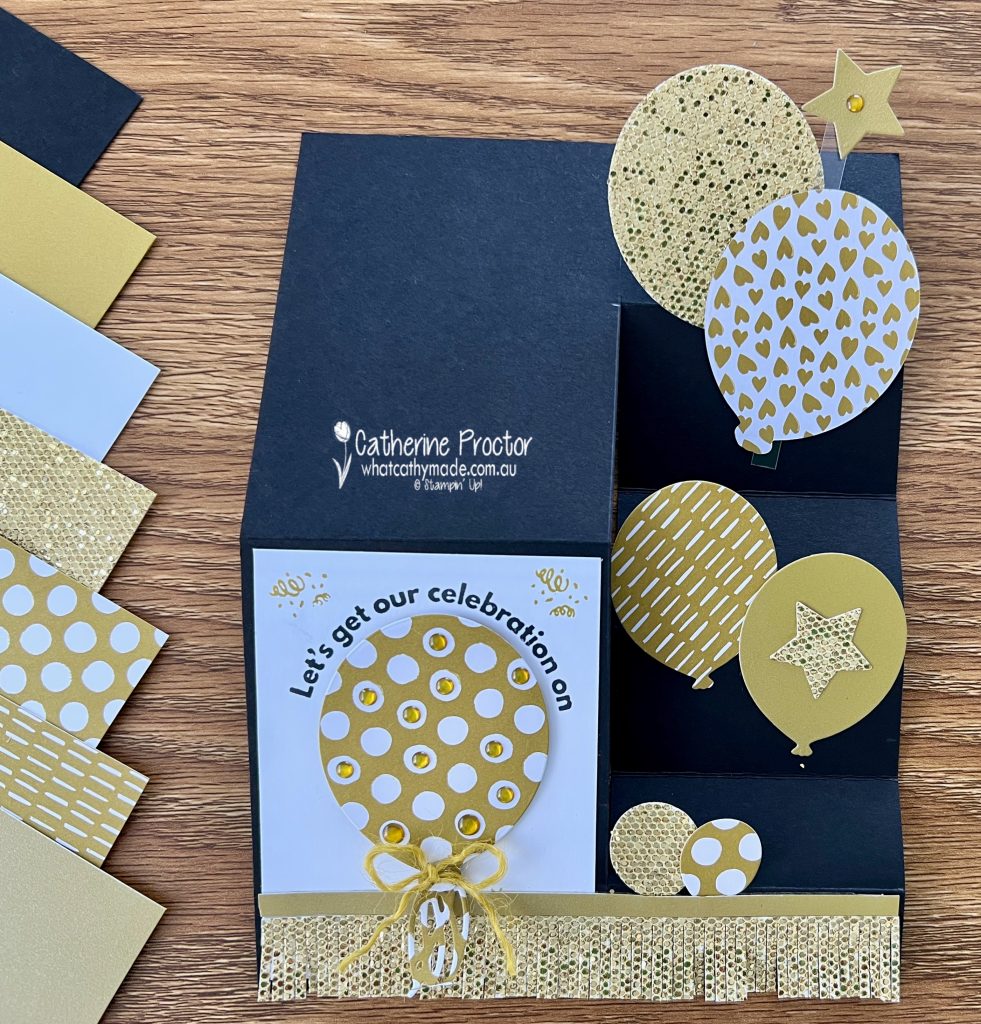 Here's what it looks like correctly folded and in an envelope.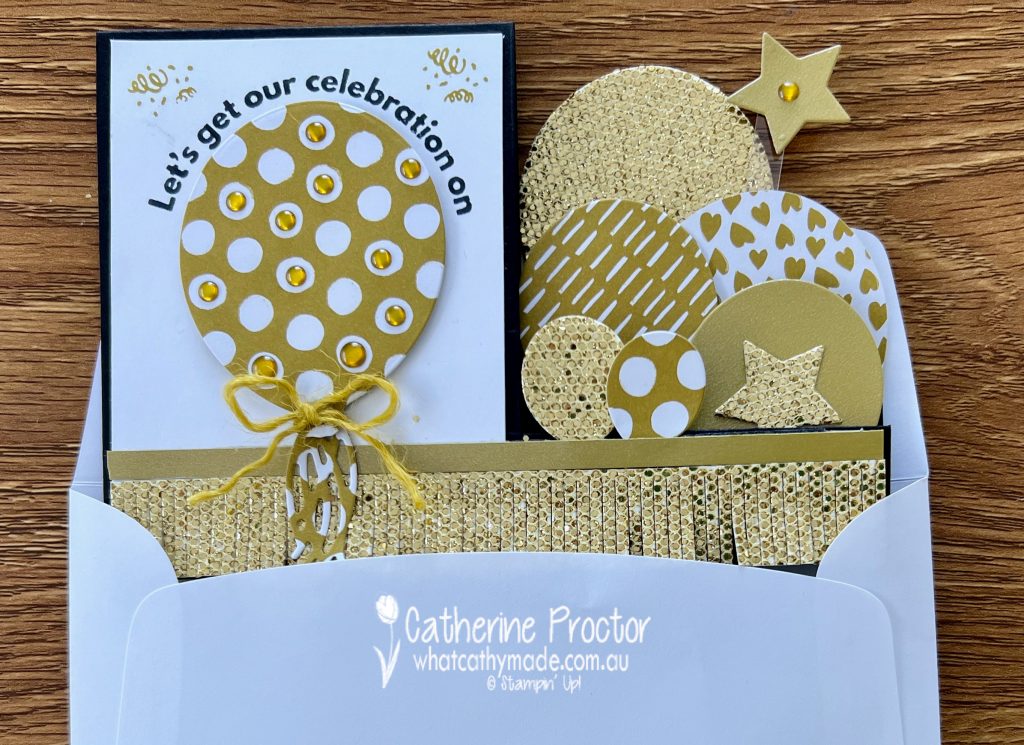 Here's what it looks like from the right side when sitting up for display.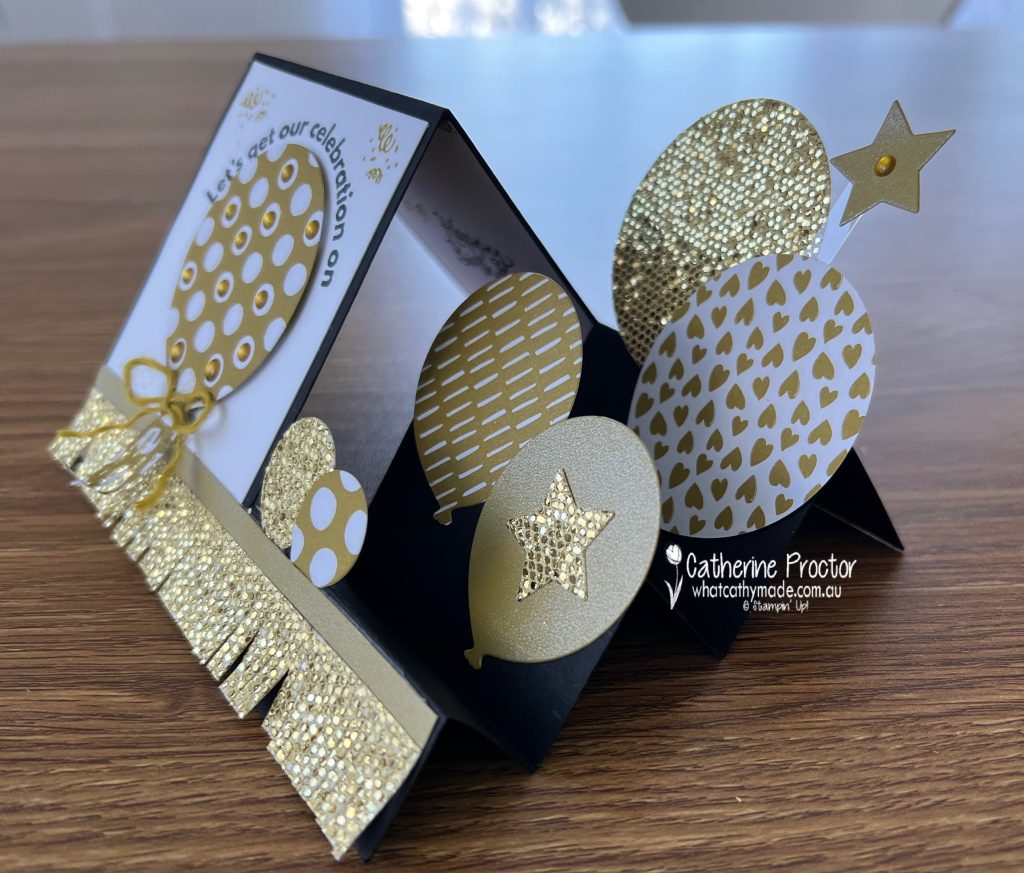 And from the left side.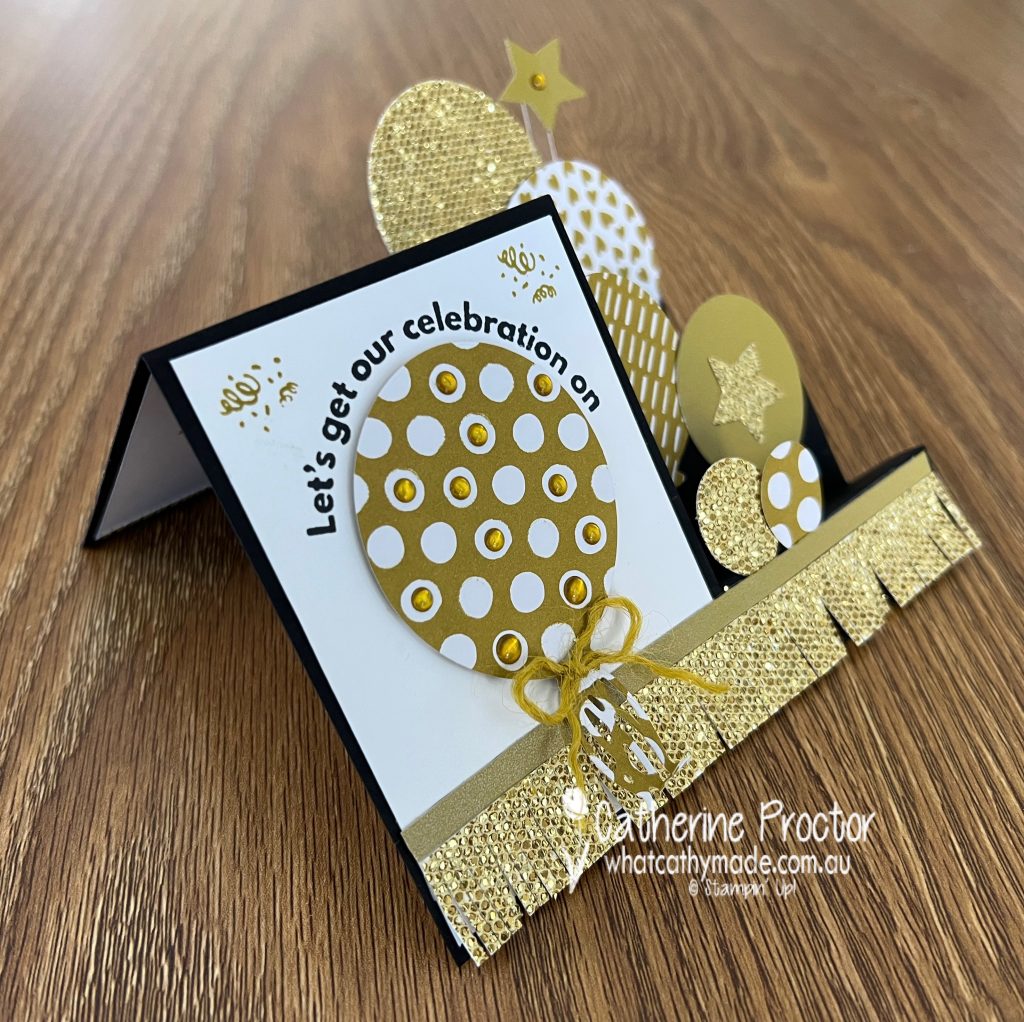 Did you notice the frill on the bottom of the card? It's a long die from the Beautiful Balloon dies that I used to die cut the More Dazzle specialty paper. I trimmed one end off to make a long frill.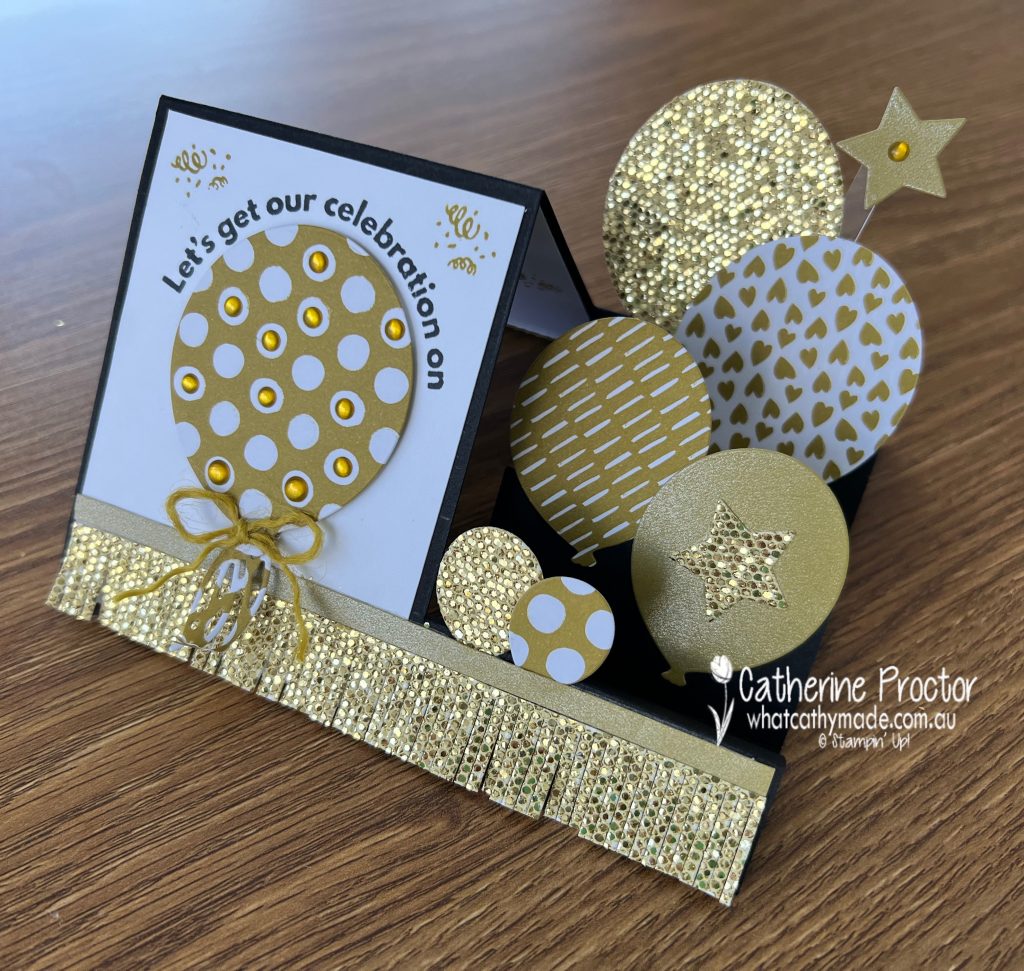 The offcut side from the long fringe was used to decorate the inside of the card.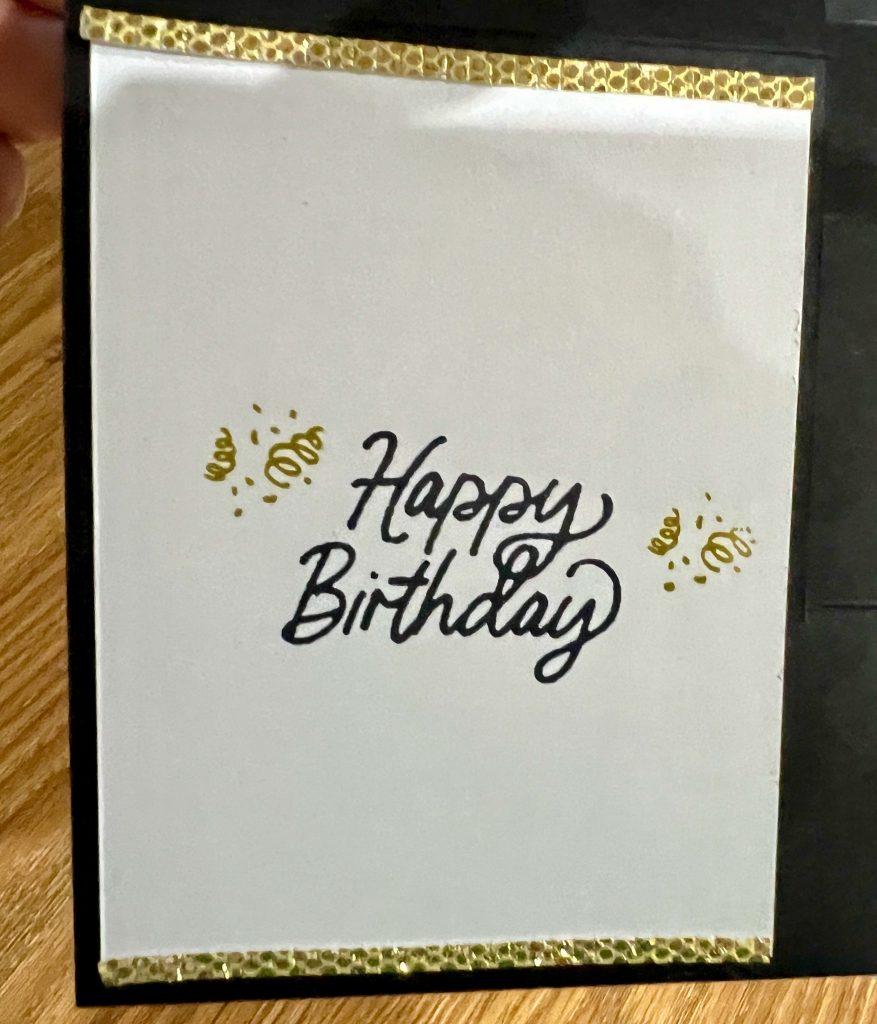 The front of the side step card was embellished with a bow of the Wild Wheat 2023–2025 In Color Jute Trim and Wild Wheat 2023–2025 In Color Dots on the largest balloon.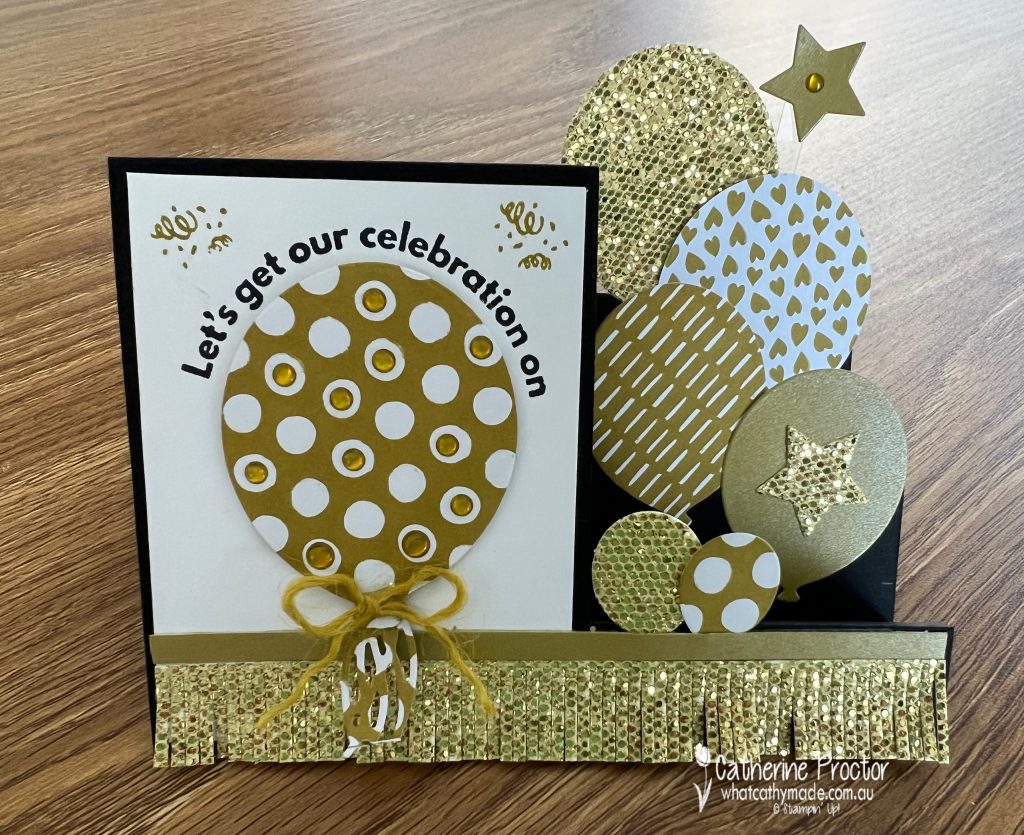 Now it's time to hop on over to our next participant, the lovely Christine Blain – I can't wait to see what Christine has made this week!
If at any time you find a broken link, you can find the complete list of all participants below.
Catherine Proctor – you are here!
From next Wednesday, June 7, we'll be showcasing our core colours in alphabetical order. Our core colours include new colours and returning colours and we'll start with a brand new colour, Azure Afternoon.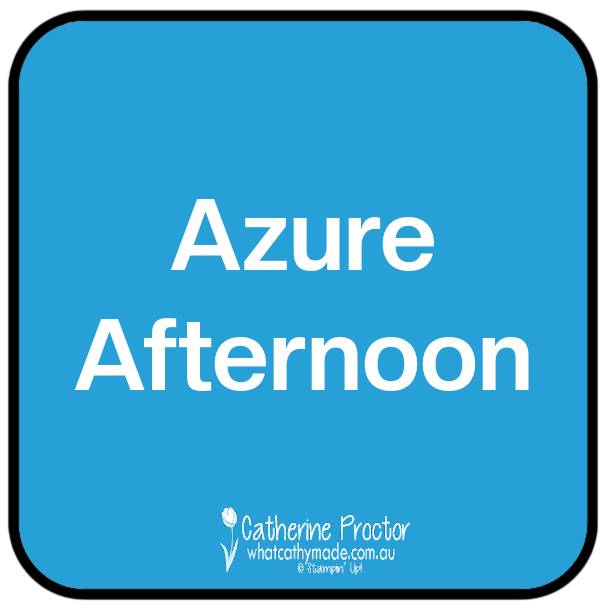 I hope you can join us then.