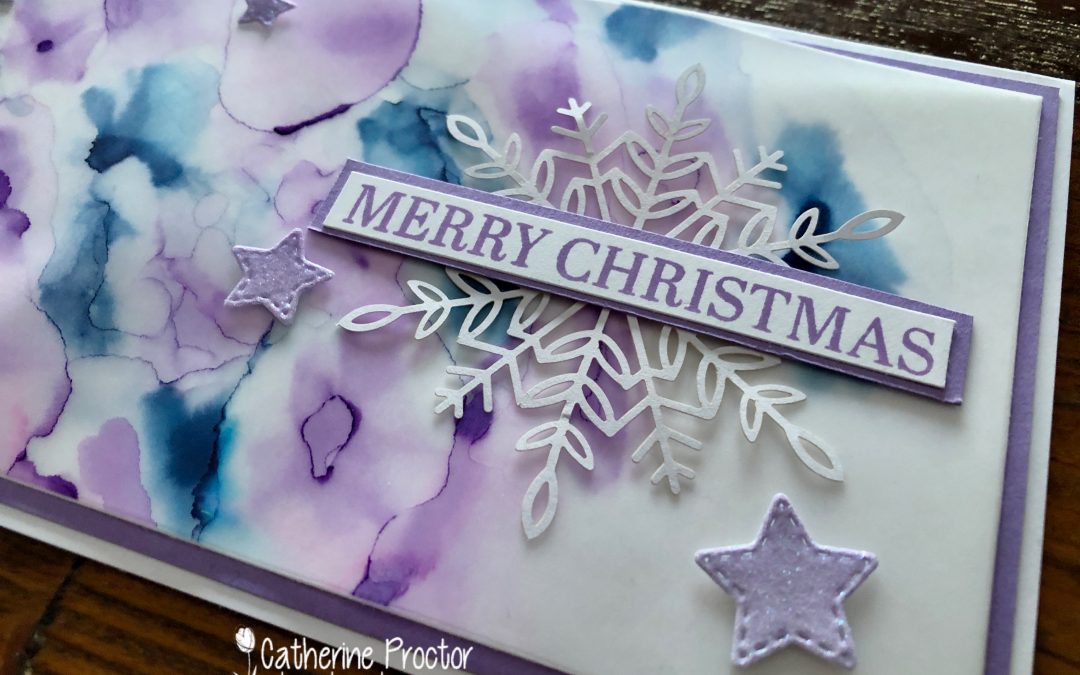 Welcome to week 22 of our 2021-22 Colour Creations blog hop! Tonight we are showcasing Highland Heather, a soft purple from the Subtles colour collection.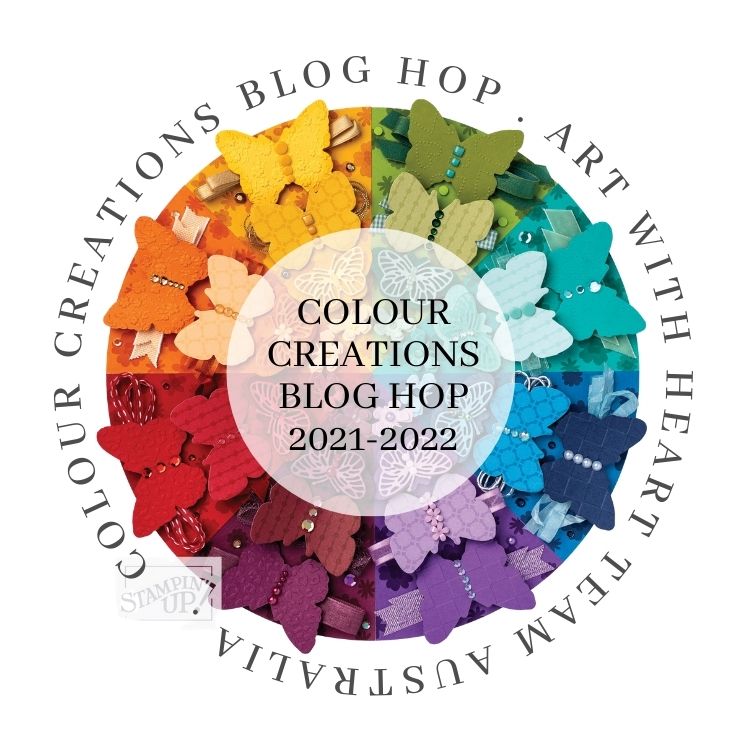 I know I'm a bit late to the party, but this week I finally tried the Stampin' Blends alcohol technique. Oh my goodness, gracious me – what a fantastic technique this is! If you haven't tried this technique yet, just give it a go. There is no right or wrong, it's easy to do and you get a totally different effect every time. All you need are Stampin' Blends, 100% Isopropyl Alcohol, vellum and a paintbrush.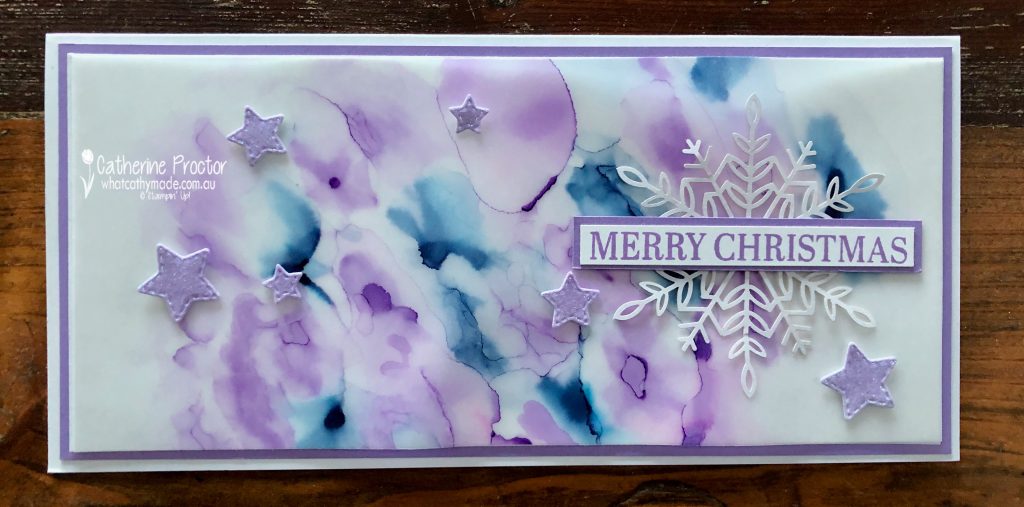 For my slimline card (10 x 20 cm) I used my dark Highland Heather Stampin' Blend and my dark Night of Navy Stampin' Blend. I simply scribbled random "splotches" of each colour onto vellum and then used a paint brush to gently paint the edges of the splotches with 100% Isopropyl Alcohol.
If I felt the gaps between splotches were too big, I simply waited for the alcohol to dry, added more colour with the Stampin' Blend and repeated the alcohol painting with my paintbrush.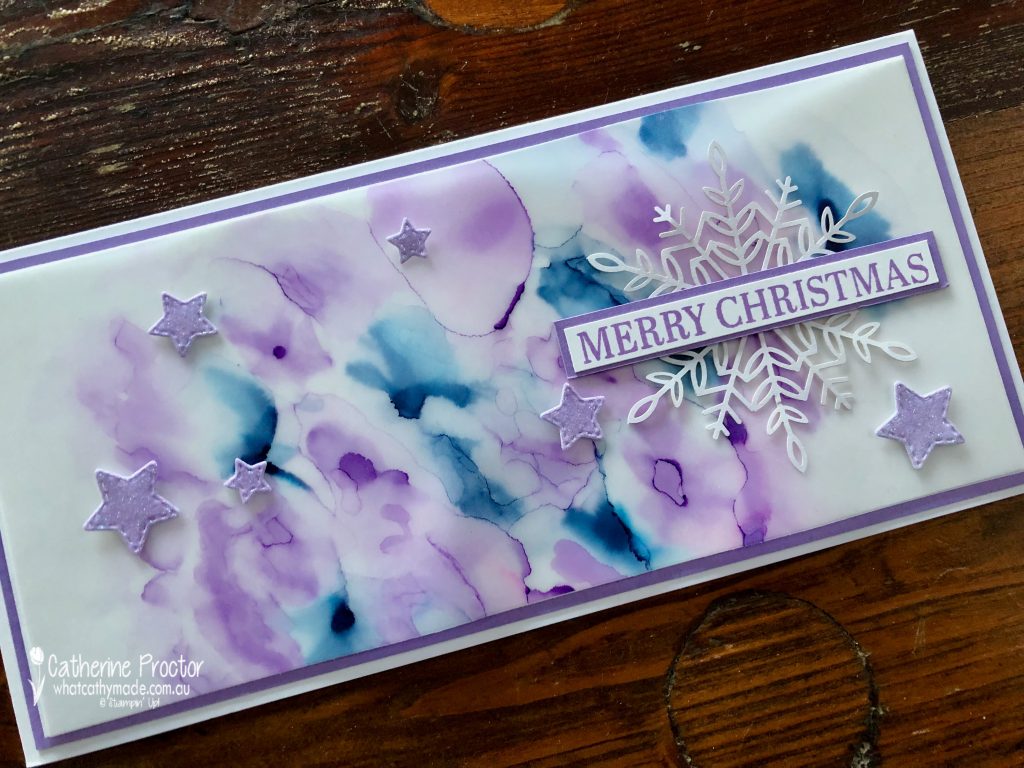 The sparkly stars are die cut from the from one of the glittering glimmery ombre specialty papers using the star dies from the Give It a Whirl dies. I used the Gorgeous Grape glittering glimmery ombre specialty papers – the lighter end of this ombre paper looks more like Highland Heather than Gorgeous Grape.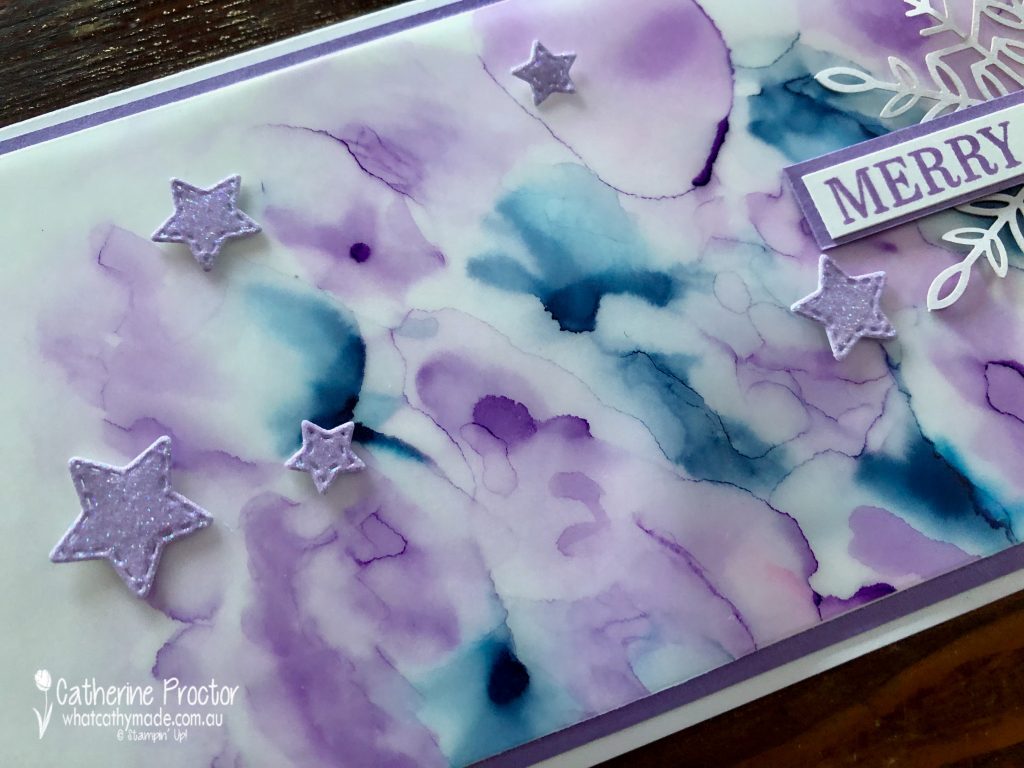 TIP: Once the alcohol has dried, adhere your embellishments to the front side of the vellum FIRST and them turn the vellum over and strategically place adhesive BEHIND where the embellishments sit so you can't see the adhesive behind the vellum layer.
A snowflake from the Wonderful Snowflakes embellishments and the Merry Christmas sentiment from the Sparkle of the Season stamp set complete my Christmas card.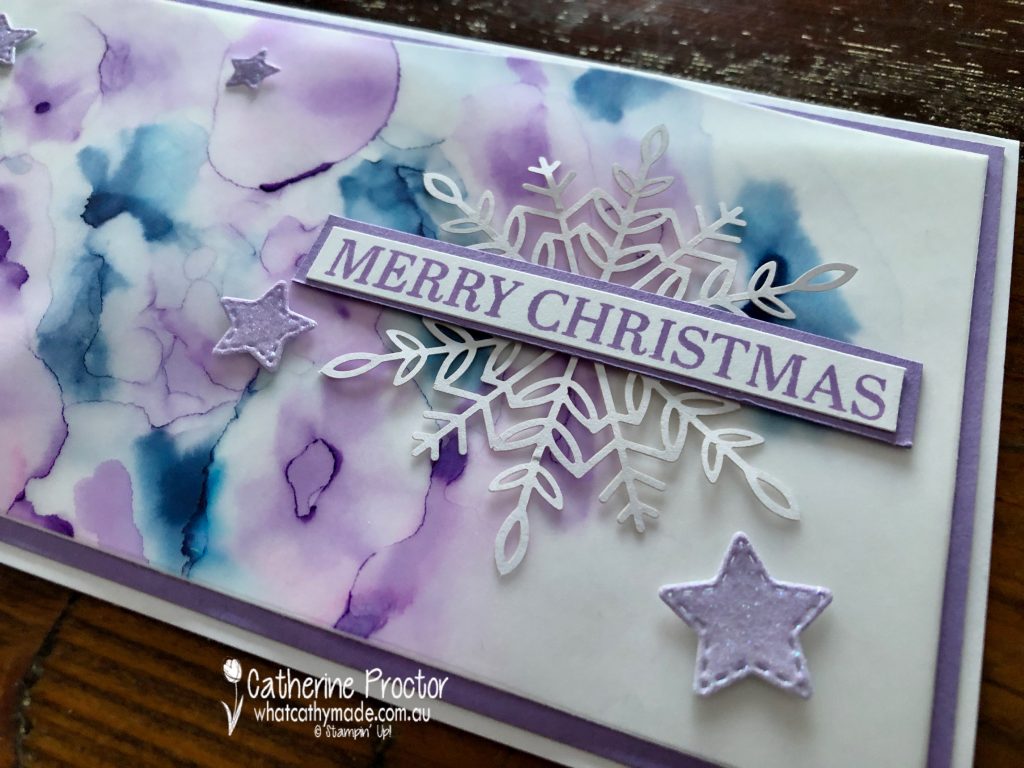 Now it's time to hop on over to our next participant, the lovely Michele Taylor – I can't wait to see what she's made this week!

If you find a broken link or have come to this blog hop from a different entry point, you can view the the full list of participants below:
If you live in Australia, you can find and purchase all these products in my Stampin' Up! Online Store or by clicking on the images below.
Product List
I'll be back with another Christmas card next Monday. In the meantime, wherever you are in the world, stay safe, stay calm … and keep on crafting xxx