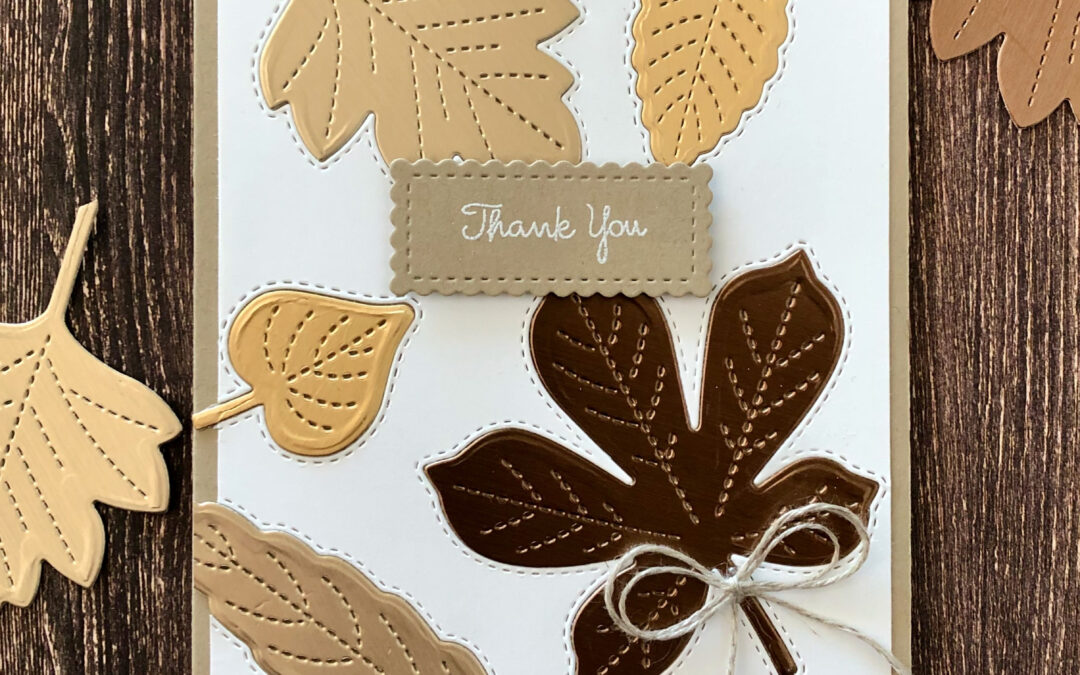 This week's CASEing the Catty #CTC382 challenge is to case your favourite bundle from the 2020 August – December Mini Catalogue.
I have so many favourites in this catalogue but in the end I decided to use a bundle I hadn't played with yet: the Love of Leaves bundle.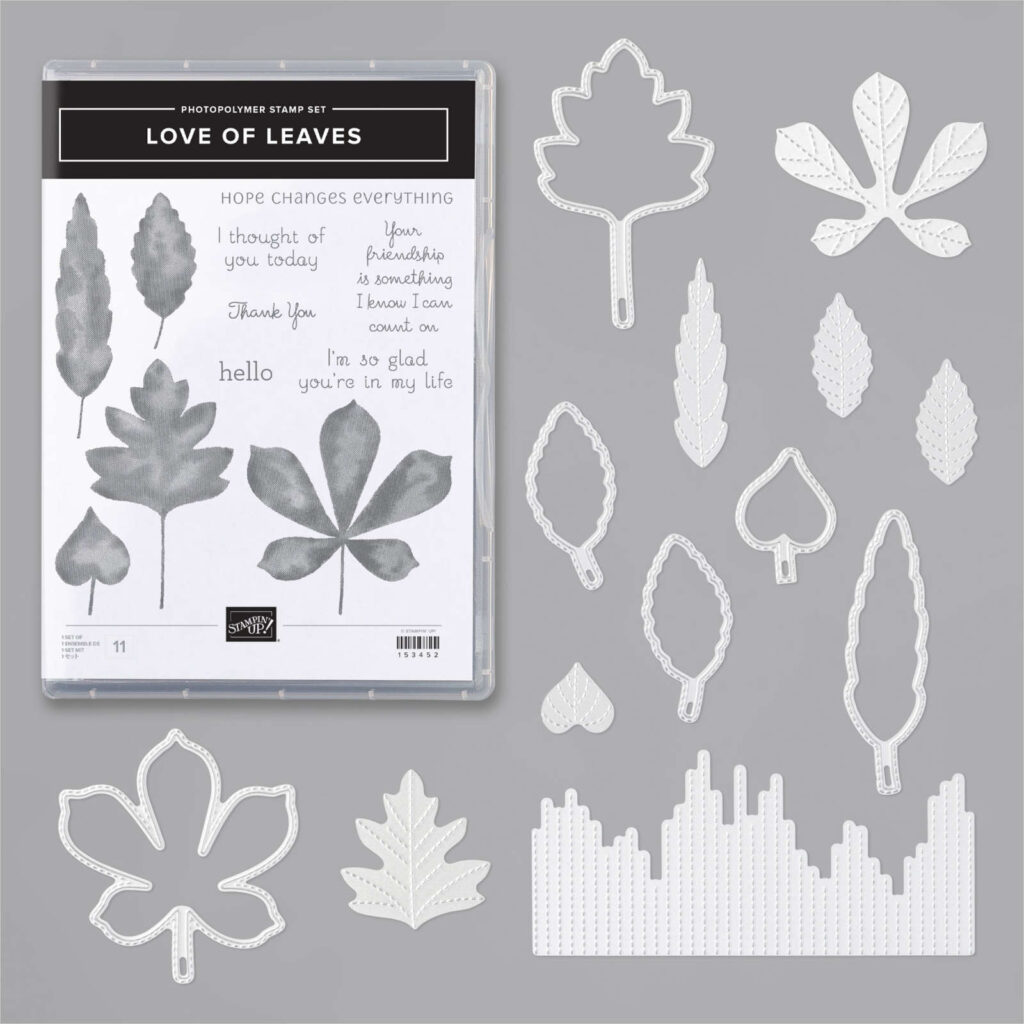 This is the card design I decided to CASE – it's on page 74 of the 2020 August – December Mini Catalogue.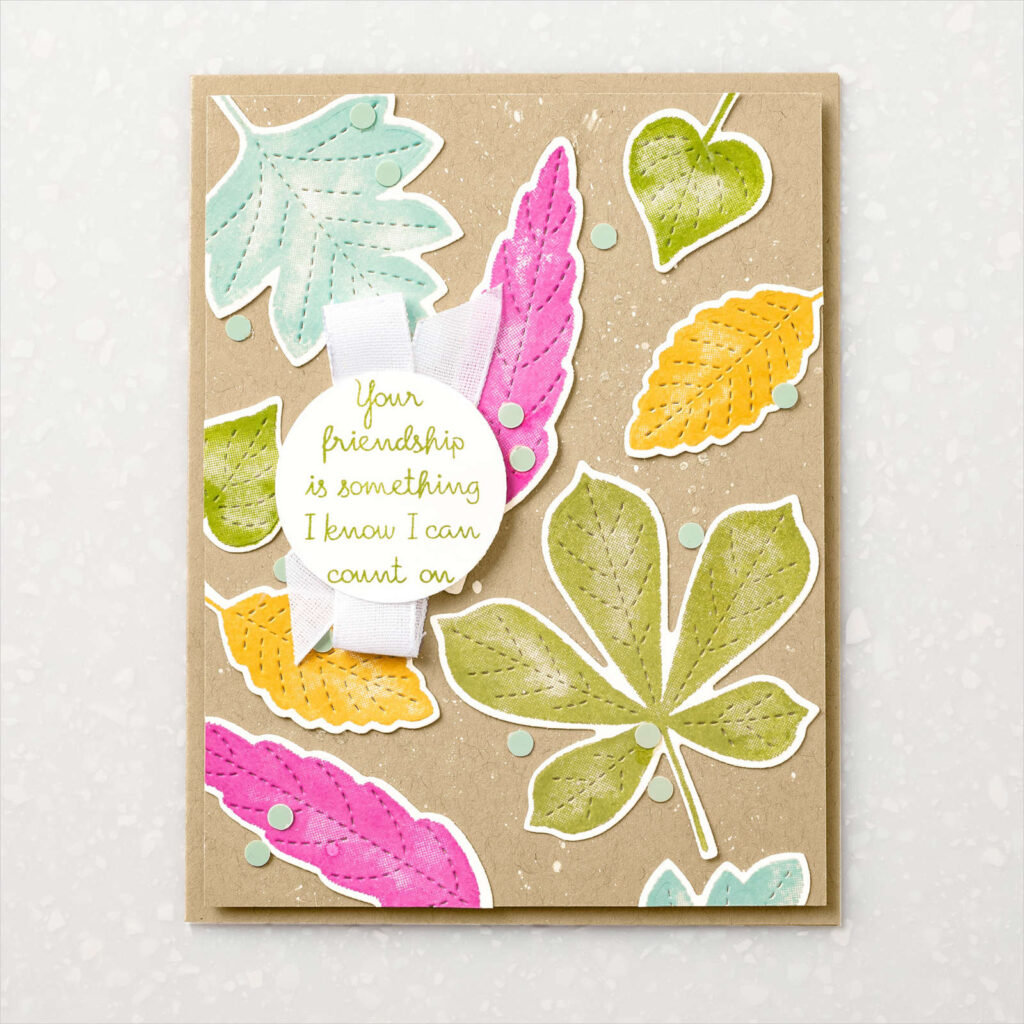 My card is the same basic layout but I've used the die inlay technique to insert the die cut shapes into the card front instead of layering them on top.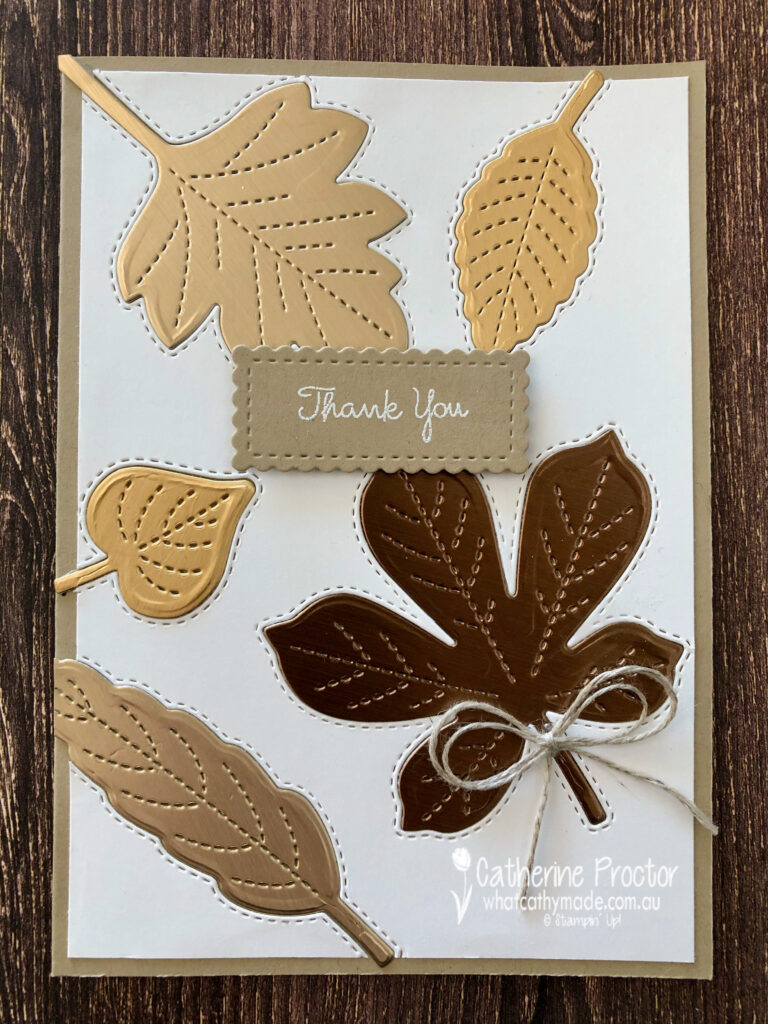 I cut my leaves out of the beautiful brushed metallic cardstock instead of the coloured and stamped leavers in the sample I CASED.
This angle better shows the soft sheen of this card stock.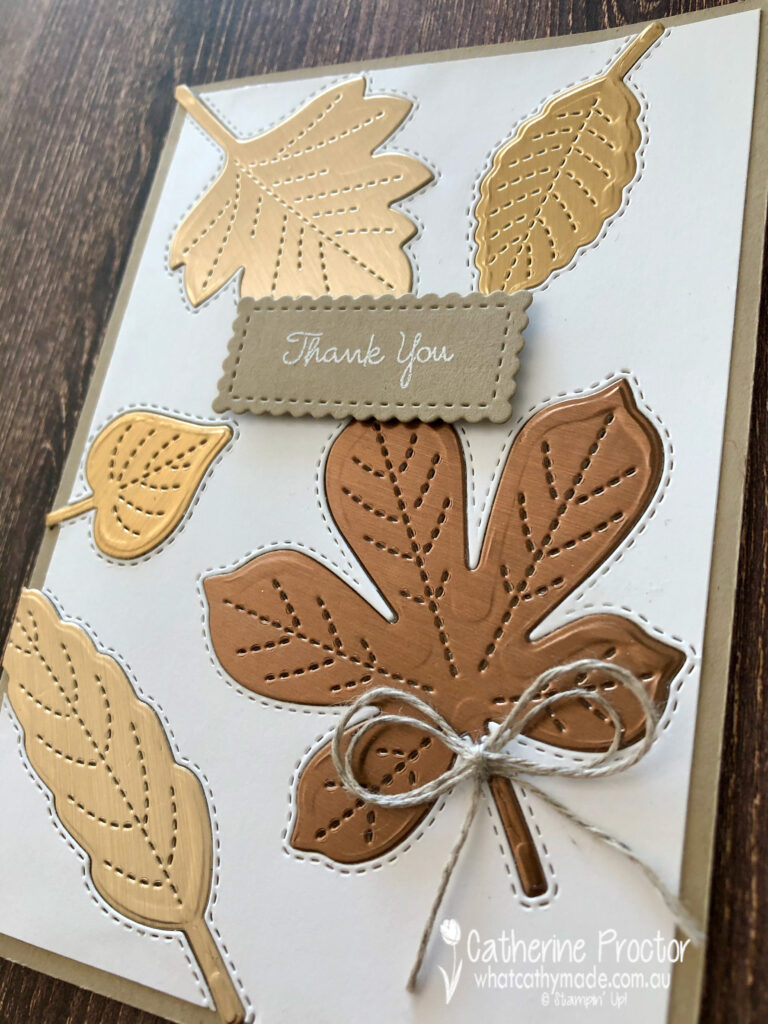 I've used all three colours of brushed metallic cardstock: bronze, copper and gold.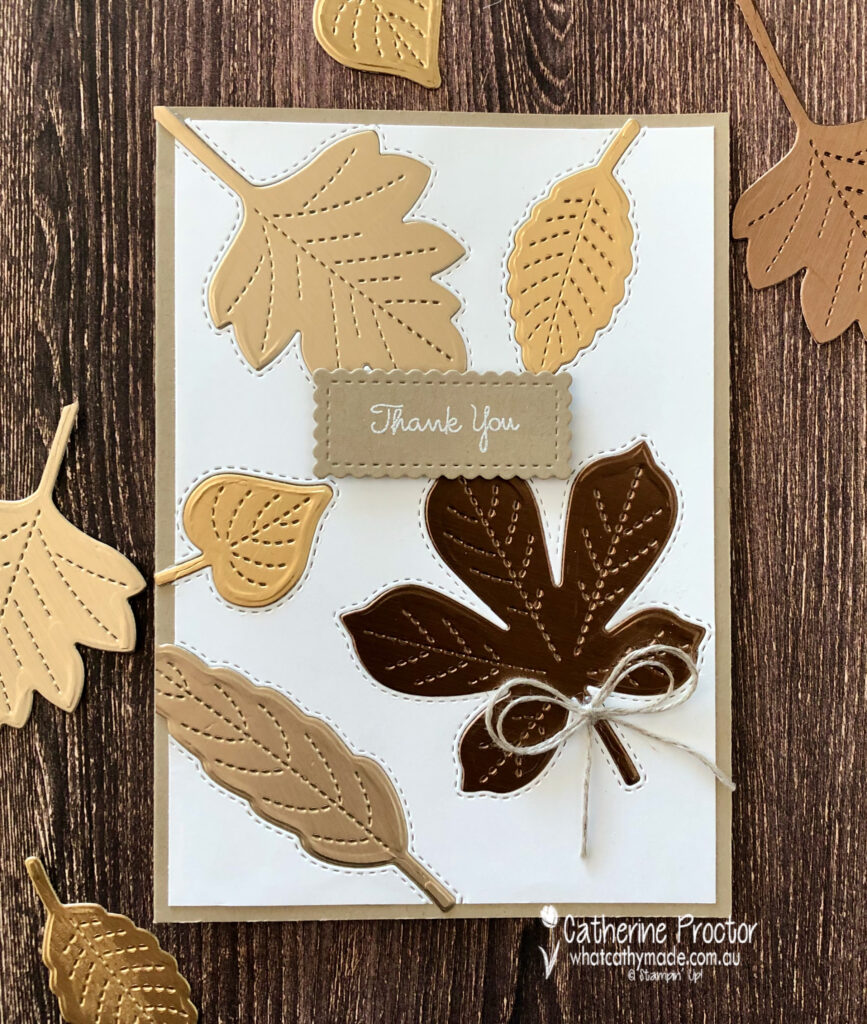 The sentiments and fonts in the Love of Leaves stamp set are incredible. I've white heat embossed the little Thank You for my card today.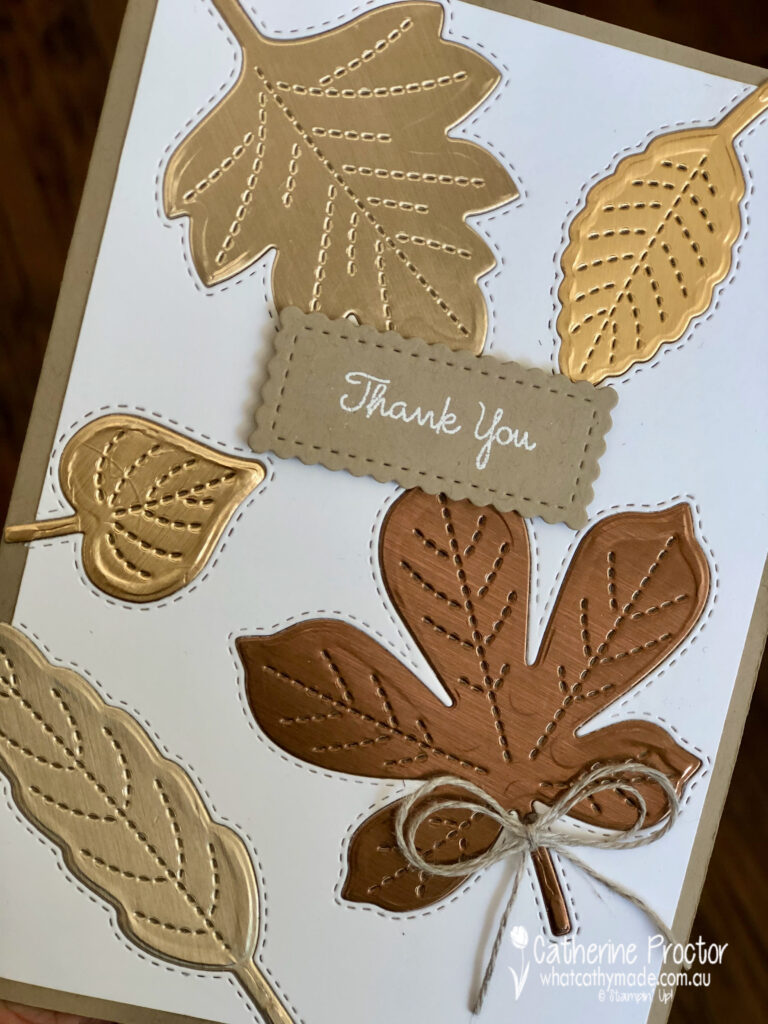 To purchase any of the products featured in today's post, simply click on the product links below.
Product List
If you'd like me to post you your very own copy of the the August – December 2020 Mini Catalogue, the 2020-21 Stampin Up! Annual Catalogue, the 2020-21 Beginners Brochure, or to simply find out about more about Stampin' Up! contact me.
In the meantime, wherever you are in the world, stay safe, stay calm…and keep on crafting xxx