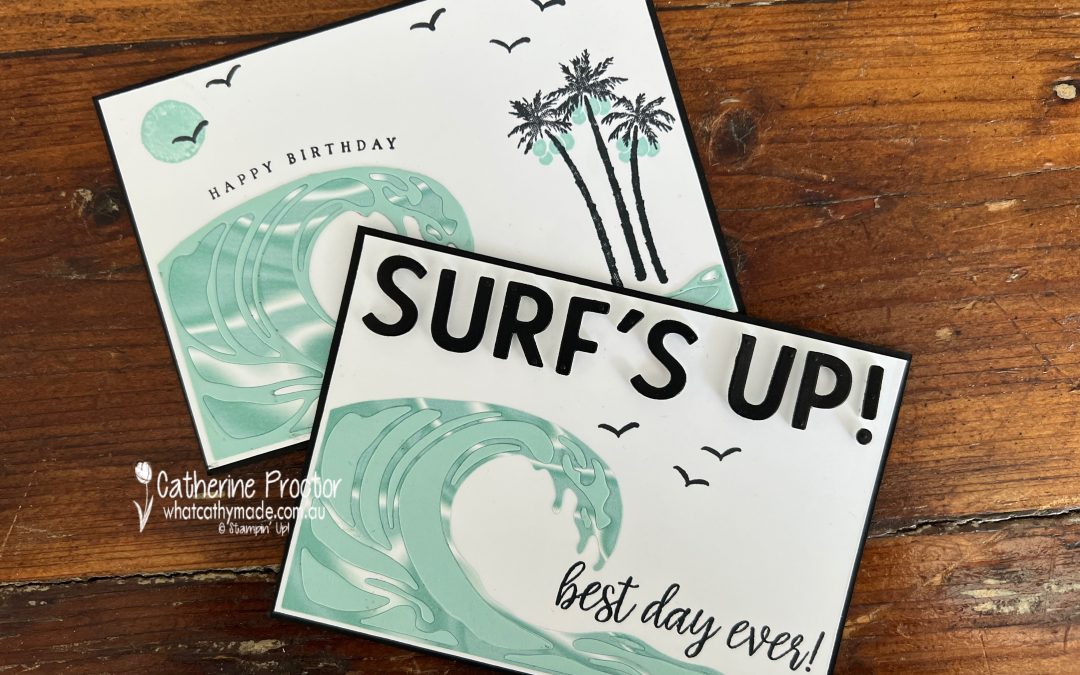 Welcome to week 36 of our 2021-22 Colour Creations blog hop! Tonight we are showcasing Pool Party from the Subtles family.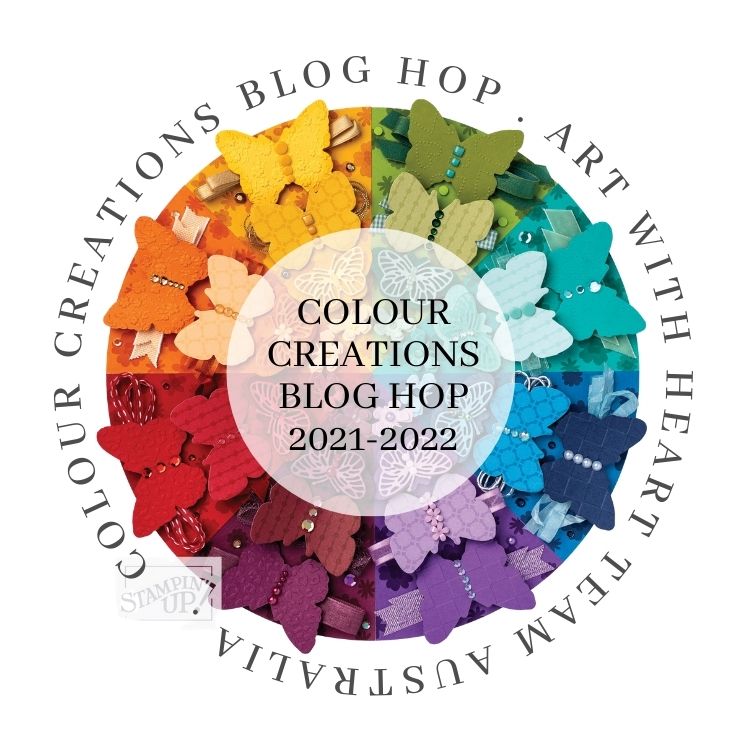 Tonight's cards bring together the free Simply Marbleous SALE-a-bration DSP with a brand new bundle that I am super excited about. The Waves of Inspiration Cling Stamp Set and Waves Dies are an early-release product from the 2022–2023 Annual Catalogue and will be available to purchase from March 1.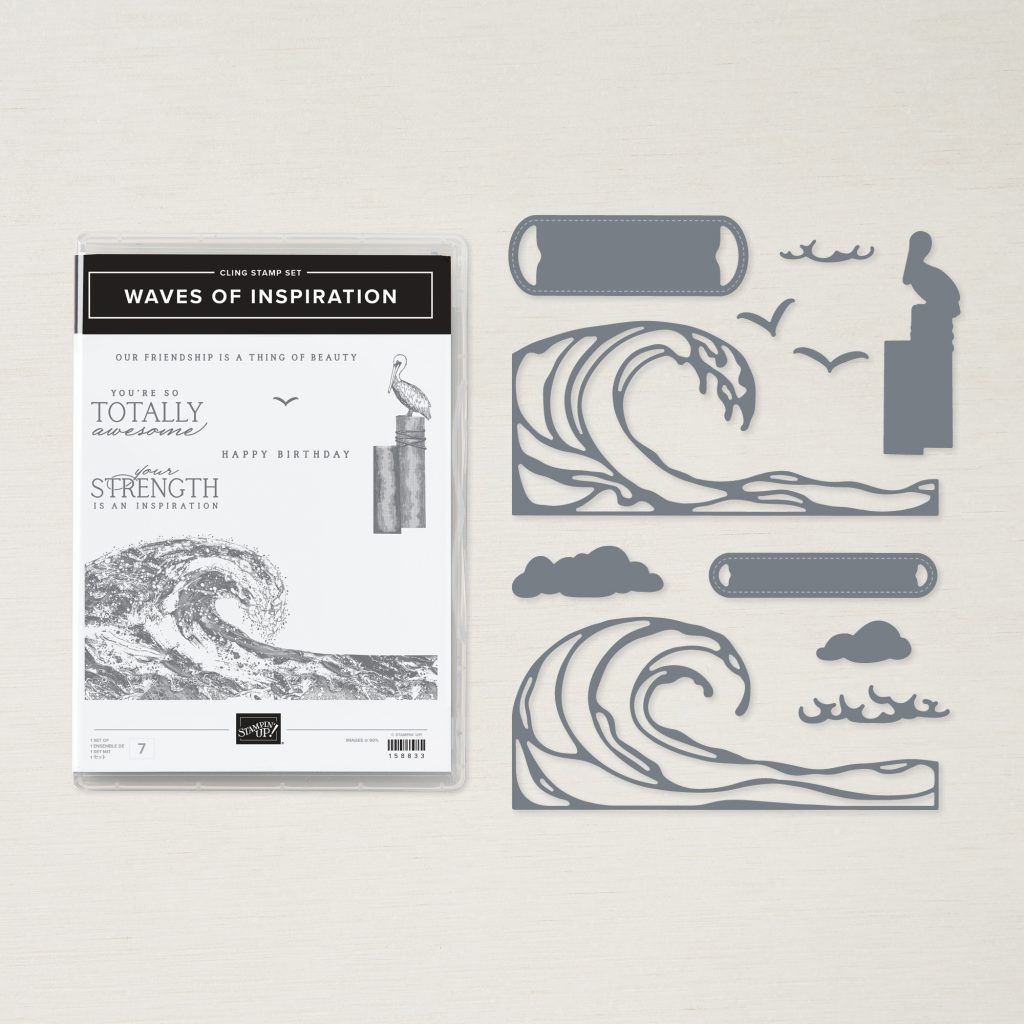 My husband and my boys really do live to surf so I know I will get a lot of use from this set! We are lucky enough to live at one of the best surfing beaches in Australia and surfing is such a wonderful activity they enjoy all year round. This Waves of the Ocean collection is definitely one I will keep and use forever.
The cards I've made for today use a pared back colour palette of Pool Party with Basic Black and Basic White.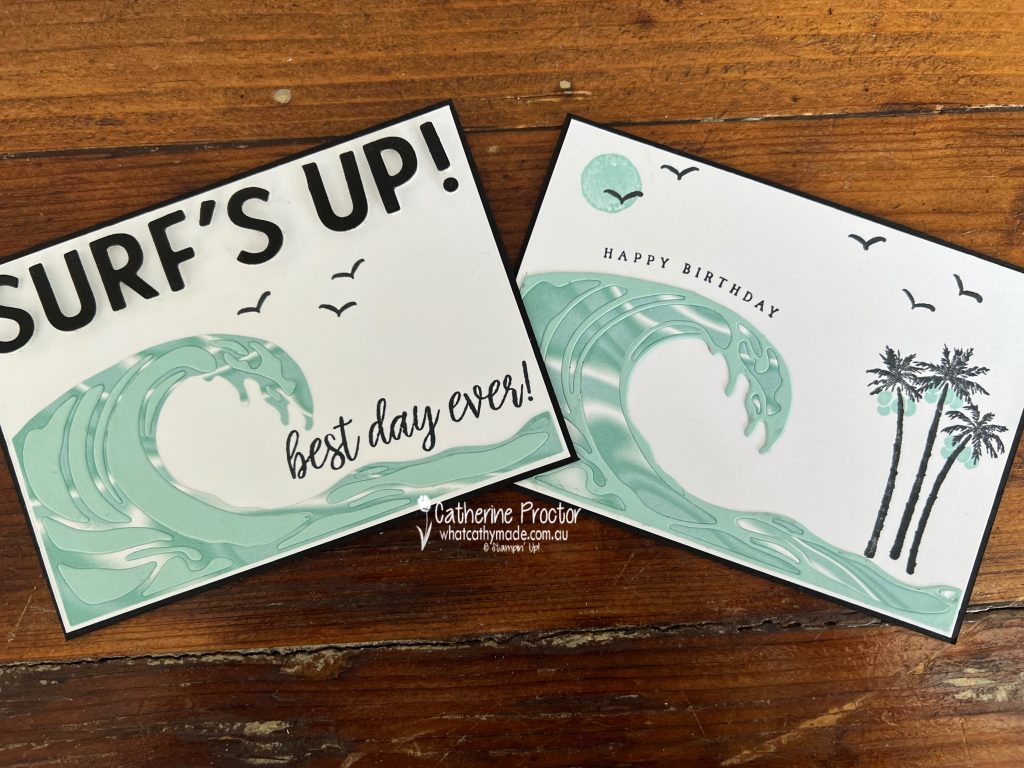 Whenever I use the die inlay technique I always make two cards so as not to waste the negative images from either die cut.
Die Inlay Technique, step by step
Adhere adhesive strip to one side of a 14×7 cm piece of Pool Party card stock and the reverse side of a 14×7 cm piece of Simply Marbleous DSP.
Use one of the large wave dies to cut a wave from the Pool Party card stock – do not throw away any of the negative pieces.
Use the same wave die to cut a wave from the Simply Marbleous DSP, again keeping the negative pieces.
Adhere the wave outline to the card base and then use the negative pieces from the other die cut wave to fill in the wave.
Repeat for the other card, using the cardstock and DSP in reverse.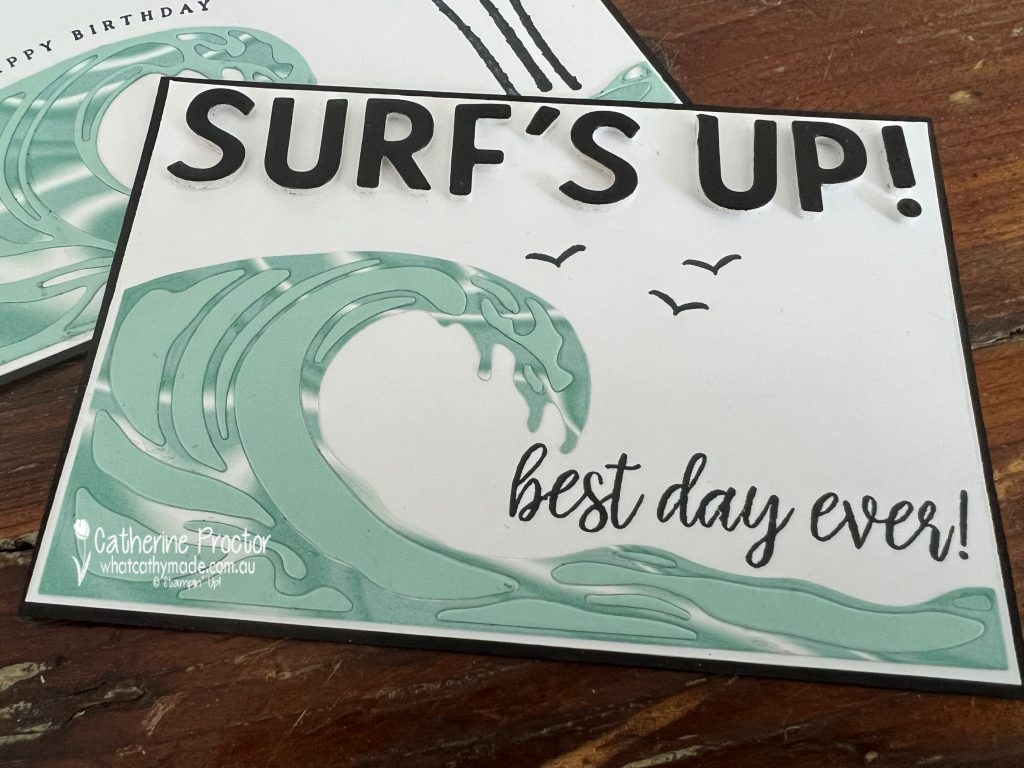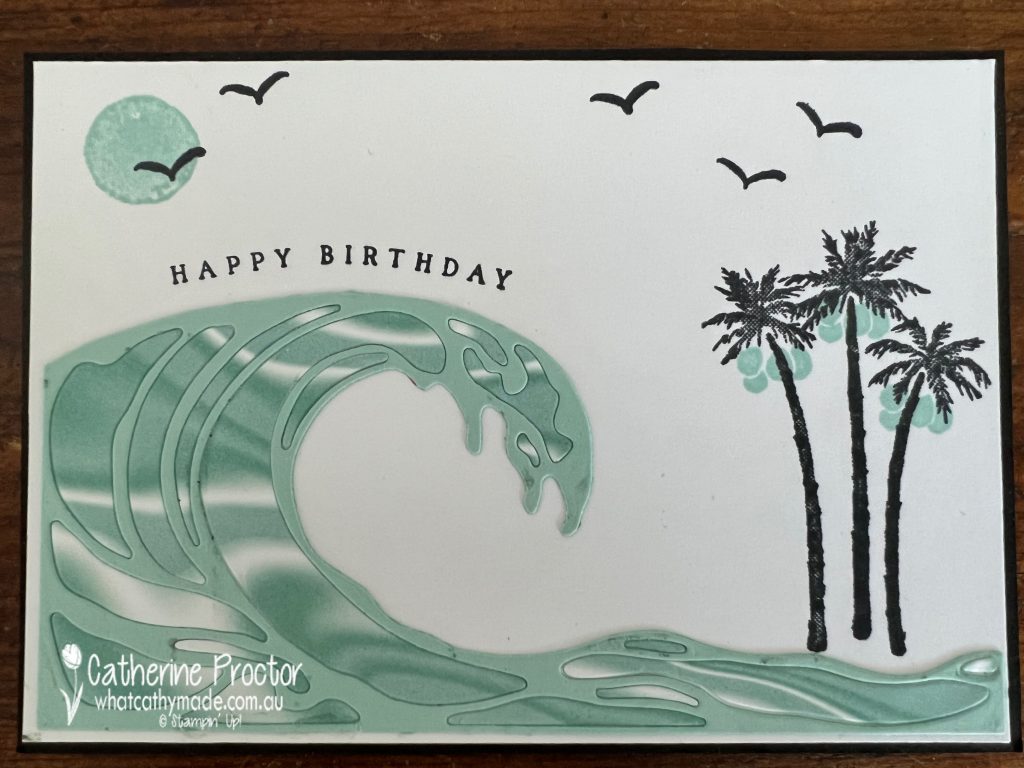 The Simply Marbleous DSP really does look so realistic for waves, capturing the way light falls across a wave, as well as all the froth!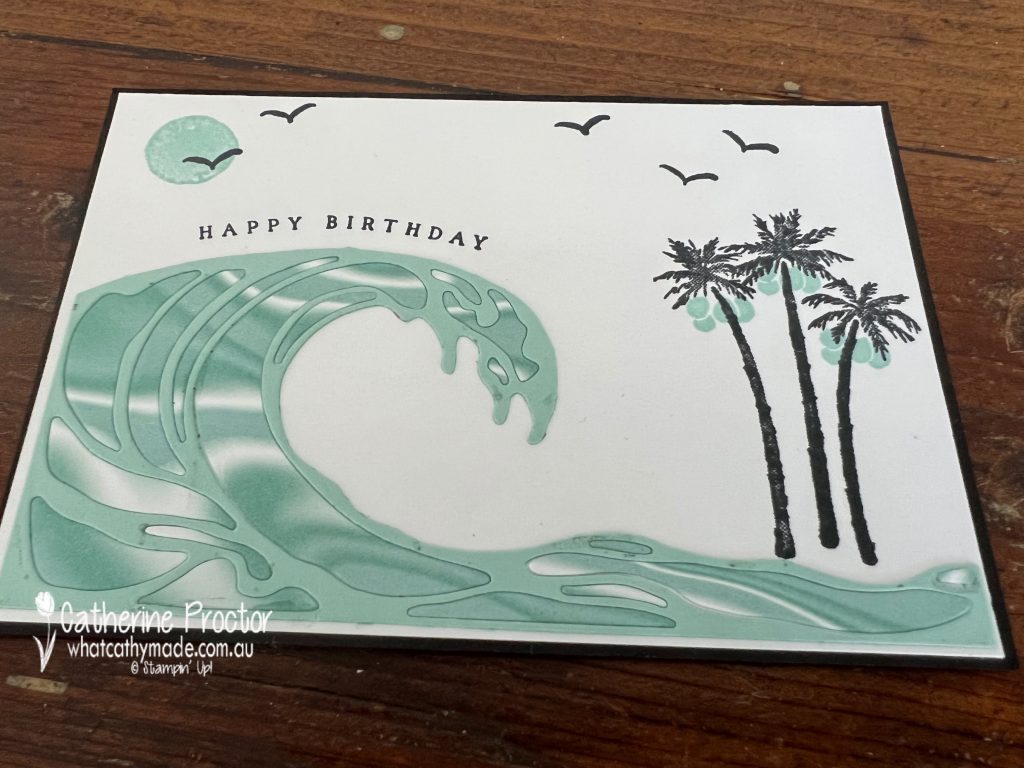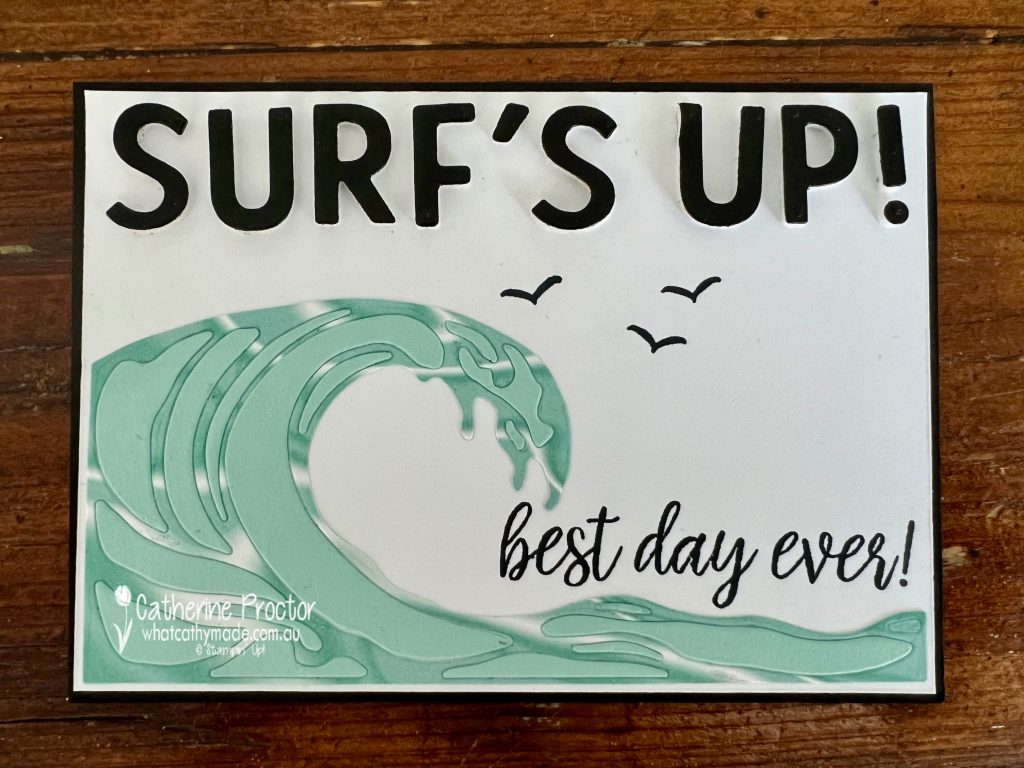 The Playful Alphabet dies are perfect for creating a custom word or phrase on a card – in this case it's "Surf's Up!"
Now it's time to hop on over to our next participant, the lovely Kate Morgan – I can't wait to see what Kate has made this week!

If at any time you find a broken link, you can find the complete list of all participants below.
If you live in Australia, you can find and purchase all these products in my Stampin' Up! Online Store or by clicking on the images below.
Product List
We will be back to showcase Poppy Parade on February 23.
Wherever you are in the world, stay safe, stay calm … and keep on crafting xxx
Cath xx