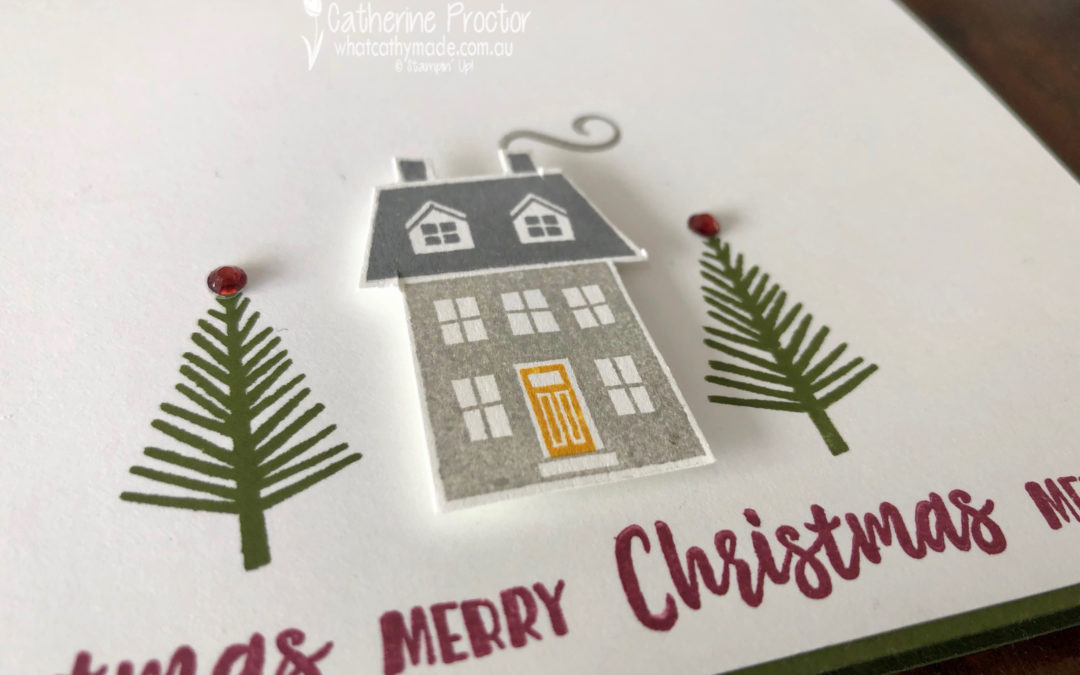 Tonight the Art with Heart team are sharing creative Christmas projects, many featuring products from the upcoming Holiday Catalogue which starts on the 4th of September.
If you would like a copy of the 2019 – 2020 Annual catalogue or the new Holiday catalogue, contact any of the girls on the blog hop and we will get in touch with you.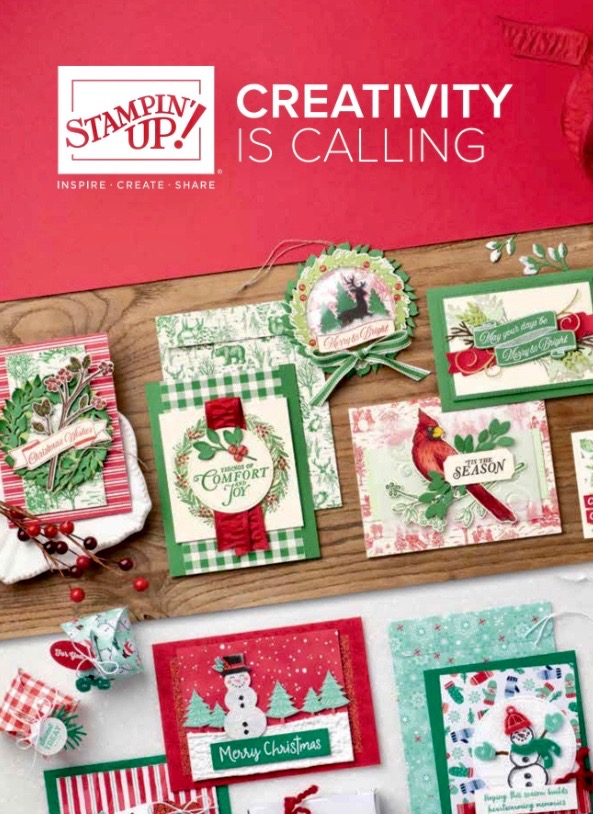 I have to admit I have a thing about stamp sets that feature buildings. Ever since I was a little girl I've loved floorpans, dolls houses, miniature models…I probably should have studied architecture. So as soon as I saw the "From Our Home to Yours" stamp set I just knew I had to have it!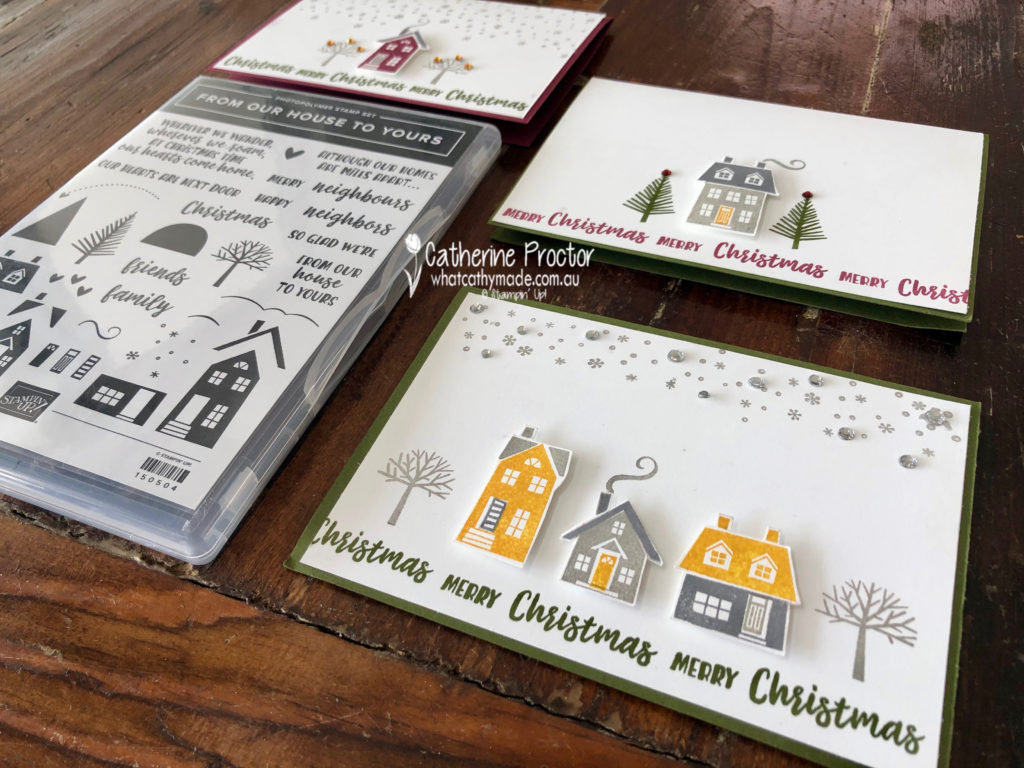 This set has 33 photopolymer stamps and it stamps the images very crisply and clearly. It can be used for many other occasions apart from Christmas and it works with so many different colours.
It's good value for money, versatile, easy to use…oh, and did I mention just how adorable the little houses are?

My colour scheme for my cards tonight kind of evolved as my cards did. I was only going to make one card but ended up making three!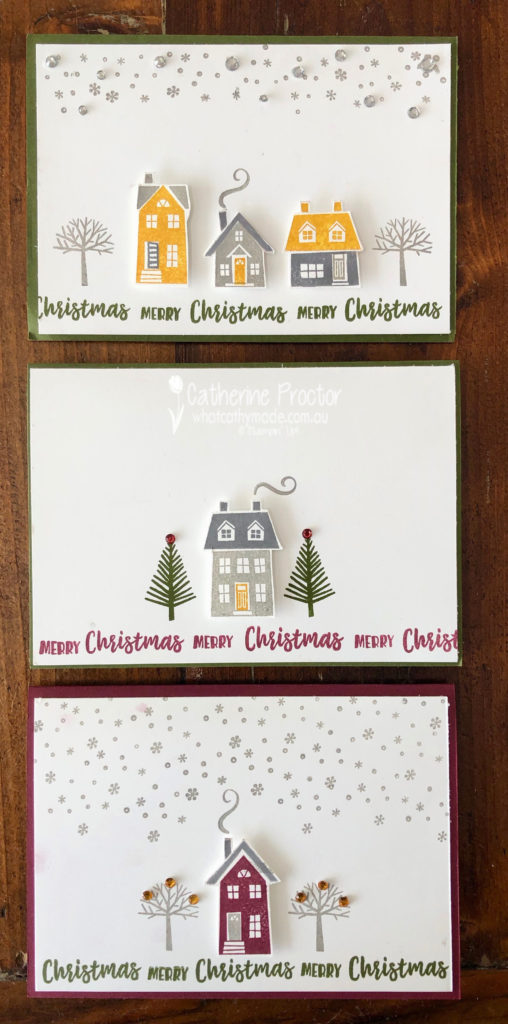 I began stamping on my first card with the colours of my own home: a soft light grey on the walls (Smoky Slate), with a dark grey/black roof (Basic Gray), white windows and a bright yellow (Crushed Curry) front door to greet my friends and family.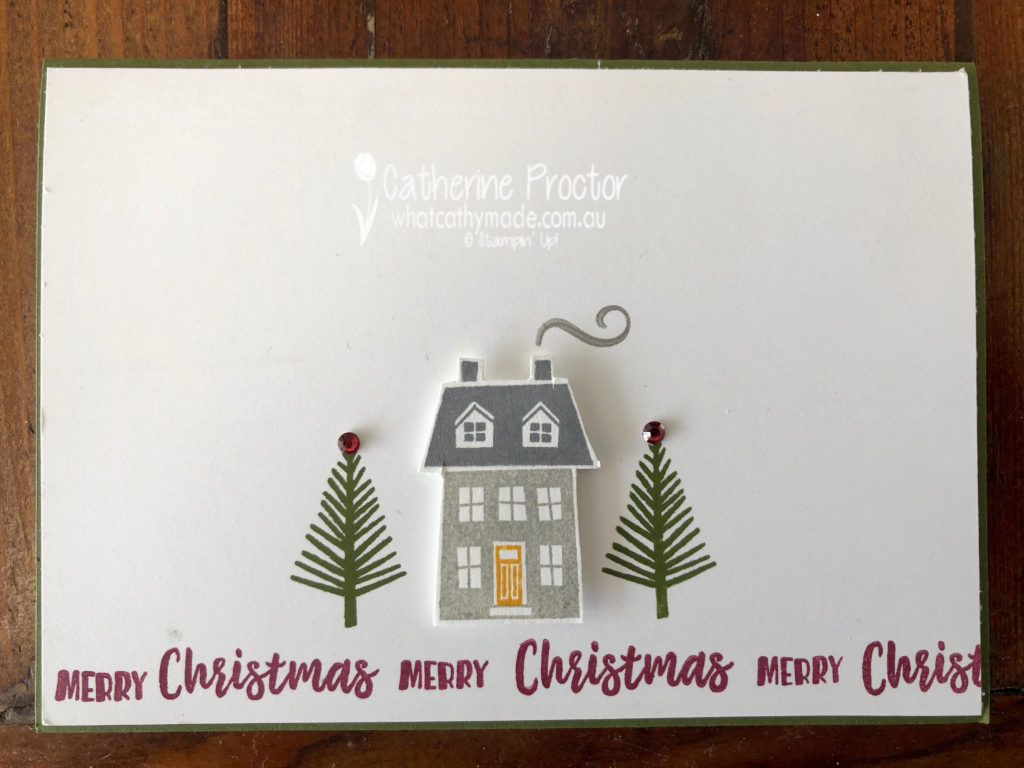 I fussy cut my little house out and attached it with dimensionals to my card before stamping the smoke coming out of the chimney and the little pine trees in Mossy Meadow.
Cards two and three are variations on the same theme using different colours for the houses and different house stamps from the stamp set.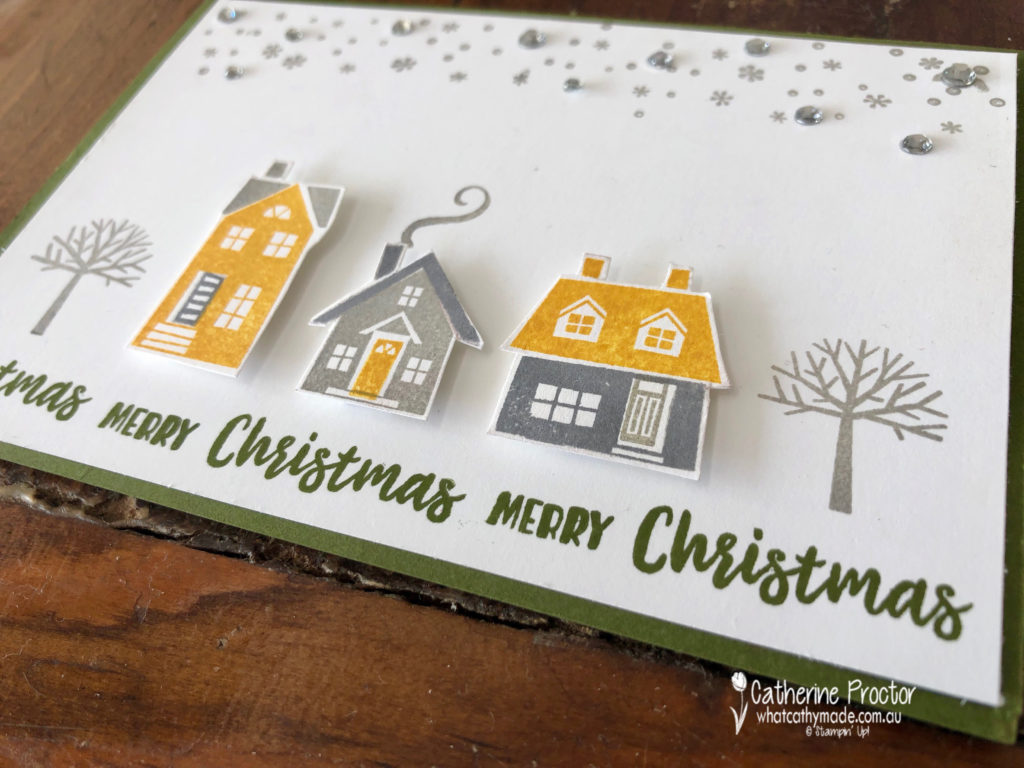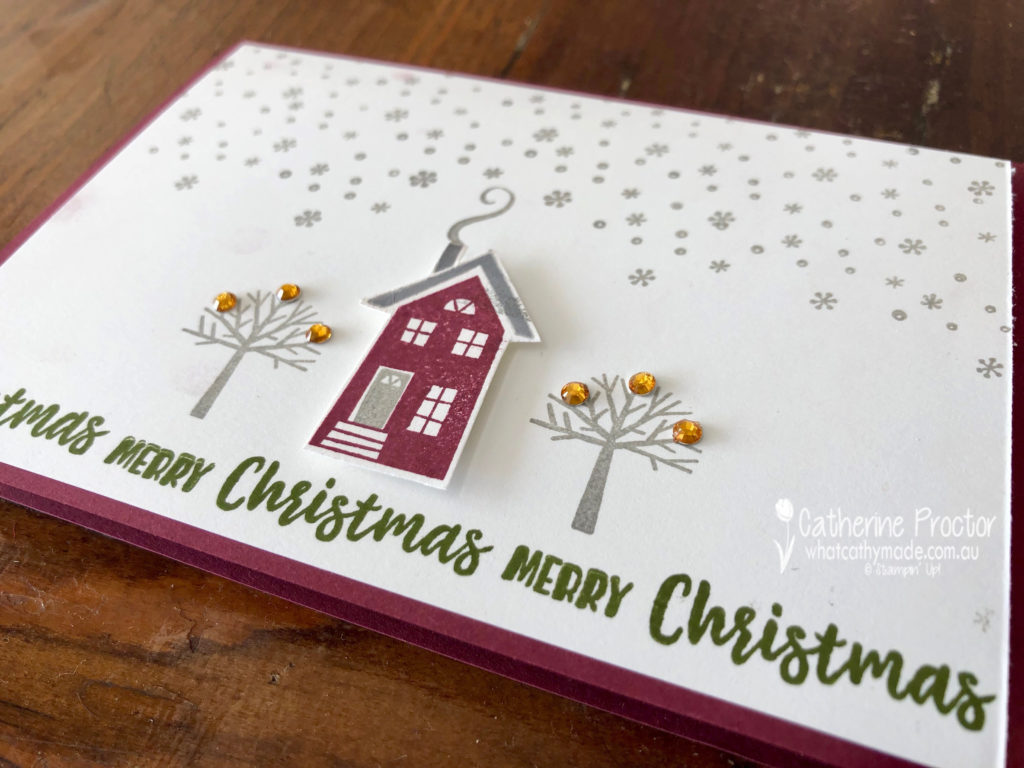 For all three cards I stamped two of the sentiments (Merry and Christmas) across the bottom of the card in either Merry Merlot or Mossy Meadow. I was inspired to do this after seeing the gorgeous new Classic Weave ribbon from the Holiday Catalogue. Here's a sneak peek of it…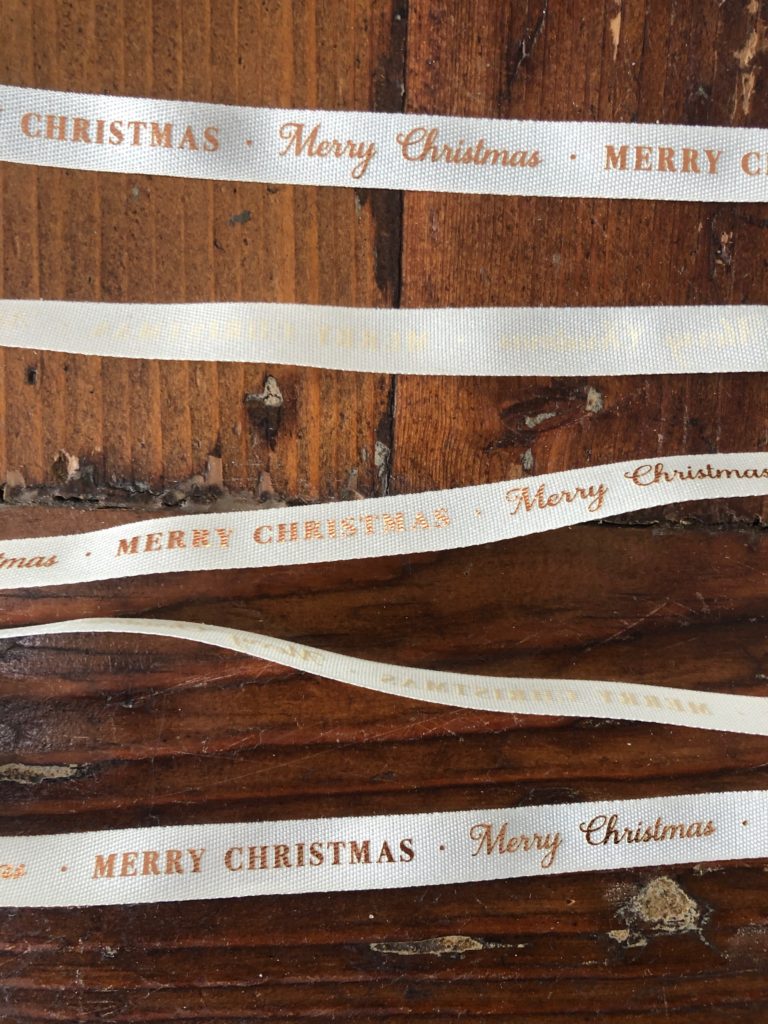 Holiday Rhinestones Basic Jewels in Cherry Cobbler top my pine trees in card one.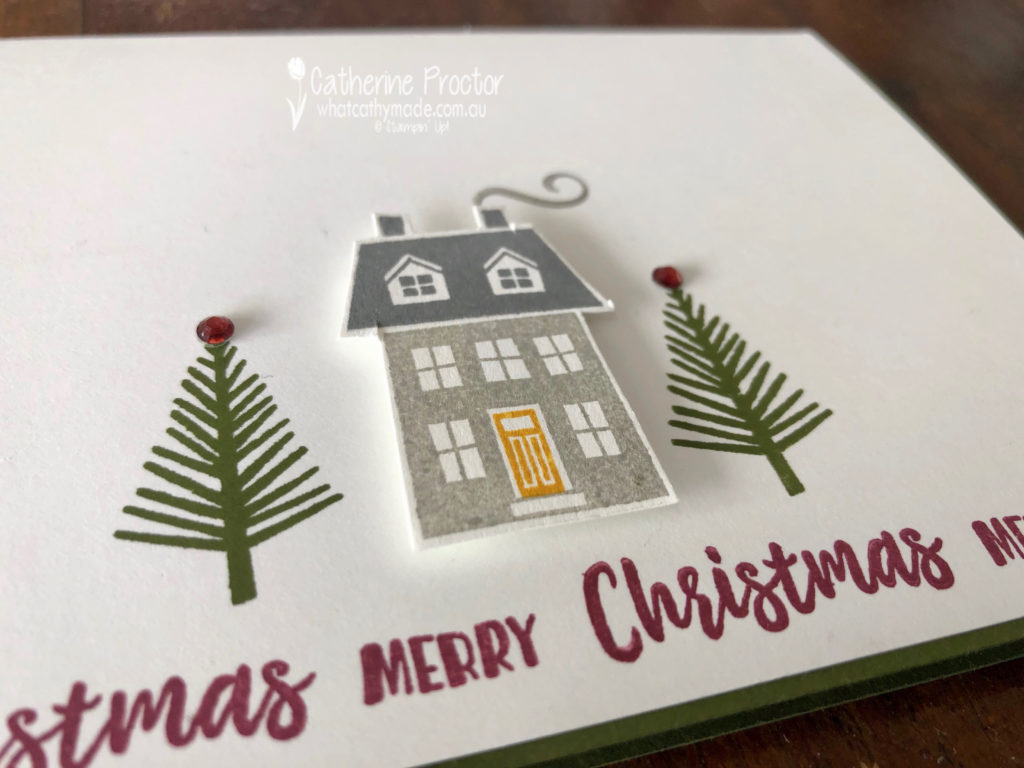 Rhinestone Basic Jewels (from the annual catalogue) add some sparkle to my snow in card two…and cover a mistake!!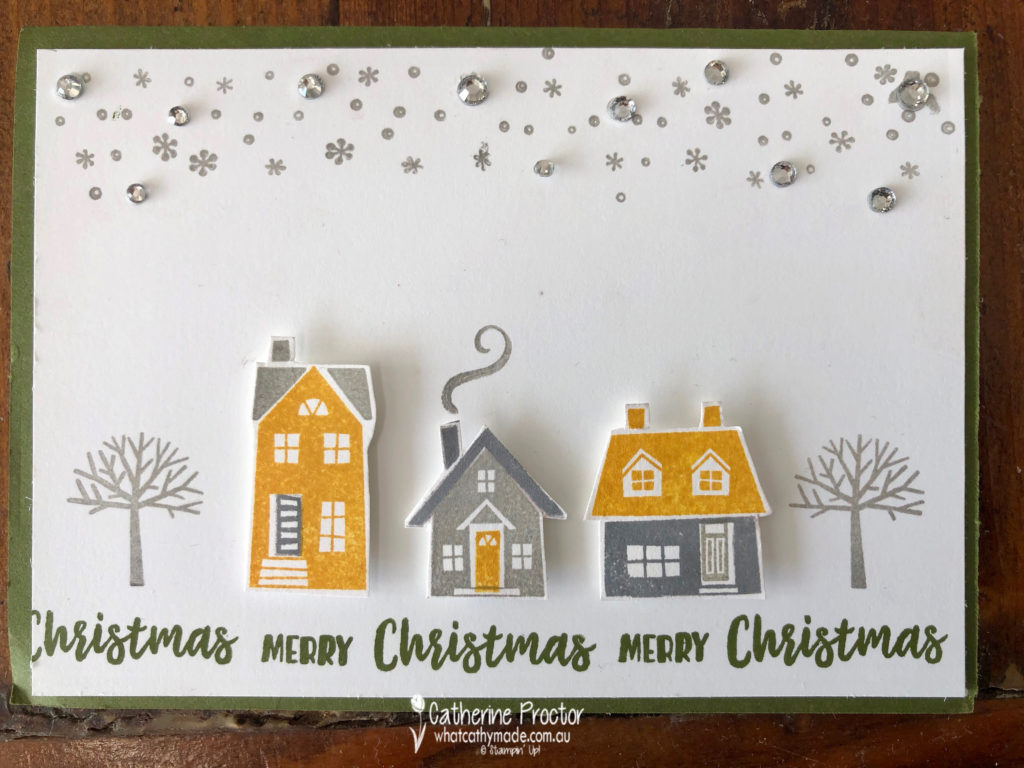 Holiday Rhinestones Basic Jewels in Pumpkin Pie add the final touch of bling to my Smoky Slate trees in card three.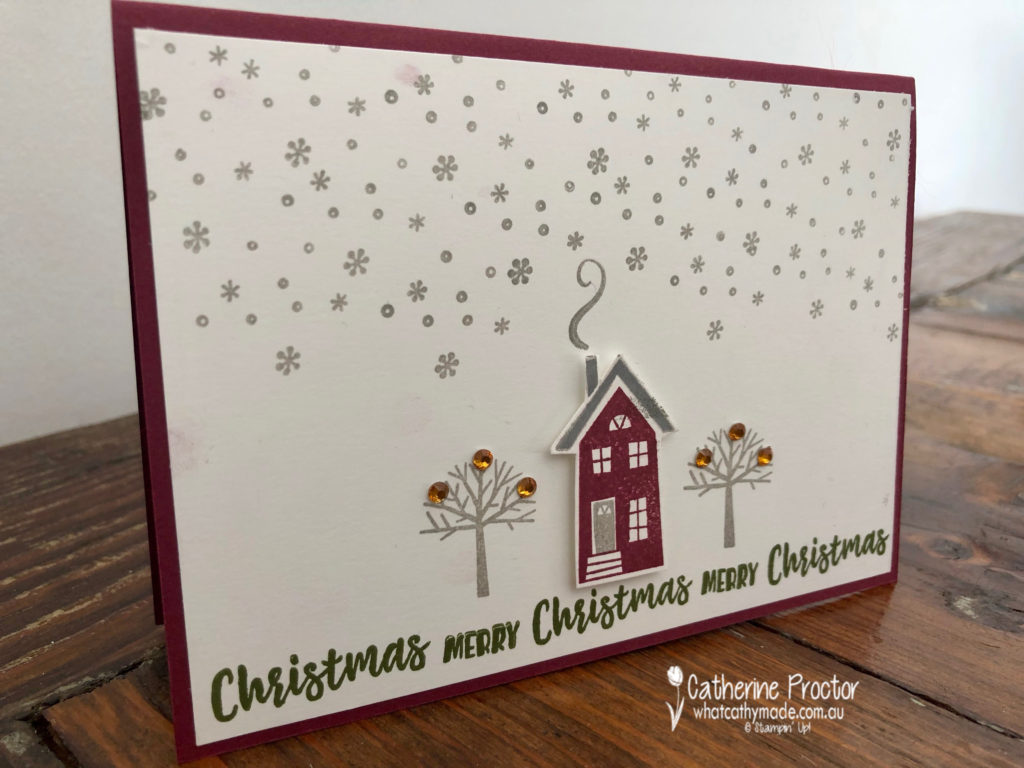 I nearly missed these rhinestones in the catalogue as they are hidden right at the back at the bottom of a page, but I'm so glad I saw them because they come in such beautiful colours.
Now it's time to hop on over to our next participant, the very talented, Vicki Boucher. I can't wait to see what Vicki's created for us tonight.
If you find a broken link or have come to this blog hop from a different entry point, you can view the participants below:
Catherine Proctor (YOU ARE HERE)