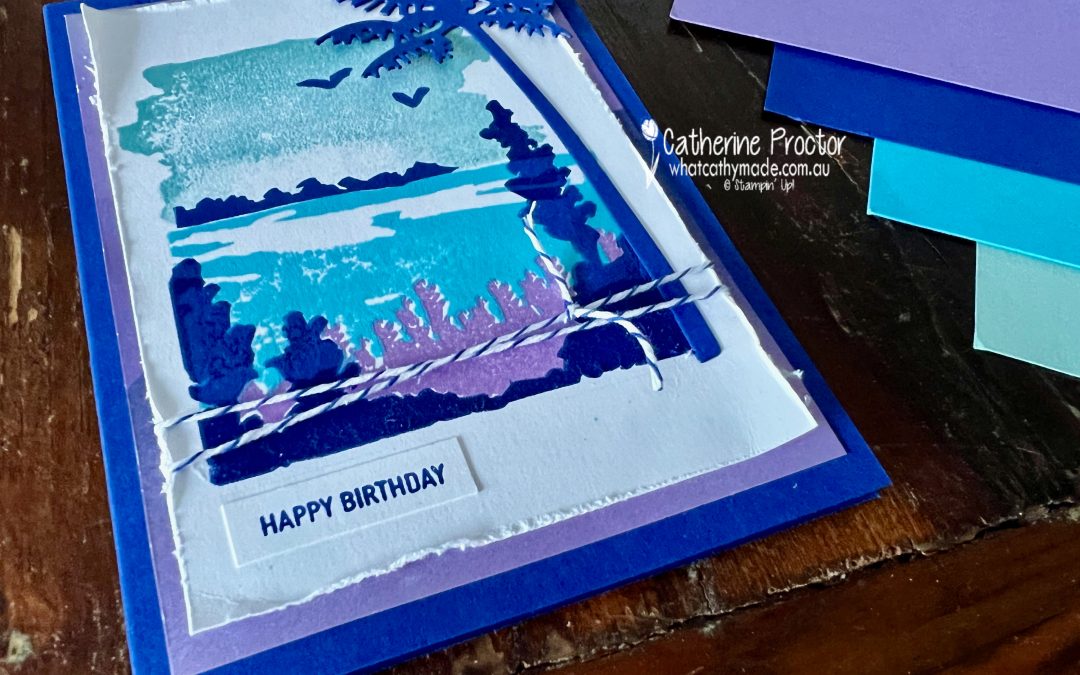 Last Friday my husband, Pete, celebrated his birthday and one of the books I gave him was the Lonely Planet Epic Surf Breaks of the World.
I knew Pete would love adding more surf breaks to his bucket list – as I type this blog he is surfing down the south coast – and I knew I'd love looking at the incredible illustrations by the illustrator, Ross Murray, like this one below.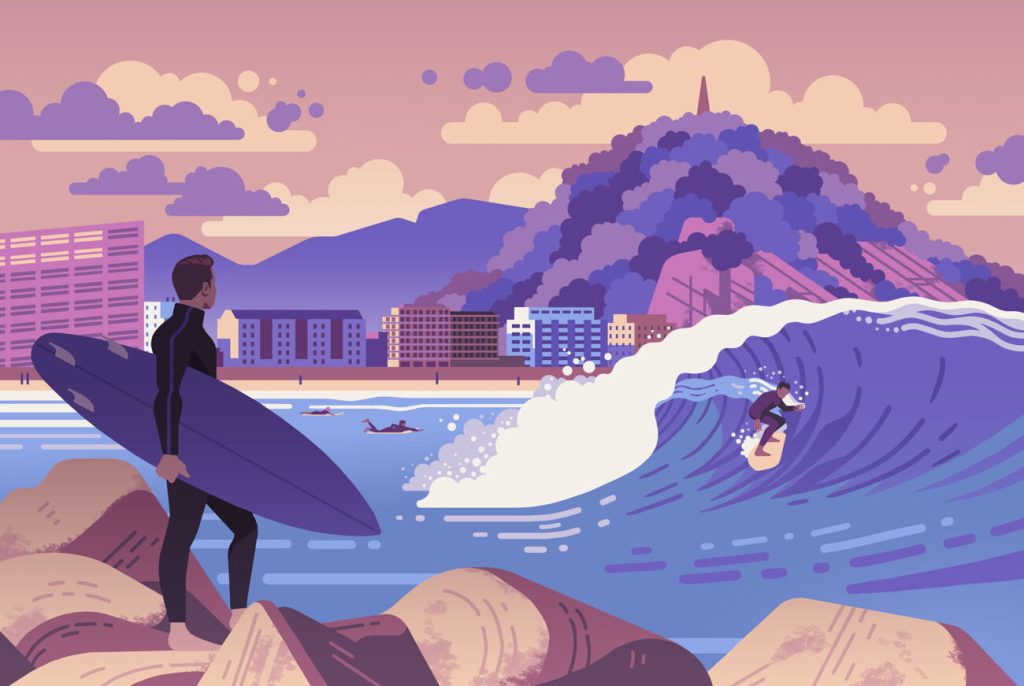 To make a matching card in a similar graphic style I used the Stampin' Up! Picturesque stamp set, combined with one of the stamps from the Oceanfront stamp set. Thanks to Laurie Alexander, a USA Stampin' Up! demonstrator who gave me the idea to combine the two sets.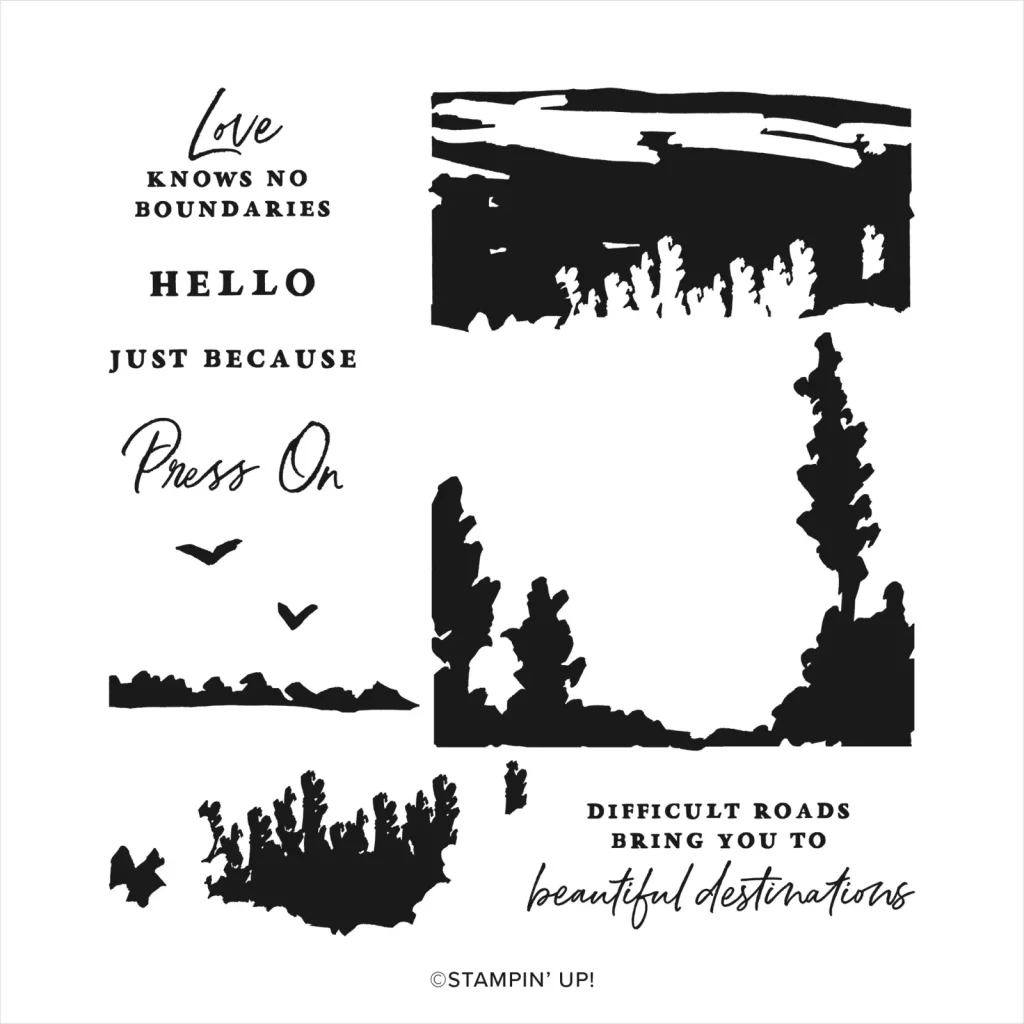 I chose a vibrant palette of blues and purples, however you can really use any colours with this graphic stamp set.

The colours are so vibrant in this card it was hard to take a good photo that didn't look overexposed!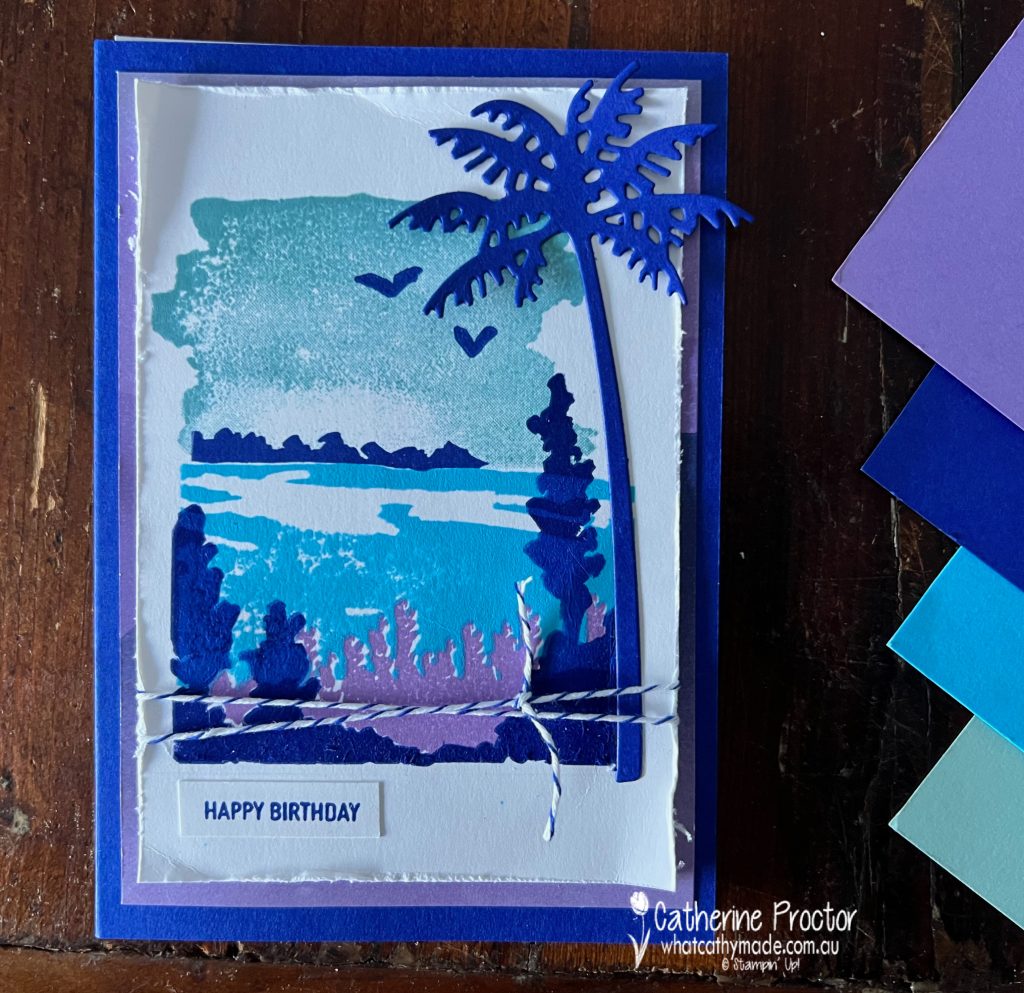 This stamp set is photopolymer, which makes it super easy to line up the layers of colour, however, the bottom stamp that I've stamped in Starry Sky can easily bend, so I used my grid paper in the Stamparatus to line up the stamp before stamping.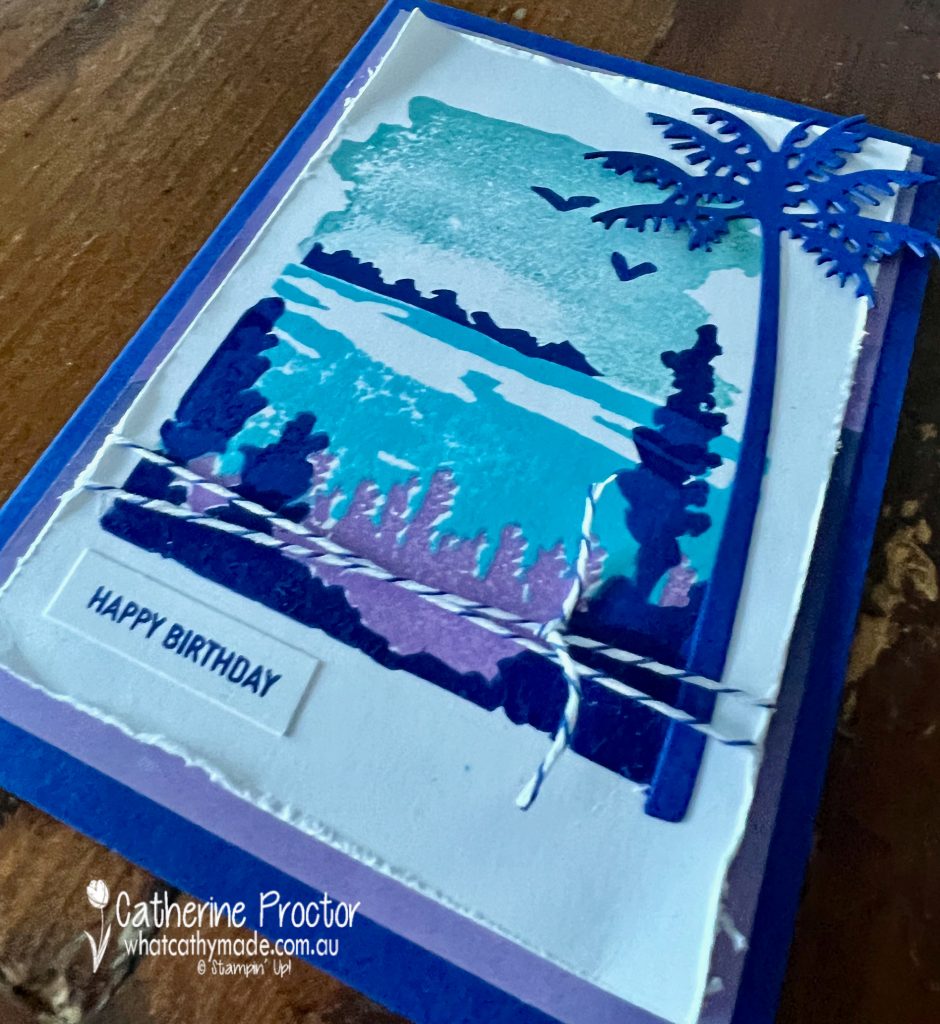 The Stamparatus is a must have for creating this type of landscape as you often have to go back a restamp the larger stamps to ensure saturation of colour and coverage.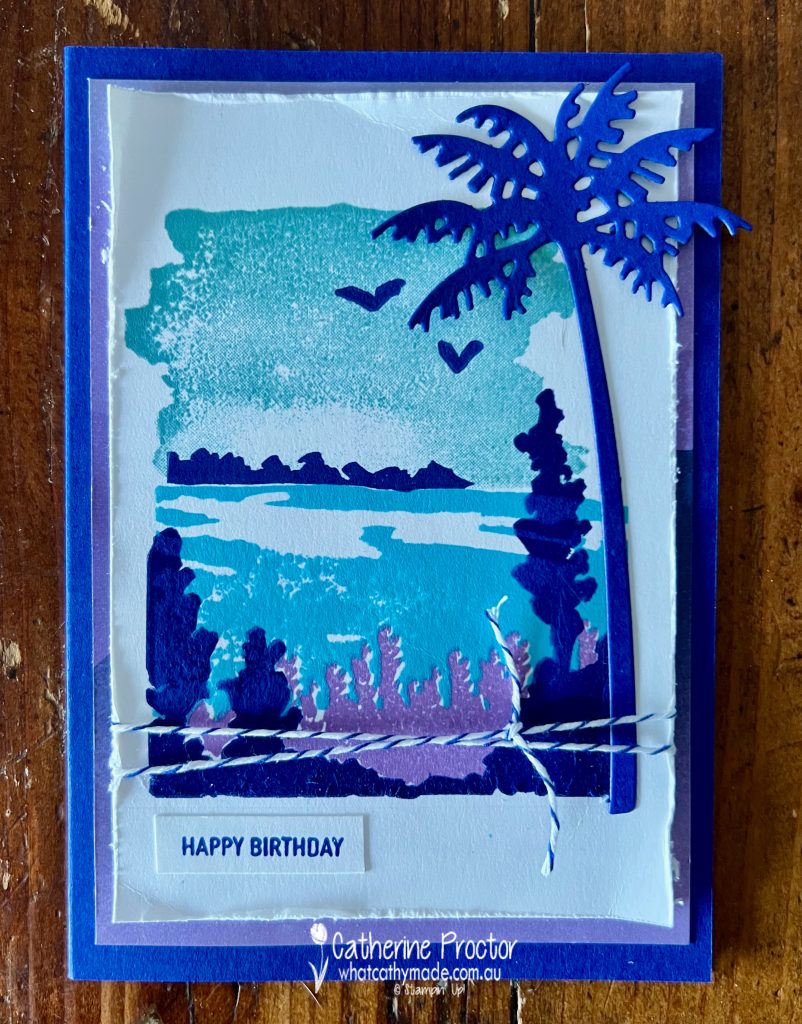 Other products used include the large palm die from the Palm Dies, the happy birthday stamp from the new On The Ocean stamp set and some In Colour Starry Sky twine.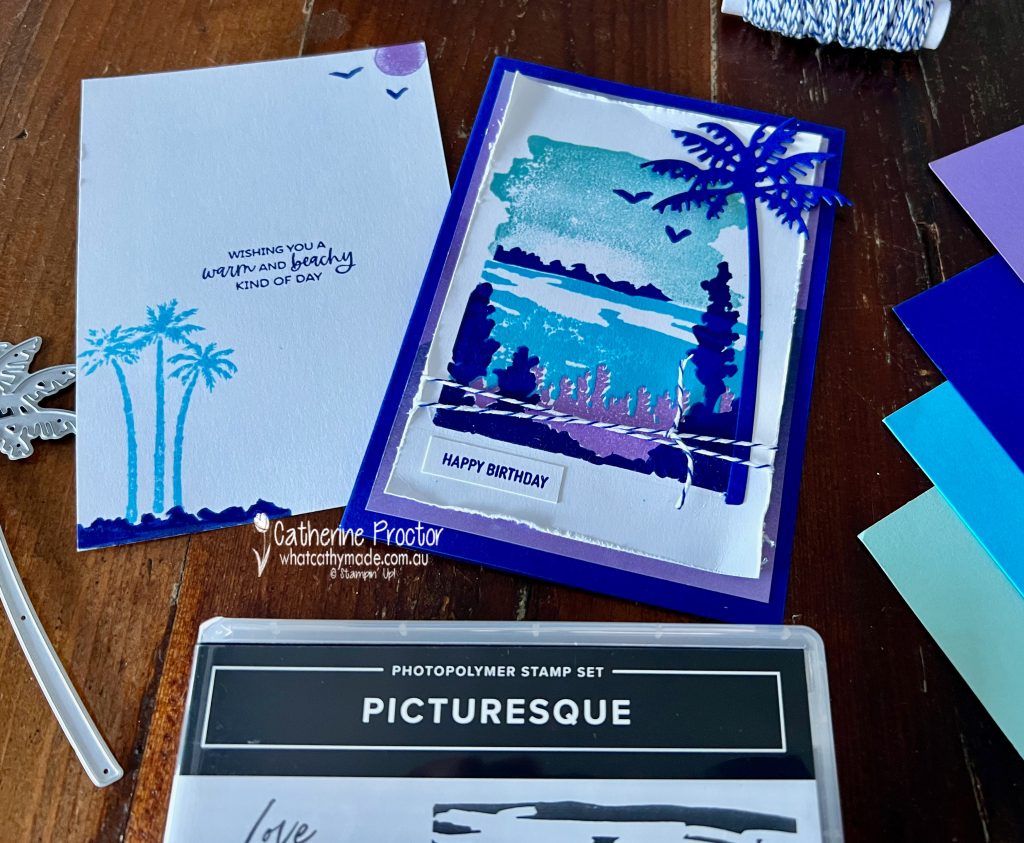 The inside of the card has a a palm stamp from the Paradise Palms Stamp Set, with a Highland Heather sun – why not!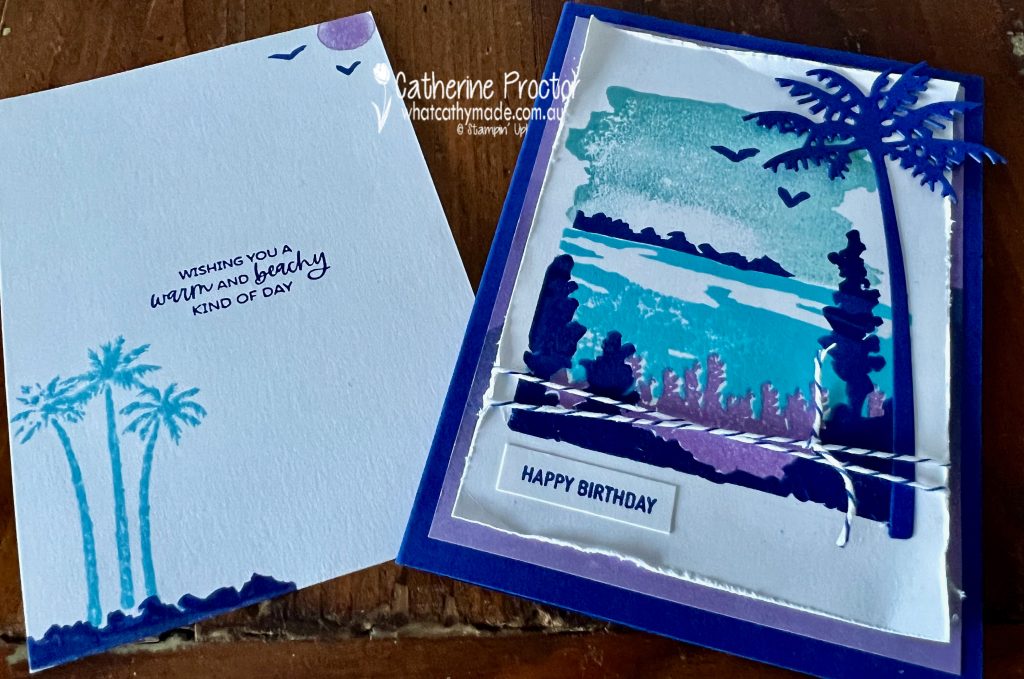 I'll be back this Wednesday March 1, with the AWH Colour Creations team to showcase Rich Razzleberry. I hope you can join us then.