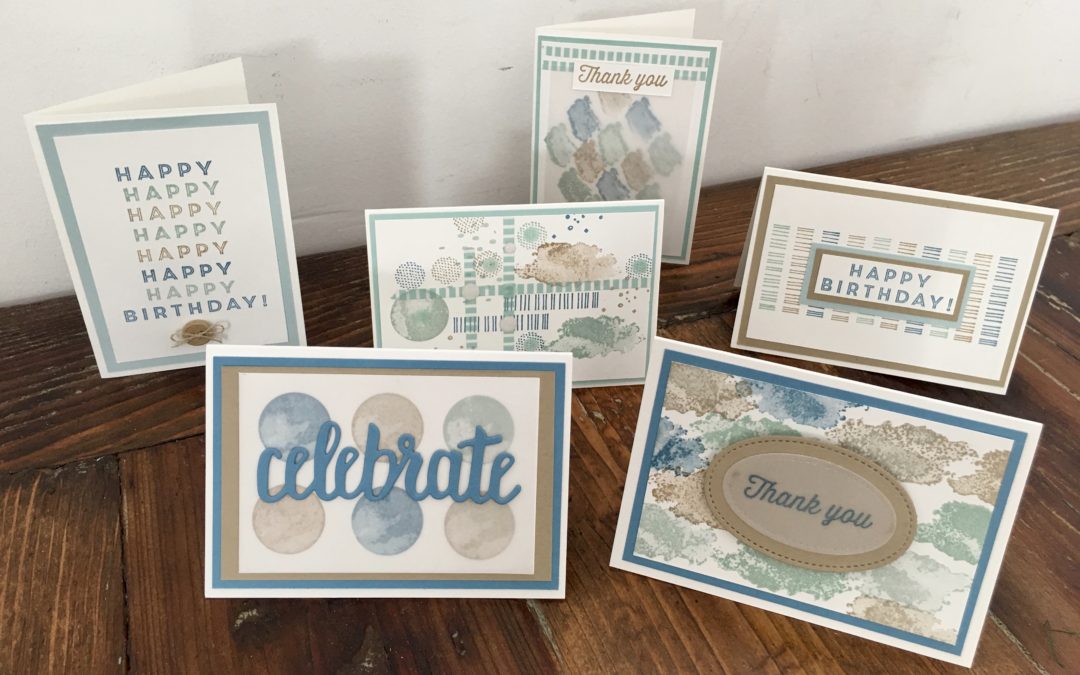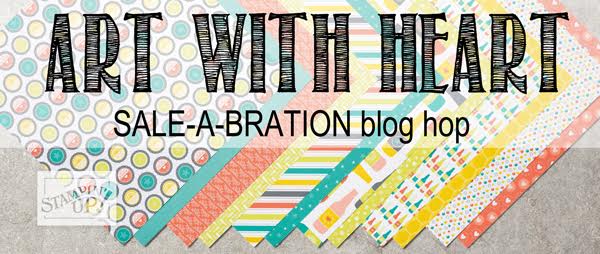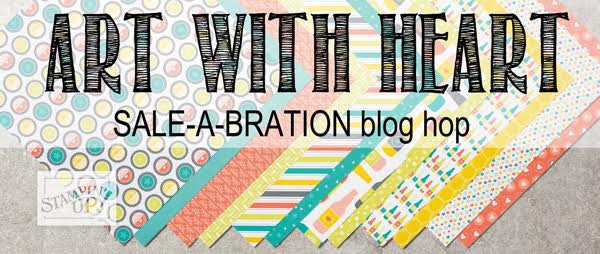 Sale-a-bration Second Release: Eclectic Expressions
Tonight the Art with Heart team are sharing creative projects using products from the sale-a-bration brochure. All sale-a-bration products are earned for FREE with sales of $90+ (AUD).
•If you spend $90, you get one free level 1 product.
•If you spend $180, you get one free level 2 product, OR, they can choose two level 1 items.
•If you spend $270, you have the option to choose three level 1 items or one level 1 item and one level 2 item.
The sale-a-bration promotion is current now until March 31st. Be sure to request your copy of the brochure today.
Sale-a-bration is also a great time to join our fabulous team. Ask any of the girls on the hop!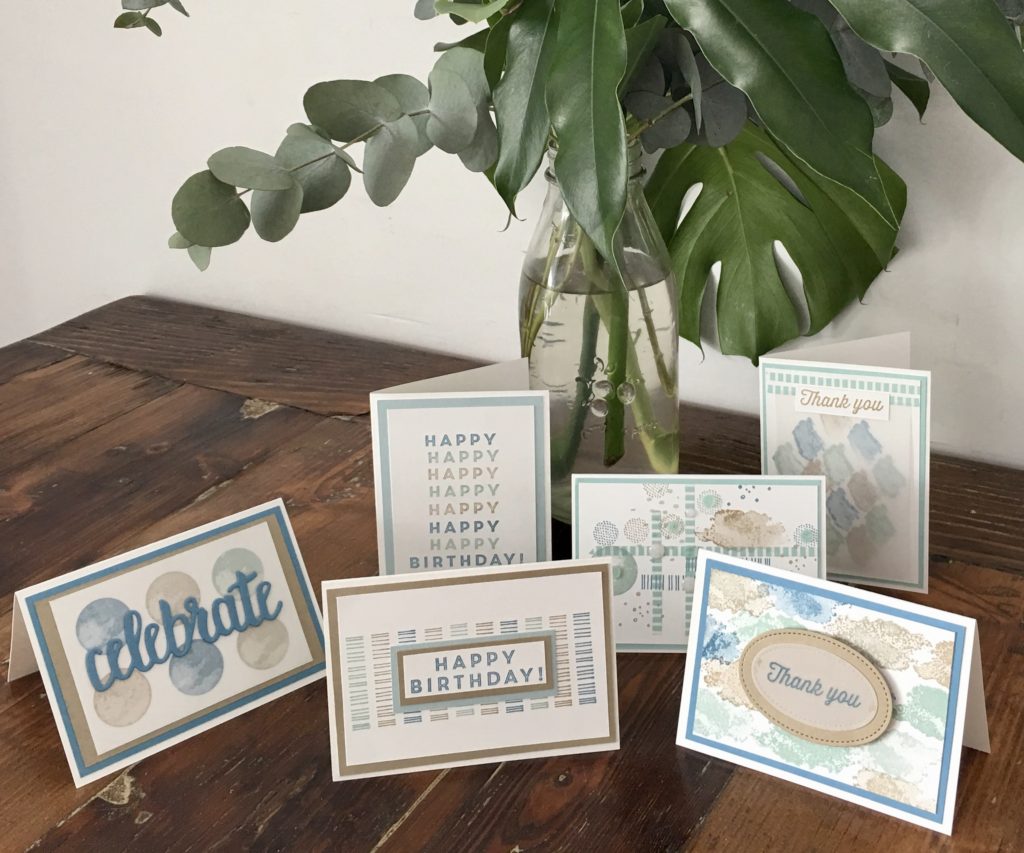 As soon as I saw the 3 new free Sale-a-bration products, I knew I had to order the Eclectic Expressions stamps set because it's such a versatile set, just perfect for masculine cards.
There are 9 stamps in this set and it reminds me a lot of the very popular 'gorgeous grunge' set. Here's a close-up of the stamp set so you can see exactly what you get…all for free!!!!!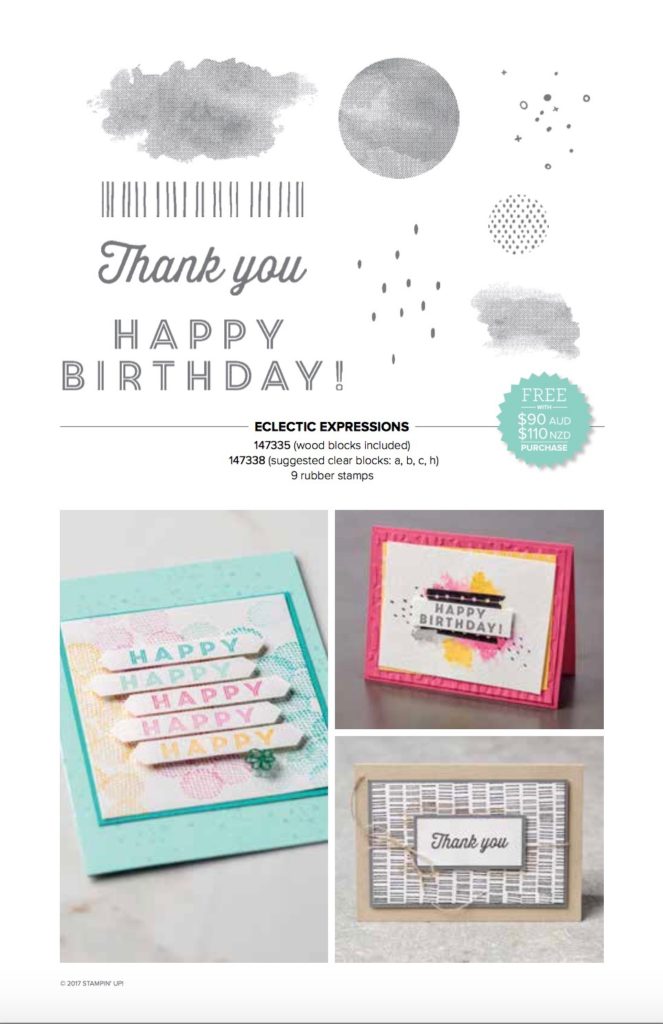 I was so inspired by the cards in the Sale-a-bration brochure I decided to create a set of 6 cards in soft masculine colours…cards that could be suitable for both men and women.
I used Pool Party, Soft Sky, Crumb Cake, Sahara Sand and Marina Mist, all stamped onto Whisper White card stock and mounted onto Whisper White cards and envelopes, which makes creating sets of cards super quick and easy.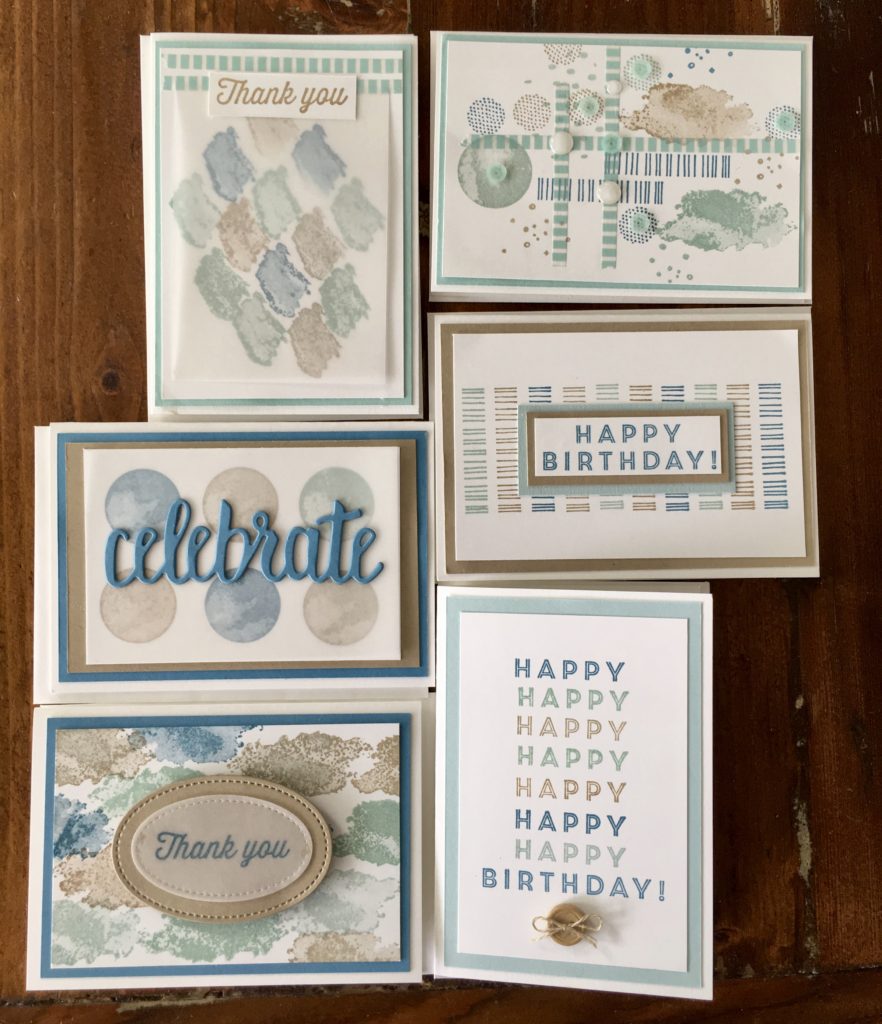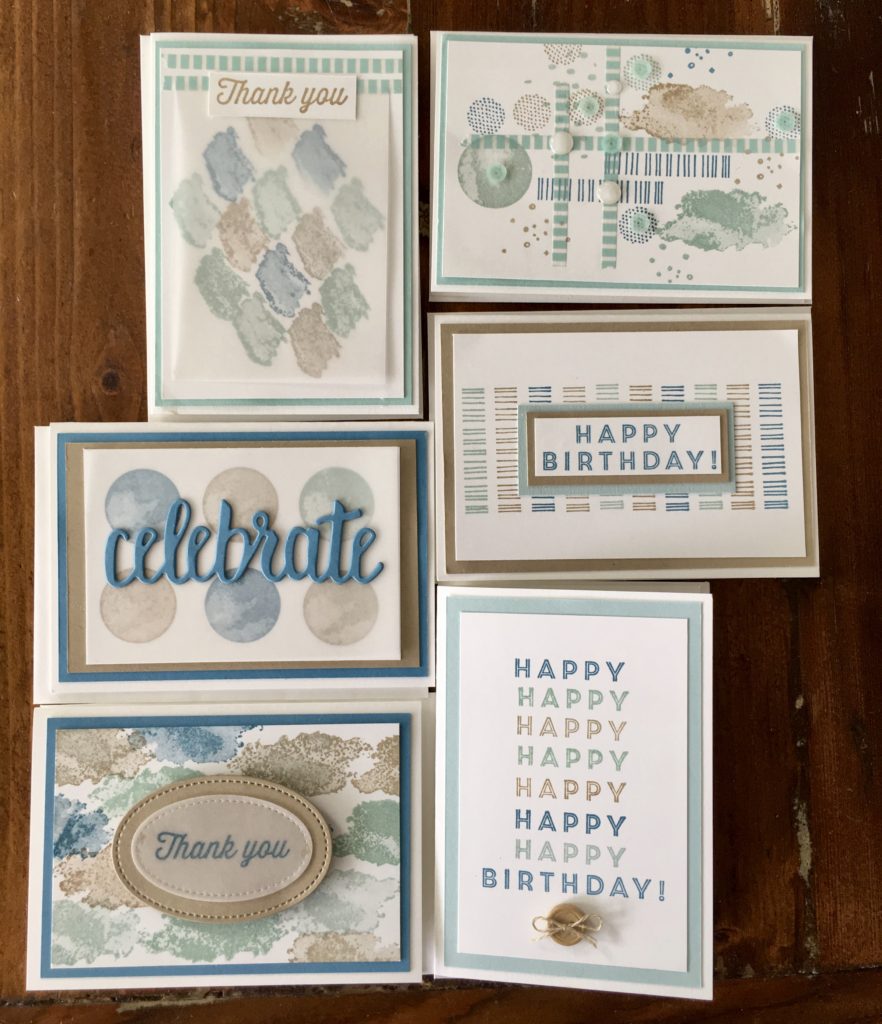 Card 1 (below) features the 'barcode stamp' and the happy birthday stamp, which I cut in half.
Don't be scared to cut your stamps in half…it makes sentiments so much more versatile and it's still really easy to put the sentiment back together. I actually stamped the happy birthday sentiment on this card after I had cut the happy and the birthday apart, and the 2 pieces of the stamp still stamped perfectly together.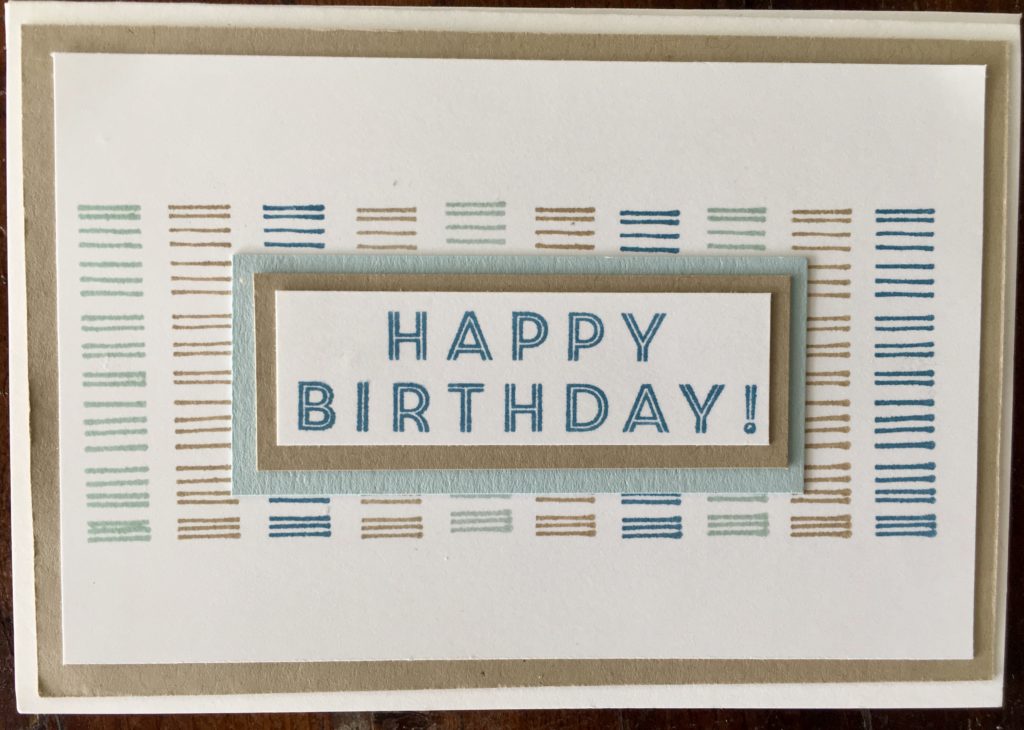 Card 2 uses the large circle stamp, overlaid with vellum.
The word 'celebrate' was die cut using the free Sale-a-bration Celebrate You Dies, which will be carried over to the new annual 2018-2019 catalogue.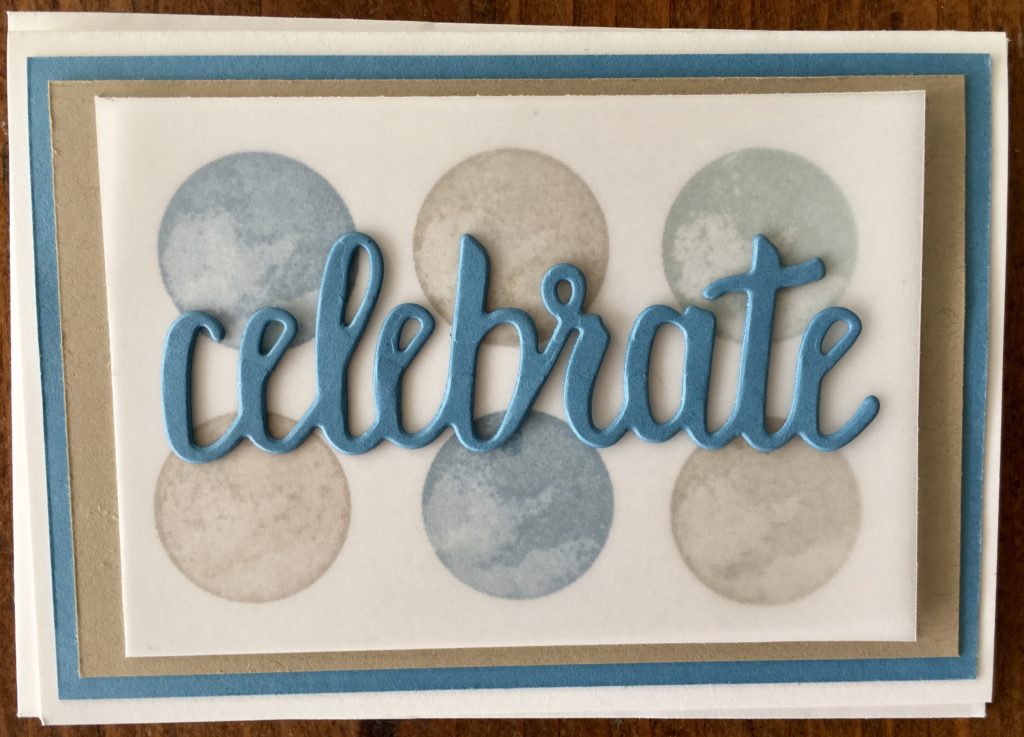 Card 3 uses the larger 'cloud' stamp and the 'Thank You' stamp, which I stamped onto vellum and then die cut with the stitched shape framelits, mounted onto Crumb Cake card stock.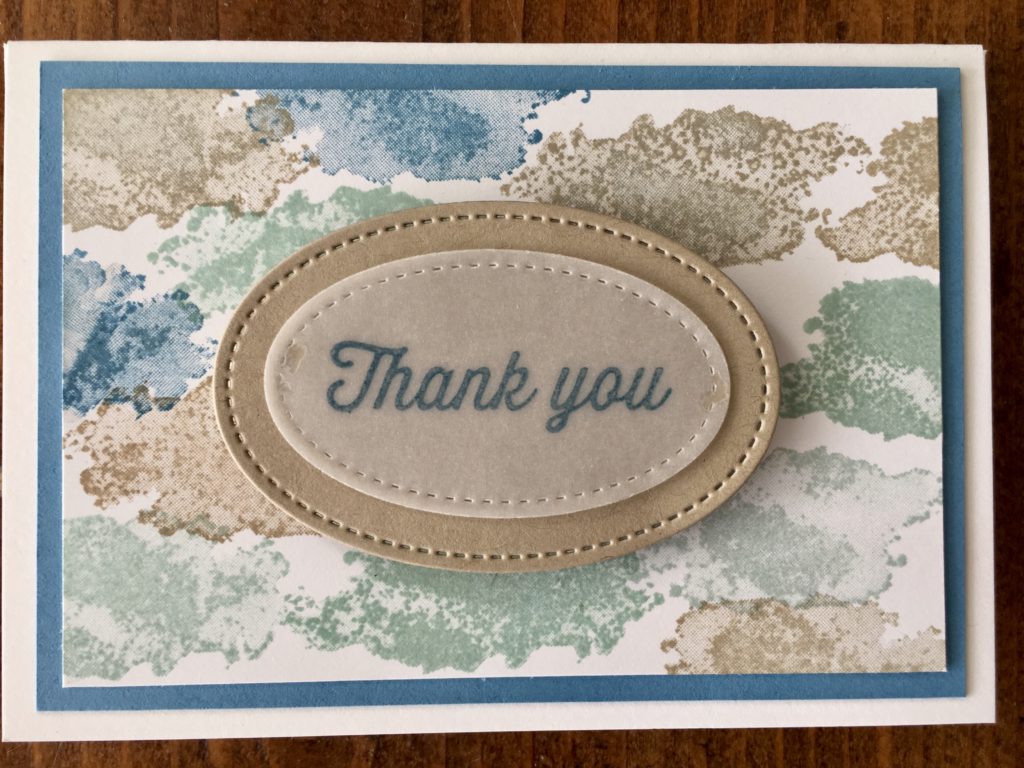 Card 4 is another thank you card, this time using the smaller 'cloud' stamp, the 'thank you' stamp, a vellum overlay and some of the gorgeous Pool Party washi tape from the Basics Pack 3.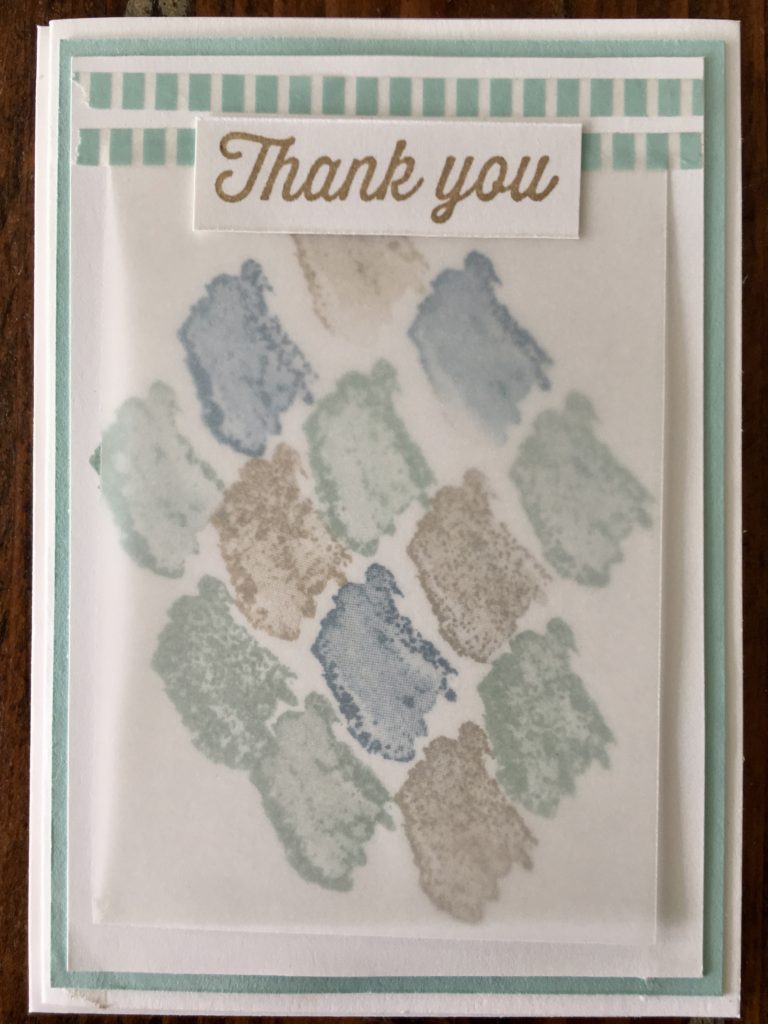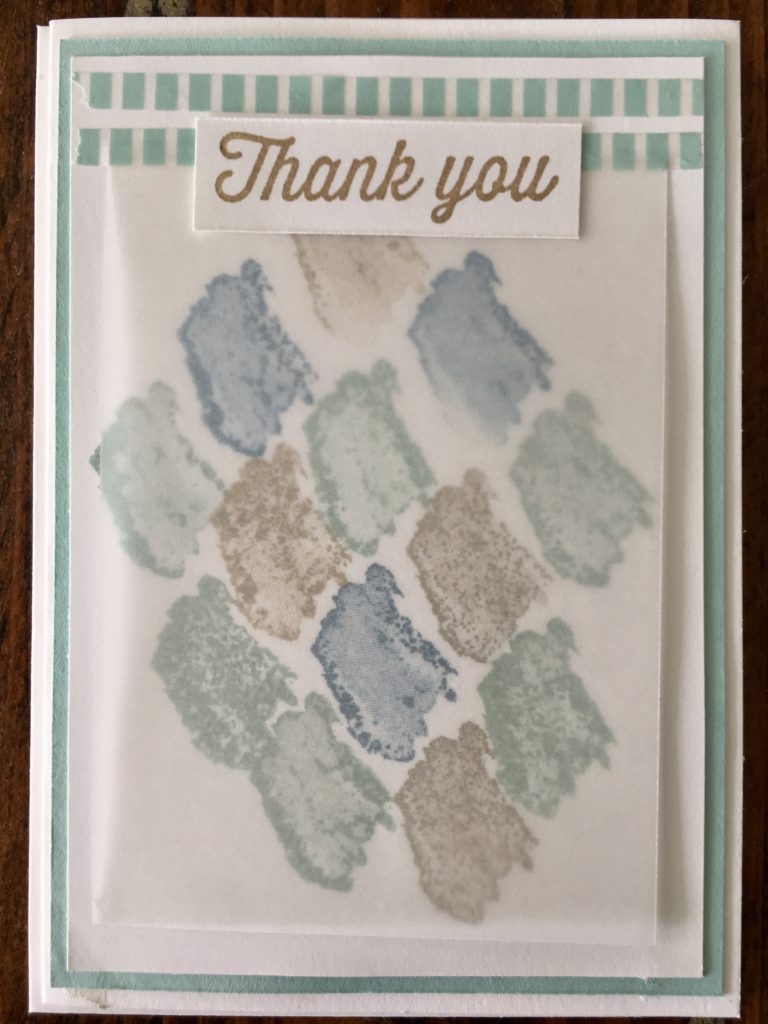 Card 5 is the reason why I cut the 'happy birthday' stamp in half, and I think the button from the new True Gentleman Buttons (tied with tiny bit of linen thread) really finished of this card nicely, while still keeping it masculine enough to send to a man.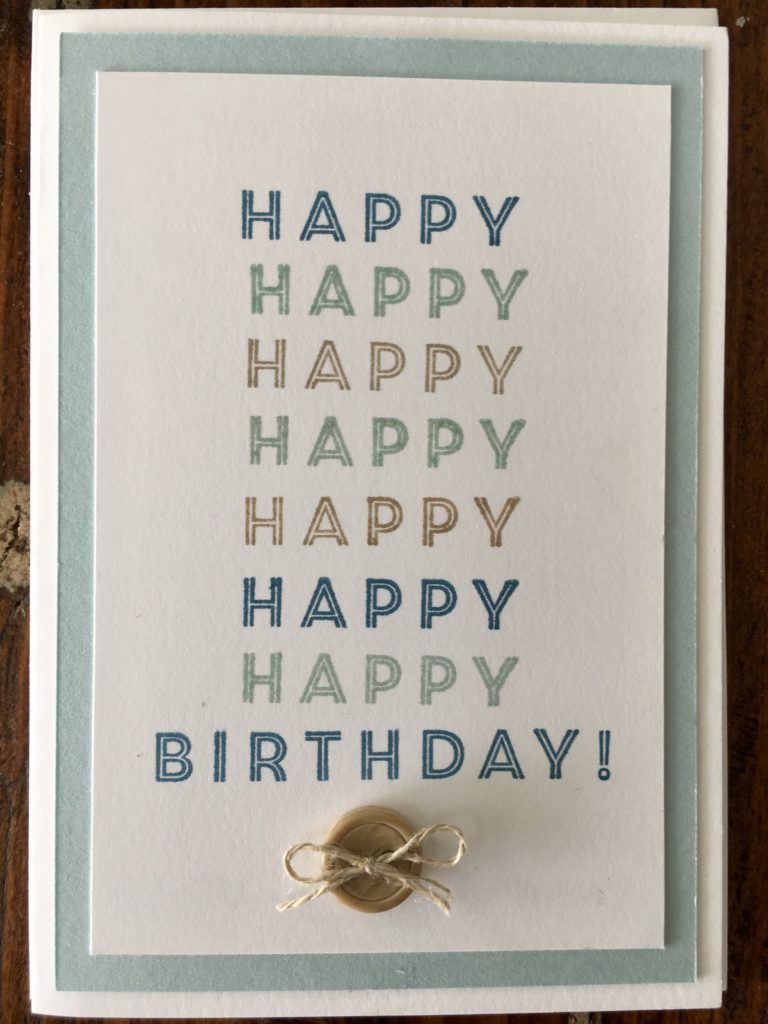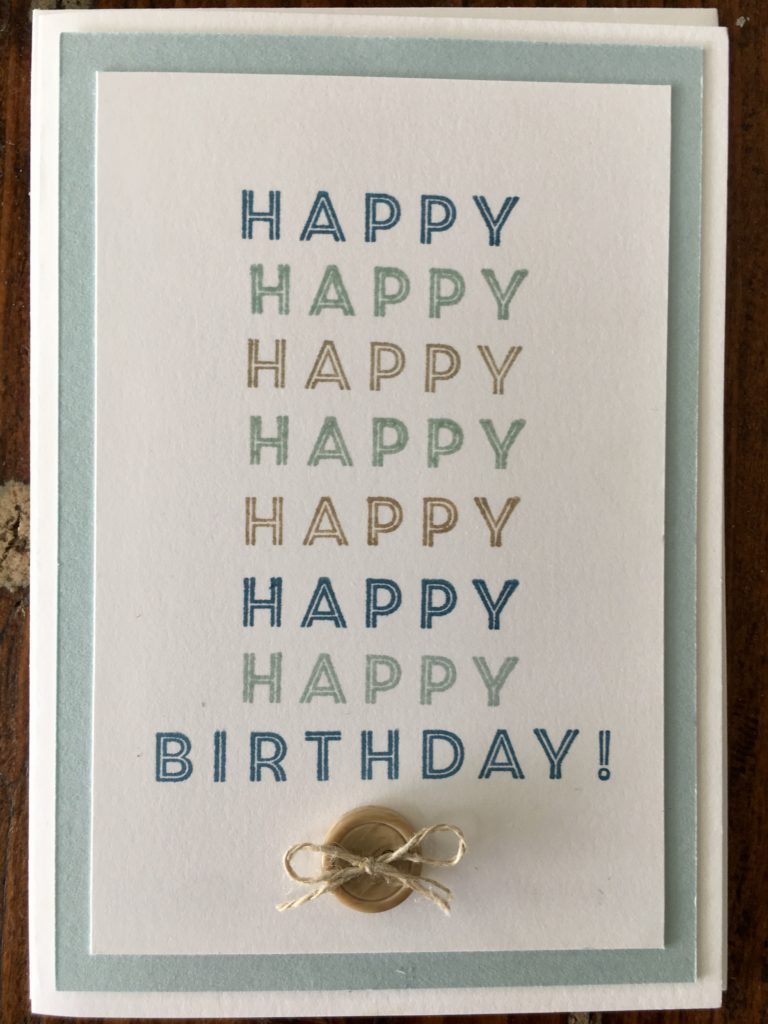 Card 6 uses the rest of the stamps in the Eclectic Expressions set (and yes, I did ink up every single stamp!) as well as that lovely Pool Party Washi tape.
Embellishments include the Pool Party sequins from the new 'Tutti-frutti Adhesive-backed Sequins' and White Perfect Accents.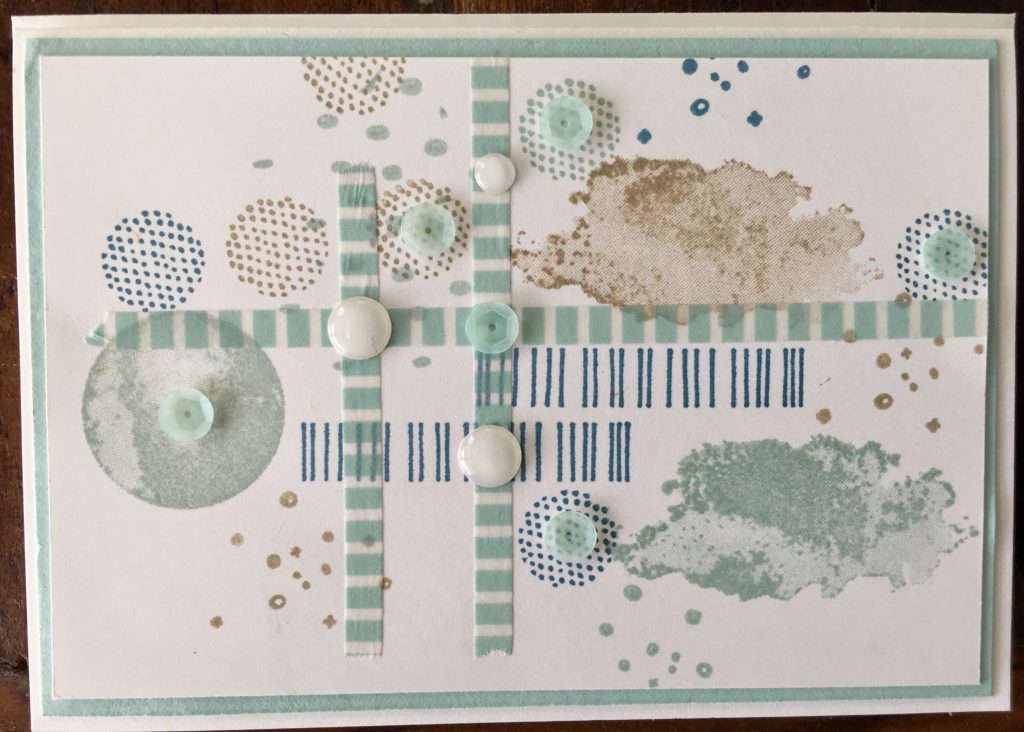 Finally, to make this set of cards a lovely gift, I popped then into a C6 Acetate Box, and wrapped the box up with the Bermuda Bay ribbon (another free Sale-a-bration product, part of the 'Shimmer Ribbon Pack') tied together with some linen thread.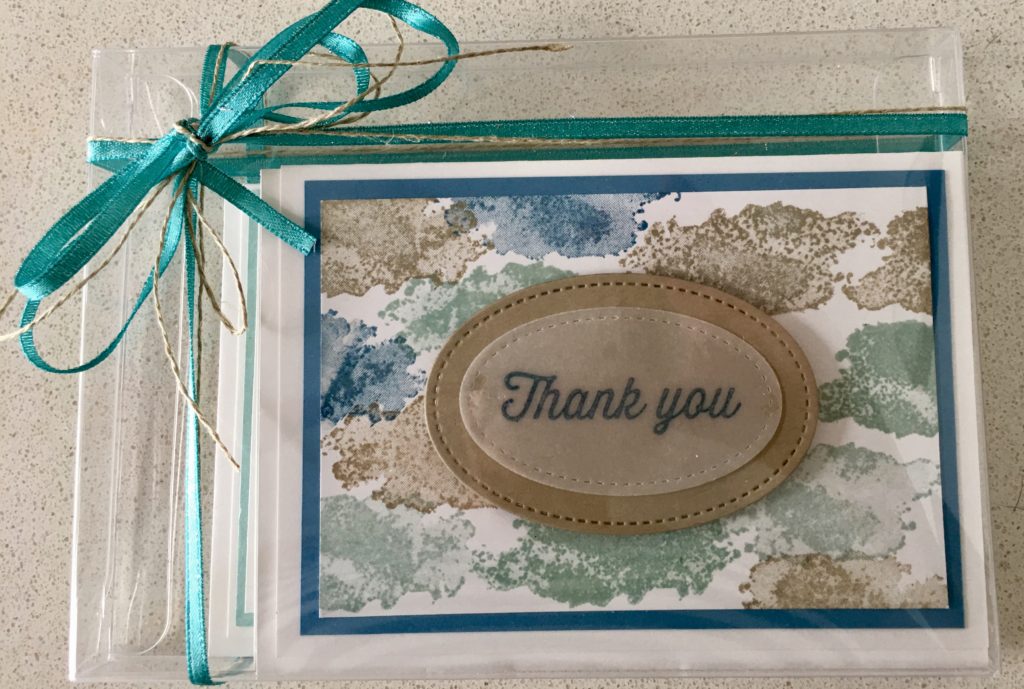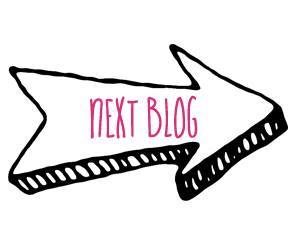 If you find a broken link or have come to this blog hop from a different entry point, you can view the participants below:
Thanks for hopping along with our Art With Heart Team this week.
And until next time…happy crafting!
SaveSave
SaveSave
SaveSave
SaveSave
SaveSave
SaveSave