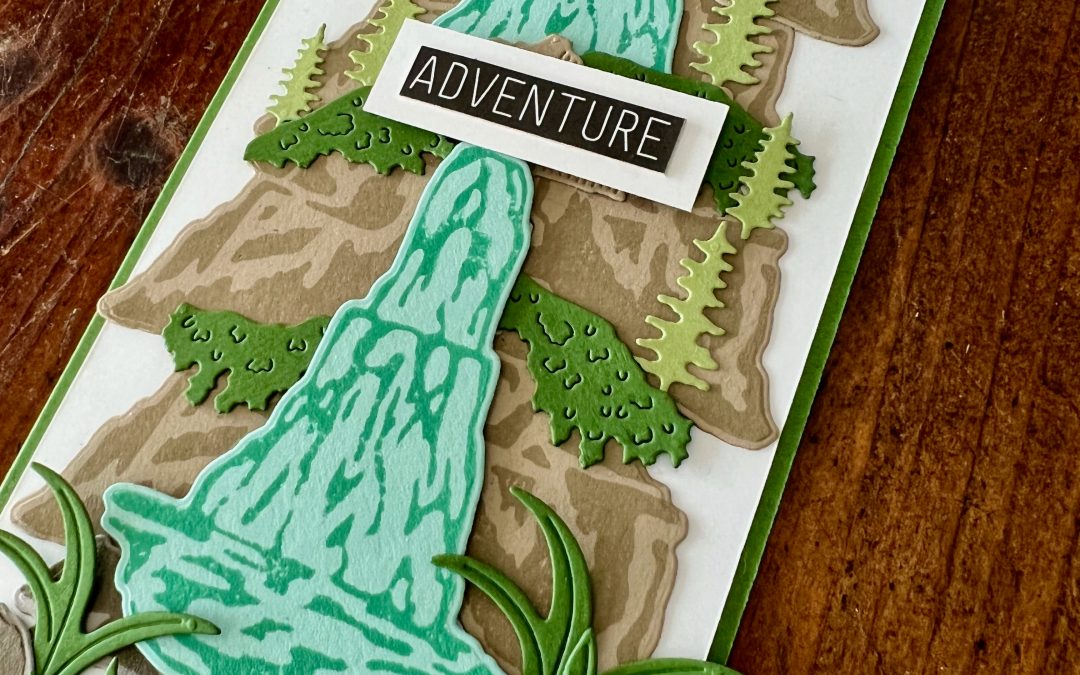 Welcome to week twenty two of our Art With Heart 2022-23 Colour Creations blog hop!
This is a weekly blog hop where we showcase the stunning range of Stampin' Up! colours in alphabetical order over 12 months and this week we are featuring Garden Green, from the regal family.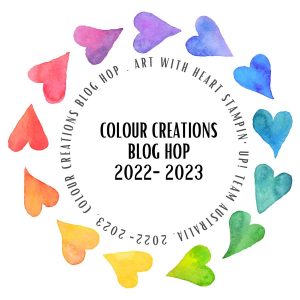 I love making scene cards, so I've had my eye on the Waterfall Canyon stamp set for a long time now. When the coordinating Waterfalls dies become available this month as part of the Perfect Partners Promotion, I just couldn't resist this bundle.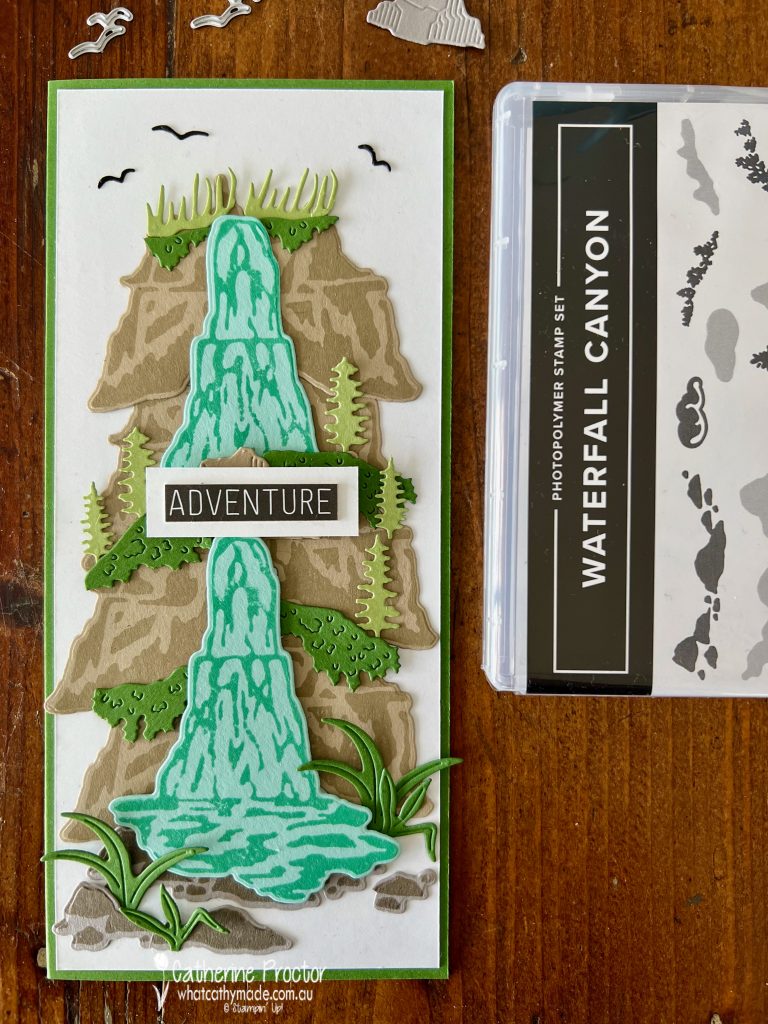 I've made a slimline card so I could make an extra long waterfall. The card base base is Garden Green card stock measuring 21 x 28 cm.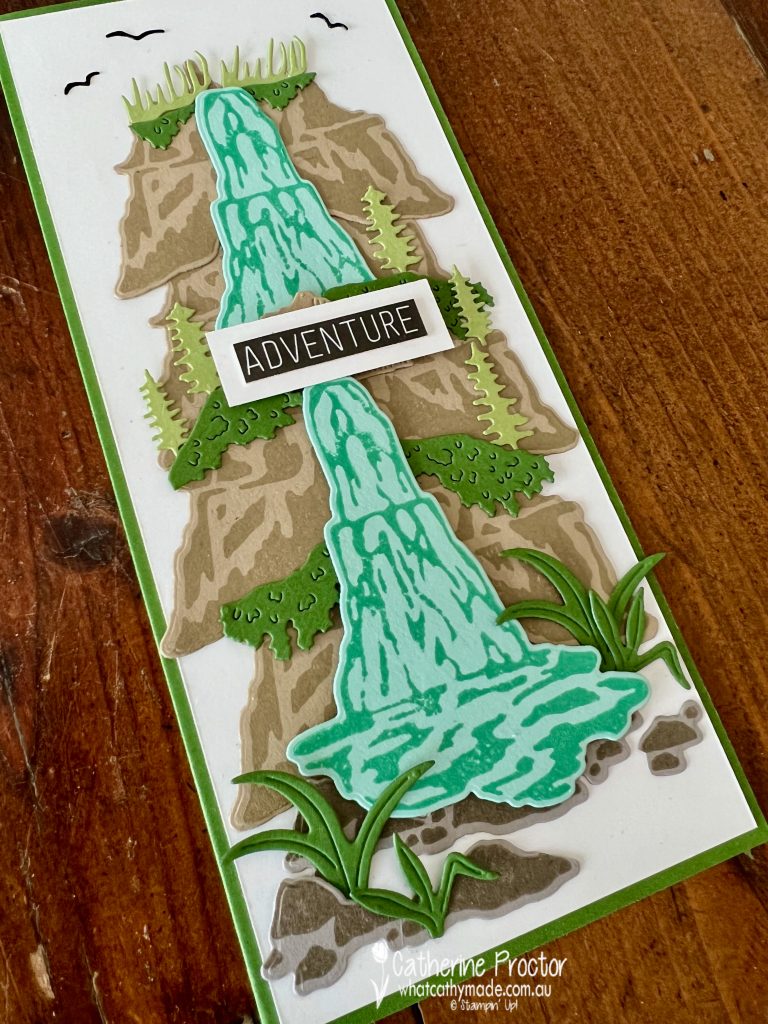 Garden Green works very well with so many other colours – today I've paired it with colours that work for a nature scene: Crumb Cake, Pool Party, Coastal Cabana, Gray Granite, Pear Pizzazz, Basic Black and Basic White.
Stampin' Up! Garden Green Colour Combination
www.whatcathymade.com.au
The "Adventure" sentiment is not a stamp – it is a sticker from the "Today is the Day" Memories & More card pack, adhered to a scrap of Basic White card stock.
The birds at the top of the card are not stamps either – they are tiny dies from the Waterfall dies.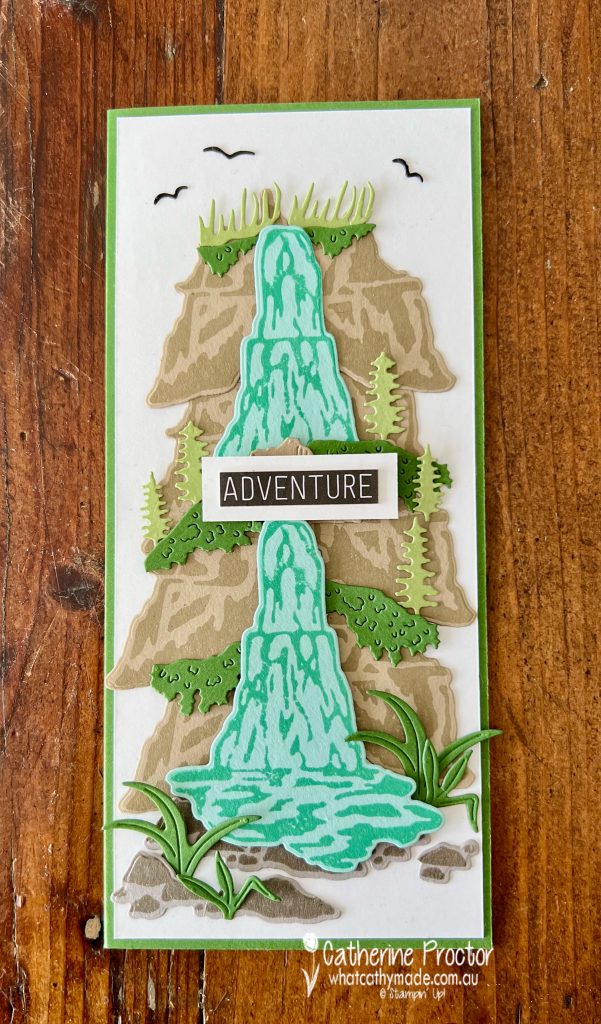 I love these Waterfall dies, especially the ones that I've used for the Gray Granite rocks, the Garden Green grass pieces at the bottom of the waterfall and the Garden Green foliage that sits on the rocks.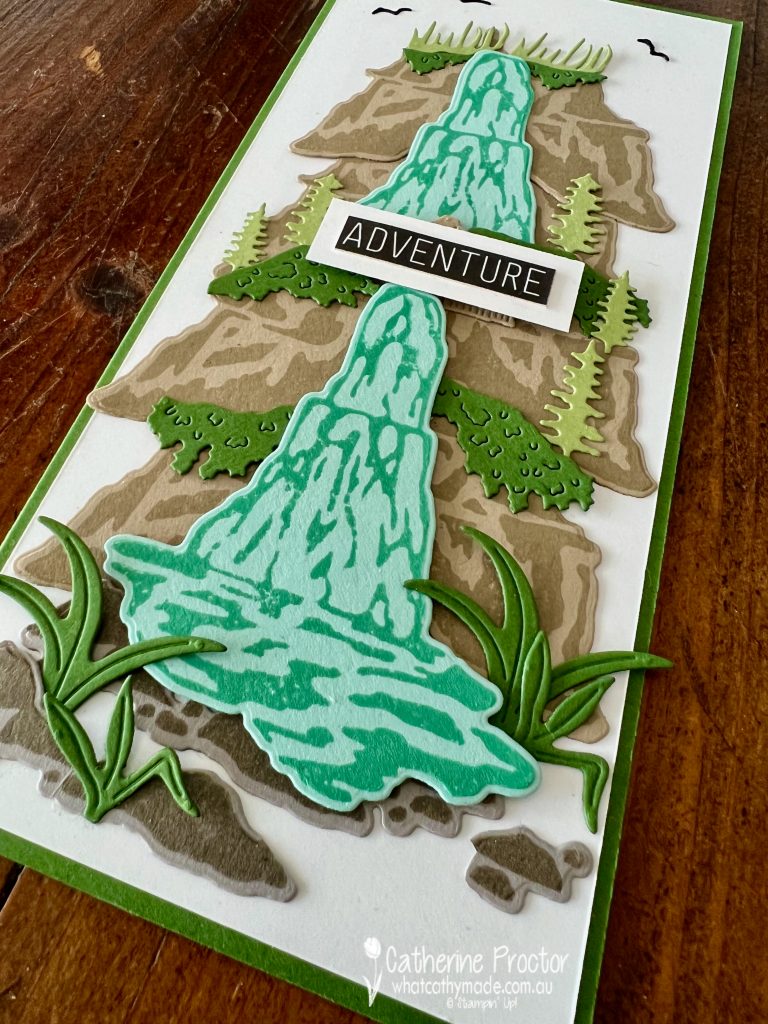 The size of the grass dies gives an instant sense of perspective with the Pear Pizzazz tree dies being so much smaller.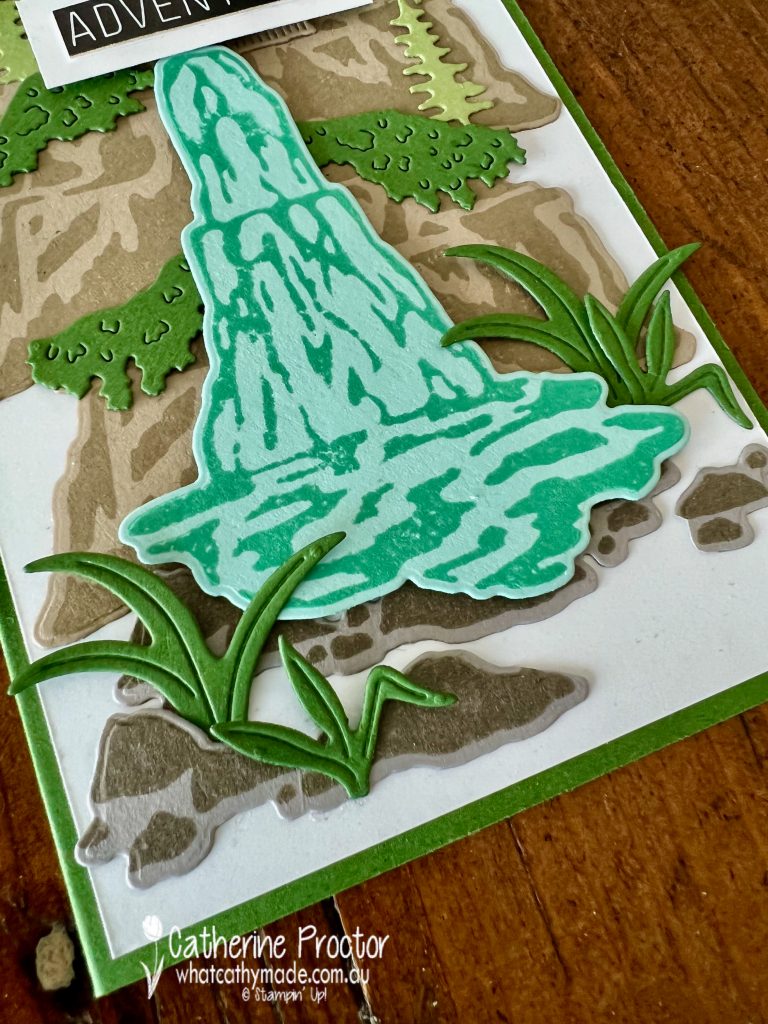 I only realised after photographing this that I've actually adhered the Crumb Cake rock pieces upside on my card front, LOL! Hopefully it still works?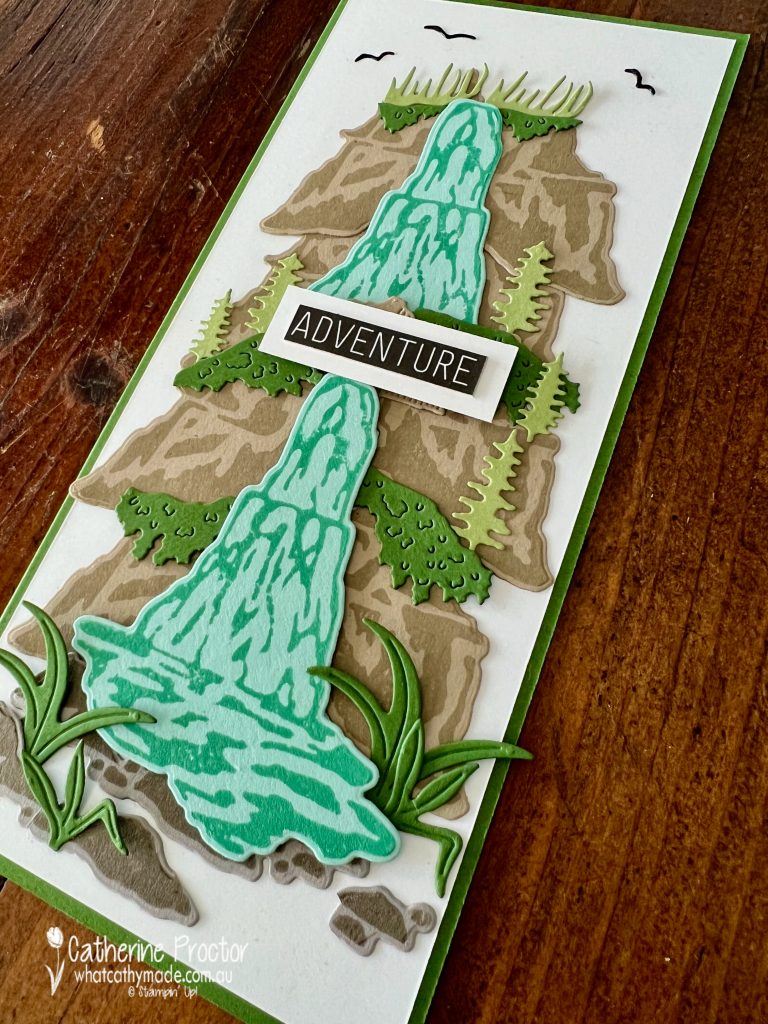 Now it's time to hop on over to our next participant, the lovely Tina Gillespie – I can't wait to see what Tina has made this week!

If at any time you find a broken link, you can find the complete list of all participants below.
Catherine Proctor – you are here!
If you live in Australia, you can find and purchase these products in my Stampin' Up! Online Store or by clicking on the images below.
Product List
Next Wednesday we will be showcasing one of the Brights, Gorgeous Grape.
I hope you can join us then.