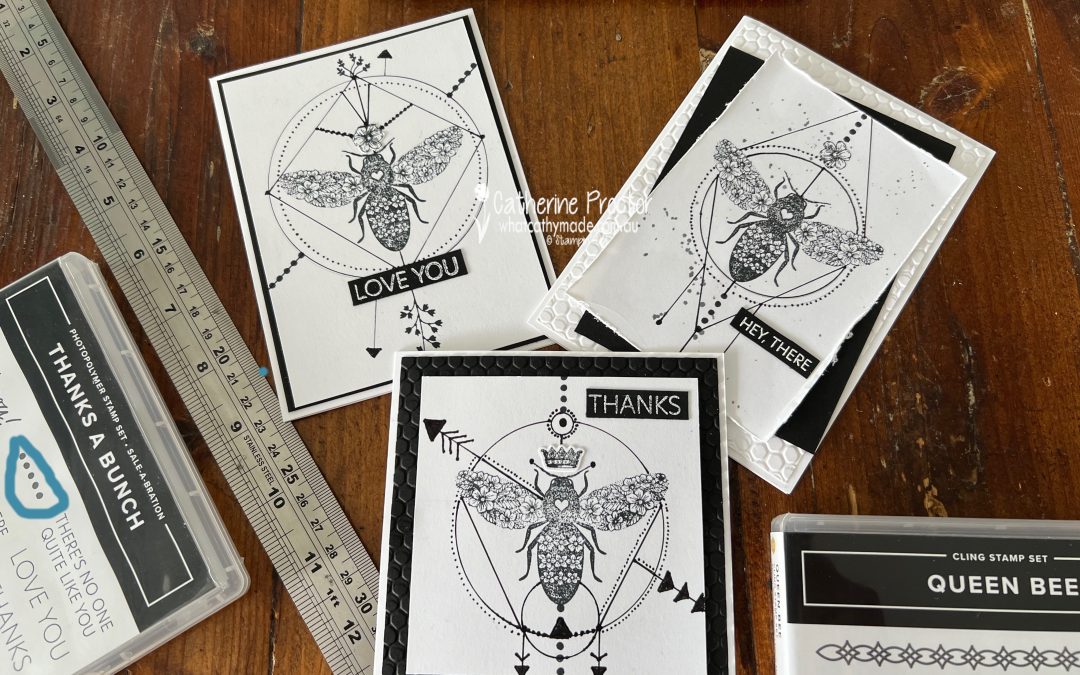 With only two days left until SALE-a-bration ends, I couldn't resist sharing these three cards that bring together the Stunning Queen Bee stamp set with two of the FREE Sale-a-bration items: the Thanks a Bunch Stamp set and the Hive 3D embossing folder.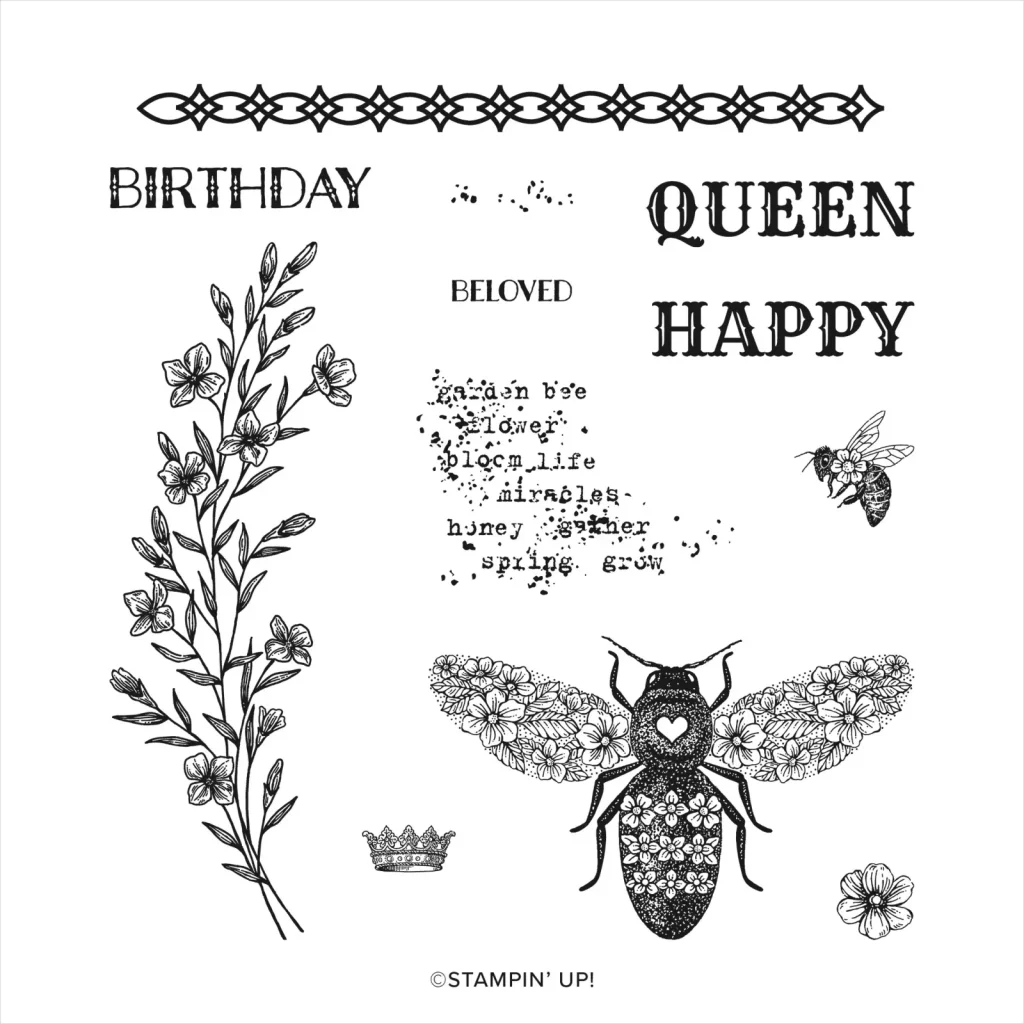 There's a tiny stamp in the Thanks a Bunch stamp set that works really well on this graphic, tattoo style of card – the 5 dots in a row. I've used this dot stamp on all three cards below, along with other stamps from both stamp sets and freehand drawn lines using a ruler and a Black Stampin' Write marker.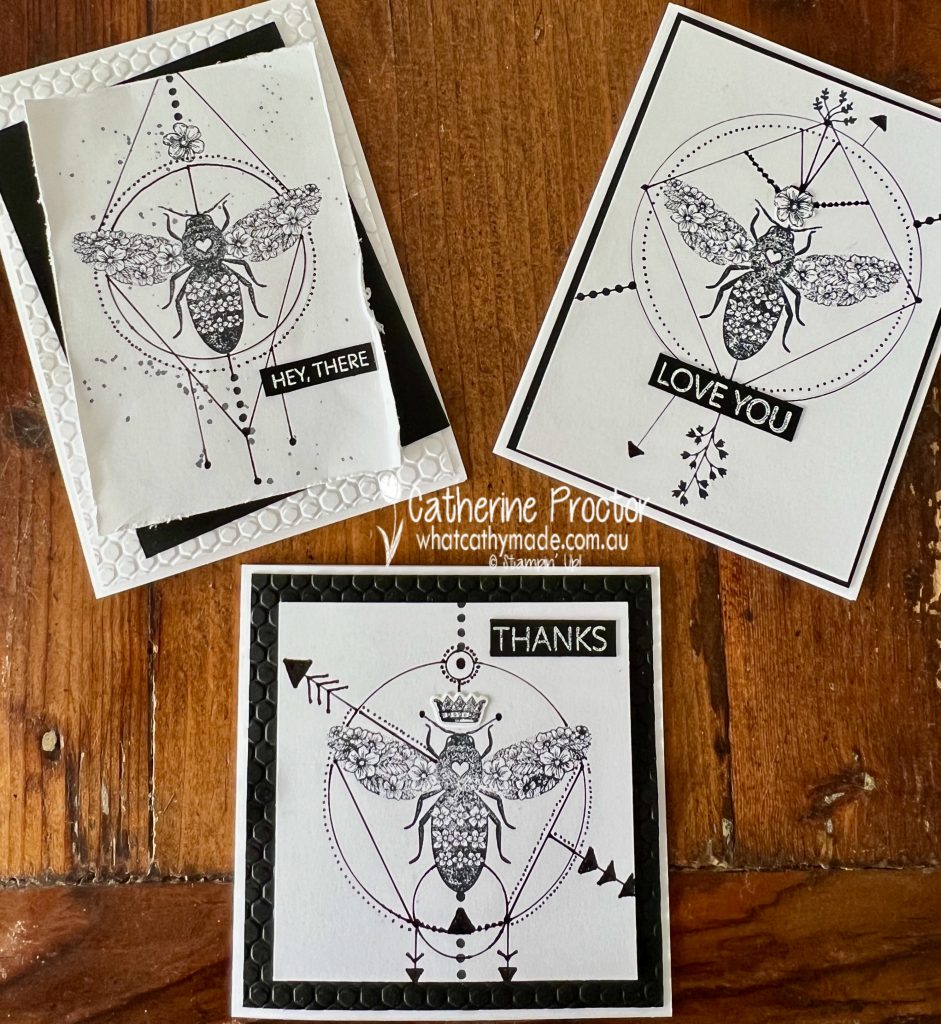 The square thanks card also uses the Hive 3D embossing folder as well as the large bee stamp, the crown stamp and the thanks sentiment from the Queen Bee stamp set.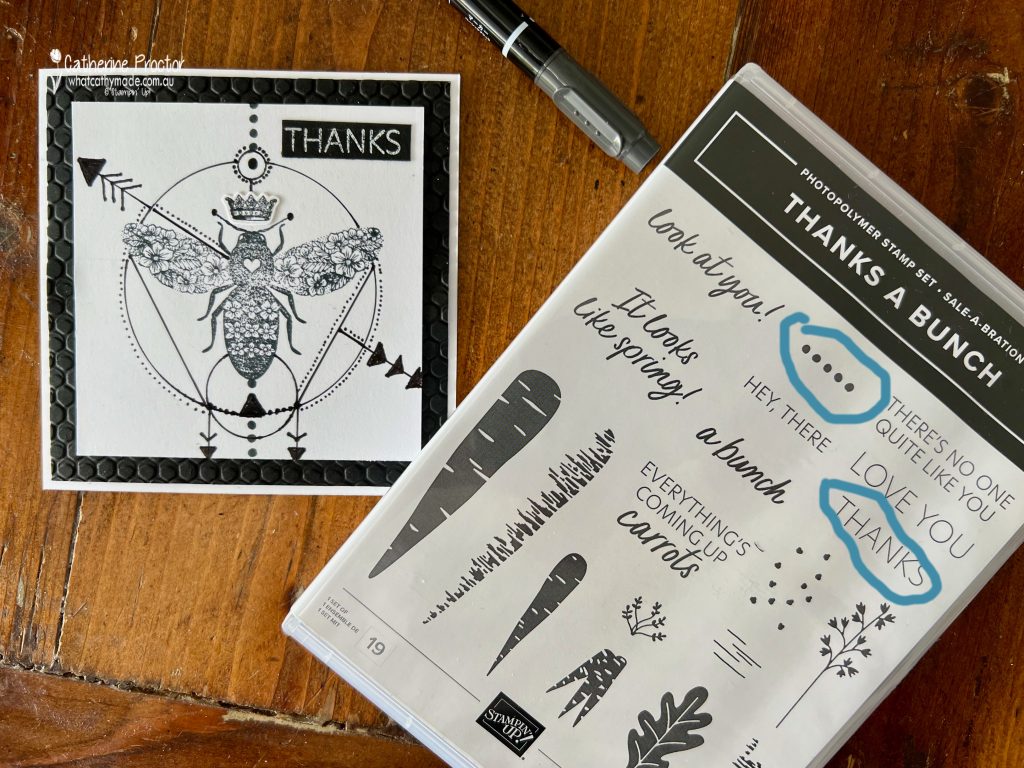 The love you card also uses the two carrot tops from Thanks a Bunch.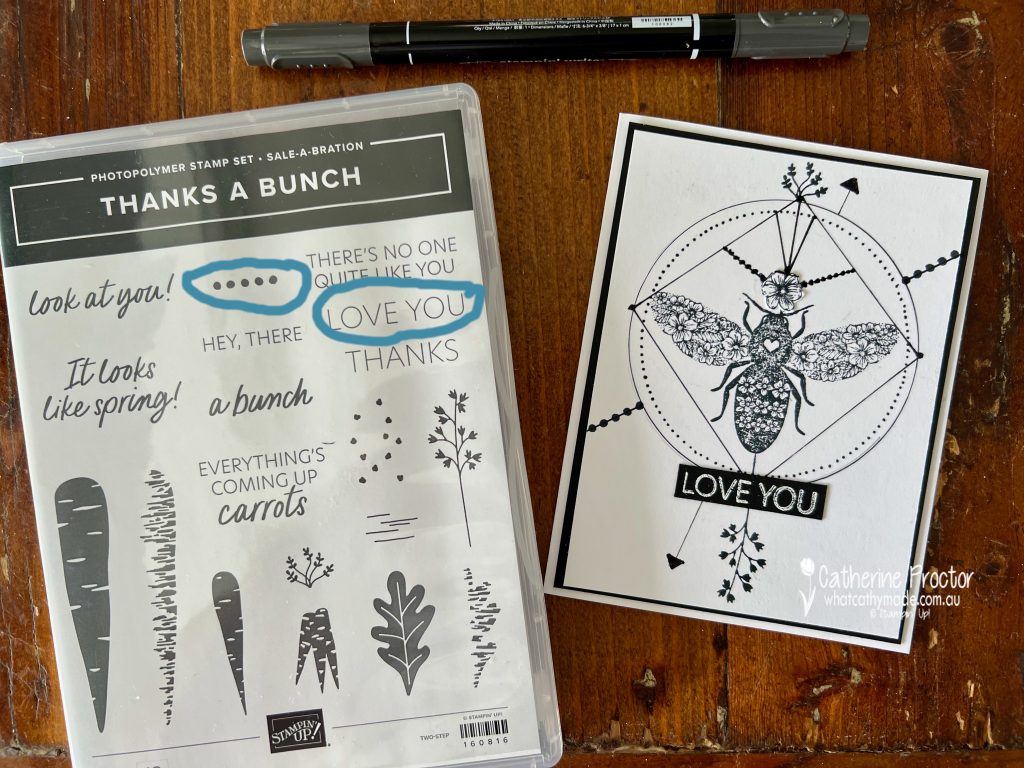 The Hey, There card also uses the bee stamp and the flower stamp from the Queen Bee stamp set, as well as the Hive 3D embossing folder.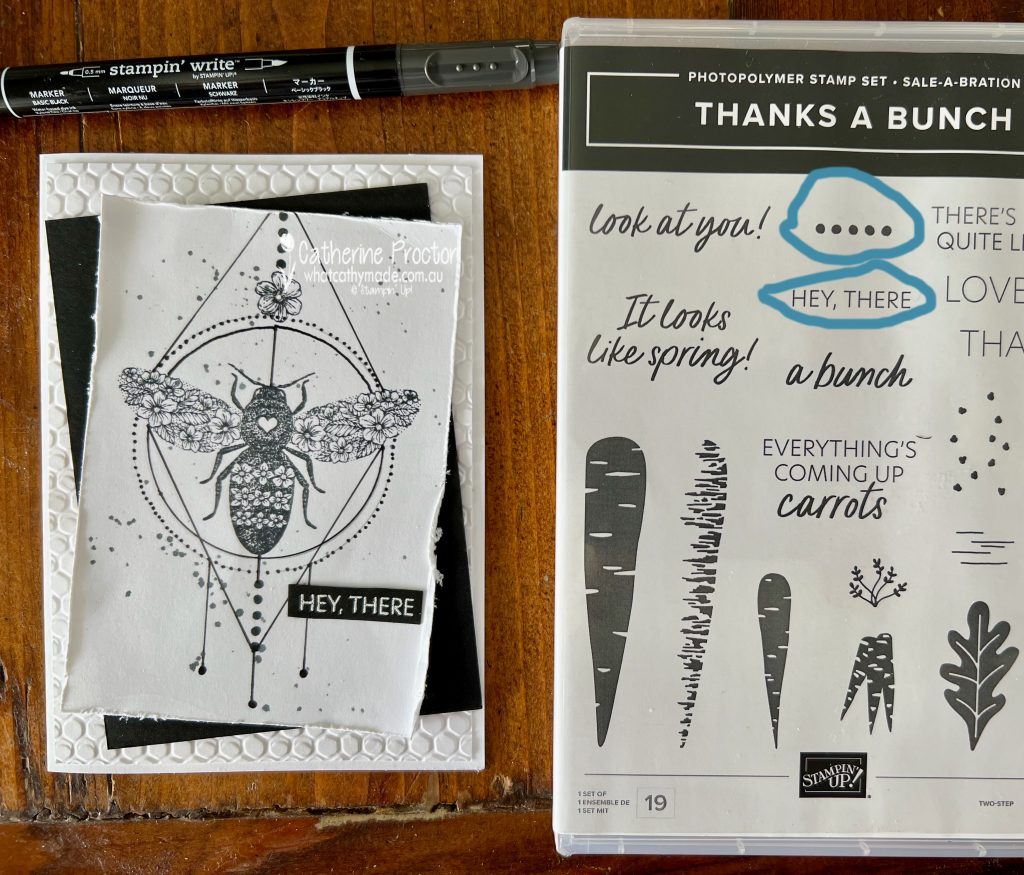 I love the freedom this style of cardmaking gives me to take stamped images and take them to the next level.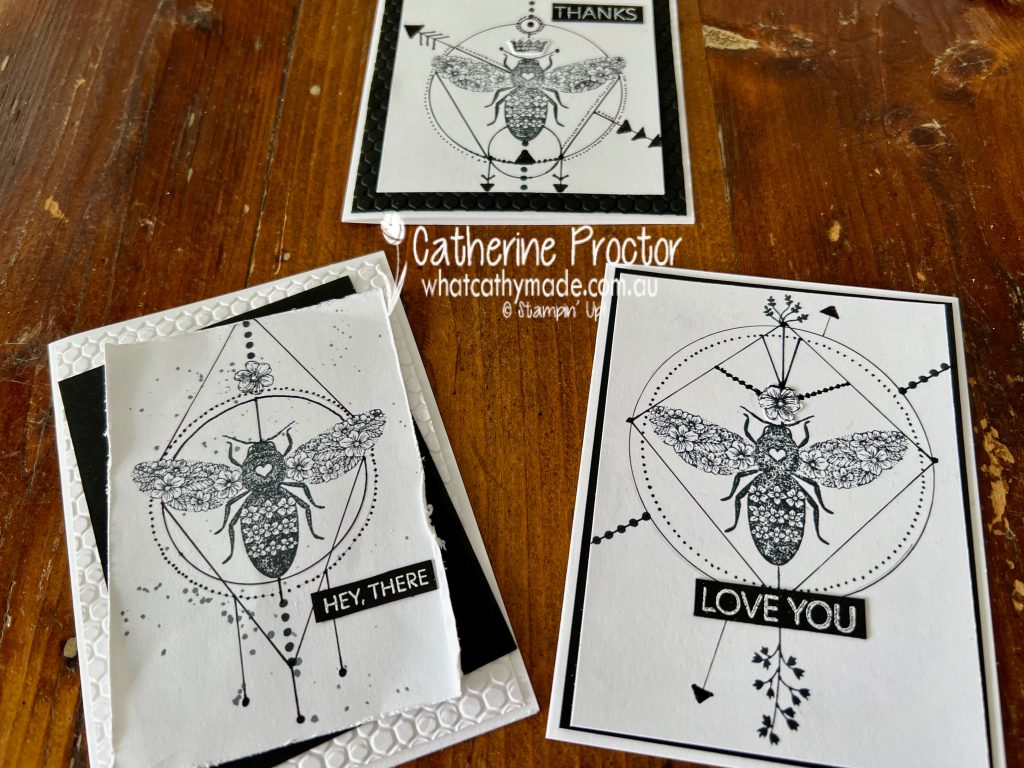 Don't forget that SALE-a-bration ends midnight tomorrow so don't miss out if you would like to add any of these gorgeous products to your craft collection.
I'll be back this Wednesday March 1, with the AWH Colour Creations team to showcase Real Red. I hope you can join us then.