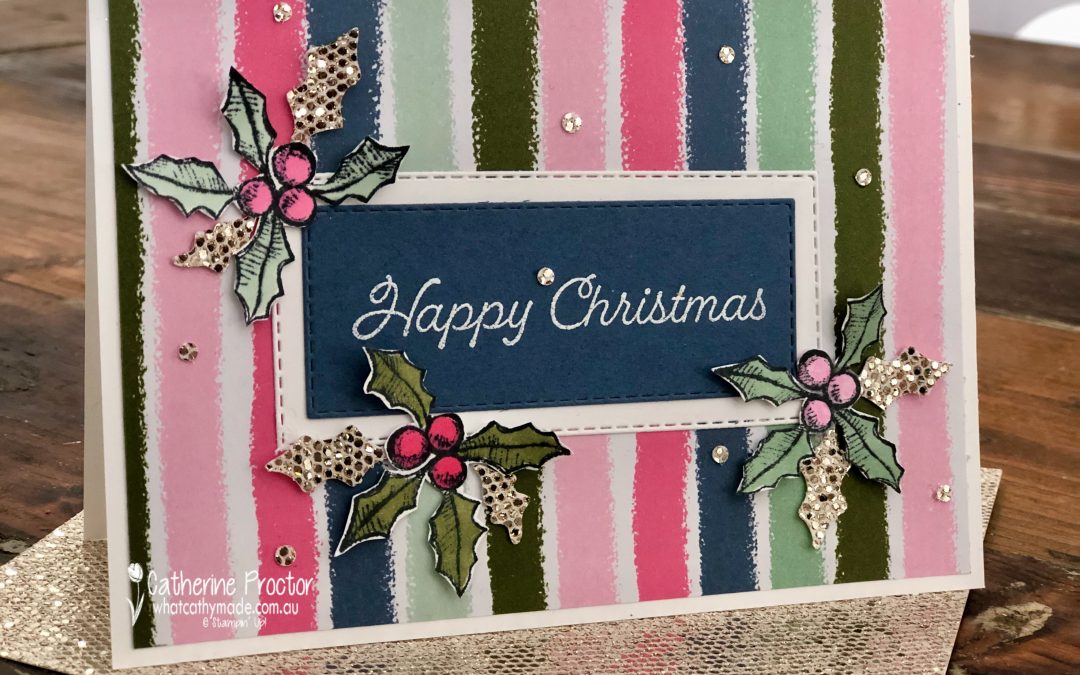 The new July-December 2021 Mini Catalogue and SALE-a-bration catalogues go live tomorrow so I'm sharing another card that uses some of these beautiful Christmas products.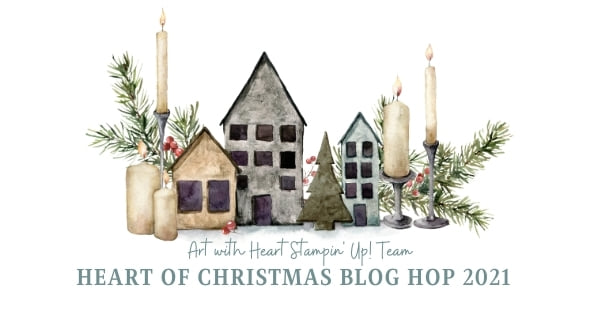 I'm not really a sparkly girly girl at all but I just can't stop using this FREE Be Dazzling specialty designer paper from the SALE-a-bration catalogue. I've taken a zillion photos of my card to show you just how gorgeous this Be Dazzling specialty designer paper is!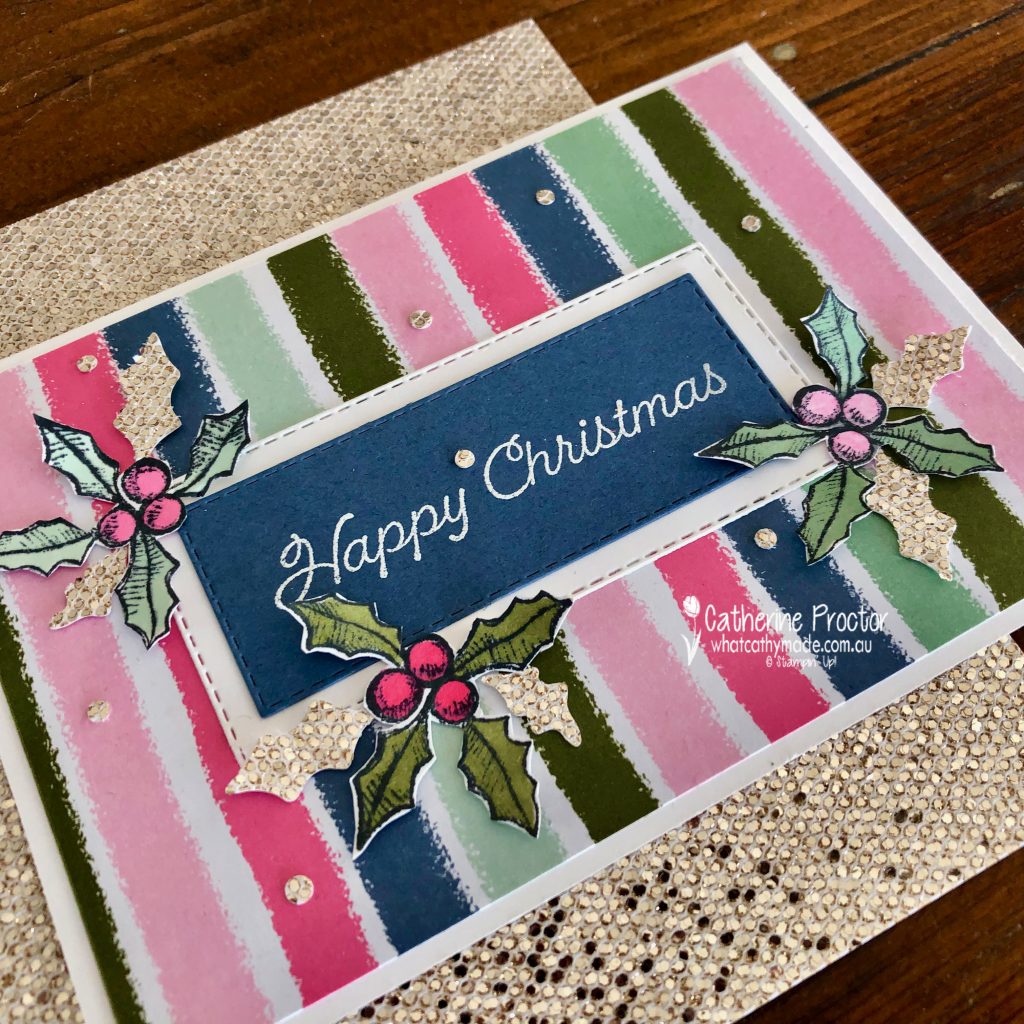 I've also used one of my favourite bundles from the July-December 2021 Mini Catalogue – the Happy Holly-Days Bundle. Last week I shared this card with you that featured the adorable bird coloured in – this week I've used the holly stamp and the Holly Border Punch from the Happy Holly-Days Bundle.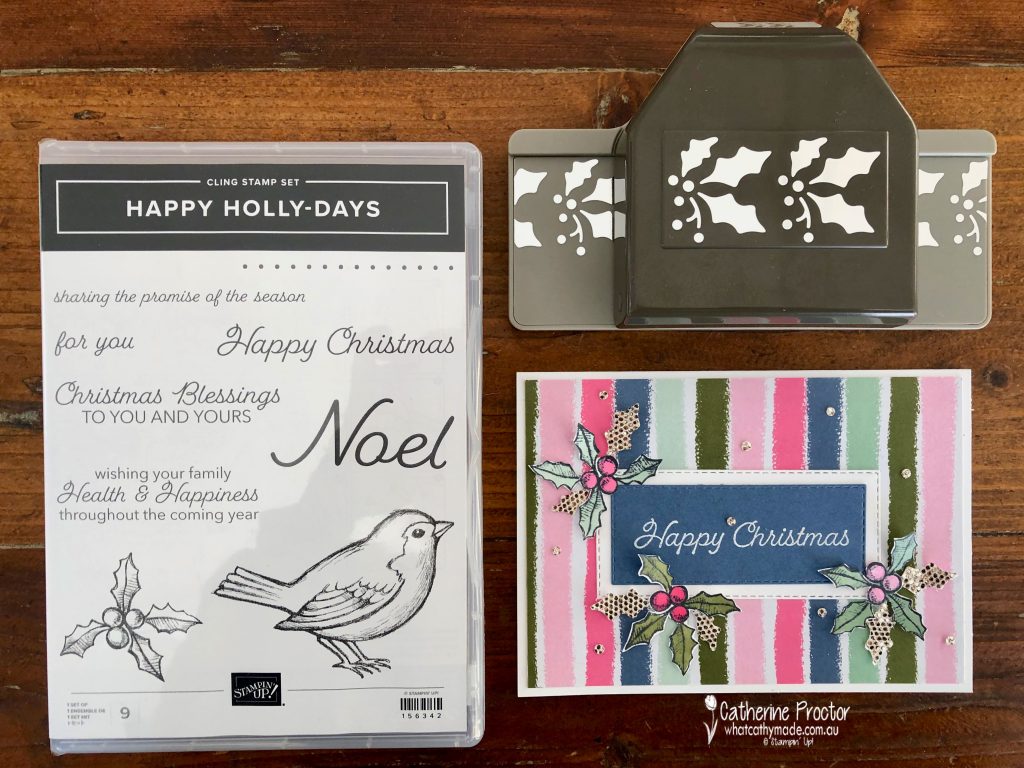 What's that stunning striped Designer Series Paper I hear you cry? It's my favourite DSP from the new July-December 2021 Mini Catalogue, called Whimsy & Wonder Designer Series Paper.
I cannot begin to tell you how stunning this DSP is. The colour combination is: Polished Pink, Blushing Bride, Mossy Meadow, Mint Macaron, Misty Moonlight and Iridescent. It is foiled on one side, with gorgeous background patterns (like the stripes I've used today) on the other side.
This card layout would work with any Designer Series Paper – just pick up the colours in the DSP for when you colour in the holly. I used light and dark Polished Pink, Mossy Meadow and Mint Macaron blends to colour the holly and then I fussy cut it out. If you don't enjoy fussy cutting just use the holly punch to punch out cardstock in colours that co-ordinate with your DSP.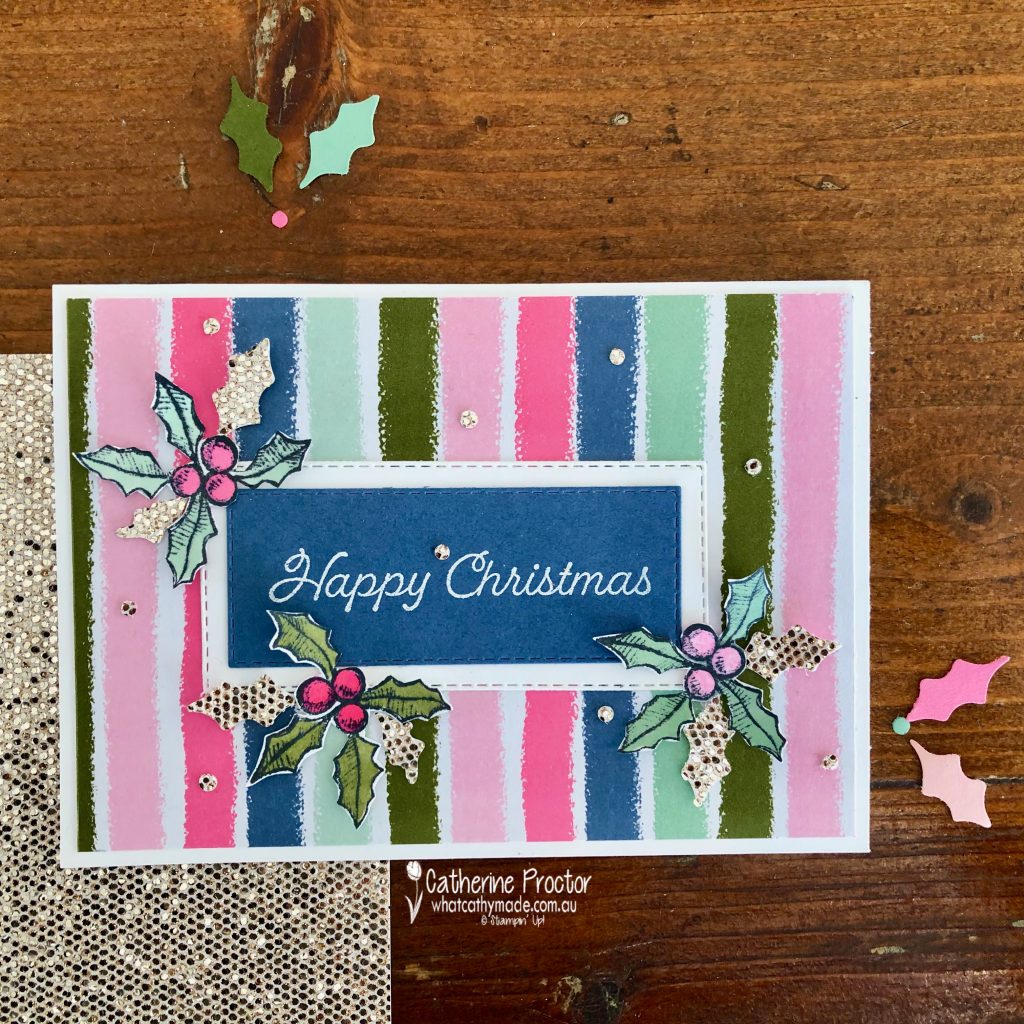 An added bonus of this punch is the little dots it punches out – don't waste them! Just like I did with the Deer Builder punch on this card, I've used these dots as tiny embellishments.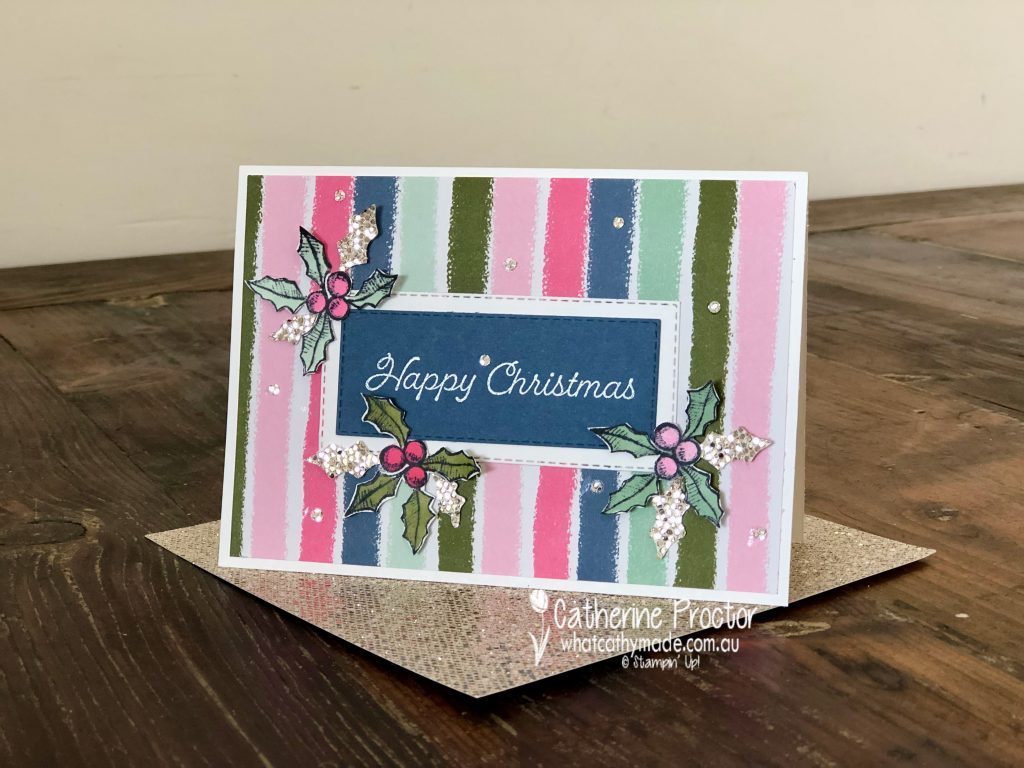 These tiny dots can be tricky to adhere as they are so small. I find the easiest way to do this is to place a small amount of multipurpose glue onto the silicon mat and then insert the sharp tip of your "Take your Pick" tool into the glue. Use this tip with the glue to pick up the back of the embellishment, place it on your card and gently press down as you slide the "Take your Pick" tool out from under the embellishment.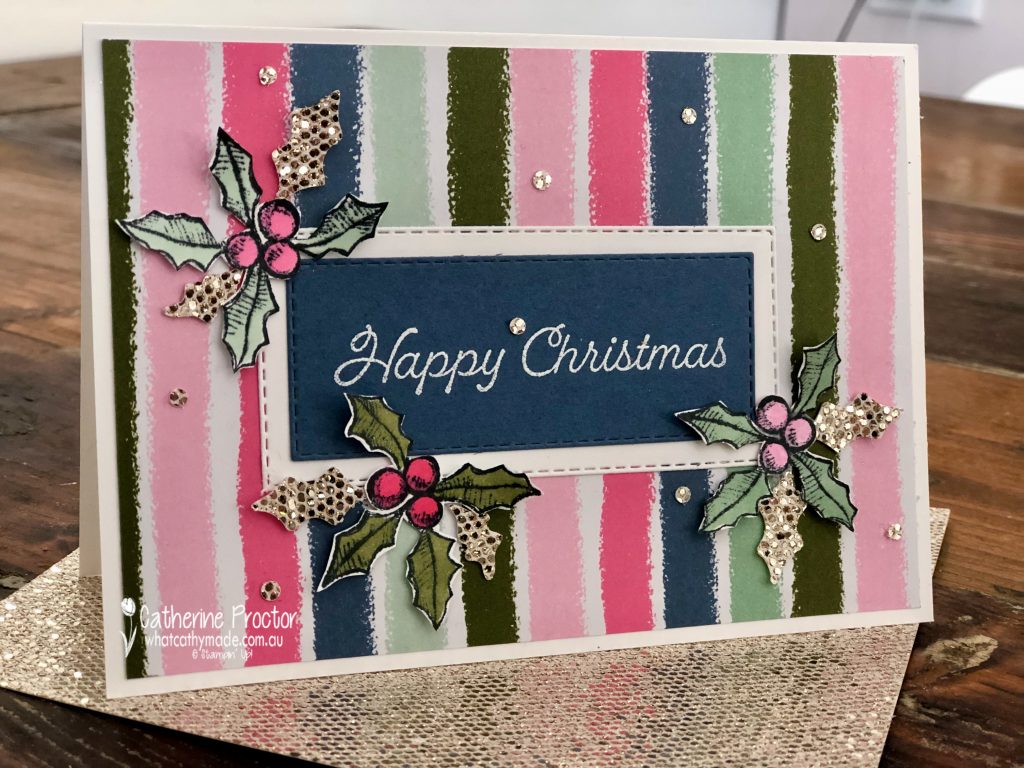 Now it's time to hop on over to our next participant, the incredible talented Theresa Gerrard. I wait to see what Theresa shares with us today!

If at any time you find a broken link please head to the blog of this week's Host of the Heart of Christmas Blog Hop, Rachel Woollard, and she will have the list of all who are participating.
Thanks for visiting my site. I'll be back with another card on Wednesday. If you'd like a copy of the forthcoming July-December mini catalogue and the Sale-a-bration catalogue please get in touch.