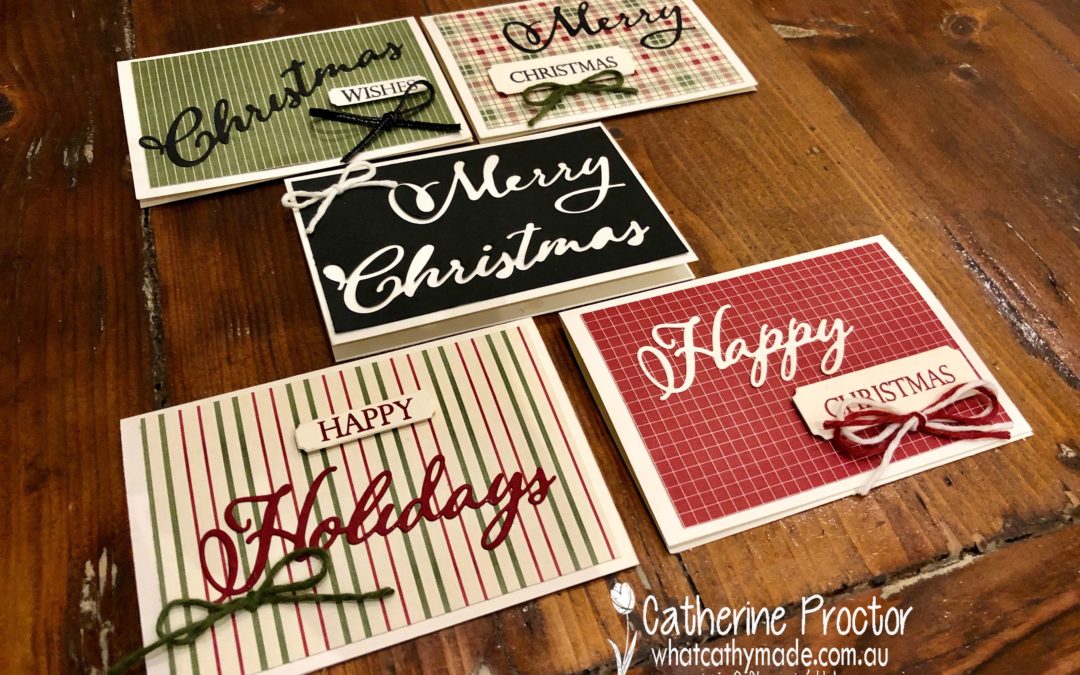 Welcome to week 5 of the Art With Heart "Heart Of Christmas" blog hop.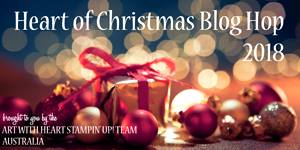 Tonight I've used a bundle from the new Holiday Catalogue called "Merry Christmas to All". This is a great text-heavy set that works really well to feature DSP or can even be used on its own. There are so many possible word combinations with the dies and the stamps in this bundle.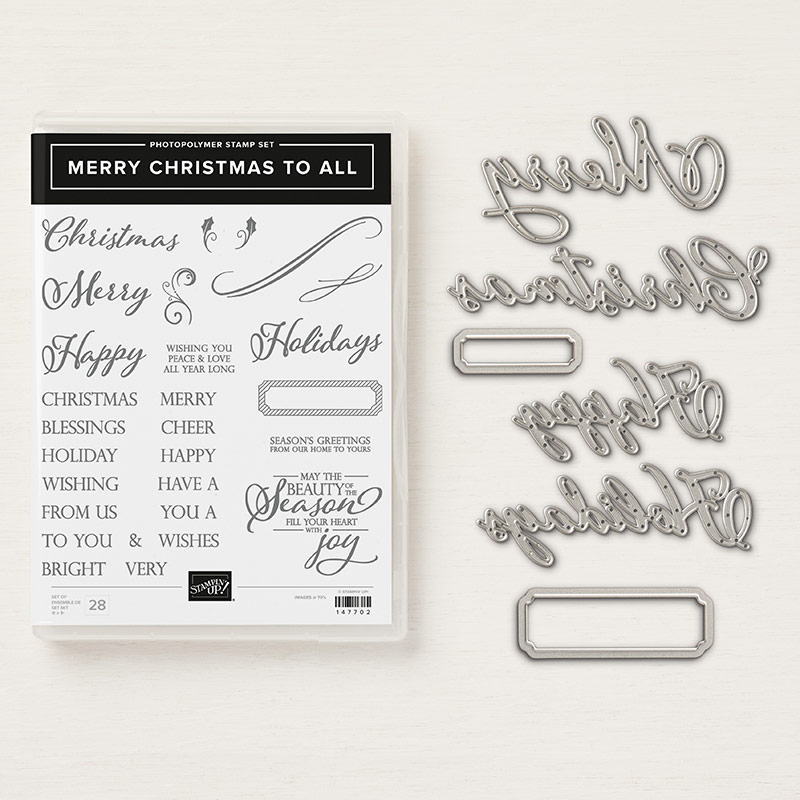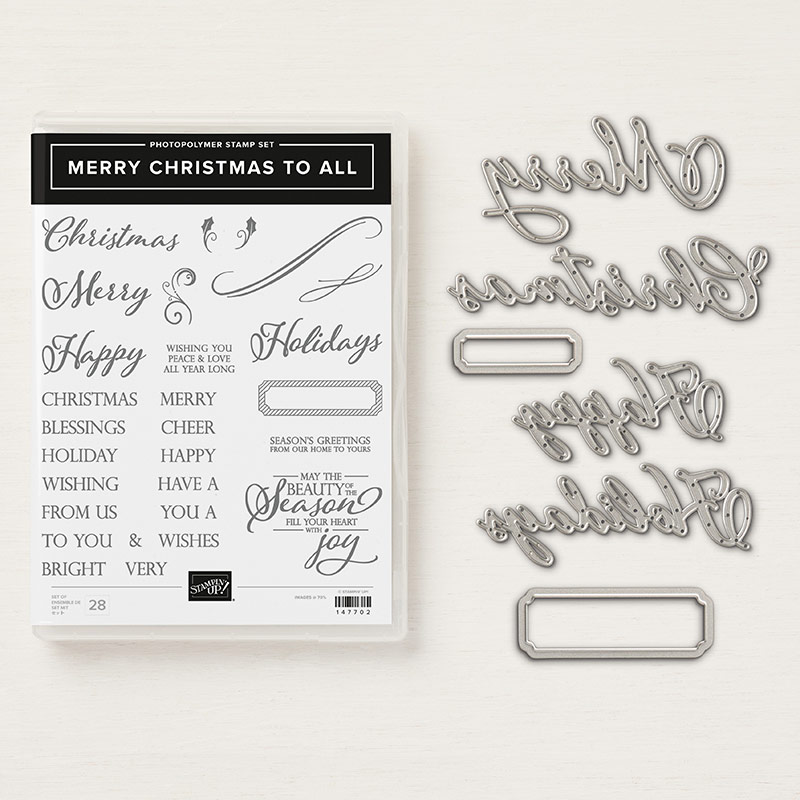 I've used this set with the gorgeous Festive Farmhouse DSP to make a set of classic masculine Christmas cards that show just some of the many combinations of words you can make by mixing up these dies and stamps.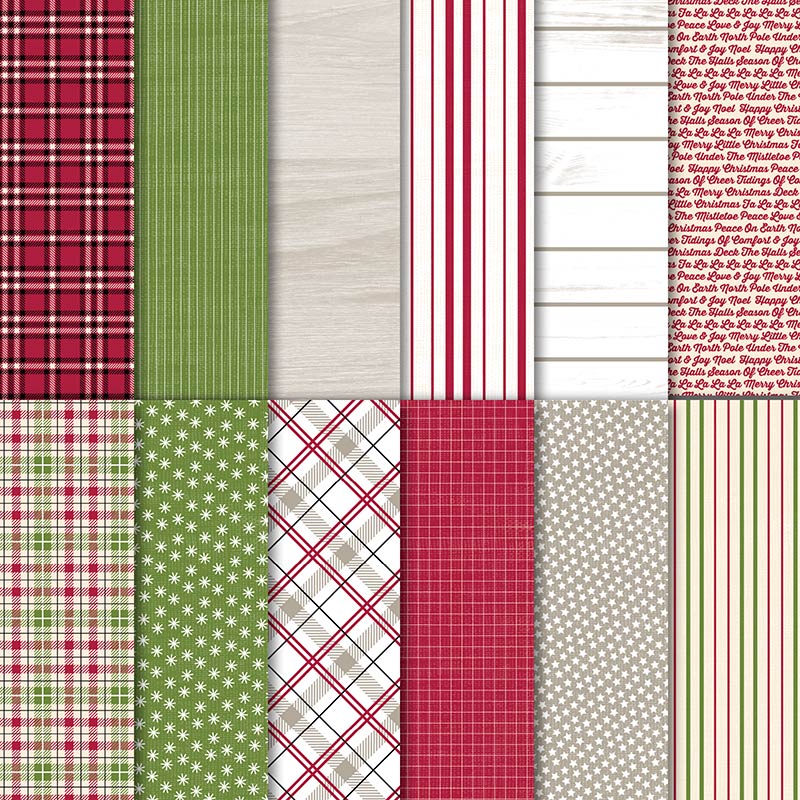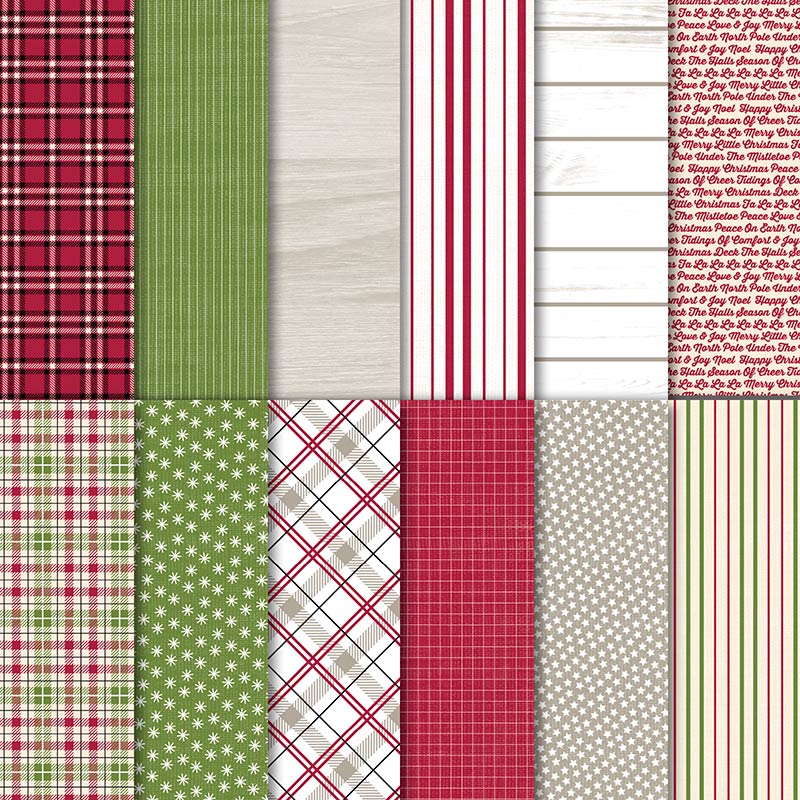 Card one features the gorgeous Cherry Cobbler and Very Vanilla together. I love this colour combo.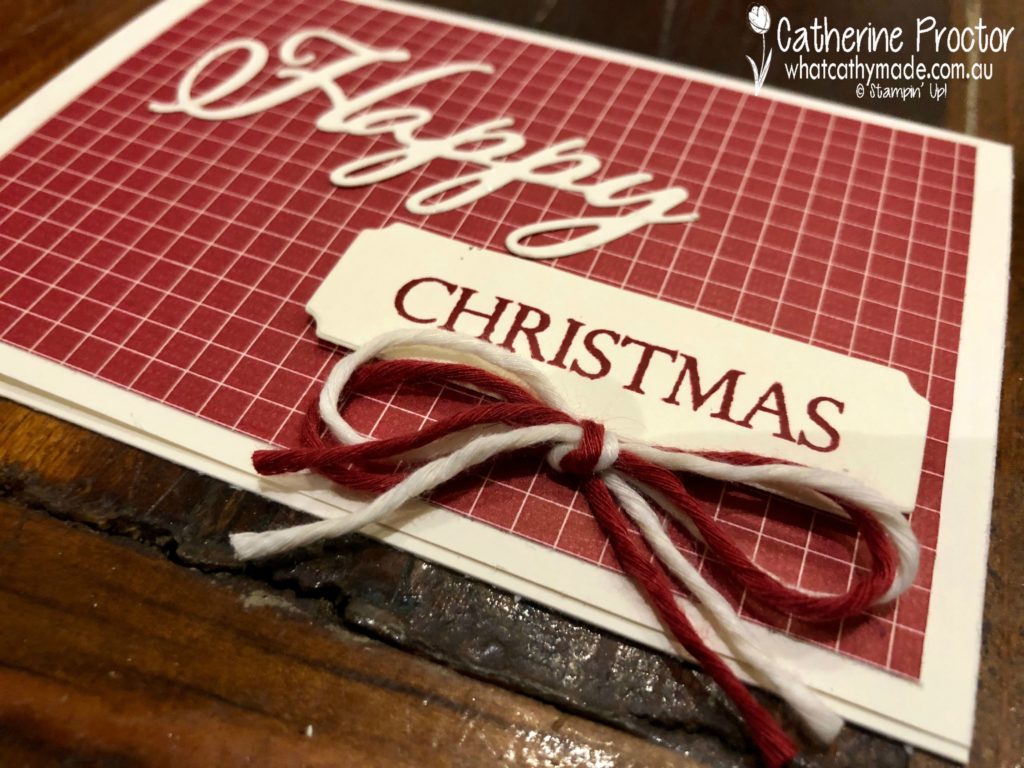 Card two "Happy Holidays" is a lovely striped DSP that also has Mossy Meadow in the colour mix.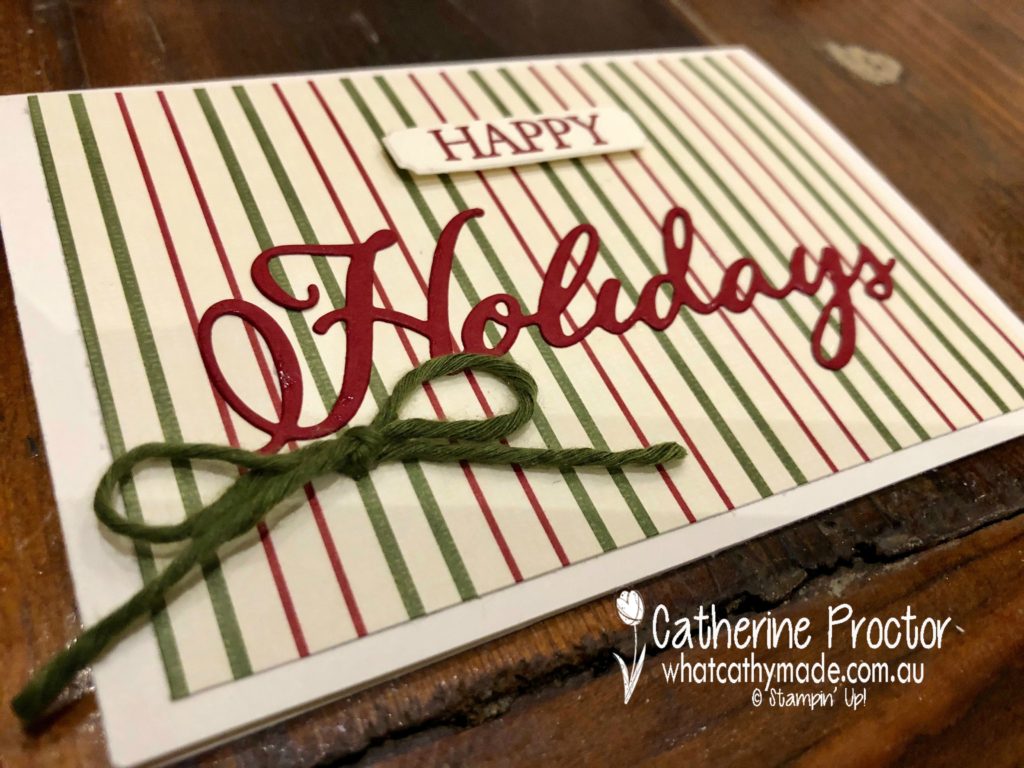 Card three "Christmas Wishes" is another stripe, this time in Mossy Meadow and Whisper White, with black text and a black bow.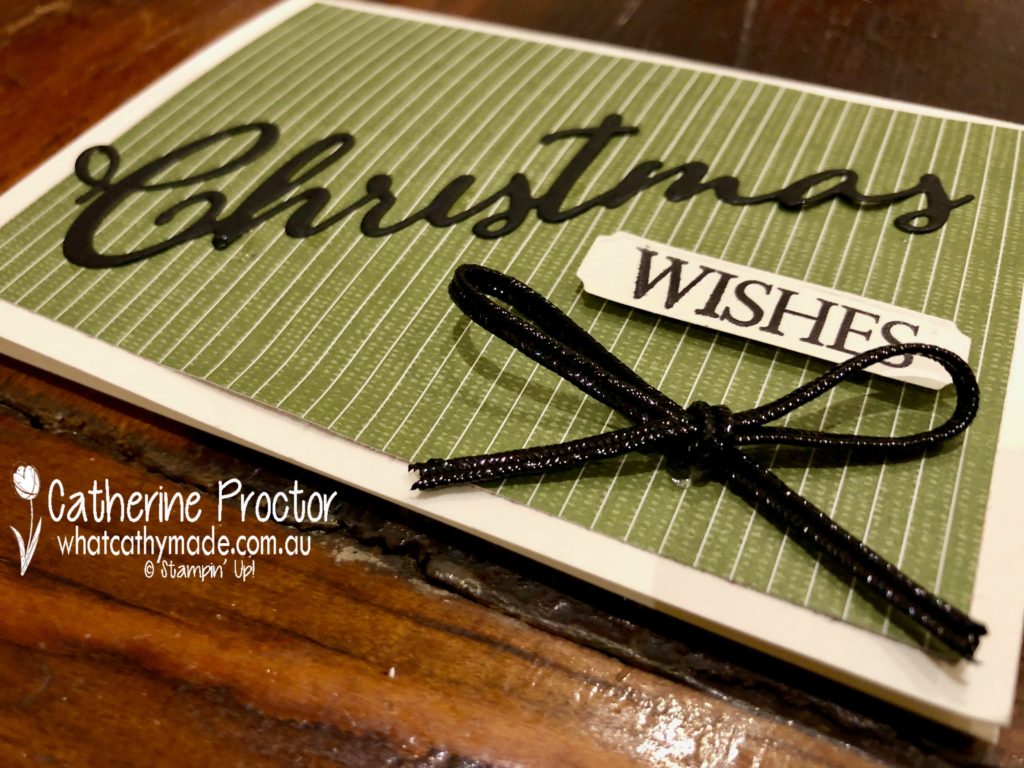 Card four "Mery Christmas" is a lovely traditional Christmas check, topped with a Mossy Meadow bow.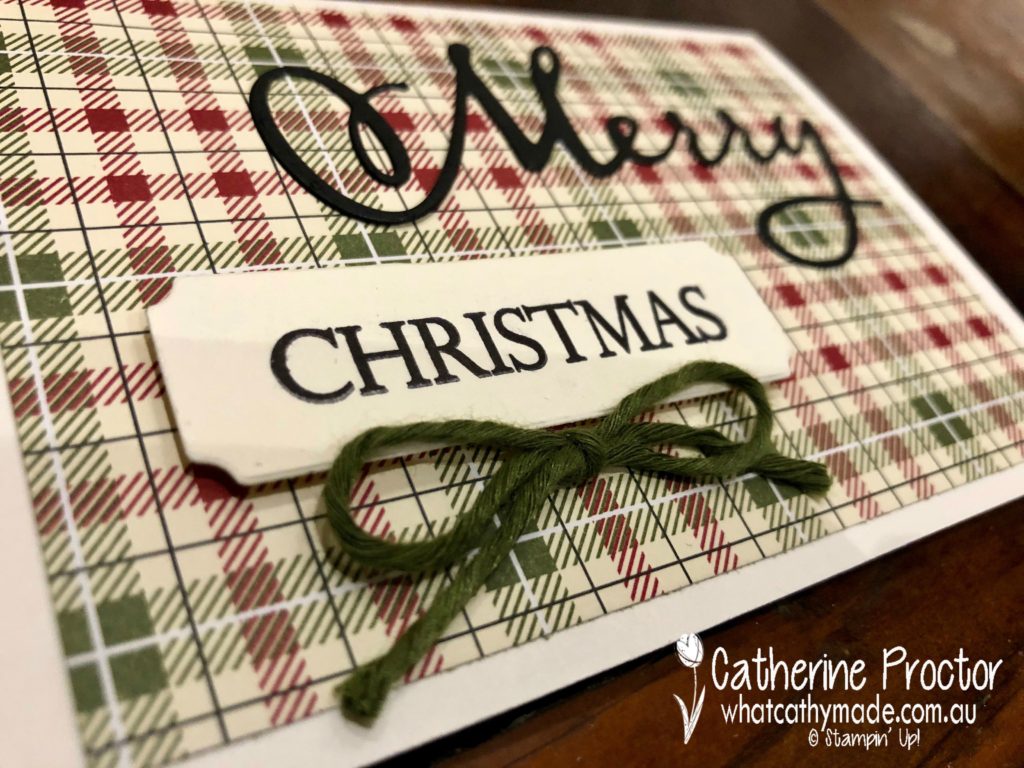 And finally, card five is made from the negative cardstock after I die cut the Basic black cardstock…a very happy accident that reminds me how well Very Vanilla and Basic Black go together.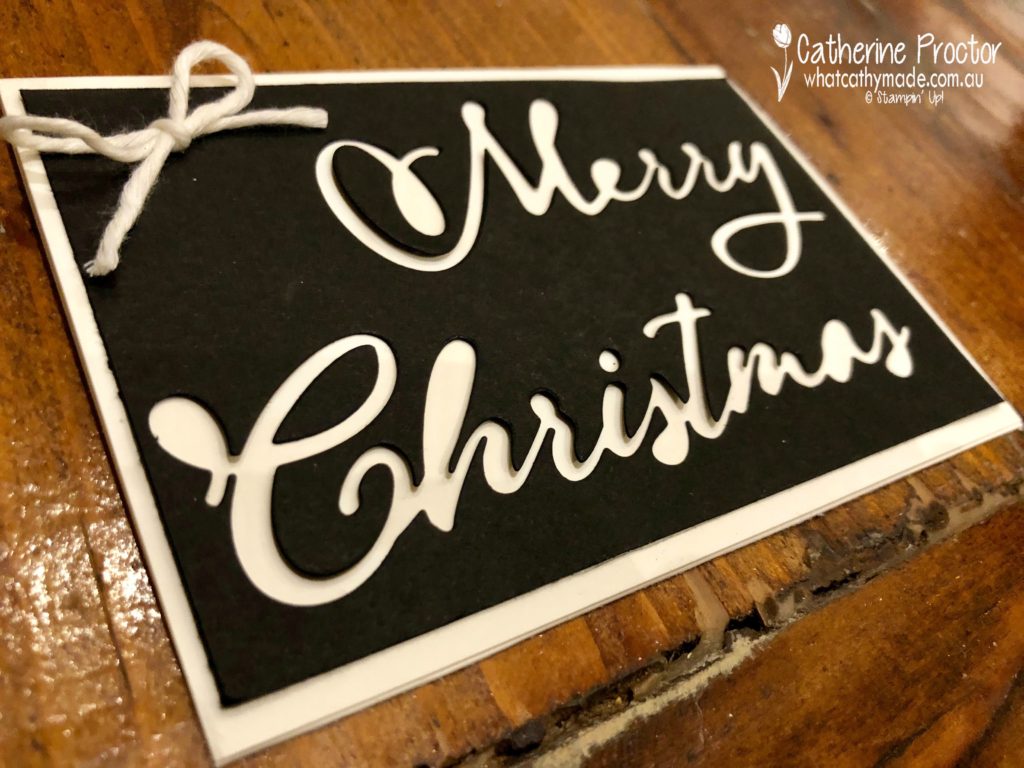 There are so many more lovely patterns in this DSP pack, I could have made a lot more of these cards, but I decided to just use the DSP patterns that worked better with a Very Vanilla base.
These cards were ridiculously easy to make and I really love their classic, farmhouse feel.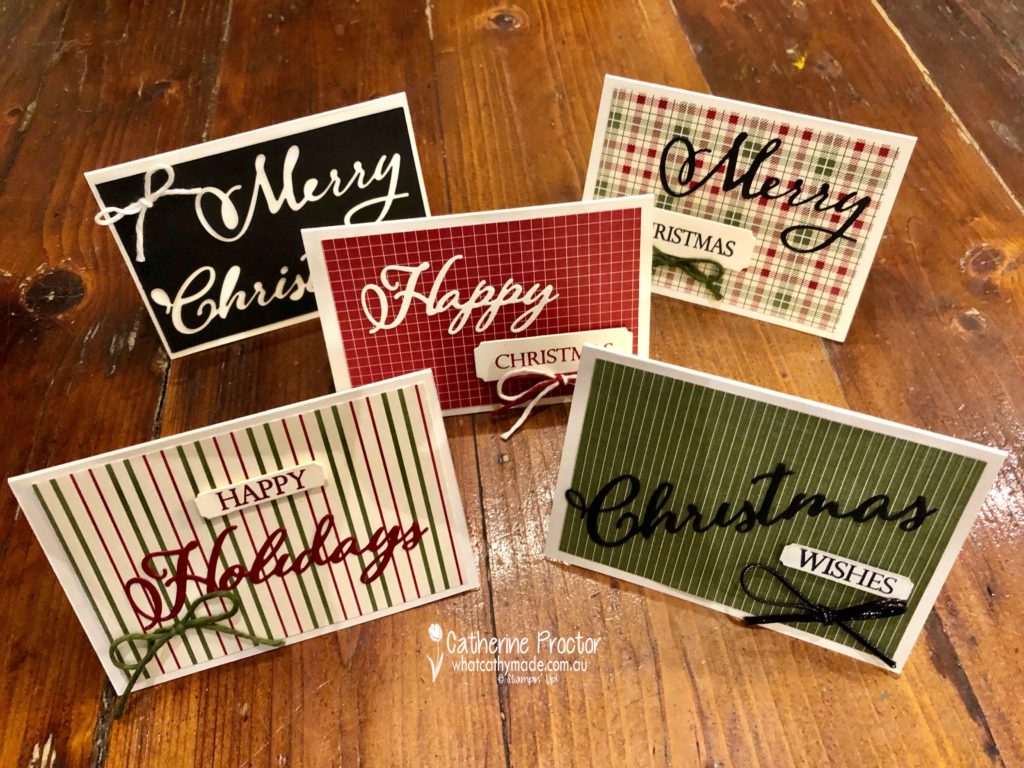 The final touch for my cards were simple bows made from the Cherry Cobbler, Mossy Meadow and Very Vanilla Twine in the Festive Farmhouse Cotton Twine pack. I also used some of the Black 1/8″ (3.2 Mm) Cord.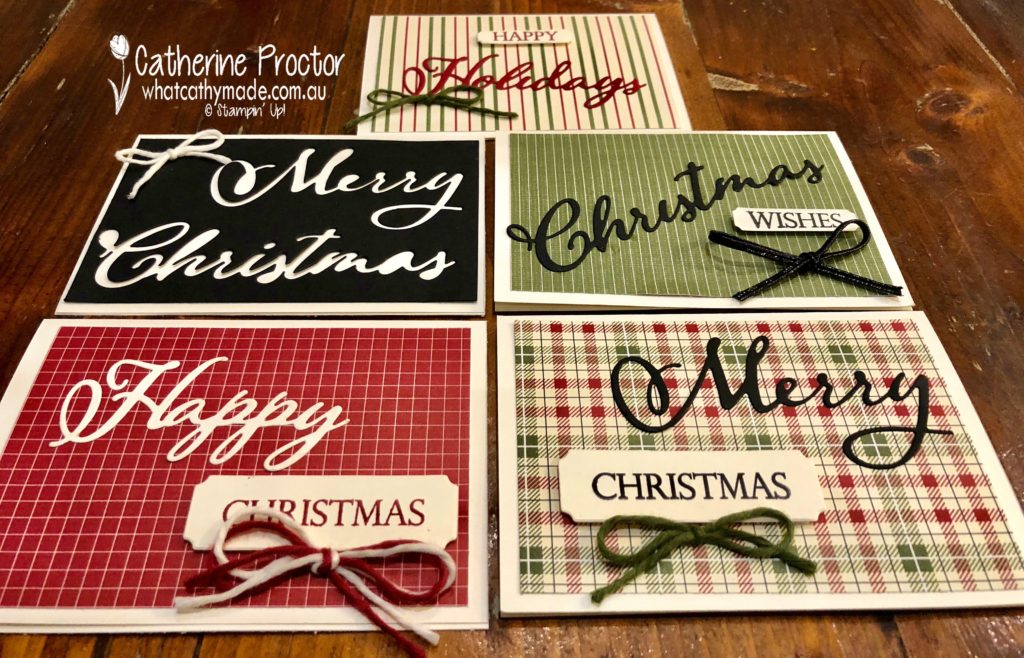 To see what the rest of the AWH team have made head back to the lovely Claire Daly's blog.
To purchase any of the products I used in this project you can shop with me here. 
You can order the new products from the holiday catalogue NOW!
Contact me if you'd like to receive a free copy of the holiday catalogue.