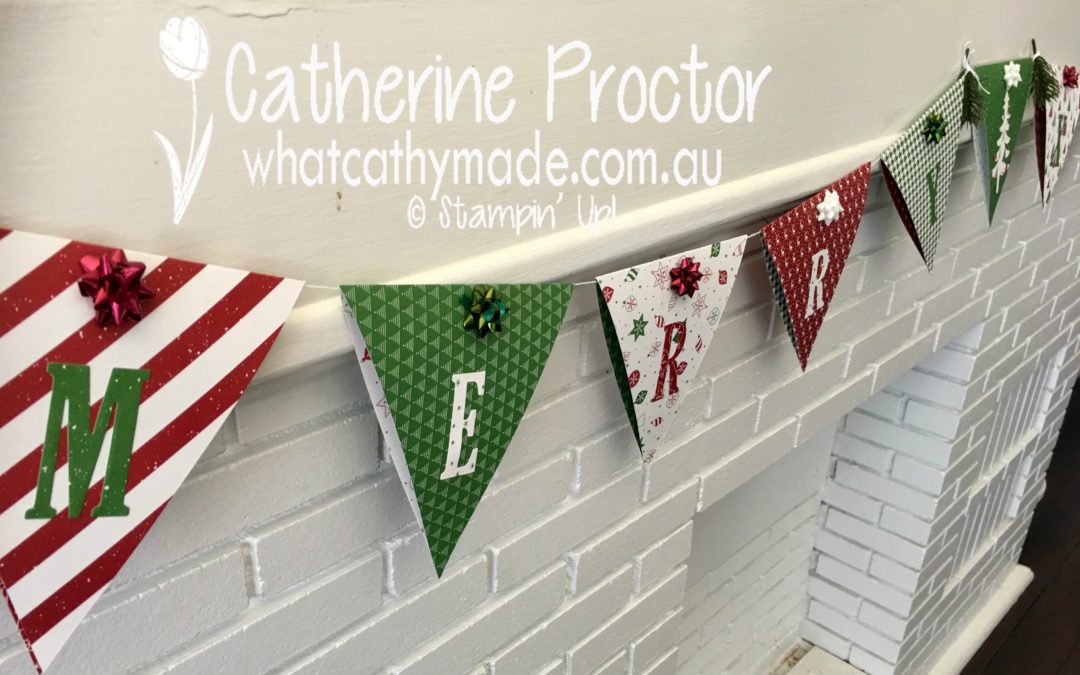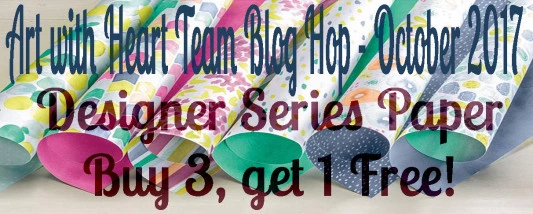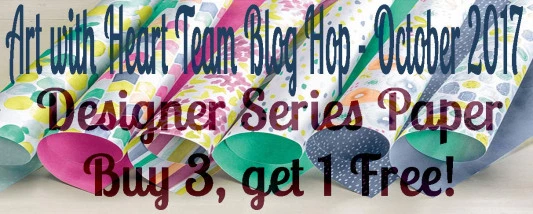 Tonight the Art with Heart team girls are sharing some wonderful ideas to inspire you with our Designer Series Papers. This month is the start of the new Stampin' Up! year and we have a special promotion on our Designer Series Paper, buy 3 get 1 FREE for the month of October and there is no limit! I'm using one of the gorgeous papers available in this sale: "Be Merry Designer Series Paper".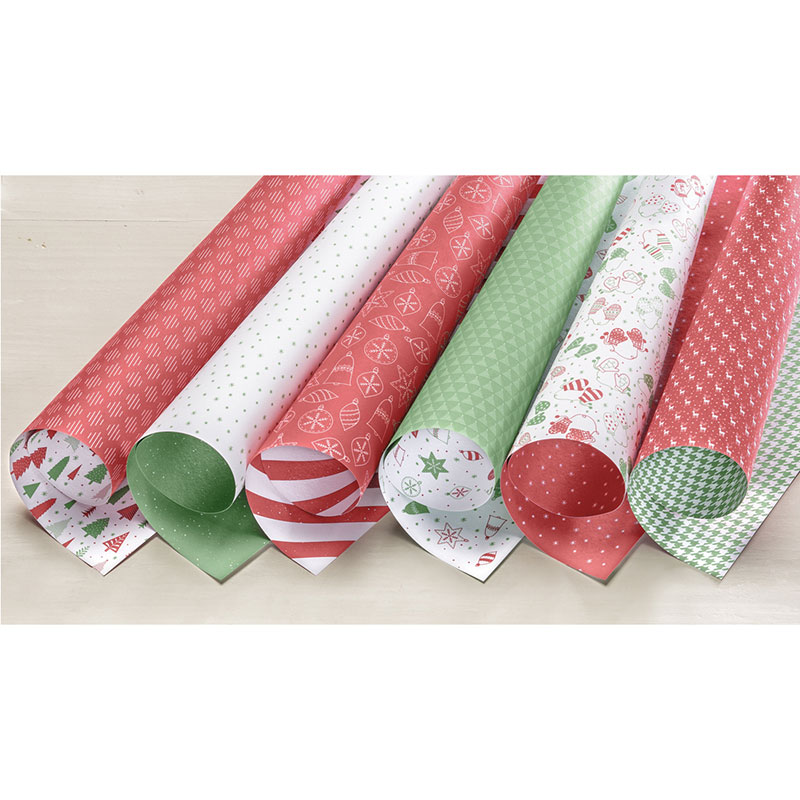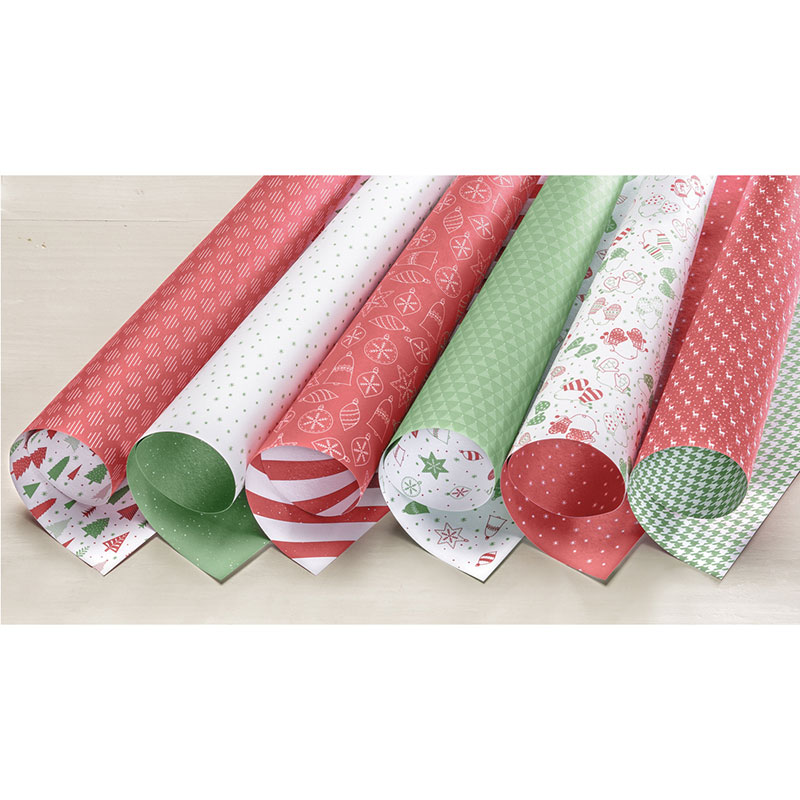 Have you ever made your own bunting? If you haven't now's the time to give it a go while the paper is on sale. I decided to make some Christmas bunting using the beautiful "Be Merry Designer Series Paper" and here it is hanging on my mantelpiece.

This is such a quick and easy project to make and you can use any of the gorgeous DSPs for this project. For my bunting I used less than half a packet of DSP…and that still left me with 7 full 12 x 12 inch sheets (one of each design and one spare sheet) and plenty of scraps to use for card making or other projects.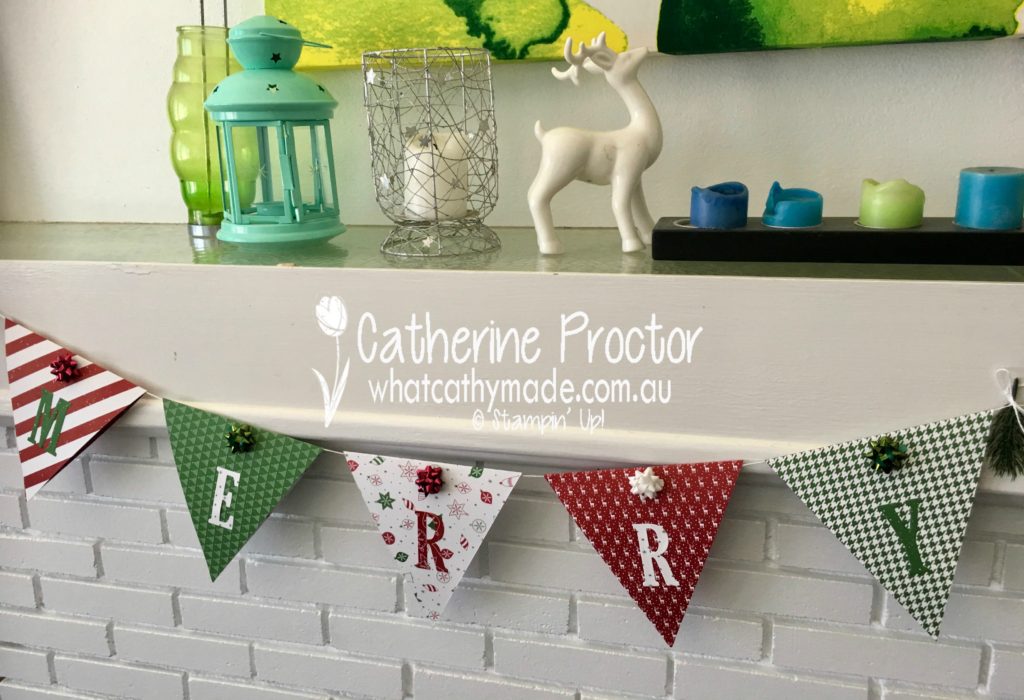 To make your bunting you simply use your paper trimmer to cut your paper in half lengthways (from top to bottom, ensuring any pattern is facing the right way up). Once you've cut your paper in half, take one piece and fold it in half so you now have a folded square that measures 6 x 6 inches. Mark the middle point (3 inches from either side) on the side opposite the fold, and then cut on the diagonal from your middle mark to the edges of the folded side, as shown in the diagram below.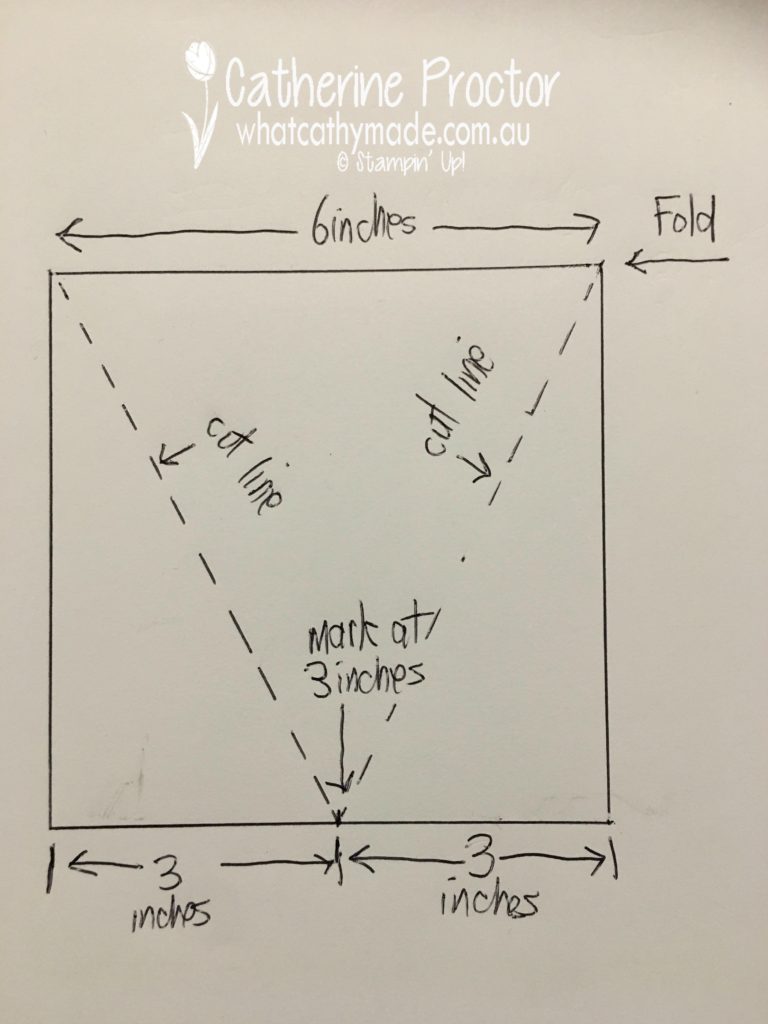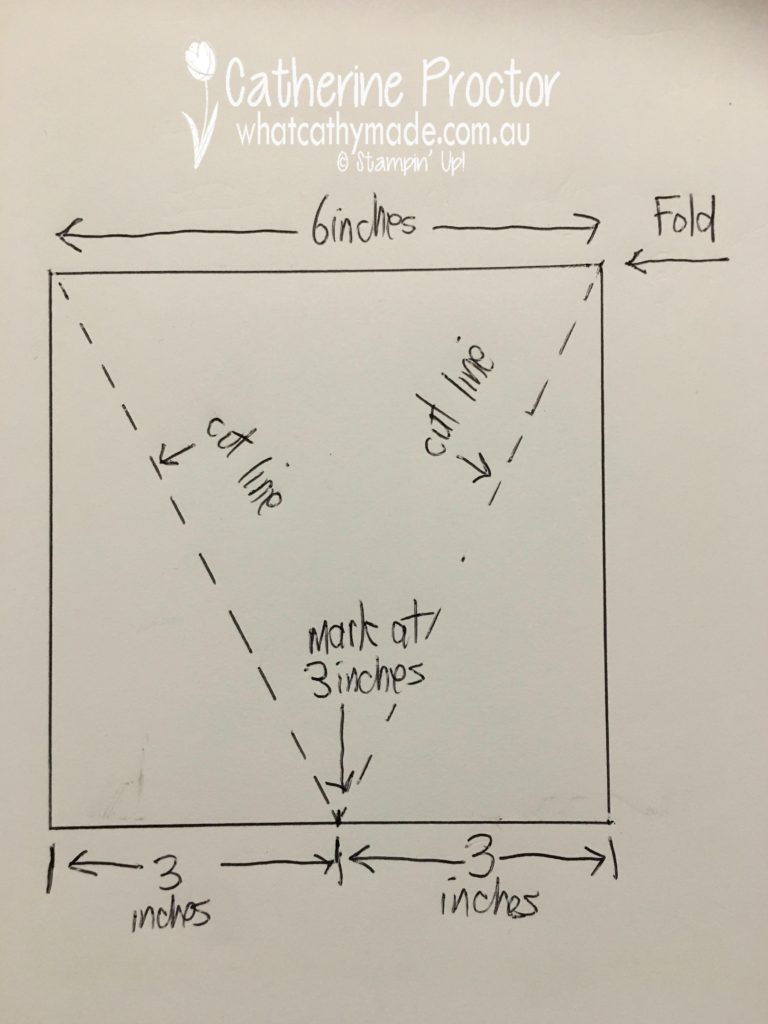 Save the offcuts to cut out your letters and repeat with the other half of your paper, this time folding it in the opposite direction so the other side of the patterned paper is used. I used 5 sheets of DSP for this project, making 10 bunting flags in total. To work out the order of bunting and space it apart I laid it all out on my kitchen bench so I could see how it looked.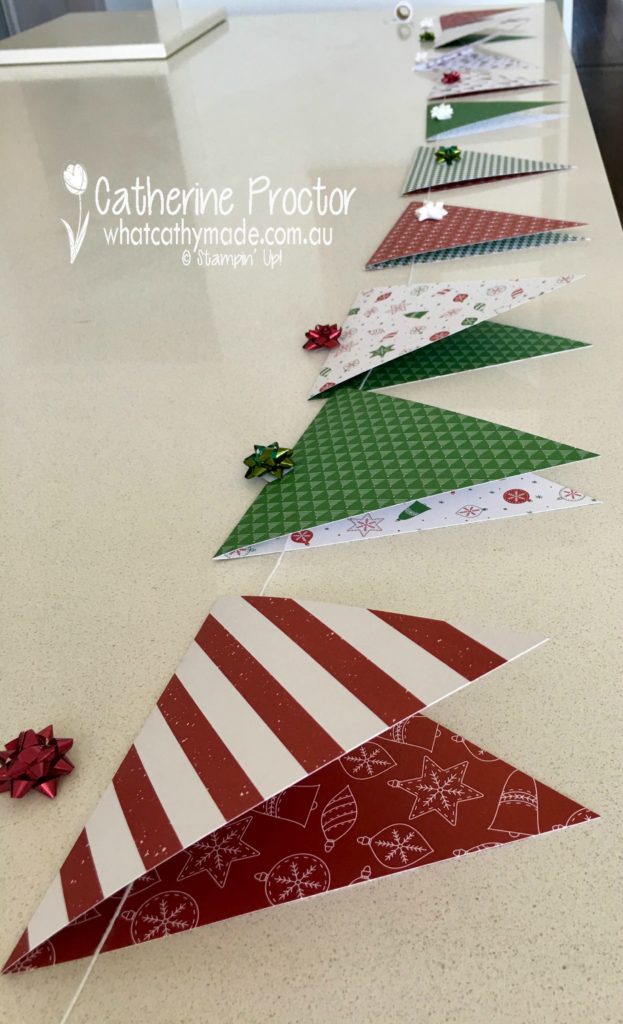 I threaded whisper white bakers twine through the folded side of the flags and used a glue dot at either end of the fold to adhere the flag to the twine and close up the flag. I also used a glue dot at the bottom point of the flag. You can see in the picture below how nicely they hang…I left about 1 inch gap between the flags.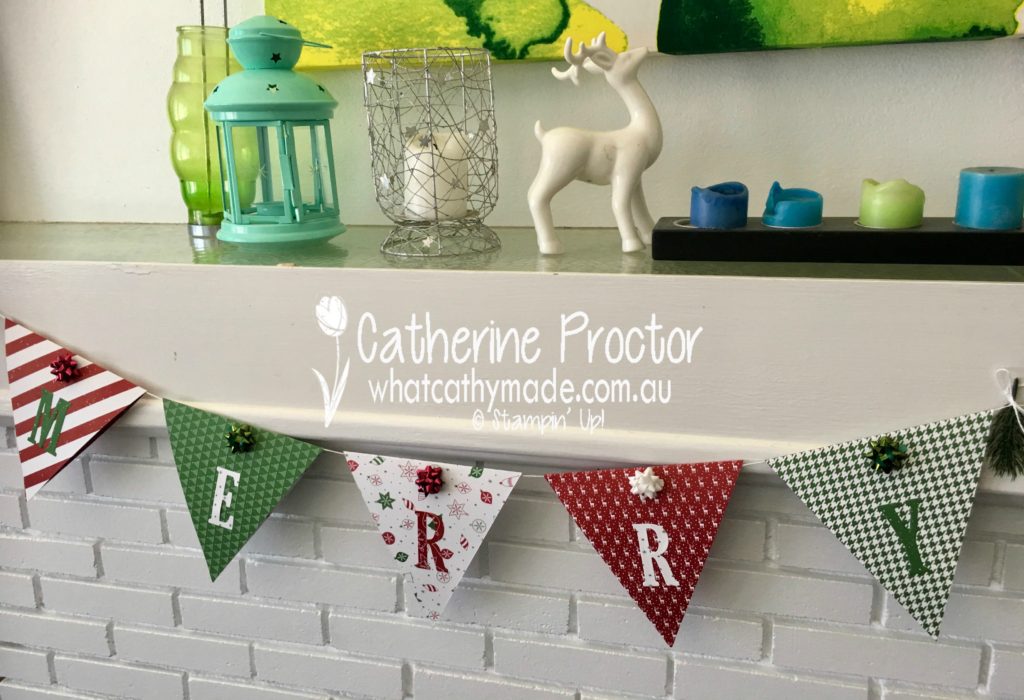 The finishing touch was to decorate the bunting with letters made from the DSP offcuts using the large letters framelits and a Christmas tree using a die from the Santa's Sleigh die to break up the words "Merry" and "Xmas".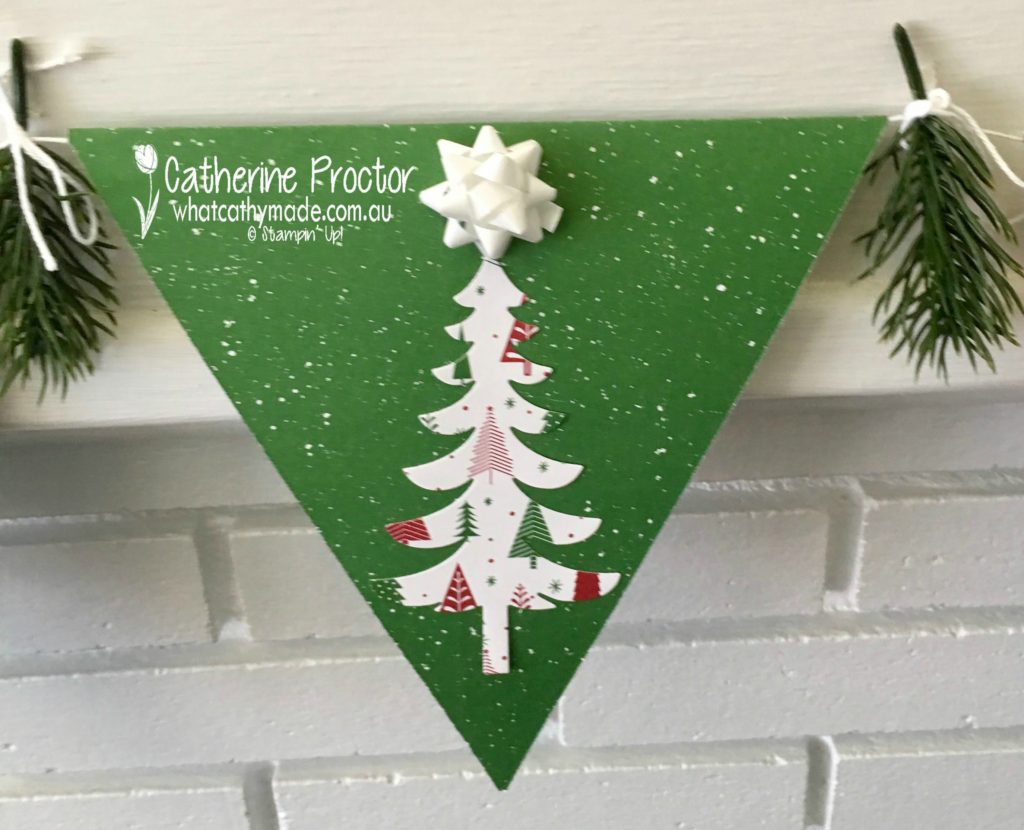 The season of glitz mini gift bows are just the perfect size to add a little dimension (they come with their own adhesive backing), coupled with the green sprigs that I attached to the bunting with a bow of whisper white bakers twine.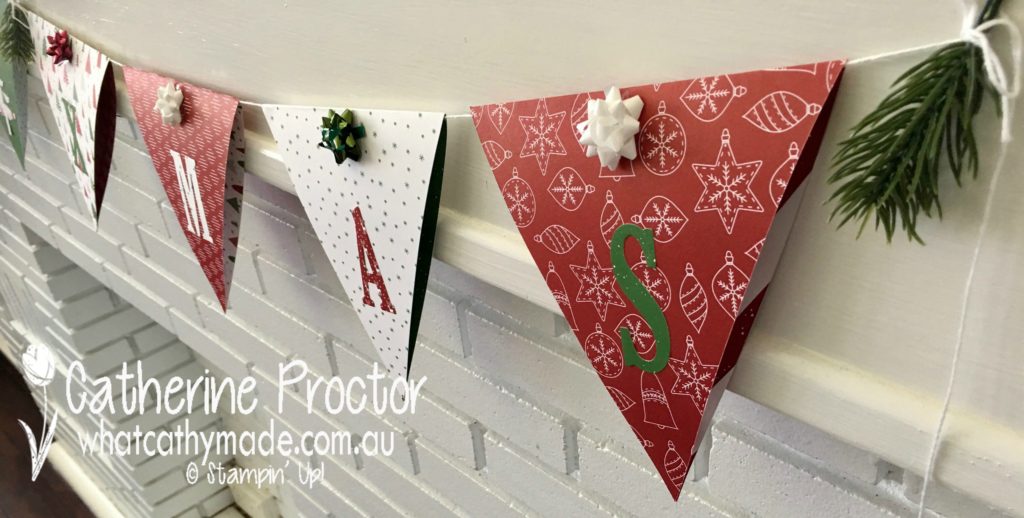 You could make this bunting any length you wanted…I made mine to fit my mantelpiece…and you could leave your paper flags plain or decorate them with other punched or die cut shapes or words, such as "Peace, joy, love" or "ho, ho, ho"…it's really up to you how you want to personalise your bunting.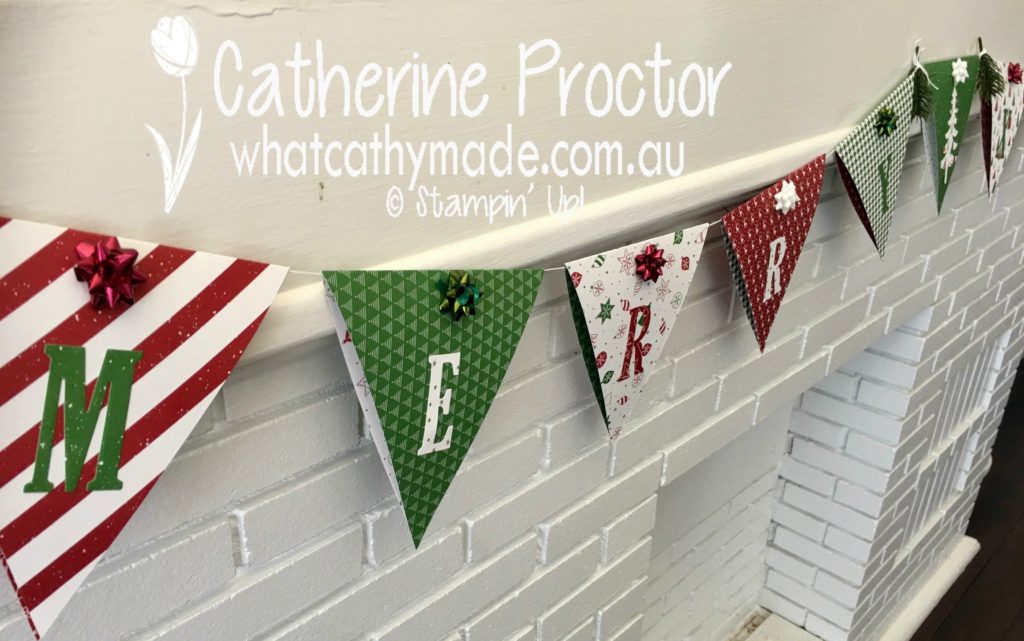 Now it's time to hop on over to our next participant, the very talented, Caroline Manwaring
SaveSave
SaveSave
SaveSave
SaveSave
SaveSave
SaveSave
SaveSave
SaveSave
SaveSave
SaveSave
SaveSave
SaveSave