I've been following the beautiful creations of the CASEing the Catty team for a while and I decided to finally join in this week for the CTC380 challenge, which is CASEing the cover of the August – December 2020 Mini Catalogue.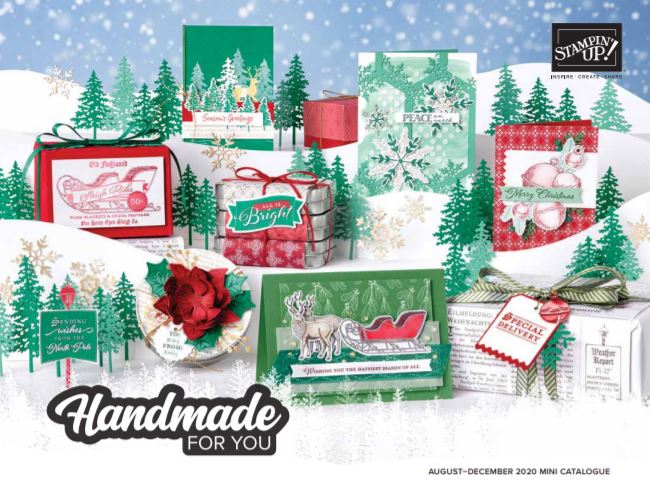 There are so many beautiful cards on this cover but in the end I decided to CASE the "Seasons Greetings" card which is on the top left of the cover. I just love that little deer standing proud in amongst the trees.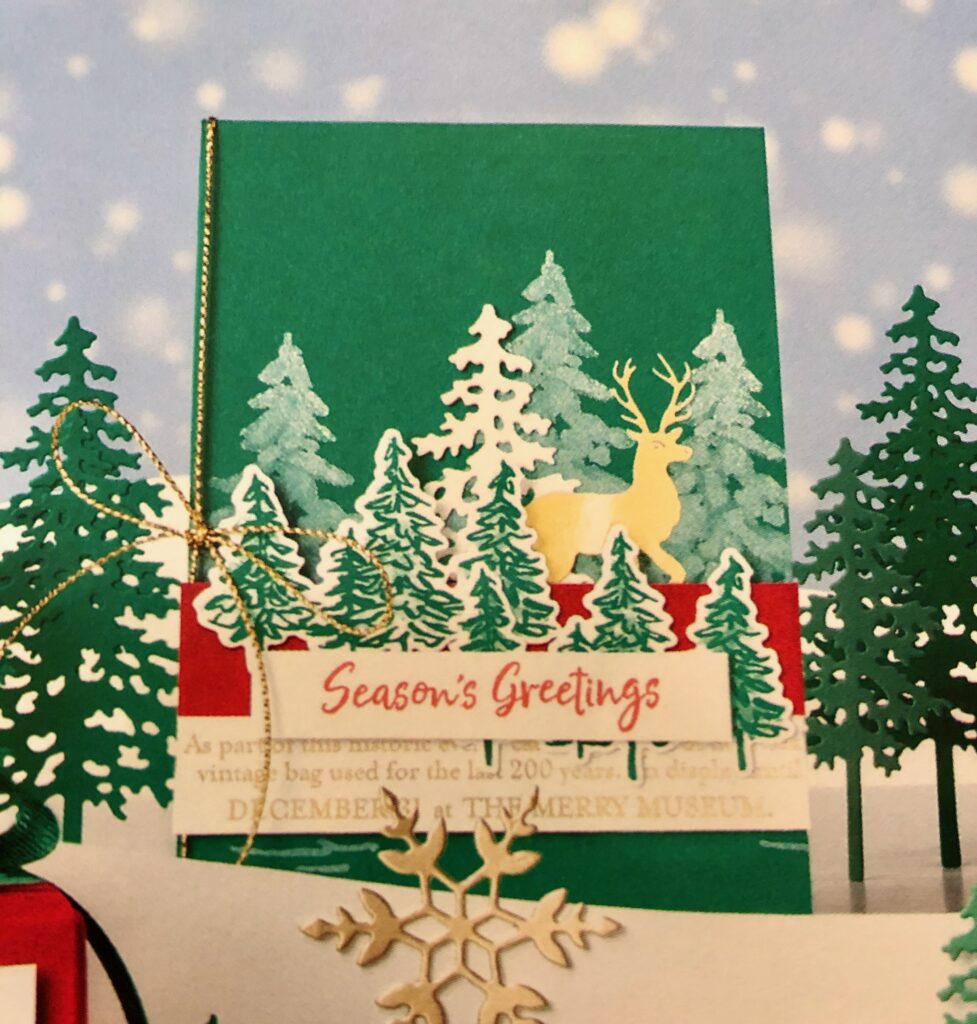 I don't have the "In the Pines" bundle yet so I used the Winter Woods and the Rooted in Nature stamp sets (with their matching dies) and the snow globe dies instead.
Slimline cards are all the rage ATM which is why I made my scene horizontal rather than the original vertical. I also switched out the gold for silver, which I personally prefer with Shaded Spruce.
These gorgeous new ribbons are both from the the August – December 2020 Mini Catalogue. The Shaded Spruce Argyle Satin ribbon comes in the "Wonder of the Season" Ribbon Combo pack and I've layered it on top of the Silver Metallic Mesh Ribbon.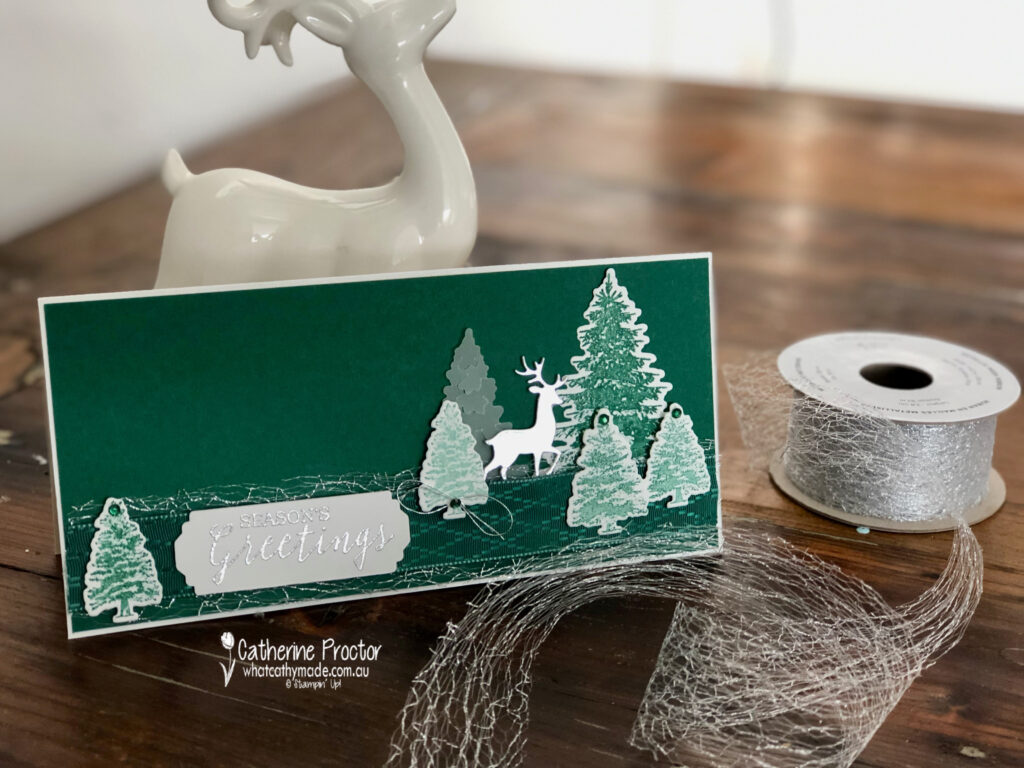 My deer is die cut from silver foil using the Snow Globe Scenes dies.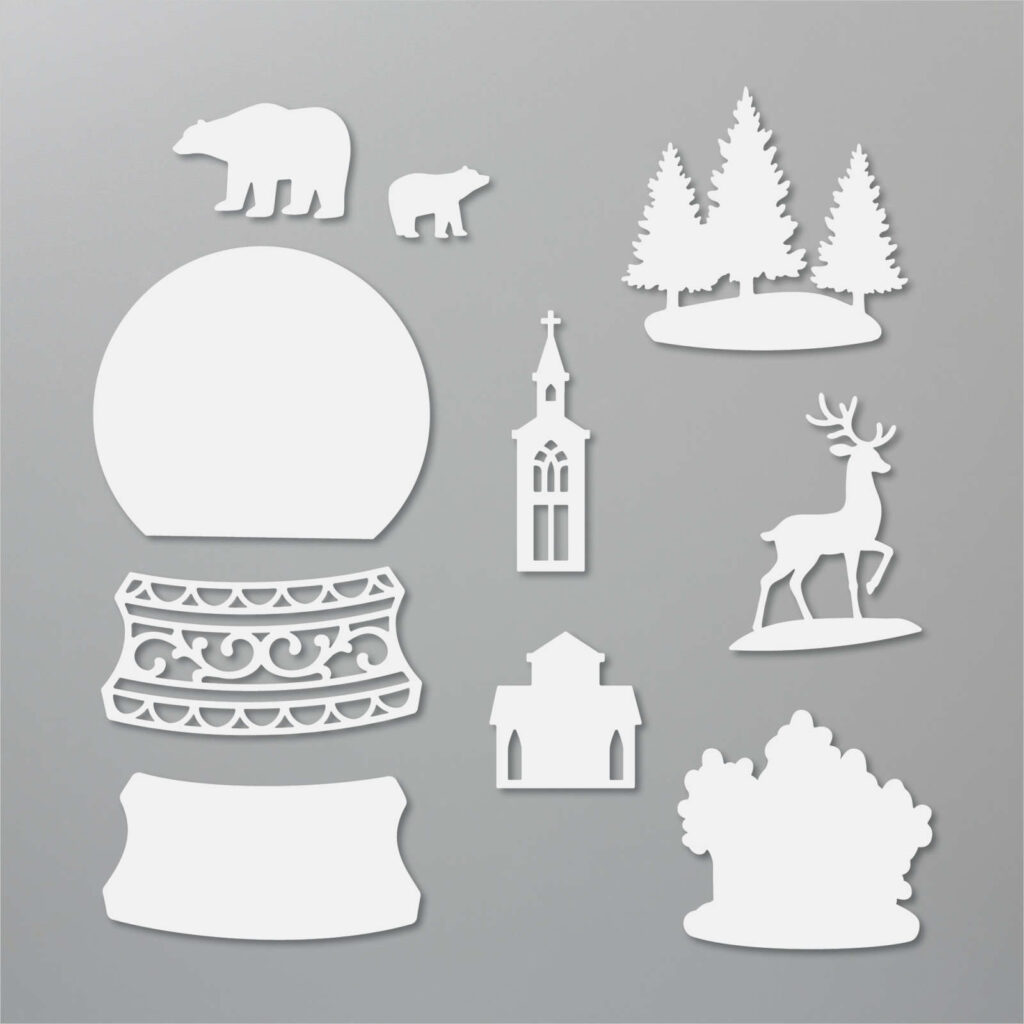 And the "Season's Greetings" sentiment is from the coordinating Still Scenes stamp set.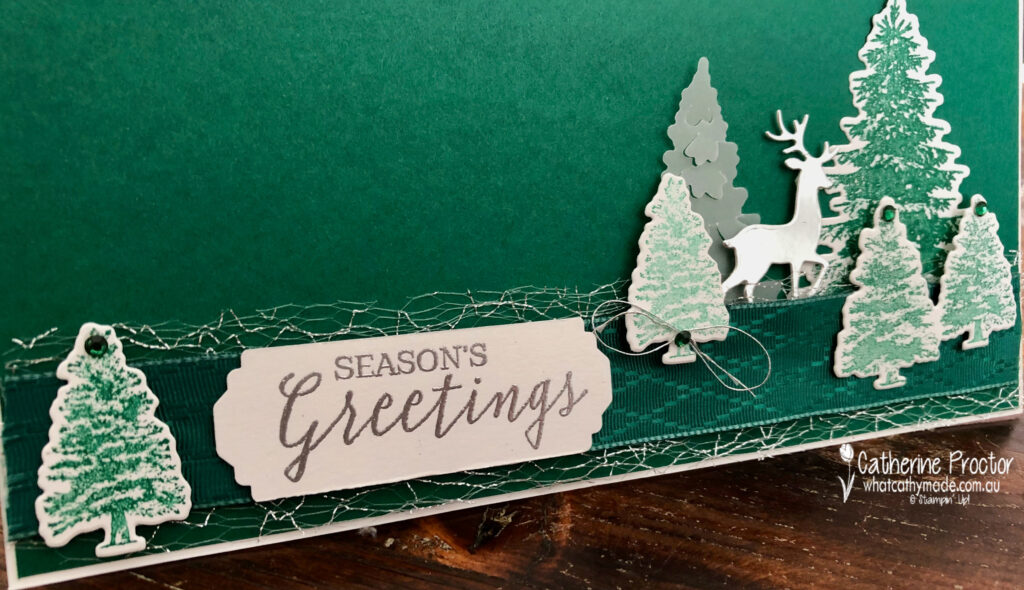 To purchase any of the products featured in today's post, simply click on the product links below.
Product List
If you'd like me to post you your very own copy of the the August – December 2020 Mini Catalogue, the 2020-21 Stampin Up! Annual Catalogue, the 2020-21 Beginners Brochure, or to simply find out about more about Stampin' Up! contact me.
In the meantime, wherever you are in the world, stay safe, stay calm…and keep on crafting xxx