Tonight the Art with Heart team girls are sharing some creative projects by adding texture with embossing. Embossing can add a lovely dimension, and with our wonderful Stampin' Up! products, we can create many different looks. These include heat embossing using embossing powder, dry embossing using our textured folders or by adding embossing paste!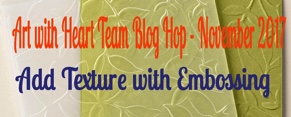 When it comes to embossing I have a confession to make…I regularly heat emboss my cards but I almost never use my embossing folders! Don't get me wrong, I really adore embossed paper, I guess it's more because of the way I design my cards. I usually begin with a stamp set, coloured card stock or Designer Series Paper as my starting point and I simply forget about embossing my cards.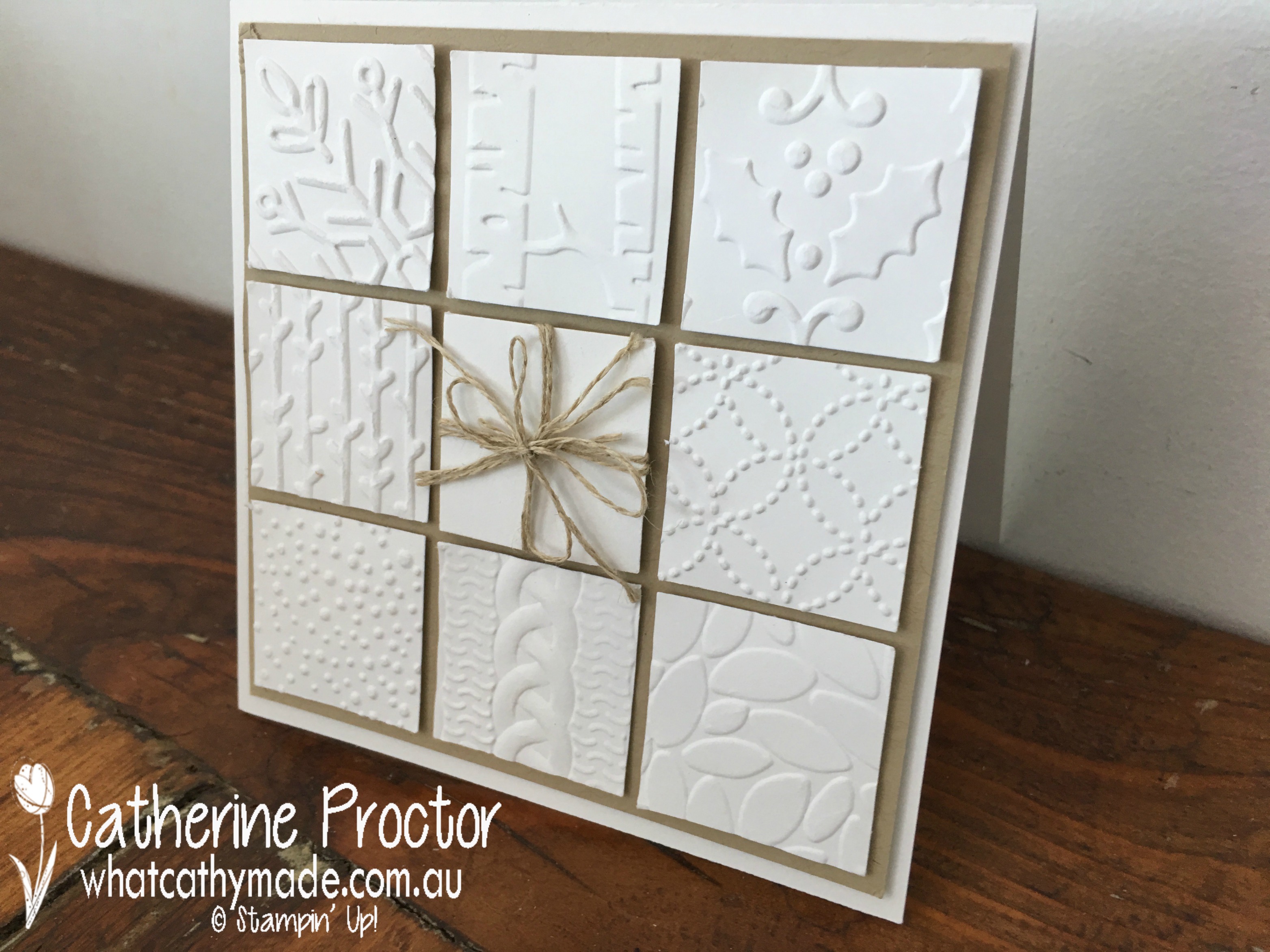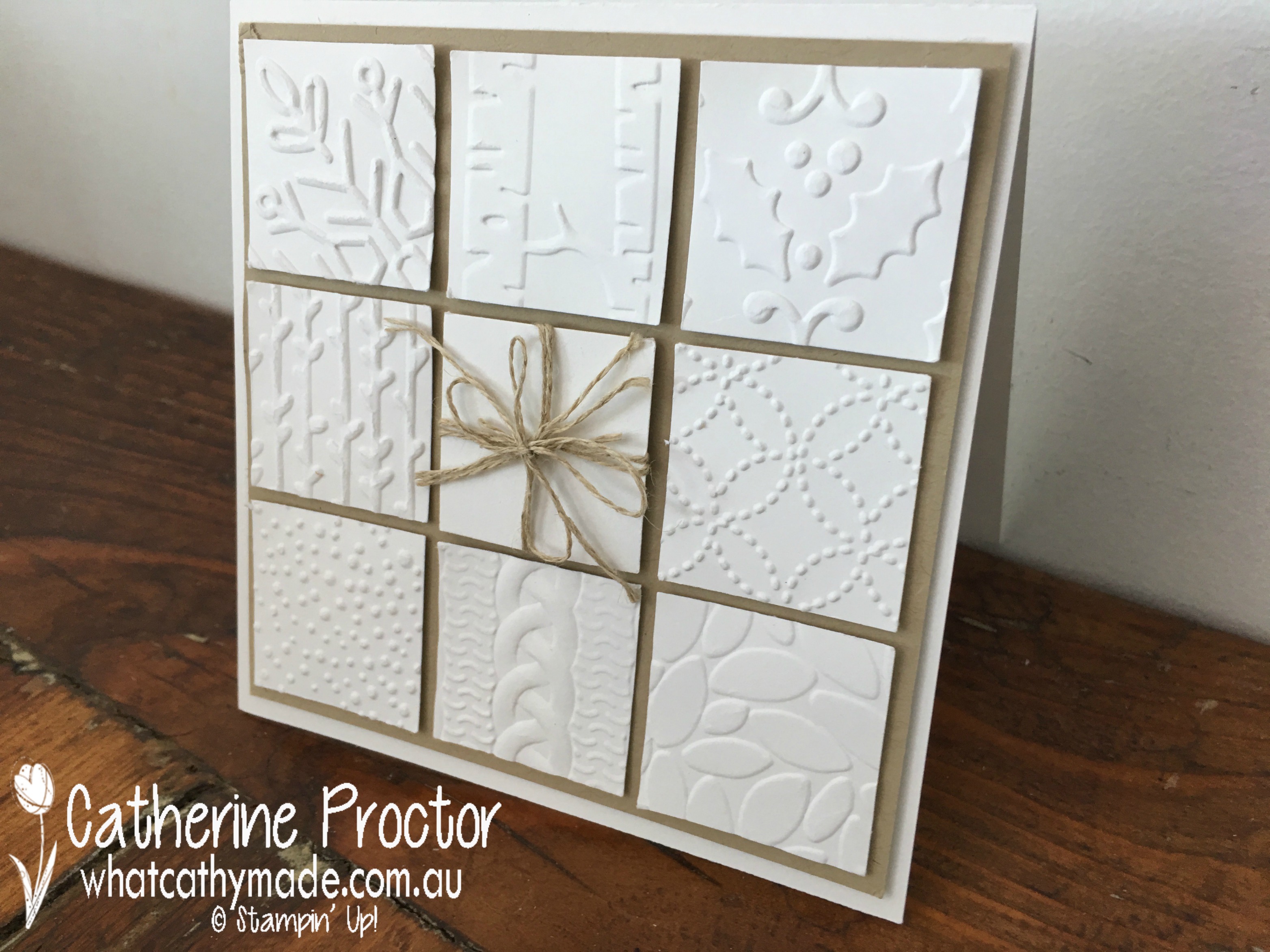 So for this blog hop I decided it was time to really challenge my self and make a card that had no heat embossing, stamping or designer series paper…a card that really showcased the beautiful texture of the Stampin' Up! embossing folders. And what better way to show case as many embossing folders as possible than a sampler card!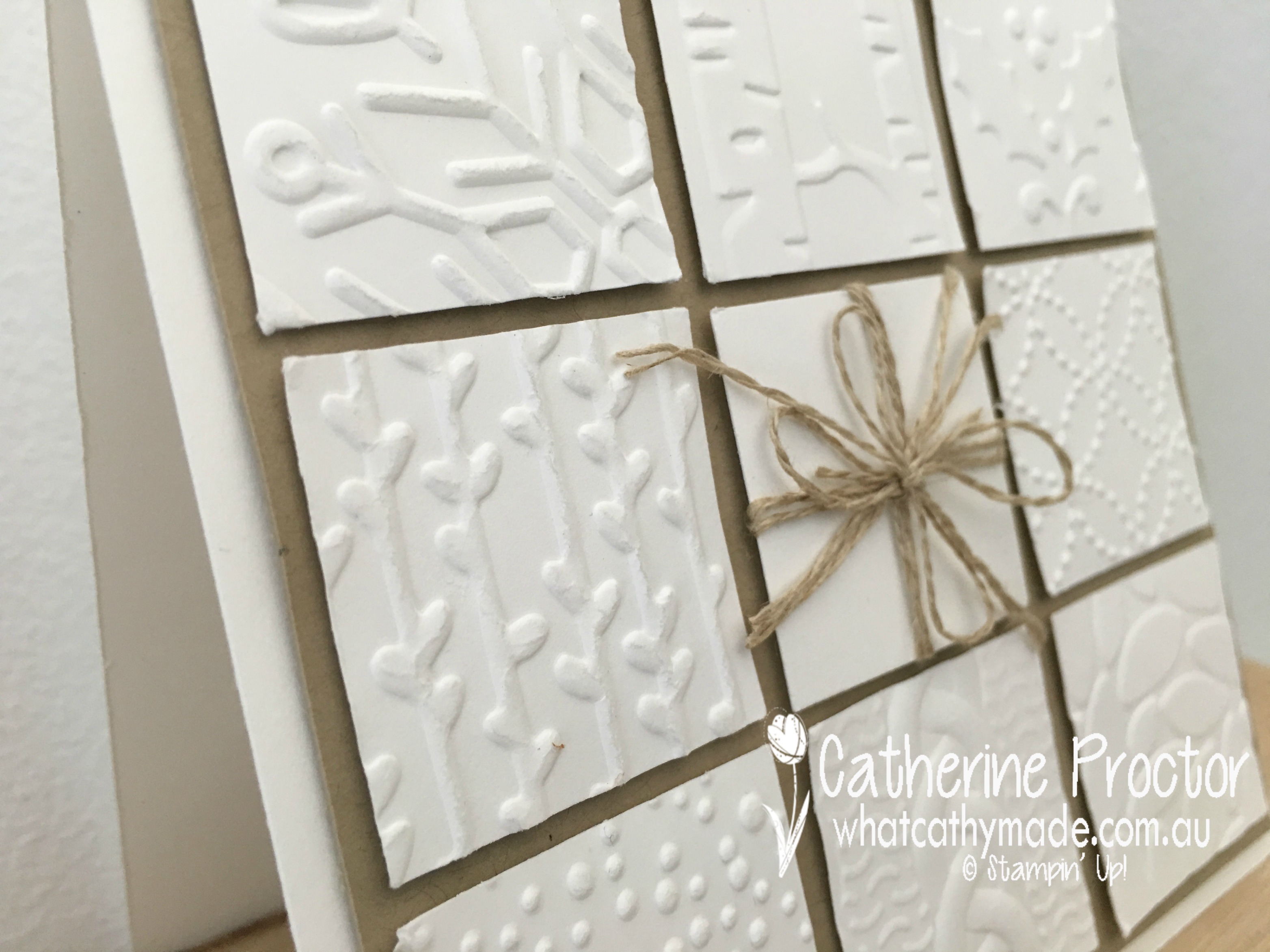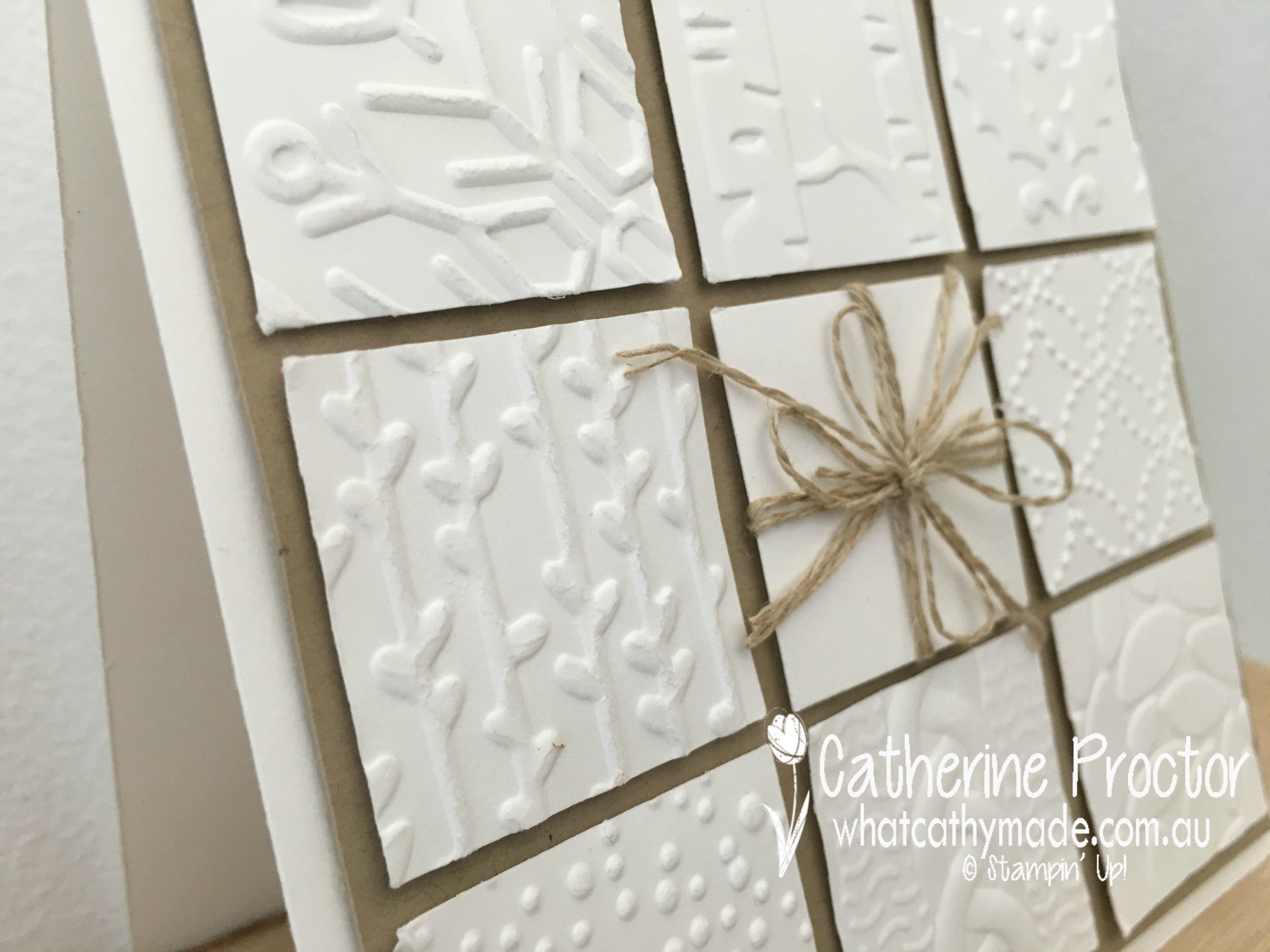 This sample card features 8 embossing folders…one of which is a sneak preview from the forthcoming Occasions catalogue. Can you guess which one it is? If you look to the middle lefthand side of the card you'll see it. It's such a gorgeous pattern and it comes in a twin pack, called Petal Pair Textured embossing folder. Here's a larger sneak peek of this stunning pair!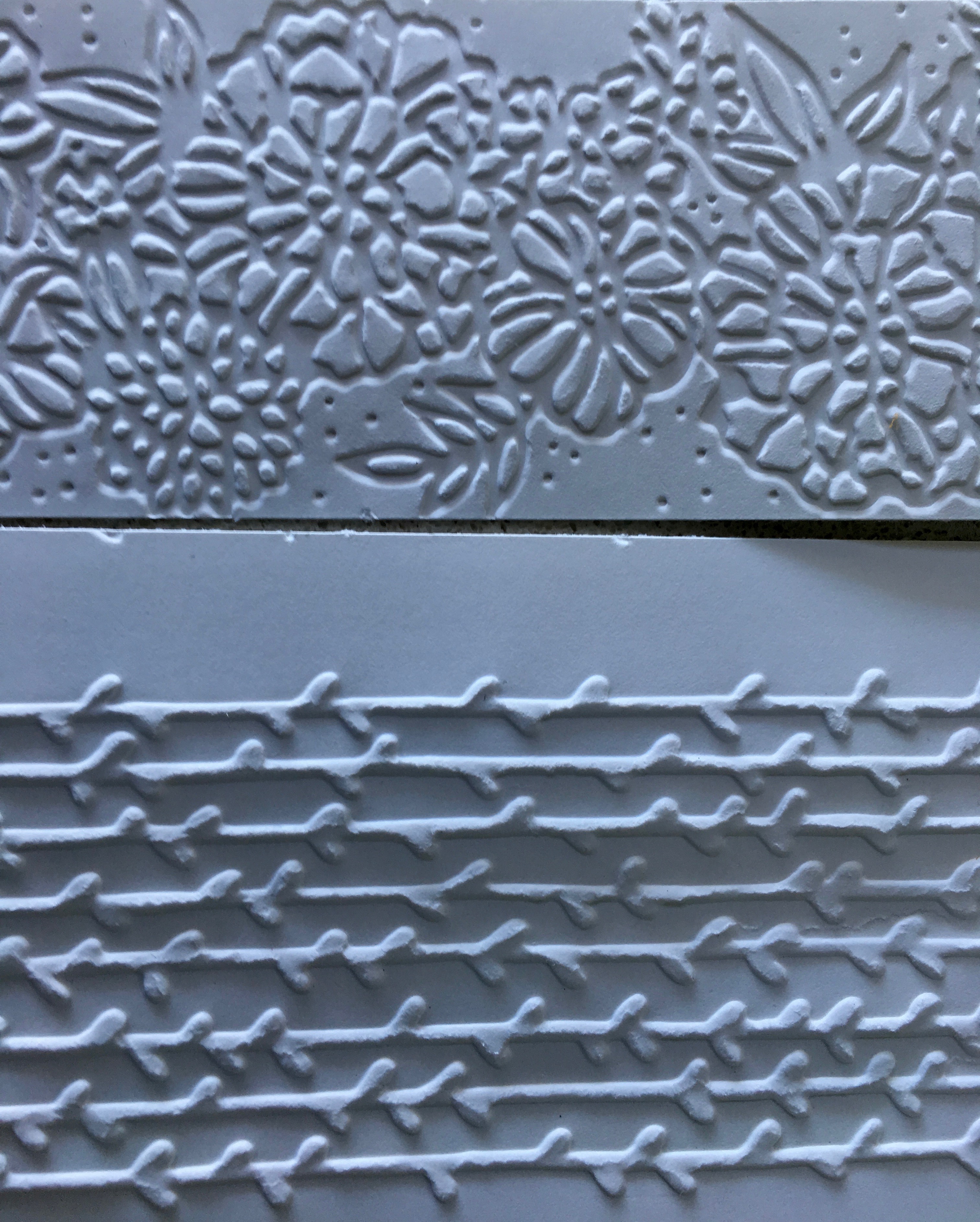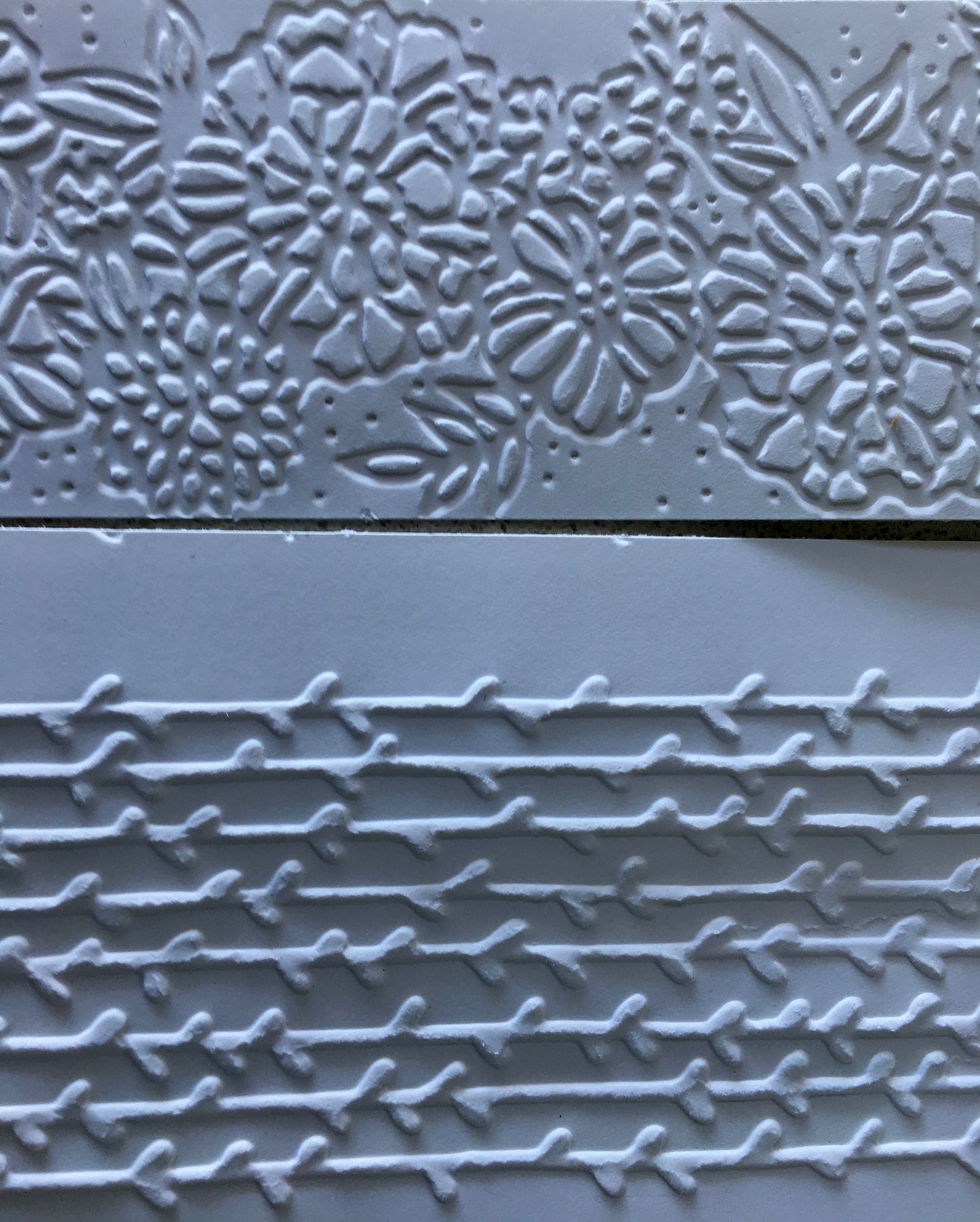 The complete list of embossing folders are as follows, clockwise from the top left of the card: Winter Wonder; Woodland; Holly; Quilt Top; Petal Burst; Cable Knit; Softly Falling; and the new Petal Pair.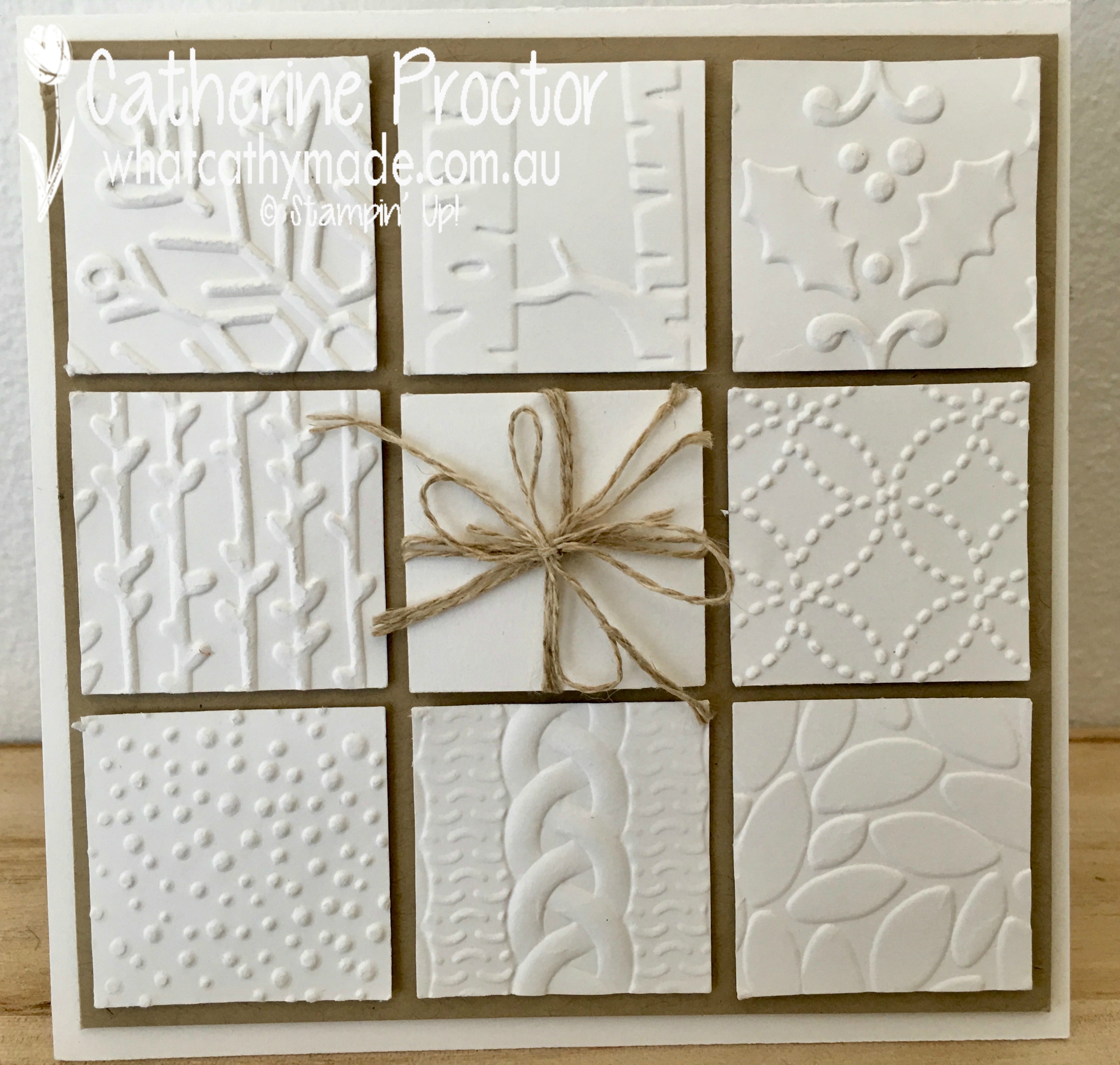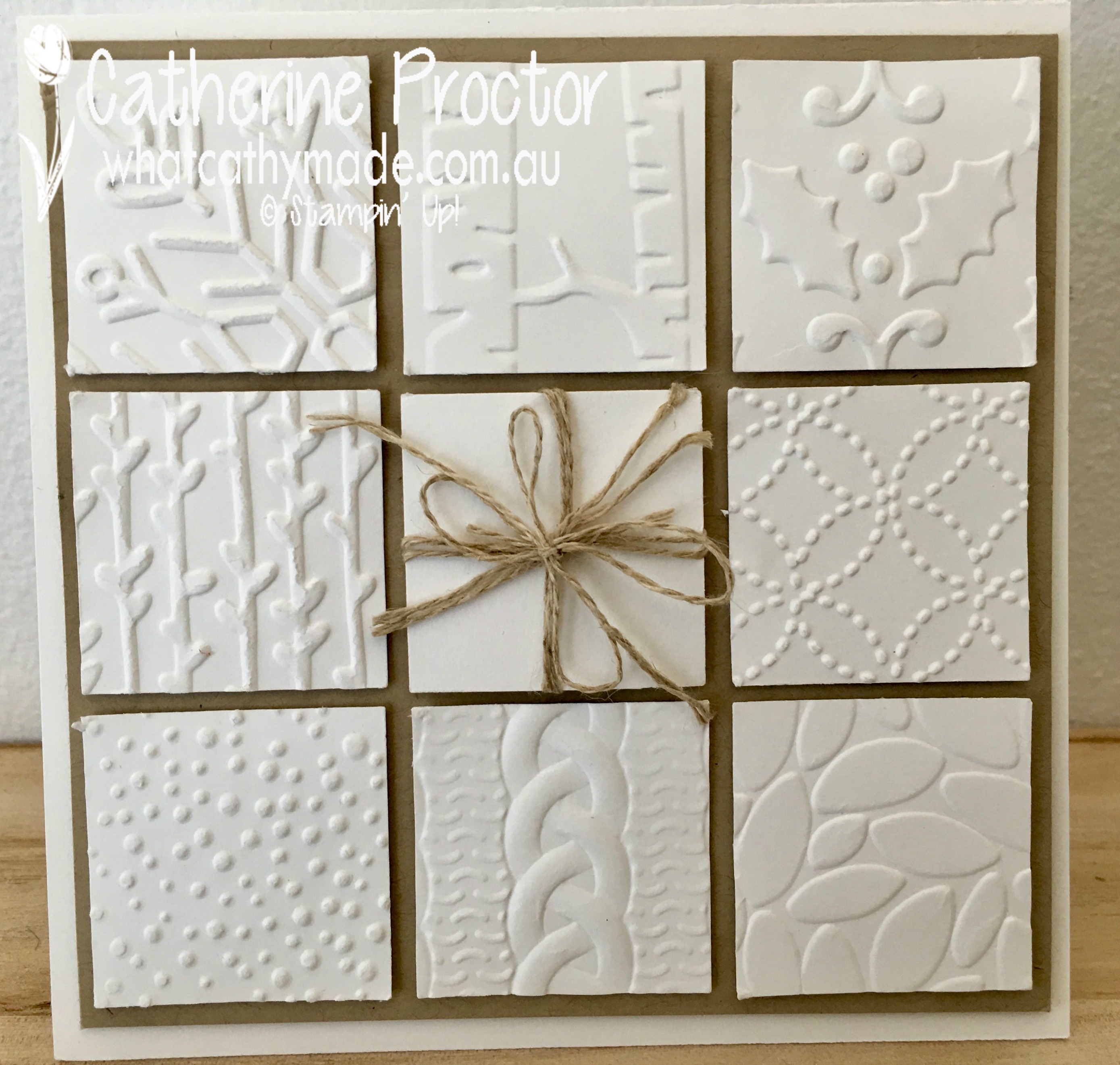 This is such a quick and versatile card design because it works with any coloured card stock; it's fast to mass produce; and you can quickly and easily cut out the squares of embossed card stock with your trimmer, square framelits, or even a square punch, And this design can be used for any occasion, and for either male or female cards.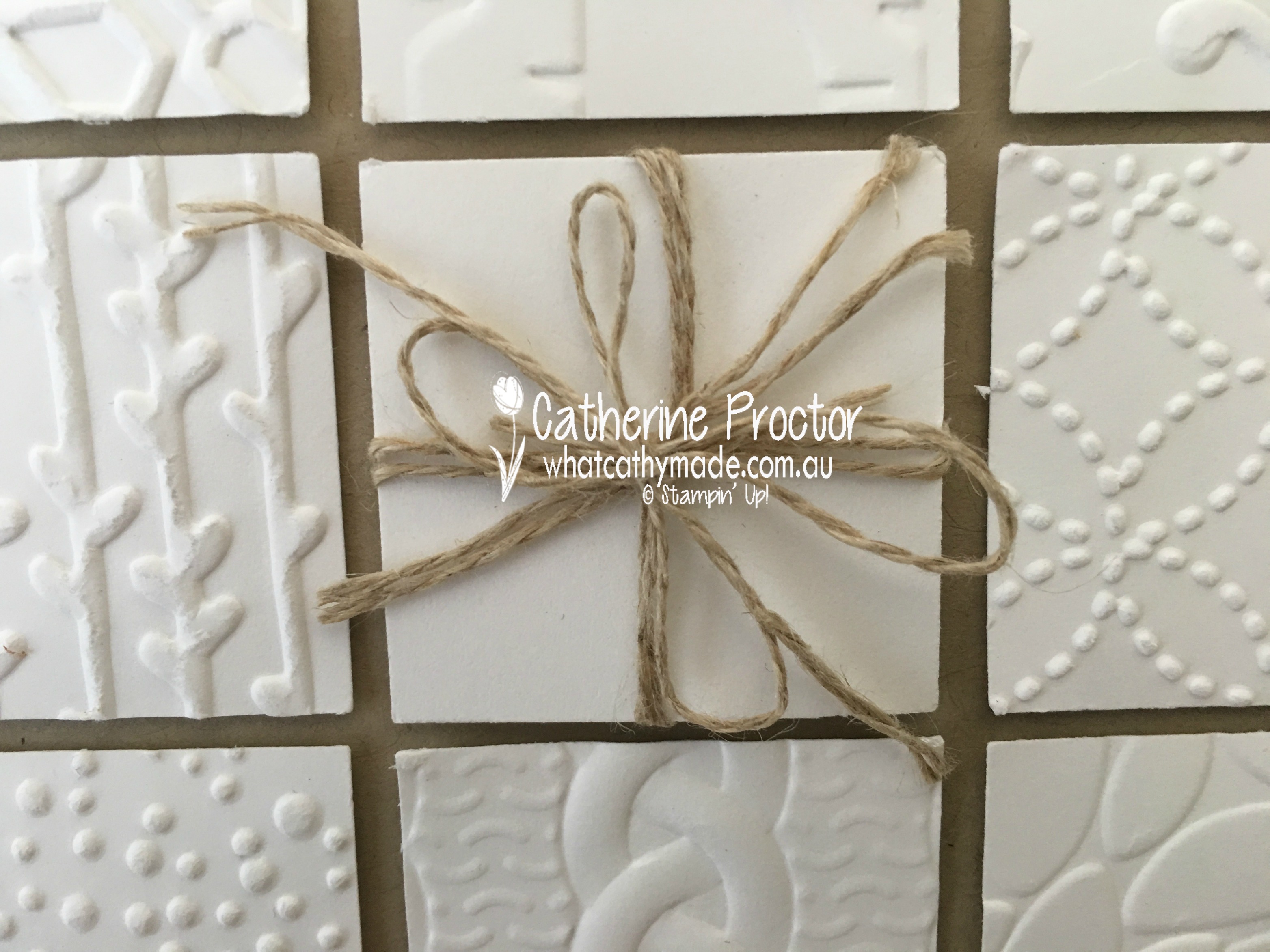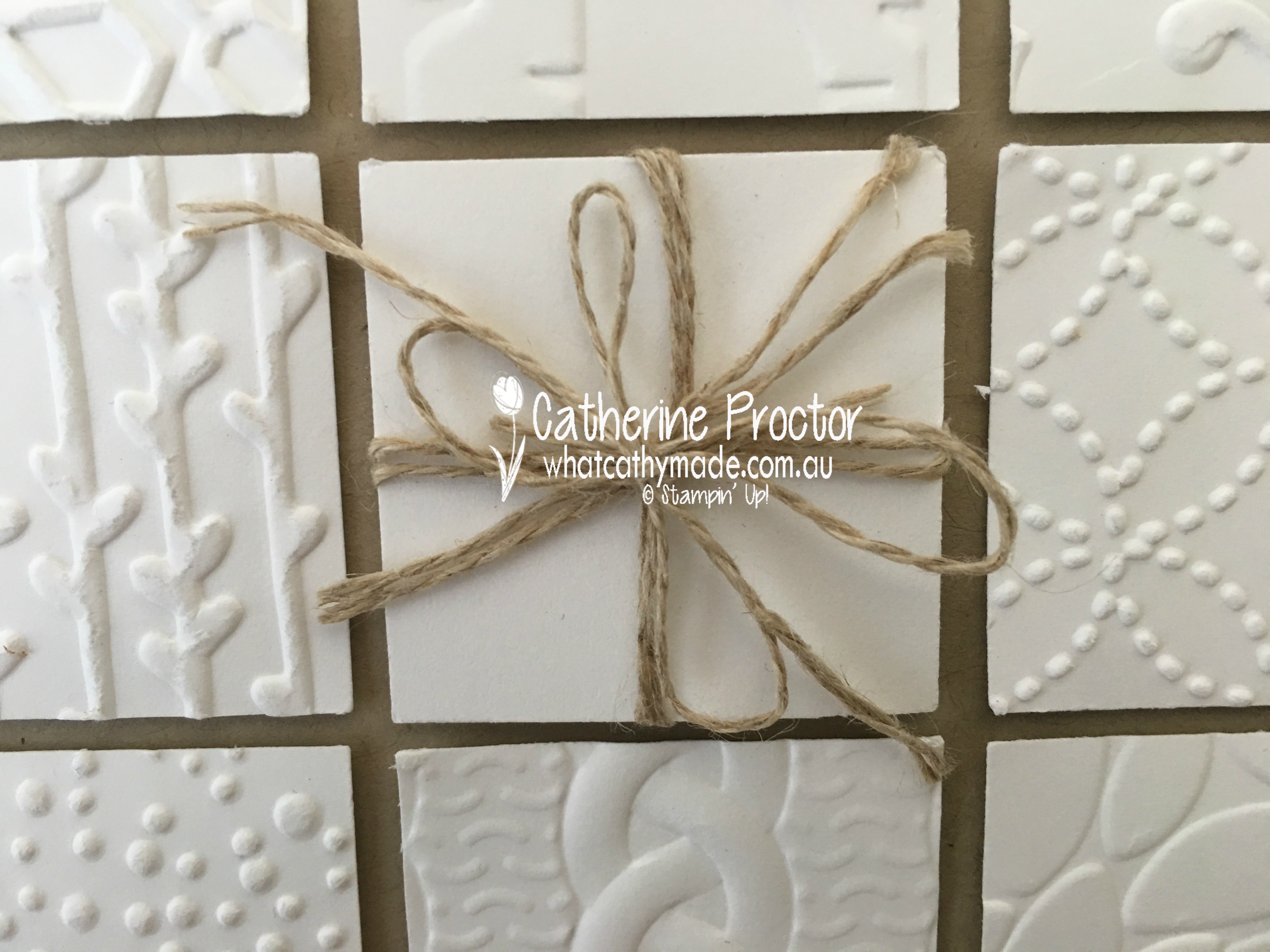 If you would like to add a sentiment to the front of the card simply replace the middle square with your sentiment of choice stamped onto any shape card stock. Here I've used 2 of the stitched frame lit ovals and heat embossed the sentiment with the gorgeous copper embossing powder.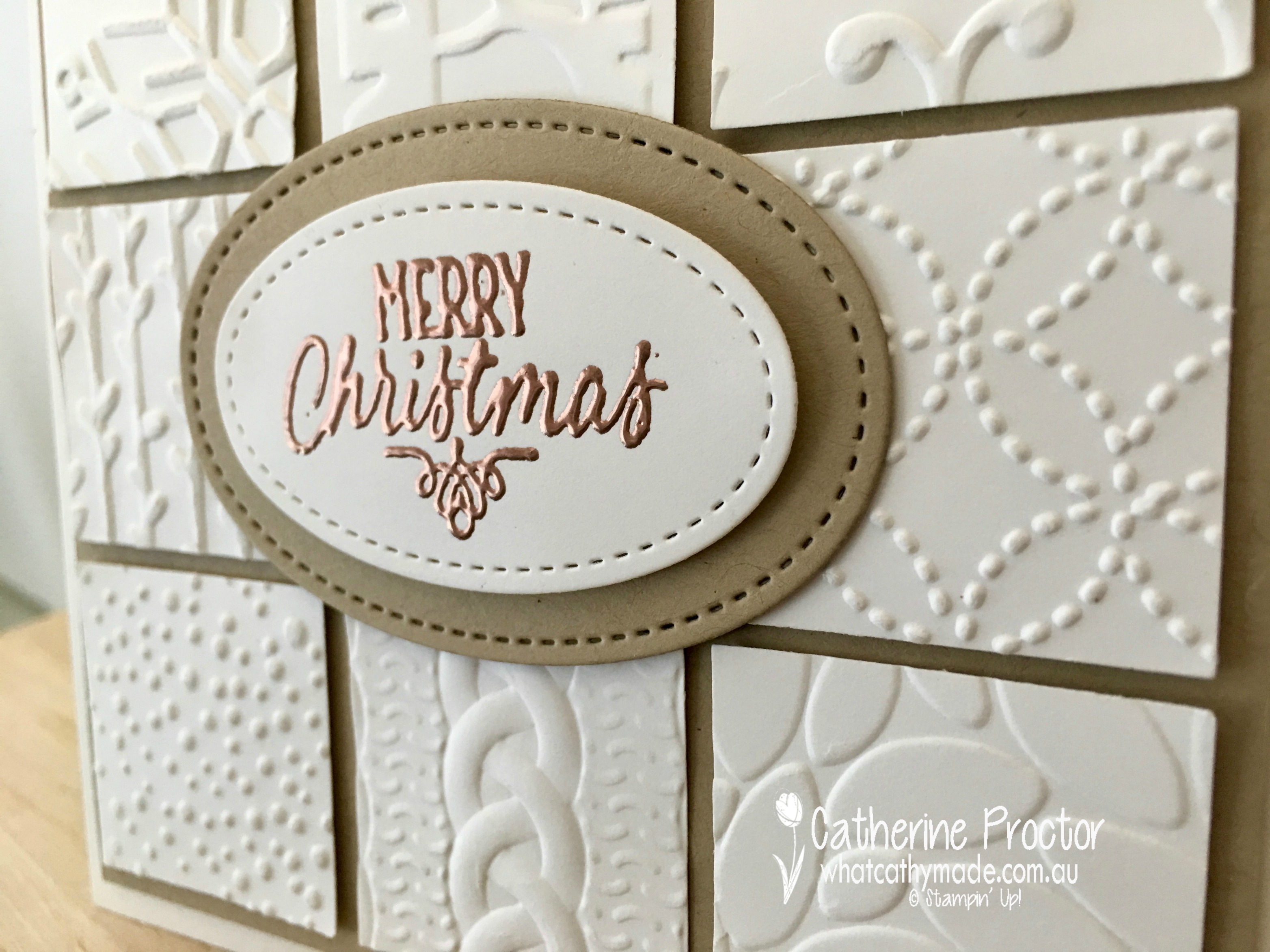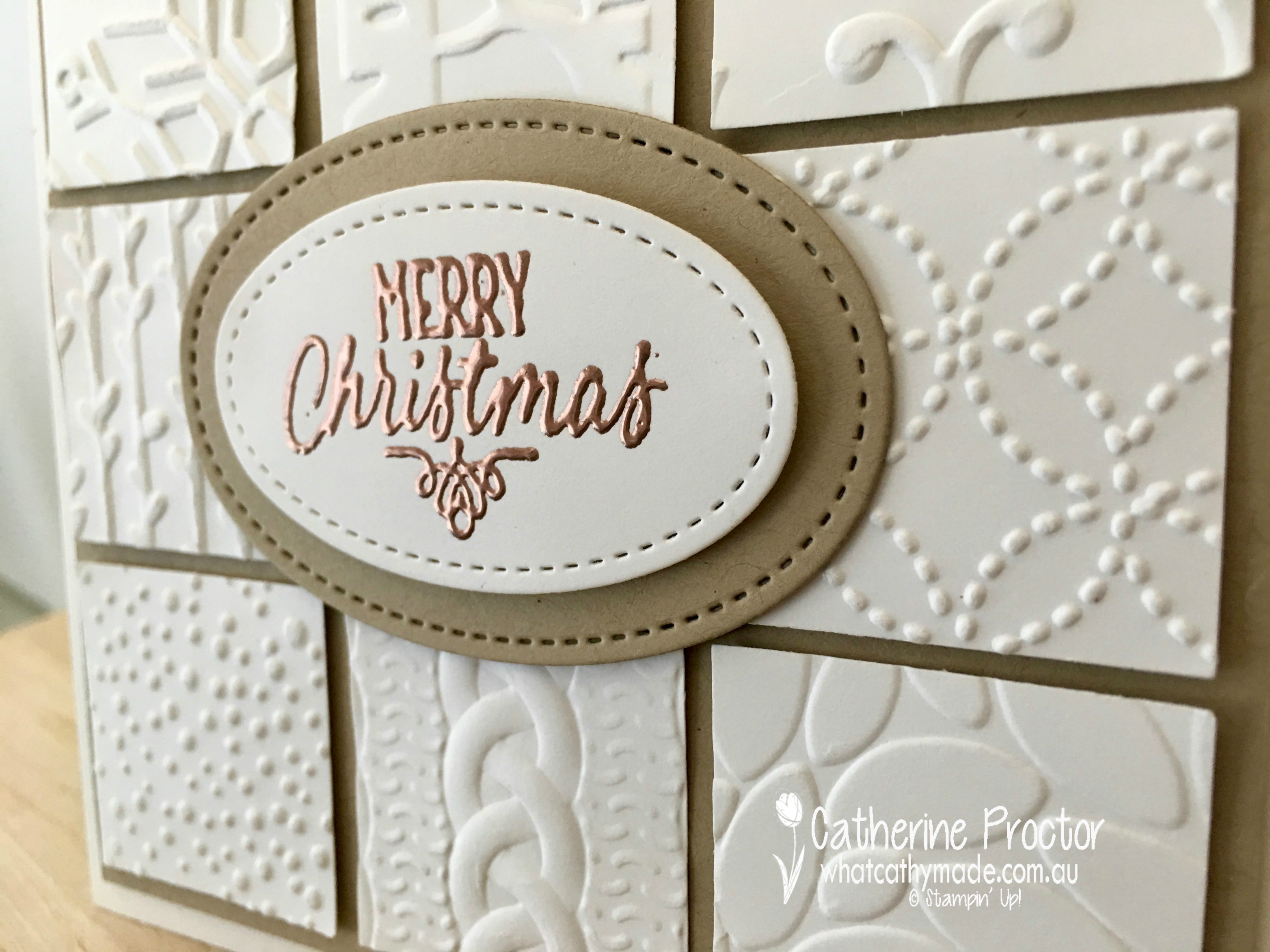 Which version of my embossed sampler card do you like best? I actually can't chose and I'm planning on a mass production this weekend to stock up my card supplies as I have a lot of birthday and Christmas cards to send out in November and December!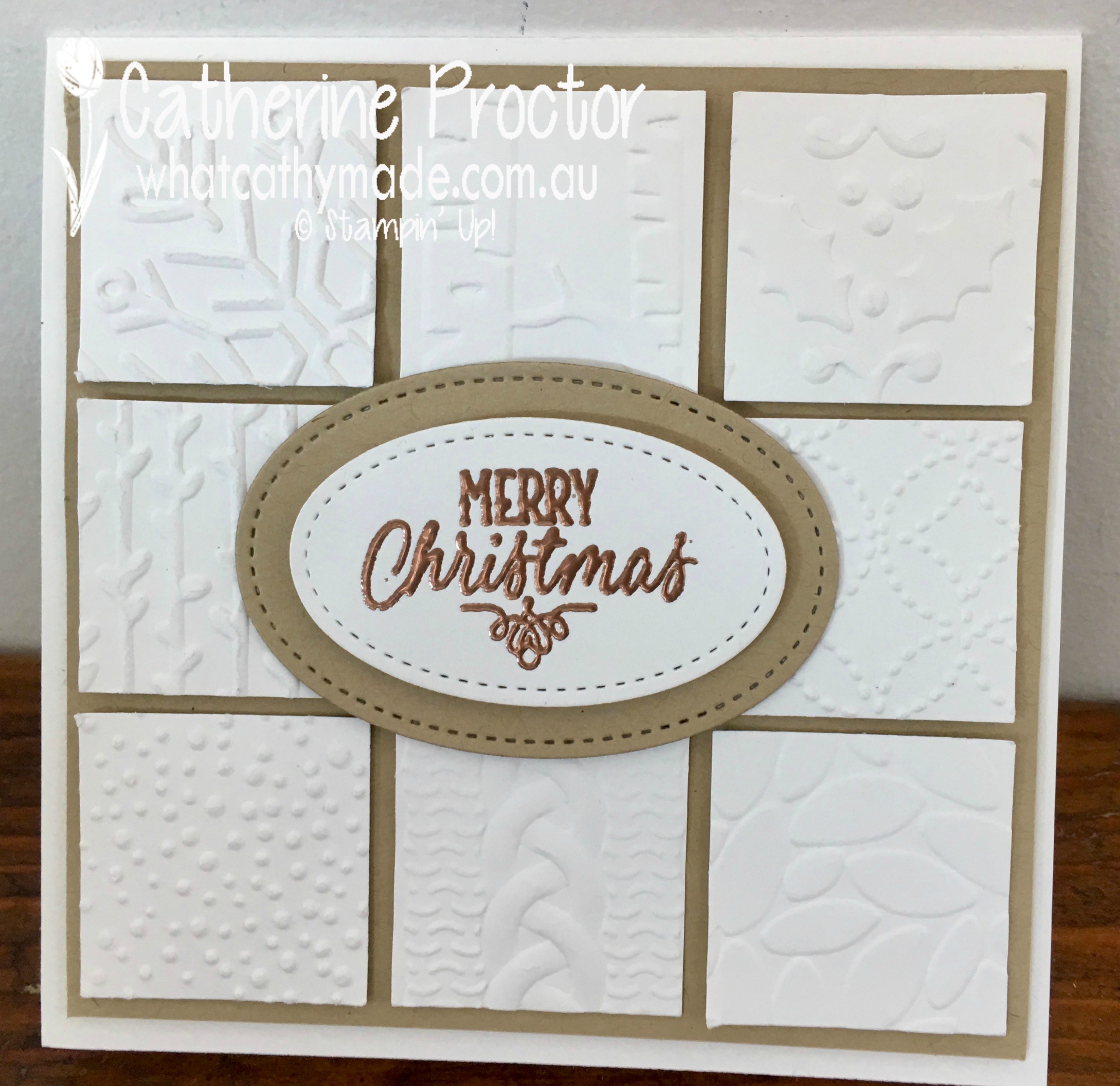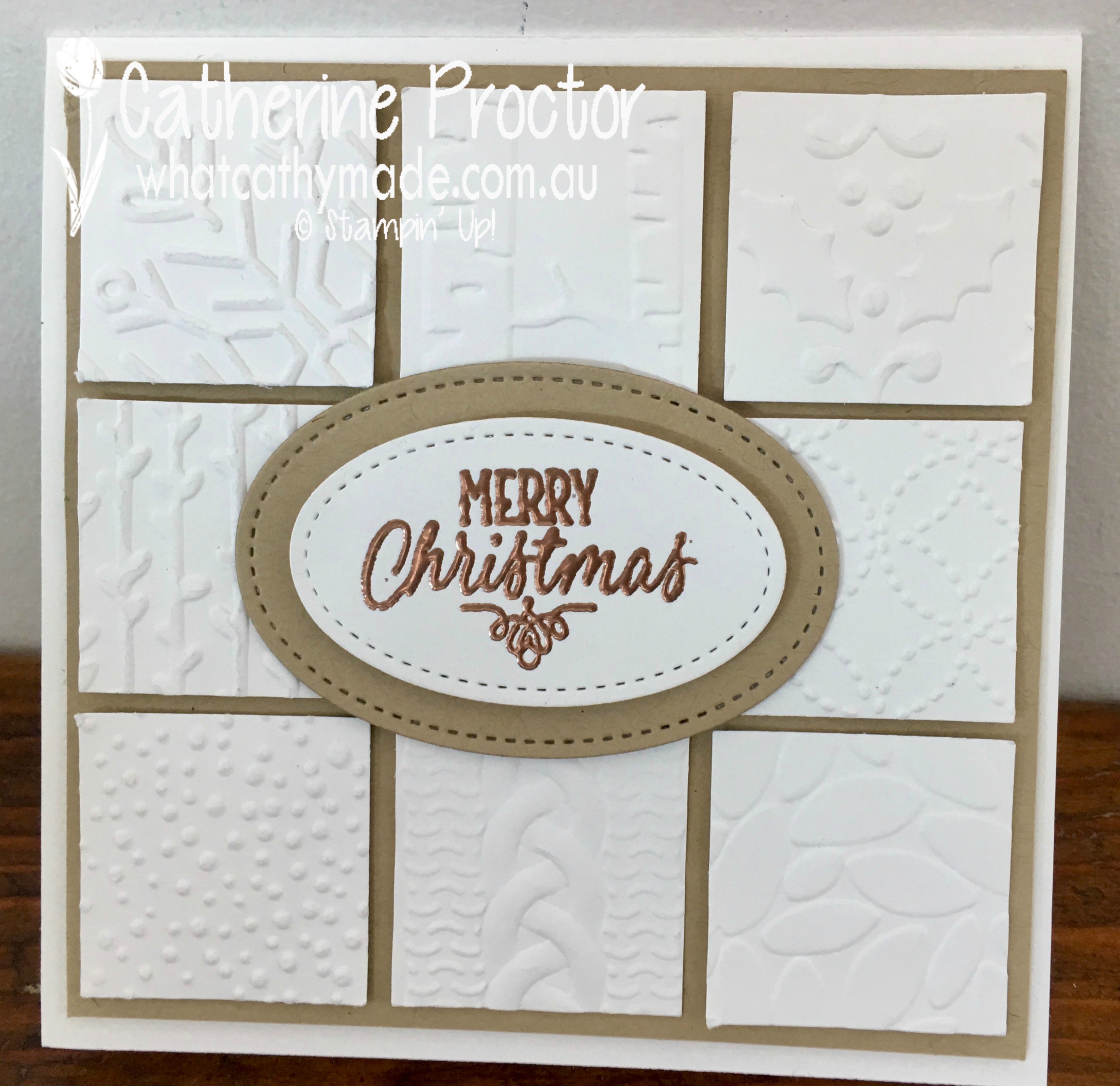 Now it's time to hop on over to our next participant, the very talented, Caroline Manwaring.
SaveSave
SaveSave