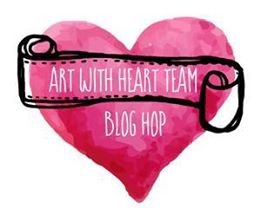 Today some of the Art with Heart Stampin' Up! team girls have created some amazing Christmas projects to inspire you with the theme, It's beginning to look a lot like Christmas! We have tags,  gift bags, teacher gift ideas, decorations and many more fun projects to create this holiday season.
You've arrived at my blog from Kathryn Mangelsdorf (there's a list of all the participants at the end of this post in case you missed any).
Blogs are full circles, so you can start hopping here and then follow the link at the end of each post to go to the next one.
'Easy Peasy' Washi Tape Advent Calendar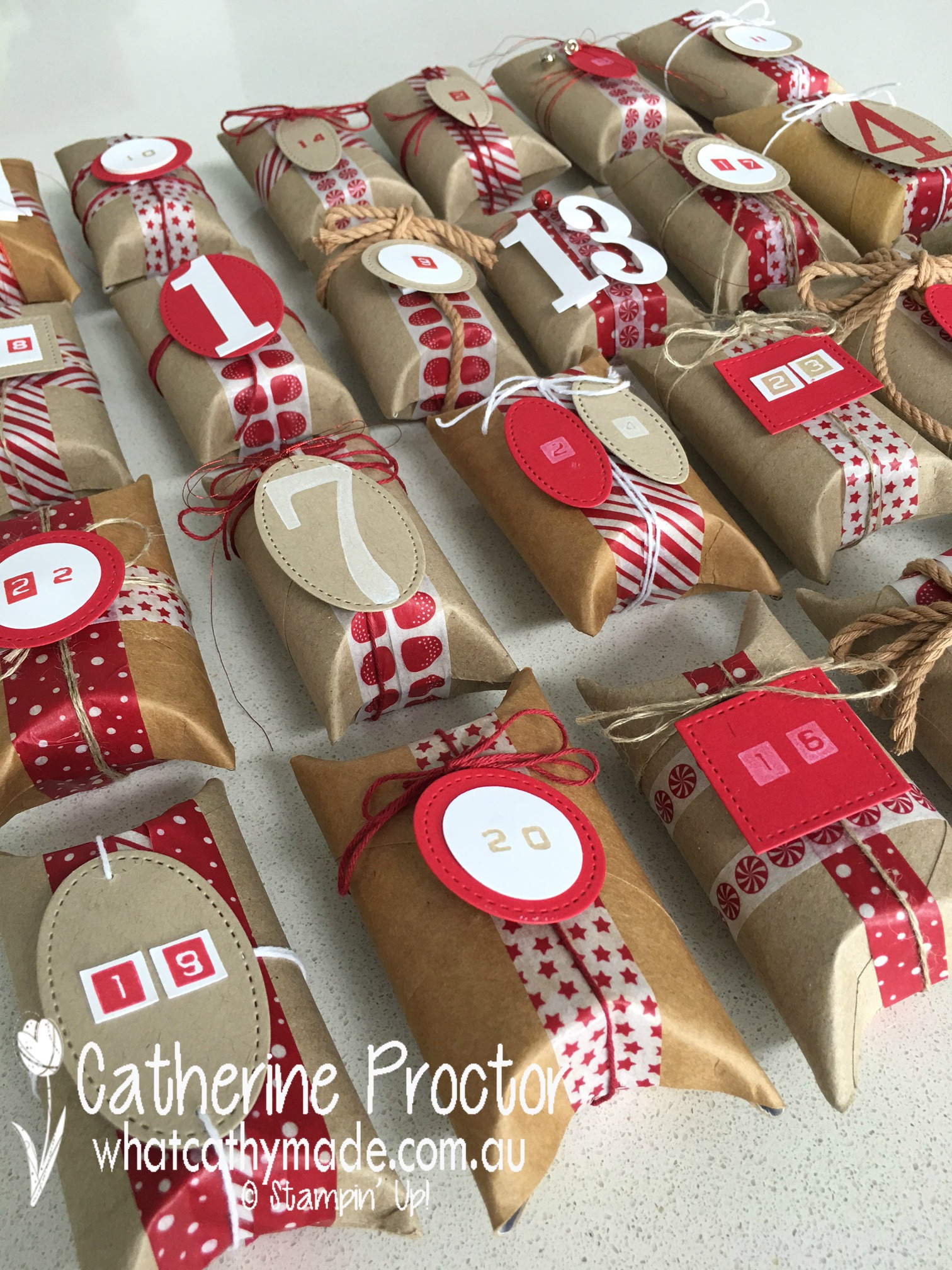 I don't know about you, but I've always loved advent calendars.
There's something quite magical and childlike about counting down the days to Christmas, and let's be honest…is there any child who doesn't love starting each day in December with a little sweet, a tiny toy or a coin?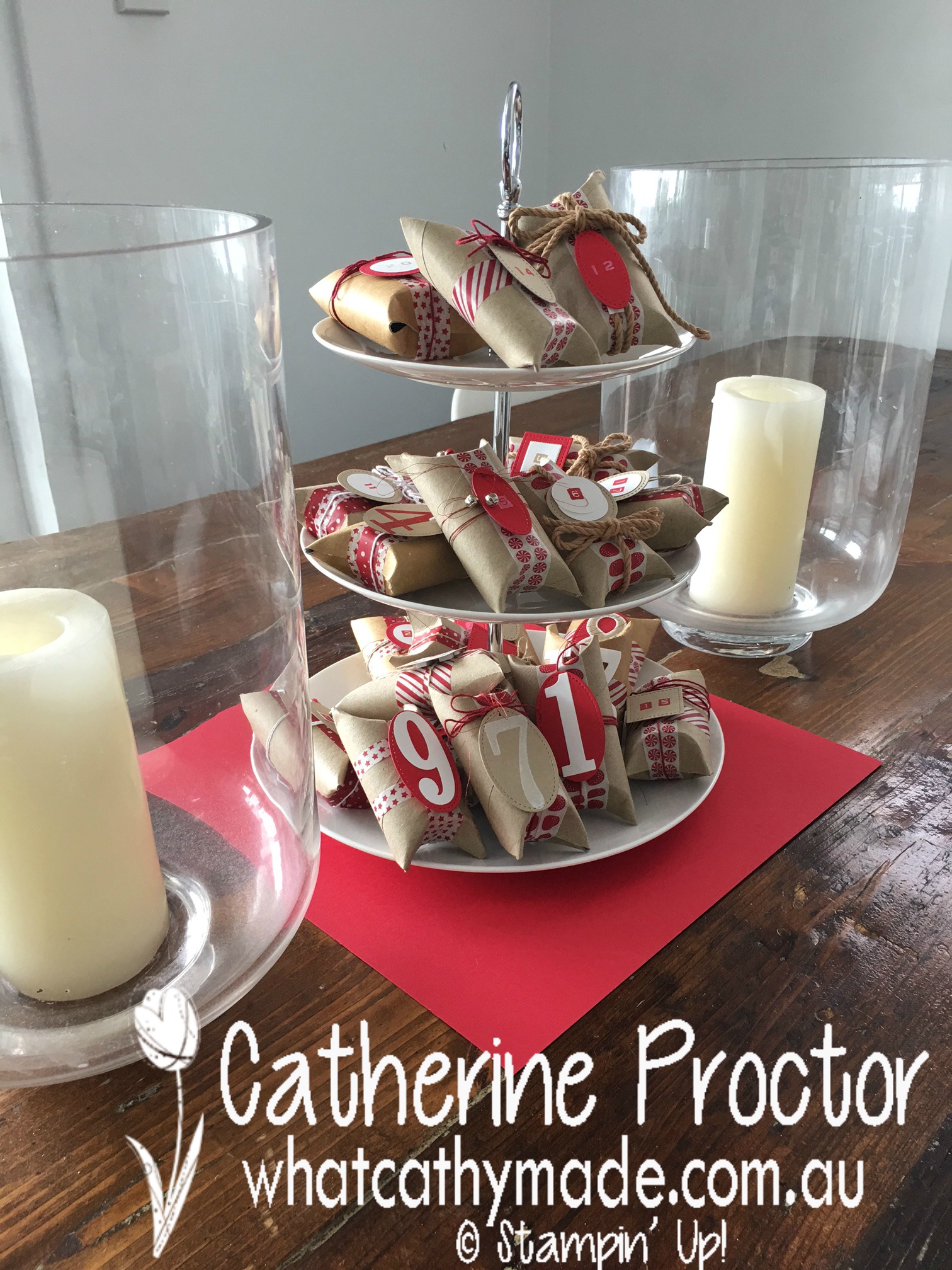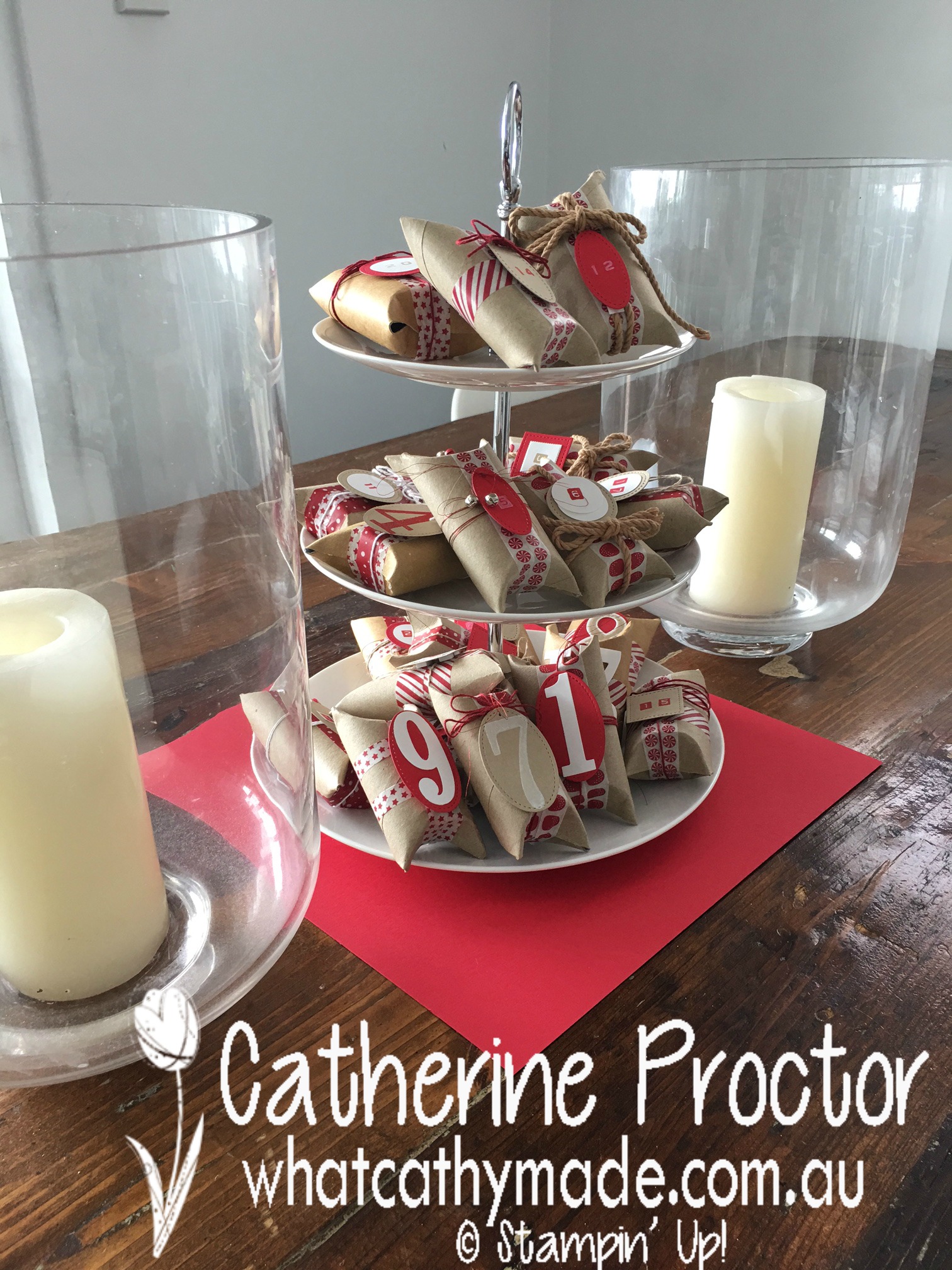 Personally, I've never liked commercial advent calendars that feature a cartoon superhero character and contain cheap, nasty chocolate. I mean if you're going to indulge, you may as well eat the good stuff!
It's so much nicer to make your own advent calendar because you can co-ordinate the colours you use to your Christmas theme or house décor…and you have the freedom to fill your calendar with whatever you want. And it's also a lovely way to create your own family Christmas tradition.
When my children were little they'd get a 50 cent coin in their calendar every day, along with a small sweet or candy cane. Then on Christmas Eve they would use half their coins to buy a present for their brother and the other half would be donated to the charity buckets when we went to look at Christmas lights.
This lovely family Christmas tradition came about from my homemade advent calendar.
Make this calendar as a surprise for your kids or make it together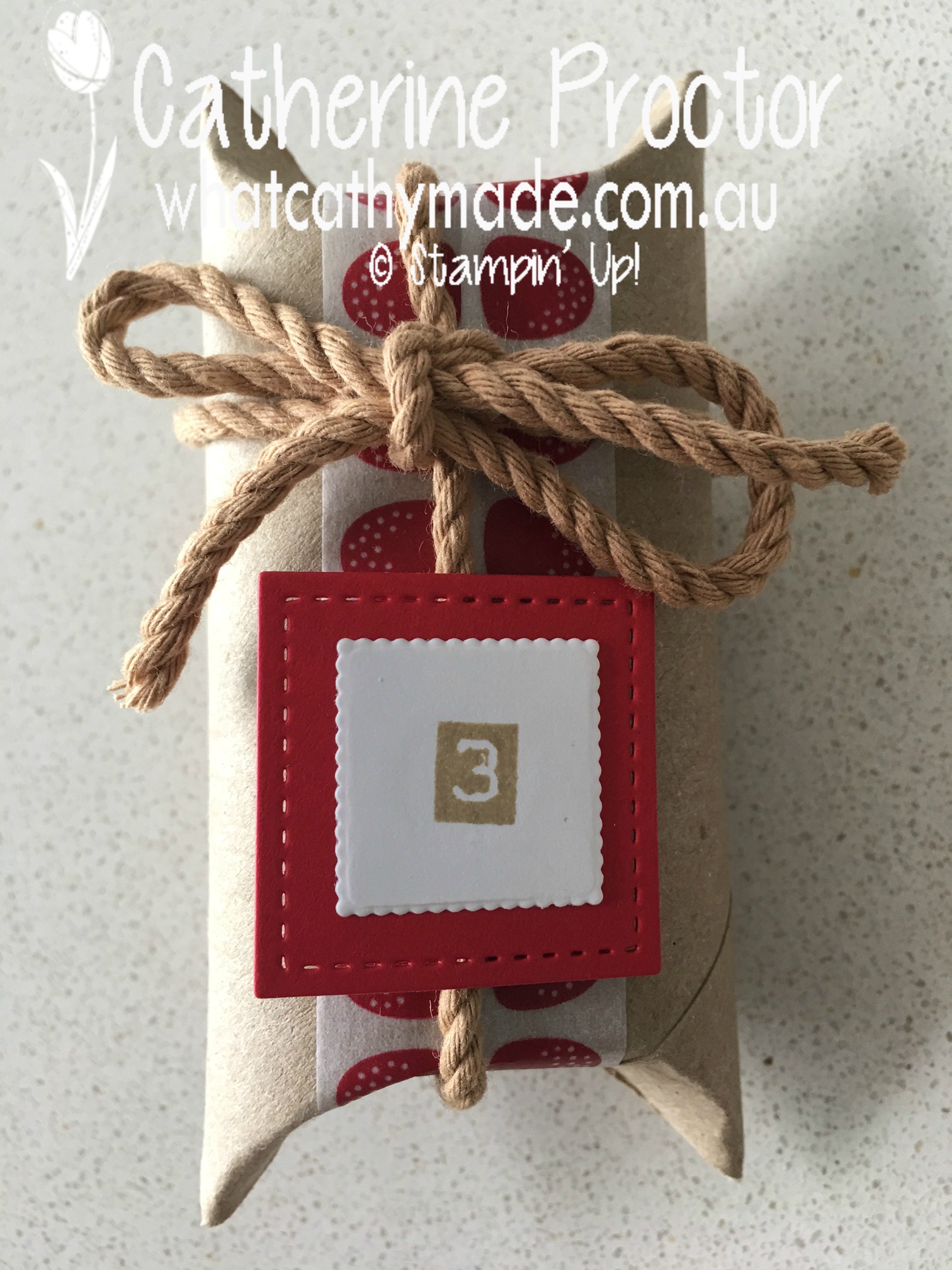 …it's super easy to make and you can adapt the design to use the craft materials you have
…it's reusable, year after year, because washi tape can repositioned multiple times, so once you've opened the boxes you can refill and reseal them again the following year
…it's an upcycling project that re-purposes an item item every home has…old toilet paper rolls
…its design is flexible, you can display your calendar so many different ways
…it's super cute and really fun to make!
Here's what you'll need
24 old toilet paper rolls (if you want to display your calendar as 5 rows of 5 boxes you will need to make an extra box and number it 25 to be opened on Christmas morning)
Washi tape of your choice
Matching cardstock
Number stamps
Punches or die cutting machine and dies
Scissors
Glue
Embellishments, such as twine, ribbon, etc
Begin by turning your toilet paper rolls into curvy boxes to hold your advent surprises. Press one end down with your thumb to the halfway point and do it with the facing side. Repeat with the other end and do this for all 24 (or 25) rolls.
At this stage you can fill your calendar with whatever you want: coins, lollies, tiny toys, craft projects, candy canes or even Christmas tree decorations.
Once your boxes are filled the fun really begins. I've wrapped mine with five gorgeous rolls of Candy Cane Lane Washi Tape, which all co-ordinate together.
Wrapping the boxes with washi tape is super easy to do.
No glue needed as the washi tape is self-adhesive.
No scissors required, you simply tear the washi tape
No problem if you make a mistake—just peel it back and reposition it!
The final countdown!
Once I'd wrapped all my boxes in Candy Cane Lane washi tape I then made a variety of numbers from 1-24, using the Large Letter Framelits Dies (these are on sale @ 20% off, $43.20, from 21-28 November!), the matching Number of Years Stamp Set and the Labeler Alphabet stamp set, which has 2 styles of letters and numbers.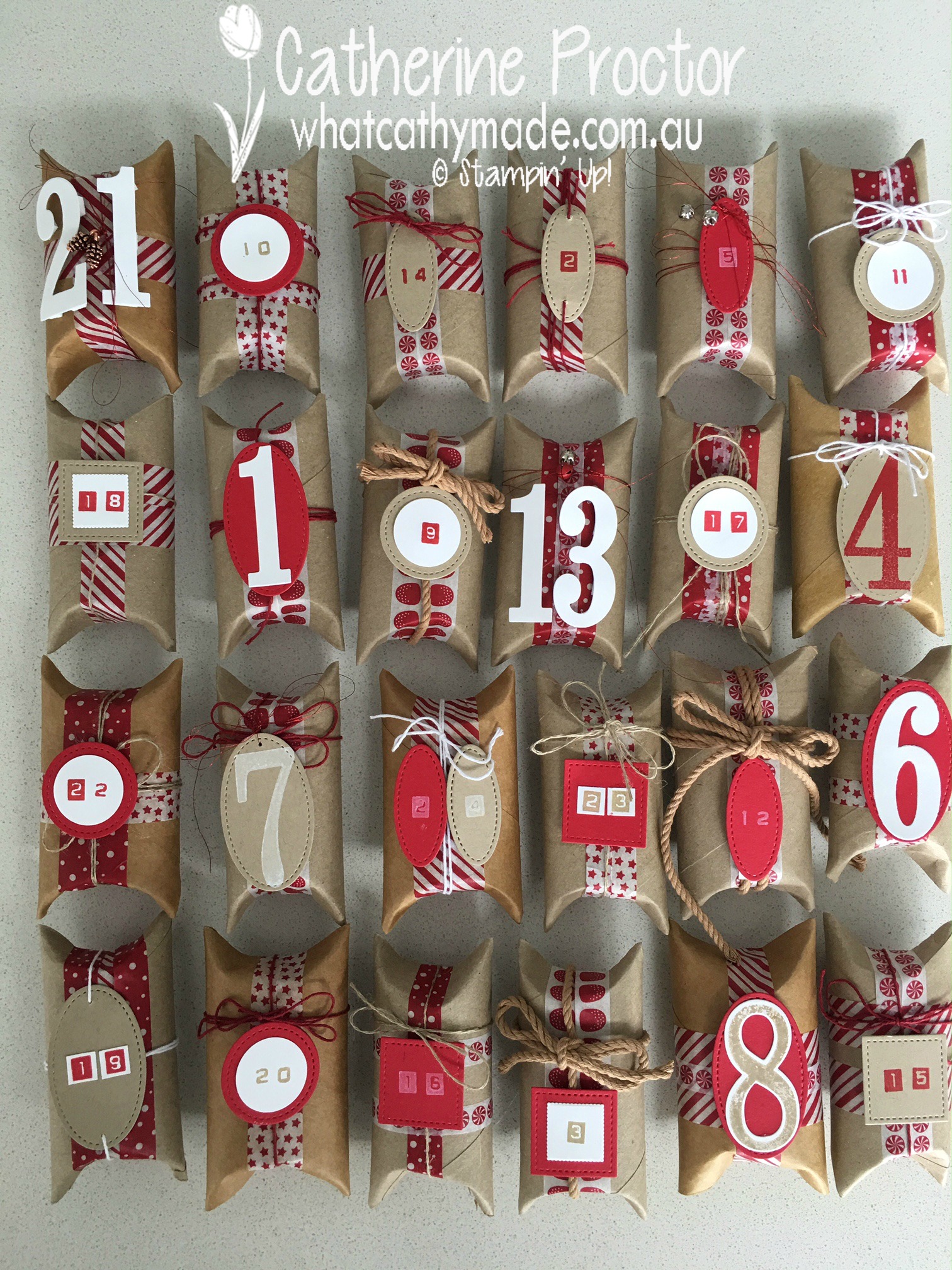 I also used the co-coordinating stamp pads in Real Red, Whisper White and Crumb Cake and embellished the boxes with Linen Thread, Cherry Cobbers Baker's Twine, Cherry Cobber metal thread, Kraft Rope Trim, Mini Pinecones Embellishments and Mini Jingle Bells.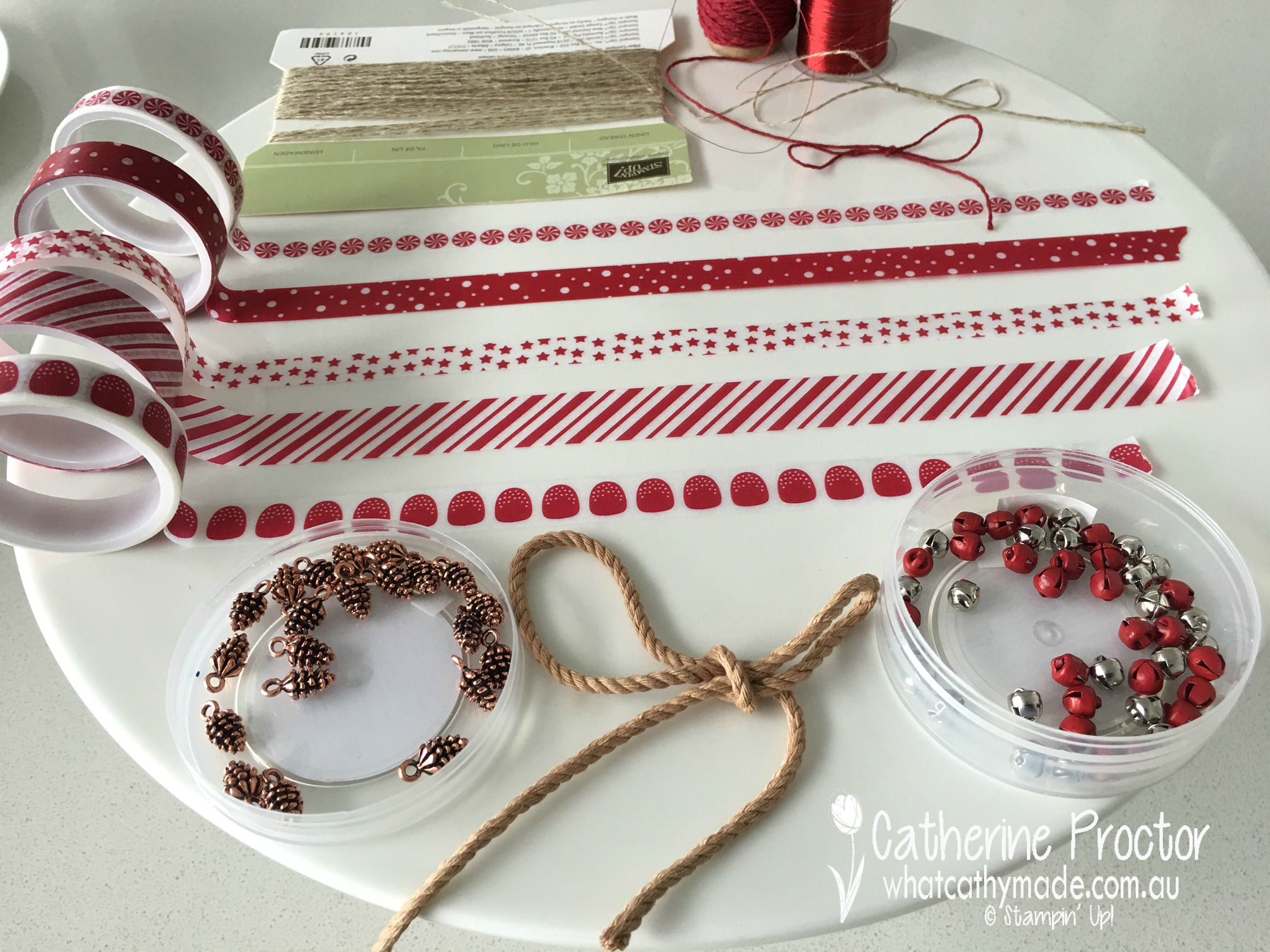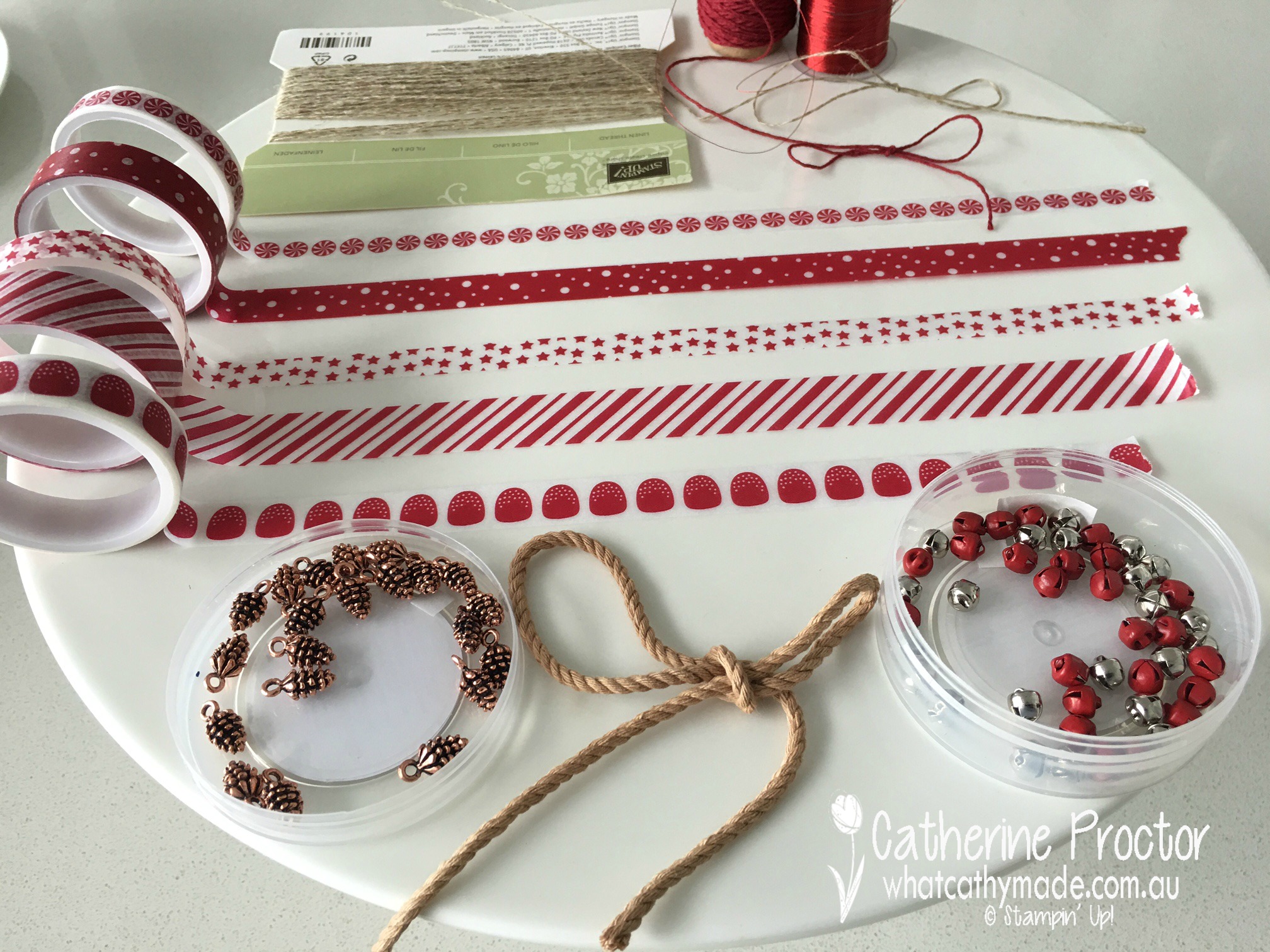 I just love how all the Stampin' Up! Products co-ordinate and especially how the new Stitched Shape Framelit dies can be layered with the circle punch or the layering squares framelits, or simply have the numbers stamped or glued onto them.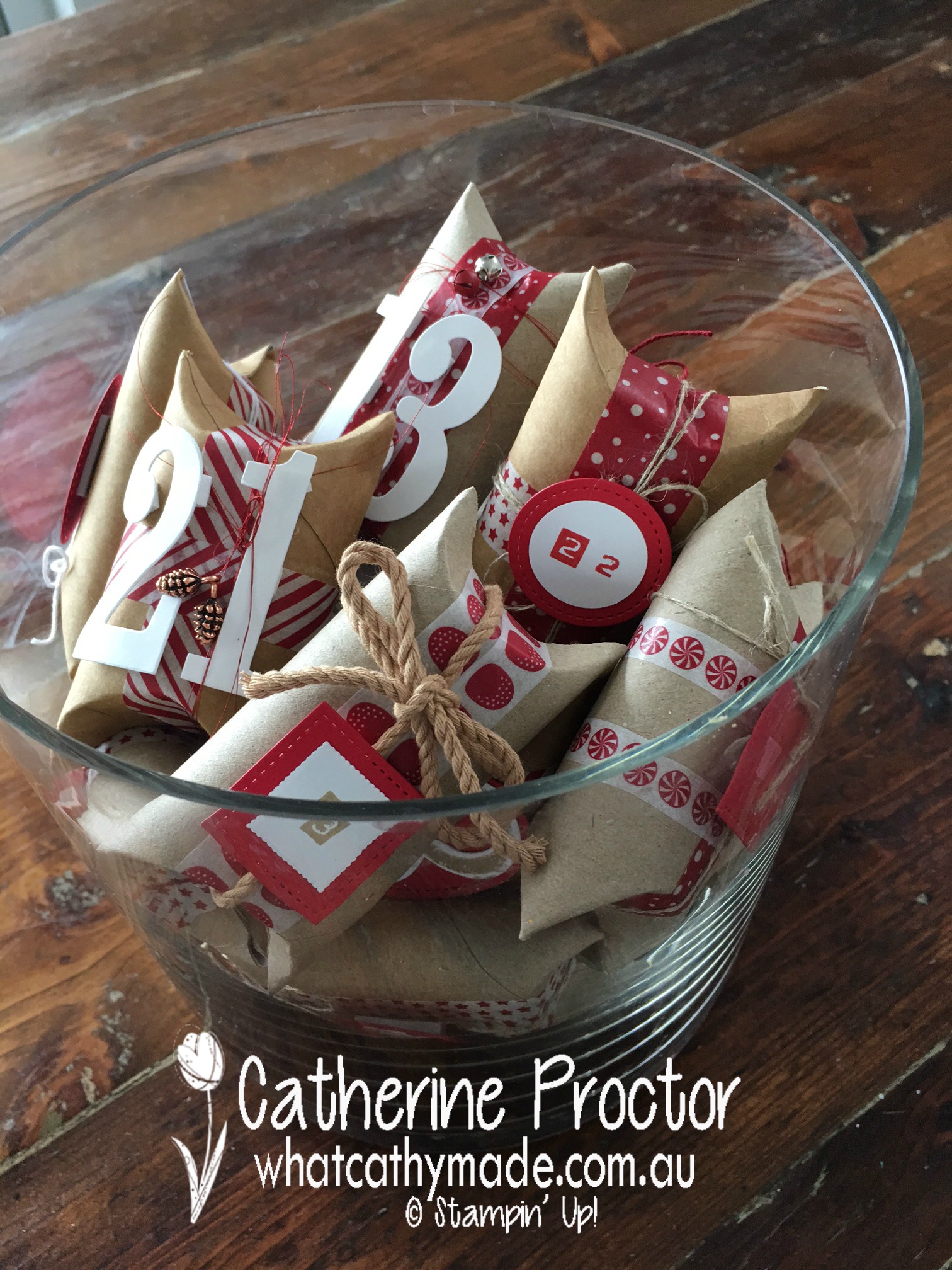 How will you display your advent calendar?
Will you display it on a wall (simply attach with bluetack or mini glue dots), layered on a tiered cake stand or stacked in a vase or a bowl? One of my personal favourite ways is to attach it to the wall in the shape of a Christmas tree.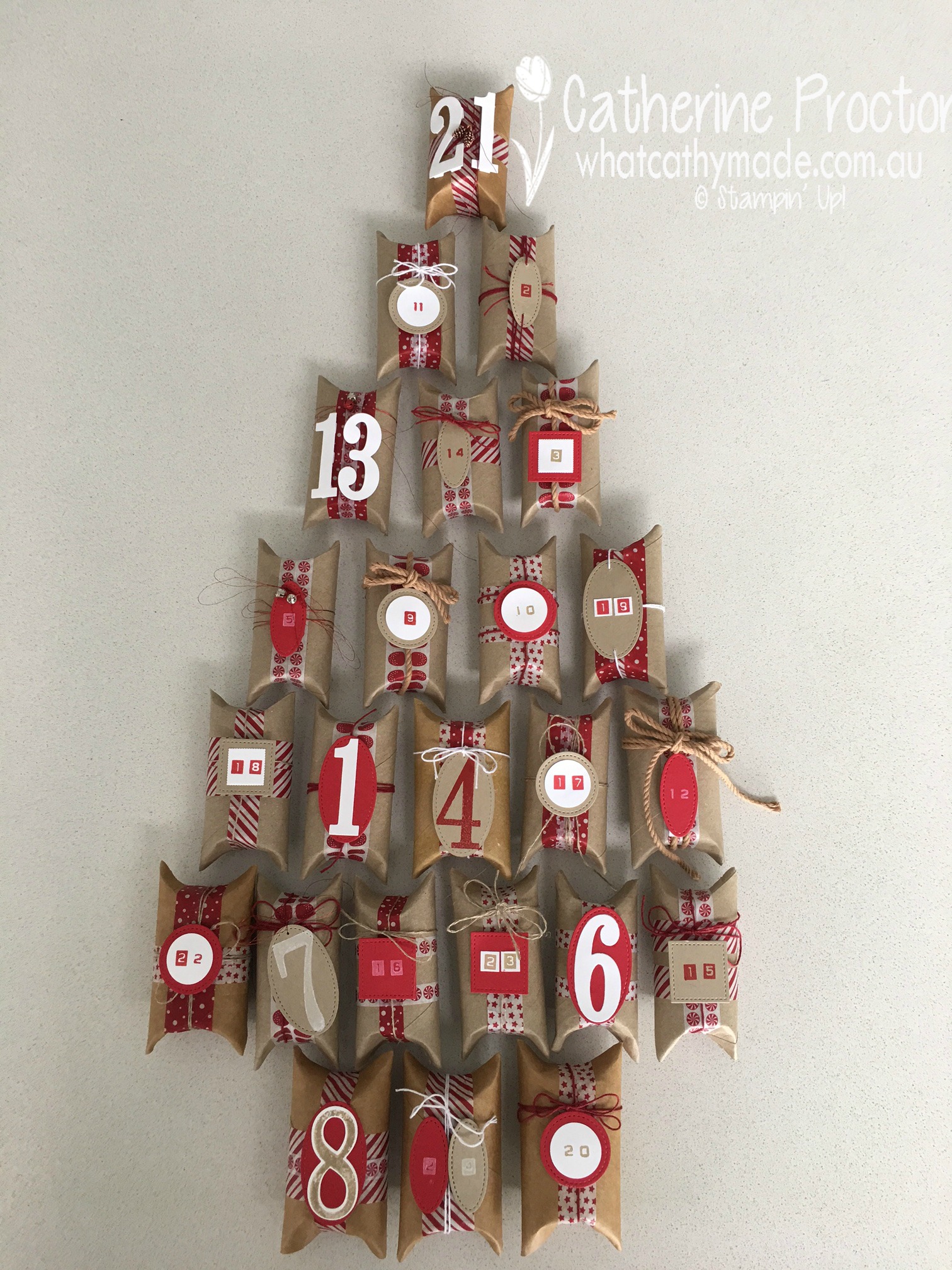 However you decide to display your calendar and whatever you chose to fill it with not only will your children will love their personalised advent calendar…
…but it will also become a beautiful Christmas decoration in its own right.
You're currently on my blog – Catherine Proctor.
And the next is blog is Judy May.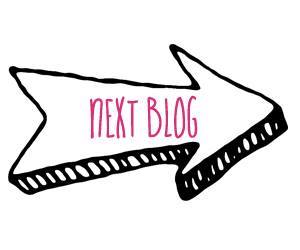 If you find a broken link or have come to this blog hop from a different entry point, you can view the participants below:
You can visit these blogs in any order, but make sure you visit them all because, believe me, you certainly won't want to miss any of these blogs!