It's time to say farewell to many of the products from the from the 2019 Annual Catalogue and the 2020 January to June Mini Catalogue before the arrival of the brand new 2020-21 Annual Catalogue.
There are some fantastic products that are being offered on a while-supplies-last basis, including price-reduced items that are up to 60% off!
You can view all the retiring products in my online shop.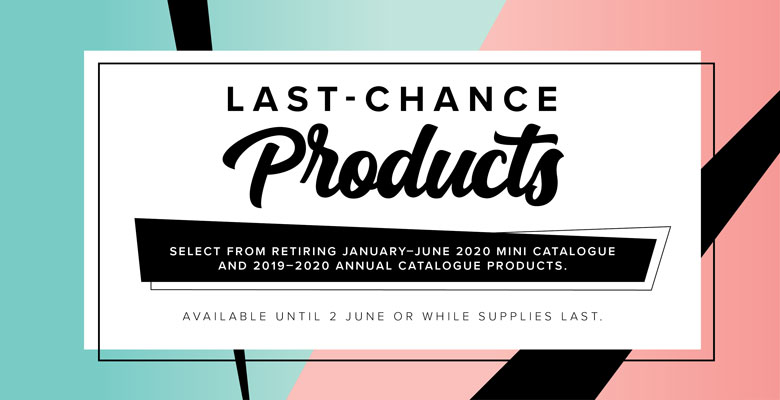 Using the Marie Kondo method to farewell retiring items
Because I've been doing so much decluttering of my home lately using the Marie Kondo method (where you only keep what "sparks joy" and then thank items for their service before you let of them), I decided to do thank all my retiring stamp sets by blogging a card (or two) every day that features these beautiful stamp sets.
And the first cab off the rank? … the so very adorable Fable Friends.
Farewell to Fable Friends
This is such a classic stamp set and it reminds me of my Beatrix Potter books growing up as well as the Bunykins China both my brother and I (and my children) ate from when we were little.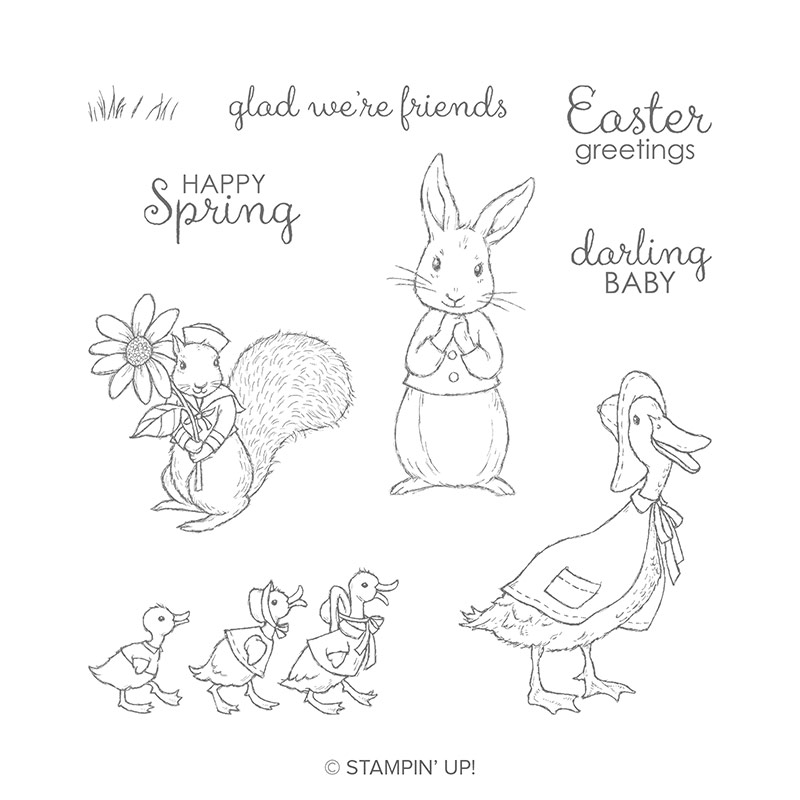 I have two cards to share with you tonight using this stamp set. This is the card I made today, featuring the mother duck stamp set and the stamp set with the three little ducks that I've coloured in with my Stampin' Up! blends.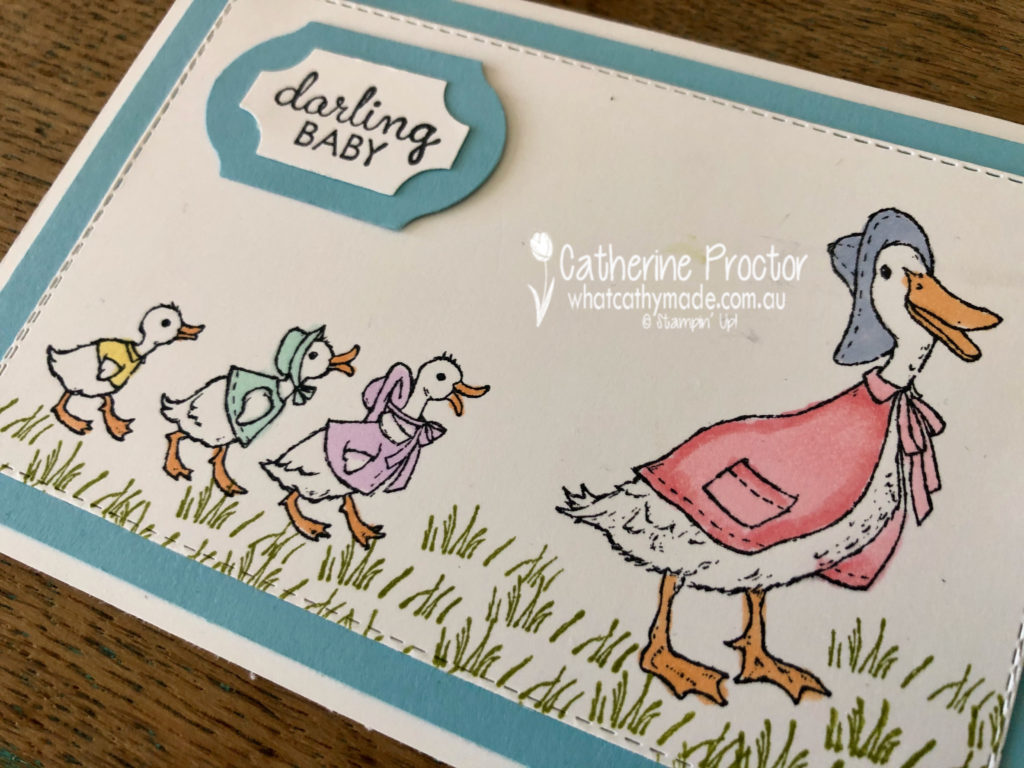 This was such a relaxing card to make with the colouring in. You can see all the products I've used in the card below.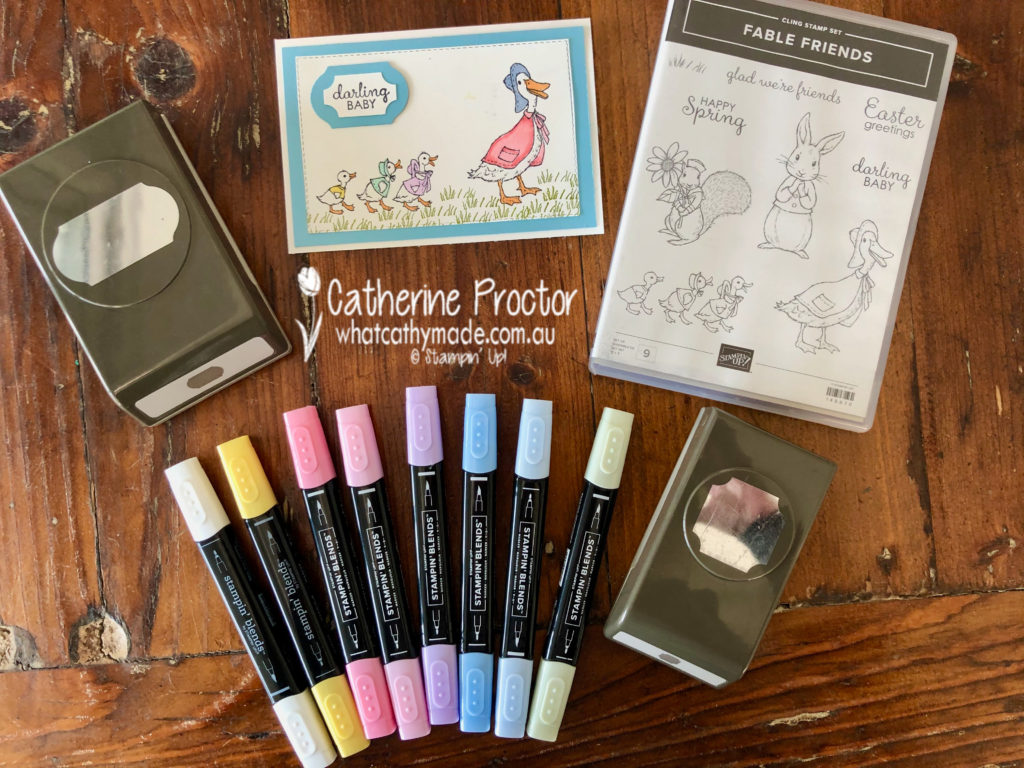 Getting more out of your punches
For my sentiment on this card I've modified both the punches I've used with the "post-it note trick".
The Darling Baby sentiment stamp has been cut out with the punch from the Darling Label Punch Box, picture below. This is another retiring product and it's reduced from $78.00 to $31.20!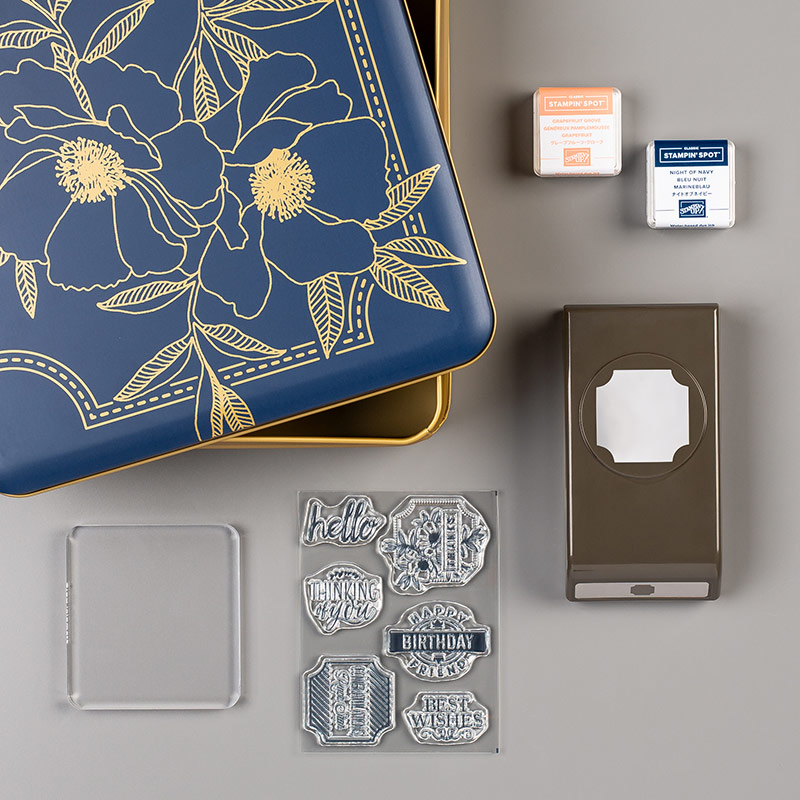 To make this punch smaller I simply used a Post It note to pop the punched out sentiment back into the punch so I could punch it smaller. This image explains this technique.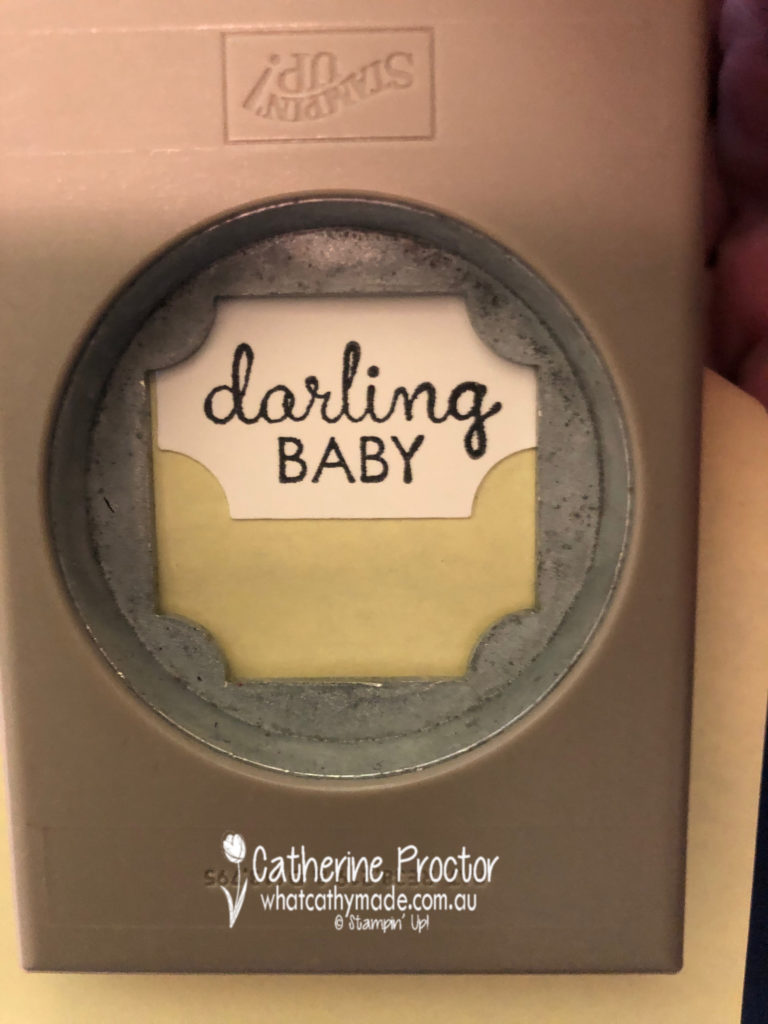 The Balmy Blue layer uses the same technique with the Timeless Label punch (this punch is being carried over to the new catalogue).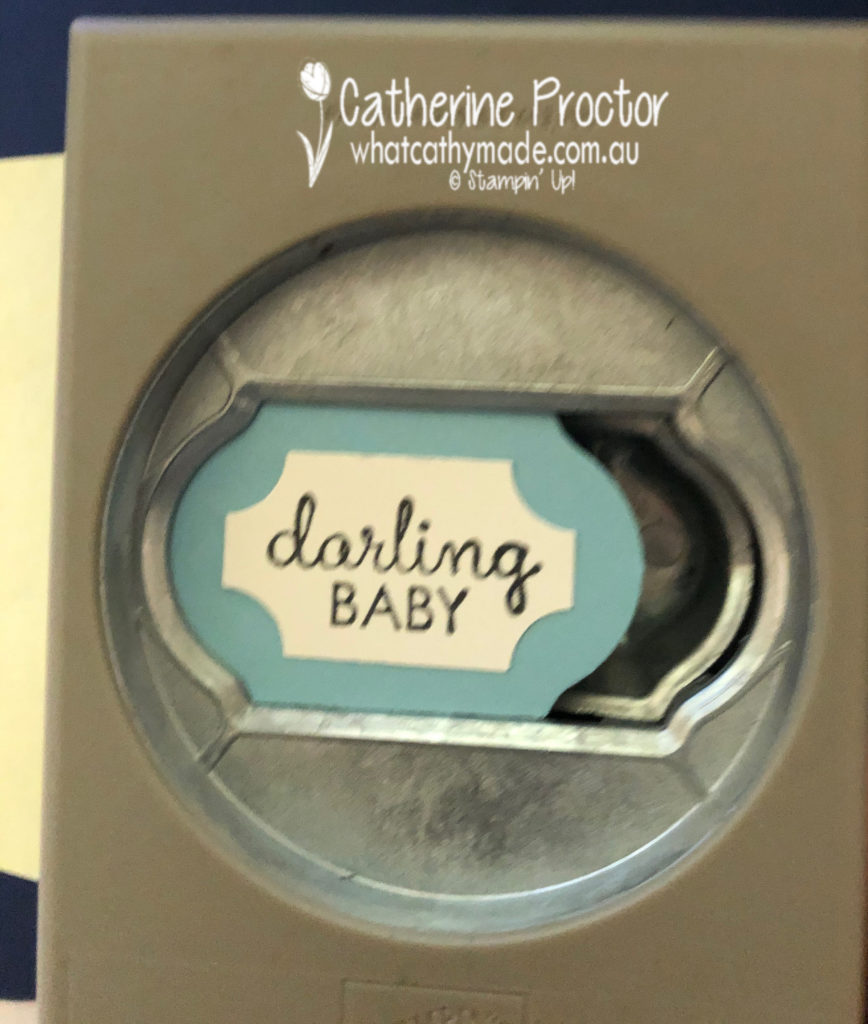 I love how this technique gives me such a great layered effect for the sentiment on this card.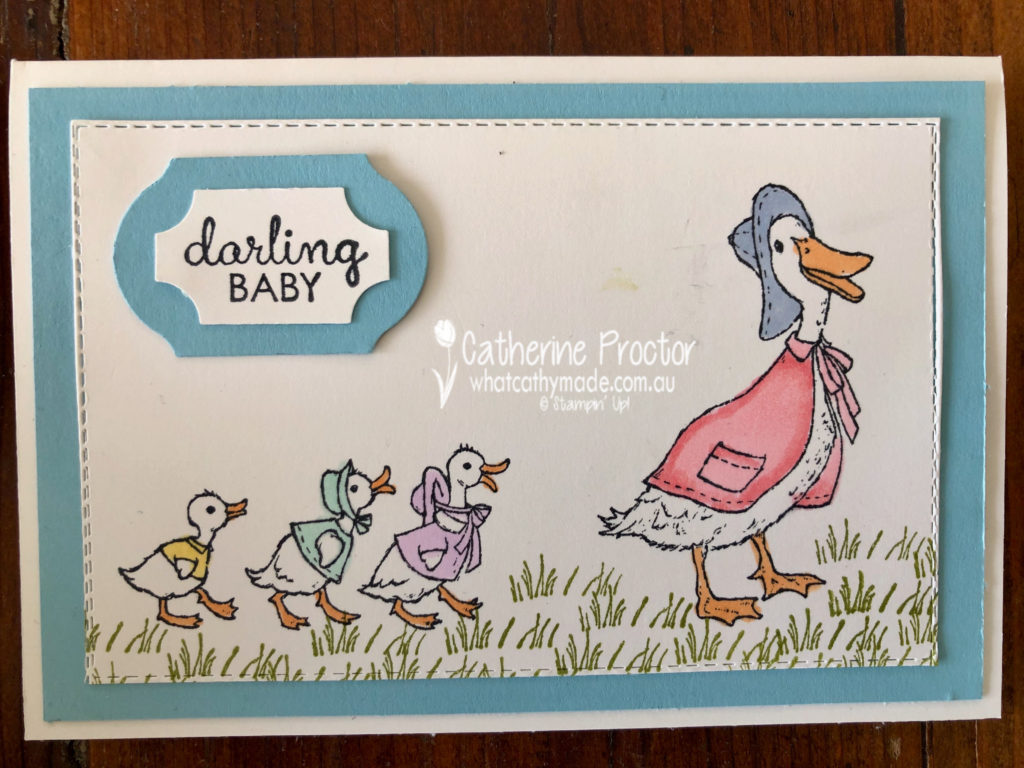 The second card I made with this set is one that I made last year featuring the bunny stamp, which I coloured in with my Smoky Slate and Petal Pink blender pens.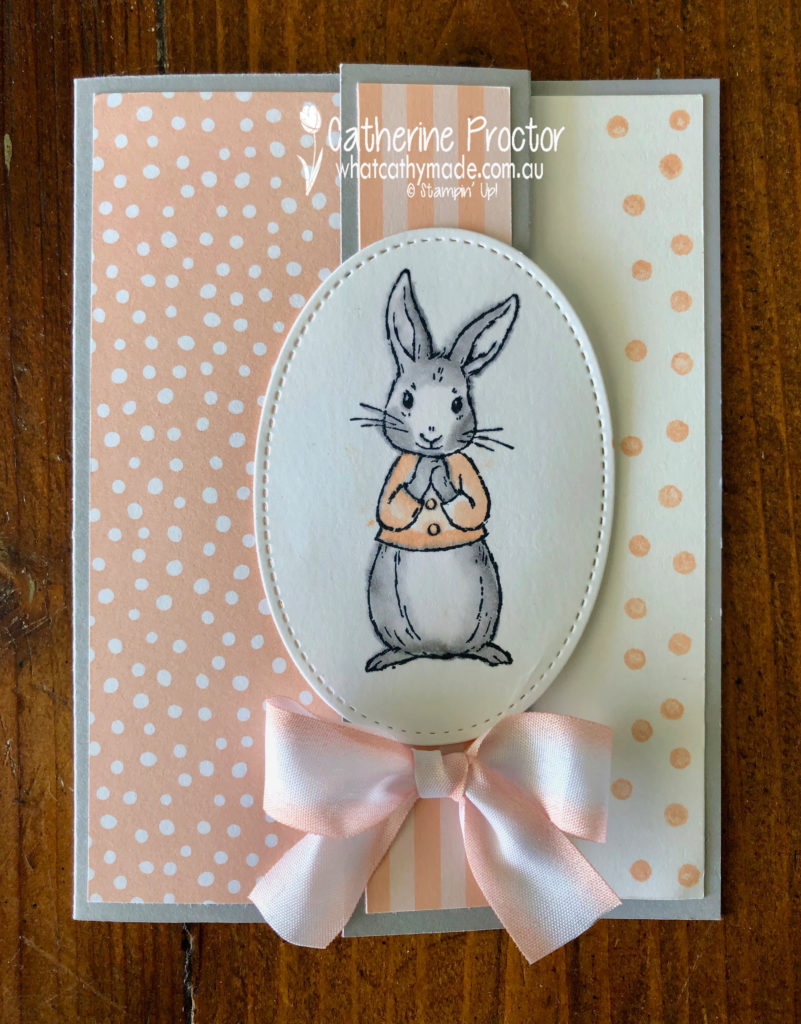 You can see more images of this card and read my instructions on how to make it here.
And here is the list of products for the card I made today.
Product List
Would you like me to send you your very own Stampin' Up! 2020-21 Annual Catalogue?
If you'd like me to post you your very own copy of the 2020-21 Stampin Up! Mini Catalogue, the 2019-20 Stampin Up! annual catalogue, or to simply find out about more about Stampin' Up! contact me.
I'll be back tomorrow night with another card to farewell a retiring stamp set.
In the meantime, wherever you are in the world, stay safe, stay calm…and keep on crafting xxx