Did you know that today, May 20, is International Bee Day?
As soon as I heard this on the radio today I knew exactly which retiring product I would feature in my blog today: the adorable Honey Bee bundle.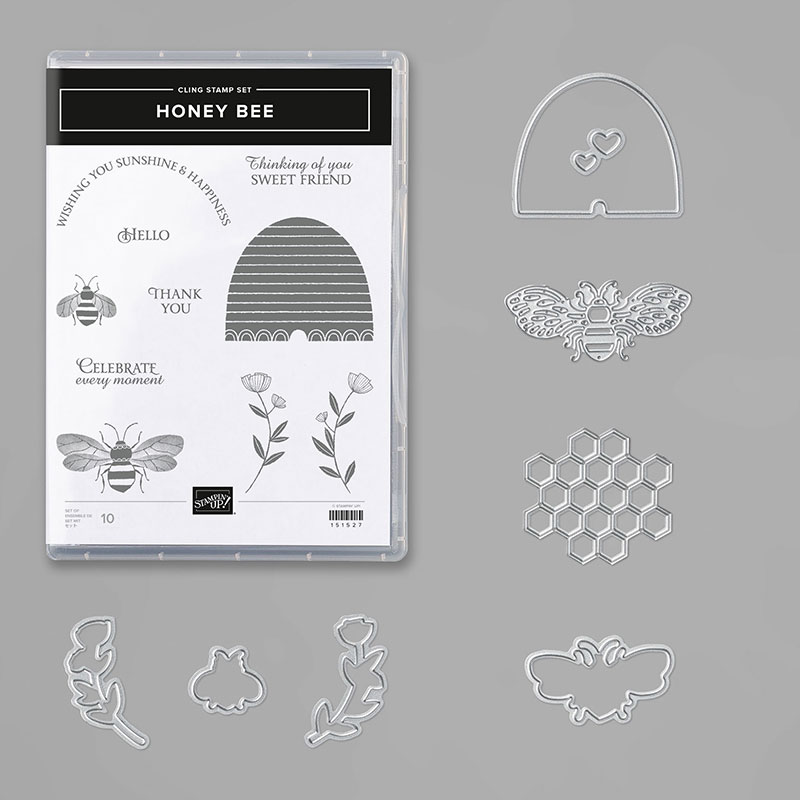 I resisted purchasing this bundle for a very long time because I had borrowed my mum's bundle, but it is just so adorable I had to buy a set for my self before it retired.
Here's the card I made today for a special friend of mine who has her very own bee hive.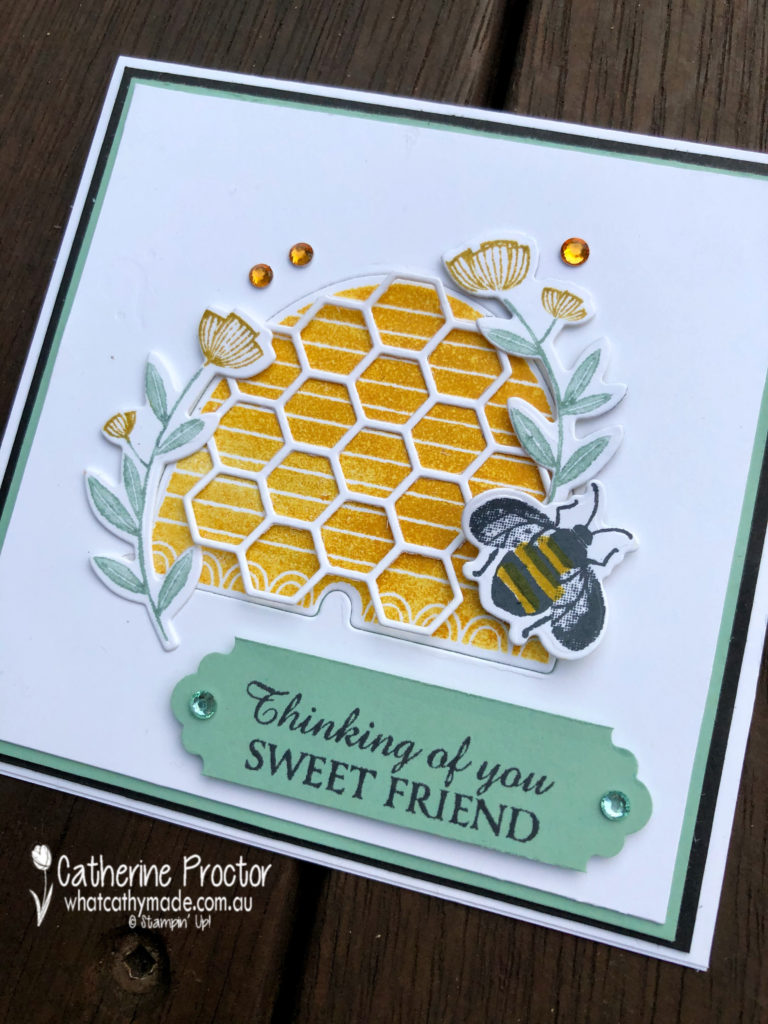 The colours I used were Crushed Curry, Basic Black and Mint Macaroon. I punched the "Thinking of you Sweet Friend" using the new Lovely Label punch which will be available to purchase on June 3 when the 2020-21 Annual Catalogue goes live.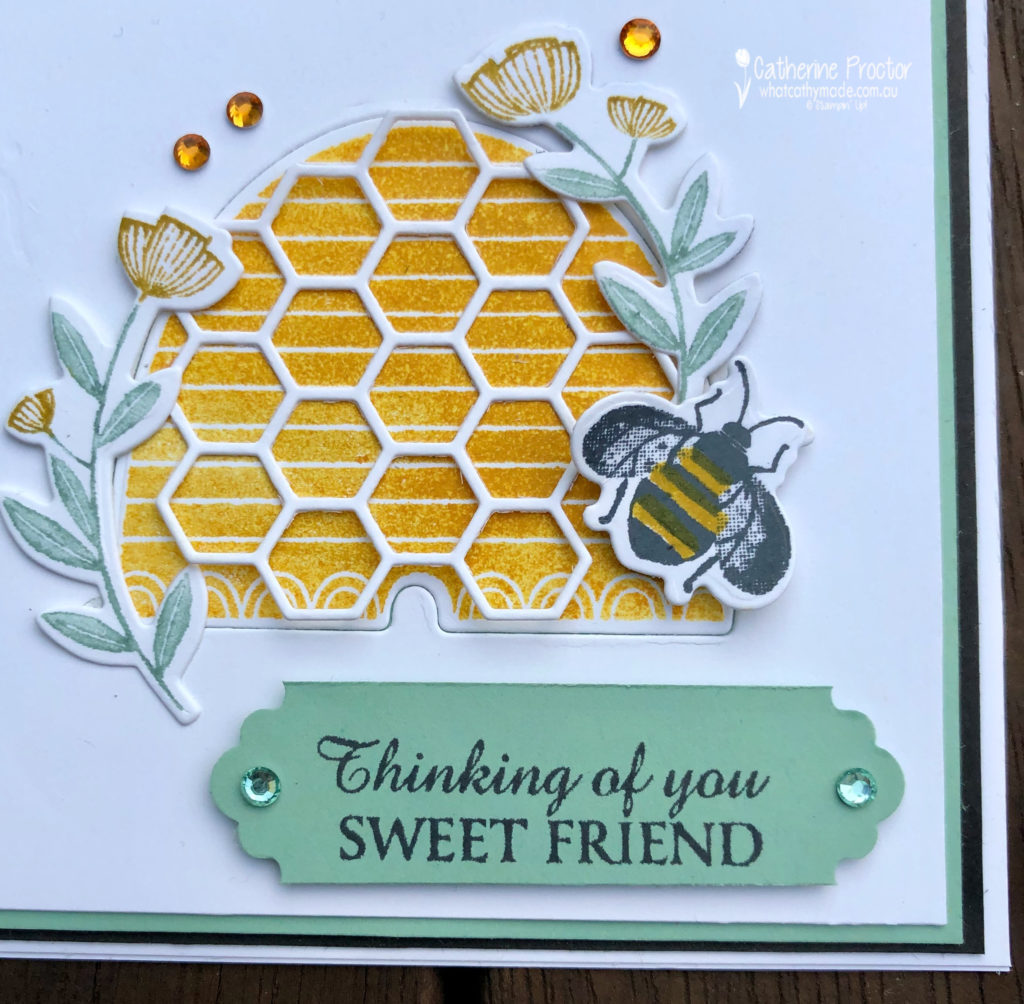 A few Holiday Rhinestone Basic Jewels finished off my card, just in time before I gave it to my very special bee keeping friend, Amanda.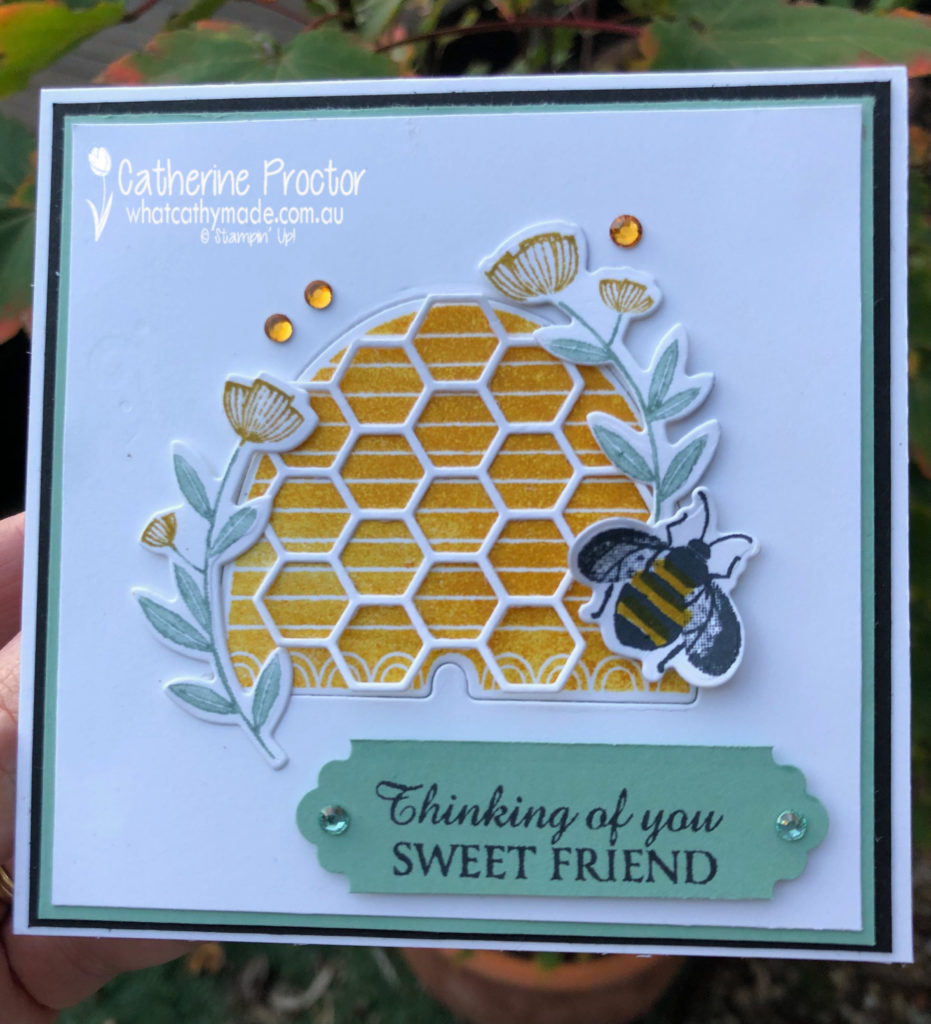 Tomorrow I will be sharing some more cards with you, but in the meantime you can view all the retiring products in my online shop.
Would you like me your very own Stampin' Up! 2020-21 Annual Catalogue?
If you'd like me to post you your very own copy of the 2020-21 Stampin Up! Mini Catalogue, the 2019-20 Stampin Up! annual catalogue, or to simply find out about more about Stampin' Up! contact me.
Wherever you are in the world, stay safe, stay calm…and keep on crafting xxx