Welcome back to the Heart of Christmas weekly blog.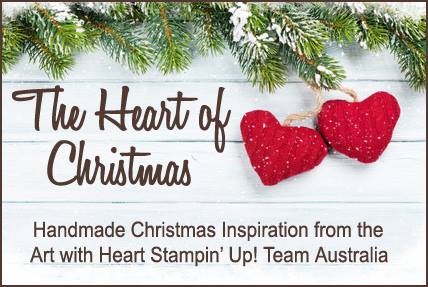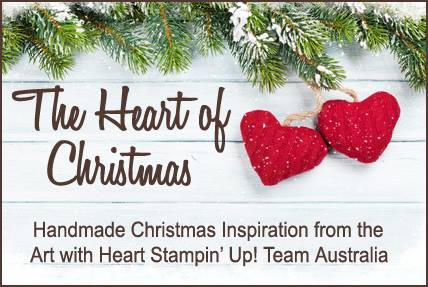 This week I had a play with a gorgeous new free Stampin' Up! hostess set called Merry Patterns. Merry Patterns features the cutest reindeer in its very own knitted jacket. It's no secret that I adore reindeer and just take a look at this beauty!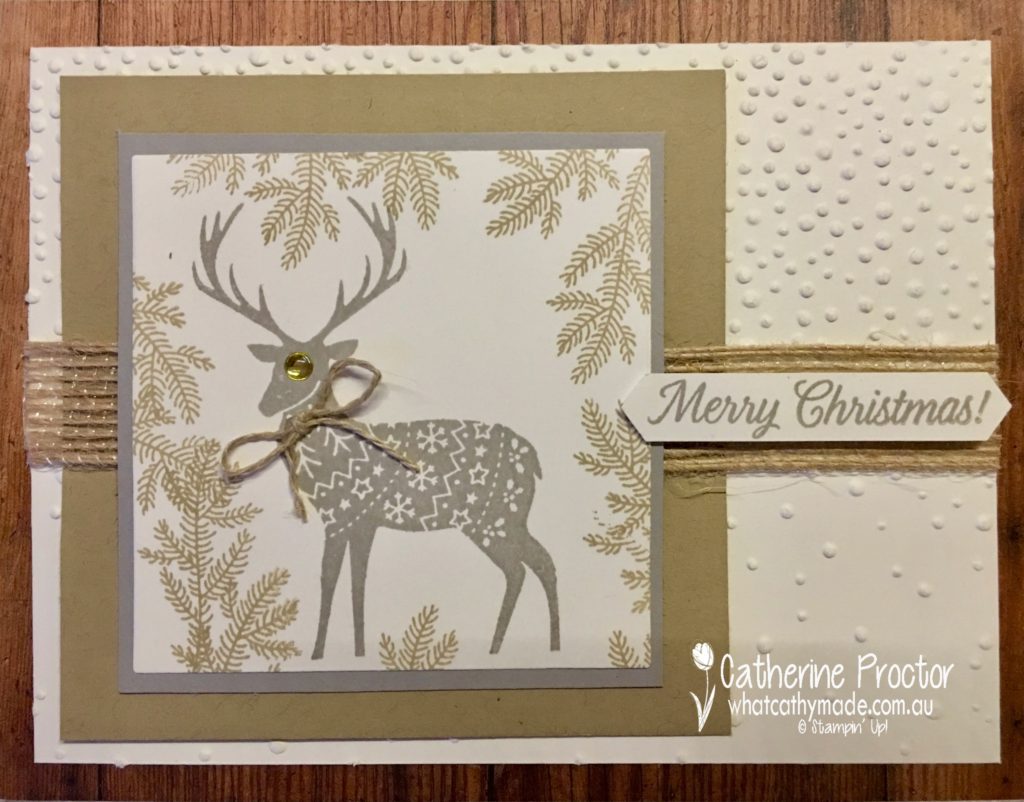 There are so many cute stamps in this stamp set but I only used 3 of them here…the pine branch is so lovely and the Merry Christmas sentiment is the perfect size for the modern label punch.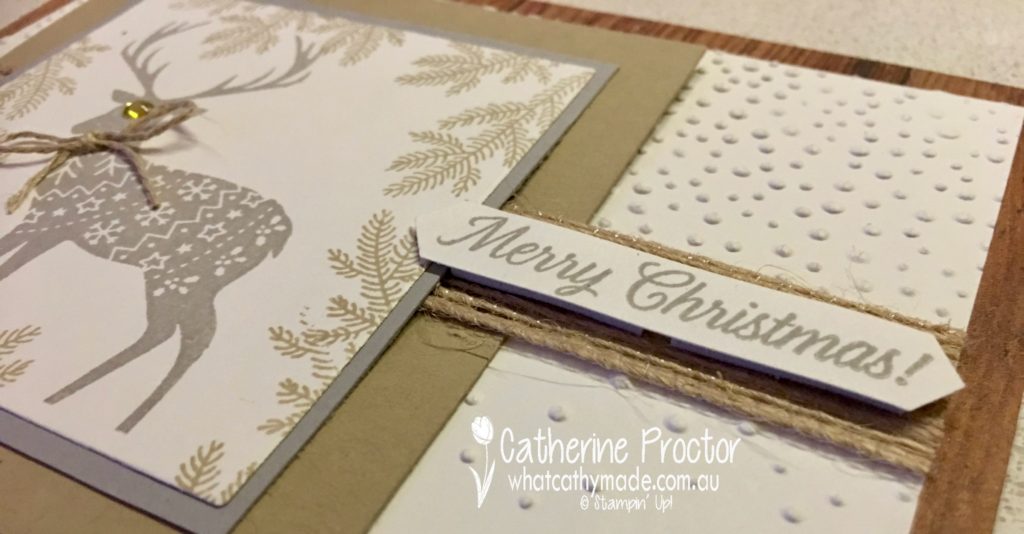 .
I'm going to make some more cards with this set to share with you in the coming weeks because this is such a versatile set. Here are all the stamps you get in this set: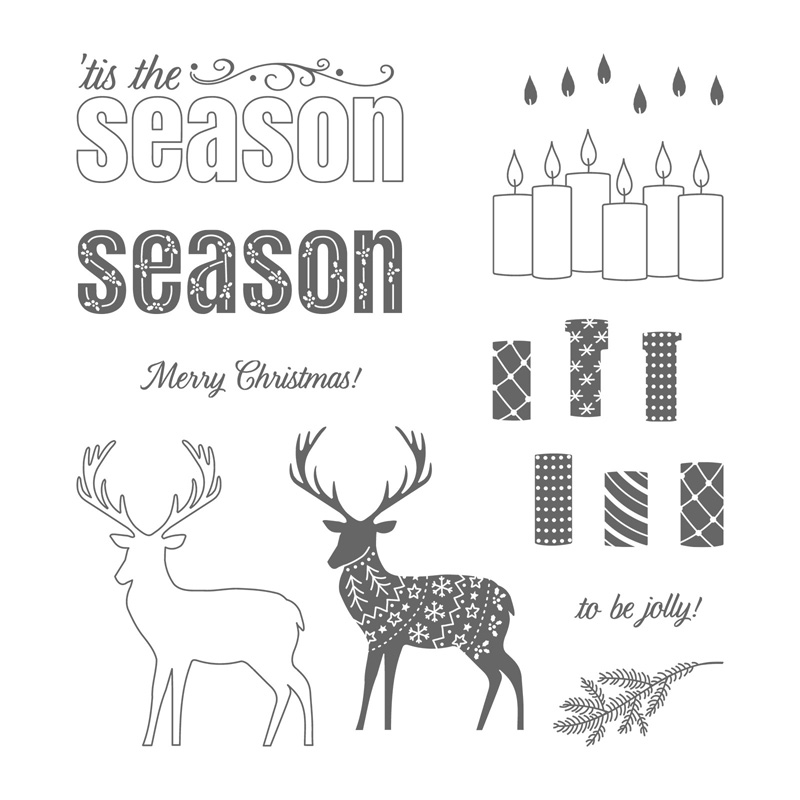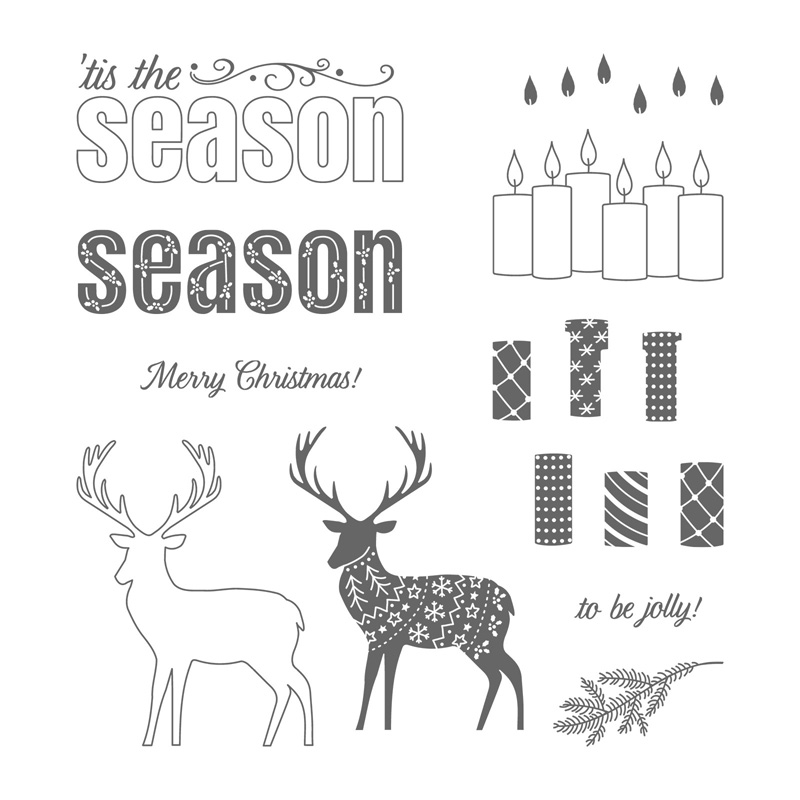 What I love about this set is that you don't need a big shot to make stunning cards…the images are just lovely on their own, which makes for quick, easy and inexpensive cards. My kind of cards.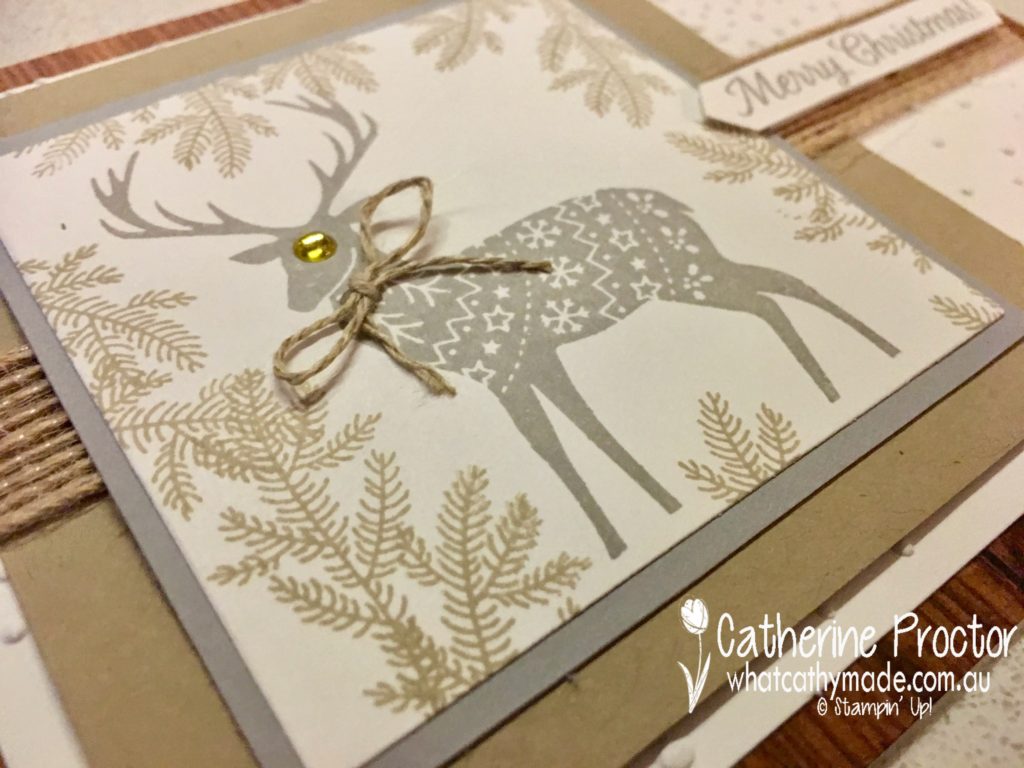 I also think I've found a new favourite colour combination while making this card: crumb cake and smoky slate. Don't you just love this combo?
Originally I mounted the stamped image straight onto the crumb cake layer (see the pic below) but them I went back and added a layer of smoky slate between. I really like both versions.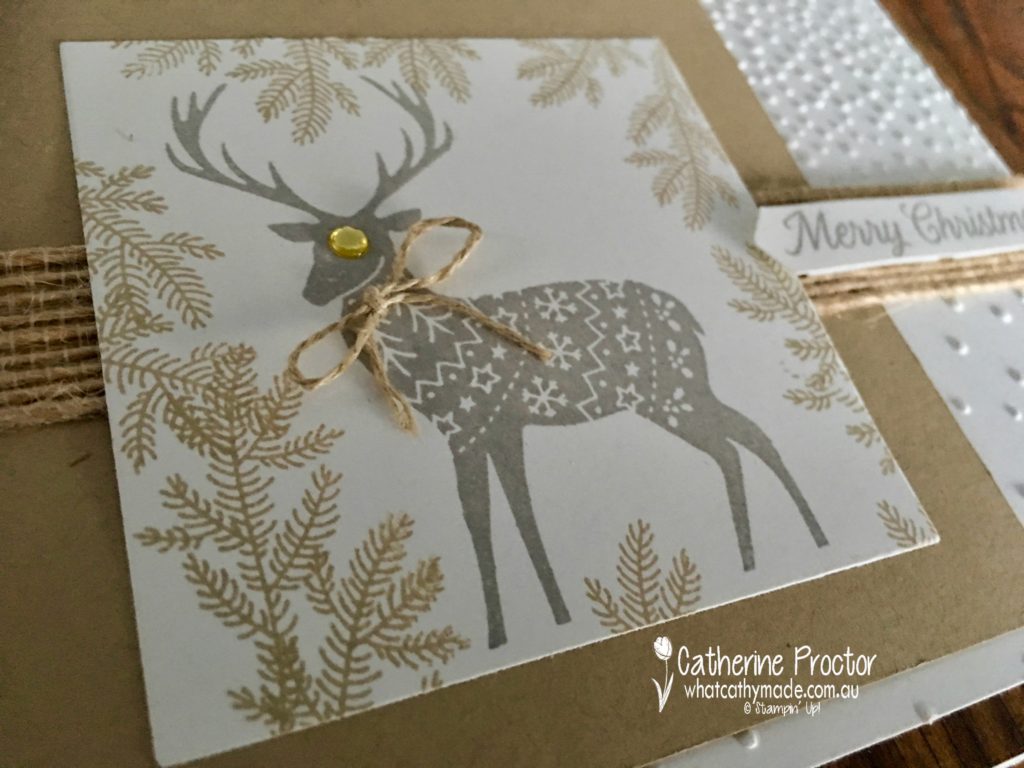 I hope you've enjoyed my Merry Patterns card today and I'll be back soon with some more cards made from this lovely set.
My last photo is a bit dark but I had to include this shot with my reindeer because I made a reindeer card this week and they haven't appeared on my blog for a couple of weeks!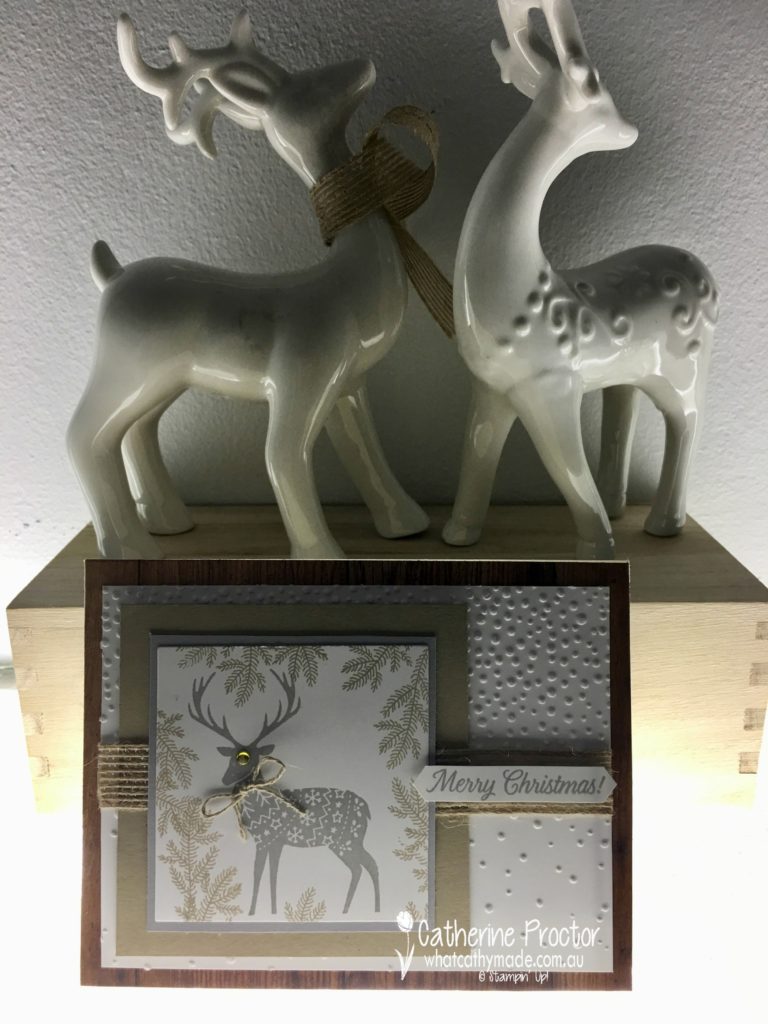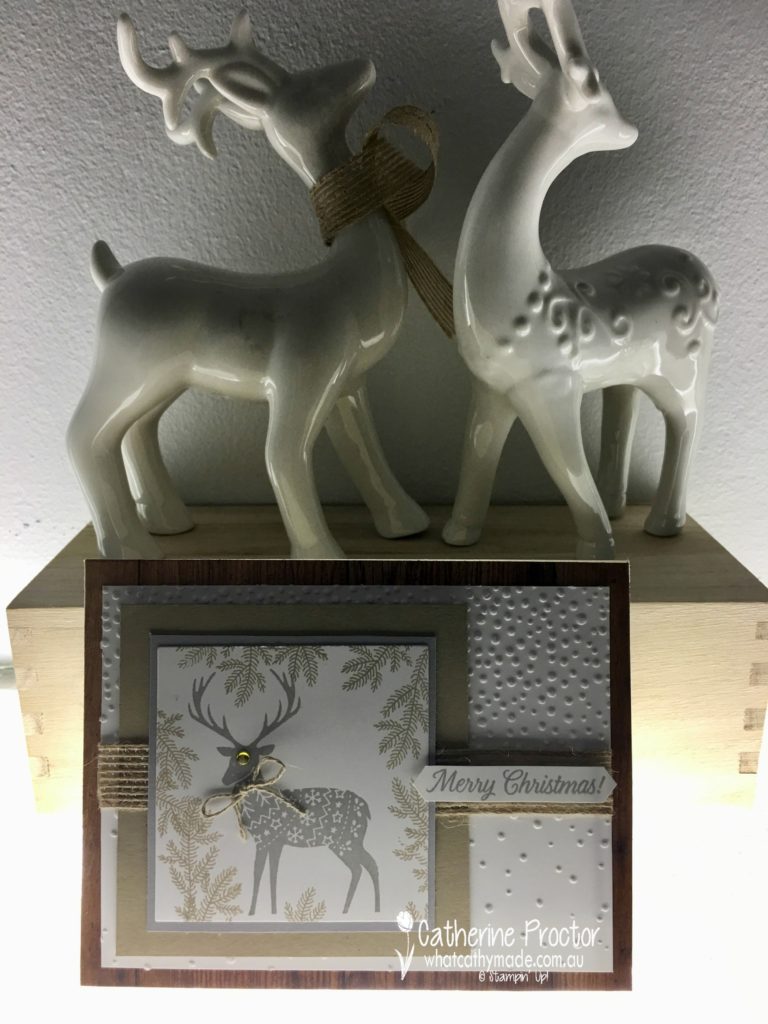 To see what the other members of the Art with Heart team have made for you today, please go back to the very talented Claire Daly's blog.
And to purchase any of the products I've used you can click on the links below.
PLEASE NOTE: Merry Patterns cannot be purchased…it is a free hostess stamp set you can earn simply by hosting a qualifying party…contact me to find out more.
Product List
SaveSave
SaveSave
SaveSave
SaveSave
SaveSave
SaveSave
SaveSave
SaveSave
SaveSave
SaveSave
SaveSave
SaveSave
SaveSave
SaveSave
SaveSave
SaveSave
SaveSave
SaveSave
SaveSave
SaveSave