Isn't it amazing where the inspiration for a card can come from?
Two weeks ago I went to Bendigo for the very first time to see the Marimekko exhibition at Bendigo Art Gallery and I fell in love with the classic bold graphics of this design house all over again.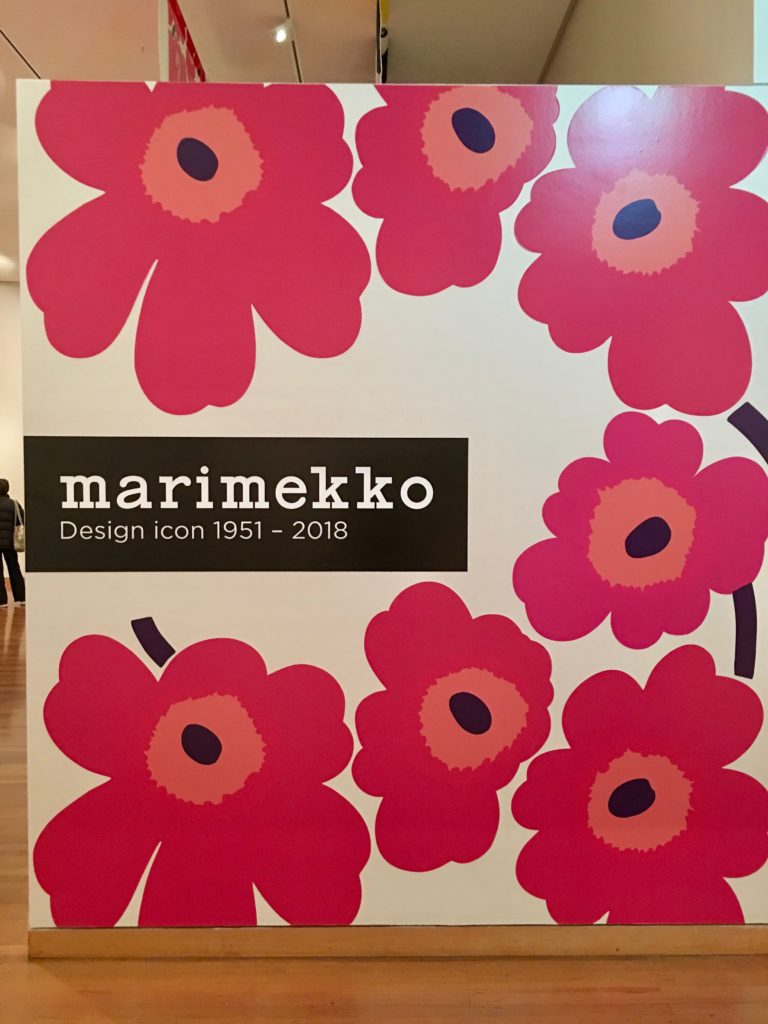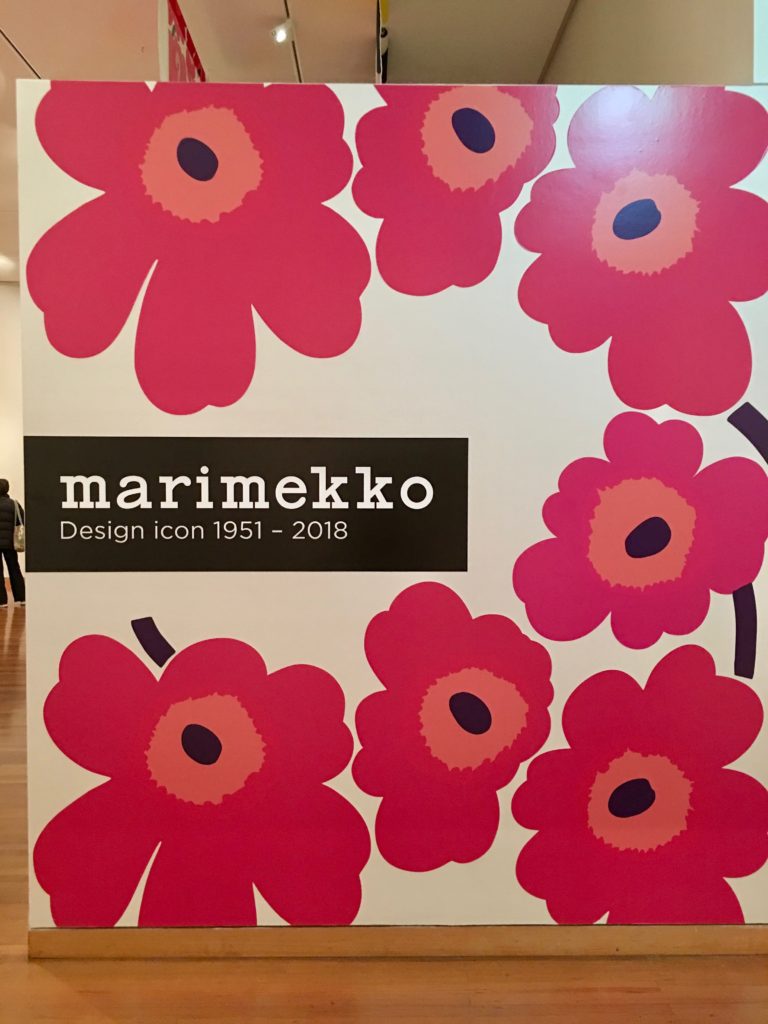 And then last week I went to a lampshade making evening with some of my girlfriends and made not one, but two lampshades.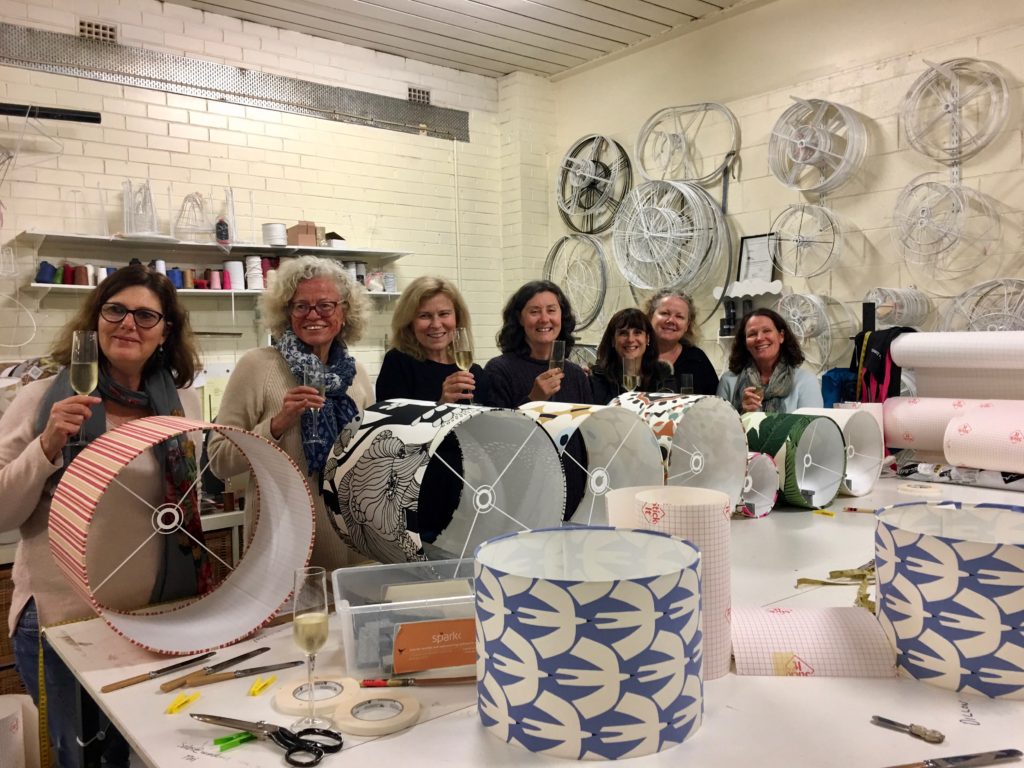 I love the watercolour look of the fabric on this lamp. I found this fabric in a remnant pile.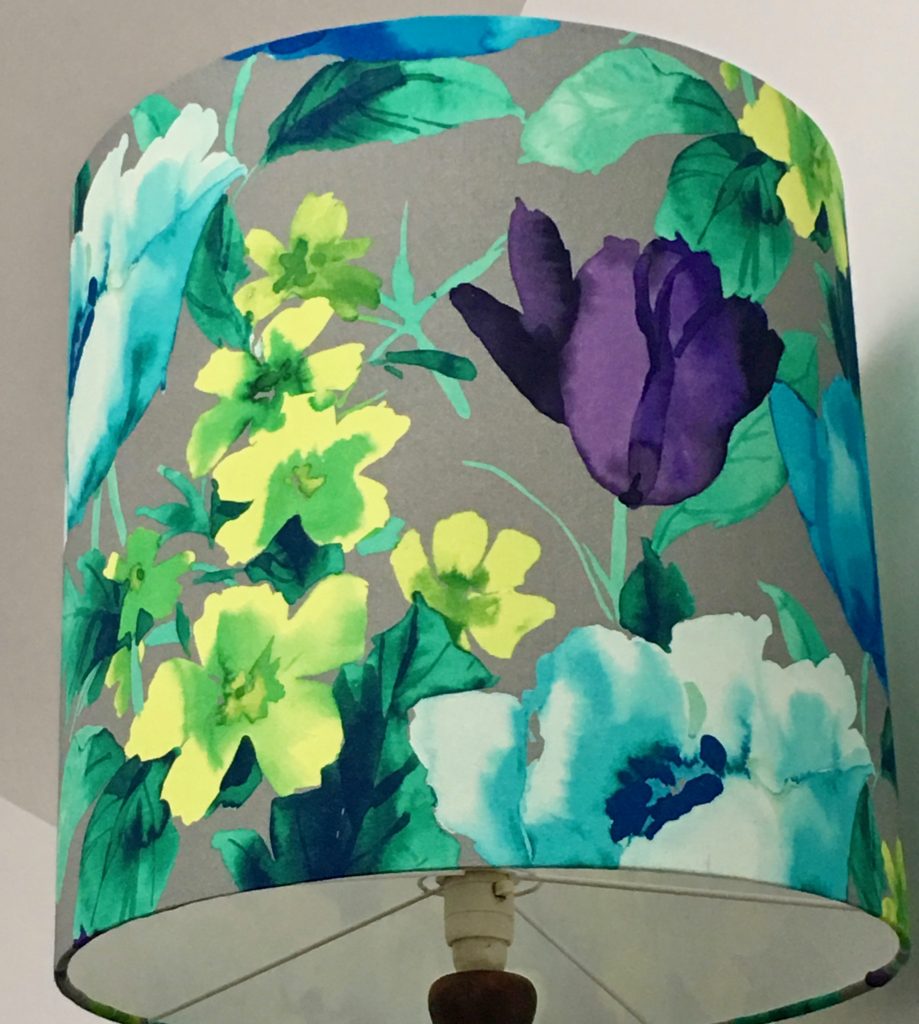 But it's the fabric I used to make this next lampshade that inspired my project tonight. This lampshade is made from a new colourway of one of my favourite Marimekko designs: Unikko.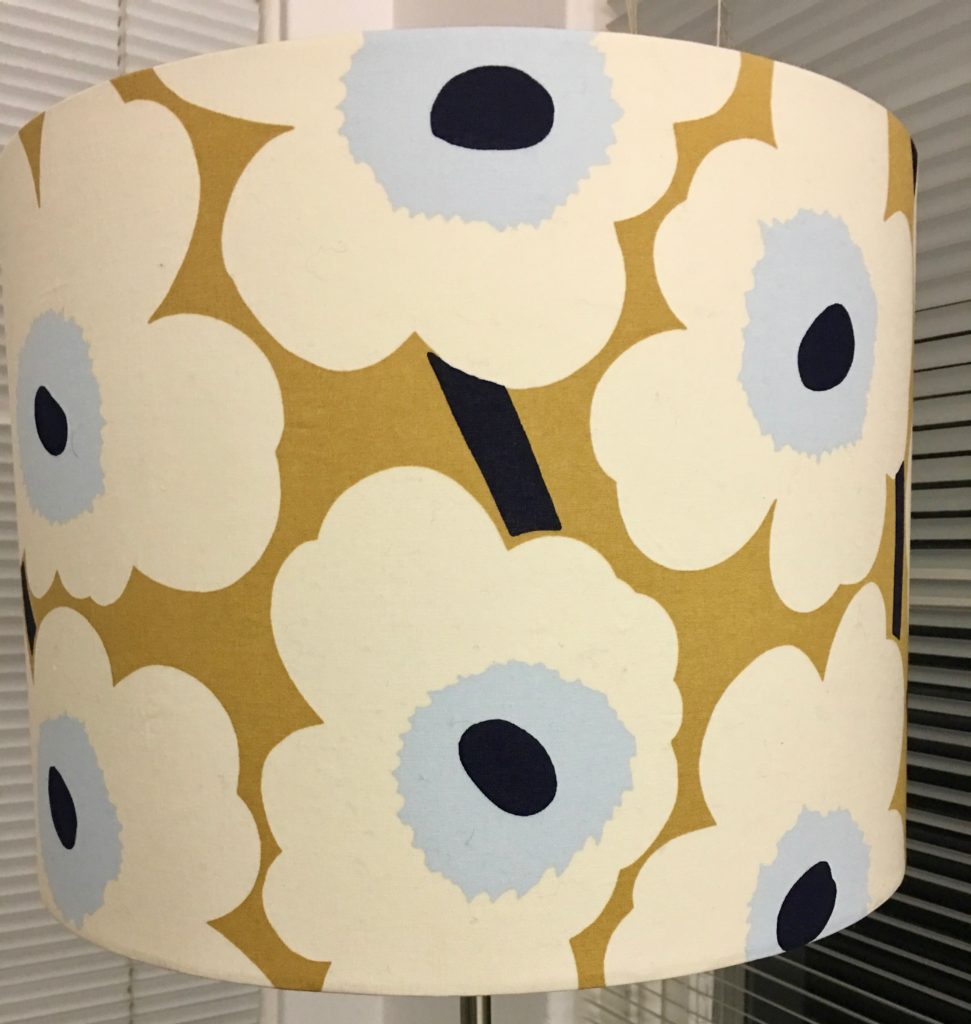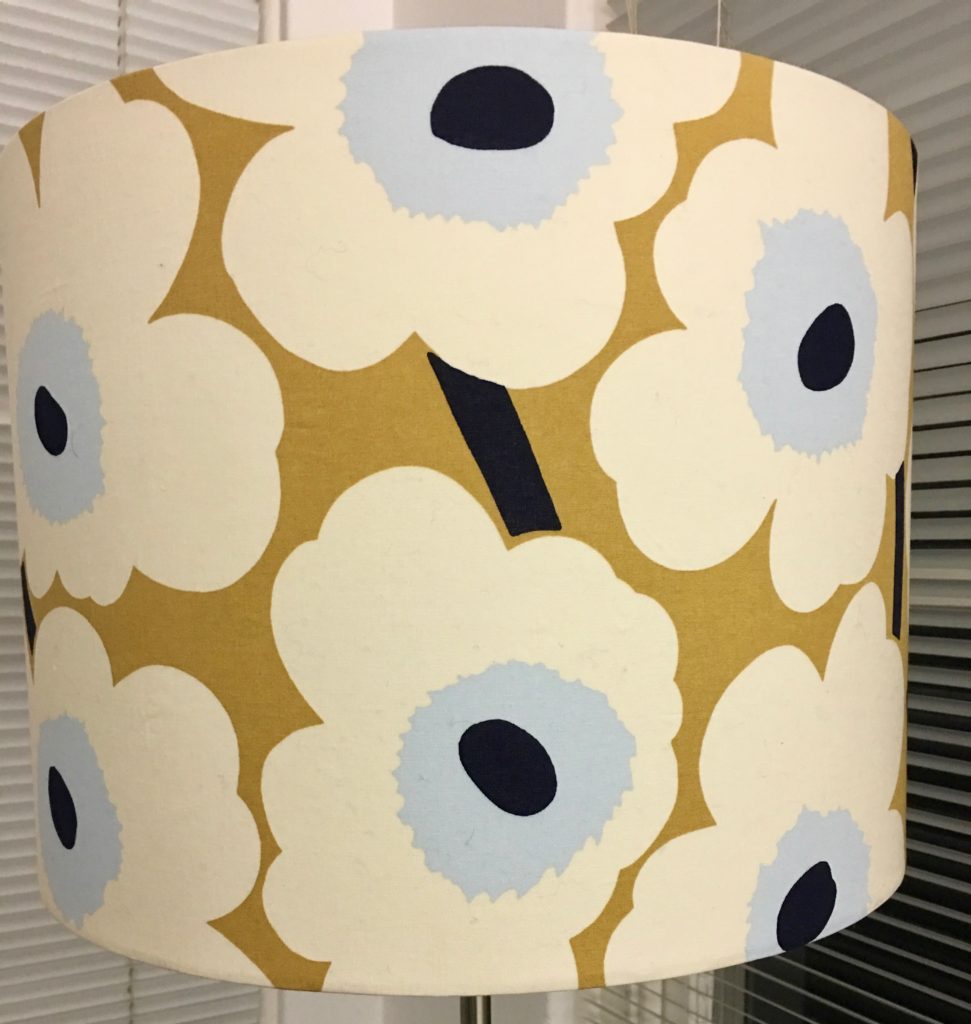 At the Marimekko exhibition, I learnt that this classic design was created in 1964, despite the Marimekko founder having publicly proclaimed a ban on flowers in Marimekko prints. One of the artists designed a collection of floral patterns that were so fresh and unique that Marimekko produced eight of them, including their now iconic Unikko pattern.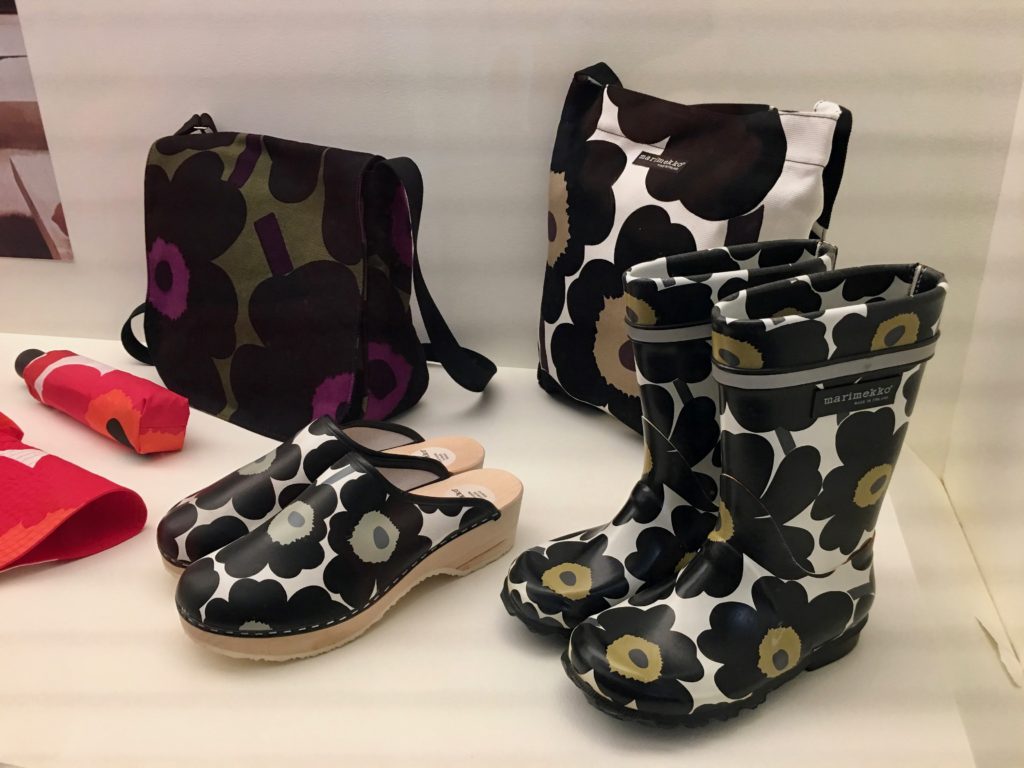 To replicate this beautiful Marimekko design on my card I used Crumbcake, Very Vanilla, Basic Black, and a new colour Stampin' Up! colour, Balmy Blue, for the lovely light blue centre of the flowers. In hindsight, I could have also replicated this fabric using Crushed Curry as the background colour.
The flowers, their centres and their stems were cut from cardstock using the Seasonal Layers thinlit dies. The stems were made using the Adirondack chair die cut into smaller pieces, and the middle of the flower was coloured in with a black marker. The sentiment comes from the matching stamp set, Colorful Seasons.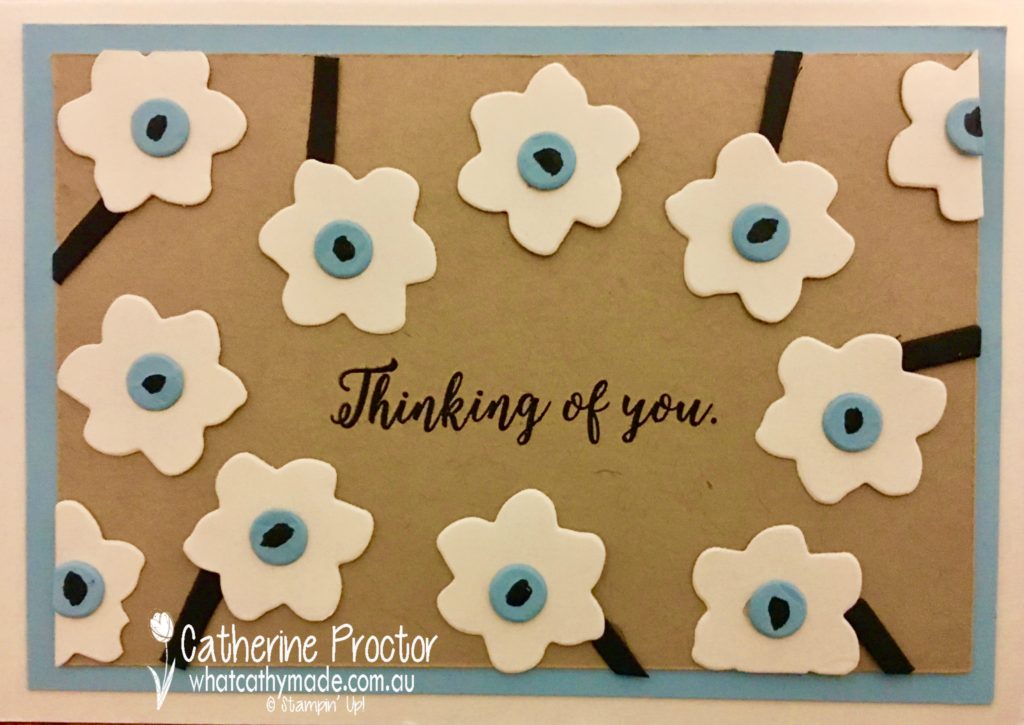 When I purchased the fabric I just couldn't resist buying a matching cup for my morning cup of tea. I've actually had my morning cup of tea out of the Red Unikko mug for the past 10 years so it was high time to update my morning brew with a fresh new colour of that classic design I love so much.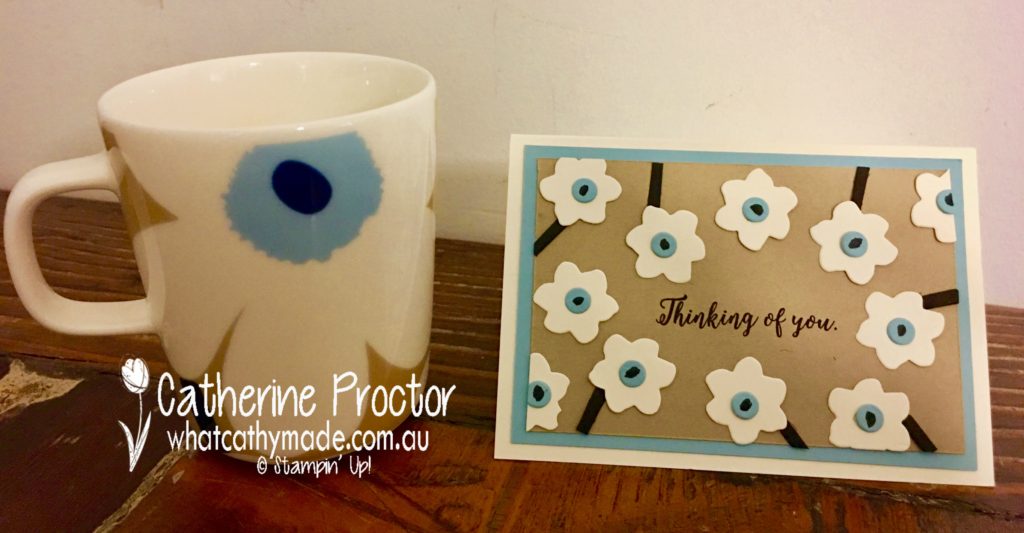 This was a quick and easy card to make and I'm going to have a go now at replicating all of the beautiful Marimekko colourways of this gorgeous design using Stampin' Up! colours. I'll share them on my blog when they're done.
In the meantime, To purchase any of the products featured in today's post, simply click on the product links below.
If you'd like me to post you your very own copy of the 2018-2019 annual catalogue l catalogue or find out about more about Stampin' Up! contact me.