Hello to all my crafting friends!
Today I'm sharing a very special project that was a real labour of love – a hand made alphabet sampler for my niece who is about to turn three.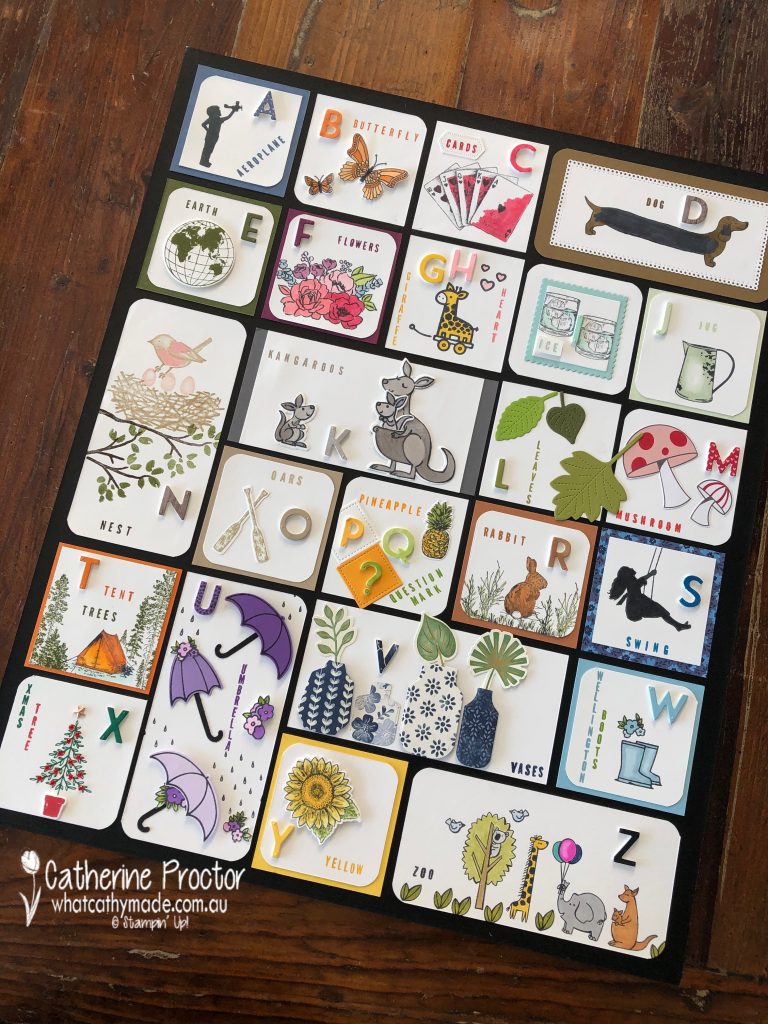 This was such a fun project to make and yes it did involve a lot of my stamp sets. If you'd like to make one of your own, here's how I created my alphabet sampler.
I began by looking at my stamp sets and making a list of words I could use for each letter.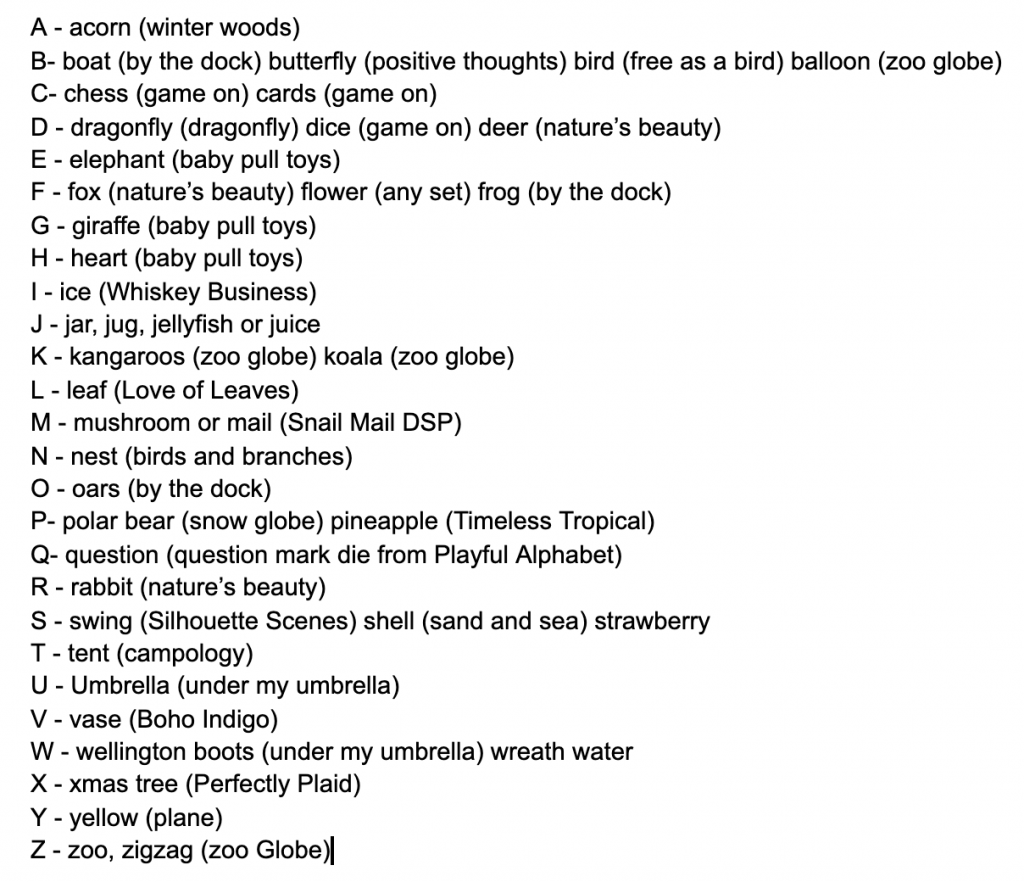 Once I worked out the word for each letter I then designed the layout to suit the images used.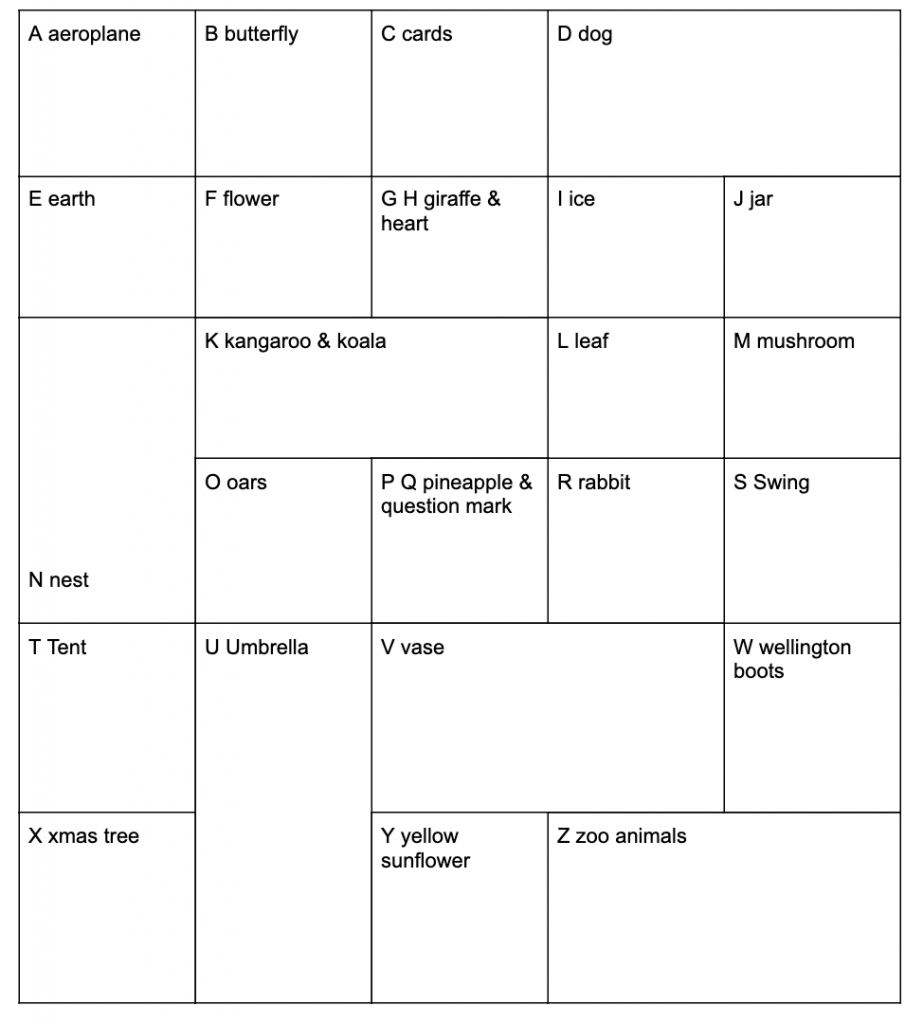 The final step before I began to stamp was to calculate the size of each square or rectangle. I used a shadow box frame I found at a charity shop and each square worked out to be approximately 7cm (2 3/4 inches) square.
Here's a close up of the top half of the sampler.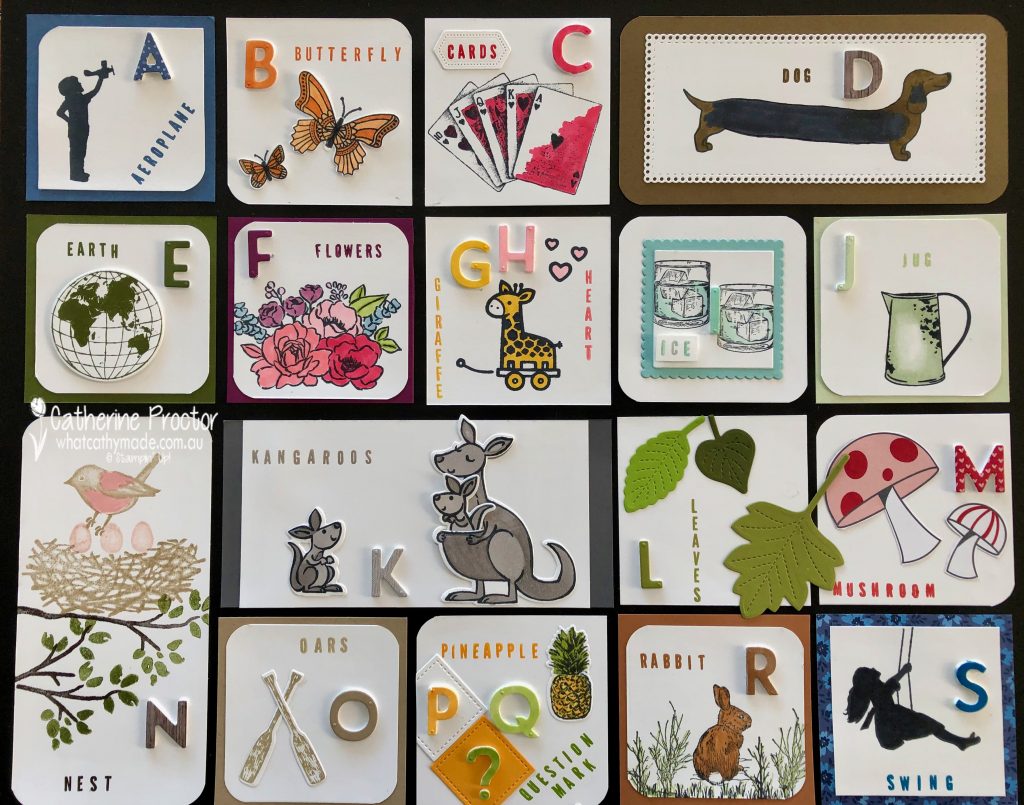 And here is the bottom half.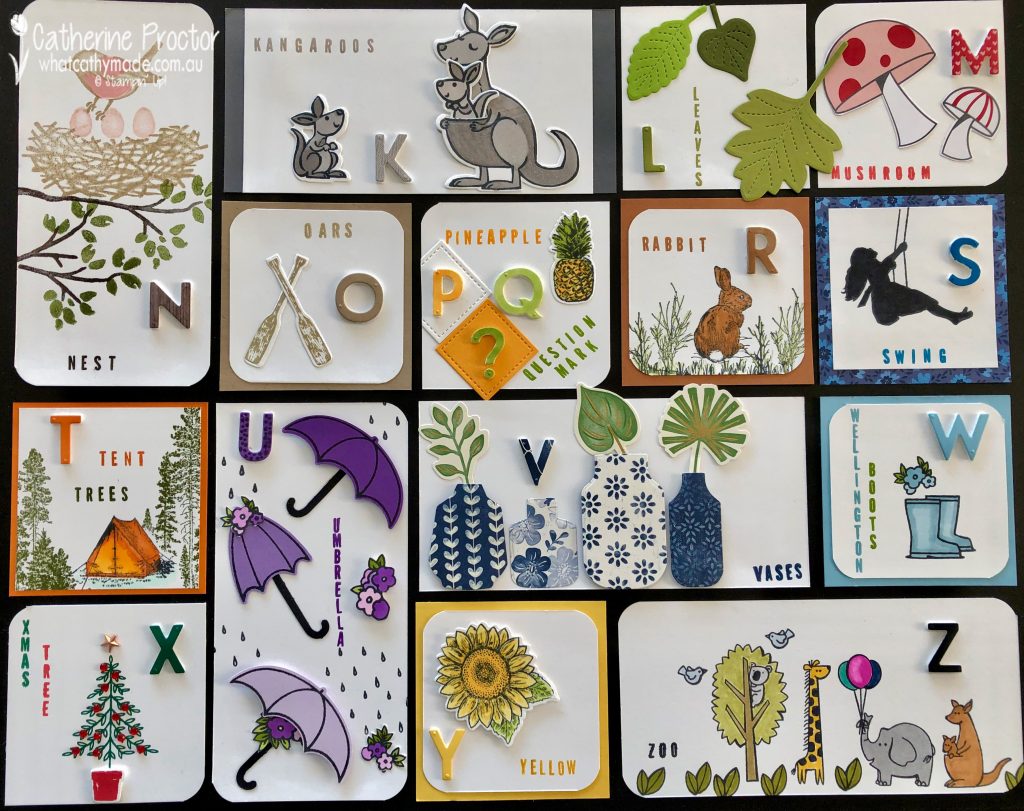 Letters throughout were created with the Playful Alphabet dies (die cut onto foam adhesive sheets) and the words were stamped using the Make a Difference stamp set.
The complete list of stamps used is as follows:
A – Silhouette Scenes
B – Butterfly Gala
C – Game On
D – Hot Dog
E – Beautiful World
F – Jar of Flowers
G & H -Baby Pull Toys
I – Whiskey Business
J- Country Home
K – Kangaroo & Company
L – Love of Leaves
M – Snail Mail DSP
N – Birds & Branches
O – By the Dock
P & Q – Timeless Tropical
R – Nature's Beauty
S – Silhouette Scenes
T – Campology
U – Under My Umbrella
V – Boho Indigo
W – Under My Umbrella
X – Perfectly Plaid
Y – Celebrate Sunflowers
Z – Zoo Globe
Here's what it looks like inside the frame.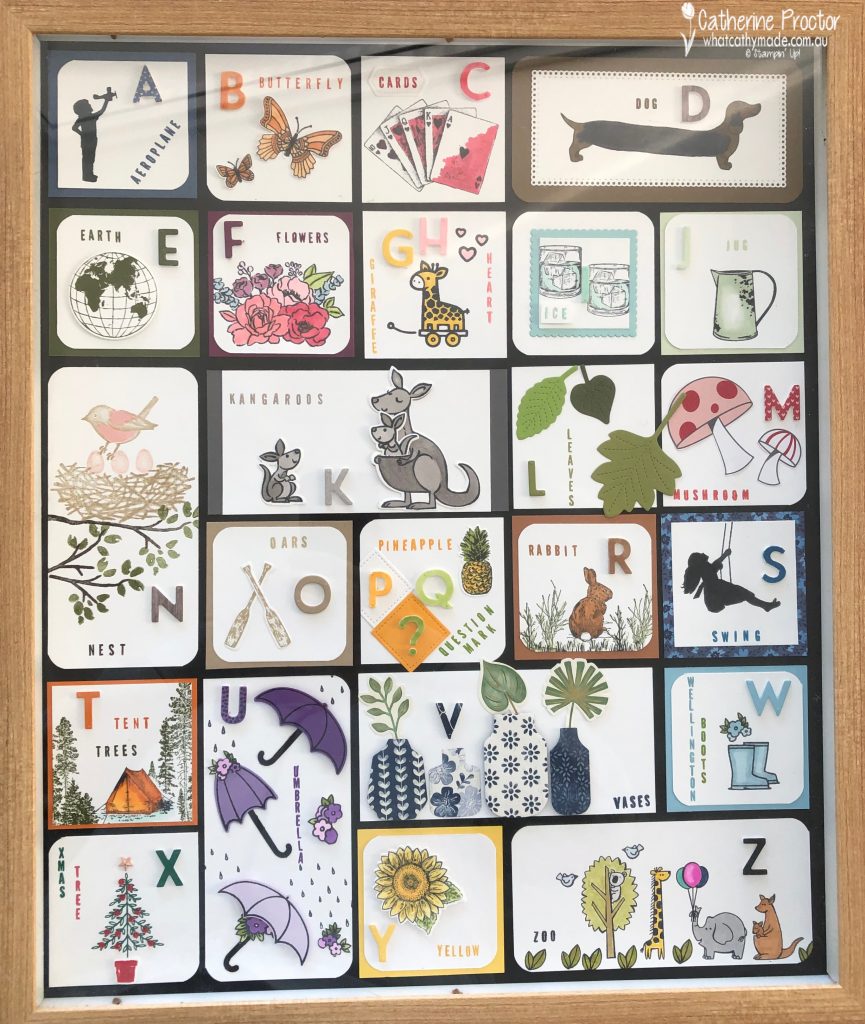 If you'd like me to post you your very own copy of the forthcoming 2021-22 Stampin Up! Annual Catalogue, the January – June 2020 mini catalogue, or to simply find out about more about Stampin' Up! contact me.
When you shop online in my Stampin' Up! Online Store don't forget to use my monthly Host Code (if your order is between $50 – $250) and I will send you a thank you gift the following month. If your order is over $250 don't use the host code because you will qualify for your own stamping rewards.
My April Host Code is ESWKFC2Y and it is valid until midnight April 31.
Would you like to get a 20% discount on everything you order? Click here to join my team:
Thanks for visiting my blog today. I'll be back this Wednesday with the AWH Colour Creations Showcase – we are creating projects with Sahara Sand this week. 
In the meantime, wherever you are in the world, stay safe, stay calm…and keep on crafting xxx