Hello crafters! For my cards this week I'm using the Whimsy & Wonder DSP and the Seasonal Swirl dies again, this time pairing them with the Well Defined stamp set and matching embossing folders.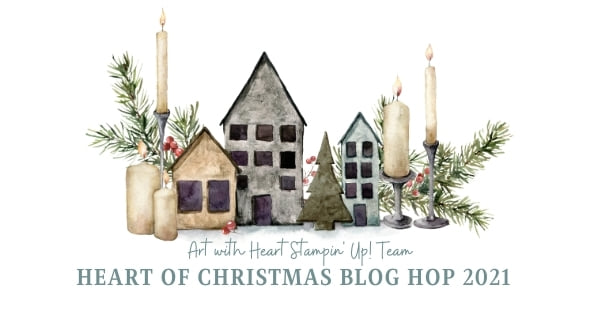 I've also created my own matching embellishments using the leftover iridescent foil that surrounds the Wonderful Snowflakes embellishments. There is plenty of spare foil here – don't waste it! Use your dies and punches to create homemade embellishments to match your cards.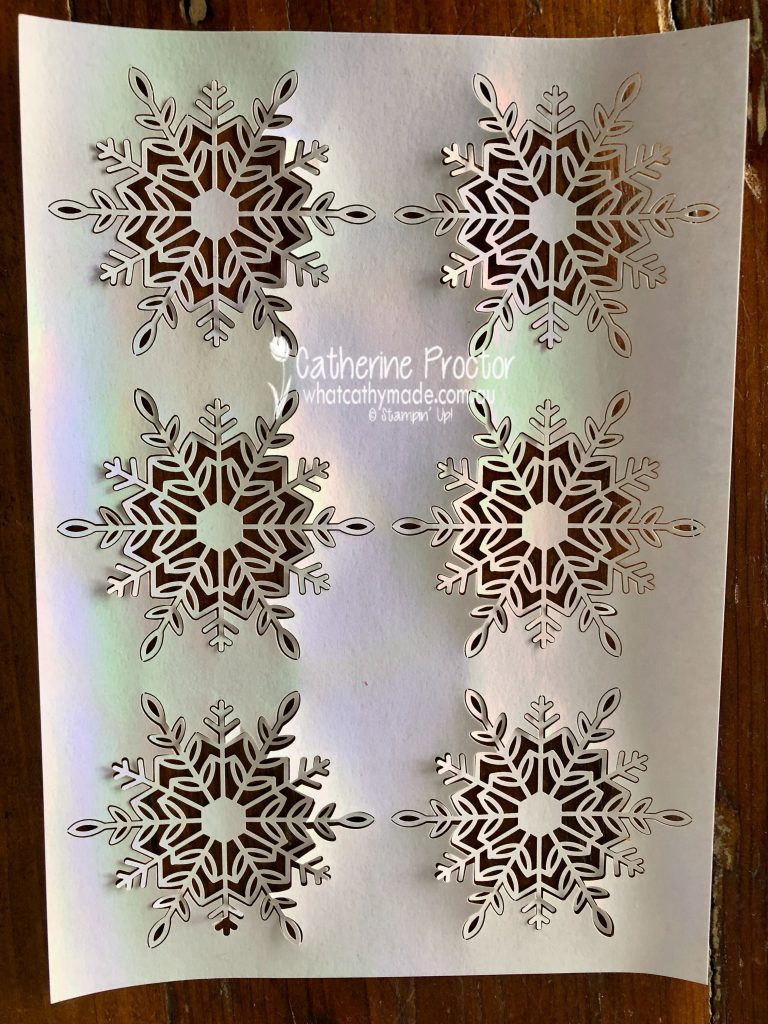 The different elements I used for each card were inspired my the particular definition I chose from the Well Defined stamp set. I think this first card is my favourite.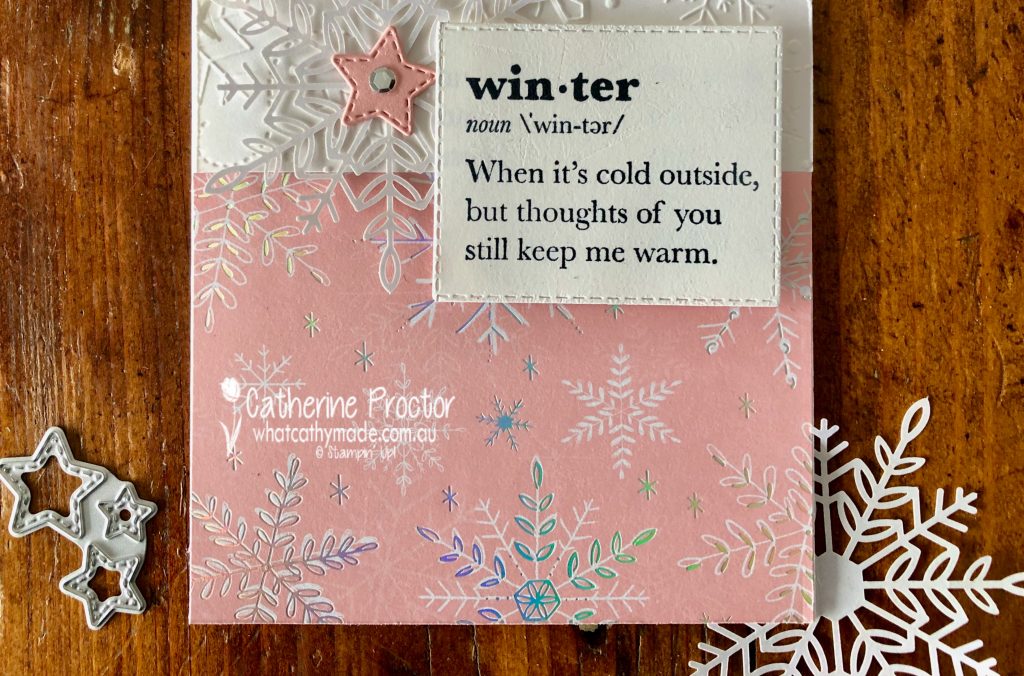 I've used the stamp that has "Winter" as the definition word, so I used the snowflake patterned DSP, the snowflake Wintry Embossing folder, one of the Wonderful Snowflakes embellishments and tiny stitched stars from the Seasonal Swirl dies. Subtle Shimmer Sequins add a final touch of bling.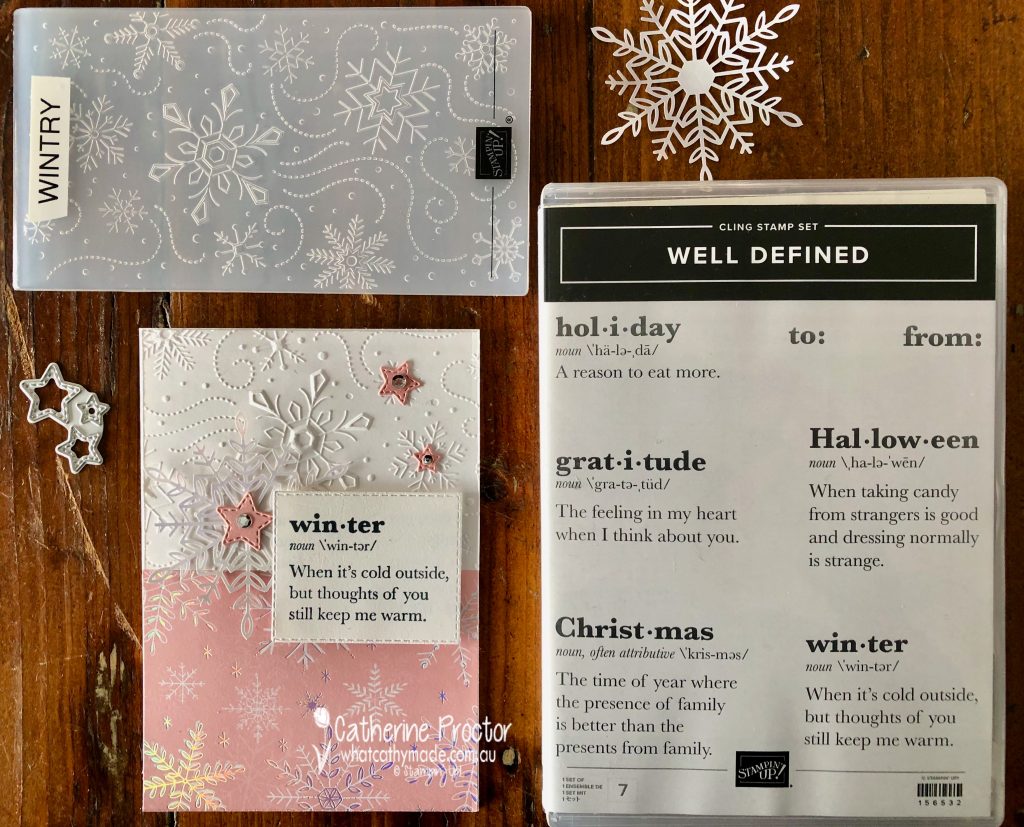 Card two uses the gratitude definition stamp, so the Thanks embossing folder from the Hello and Thanks embossing folders and stitched hearts were the obvious embellishments choice. The iridescent heart is die cut from leftover iridescent foil using the largest heart die in the Seasonal Swirl dies.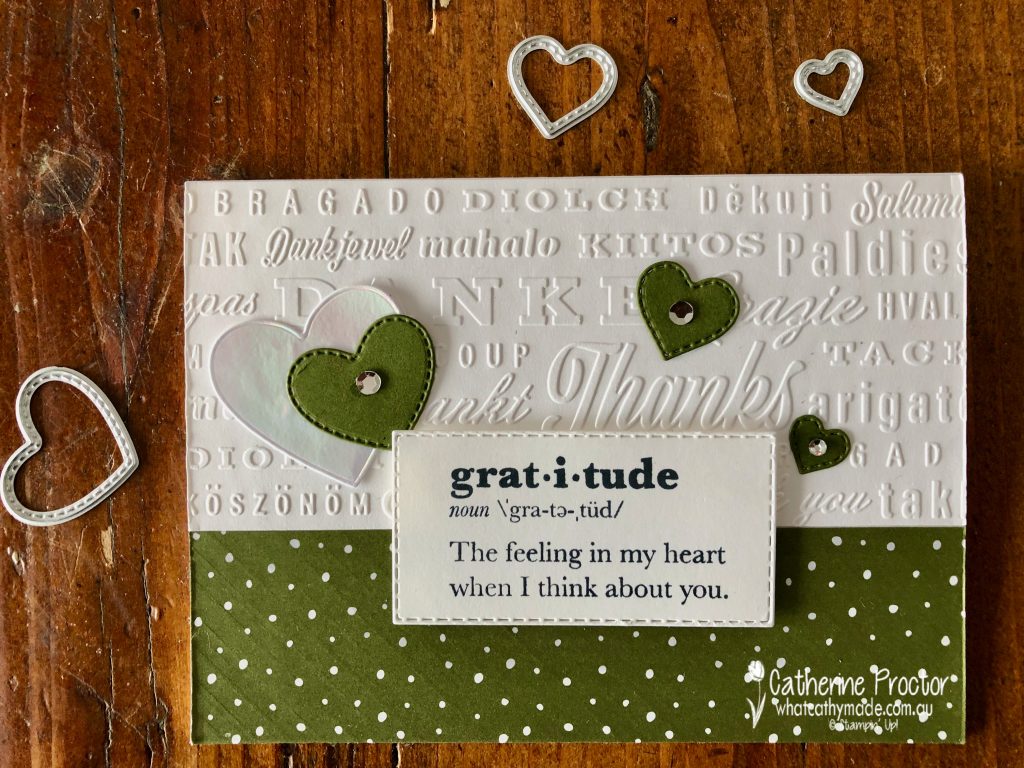 I like that this card uses mainly Christmas products to make a thank you card.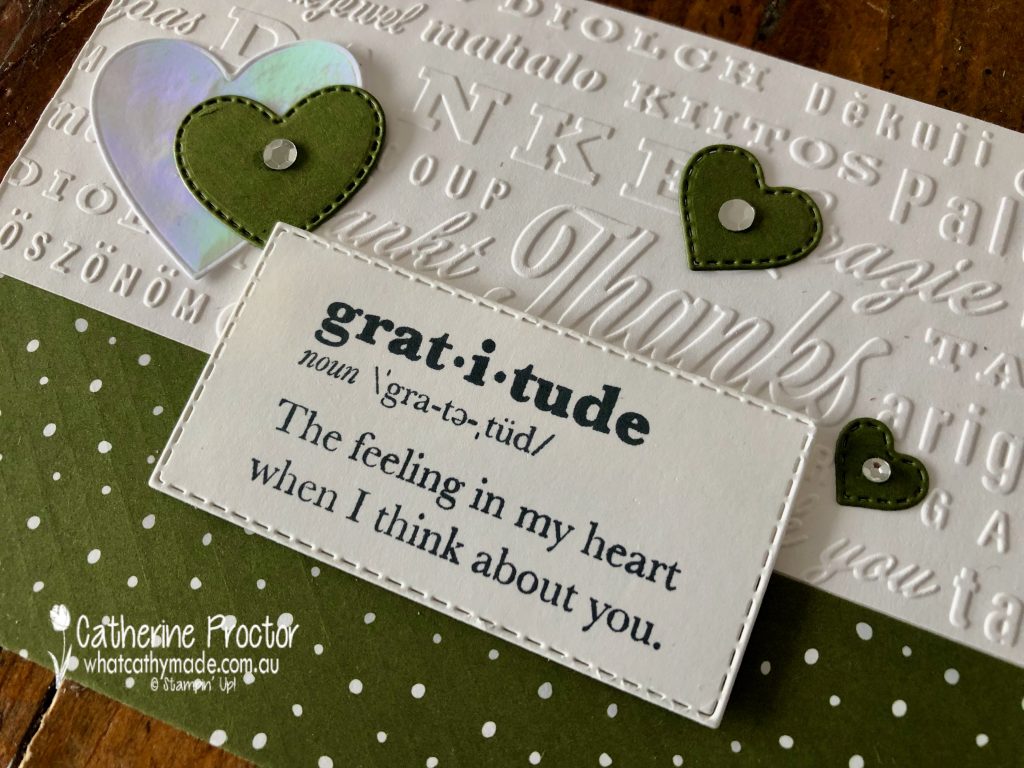 Card three is features the "Christmas" dictionary definition that references presents, so I used the Whimsy & Wonder DSP pattern with presents and holly on it. The holly embellishments are die cut using the Seasonal Swirl dies and the iridescent foil bow is die cut using the bow die from Pierced Blooms dies.
Which card is your favourite?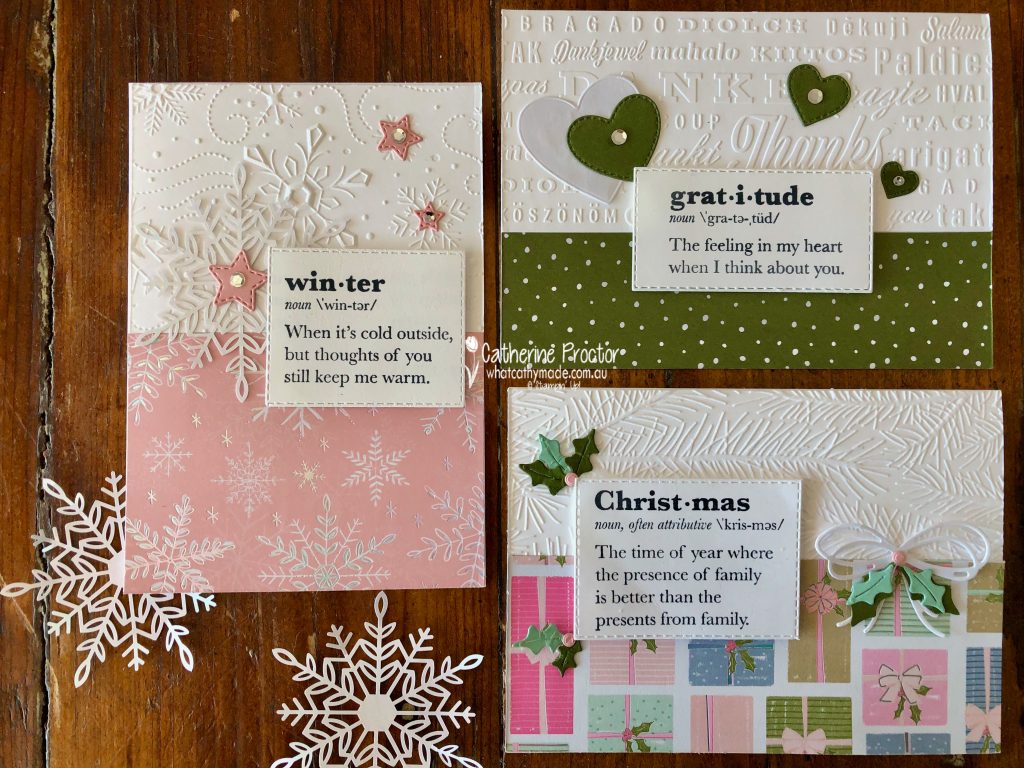 Now it's time to hop on over to our next participant, the lovely Michele Taylor … I can't wait to see what Michele shares with us today!

If at any time you find a broken link please head to the blog of this week's Host of the Heart of Christmas Blog Hop, Tina Gillespie, as she has the full list of links for everyone who is participating.
You can purchase any of the products I've used tonight.
Thanks for visiting my site. I'll be back with another card on Wednesday.
In the meantime, wherever you are in the world, stay safe, stay calm … and keep on crafting xxx