Even though restrictions are slowly being lifted here in Australia, it's going to be a long time until we can interact with family and friends the way we used to.
A lovely way to show you care is by sending a card. Stampin' Up!'s Share Sunshine digital stamp set has sentiments relevant to the unique social distancing situation we are currently in, with 100% of proceeds going to the World Health Organisation.
Here are some of the cards I've made using this digital download, including two that I shared with you yesterday.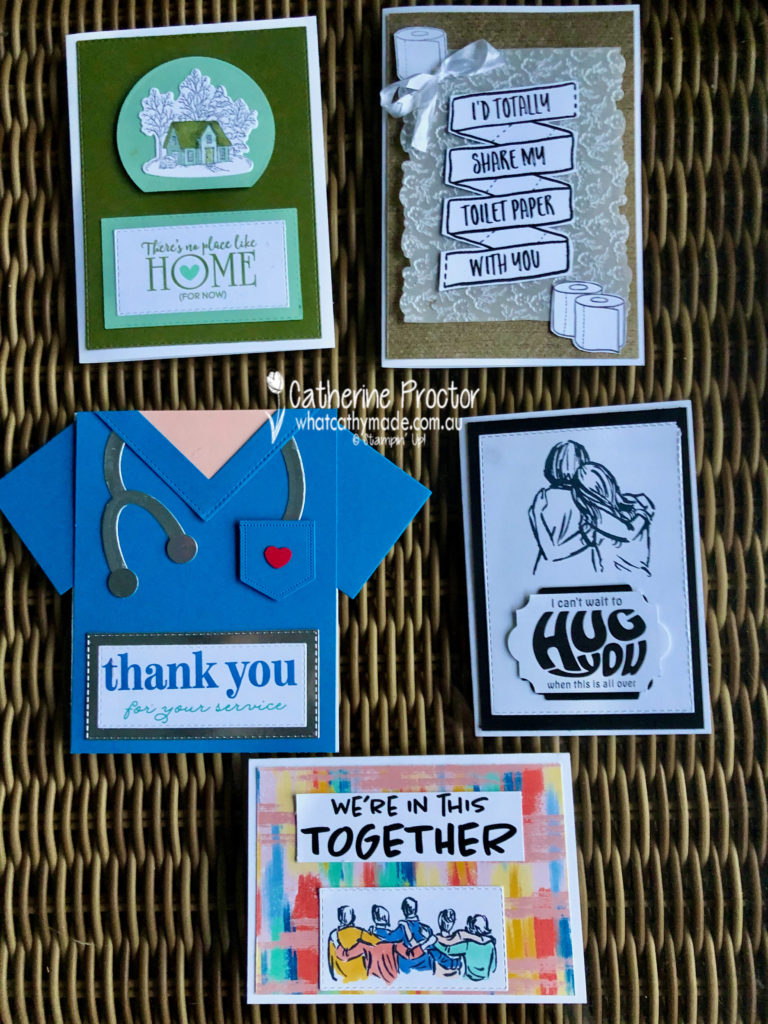 I'm going to be sending these cards out tomorrow to connect with friends and family I cannot see in person. I hope these cards will bring a smile to their faces and let them feel the warmth of a virtual hug from me.
The design for this card was created by the amazing Tami White in USA and I changed it to match the colour of the scrubs we have here in Australia.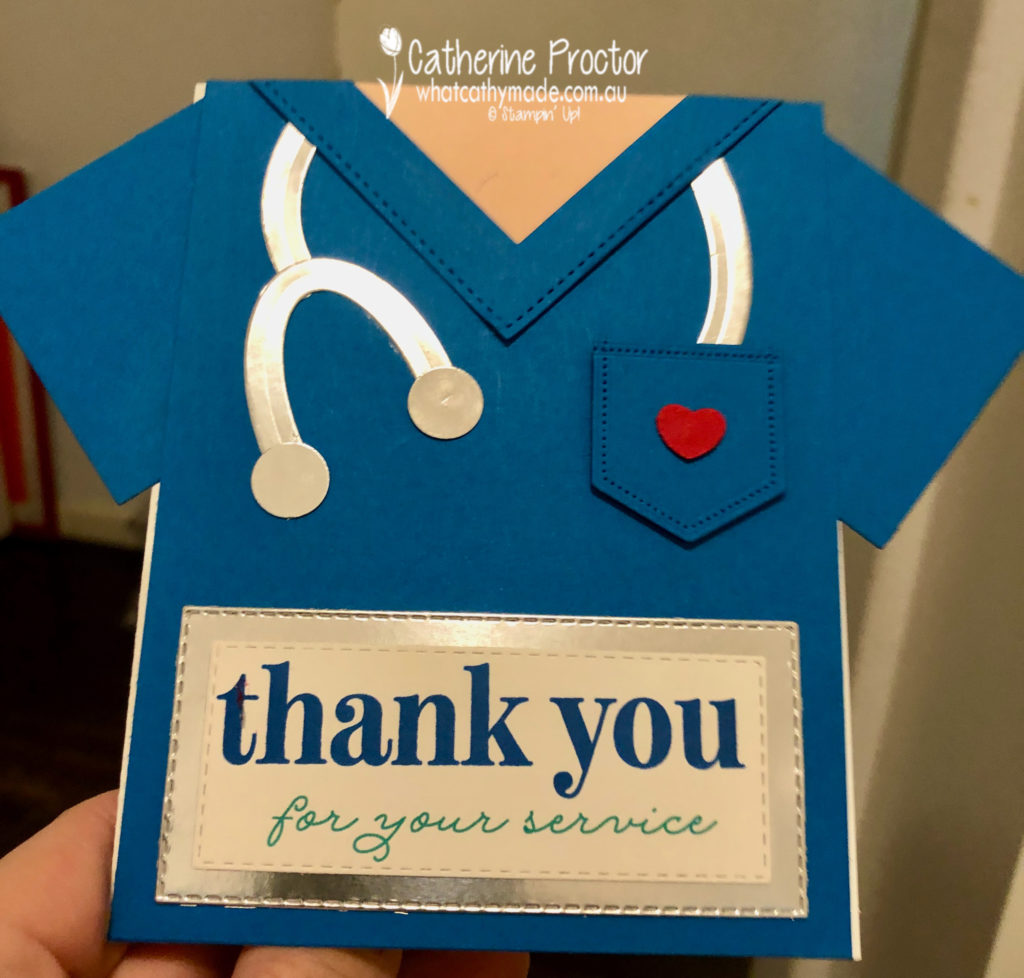 For this card I used some vellum that I embossed to replicate the look of toilet paper …not something I ever thought I'd be putting on the front of a card!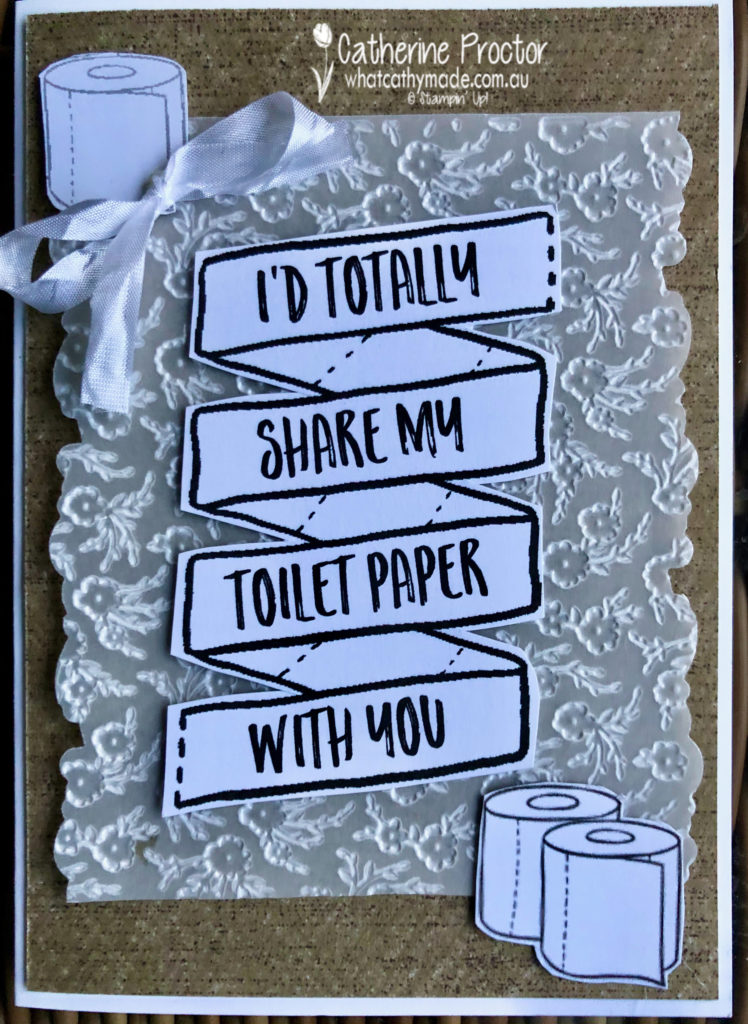 I only have one image of a house in my current stamp collection – this little one from Still Scenes, but I think it works well with the sentiment.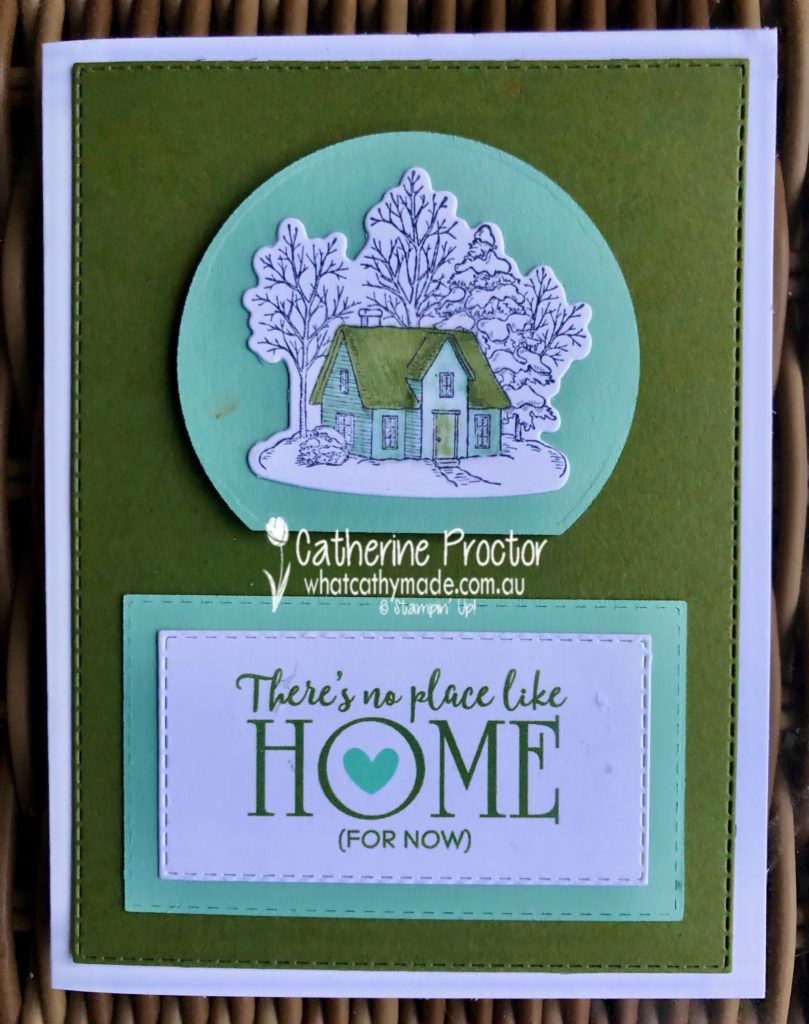 And here are the two COVID cards I made yesterday, in case you missed them.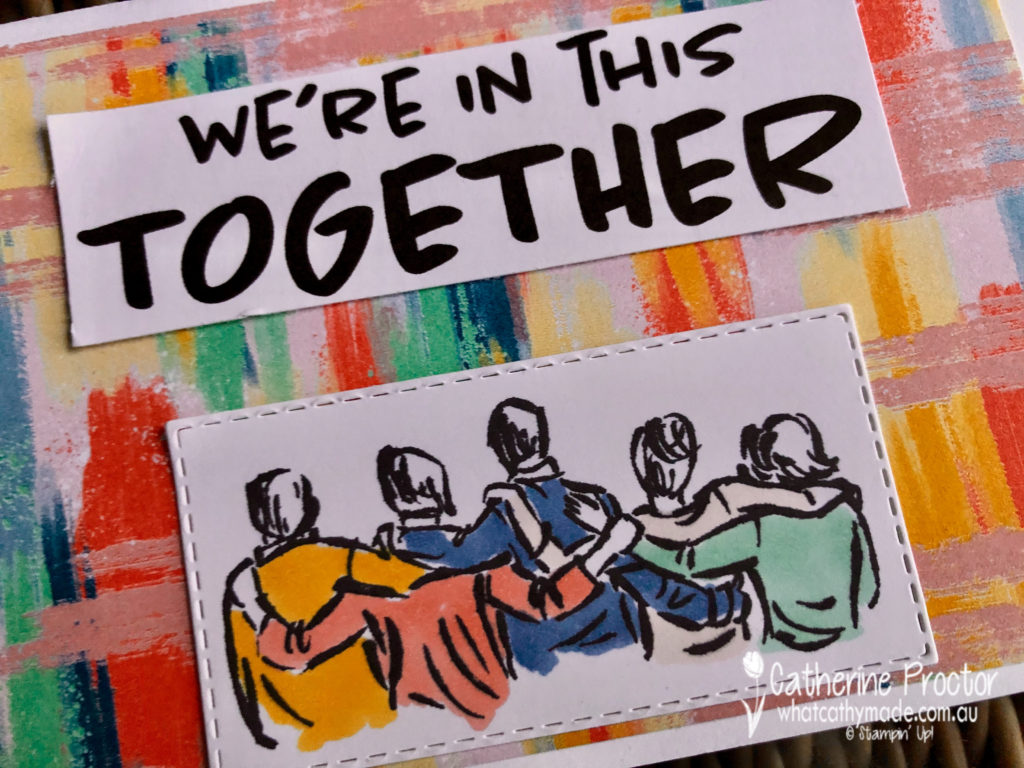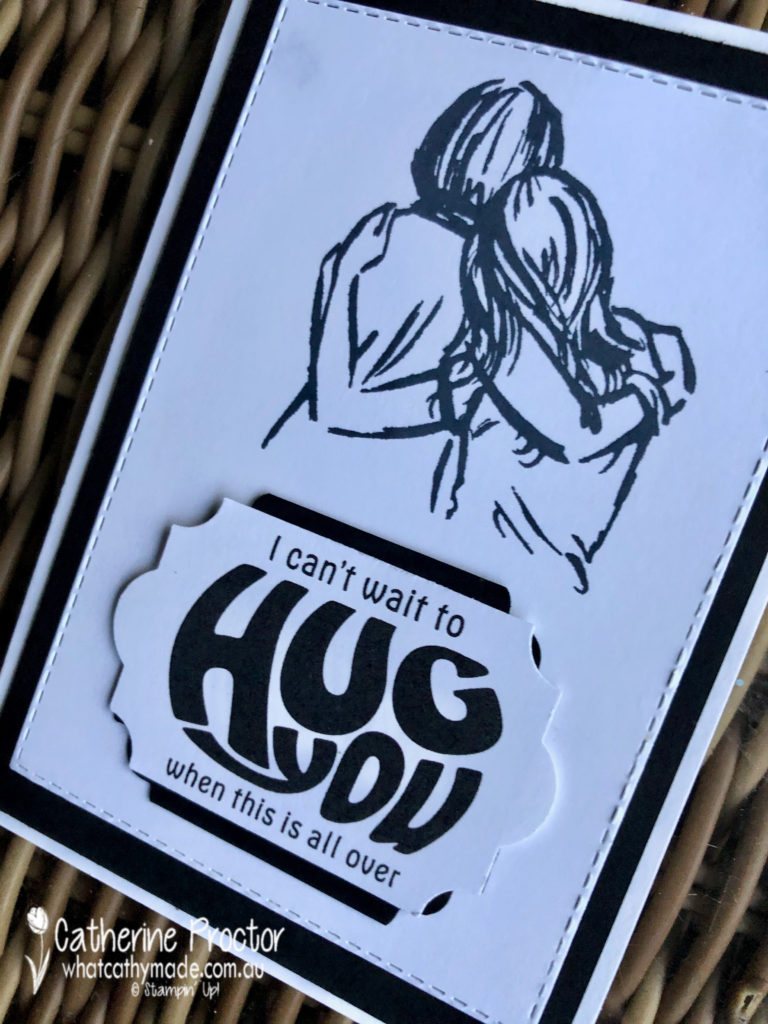 Tomorrow I will be sharing some more cards I've made with the soon to be retiring For the Love of Felt Kit, but in the meantime you can view all the retiring products in my online shop.
Would you like me your very own Stampin' Up! 2020-21 Annual Catalogue?
If you'd like me to post you your very own copy of the 2020-21 Stampin Up! Mini Catalogue, the 2019-20 Stampin Up! annual catalogue, or to simply find out about more about Stampin' Up! contact me.
Wherever you are in the world, stay safe, stay calm…and keep on crafting xxx