Welcome back to the Heart of Christmas weekly blog.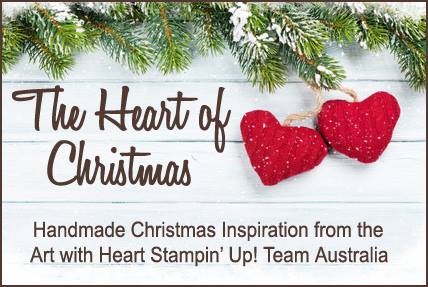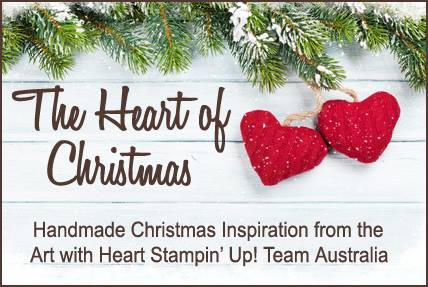 Have you ever had what I call a "happy accident" while crafting?
Well on Monday (a public holiday here in NSW where I live) I had some unexpected craft time to myself and I was having another play with the gorgeous new Merry Patterns stamp set when I had my happy accident. I began my card by stamping the 2 deer stamps in whisper white onto the Wood Textures Double Sided Paper (on sale at the moment if you want to stock up) but I was unsure just how to embellish this card so I set it aside and began to use the Marry Patterns stamp set to make another card.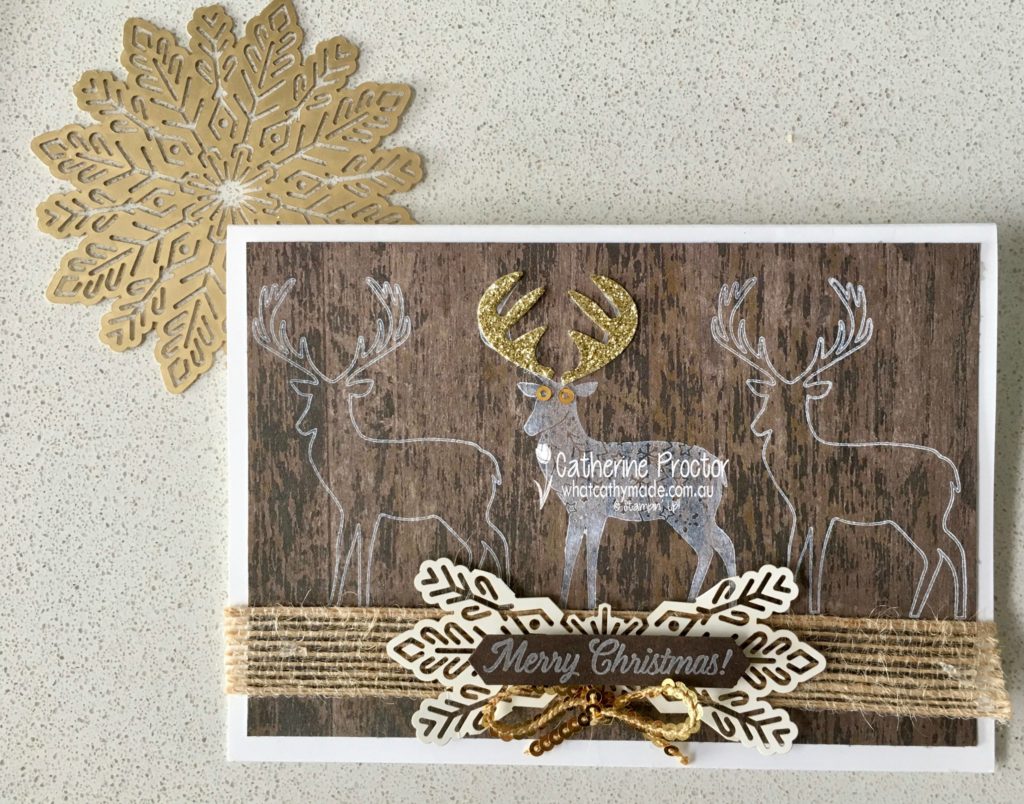 I was actually now making a birthday card with the Merry Patterns stamp set (I'll do a post about this card later this week) and in the process of using the Happy Birthday die.
While I was cleaning up the offcuts from the Happy Birthday I realised that one section of these paper offcuts would make the most perfect reindeer antlers!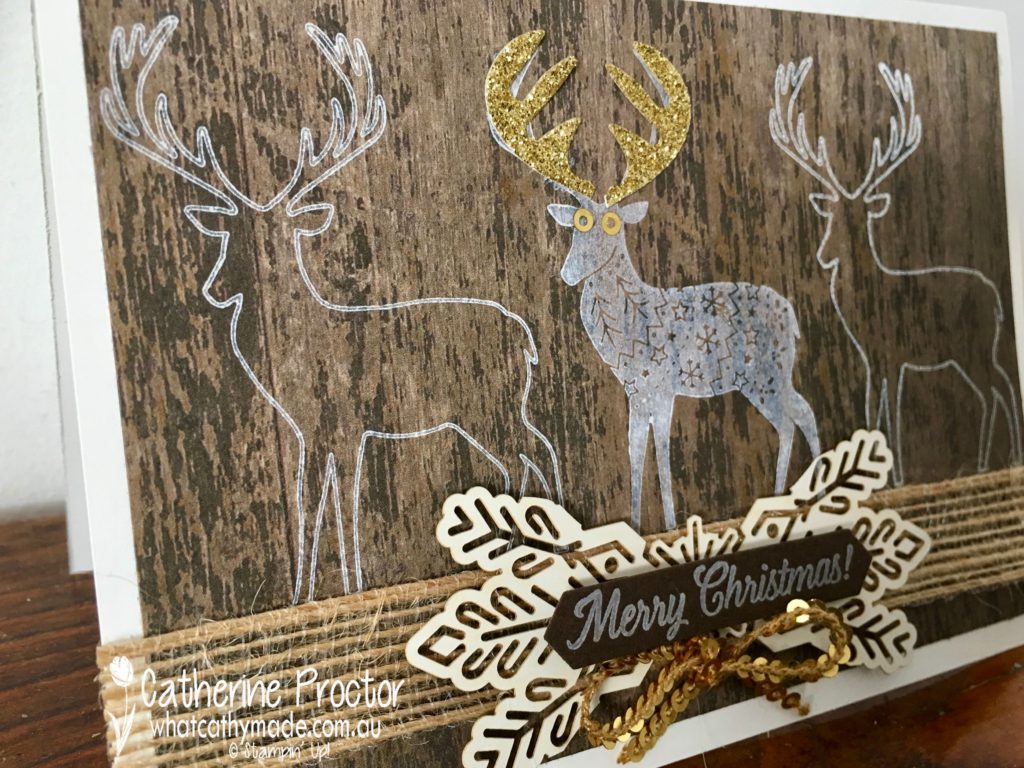 If you'd like to make some antlers yourself you need to just die cut the top right section of "happy". You need the off cut that falls between the top of the p and the y and underneath the swirl…does that make sense? Here's a photo that hopefully makes it much clearer. Can you see the antler shape now?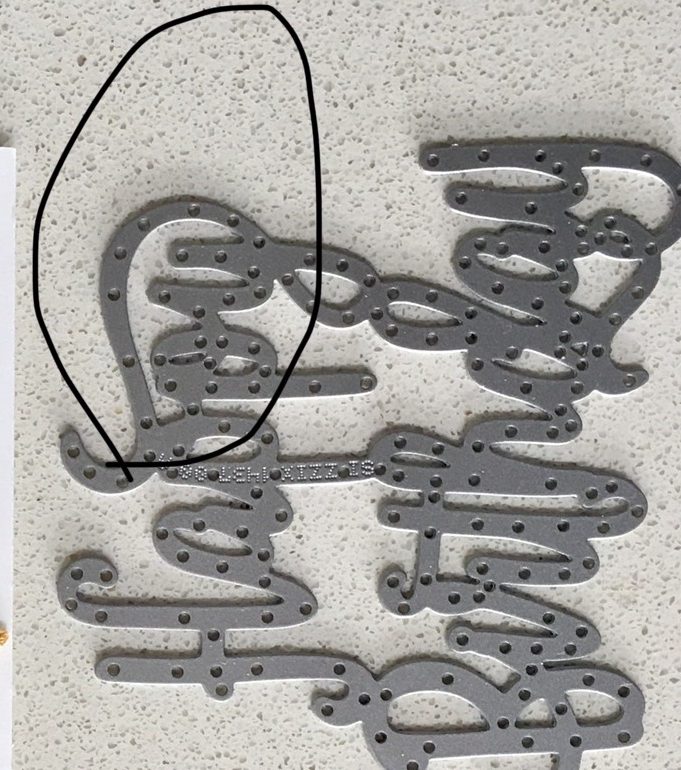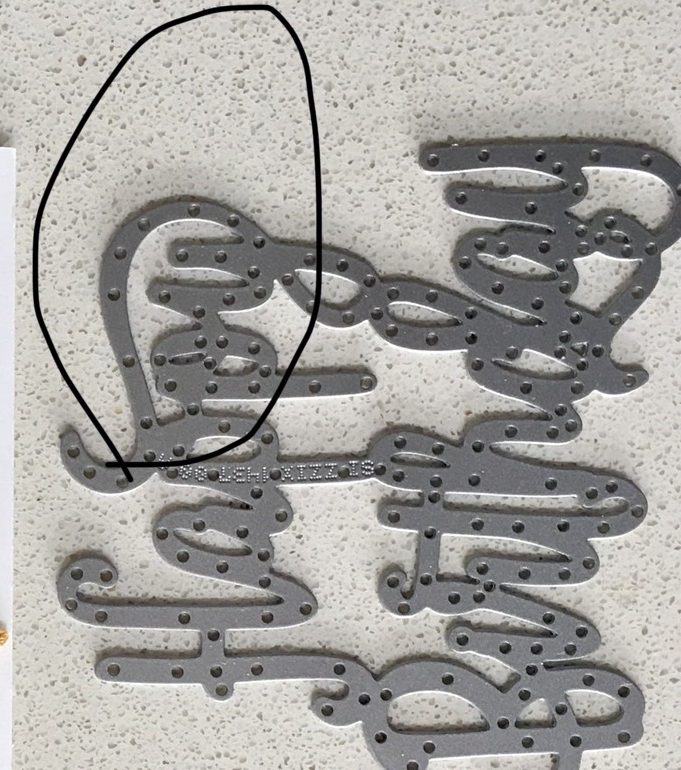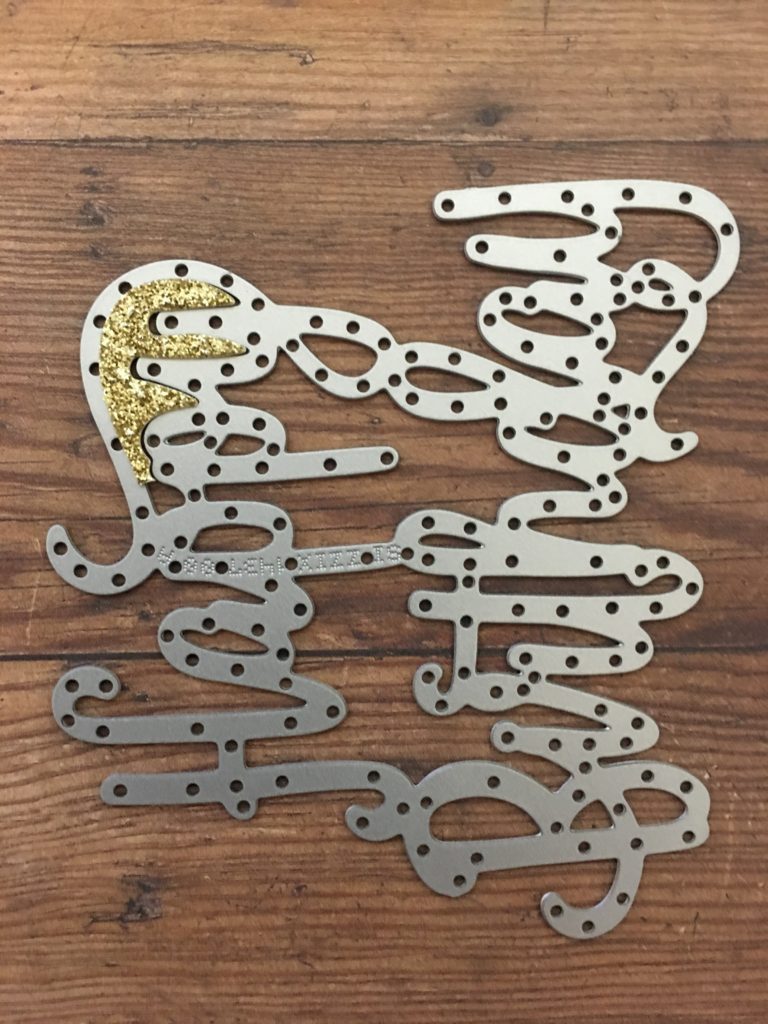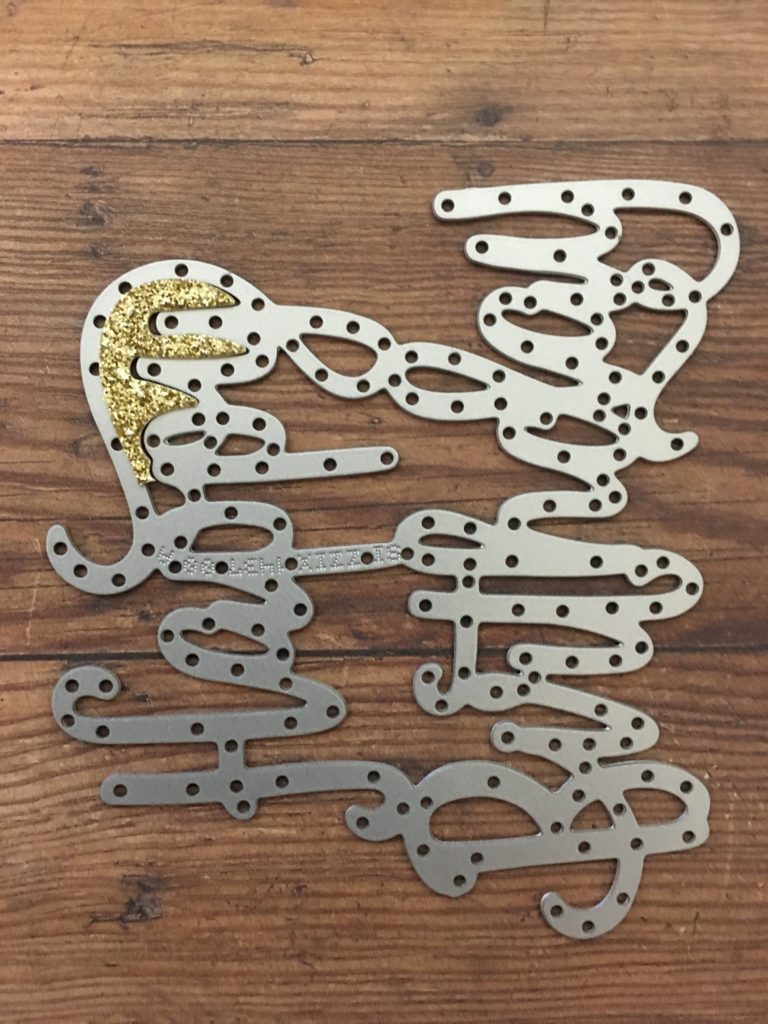 Because I used the gold glimmer paper for the antler I had to cut the other side of the antler on the reverse side of the paper, however if you're not using glimmer paper or foil and just cutting out of card stock you won't need to do this as card stock is exactly the same on both sides.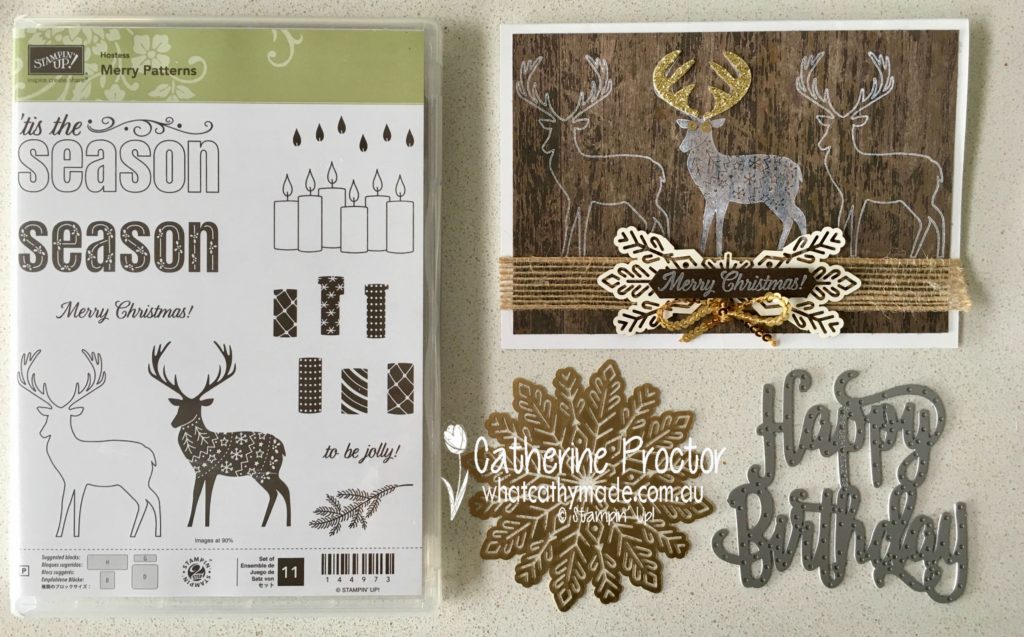 To finish off this card I attached some burlap and cut up a foil snowflake, but I used the reverse side, rather than the foil side. Did you realise you can also use this reverse side to colour the snowflake any colour you want?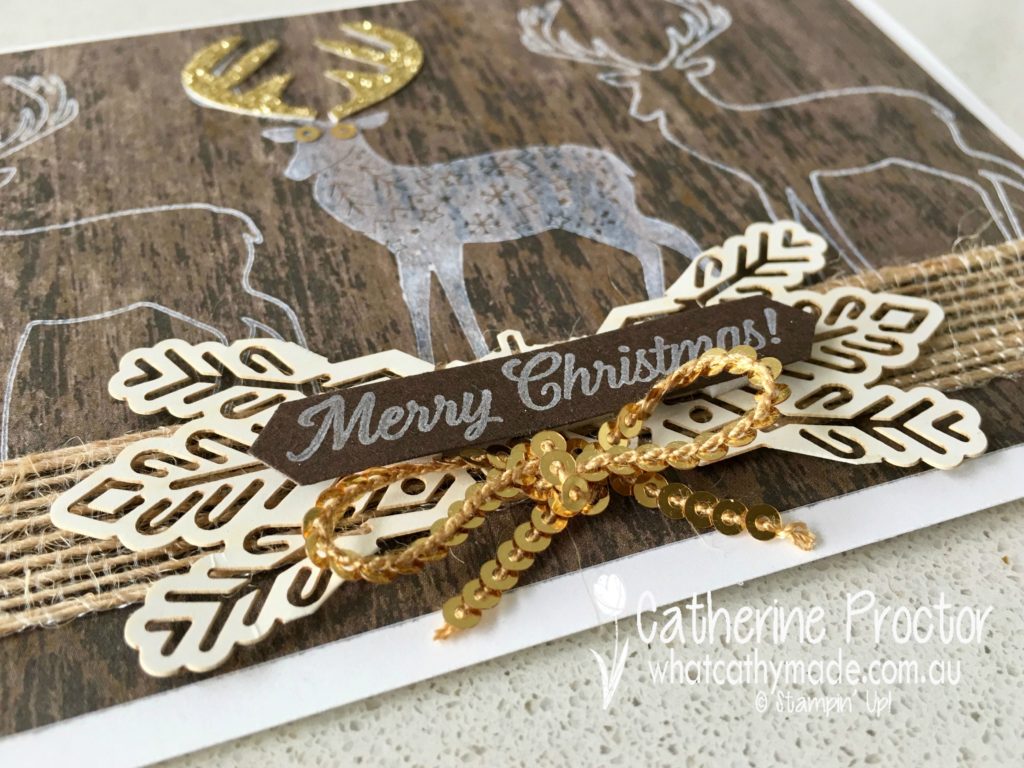 The final touches to my card were to make a bow out of the gold sequin ribbon, and I used 2 of the sequins pulled off this ribbon to make eyes for my reindeer,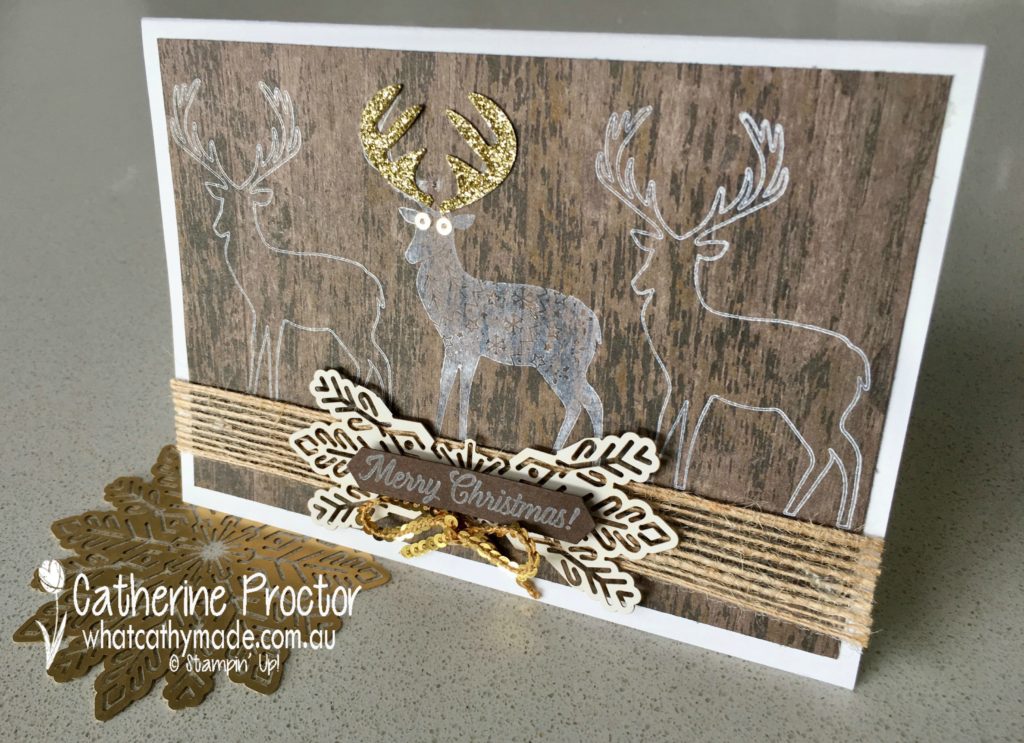 The sentiment is also from the Merry Patterns set, stamped in whisper white onto early espresso card stock and punched out with the classic label punch.
I'm so happy with this happy accident and my little reindeer with his sparkly antlers…and so are my little ceramic reindeer it seems!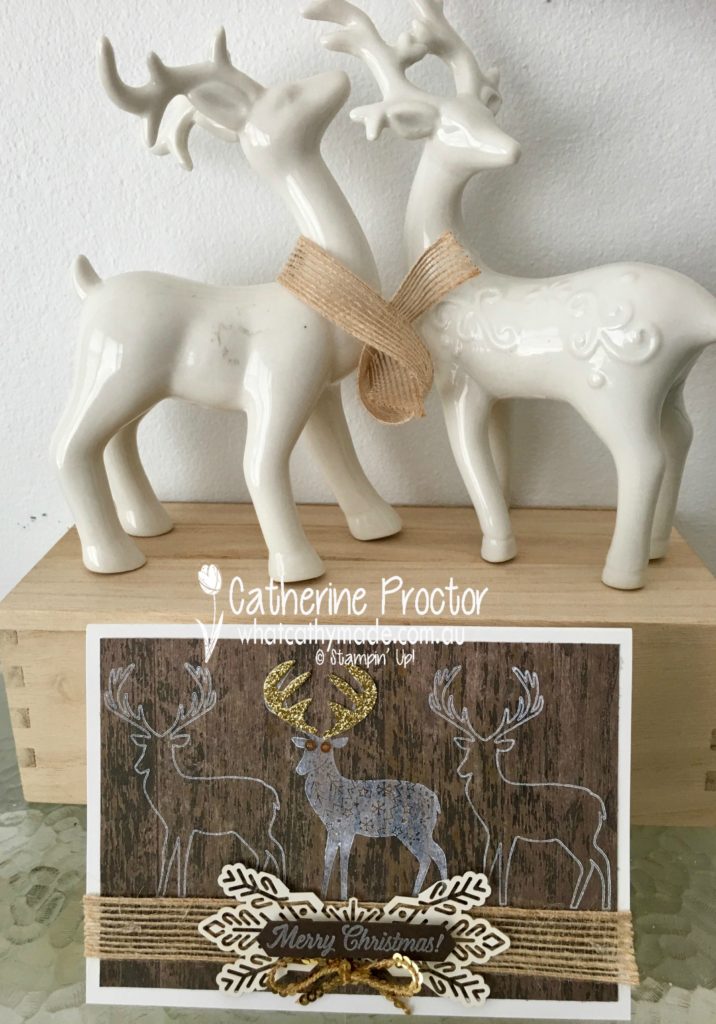 I'll be back in the next couple of days to show you the card I made using the happy birthday die (it also involves using a product in an unusual way) but in the meantime you can go back to Claire's blog to see what the rest of our team have made this week.
And you can click on any of the links below to purchase the products I've used for today's card.SaveSave
Product List
SaveSave
SaveSave
SaveSave
SaveSave
SaveSave
SaveSave
SaveSave