Welcome to week two of our 2020-2021 Art With Heart Colour Creations Showcase.
Each week various members of our Art With Heart Colour Creations team will be bringing you weekly colour inspiration as we showcase our range of over 50 beautiful Stampin' Up! colours in alphabetical order.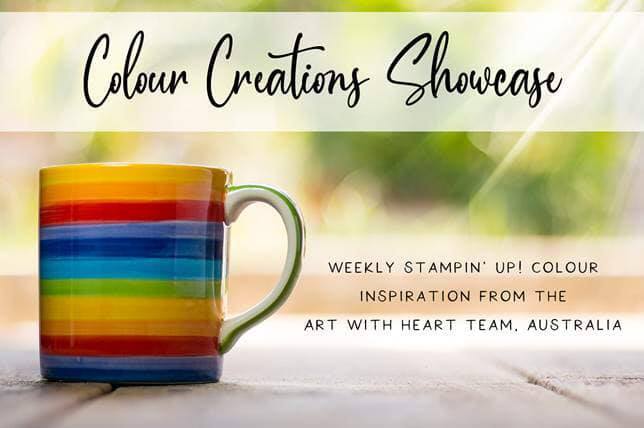 Week 2 – Basic Gray
Basic Gray is what I would call a "gunmetal" gray and part of the Neutrals collection of colours.
It is available in the following products.
Like all of the versatile neutrals, Basic Gray works with any colour, and today I've chosen to pair it with some other neutrals as well as two colours that really pop beside Basic Gray: Mango Melody and Crushed Curry.
Mango Melody and Crushed Curry are two colours I rarely use, but for some reason they are the first colours I seem to reach for when using any shade of grey.

All three of my cards today are CASED from the brand new 2021-22 annual Catalogue as I excitedly wait for my order to arrive!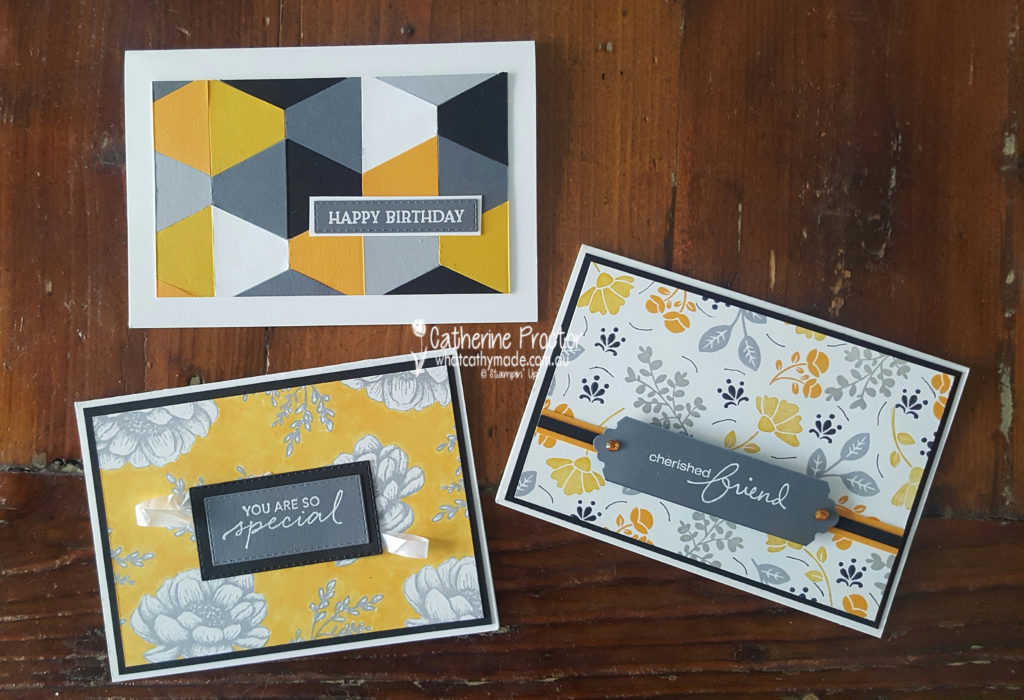 Luckily, as a Stampin' Up! demonstrator I was able to place a pre-order for the new catalogue so I already have some of the new products, including the Lovely You punch bundle.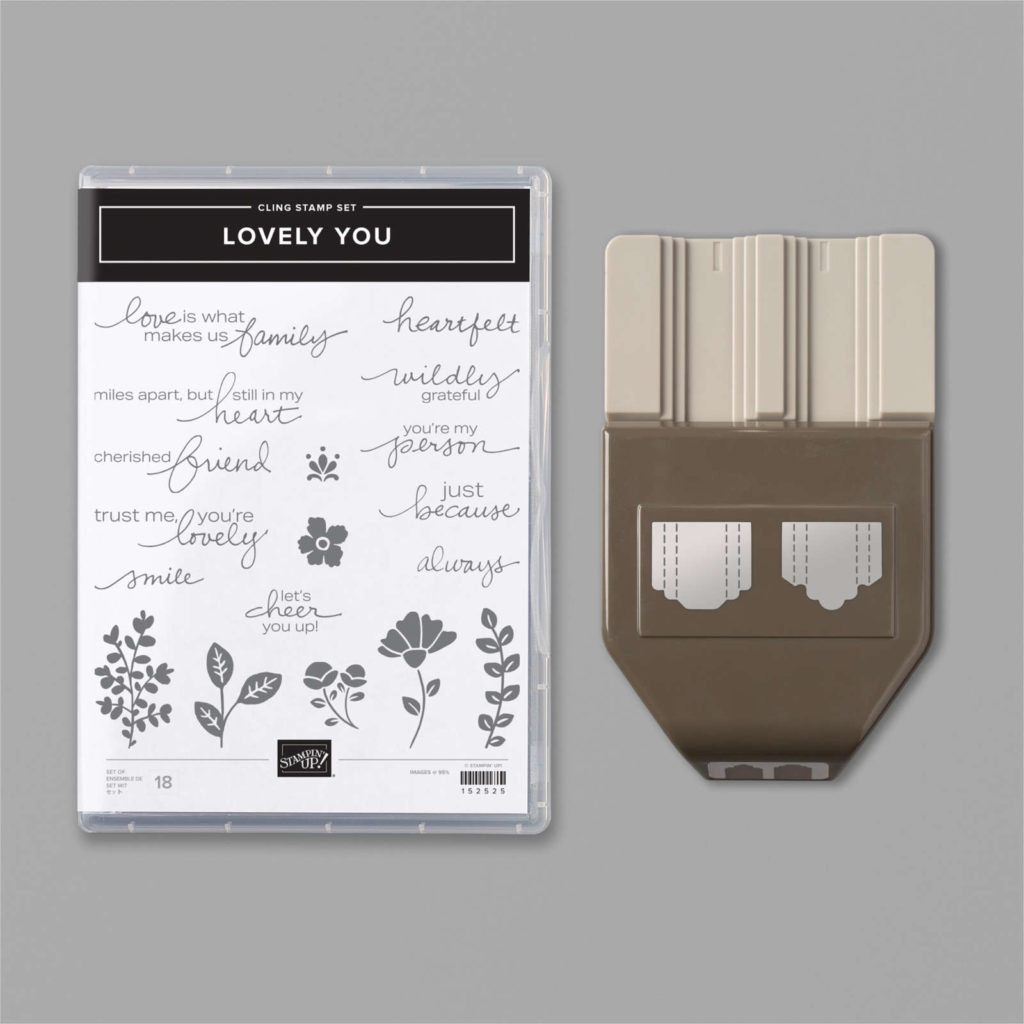 I love this card on page 22 of the new catalogue because it uses one of my favourite techniques – stamping your own DSP. There are seven little floral stamps in the Lovely You stamp set and they are just the perfect size for creating homemade DSP.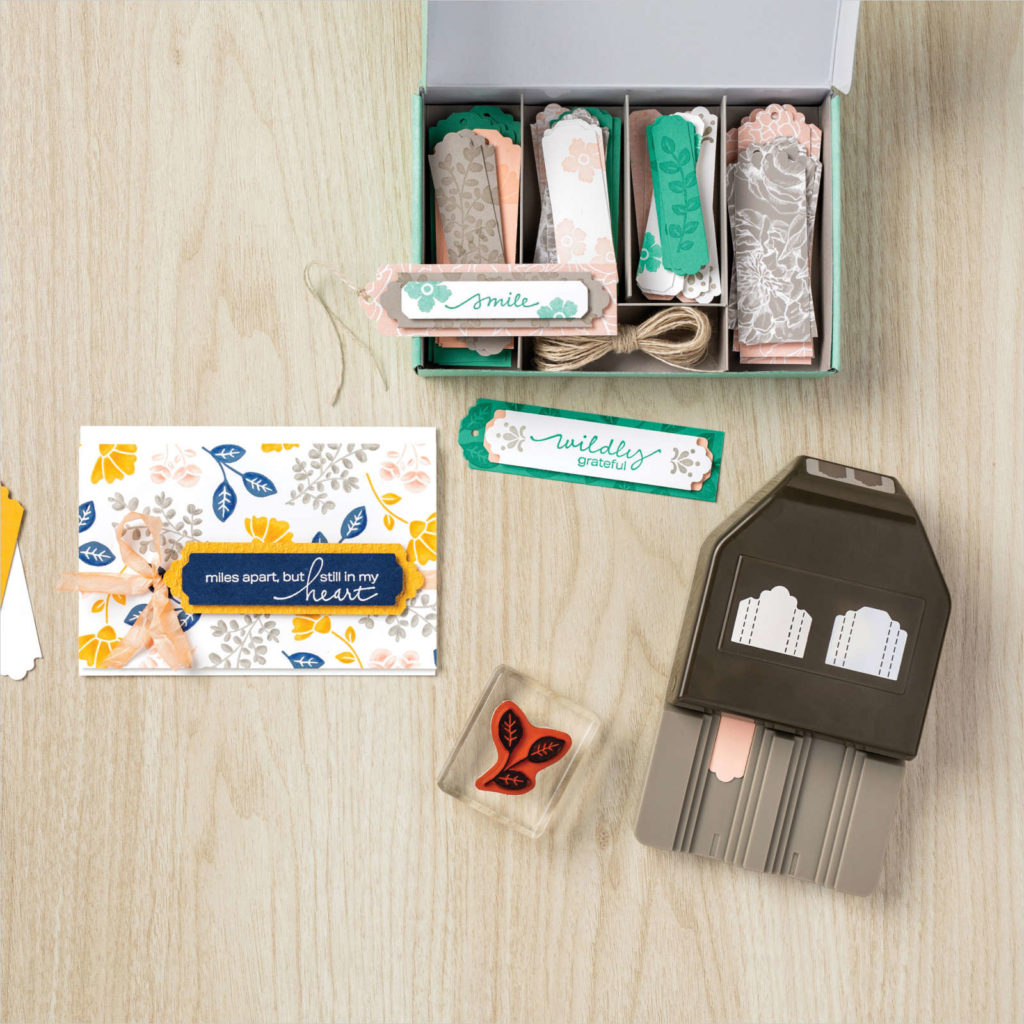 And here's my CASE of this card, using the Basic Gray palette of colours that I've chosen for my cards today.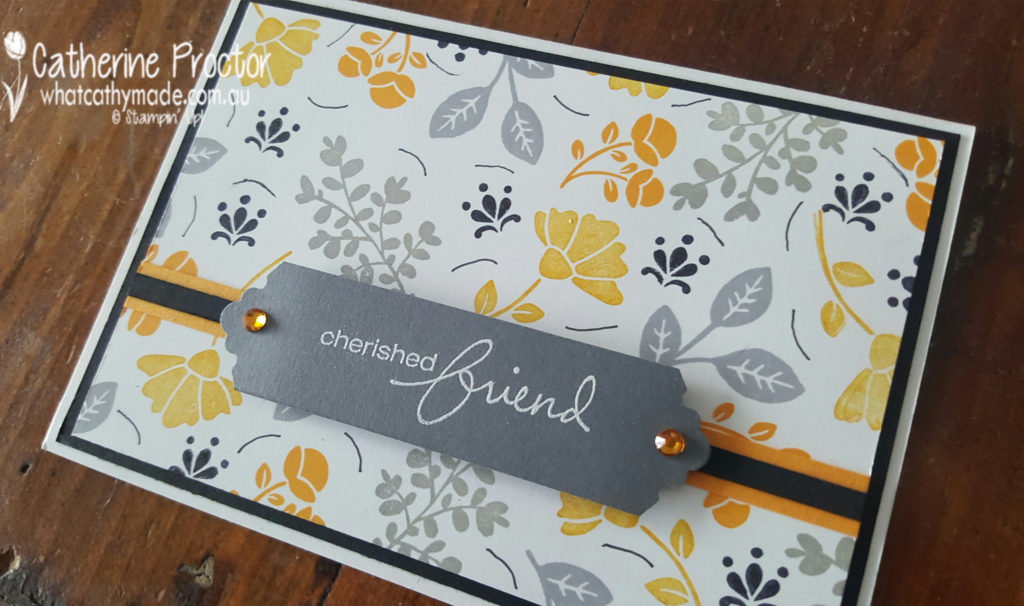 Strips of card stock give a ribbon effect and gilded gems add a touch of bling.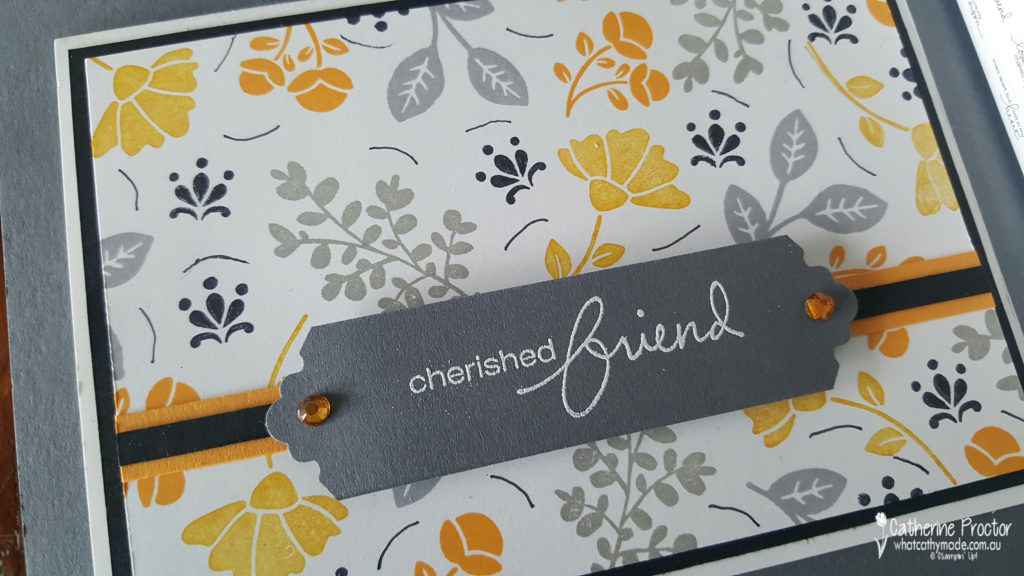 I also wanted to make a strong masculine card using Basic Gray and I was inspired by a very neutral card layout on page 124 of the catalogue. The card on the bottom right of this photo uses one of the dies from Tasteful Touches bundle and the lovely wooden papers in the "In Good Taste" Designer Series Paper .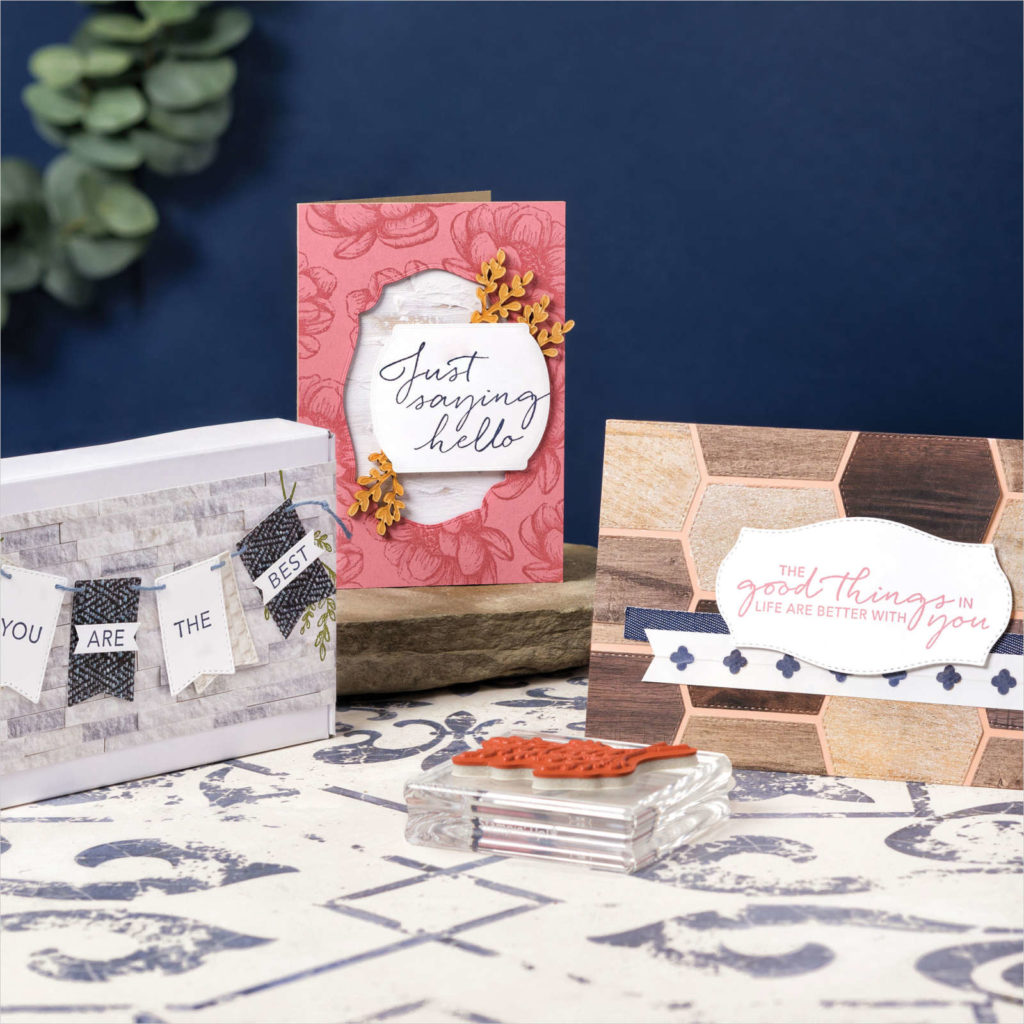 I love taking a shortcut where ever I can, so for my card I decided to use a punch instead of a die. Using the Tailored Tag punch enabled me to make a card with a very similar layout…only much faster.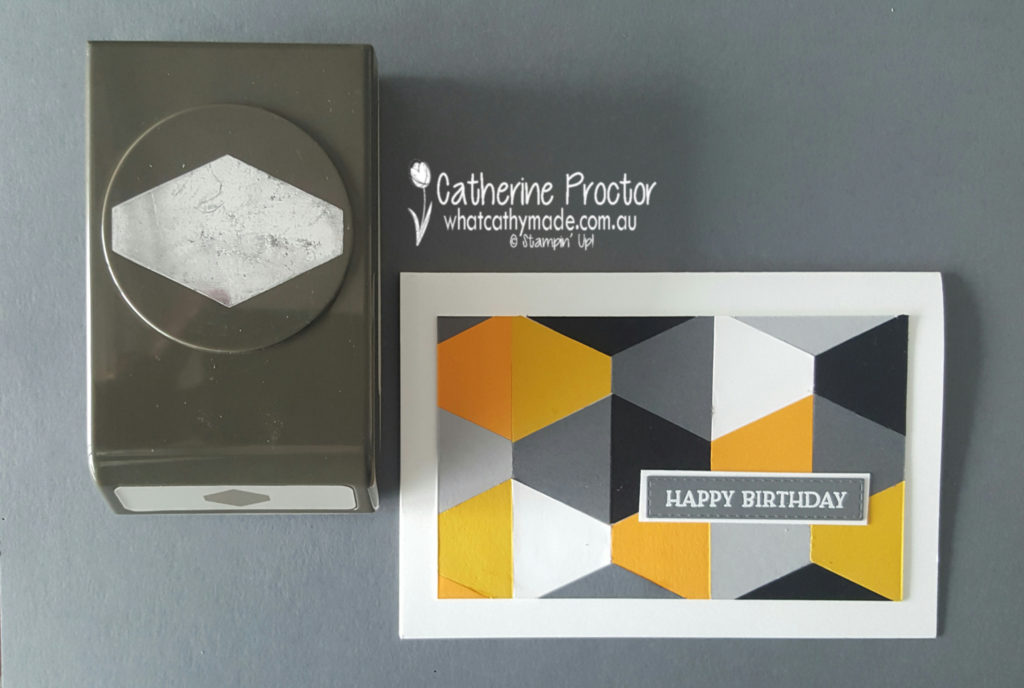 I'm very happy with how this card turned out and I'm going to make a couple more cards using this design but with different coloured card stock.
The "Happy Birthday" sentiment is from the new Blossoms in Bloom Stamp set, stamped in Versamark Ink and then heat embossed using White embossing powder.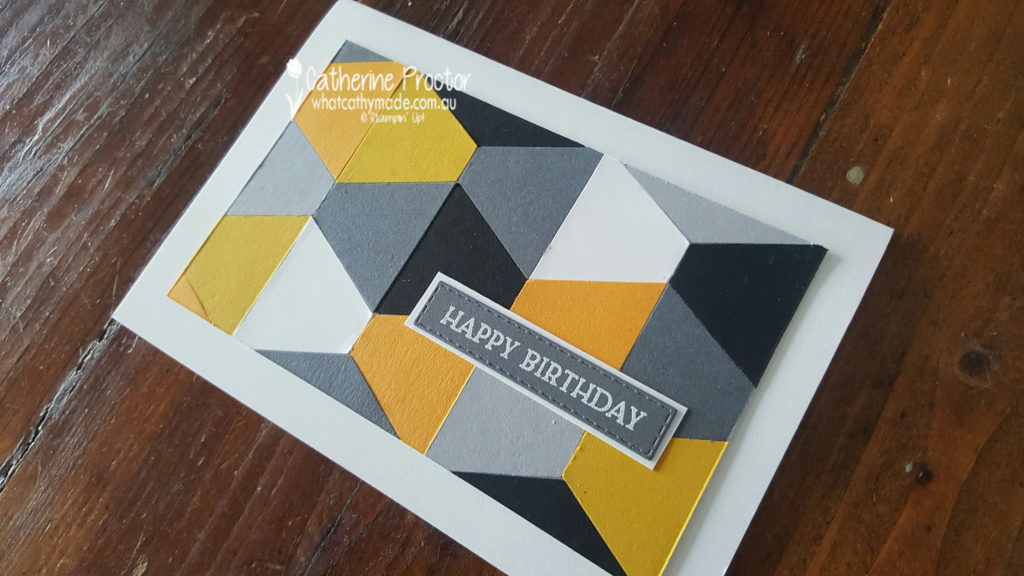 My final card was CASED from a card on page 84 of the catalogue that features the stunning new Peony Garden Designer Series Paper. The blue card in the photo below is the one I decided to CASE.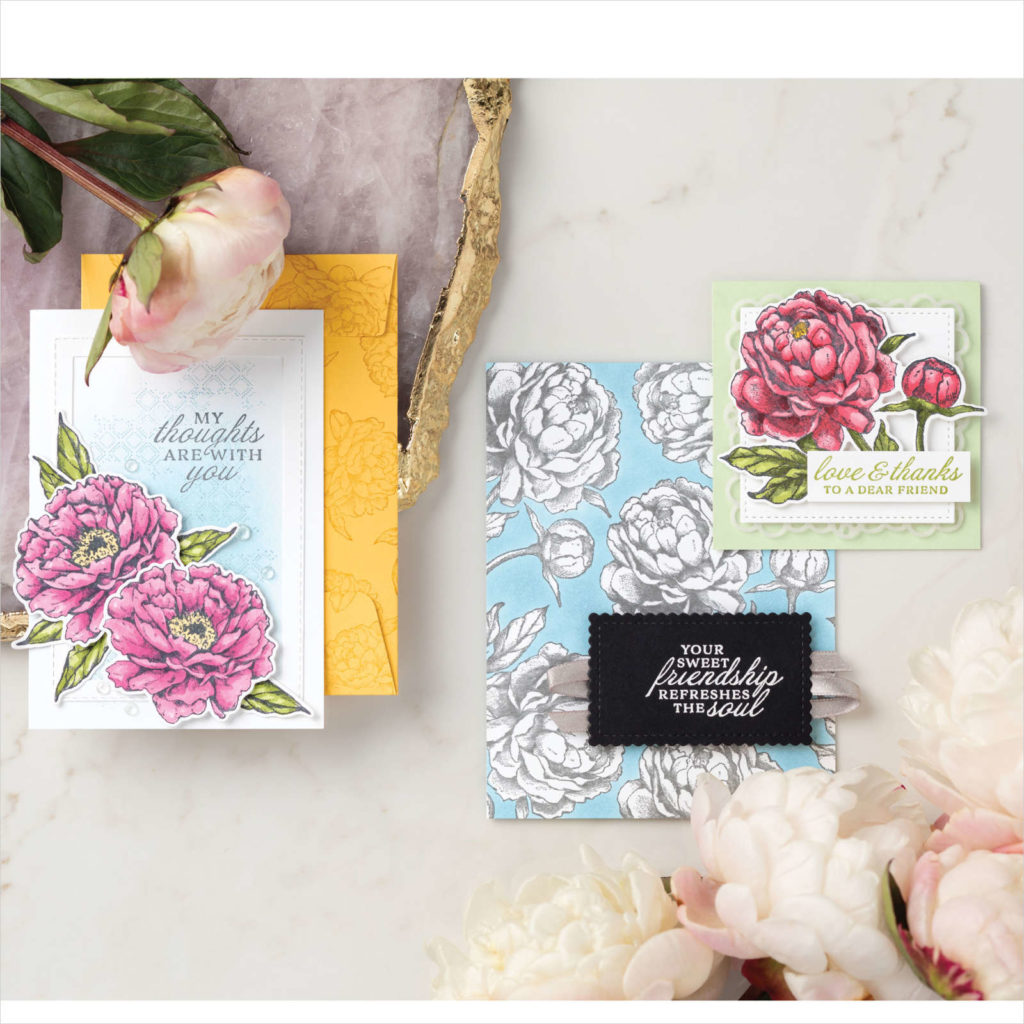 I cannot wait to get my hands on this paper, but in the meantime I've recreated this card using the two of the stamps from the Tasteful Touches Stamp Set and my Mango Melody Stampin' Blends.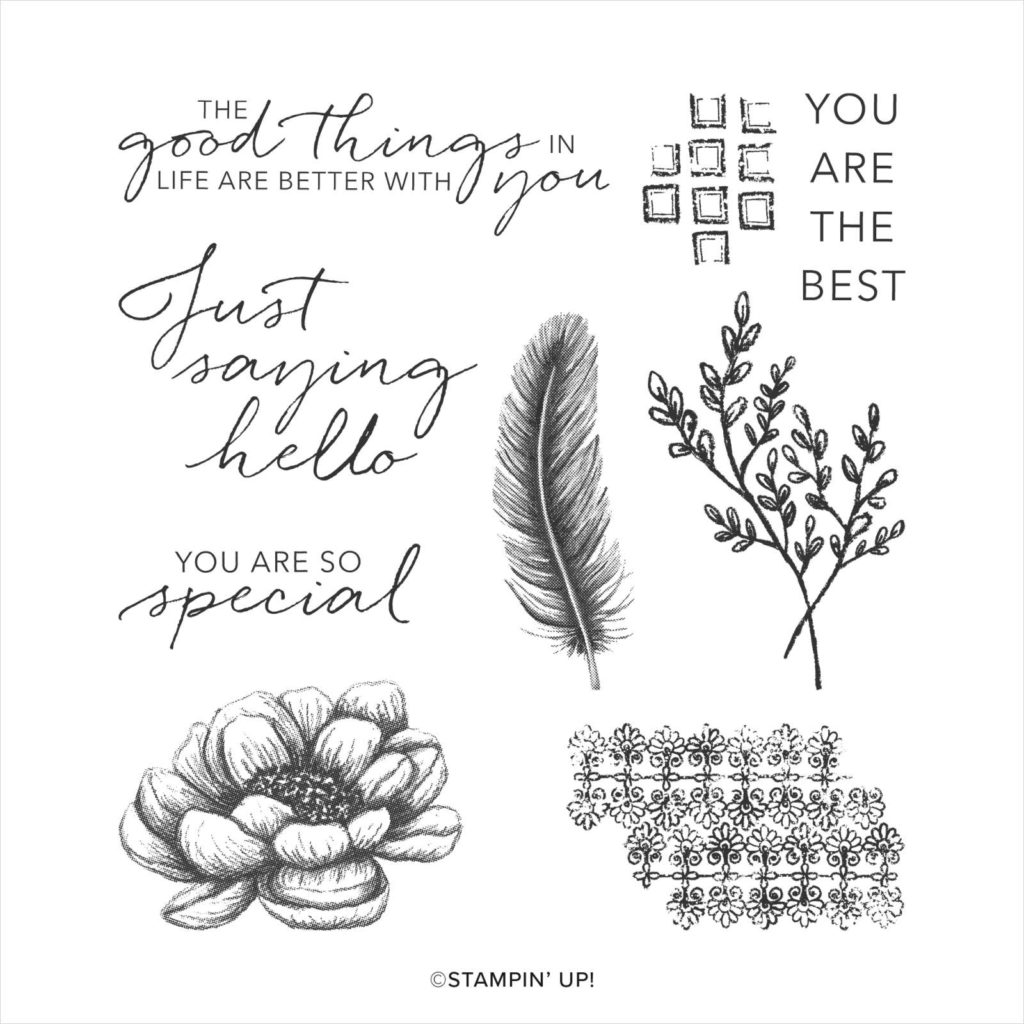 This is such an easy and fun design and also a great way to add a colour to your card if you don't have any card stock in that colour.
I've simply randomly stamped the flower and the branches of the card onto Whisper White card stock using my Basic Gray ink. I then carefully traced around the outline of each images with my Mango Melody Stampin' Blend before colouring in all of the white area between each image.
The "you are so special" sentiment comes from the Tasteful Touches stamp set.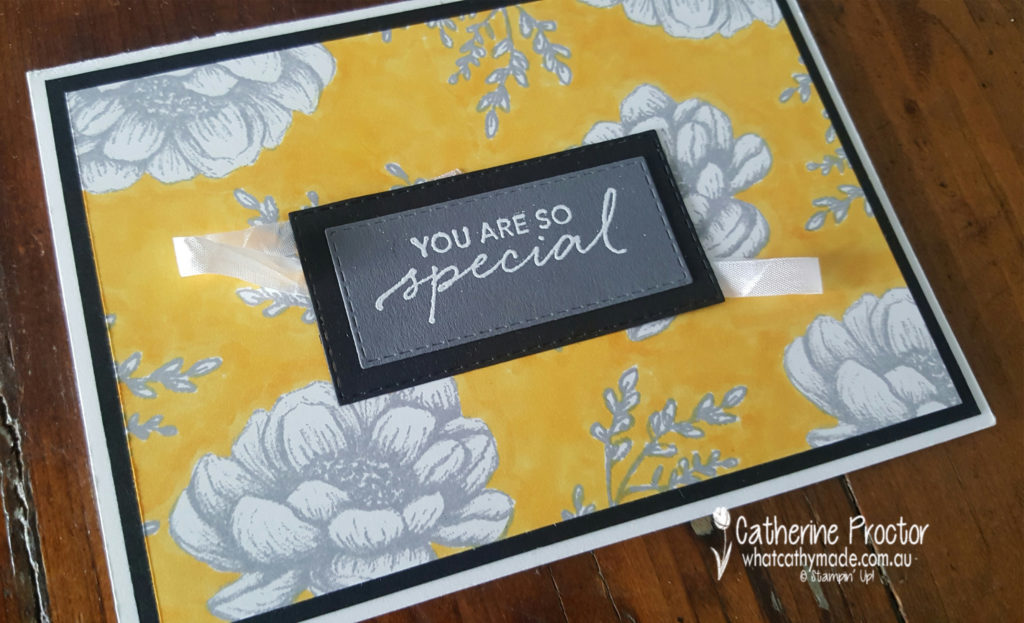 Basic Gray is such a versatile neutral – I could easily replace the Crushed Curry and the Mango Melody in any of these cards with pinks, red, purples, blues, greens, or even some foil or other neutrals. Any colours would pop really nicely beside Basic Gray.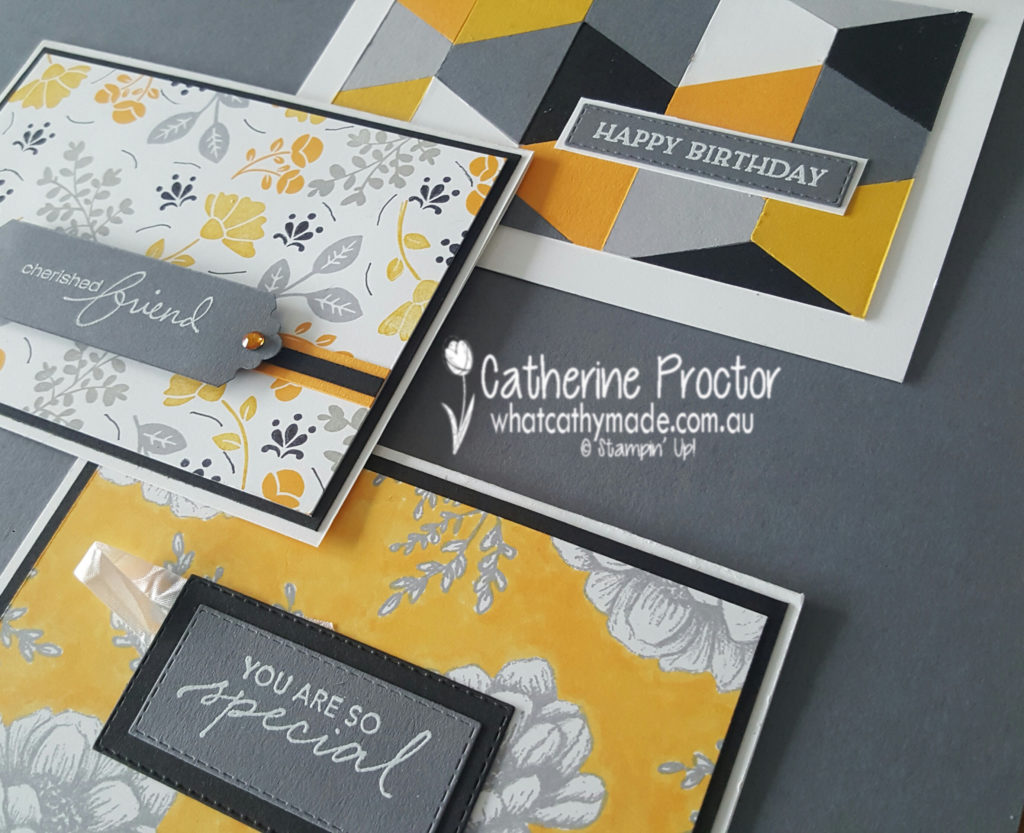 I can't wait to see what the rest of the Art With Heart team have come up with today.
Just click on the links below to see what they've all made.
Thanks so much joining the Art With Heart Colour Creations Showcase. I hope we've inspired you to look at Basic Gray with fresh eyes.
Next Wednesday we'll be showcasing one of the brights: Bermuda Bay. We hope you can join us all then.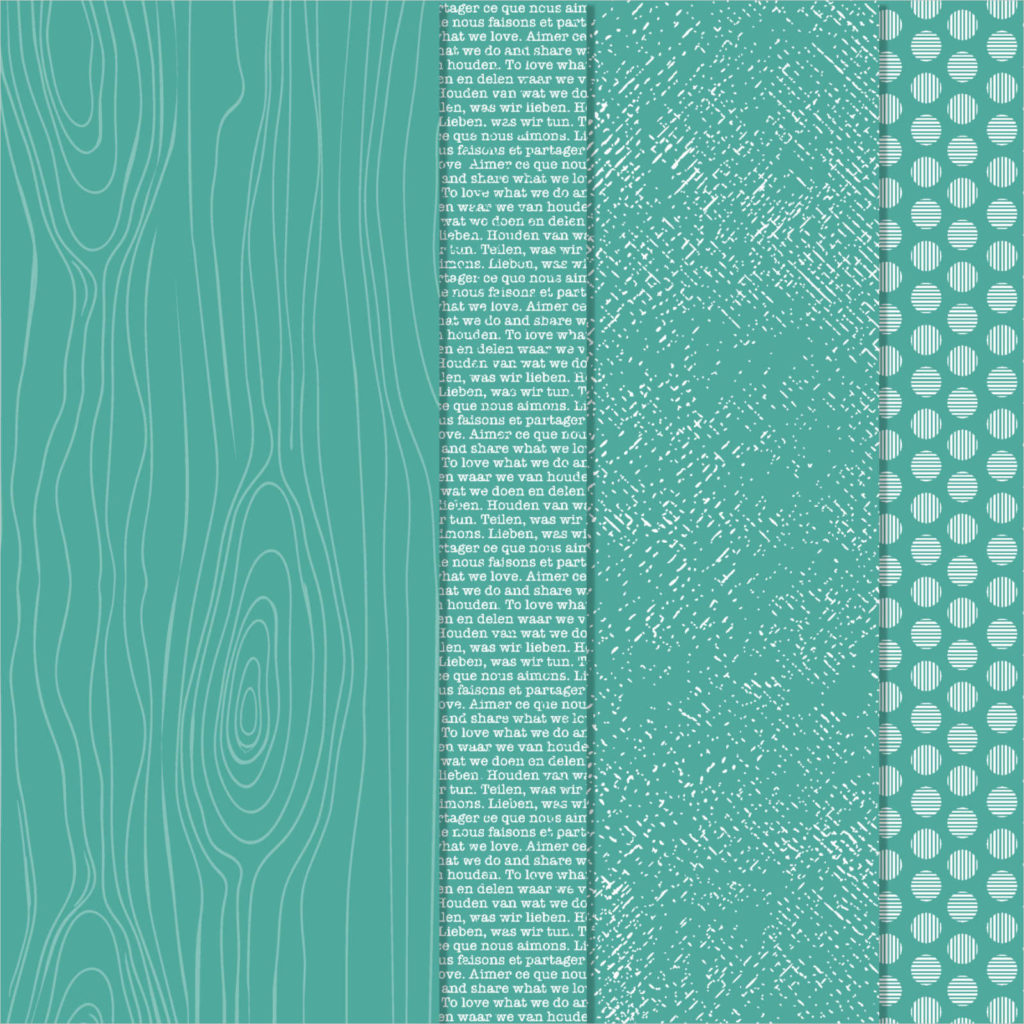 To purchase any of the products featured in today's post, simply contact your Stampin' Up! demonstrator, any of the ladies in the AWH Colour Creations Showcase or click on the product links below.
Product List
If you'd like me to post you your very own copy of the 2020-21 Stampin Up! Annual Catalogue, the 2020-21 Beginners Brochure, or to simply find out about more about Stampin' Up! contact me.
In the meantime, wherever you are in the world, stay safe, stay calm…and keep on crafting xxx