Welcome to week seven of our 2020-2021 Art With Heart Colour Creations Showcase.
Each week various members of our Art With Heart Colour Creations team will be bringing you weekly colour inspiration as we showcase our range of over 50 beautiful Stampin' Up! colours in alphabetical order.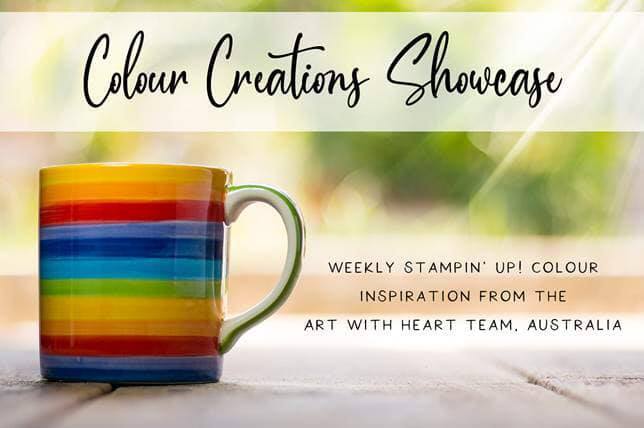 Week 7 – Cajun Craze
Cajun Craze is in the Regal Family and to be honest it is probably the Stampin' Up! colour that I use the least, so deciding what to create was a bit of a challenge today.
If I'm ever stumped with a colour combination I usually look to nature for inspiration but it was actually something man made in my home that provided the perfect inspiration for my card today.
These beautiful encaustic tiles are in my "powder room", which is just a posh way of saying the loo off my laundry, LOL!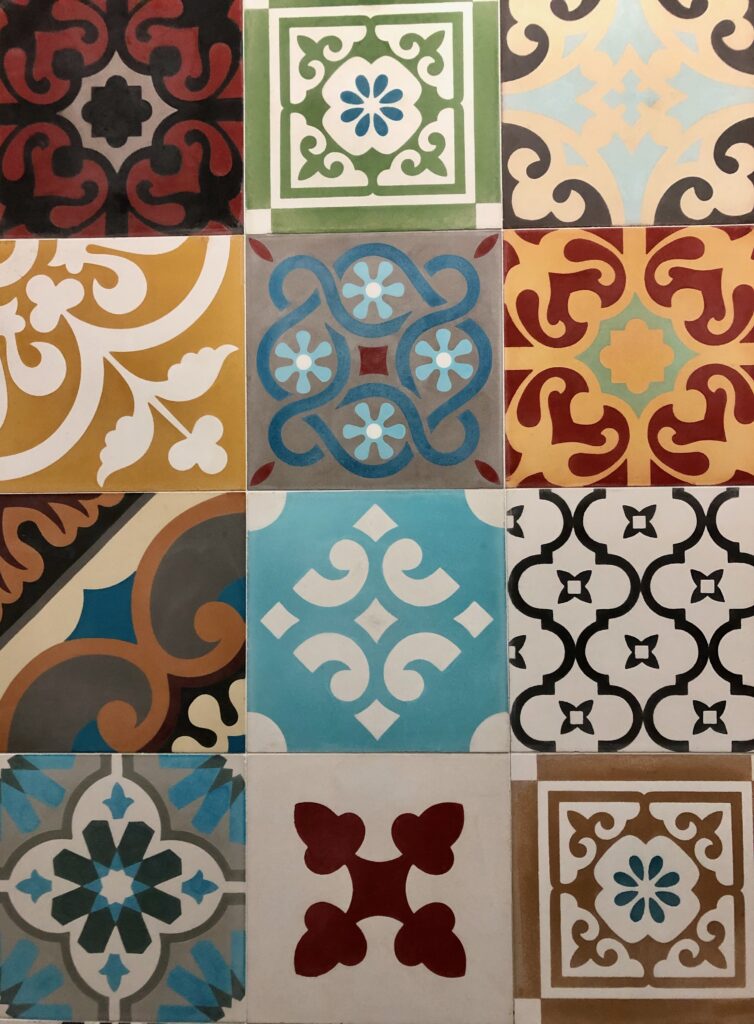 When we renovated I couldn't afford to tile the entire wall so I simply tiled a strip of assorted patterns above the wash basin. It's just a small detail but actually one of my favourite things in my house.
And what better bundle to create a card that reflects this tile pattern than the new Today's Tiles stamp set and co-ordinating Field Tile dies.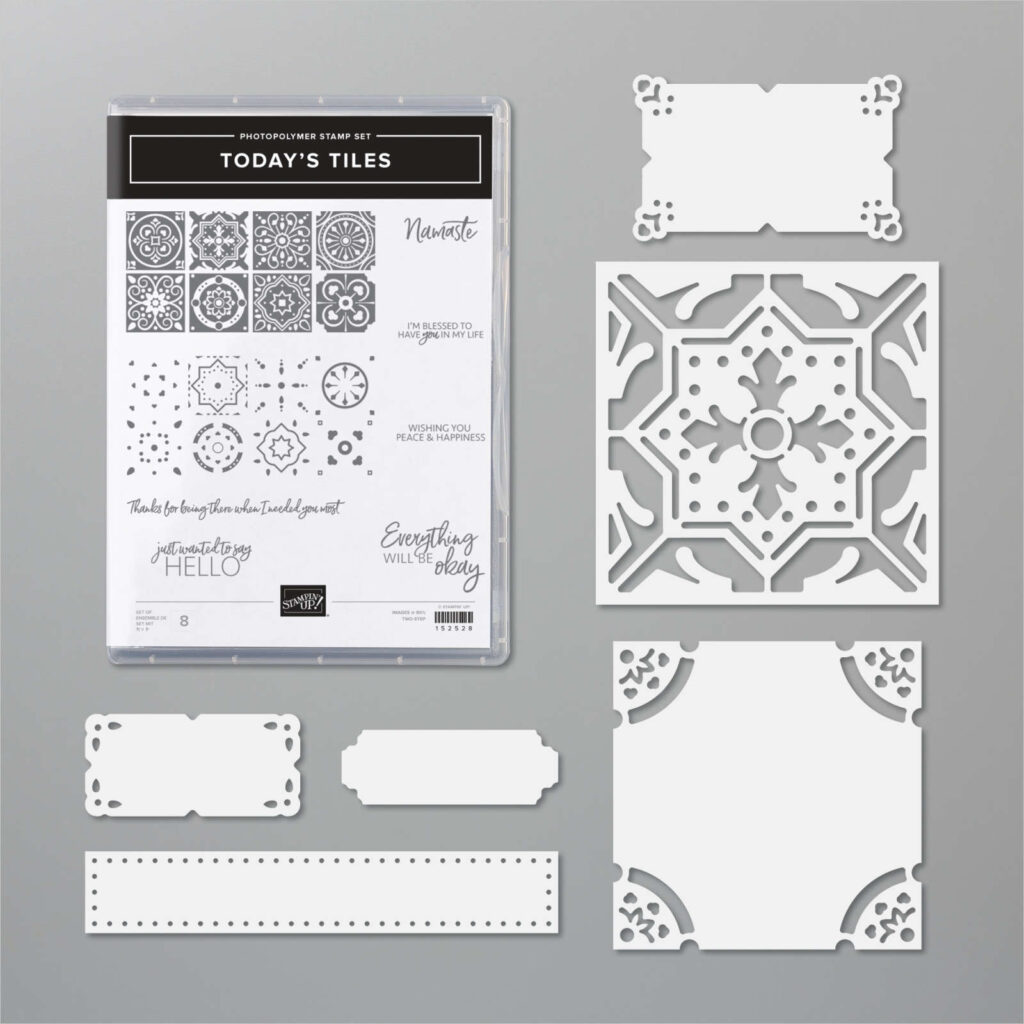 I went a bit crazy and used a mix of colours that I would never usually put together but they were inspired by my tiles and I think they actually work together. Boy oh boy, am I stepping out of my comfort zone today!

Would you believe I've only used the one die to created all four cards? Because of the intricate design of this large tile die I was able to use a combination of layering different coloured card stock and the paper piecing technique to incorporate several colours into each card. Just don't throw out the negative die pieces as you cut each colour – you'll need these to all colours to your other coloured tile cards.
I used Cinnamon Cider as a base layer for each of my four cards and then used the large detailed die to cut out a tile in the other four colours: Cajun Craze, Pretty Peacock, Bumblebee and Balmy Blue.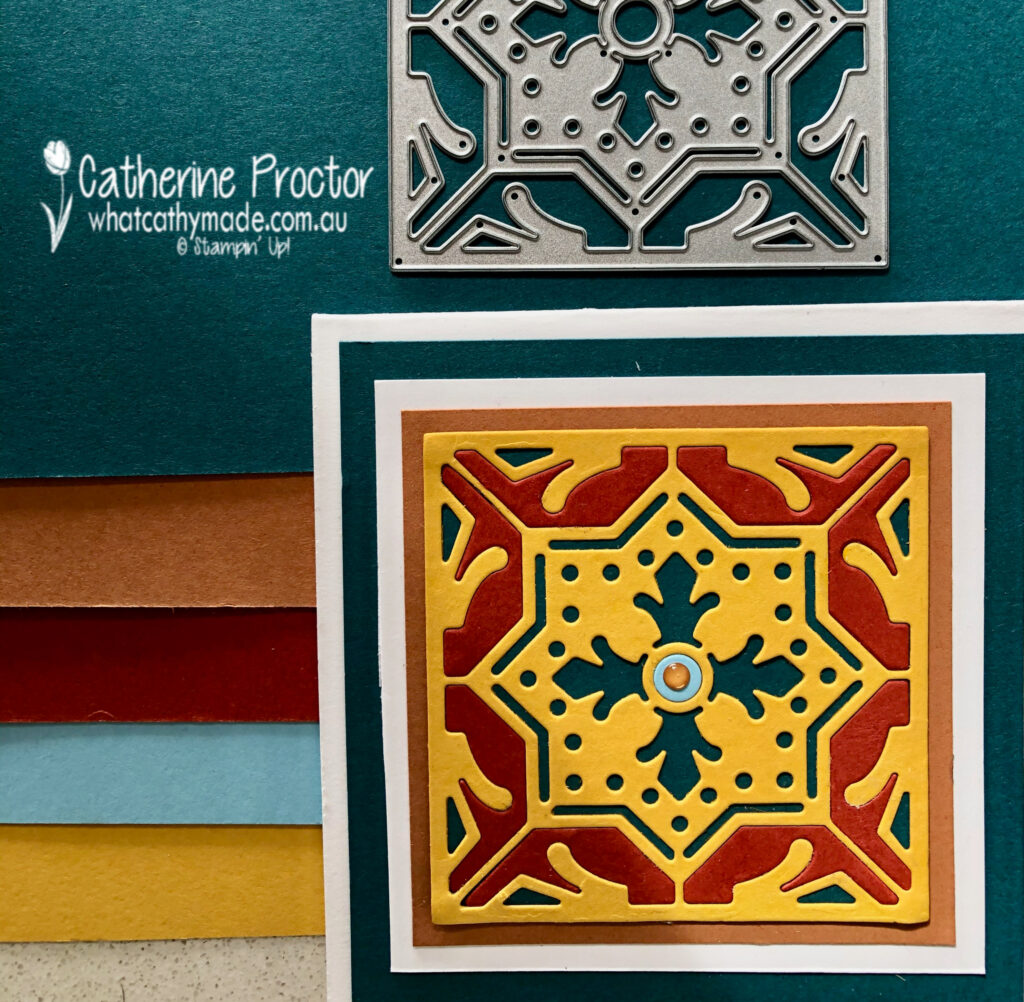 Each card has a different coloured die cut layered over a square of another colour. I then paper pieced left over die cuts into the tile before layering my tile onto Cinnamon Cider, and layers of Whisper White and contrasting colours.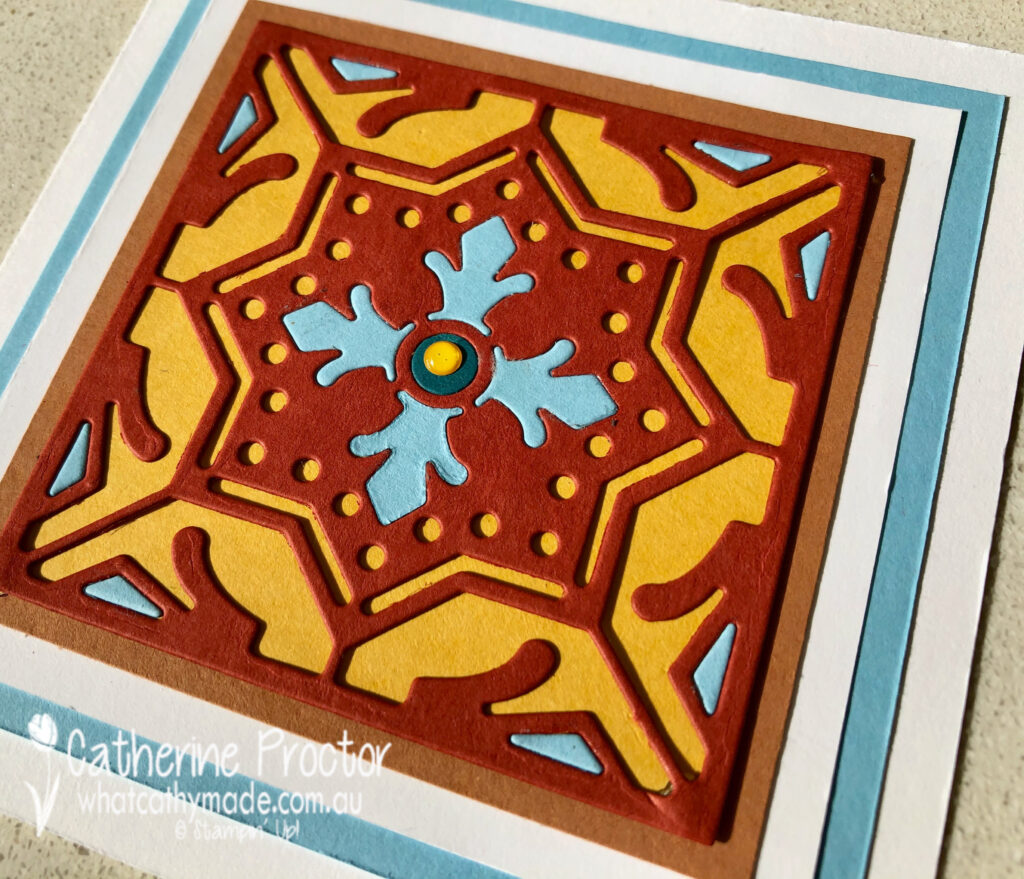 All four cards contain a different pattern that includes Cajun Craze, Pretty Peacock, Bumblebee, Cinnamon Cider and Balmy Blue.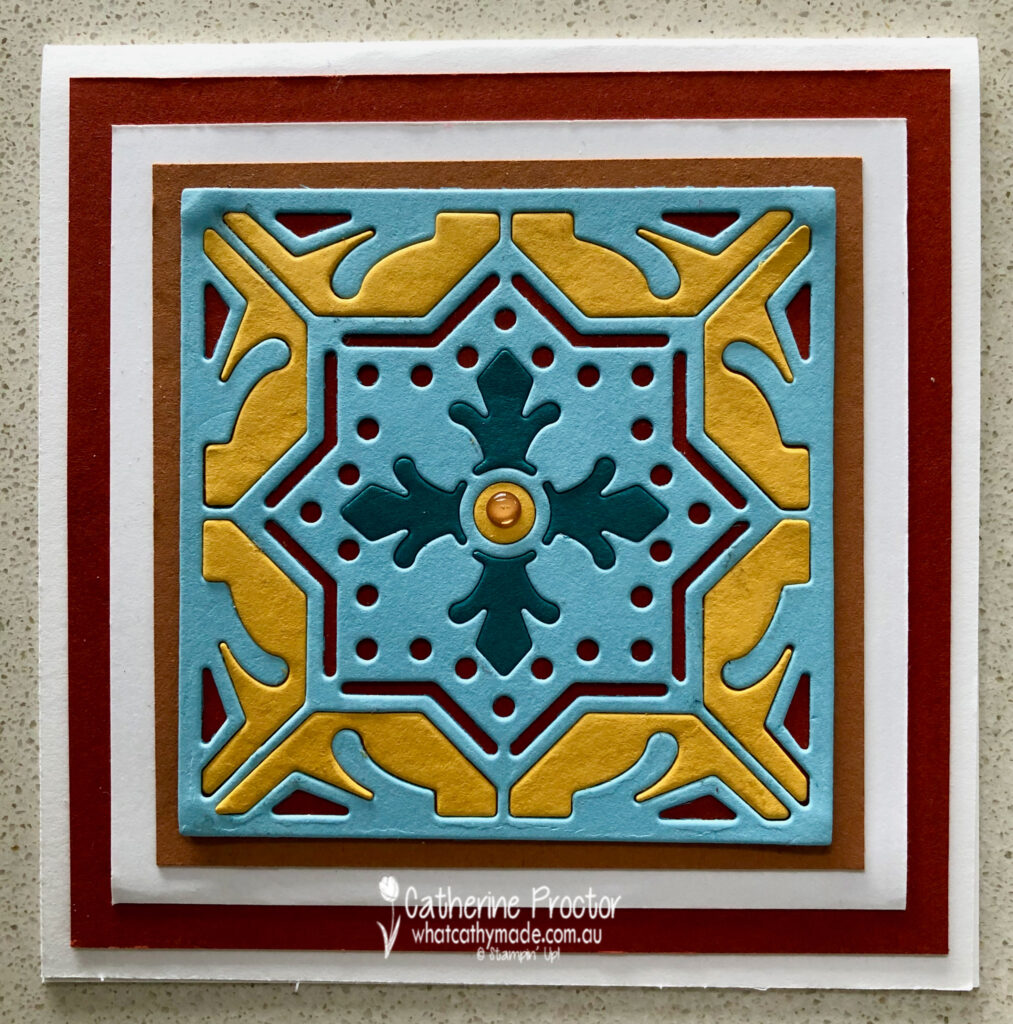 And all the cards are finished off with either a Bumblebee or a Cinnamon Cider 2020-2022 In Color enamel dot in the centre of the tile..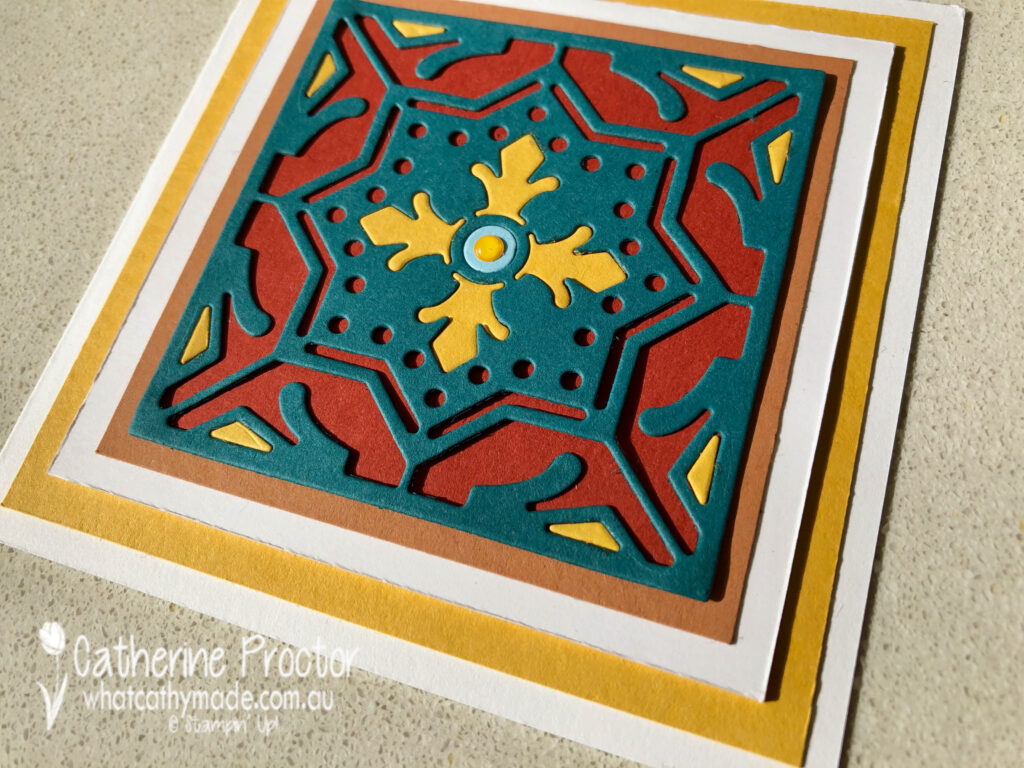 It's amazing how just one die cut four times can create so many different colour combinations when you mix up all the little die cut pieces! Do you have a favourite?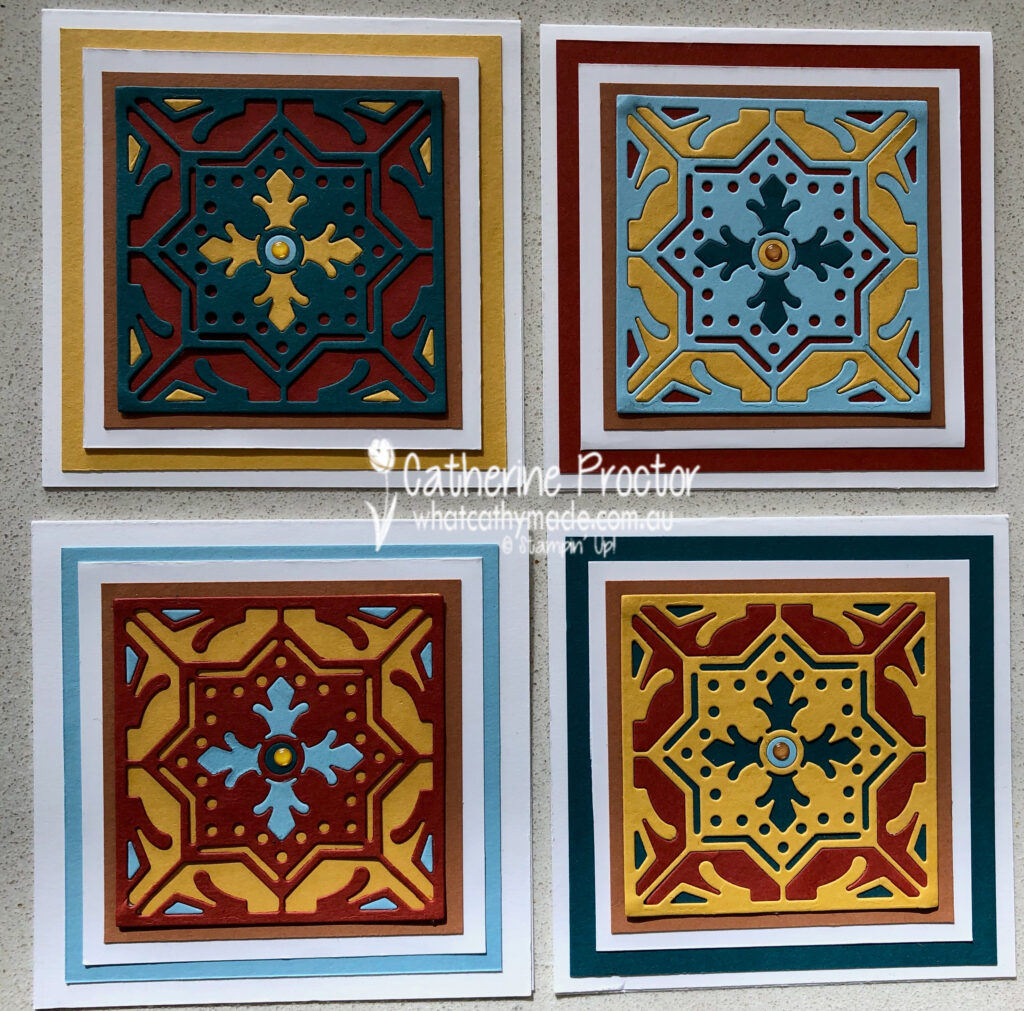 I can't wait to see what the rest of the Art With Heart team have created with Cajun Craze today. Click on the links below to see what they've made.
To purchase any of the products featured in today's post, simply contact your Stampin' Up! demonstrator, any of the ladies in the AWH Colour Creations Showcase or click on the product links below.
Product List
Next week we will be back with some Calypso Coral inspiration – I hope you can join us then.
Don't forget that Bonus Days are happening now! From July 1st to August 3rd you will earn a $9 bonus days coupon for every $90 you spend in one transaction (before post). Stampin' Up! will email you your Bonus Days vouchers which you redeem for shopping in August.
If you'd like me to post you your very own copy of the 2020-21 Stampin Up! Annual Catalogue, the 2020-21 Beginners Brochure, or to simply find out about more about Stampin' Up! contact me.
In the meantime, wherever you are in the world, stay safe, stay calm…and keep on crafting xxx