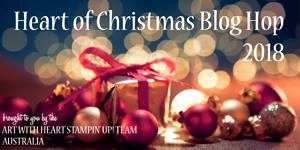 Welcome to week 10 of our Art With Heart, Heart of Christmas blog hop.
This week I made a very simple and rustic card using the Feathers & Frost stamps set, my Stampin' Up! markers, the Santa Bags from the Holiday Catalogue and some linen thread.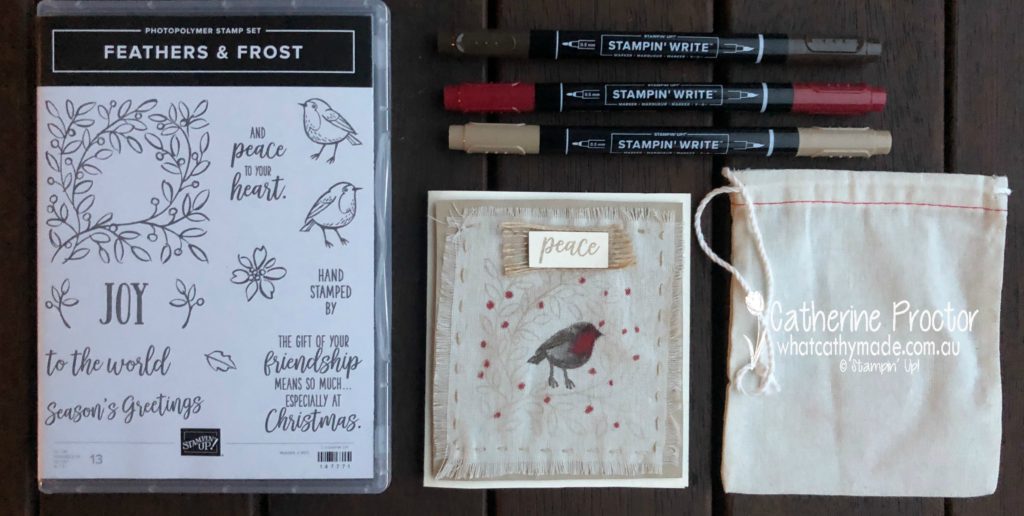 This stamp set is just perfect for colouring in and, as it turns out, for stamping directly onto linen. I used my paper snips to cut one of the Santa Bags in half and then I stamped my stamps directly onto the linen using Crumb Cake ink.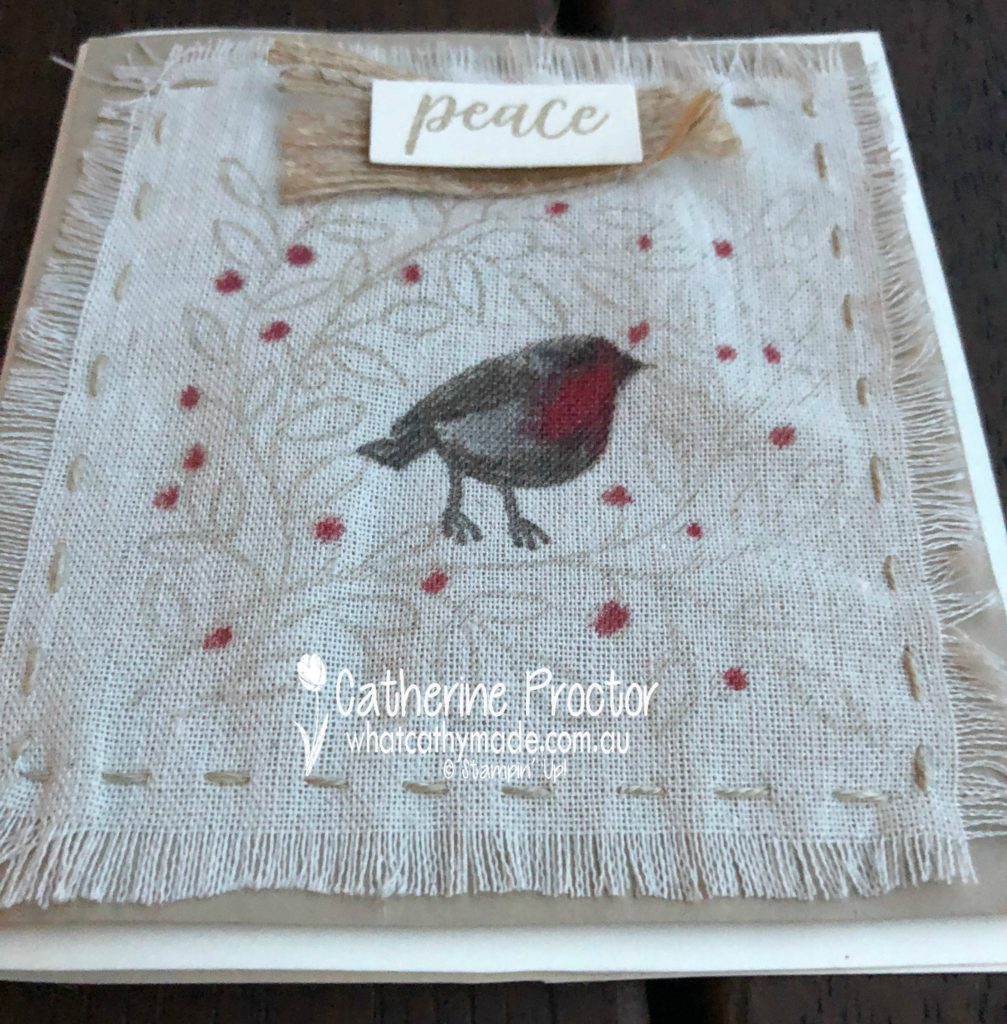 I coloured the little red robin in with my Early Espresso and Cherry Cobbler Stampin' Up! markers before I used a needle with a large eye to sew the linen onto the cardstock using some linen thread.
Can you see the frayed edges of the linen? This is super easy to do, but I waited until after I'd coloured my image and sewed the linen to cardstock to fray the edges.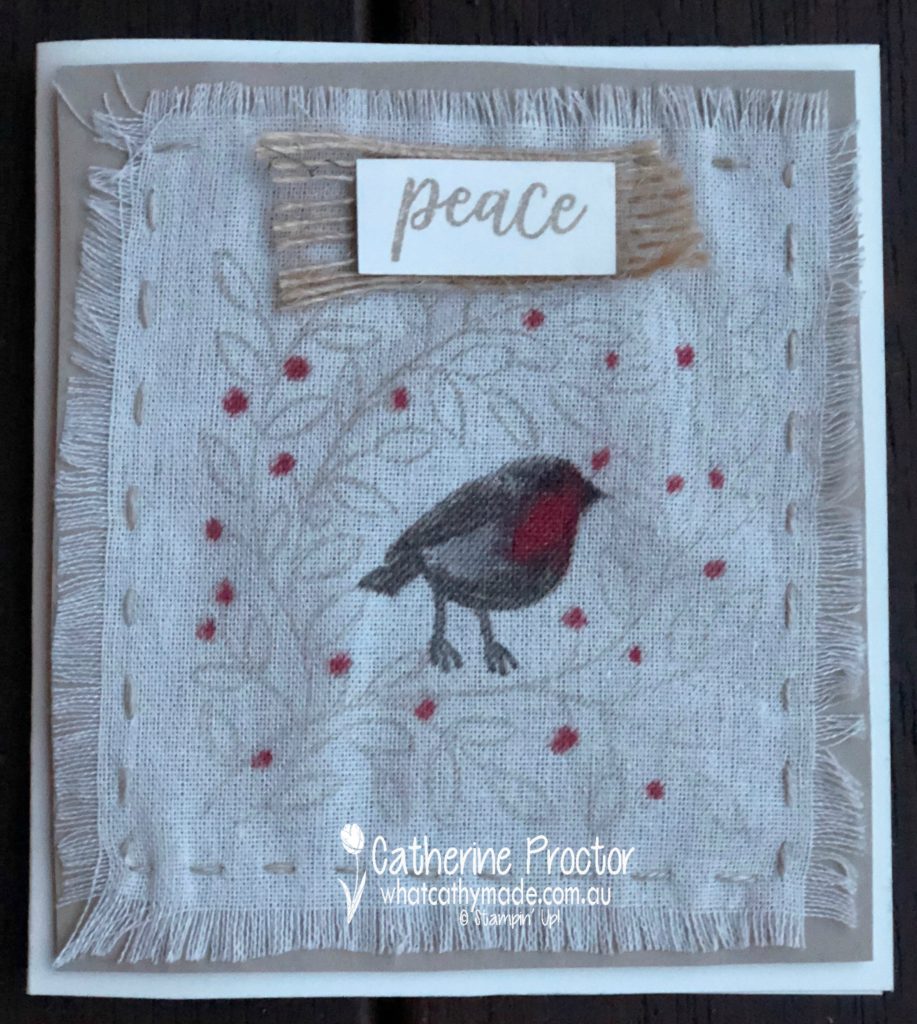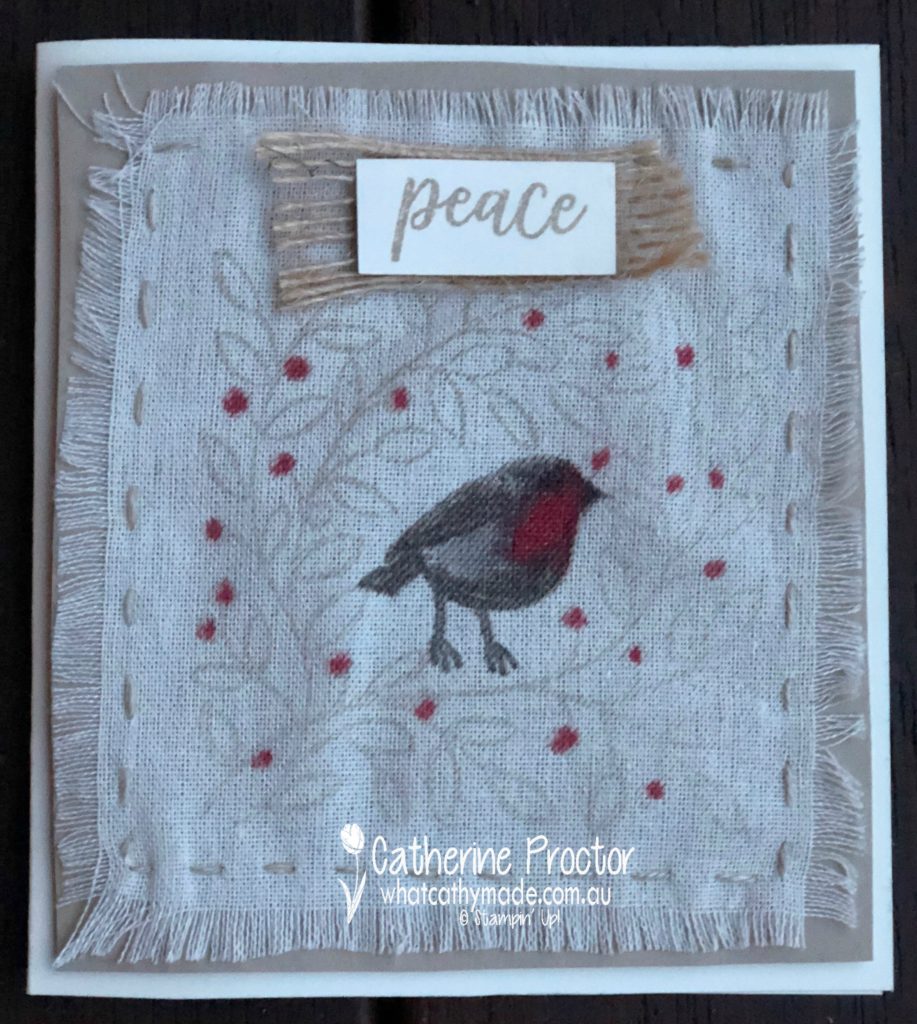 I stamped the inside of the card using a lovely sentiment from the Feathers & Frost stamp set.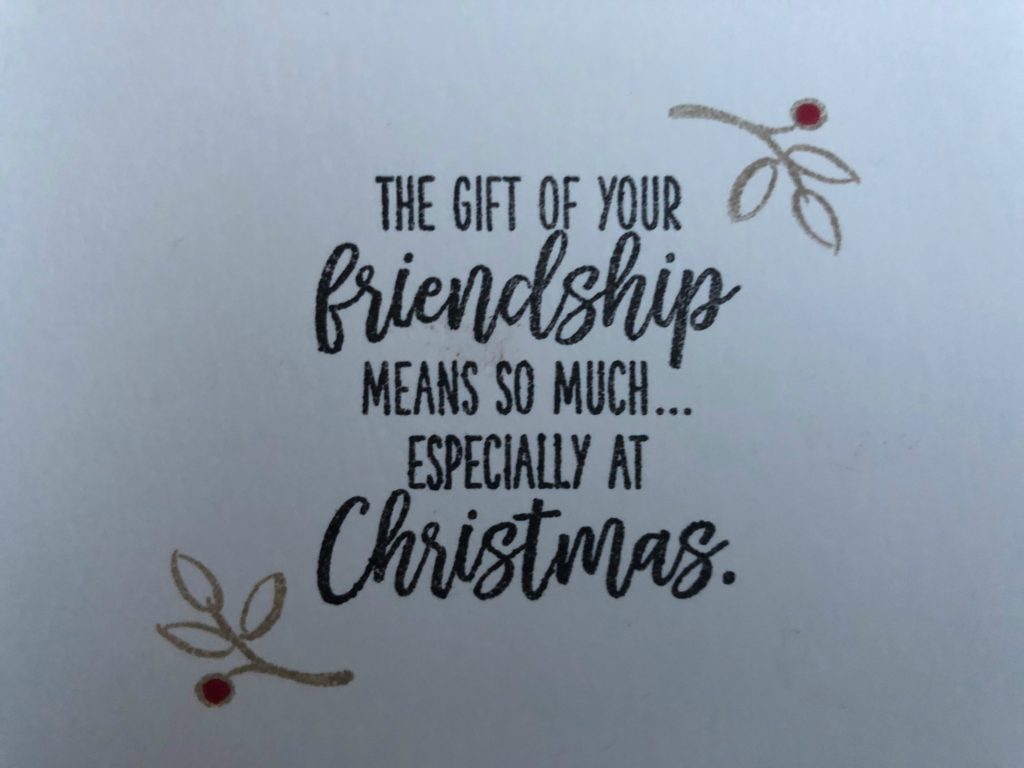 I must apologise for the quality of the photos tonight- they were taken just before the blog went live on a dark and rainy night in old Sydney town. I also simply ran out of time re-redo my card…the linen is not sitting as flat as I would like so next time I would adhere it with tear and tape first BEFORE stitching to ensure it sits flat.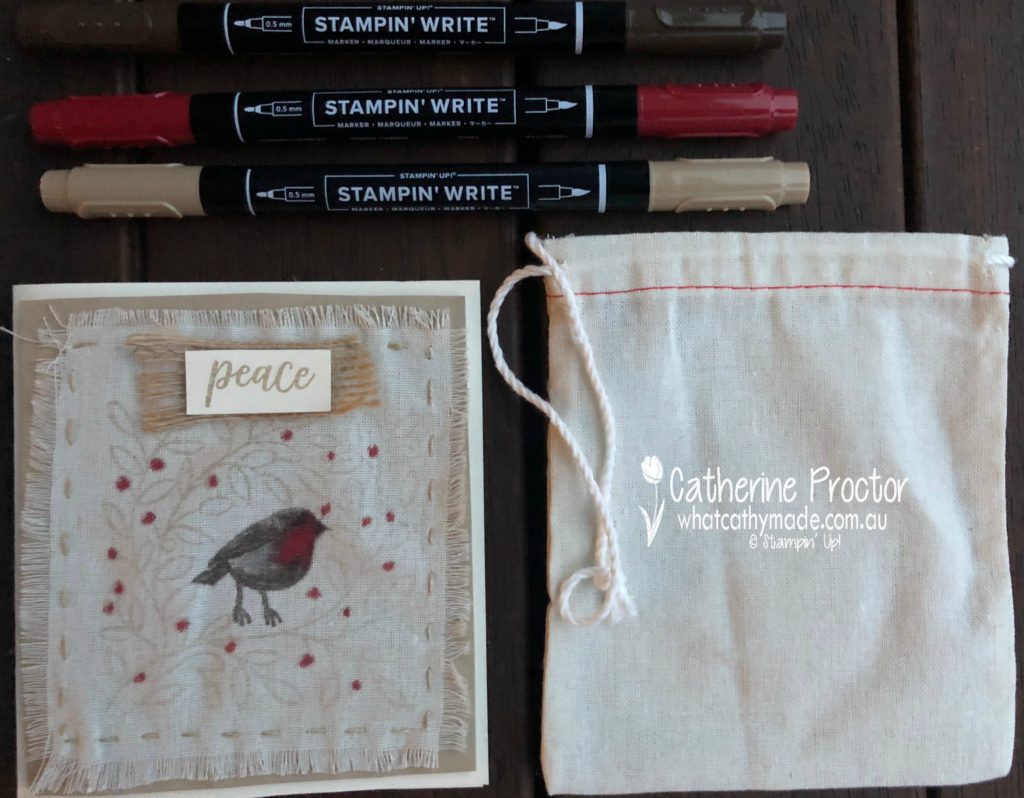 To see what the rest of the team have made this week hop over to the lovely Claire Daly's blog.
To purchase any of the products I used in this project you can shop with me here. Or if you'd like me to post you your very own copy of the 2018-2019 annual catalogue or find out about more about Stampin' Up! contact me.