Tonight the Art with Heart team are sharing creative products using supplies from the upcoming 2019 – 2020 annual catalogue.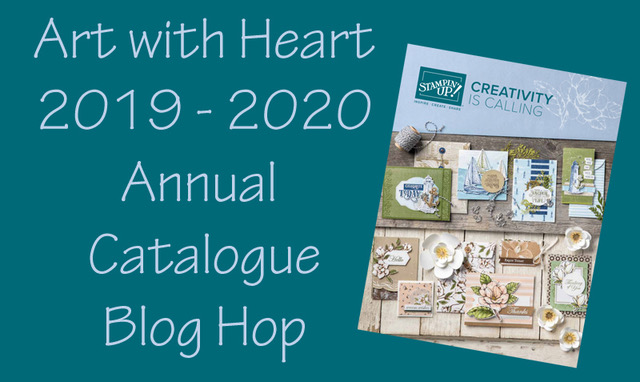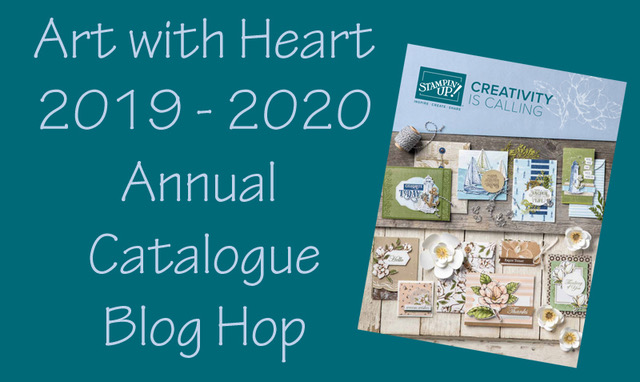 If you would like a copy of the brand new annual catalogue, contact any of the girls on the blog hop and we will get in touch with you.
My cards tonight were inspired by the splashback in my powder room. It goes all the way from the basin to the ceiling but here's just a snippet of these beautiful encaustic tiles.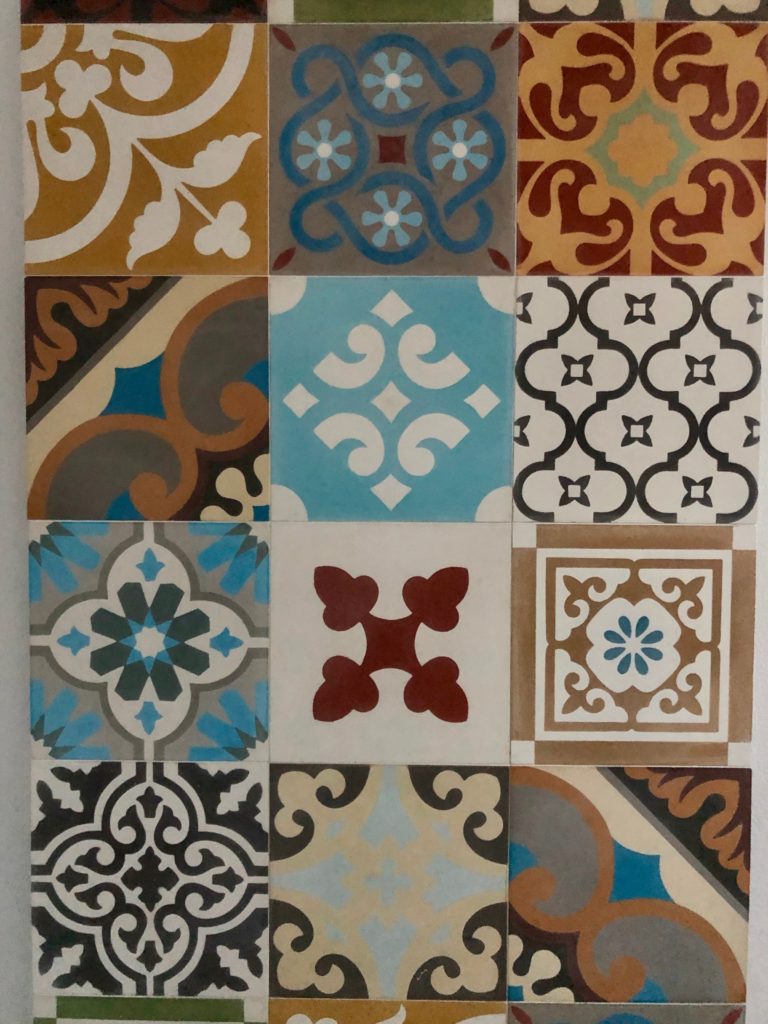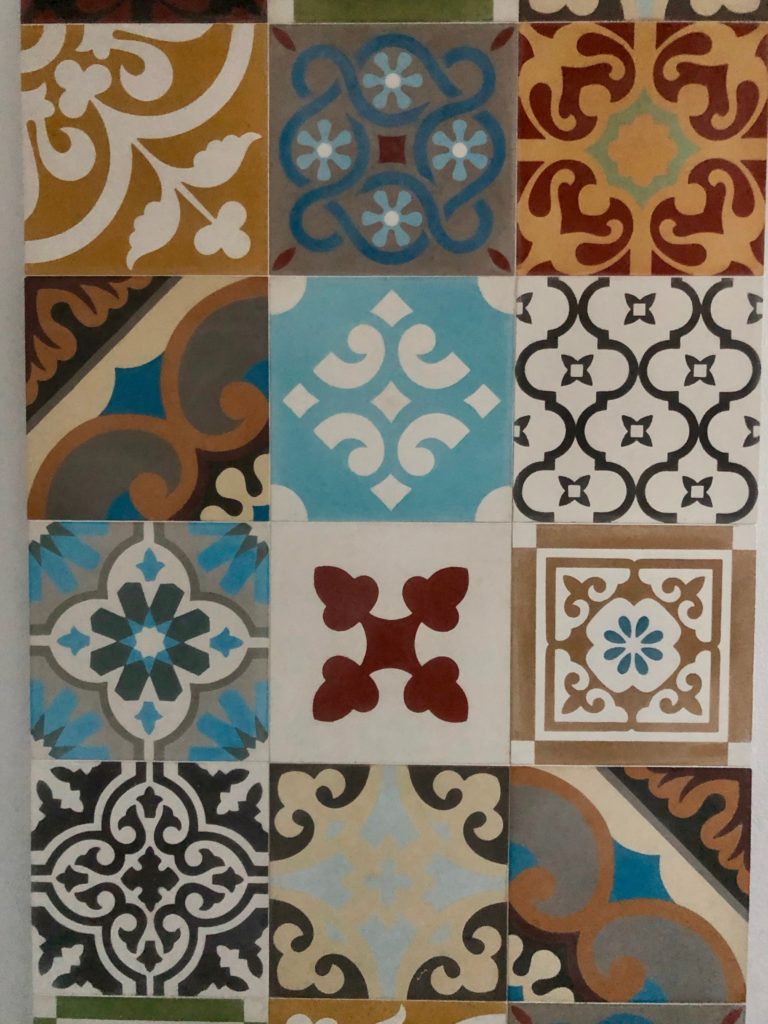 As soon as I saw the new Verdant Garden stamp set I knew I would use it to make a card inspired by the tiles in my splashback.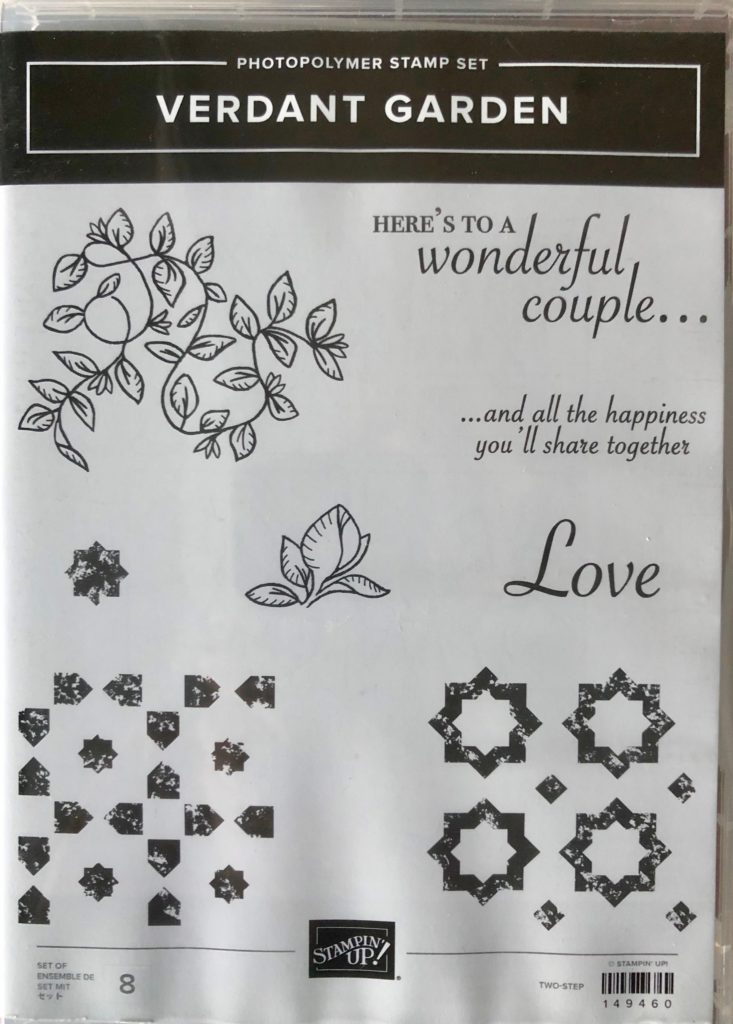 Combined with the colour scheme of the Scalloped Linen Ribbon (oh be still my beating heart!!!) it also proved to be an excellent opportunity to introduce you to the new 2019-20 in colours.
First cab off the rank? Seaside Spray.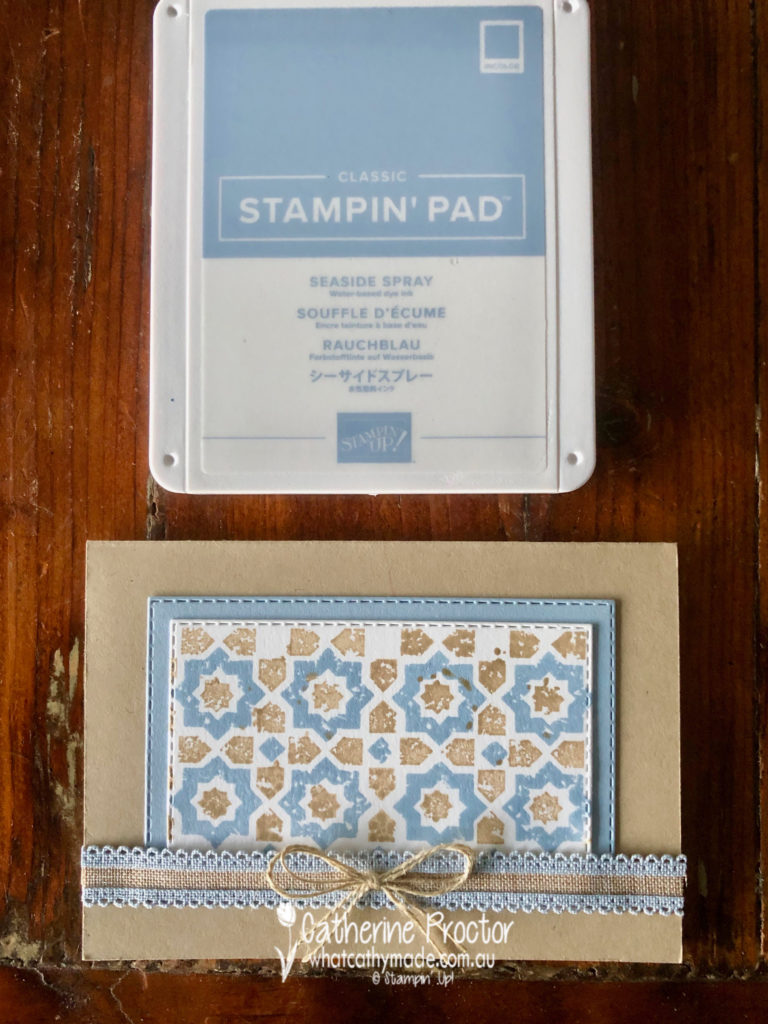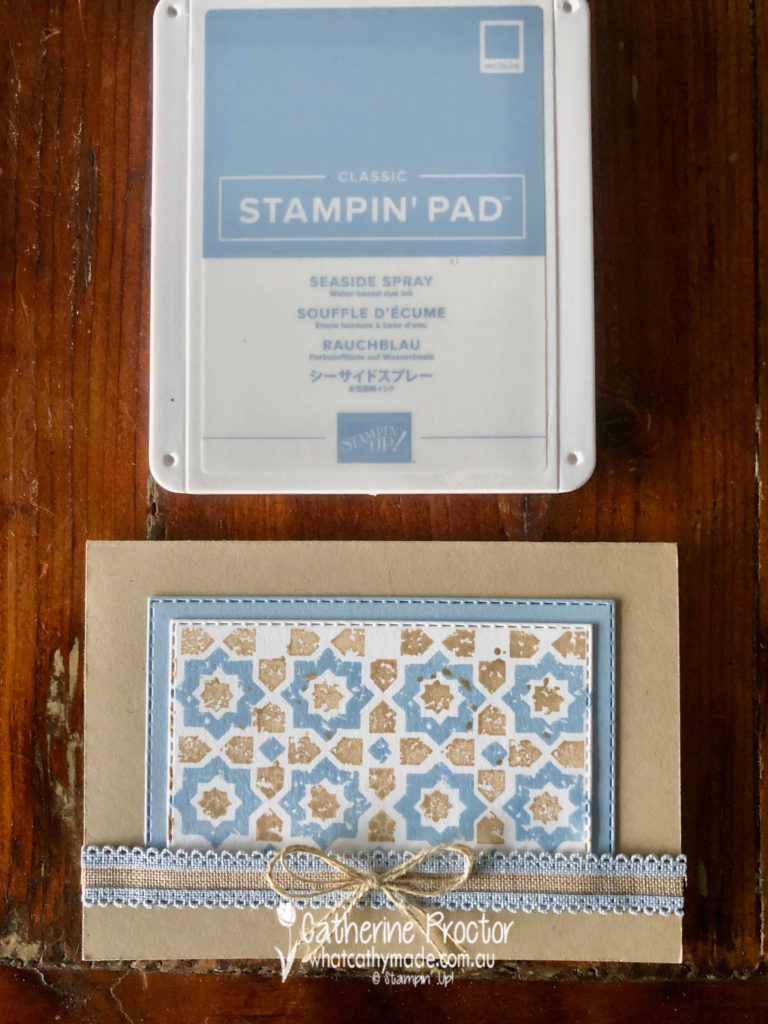 Seaside Spray is definitely one of my new favourite colours. How good does it look with Crumb Cake? (And yes I have deliberately referenced ScoMo for his incredibly versatile "motherhood and apple pie" statement).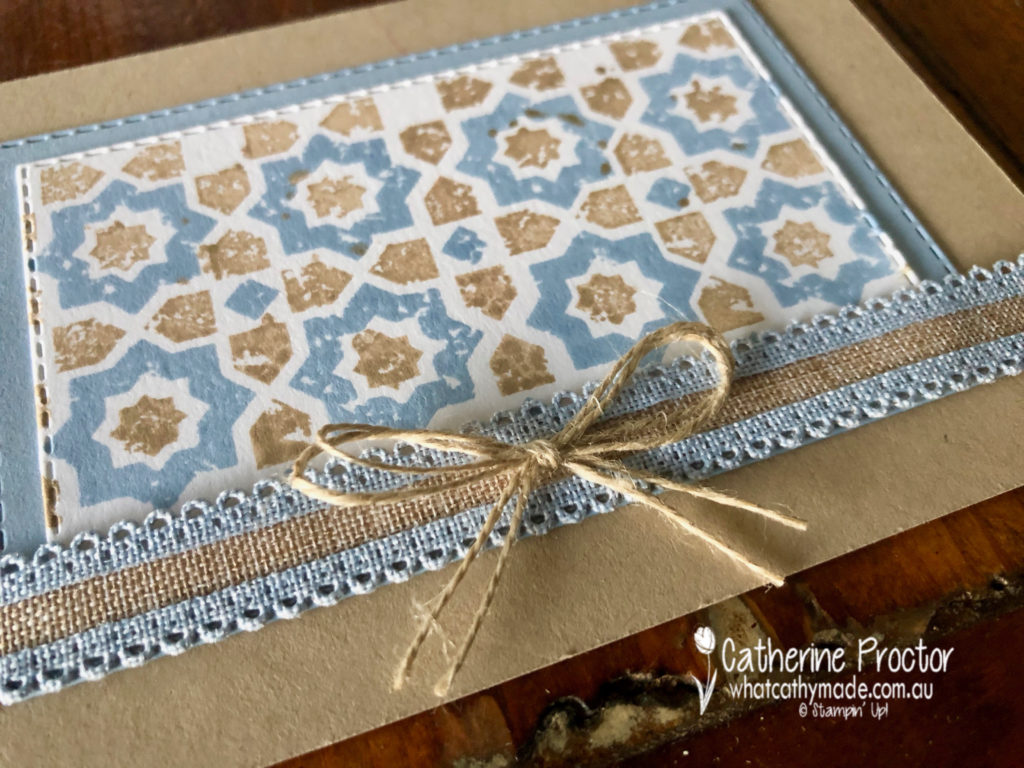 Next, I'd like to introduce you to Terracotta Tile. I think Terracotta tile is going to get on famously with its closest cousin, Cajun Craze.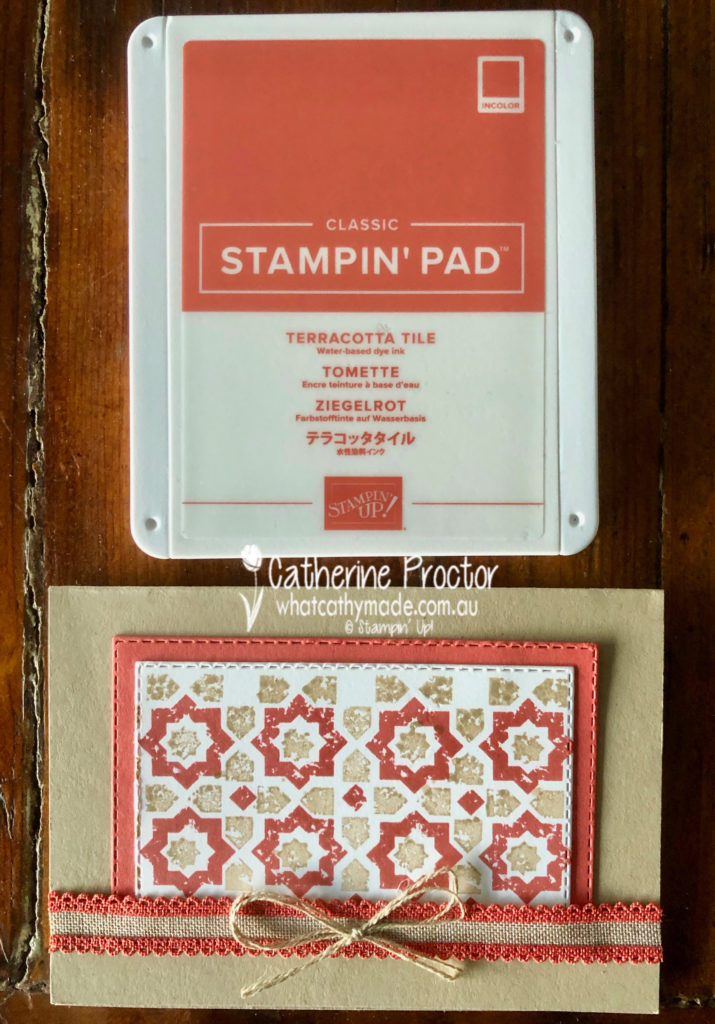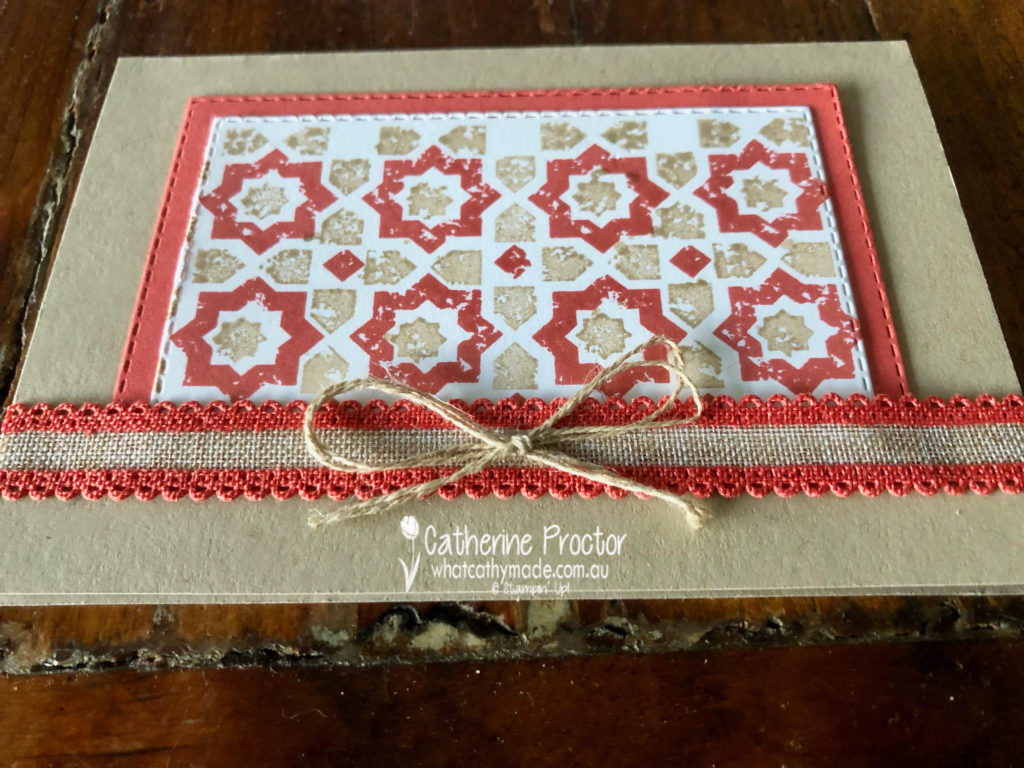 Rococo Rose is another new favourite, such a soft and gentle pink I just know I'll be using a lot.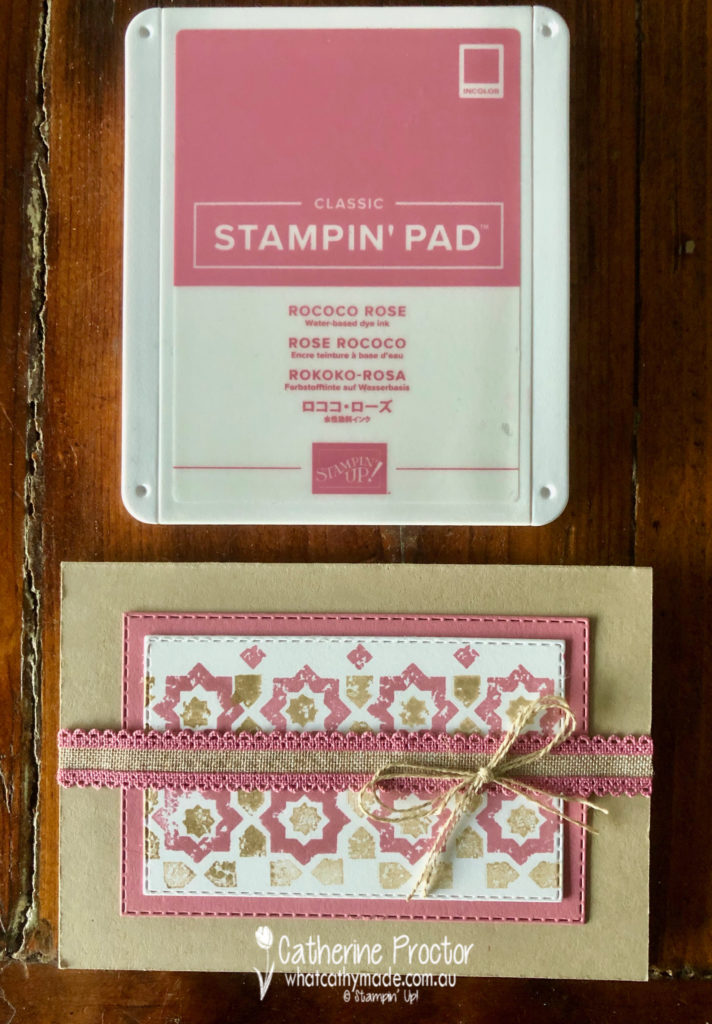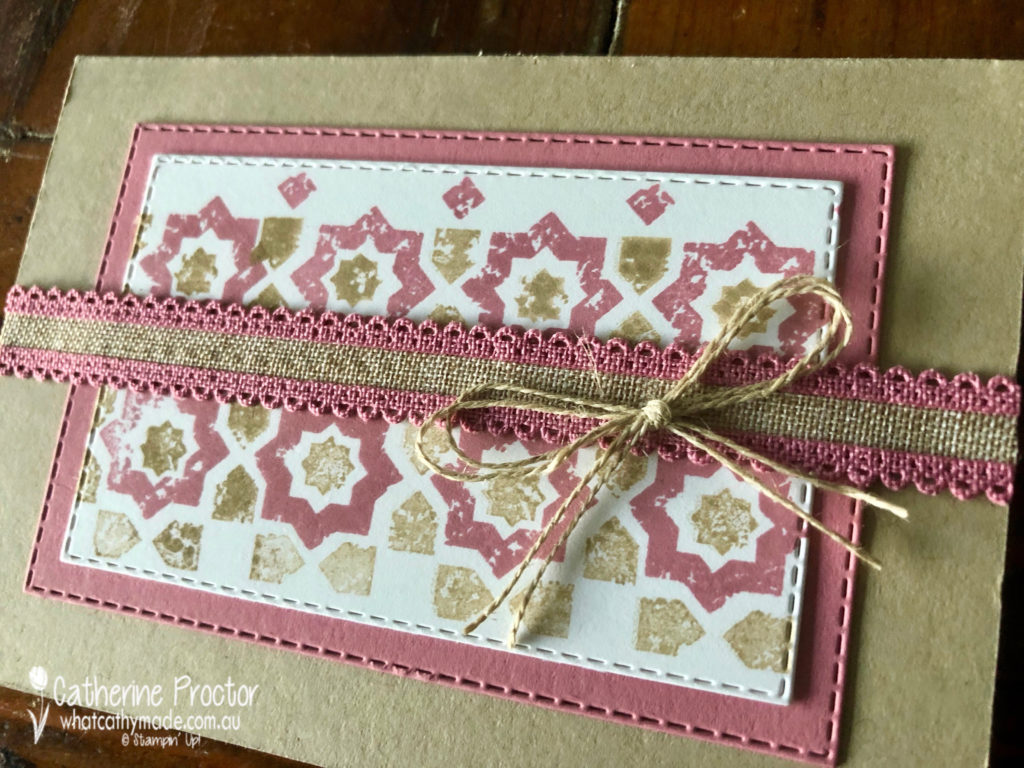 Pretty Peacock is very dark and rich – I can't wait to team it with Night of Navy!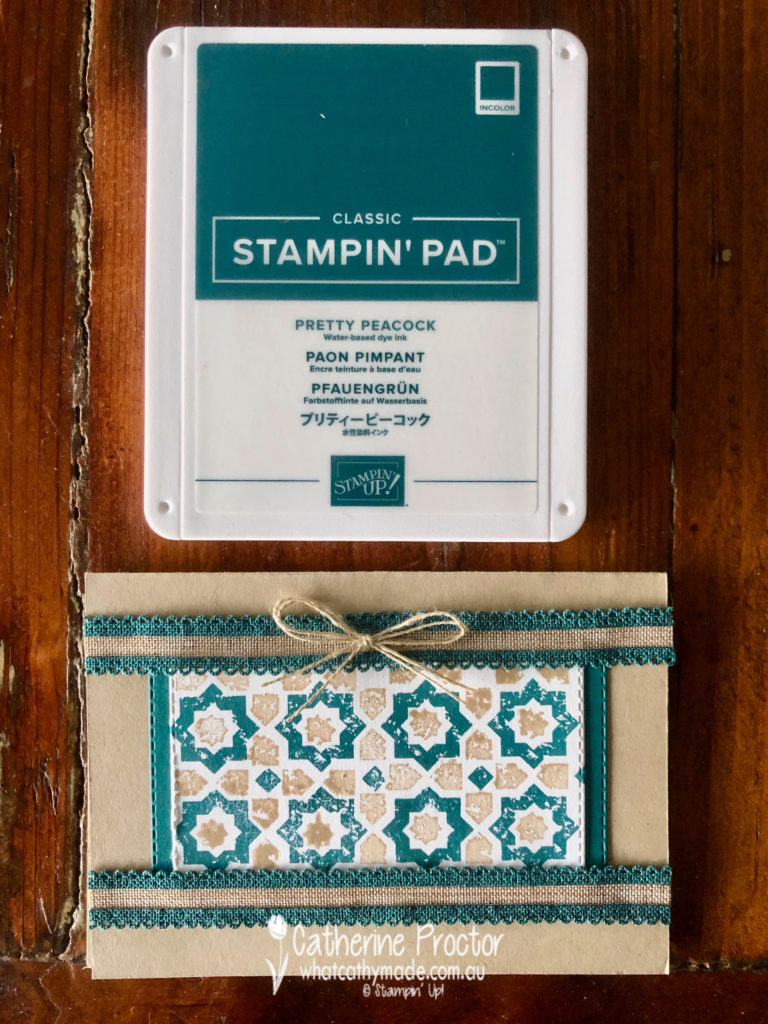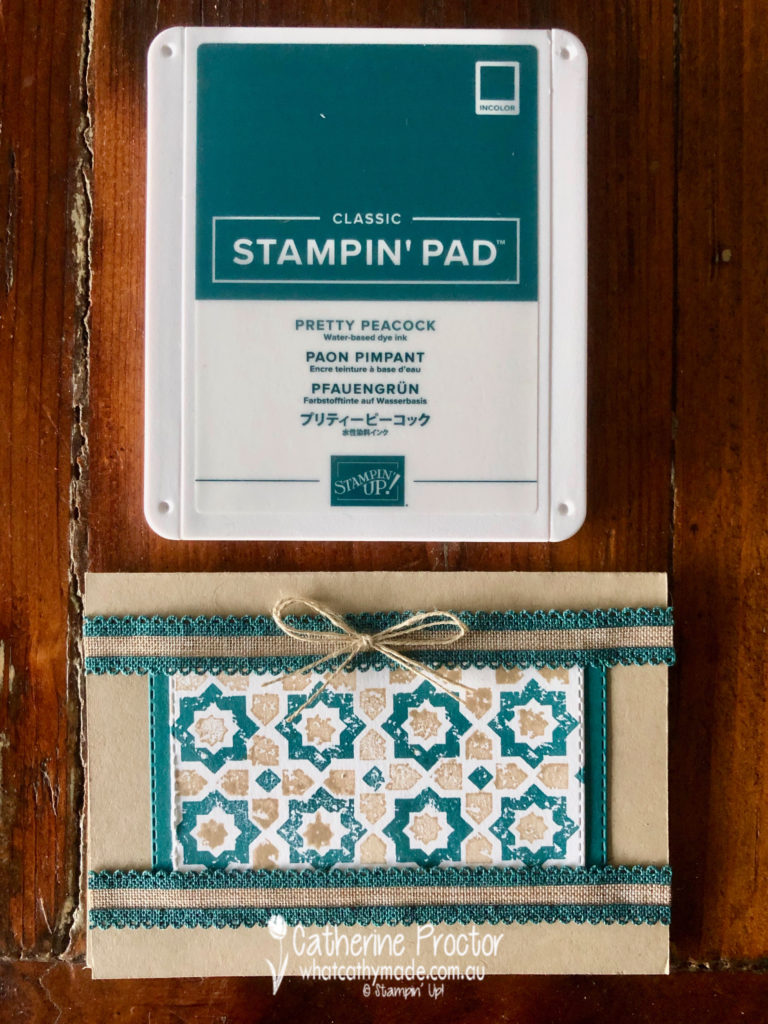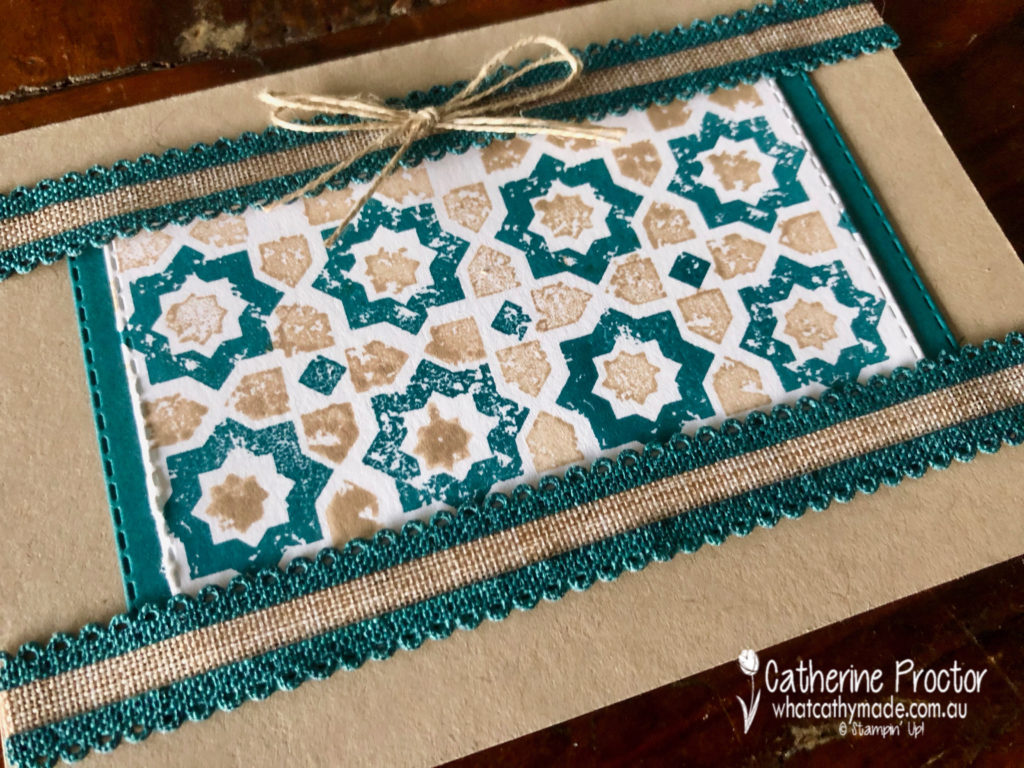 There is one more lovely 2019-202 in colour called Purple Posy that I haven't included this week because the ink pad is not orderable yet. If you're wondering what it looks like it's a very pale purple, sort of a love child of Highland Heather and Smokey Slate.
Here's a closer look at the other 4 in colours.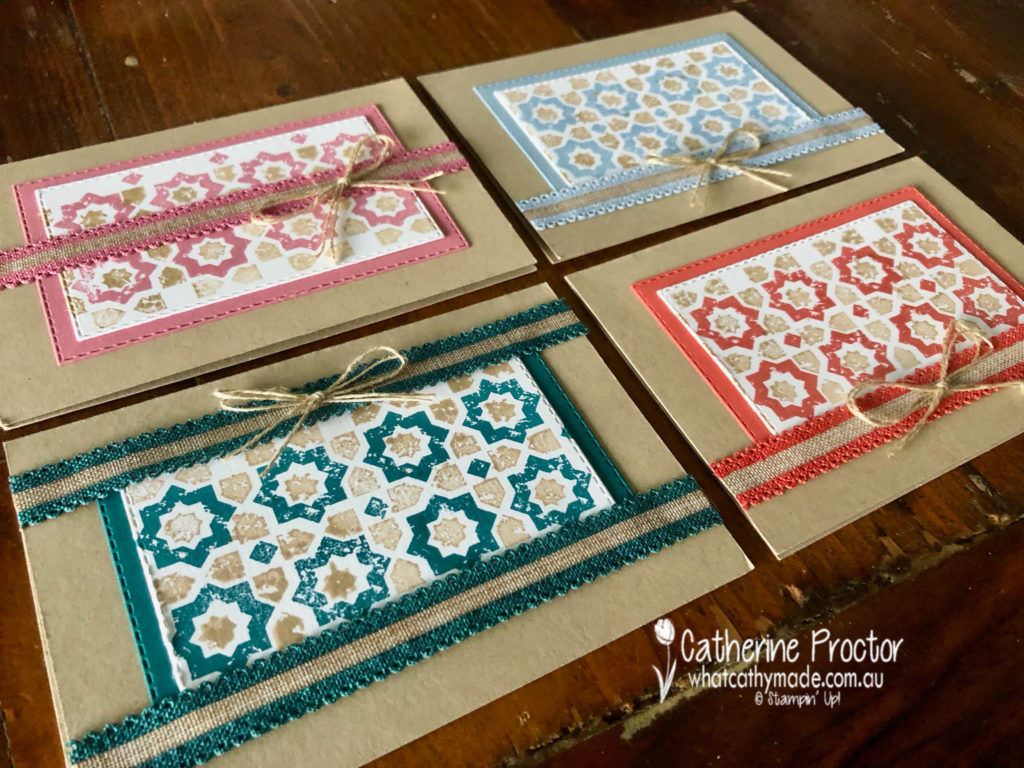 Now it's time to hop on over to our next participant, the very talented, Rachel Palmieri.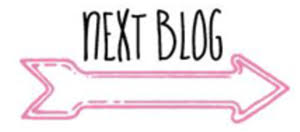 If you find a broken link or have come to this blog hop from a different entry point, you can view the participants below: