Welcome to week twenty three of our Art With Heart 2023-24 Colour Creations blog hop! This week we are showcasing Flirty Flamingo, a bright pink colour from the brights family.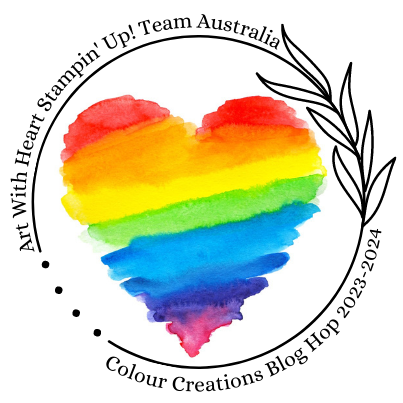 I've taken my colour combination inspiration this week from this gorgeous sheet of Les Shoppes Designer Series Paper. The colours in this sheet of DSP are Balmy Blue, Flirty Flamingo, Night of Navy and Basic White.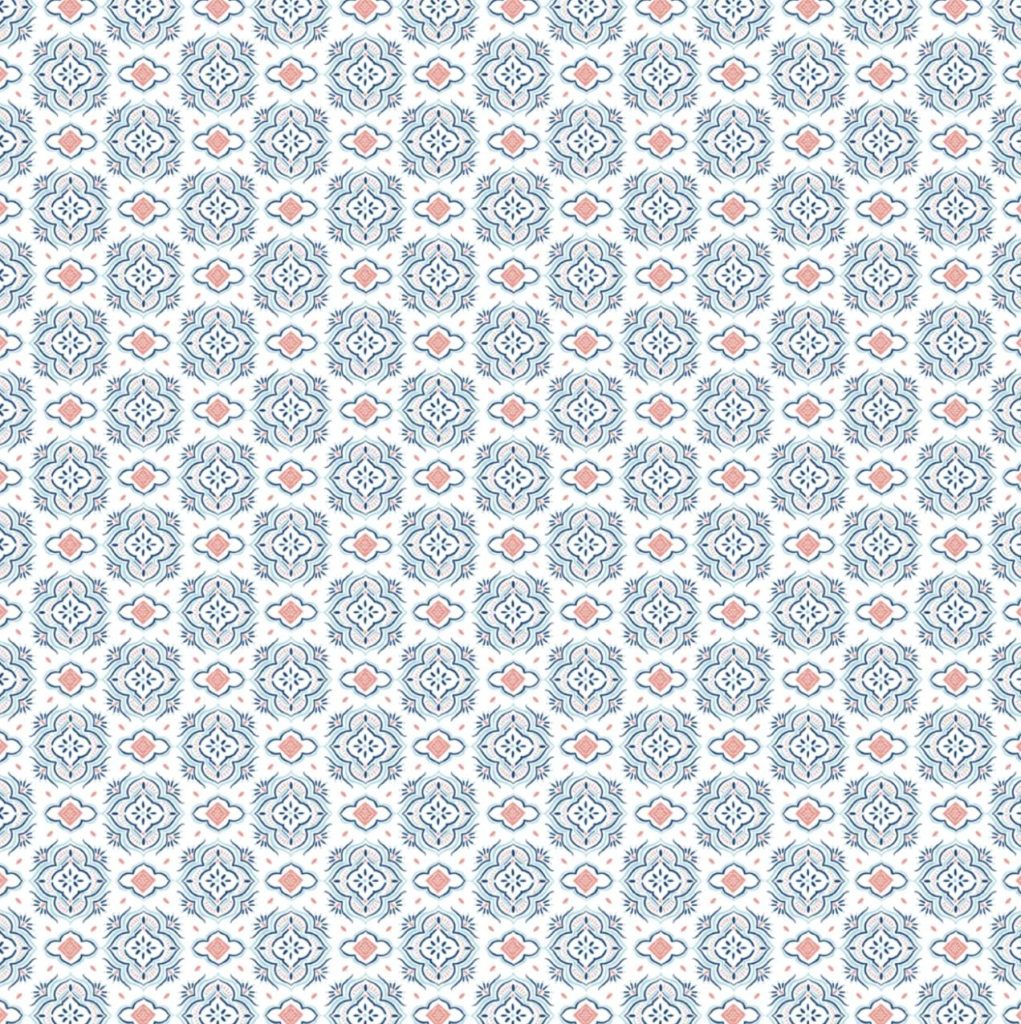 A fancy fold is often a wonderful way to use Designer Series Paper so I've created an Interlocking Accordion Card, following a template created by Lisa Curico from the USA.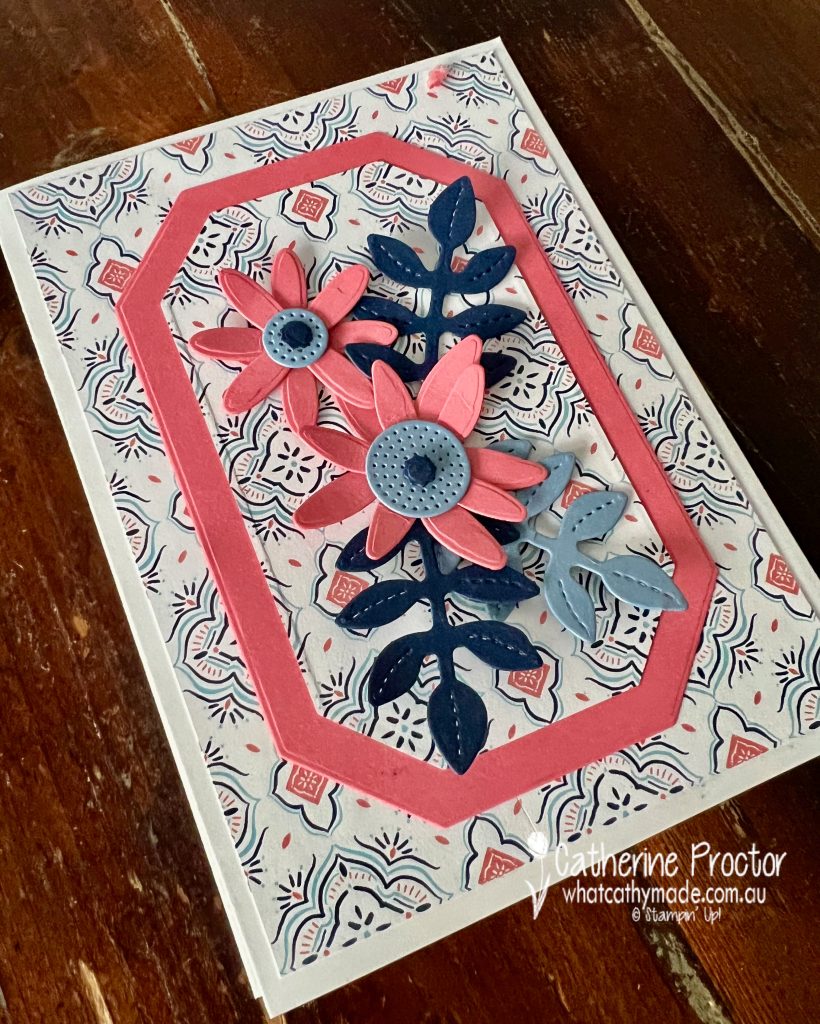 You can find the instructions on how to make this card on Lisa's YouTube channel and she also has a template with all the measurements here. I've used Lisa's measurements, but made a totally different looking card by using a different DSP, different colours, different dies and not having any stamping on my card.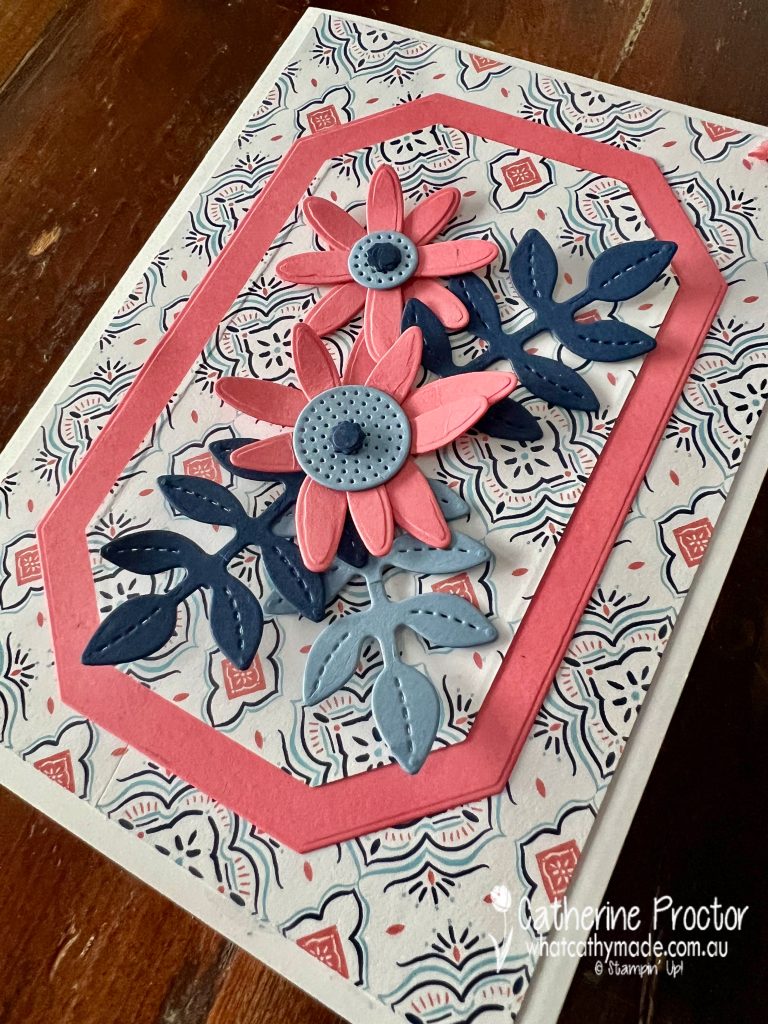 Here's a short video to show you how this fancy fold opens up – for some reason the video is upside down and it won't flip around for me tonight no matter how hard I try, however as there is no stamping on this card it's not really a big deal.
This card also stands up for display really well – here's what it looks like opened up for display.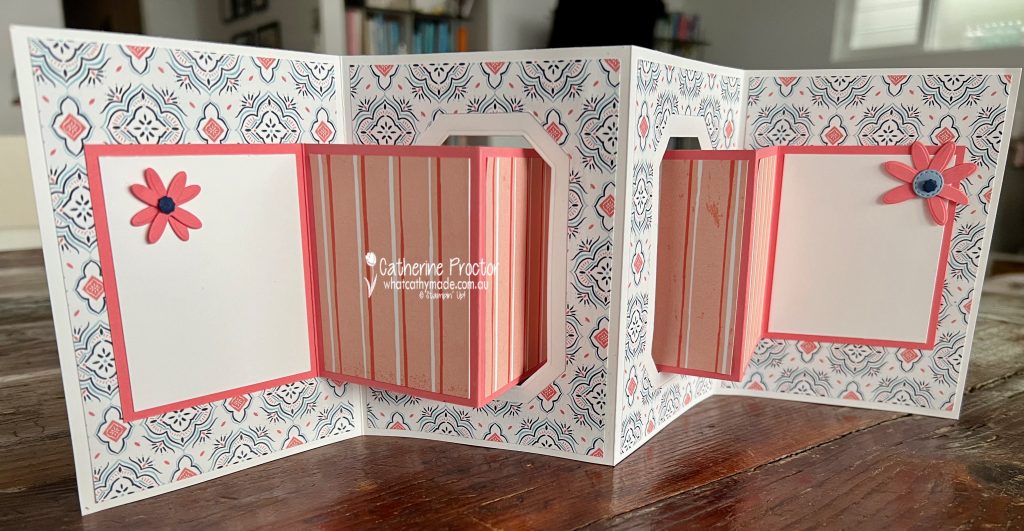 Apart from adding a couple of leftover Paper Florist die cuts, I've left the first and last inside panels blank to allow room to stamp a sentiment on the first one and write a message to the recipient on the last panel.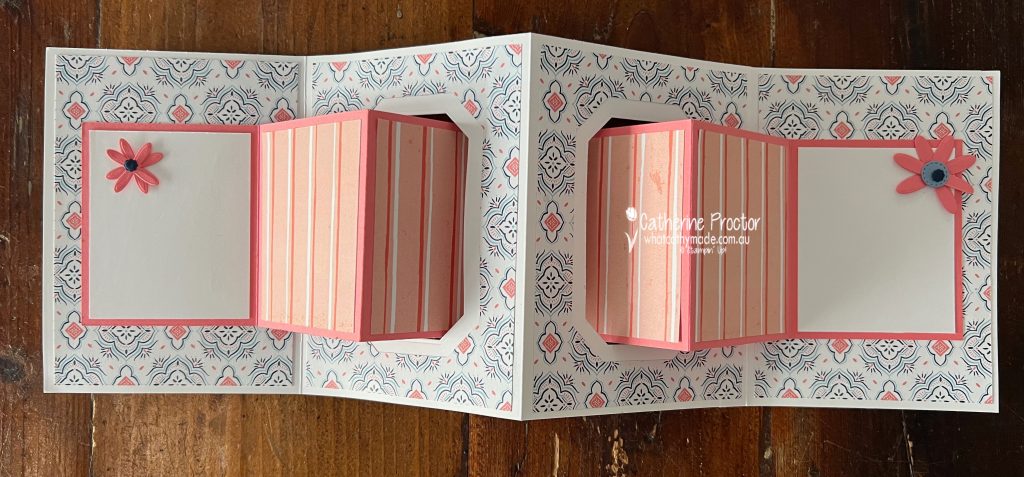 Here's what it looks like from above so you can see the way the inner card folds into and interlocks with the outer card.
The Countryside Corners dies were used to decorate the front of the card as well as to cut out the holes in the outside card so that the smaller inside card can thread through.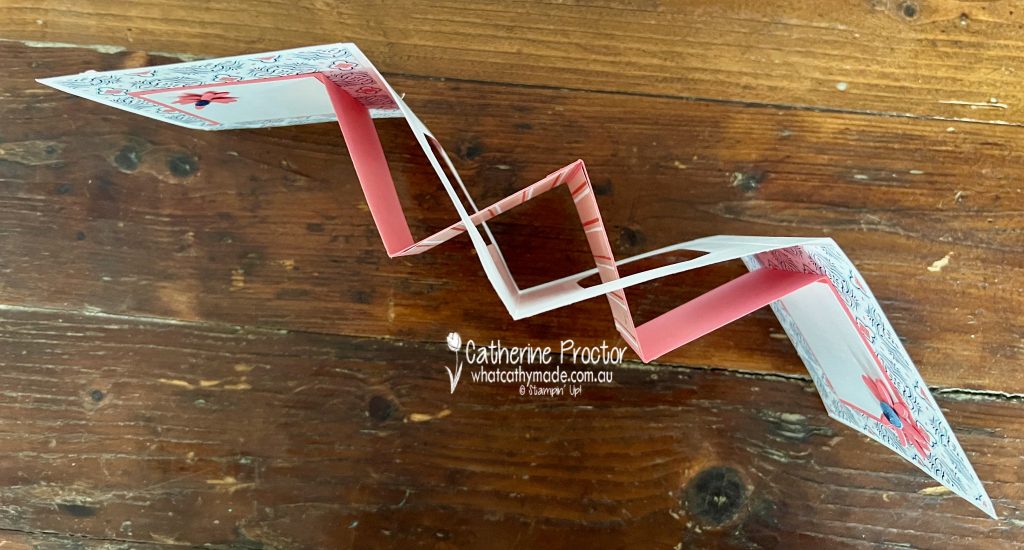 To match the colours in the DSP, I've used both the Countryside Corners Dies and the Paper Florist dies to die cut Balmy Blue, Flirty Flamingo and Night of Navy cardstock and decorate the front of the card.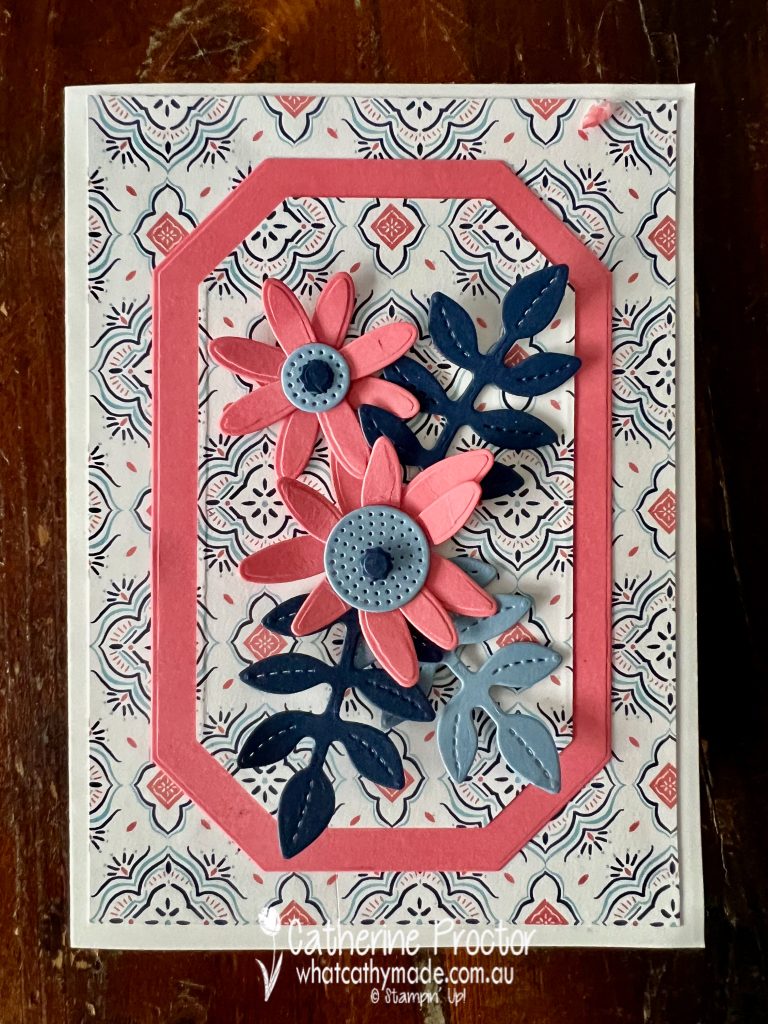 Now it's time to hop on over to our next participant, the lovely Tina Gillespie – I can't wait to see what Tina has made this week!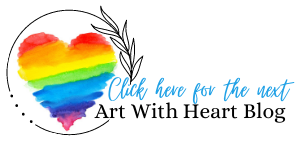 If at any time you find a broken link, you can find the complete list of all participants below.
– you are here!
Next Wednesday, 11th October, we'll be back showcasing Fresh Freesia or you can join us on Monday night for some Christmas inspiration.
I hope you can join us then.