Your Christmas countdown continues – it's exactly 10 weeks today until Christmas Day!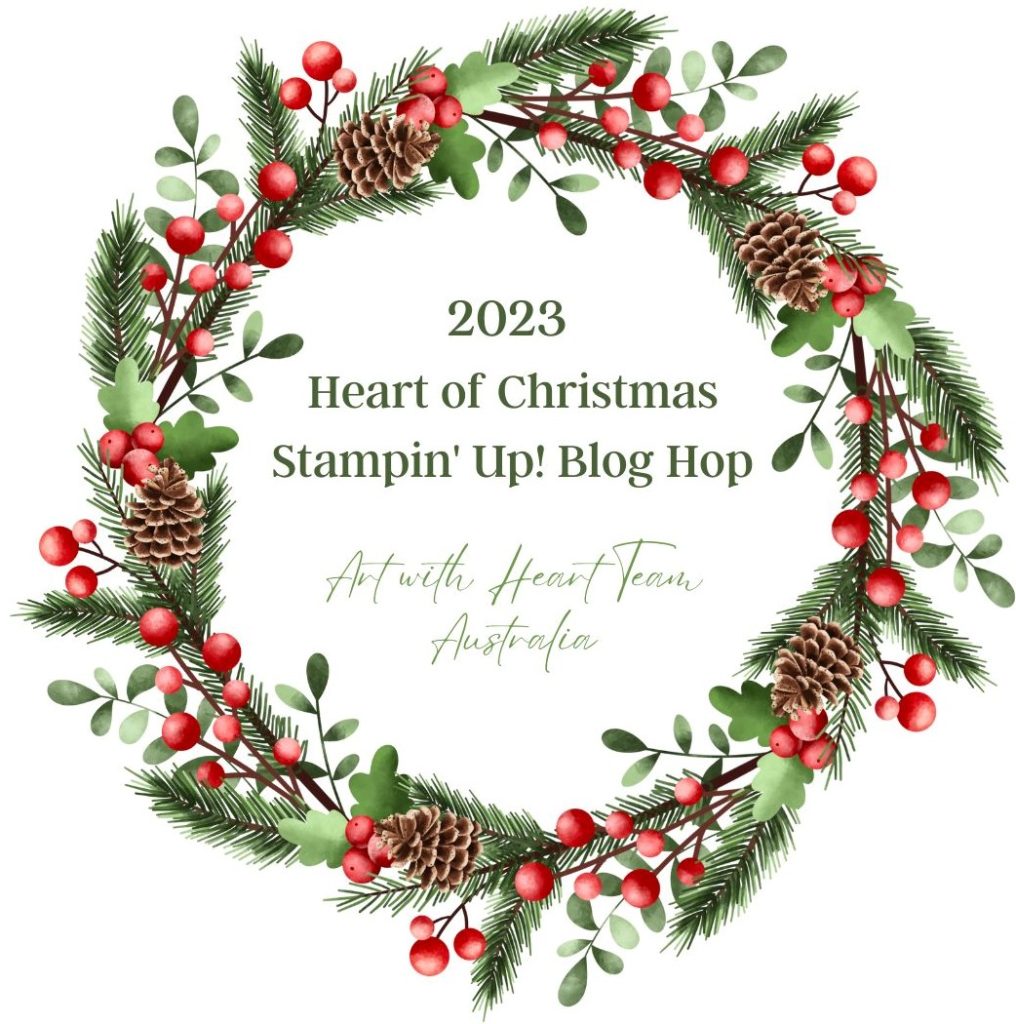 I've been missing in action the past few weeks, so I'm super excited to be back this week with a couple of super quick and easy 'no stamping' cards that use the Beary Christmas Memories & More Card Pack.
At just $17.50 for 54 cards the Beary Christmas Memories & More Card Pack is a simple, affordable and easy way to get crafting this Christmas season!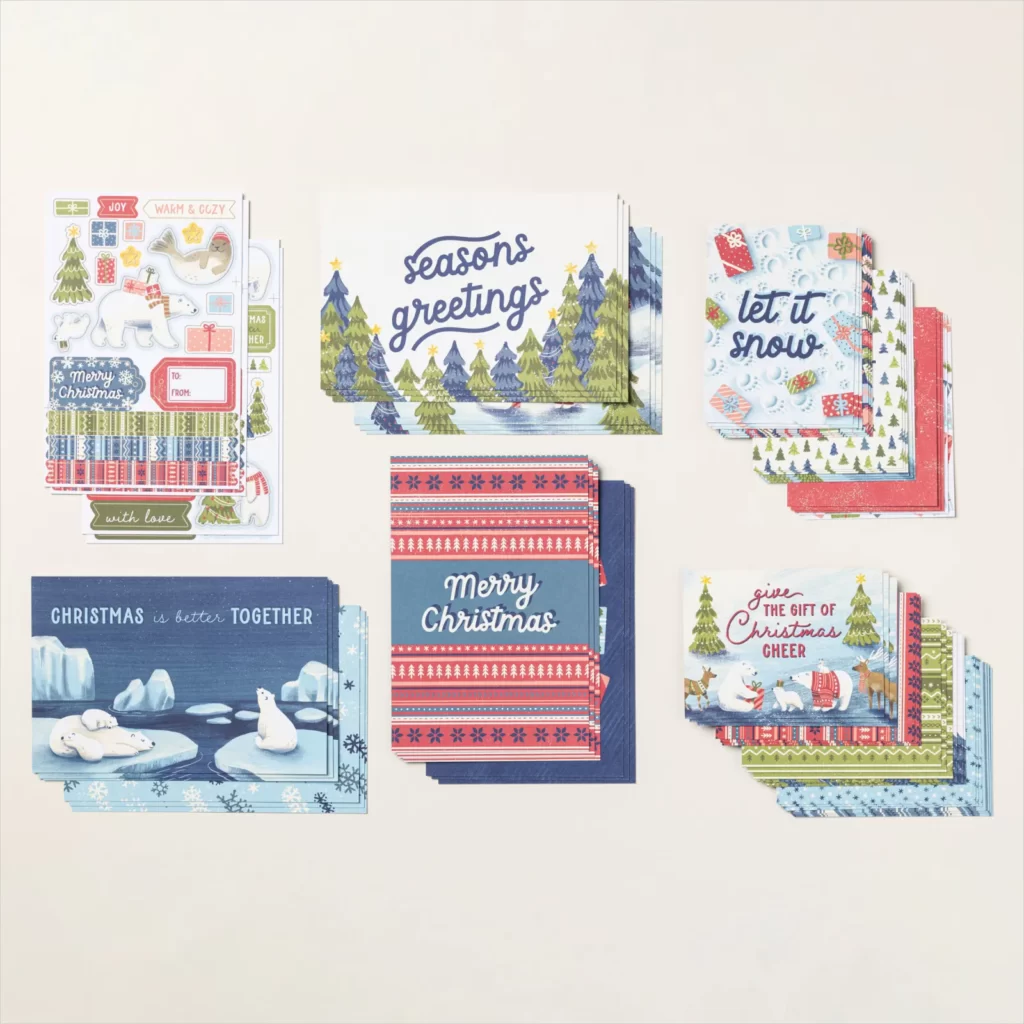 Card one could not be simpler. I made two horizontal cuts across this adorable image of the polar bear family relaxing on ice platforms and icebergs.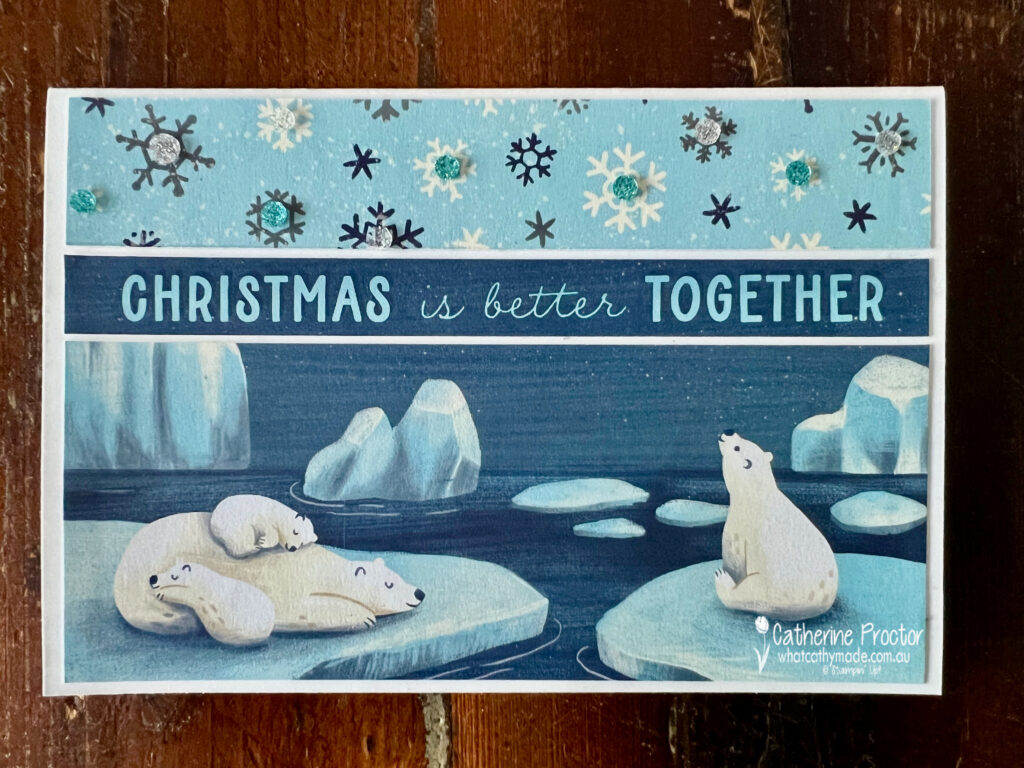 I attached the three strips onto a Memories and More card base, leaving a narrow space between strips and flipping the top panel over to create a sky full of snowflakes.
To add extra sparkle I added some Adhesive-Backed Glitter Sequins – these are my fave embellishments. This card was completed in a matter of minutes!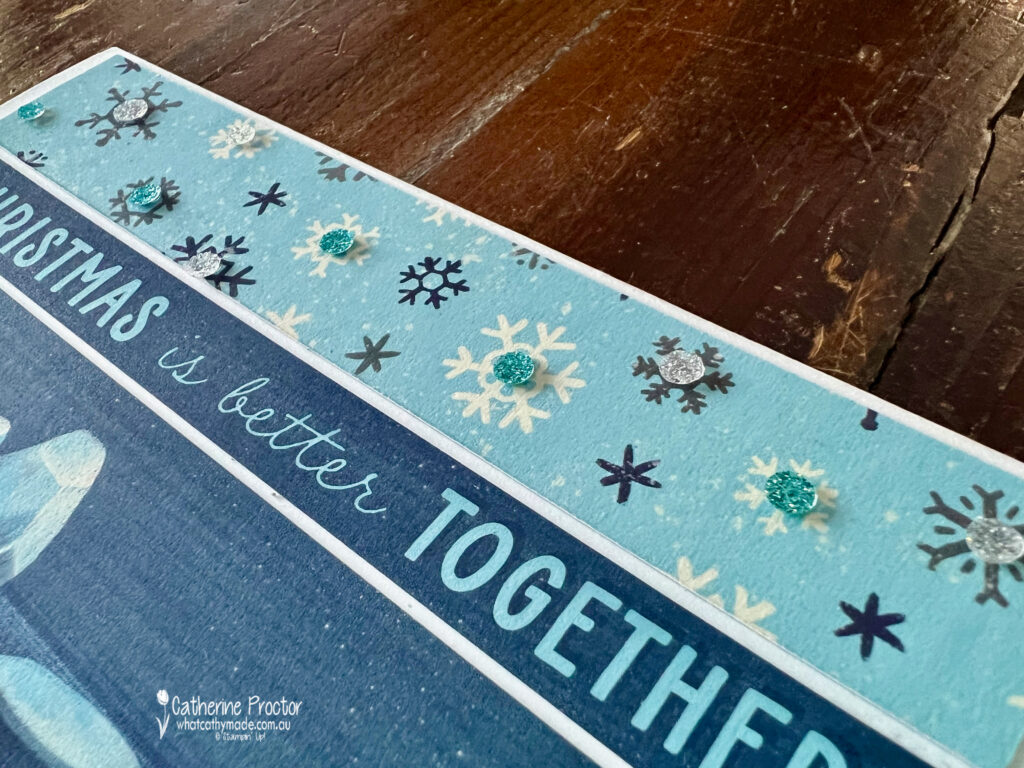 Card two uses the Beary Christmas Memories & More Card Pack as well as a brand new online exclusive product, the Heartfelt Hexagon Punch.
As soon as I received this punch I knew it would be the perfect shape to create an ornament card!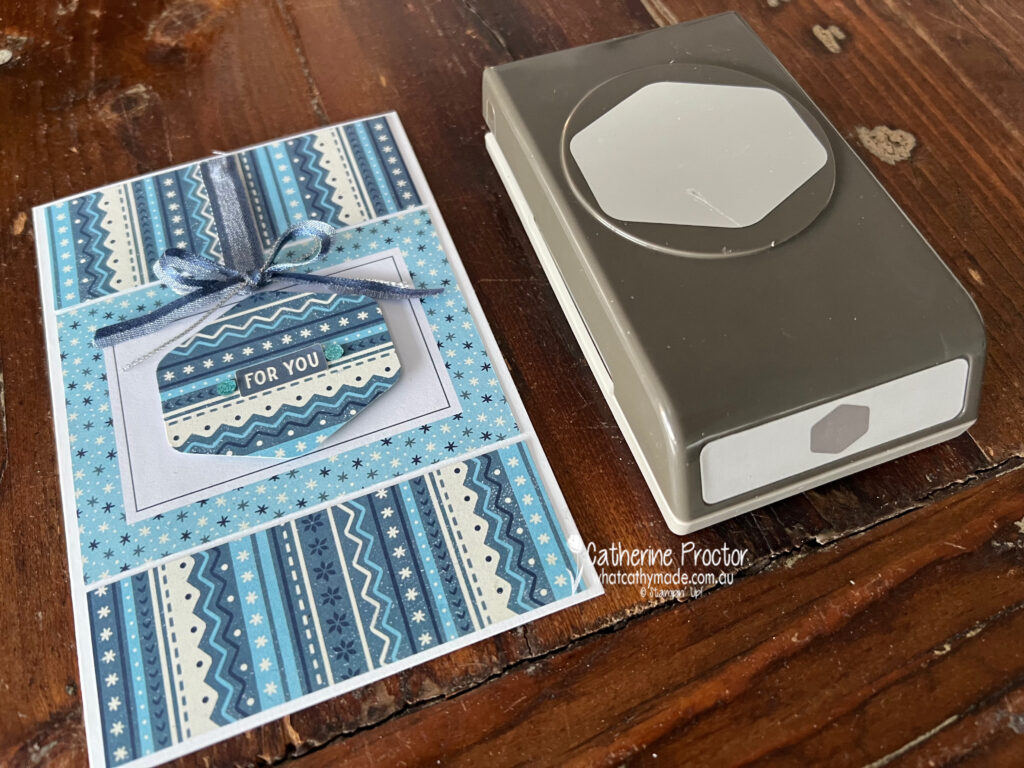 The centre of the card is a smaller Memories & More Card, with the reverse side of the same Memories & More Card attached to the top and the bottom of the card.
The "For you" sentiment is a sticker form the sticker sheets also included in the Memories & More Card.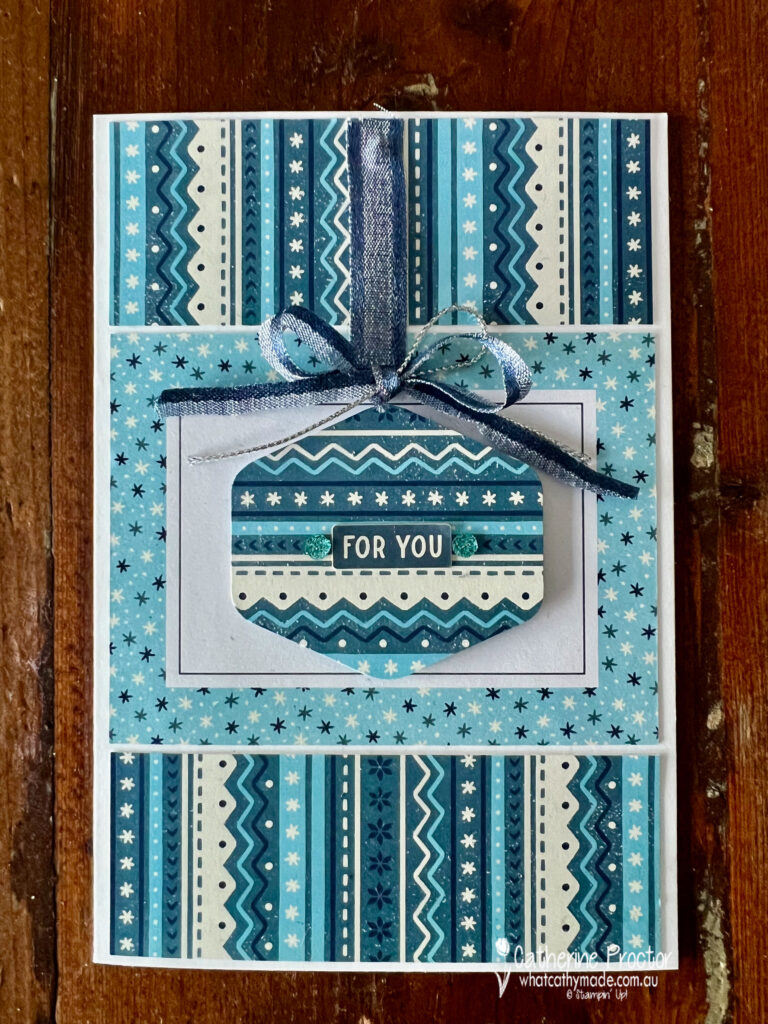 I could have used several different ribbons to create the ornament hanger and bow, however I settled on the Night of Navy 3/8″ (1 cm) Bordered Ribbon, cut in half lengthways for the bow tied with the silver metallic Simply Elegant Trim as well.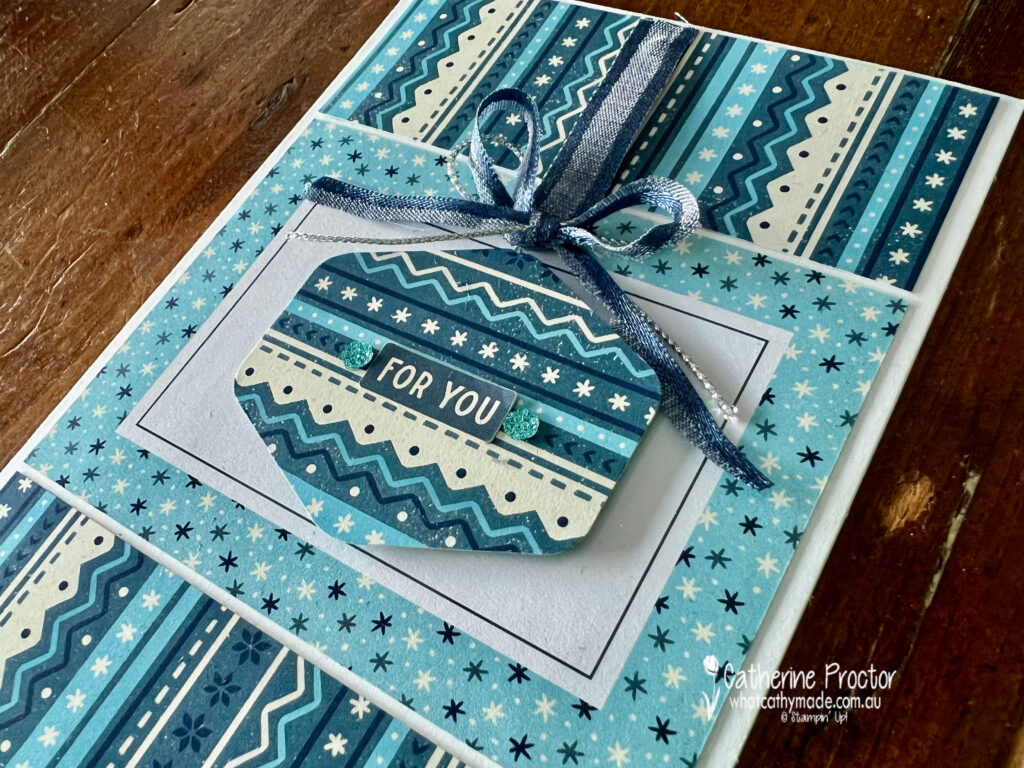 I love this colour combination of different blues/silver/white, as well as how quick and easy these cards were to create!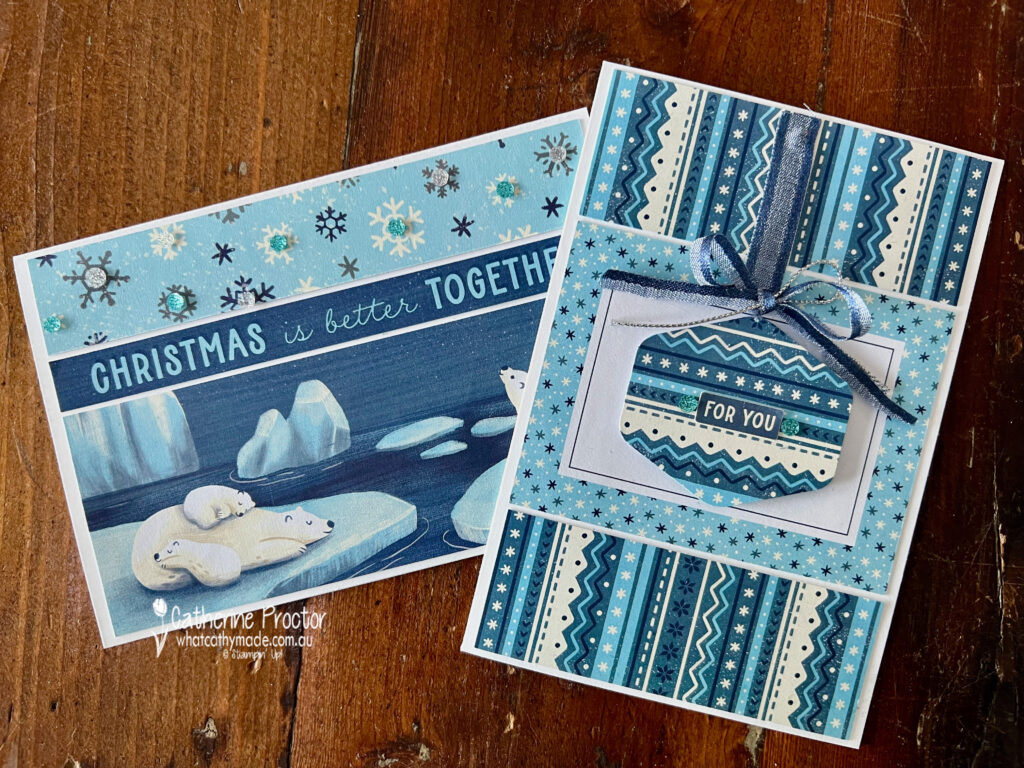 Now it's time to hop on over to our next participant, the lovely Theresa Gerrard I can't wait to see what Theresa has made this week.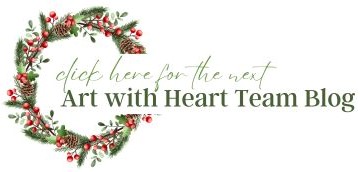 If at any time you find a broken link, you can find the complete list of all participants on Sharon Davern's blog. Sharon does an amazing job hosting our Christmas blog every year.
If you live in Australia, you can find and purchase these products in my Stampin' Up! Online Store.
I'll be back on Wednesday with the AWH Colour Creations blog where we will be showcasing Garden Green – I hope you can join us then!
Cath xx